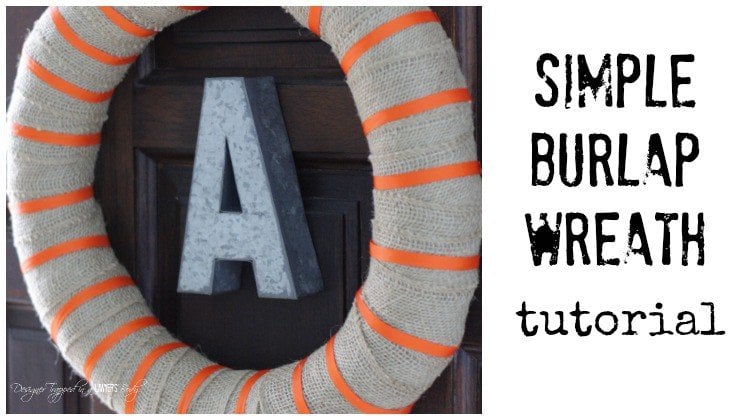 You guys, I have been drooling over some fabulous fall decor projects on Pinterest. You may have even seen my recent post on 10 inspiring fall decor ideas. Well, I was totally inspired to make my own fall wreath this year and I am so happy with what I came up with. It's a simple fall burlap wreath that anyone can make!
The best part is that this wreath is SO easy to make. You won't believe it. And you only need a handful of very basic craft supplies. This post contains some affiliate links. You can read my full disclosure policy here.
Materials Needed for a Fall Burlap Wreath: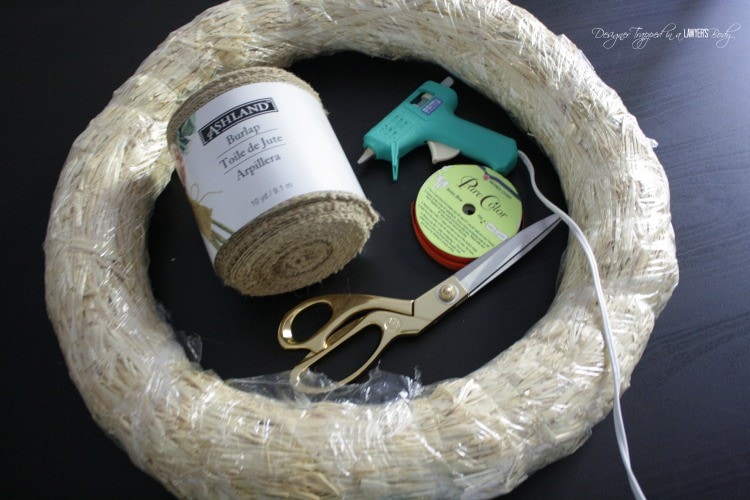 Steps to Make a Fall Burlap Wreath:
1) Use your glue gun to attach one end of your burlap to the straw wreath. Note that I left my straw wreath wrapped in plastic to reduce the mess :)
2) Wrap your burlap garland all the way around your wreath. I used the entire 10 yards. When you reach the end of your burlap, use your hot glue gun to glue it in place.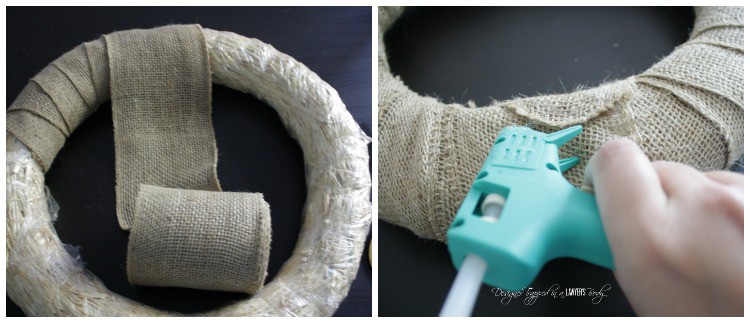 3) Next, cut lengths of ribbon that are long enough to wrap around the diameter of your wreath. Use your hot glue gun to secure the ribbon to your wreath. I spaced my ribbon about 2 inches apart. You could continuously wrap your ribbon around your wreath, but that is not the look I was going for. I wanted straight lines that would almost read as stripes, which cannot be achieved by wrapping your ribbon.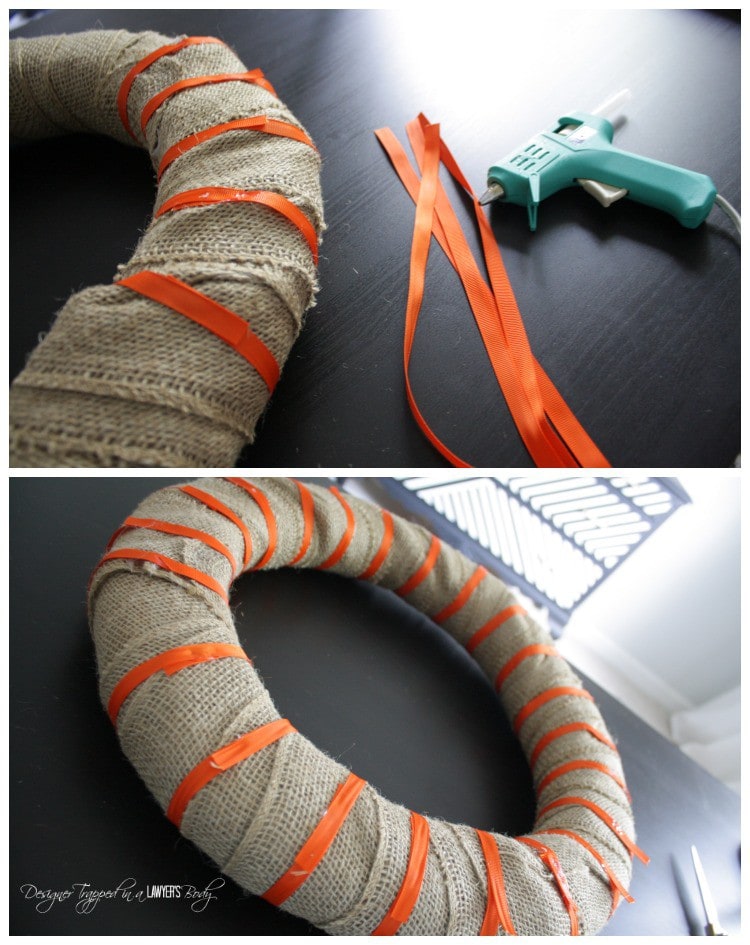 4) Hang your wreath on a simple nail. Then hang your galvanized letter in the middle of the wreath.
THAT'S IT! Talk about easy, huh? It seriously took me about 20 minutes to make this simple fall burlap wreath and it's exactly what I wanted. It's a little bit rustic, a little bit industrial, but most of all, it is not fussy. Perfect for our contemporary home.
What do you think? If you want to save this tutorial for later, be sure to pin it!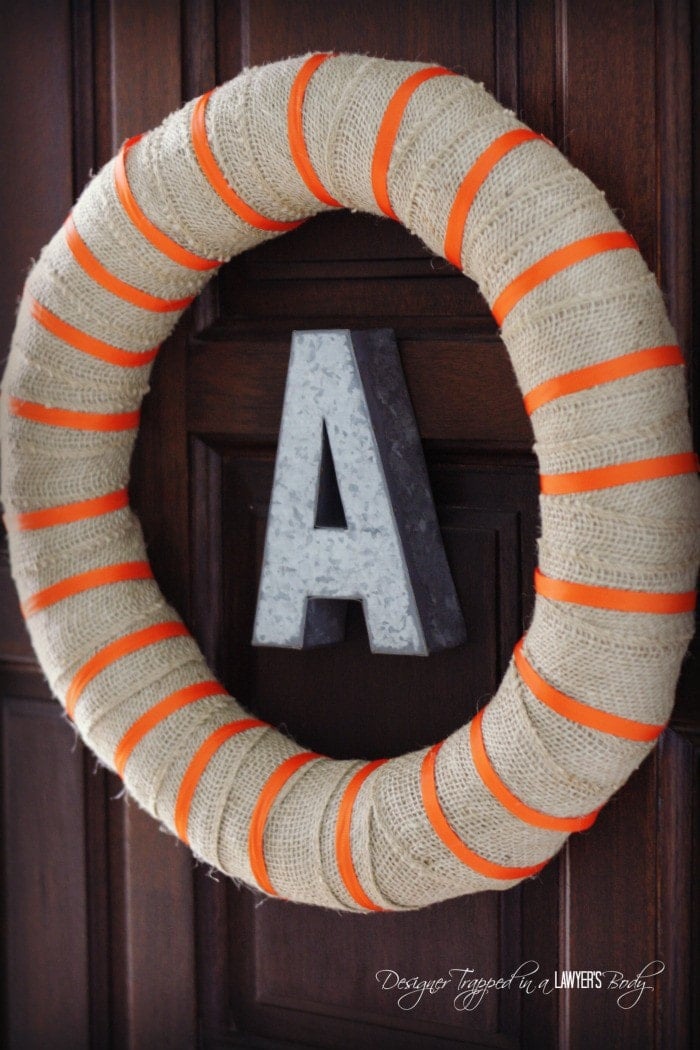 And if you haven't already checked out my post on 10 inspiring fall decor ideas, head over now to check it out! If you click on the image below, you'll be taken to the post with more details on each project!