Unique Christmas Ornaments & Decorations You Can Make Yourself
Last Updated on March 3, 2022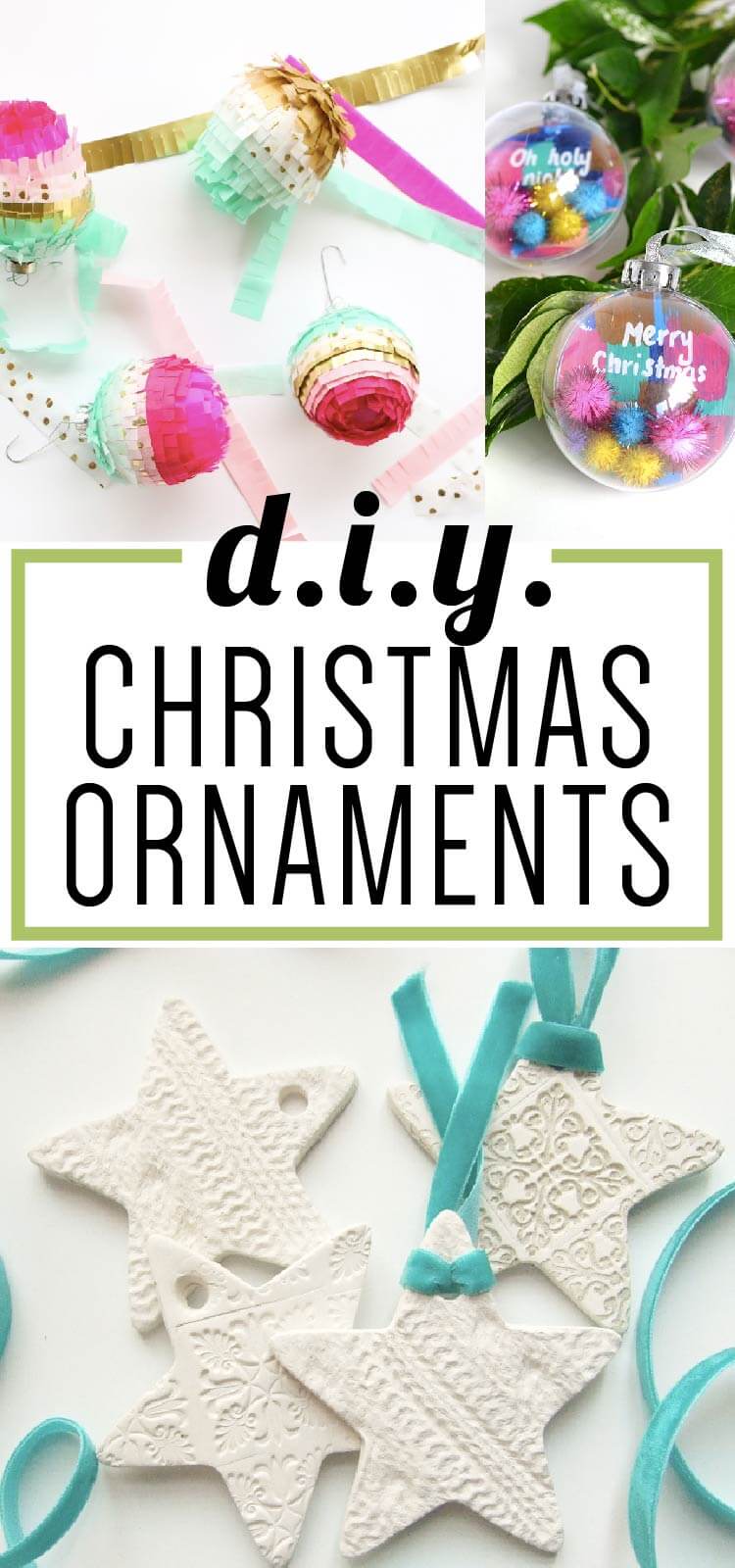 I love me some store-bought Christmas ornaments. BUT, the ones I really love can be kind of expensive, so it has taken us about 12 years to build a large enough collection to fill our tree. That is totally fine, but this year we added a tree to our dining room and I don't want it to take another 12 years to collect ornaments for it, so I plan to make unique Christmas ornaments for it with my own two hands. I've already made some, and I scoured the internet finding other unique Christmas ornaments to inspire me.
Bottom line, you can make gorgeous and unique Christmas ornaments yourself without spending a fortune! I've picked out some of the most unique Christmas ornaments I could find and you can make all of these yourself. Handmade Christmas ornaments also make great gifts for friends and family :)
Before you check out all these fun ornaments,I wanted to let you know that I have some gorgeous Christmas printables in my super affordable printable art shop that I think you will love! You can check them out below:
Unique Christmas Ornaments
1) Tissue Paper Fringe Ornaments from akailochiclife.com– Want to add whimsical fun and color to your tree? These unique Christmas ornaments are the perfect combo. Easy to make, these don't take any special tools and even a novice crafter can put these together!
2) DIY Holiday Garlands 5 Ways from abeautifulmess.com–Garlands are special because they look beautiful on a tree or as a decoration. These options make unique Christmas ornaments, but I would love to see them hanging from mantel or across a big window also!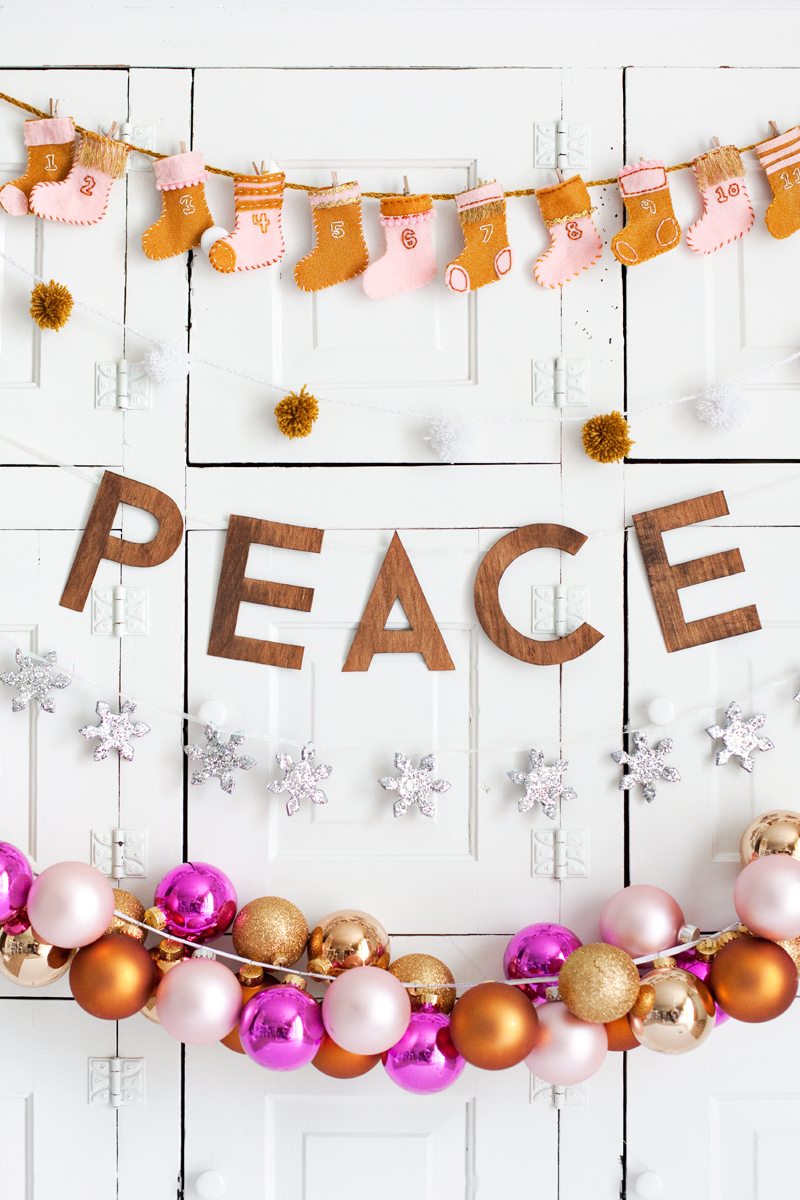 3) Christmas Ornaments with Texture — My love for wood slice projects runs DEEP. I made these fun and unique Christmas ornaments with texture and LOVE how cute they turned out! It is super easy and the end result is perfect to hang on your own tree or gift someone special.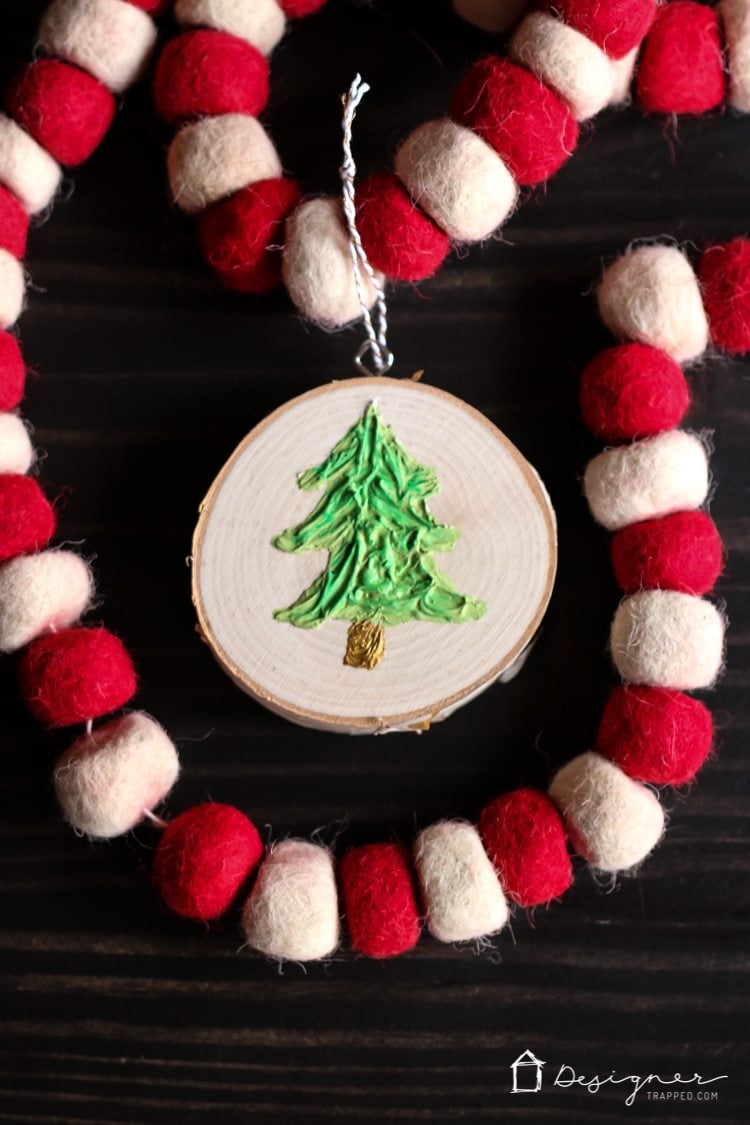 4) DIY Watercolor Clay Christmas Decorations from gatheringbeauty.com–These are so beautiful and SO easy! If you have holiday cookie cutters and watercolors, you are halfway there. I love unique Christmas ornaments that are colorful!
5) Temporary Tattoo DIY Christmas Ornaments from diycandy.com–These unique Christmas ornaments are SO clever. I love that she uses an unconventional way to decorate a plain plastic ornament!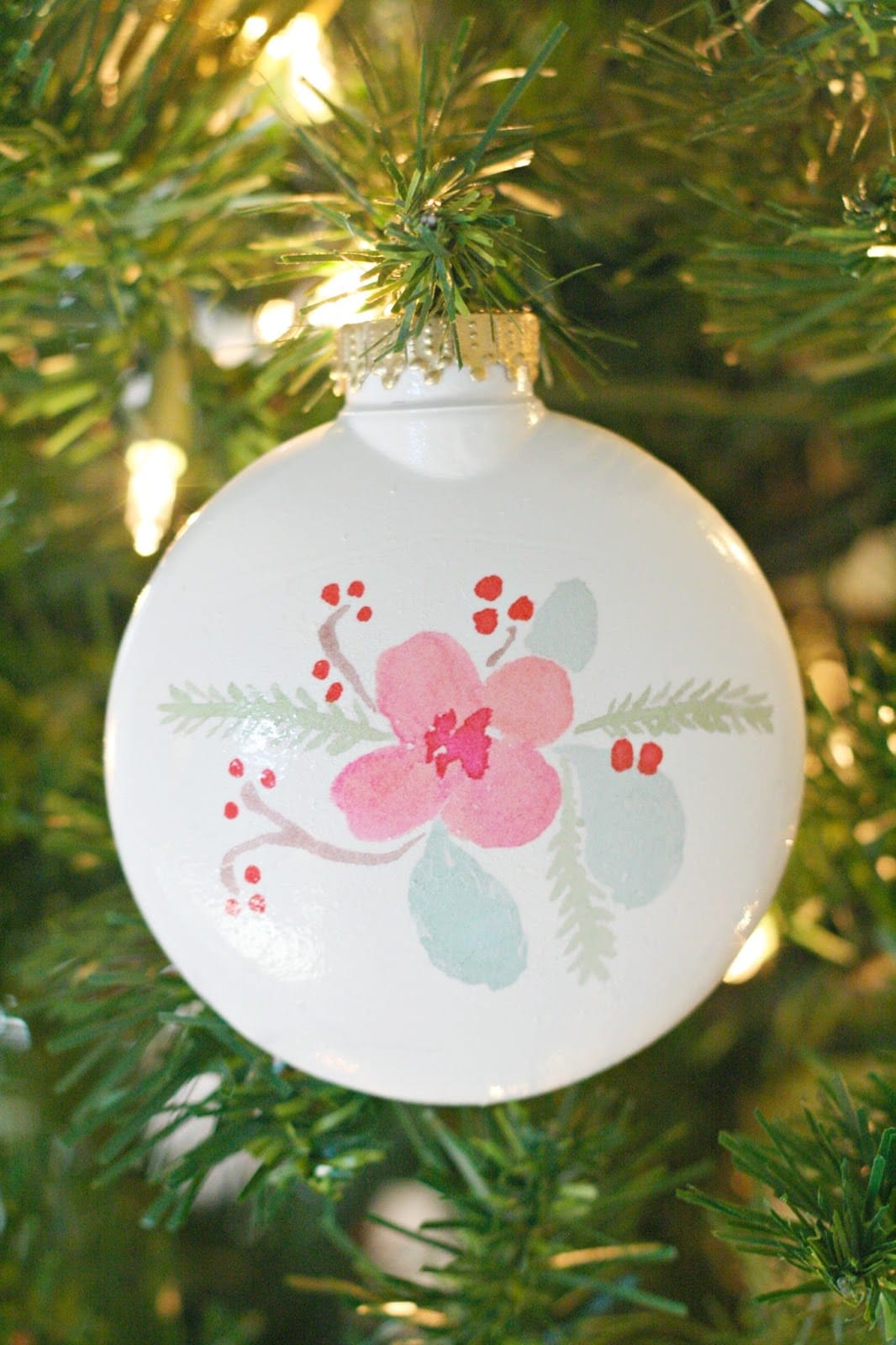 6) Embossed Clay Stars from gatheringbeauty.com– Each of these unique Christmas star ornaments is a little different. I love these because of the simplicity in color and decoration. The beauty of the texture does the work! And these are not hard to make either, which is an added bonus!
7) Balsa Wood Diamond Ornament from abeautifulmess.com–Diamonds are a girls best friend! That is why I love this gem to hang on the tree. It would be SO easy to customize it, though I do love the plain gold. I think they would also look pretty as a garland!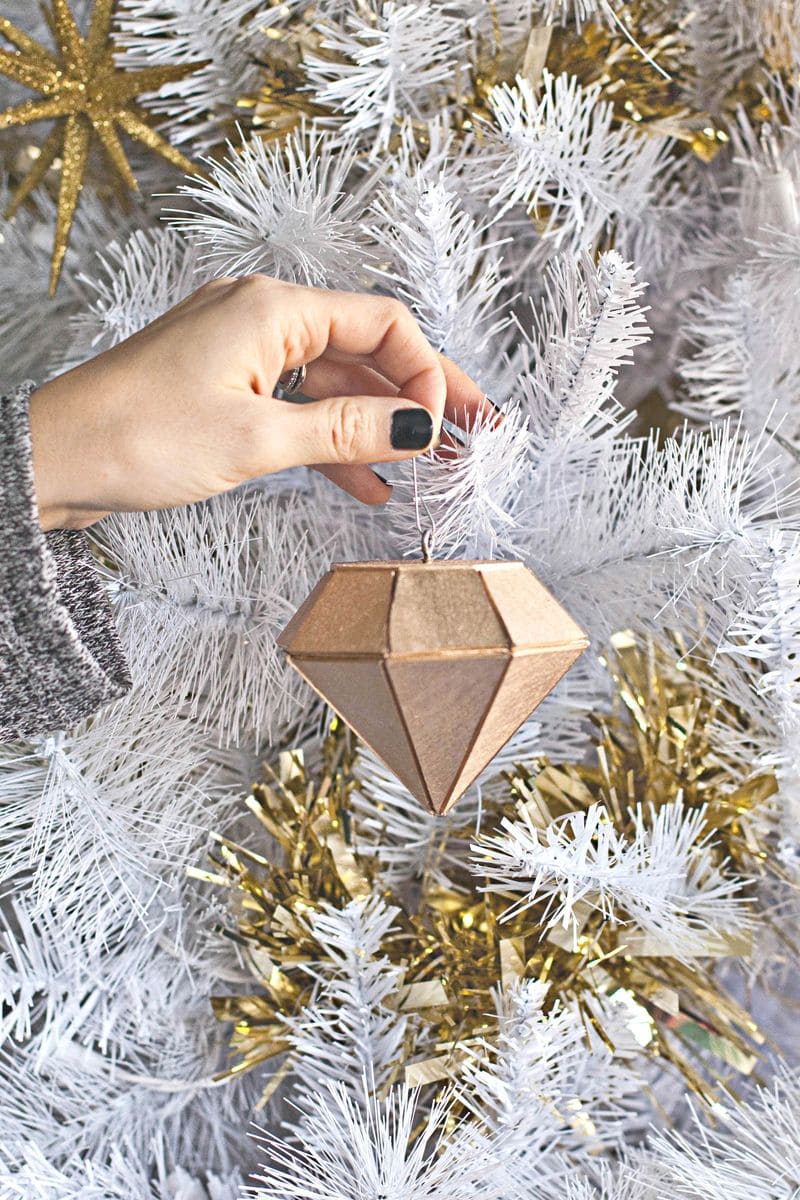 8) Easy and Beautiful DIY Ornaments— These creative, fun and unique Christmas ornaments are so easy! I love the natural look of the stain–they have a rustic vibe that looks beautiful on your tree or dressing up a plain paper package.
9) Snowy Pine Cone Garland For Christmas : DIY Tutorial from themagiconions.com–This garland is so pretty. Not everything has to be blinged out and shiny! It will add a beautiful and understated touch to your tree (or wherever you hang it!)
10) DIY Pom Pom Christmas Baubles from makeandtell.com–These are the perfect unique Christmas ornaments to make with your kids. Painting the background and adding the fuzzy pompoms are a great activity for little fingers! And the finished result is SO super cute and fun.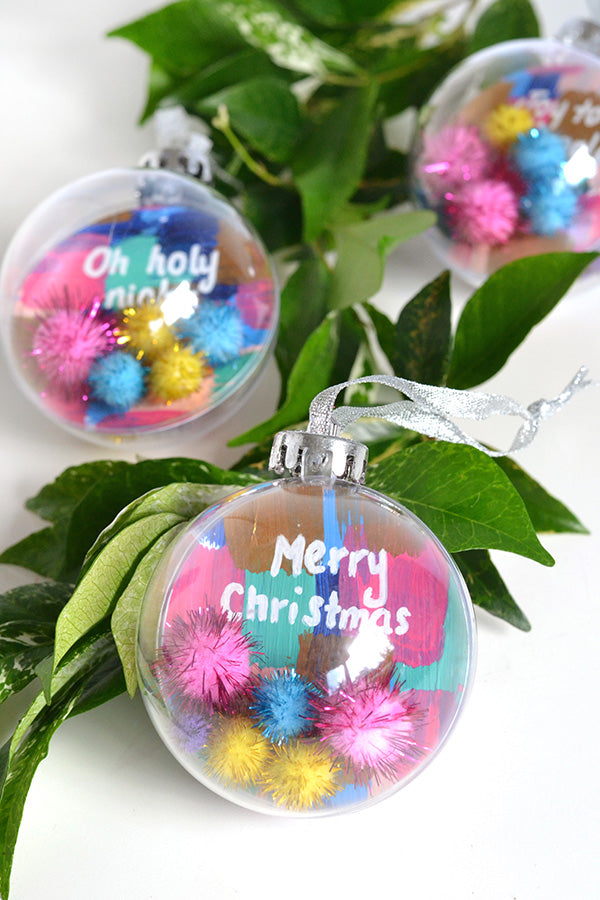 11) DIY Geometric Ornaments from themerrythought.com– These simple shapes make unique Christmas ornaments that are literally the easiest DIY on this list. If you can tie a knot, you are good to go! I think would also be so pretty tied on a package, and because the are flat they wouldn't get broken or knocked around.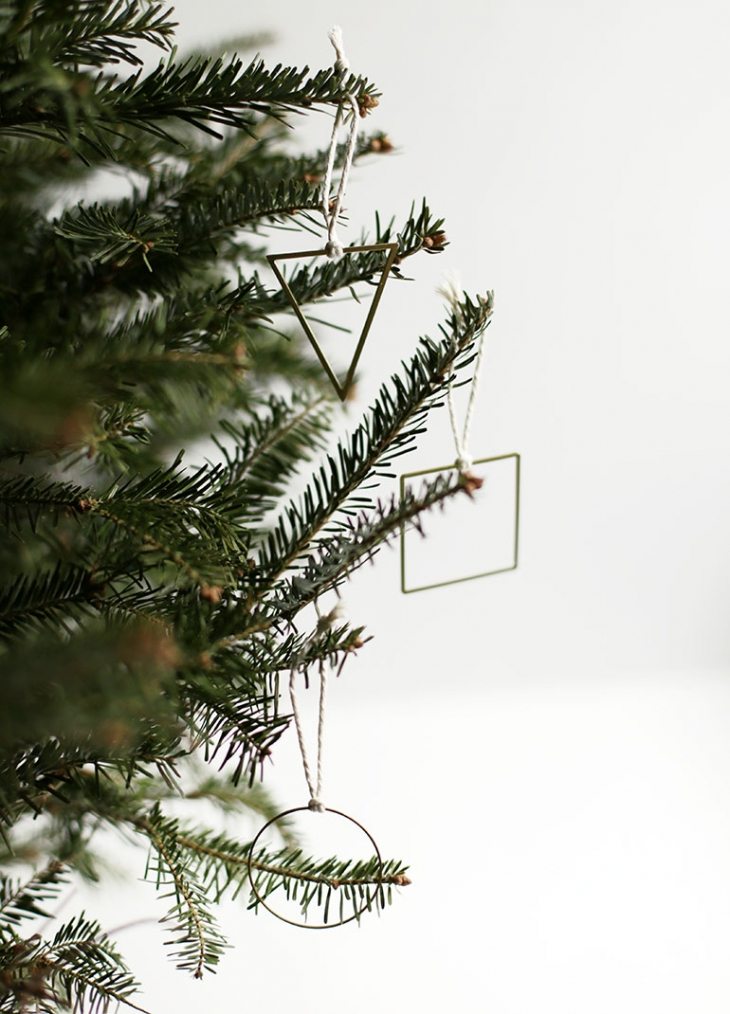 12) Upcycled Toy Car Christmas Ornaments from letsdosomethingcrafty.com–I LOVE an upcycle! These sweet little unique Christmas ornaments make use of all those little matchbox cars you tripped on for so many years (or you can find them for really cheap if you were spared this torture.) Add a few special touches and voila, you have this little cutie!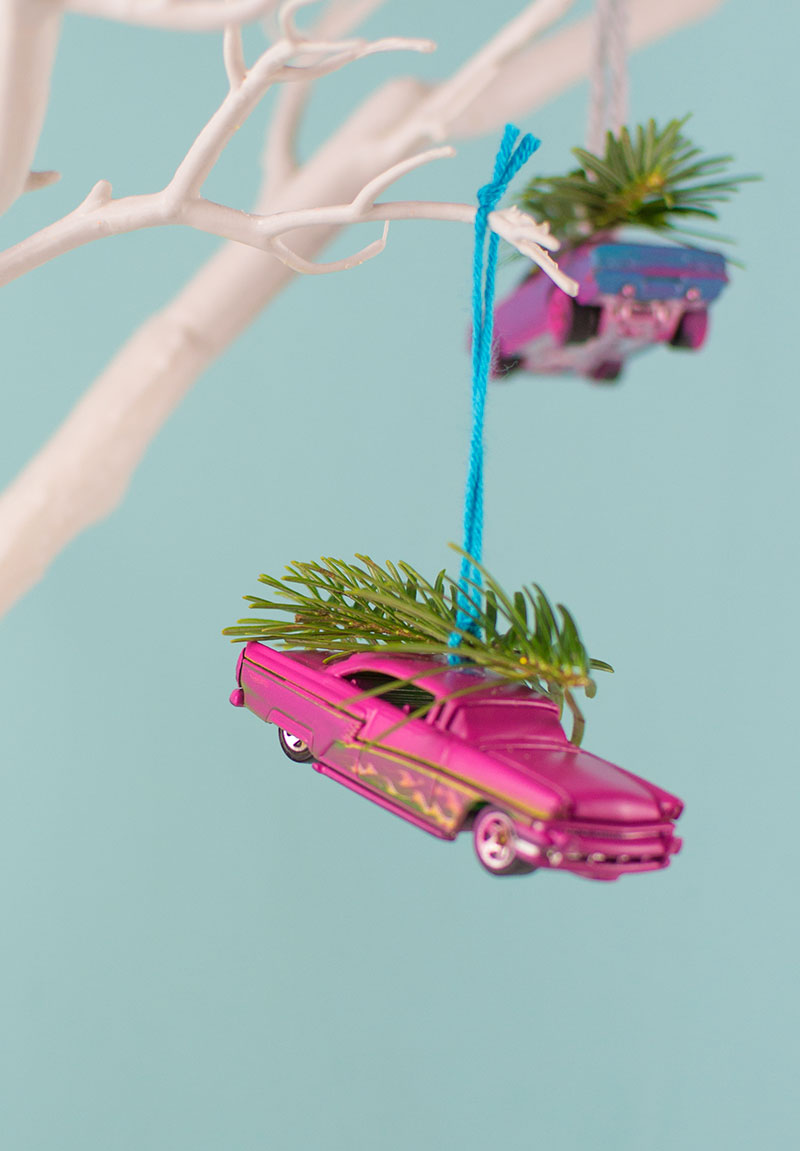 13) DIY Glitter Ball Ornaments from www.designimprovised.com– Another simple DIY with big impact! These glitter ball ornaments add tons of color to your tree with minimal work. I love the idea of making a "set" to use each year. Y'all know color makes me happy! Add a little sparkle and I am a happy elf.
Which of these unique Christmas ornaments is your favorite?

[go_portfolio id="christmas"]