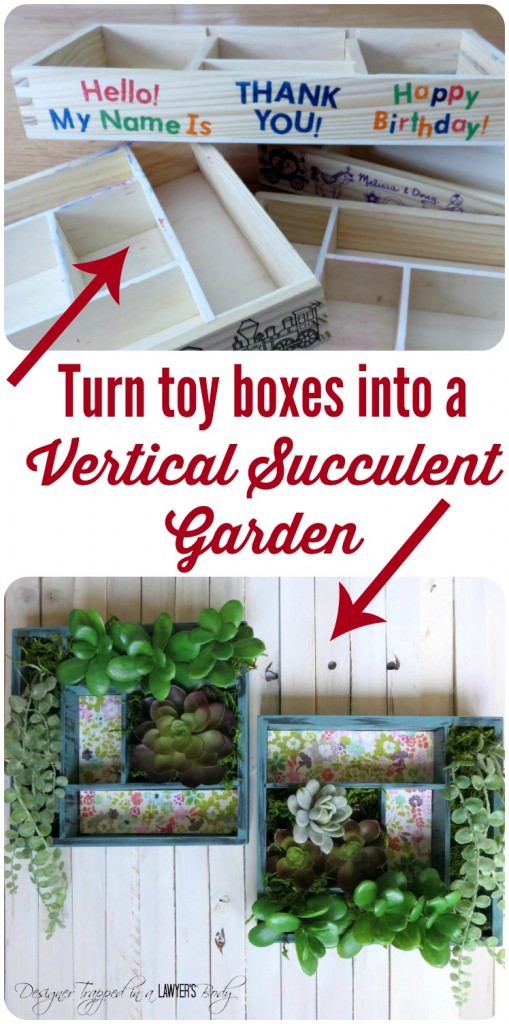 Hello, DTLB readers and friends! I am SO excited to be here today sharing my first contributor post with you! My name is Bre, and I blog at Average But Inspired, where I share creative inspiration for regular people, like myself, who want to live a beautiful life while on a budget.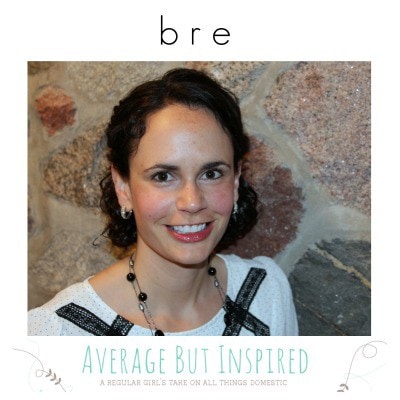 Since today marks the first official day of SPRING, I am beyond happy to be sharing a project that will add some low-cost and high-impact greenery to your life! These No-Maintenance Vertical Succulent Gardens are a snap to put together and will add a dose of rustic modern elegance to any space!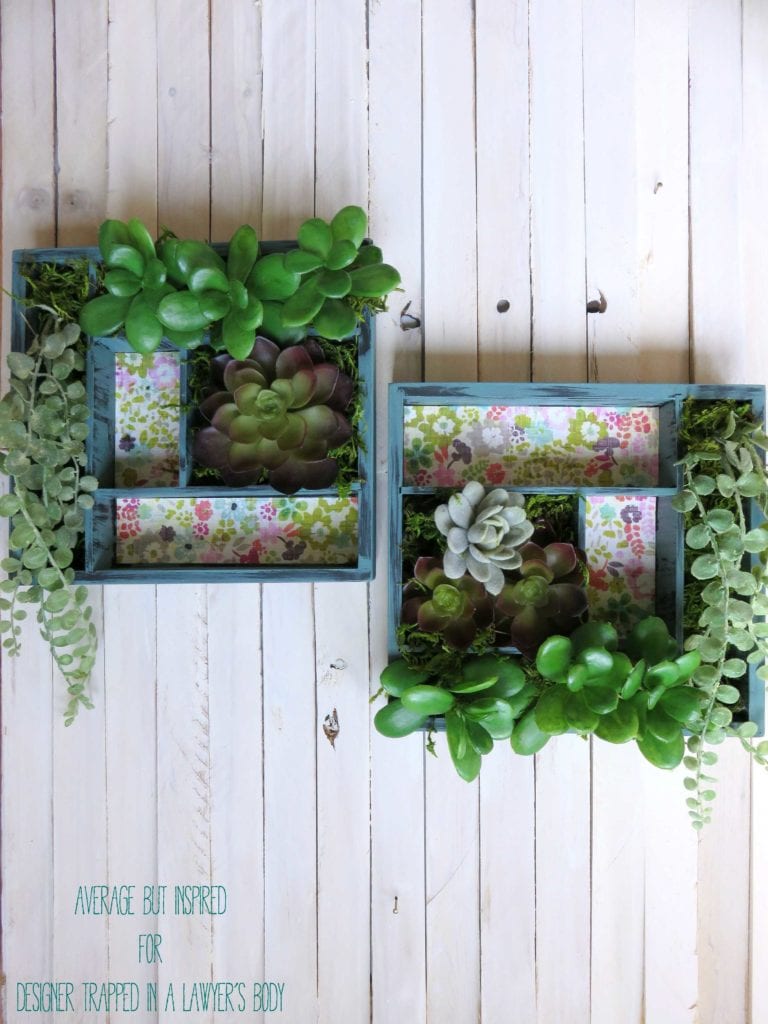 I've seen vertical succulent gardens floating around Pinterest, but the thought of my black thumb always discouraged me from making my own. So when I spotted some totally real-looking succulents at Michaels, I knew I could finally have my own vertical succulent garden without any of the upkeep! Holla! (Raise the Roof? Woot Woot? Which dorky way of showing excitement do DTLB readers prefer?)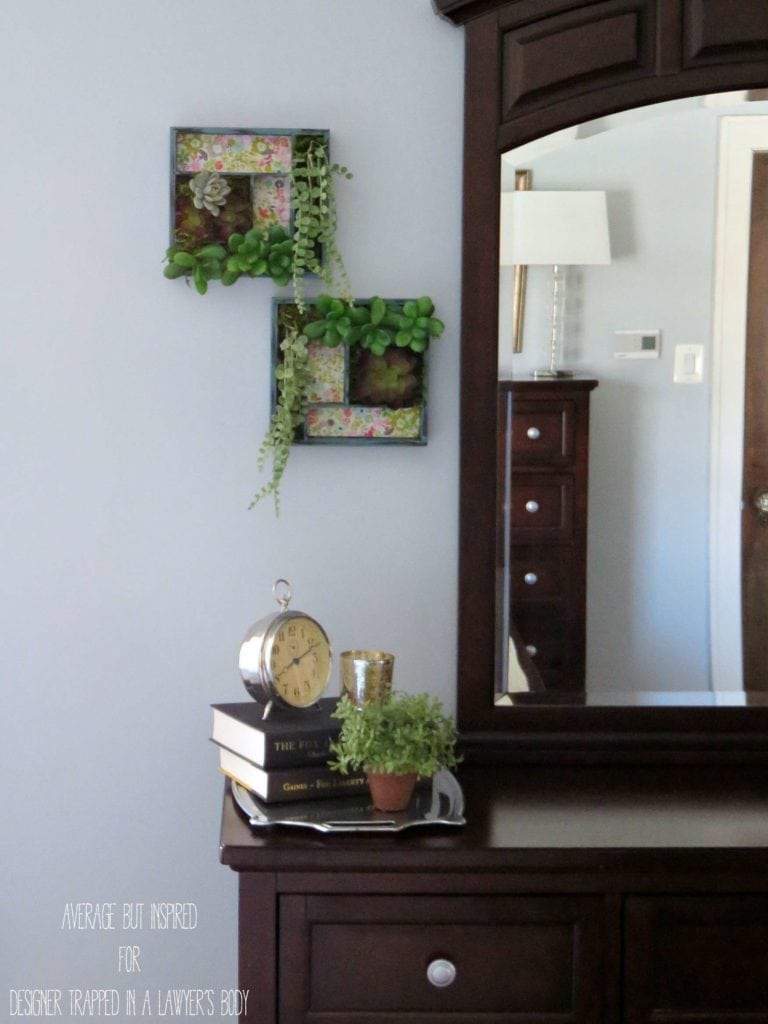 So let me fill you in on how you can make your own! This post contains some affiliate link. Click here to read my full disclosure policy.
Materials for Vertical Succulent Garden:
Wooden Container (I used empty Melissa & Doug toy storage boxes, which most parents of preschoolers have. If you don't have those, you could use small wooden crates or boxes, which are available at any craft store.)
Paint
Wire Cutters (or very sharp scissors that will cut through faux flower stems)
Hot Glue
Optional: Scrapbook Paper
Optional: Mod Podge
Vertical Succulent Garden Tutorial:
1. Paint the wooden container that will hold your succulents. To give the appearance of a vintage look, I first painted mine black, and then dry brushed on a top-coat of turquoise paint. Paint yours however you like!
2. This next step is optional. If you want a patterned background for your succulent container, cut heavyweight scrapbook paper to fit into the compartments of your wooden boxes. Apply a thin layer of Mod Podge to the backs of each piece and place them into the proper spaces of each box. When dry, apply another thin layer of Mod Podge to the top of each piece to seal.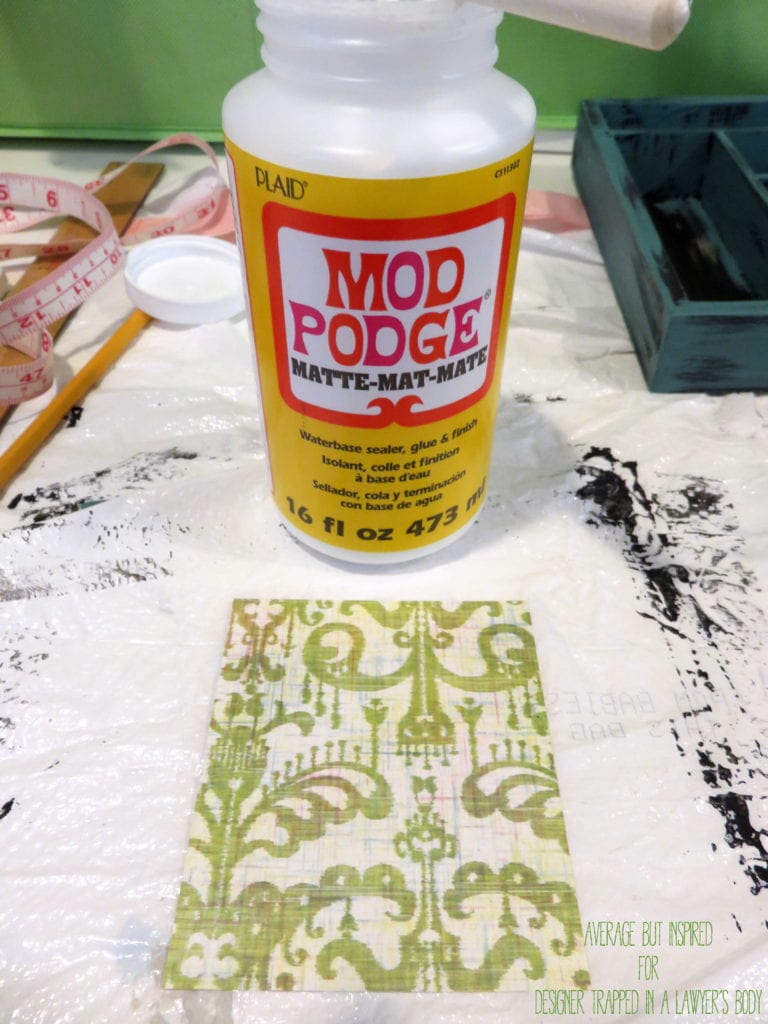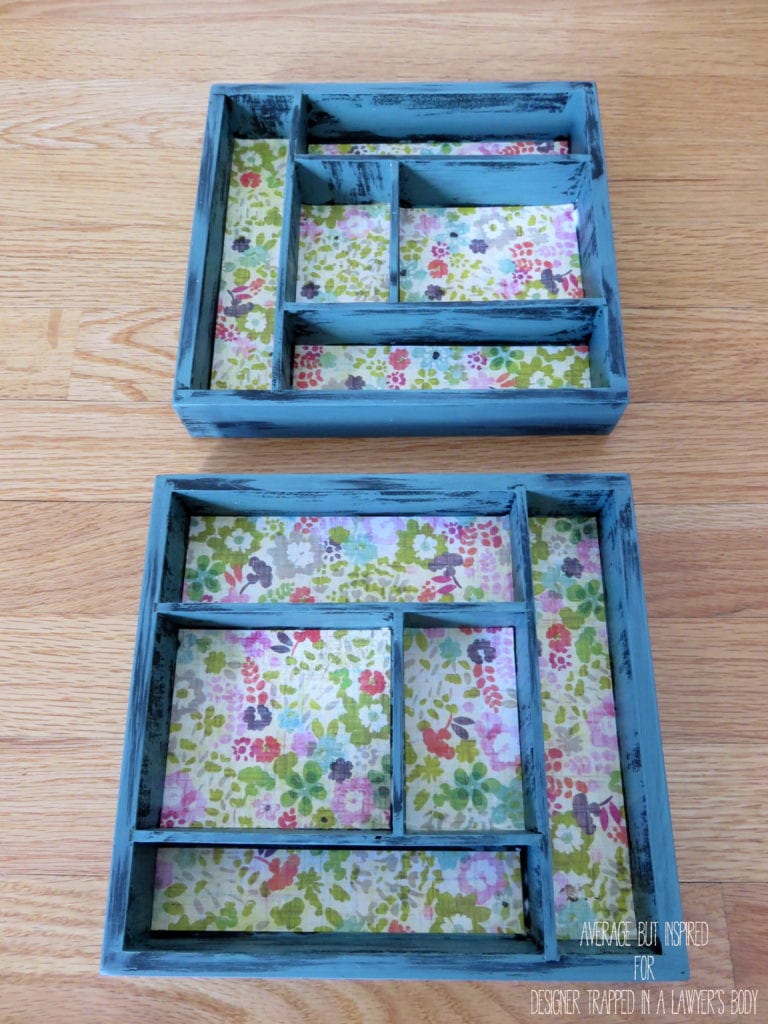 3. When the scrapbook paper has dried, flip over your boxes and hammer in the sawtooth picture hangers. It's important to do this now; you don't want to try it after you've placed your succulents into the containers!
4. After that, cut your succulents down to size and stick their wire ends into pieces of floral foam that have been trimmed down to be shorter than the depth of each box. (Don't these look real!?! Since live succulents are so rubbery-looking, I think it's easy to get away with faux succulents!)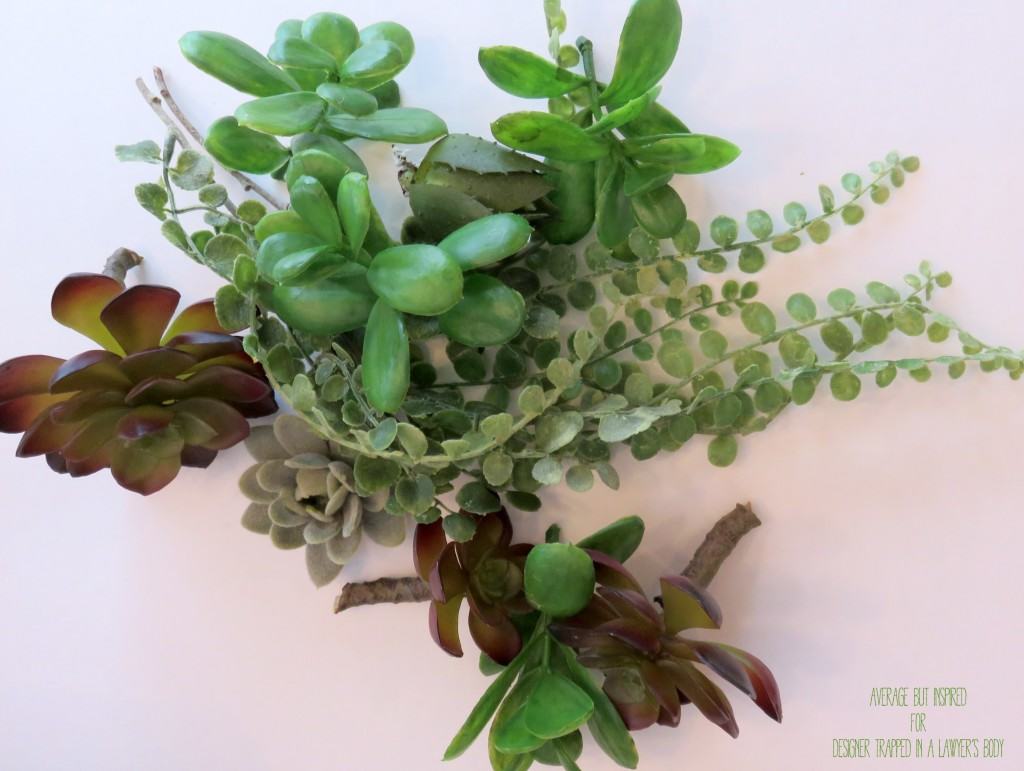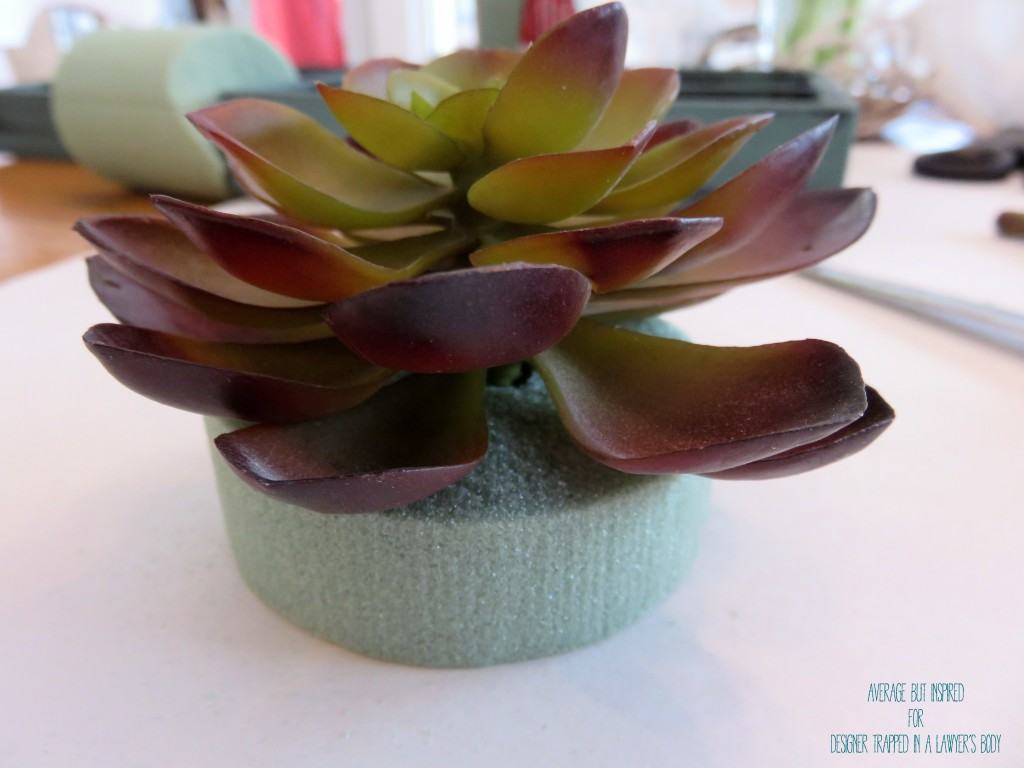 5. Next, fire up the hot glue gun and get to work gluing the succulents into the wooden containers. Put hot glue all over the bottoms of each piece of floral foam, and press them into place!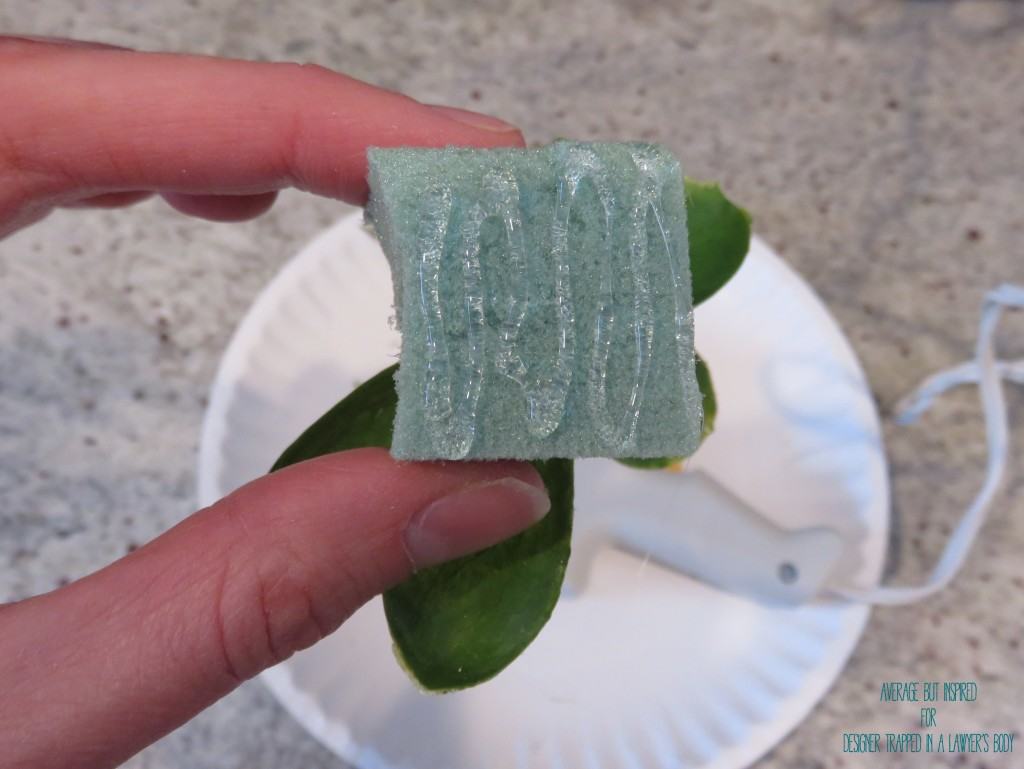 6. Once all of the succulents are in place, hot glue faux moss all around them to help hide the floral foam.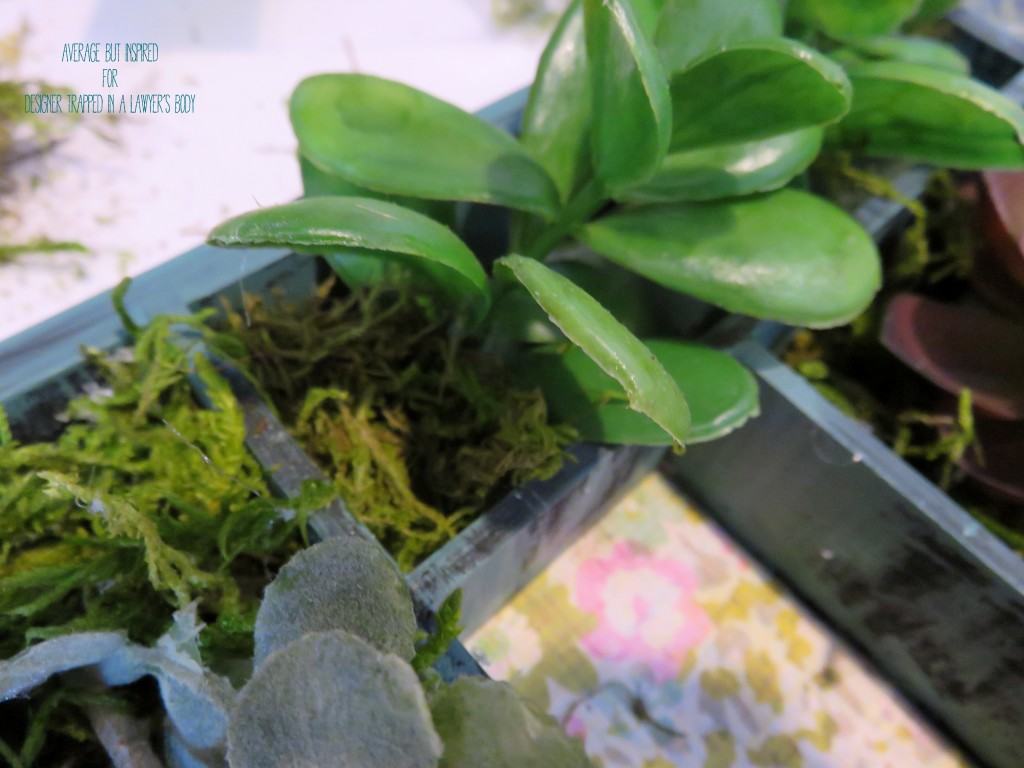 And that is IT! Super easy, right? Just hang them up and enjoy. No need to water, no need to prune, no need to give them a second thought!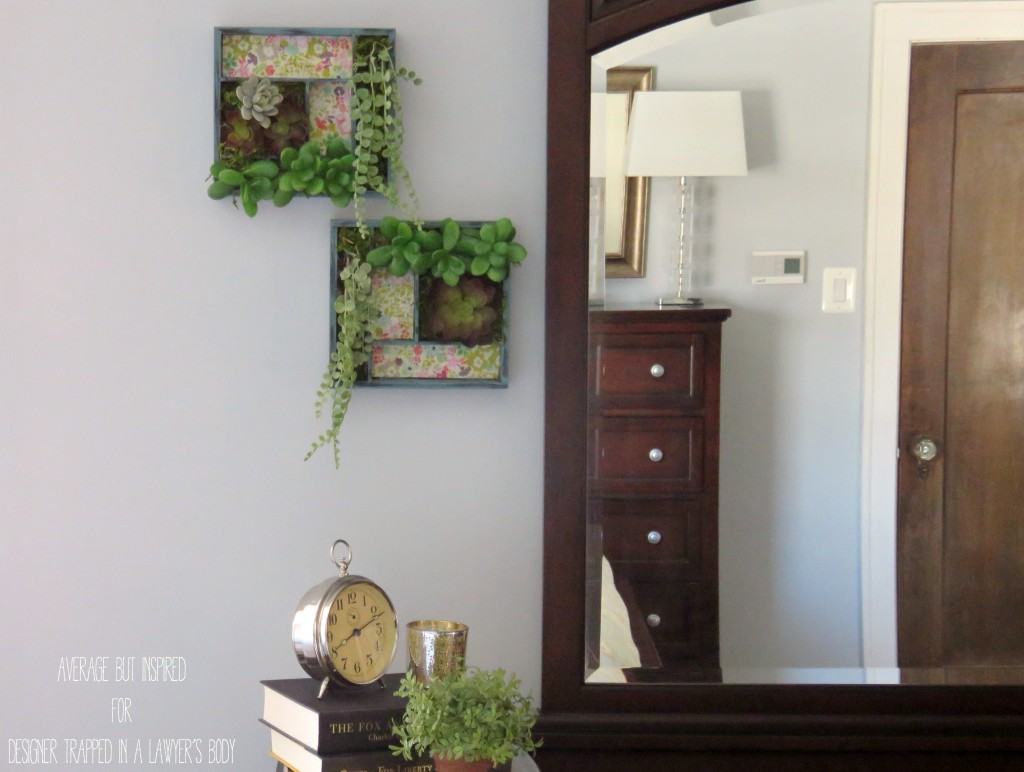 If you enjoyed this project, please come check out some of the other budget-friendly ideas I have for you and your home! You might like this super easy kitchen art that I put together with wooden utensils and copper pipe straps!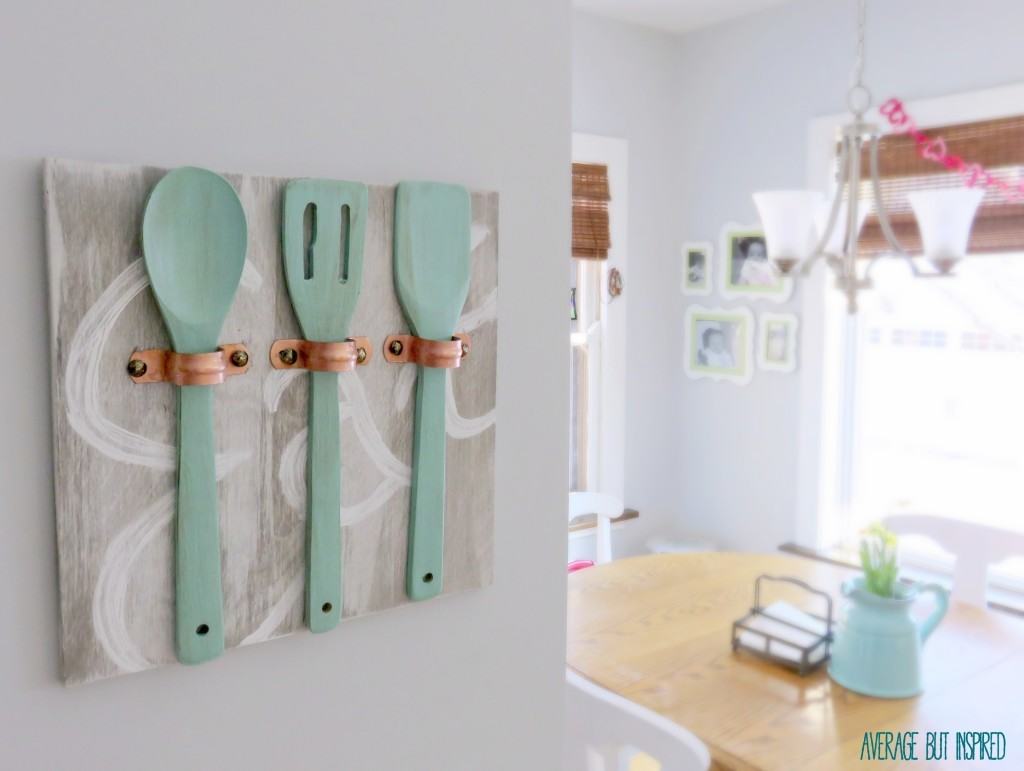 Or maybe you'll like this thrift store friendly stool makeover that I did with homemade chalk paint.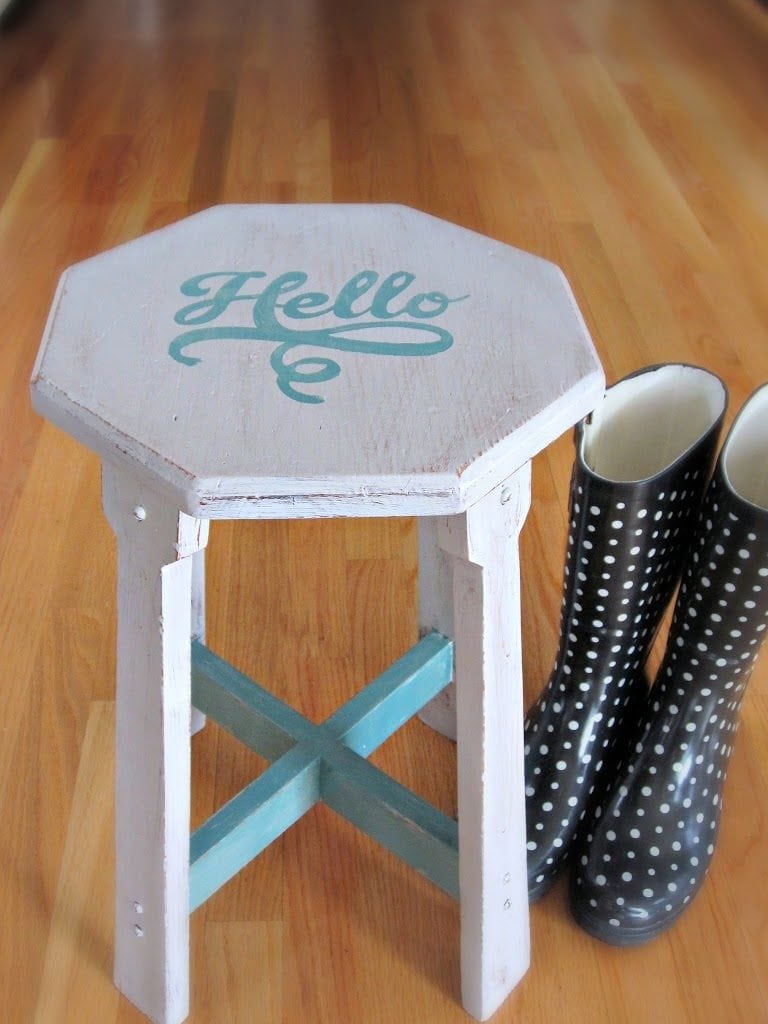 Thanks so much for taking the time to read my post today, and thanks to Tasha for having me! I am looking forward to sharing with you DTLB fans again in June! In the meantime, please stop by and check out my blog, and connect with me on social media!
Pinterest || Facebook || Twitter || Google+ || Hometalk
See you there!
– Bre
​