What to Do When Your House Feels Overstuffed
Last Updated on March 3, 2022
Feeling like your house is overstuffed is a common problem! We all accumulate things over time and it can lead to feelings of overwhelm and feeling stuck. Learn how to take steps to free your home and your life from the unwanted stuff that is stressing you out!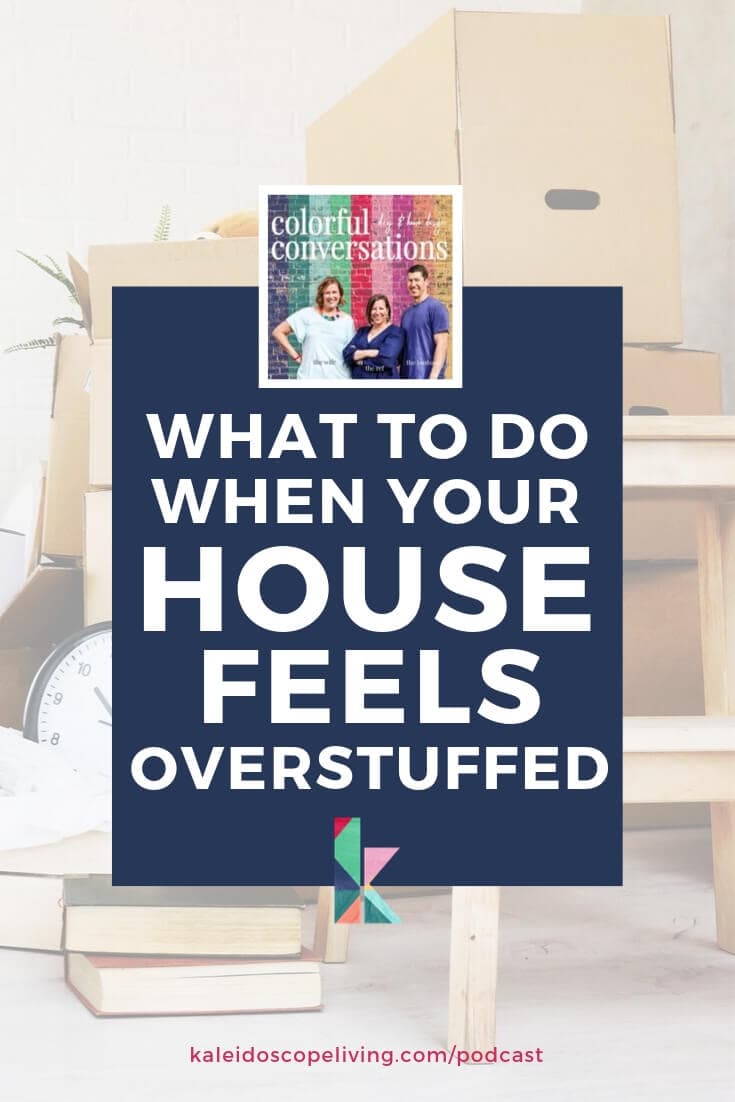 Want to listen on your favorite app? Click whichever option you prefer below: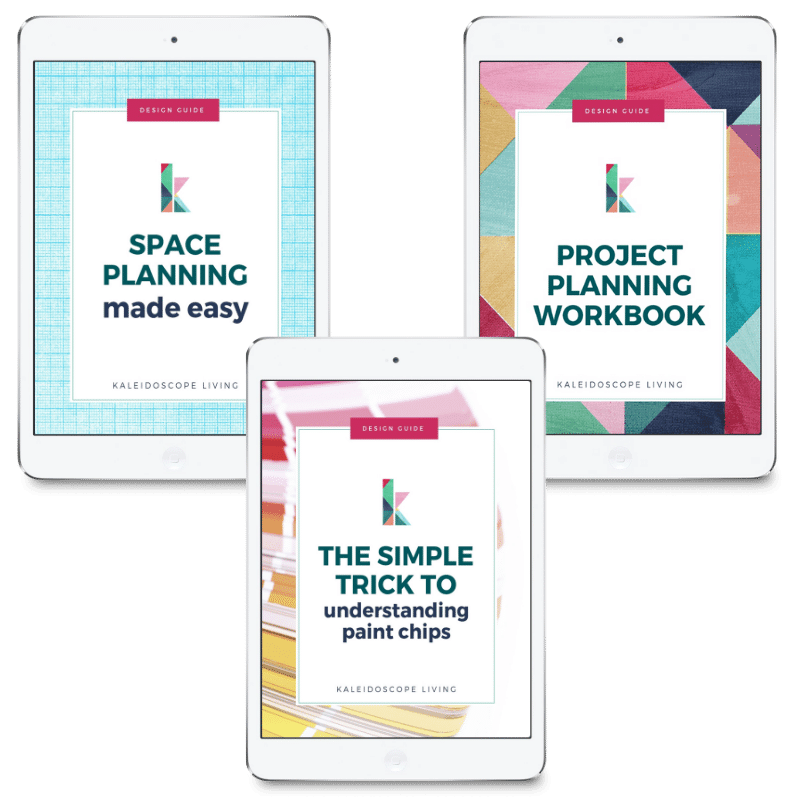 Get my FREE design guides when you subscribe!
iTunes | Stitcher | Spotify | Google Play
Does your house feel full of stuff? Are you battling overwhelm at the number of things in your home? Do you feel out of space, like you are tripping over things? It is time to get rid of some stuff! We are pros at unloading items we no longer want or need and making money while we do it. We discuss the feelings that "overstuffedness" can create and how to alleviate them quickly and relatively easily. It takes a little effort, but the payoff is worth it!
All the Details:
This whole episode was born out of stress that we were feeling the Sunday before we taped. Joe got a little salty and grew devil horns and later he explained he was feeling like we just have too much stuff.
We all have a claustrophobic tipping point! Learn to recognize your's and your spouse's. When it happens, discuss what can stay and what can go.
This seems like a marriage counseling episode, but we really do get to some awesome tips on how to sell your stuff successfully.
The first stop for me is always my favorite private "Micit" Facebook group. I give you good tips on how to post, what to include, and how much to charge! This is what my typical post looks like. It meets all the criteria to sell quickly!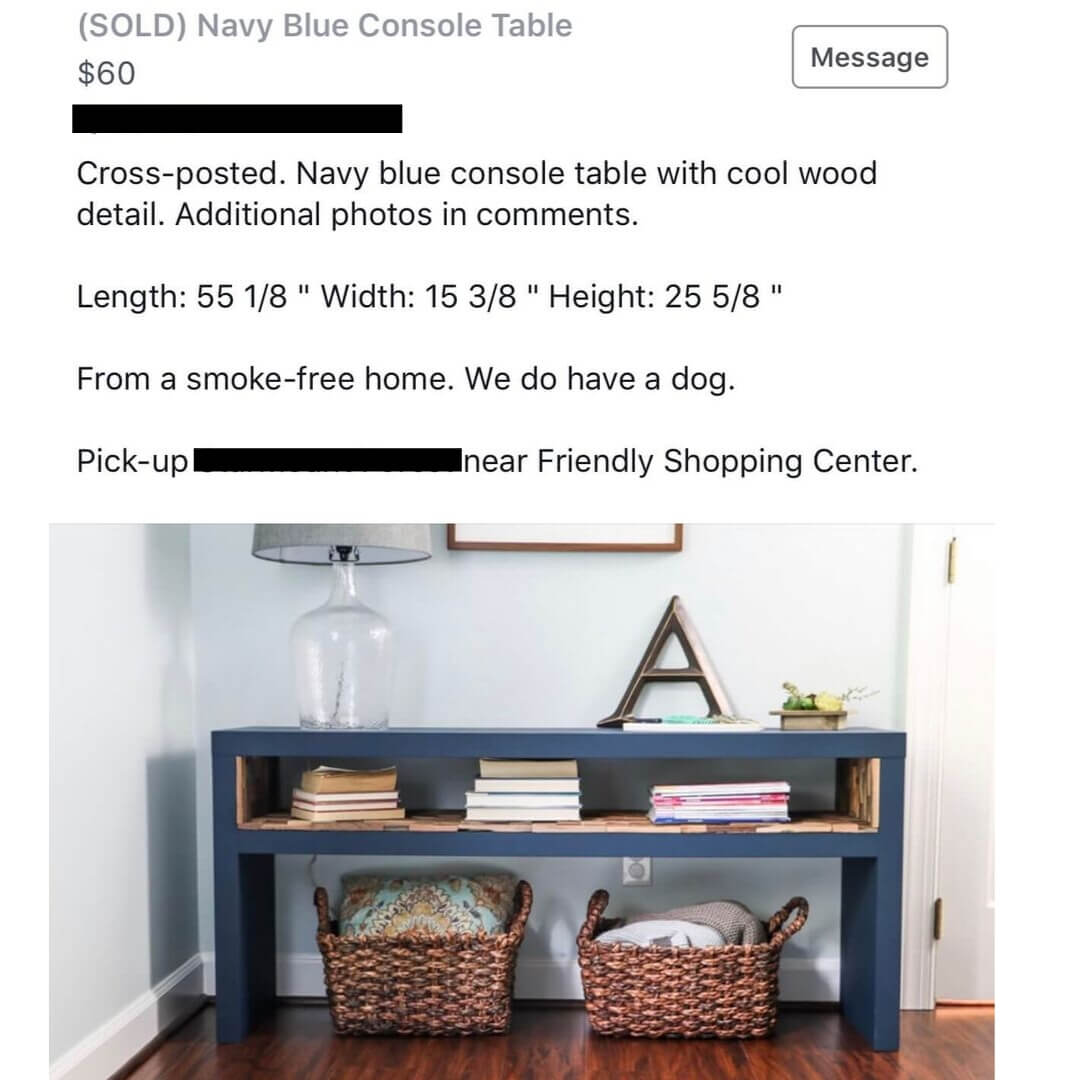 If you don't have good local private groups, check out Facebook marketplace! If you are posting to a private group first, FB should offer you to cross-post, which is a feature I love because EFFICIENCY is my favorite. (Sidenote, if you are looking for something, peruse the marketplace! There are all kinds of things for sale. It is one of Thea's hobbies to see what people are selling.) Check out the pic below if you have never realized there is a marketplace on your FB app. I show you exactly where to click to start buying and selling (if you are using your phone–"Marketplace" is listed in the left-hand column if you are on desktop).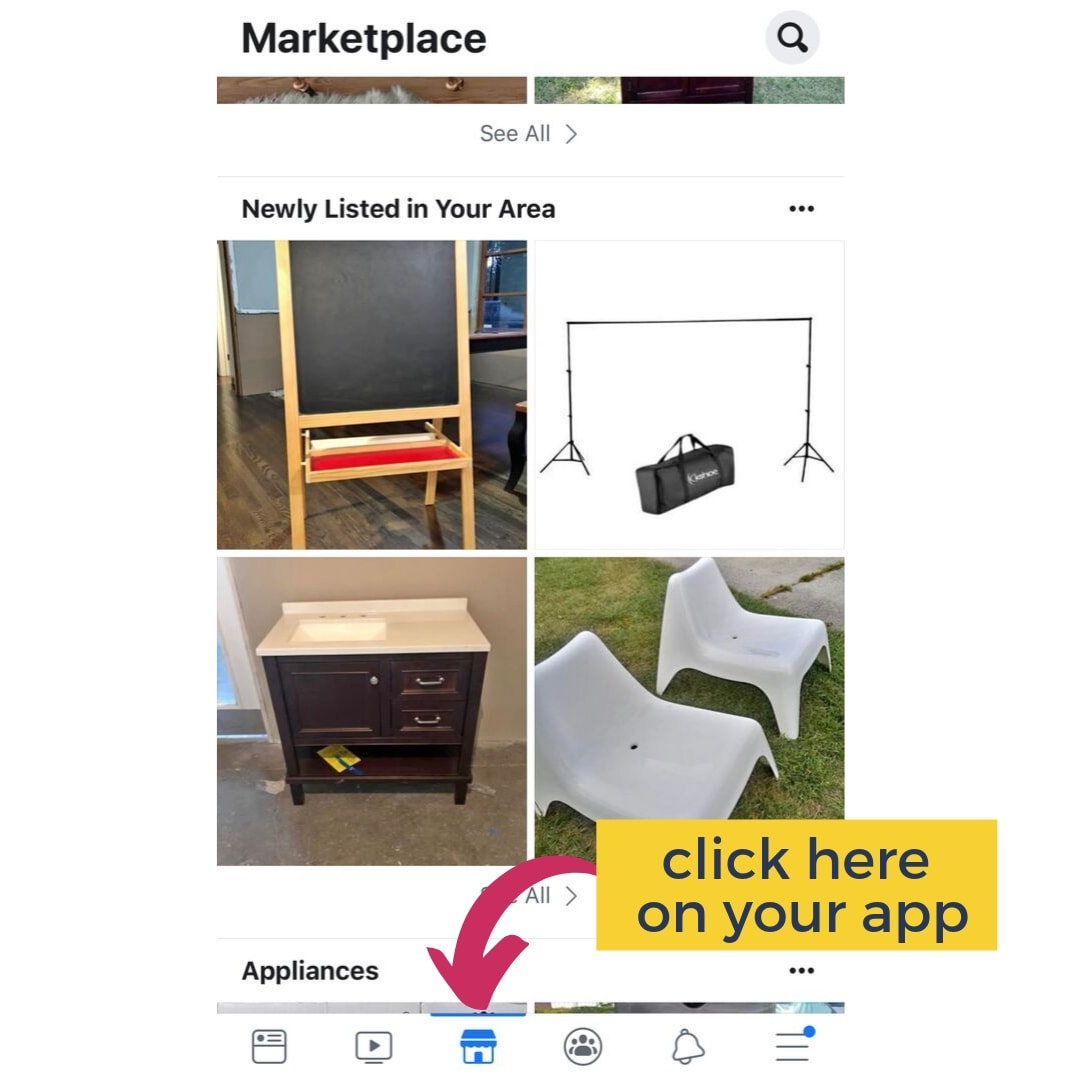 If your company has a buy/sell website or forum, post your items there! Thea's brother-in-law has huge success with that tactic. It is the new version of posting it on the break room bulletin board ;)
We do use Craigslist, but I am not going to lie, it scares me. The part of my brain that is very averse to dangerous situations really hates Craiglist, but we have successfully sold things on it many times. We do take extra safety precautions (like how I lock all the doors and hide with the girls while Joe takes care of the whole transaction.) Please be smart and safe, and when possible meet in a public place.
These are how WE sell, but did we miss anything? If so, please tell us! We are always looking for new ways to get rid of our stuff and make a little money.
NO YARDSALES for us! All three of us agree we never want to do one again because they are a terrible return on all the work they take. Not to mention the people that show up and want to haggle! I prefer no-haggle selling for sure.
And don't forget to donate what you can! We donate tons of stuff. The only things we really try to sell are the large items that are in great shape.
We want to see how you are following through with unstuffing your house!! Tag us on IG at @tasha.kaleidoscope and tell us! Also, tag us in pics or screenshot your episode and tell us what you are doing while you listen. You might even get a mystery surprise if you do ;) We love seeing those and try to share them as often as possible. Make sure you are following on Instagram so you can follow along with my stories and see all the behind the scenes action. I talk about ALL the things (not just home decor and DIY!) and it is very fun. I also do lots of podcast research for upcoming topics and would love your feedback! So come hang out with us!
Get Social With Us
Before you head out and get started, be sure to check out my FREE design guides that will help you help you design spaces you absolutely love! Subscribe now and you will receive a password so that you can access everything in one convenient digital library.


[mv_create title="More Podcast Episodes" key="5″ type="list" layout="circles"]