Wood and Copper DIY Planter
Last Updated on March 3, 2022
Hello Designer Trapped in a Lawyer's Body readers! I'm Leigh Anne and I blog over at Houseologie. I'm super excited to be here blogging at Designer Trapped in a Lawyer's Body today. I'm going to be sharing a fun & easy Copper and Wood DIY planter box with all of you.
DIY Planter Materials:
I wanted a planter for my Fall Mums but I didn't want to spend a lot on it. I also didn't want the boring planters I kept seeing in the stores. As is my usual process, I started riffling through all of my junk, ahem, I mean important and organized things. I wound up with some Cedar wood shims I had leftover from my Fall Sunburst Wreath, a cast off Amazon box and 4 copper pipe holders leftover from my Double-tiered Wood Slice Serving Platter.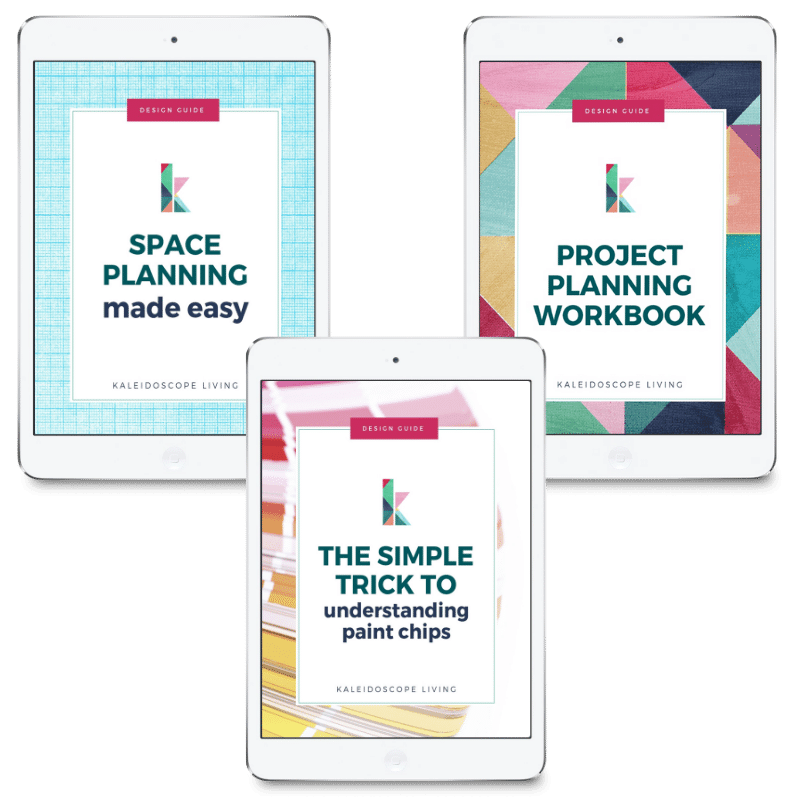 Get my FREE design guides when you subscribe!
DIY Planter Tutorial:
First, I tucked the flaps inside the box to make it a little sturdier then I laid a few shims along one side of the box to see how long I needed them. I marked them with a pencil then trimmed the thin side of the shim with a pair of kitchen shears. Don't laugh, they worked like a charm!
Once I had all of the shims trimmed down to size I added a little E6000 to the backs and stuck them on the box, alternating then end to thick end to add some interest. Once that dried for a few minutes I flipped the box so that I could see the inside and used my stapler to really make the shims stay in place. Repeat this process all around the box.
After stapling the shims in place I lined the box with a thick black trash bag. I knew I wanted to protect the cardboard from water damage but I also had no intention of planting directly into the box. I'll talk more about that soon.
Once the box was all lined I flipped it over and glued the copper "hairpin legs" on. Seriously, these little copper pipe holders look just like hair pin legs and I've thought of 100 projects to use them on! I hot glued the copper legs on but then I also stapled them in place. They aren't going anywhere :-)
I bought a big 12″ Mum from Aldi's for $7.99! SCORE! Instead of planting it in the box I just sat the whole thing, pot and all, inside the box. It's pretty lightweight so the planter can handle it.
I love how this planter turned out, I'm definitely going to be making a second one as soon as I get a box that is the same size! And you can't beat free for the whole thing, other than the Mum I bought. I added the planter to my Fall front porch which you can see more of on my blog!
If you liked this project be sure to stop by Houseologie to say Hello! Here are a few of my favorite projects you'll find there.
Double Tiered Wood Slice Serving Platter
Bulletin and Dry Erase Board (made from a Crib piece)
Black + White Hallway Makeover
[mv_create 1 11 200 2016 key="1″ type="list" title="Most Popular Projects" thumbnail="<a href=" https designertrapped com wp content uploads diy home decor projects blog jpg a]