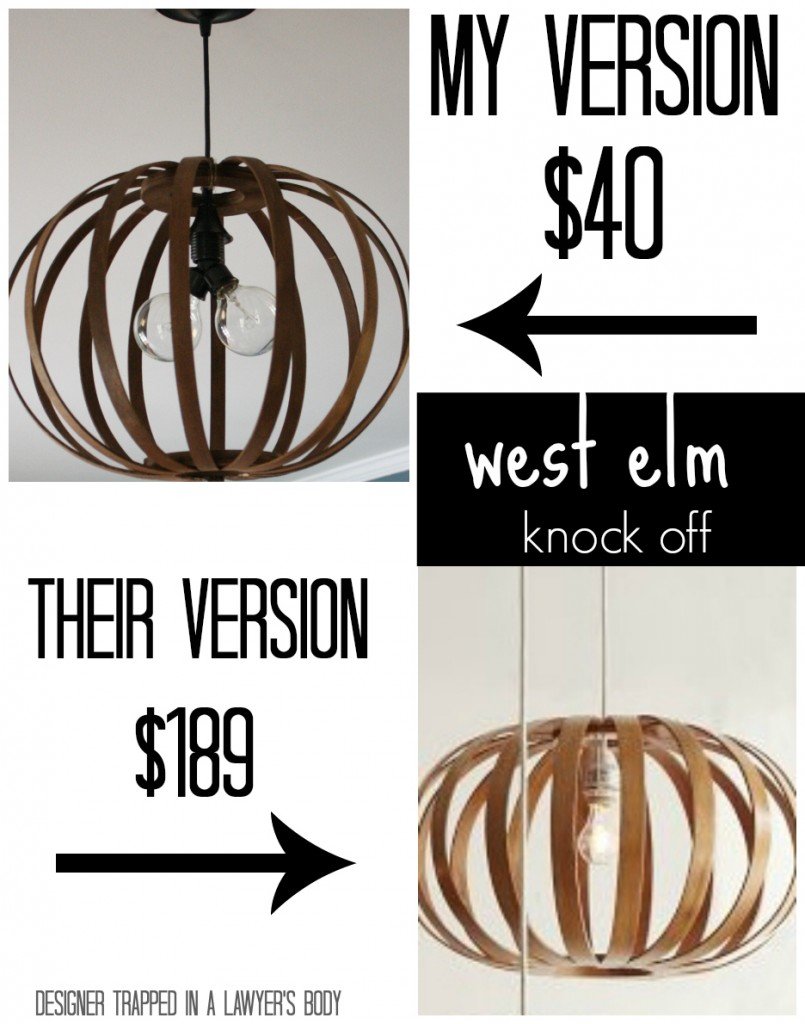 Hello world! I am popping in today for a quick post to let you know about a little update to our family room that I am SUPER excited about. We finally changed our that sad little light fixture. You remember the one, don't you?
That sad light fixture is out of our lives FOREVER! Yay! So, do you want to know what we replaced it with? THIS G.O.R.G.E.O.U.S. little number :) A little better, huh?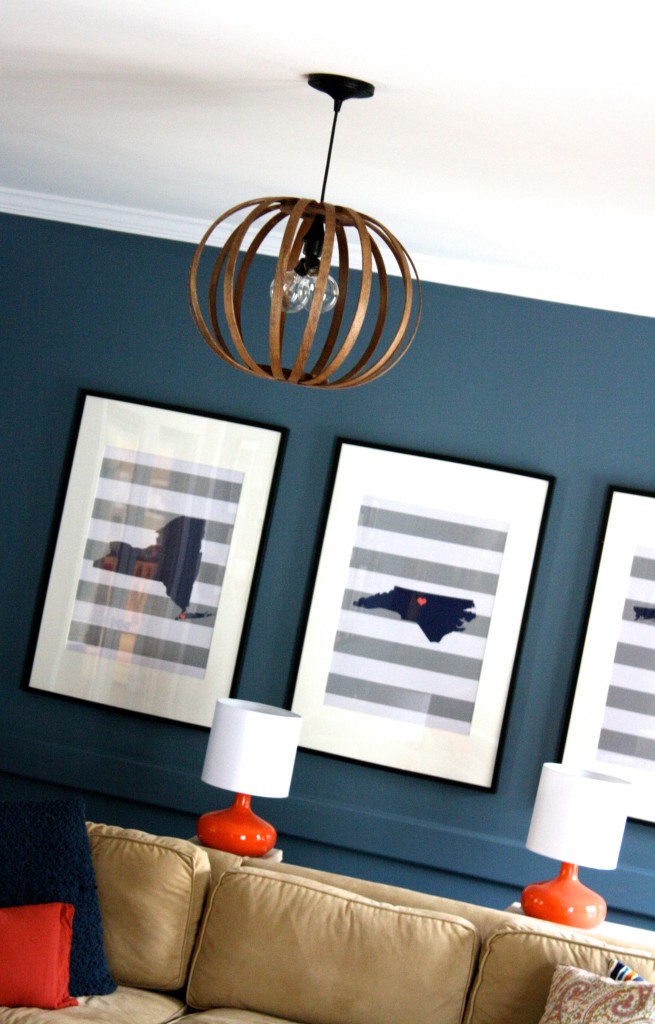 Do you want to know the BEST part?! We made it ourselves!!! It's inspired by the $189 West Elm Bentwood Pendant lights that I have swooned over for a long time. Want to know how we made it? I'll give you a little hint–it involves quilting hoops. Now, hHead over to one of my favorite blogs, Tiny Sidekick, to check out my guest post with a step-by-step tutorial detailing exactly how we made this awesome light fixture (for less than $40)!
What do you think? Is it an improvement? Do you love it as much as we do?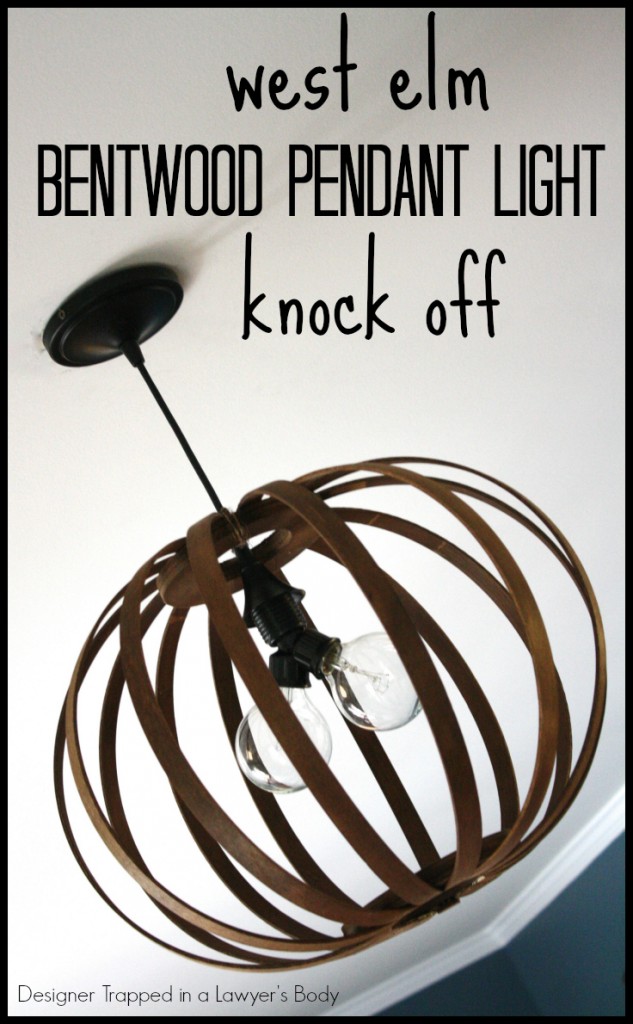 Linking to:
East Coast Creative Blog