Reader Favorites
Your home should make you happy.
My mission is to help you create a home you love, no matter your budget. I share doable DIY projects, interior design tricks and inspiration, budget-stretching tips, and all things C O L O R F U L.
Choose your own adventure . . .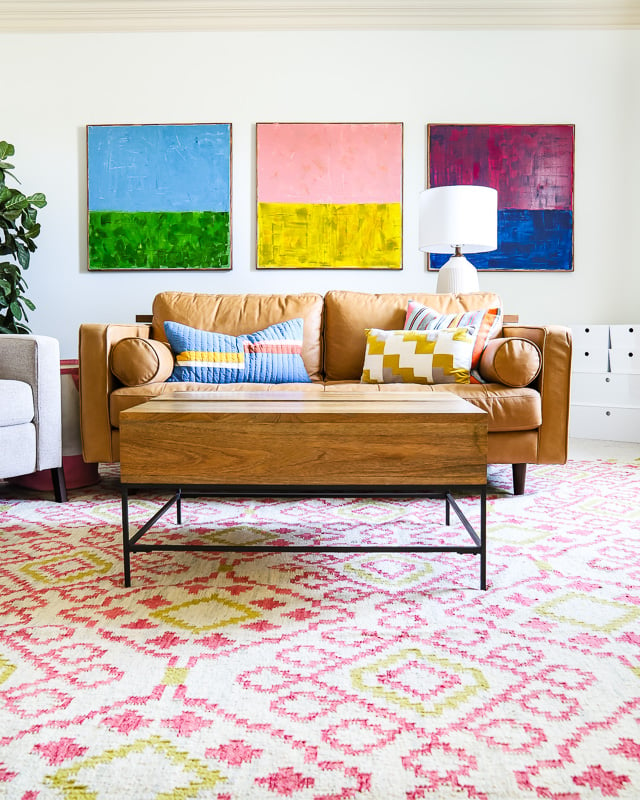 Get Organized
If you need help organizing and creating home systems that work for your family, I'm here to help. Learn about things like realistic decluttering, organizing your family schedule and even how to choose and set up a family command center.
Latest Projects
Wondering what we've been up to lately? You'll find our latest home DIY projects, gift guides and more here.
DIY Projects
Never underestimate the power of DIY projects when it comes to transforming your home. Here you'll find all of our DIY projects from how to paint kitchen cabinets to furniture painting tips and more.
Interior Design
Even when you don't want to do a full renovation, you can create spaces that you love with smart design choices. Here you'll find all my best design tips, from how to choose a paint color to how to put together a perfect gallery wall.
Gift Guides
Looking for the perfect gift for someone on your list? These gift guides will help you find the perfect gifts for grandparents, best friends, and your husband or wife!
Featured On