Our Unbiased West Elm Spencer Recliner Review (After 4 Years)
I get asked a lot about the leather recliner in our family room. Most people don't even realize it's a recliner because of the sleek modern design! It took my husband and I over 8 years to find a recliner that we both loved–yes, 8 years. We have used our West Elm Spencer recliner every single day for over 4 years. It was worth the wait! This is our unbiased, detailed review so you can decide if it the Spencer recliner is a good option for your home.
Note that this is not sponsored. We paid for our Spencer recliner (and West Elm Harmony sofa) ourselves and I've never done any sponsored work for West Elm.
Note: If you are looking for sources to other furniture, rugs or decor you see in my photos, you can find links to pretty much anything on my home tour page or on my Like to Know It profile.
This post contains affiliate links for your convenience. Click here for my full disclosure policy.
If you've been around a while, you may remember that we originally purchased our West Elm Spencer recliner when we still lived in our old house. Joe had wanted a recliner for as long as I can remember, but we could not find one that met his comfort requirements and my style requirements. We looked on and off for 8+ years.
When we purchased our West Elm Harmony sofa, we resumed the hunt for a recliner that would compliment it. Joe wanted something that would support his head and be super comfy. I wanted something that didn't make cringe and actually fit in with the decor I had worked so hard to curate.
Imagine my surprise when I spotted a gorgeous leather chair at West Elm (when we were there testing the Harmony sofa) and sat in it only to discover it was actually an incredibly comfortable recliner. I was stunned and very excited. I cautiously called Joe over to sit in it and nervously awaited his reaction. Spoiler alert… He loved it as much as I did! The decision was made. We ordered our sofa and Spencer recliner during one of West Elm's Buy More, Save More sale and the rest is history.
My Review of the West Elm Spencer Recliner
Here's the short version… We absolutely love our West Elm Spencer Recliner. It is the most coveted seat in our house and it is holding up perfectly. We have no regrets about purchasing it and enthusiastically recommend it to countless people. Most importantly, it's one of the stylish recliners out there that is as gorgeous to look at as it is comfortable!
If after reading this review you don't think the Spencer recliner is a good option for you, check out my post full of more stylish recliners you will actually want!
Now, for a more specific look at the pros and cons of the West Elm Spencer recliner, keep reading…
Pros
It's incredibly comfortable– I still cannot get over how comfortable this recliner is. In my opinion, it doesn't look that comfortable. It just looks like a modern leather chair. But it is heavenly to sit in! The back is high enough that it fully supports our heads (I'm 5'9″ and my husband is 6'1″). To recline, you gently push back (no hand lever) and you can lay nearly flat in it if you want to. The leg support looks somewhat insubstantial, but it is perfect. The leather is buttery soft (we chose the Nut Saddle leather). It's seriously comfort that is difficult to describe.
It's gorgeous and sleek- As I mentioned, I was drawn to the West Elm Spencer recliner sectional because of the design. It's clean and modern, but versatile enough to compliment traditional and contemporary decor styles. It comes in a lot of different leather and fabric options, so you can customize it to fit your style, though I do personally feel the leather is definitely part of the comfort factor. We have very similar fabric recliners in our family colorful bonus room and while they are very comfortable, the fabric isn't as nice as the leather to sit on. It looks beautiful from every angle (even from behind, which is important if you float it off the walls like we do).
It's durable- This recliner gets more use than any other seat in our home and we aren't gentle with it. Sometimes we flop into it and push back to recline all in one motion (which probably isn't great for the chair). We haven't had a single issue with the chair frame or the leather. I think it's a good thing that it is a manual recliner (no mechanical parts to potentially fail). And the leather is easy to care for–check out my post about how to clean and protect leather.
Cons
It's a single seater– We bought our Spencer recliner when our twin girls were about 8-years-old. Back then, one of them could squeeze into the recliner with us. Now they are 12-years-old and they absolutely cannot fit in the recliner with us. It is not an oversized recliner like so many of the poofy, traditional recliners are. It is a single seater, plain and simple. So if you want a recliner that two people can comfortably lounge in, the Spencer isn't it.
It's heavy and kind of awkward to move- Y'all, the quality of this recliner makes it heavy. And the assembly of it makes it a bit awkward to move. Let me explain… The top of the chair detaches from the bottom of the chair for purposes of moving it. While that is GREAT for reducing the tremendous weight, it also means that if you want to shift the chair a few feet, you definitely shouldn't just grab onto the back of it and scoot it around. If you want to scoot it around all in one piece, you would need to lift and move it from the base. We don't scoot ours around, so this isn't an issue for us, but it might be for some people.
It's pricey- The West Elm Spencer recliner is expensive. I never dreamed we would spend so much on a recliner. But given that it took us 8+ years to find a recliner we both loved, it was worth the splurge for us. We purchased our Harmony sofa and Spencer recliner during one of West Elm's Buy More, Save More sales and saved a total of 30% which helped a lot.
Look for Less Options
If you love the look of the Spencer recliner but it's absolutely not in your budget, check out the faux leather and fabric options below that are a fraction of the price (and get great reviews).
Click on any image for full product details.

I hope if you are considering purchasing the West Elm Spencer recliner that this has been helpful! Feel free to reach out if you have any other specific questions about it. If you are looking for sources to other furniture, rugs or decor you see in my photos, you can find links to pretty much anything on my home tour page.
Other posts you may enjoy:
Wondering how I approach transforming rooms and spaces in our home? Check out Designer in a Binder®.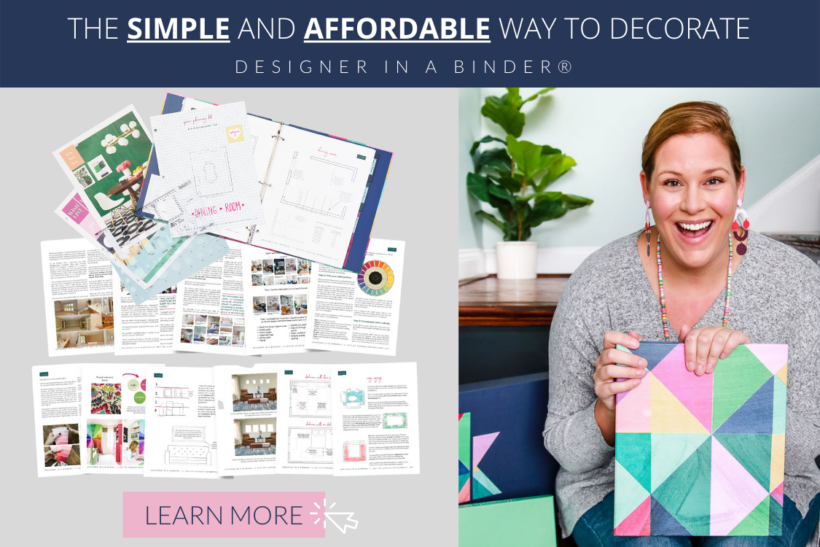 And if you want exclusive content and behind-the-scenes sneak peeks, be sure to subscribe before you head out!