Best Sofa Options for Every Color and Budget
Last Updated on March 25, 2022
Looking for stylish new furniture? These are the best sofa options in every color no matter your budget!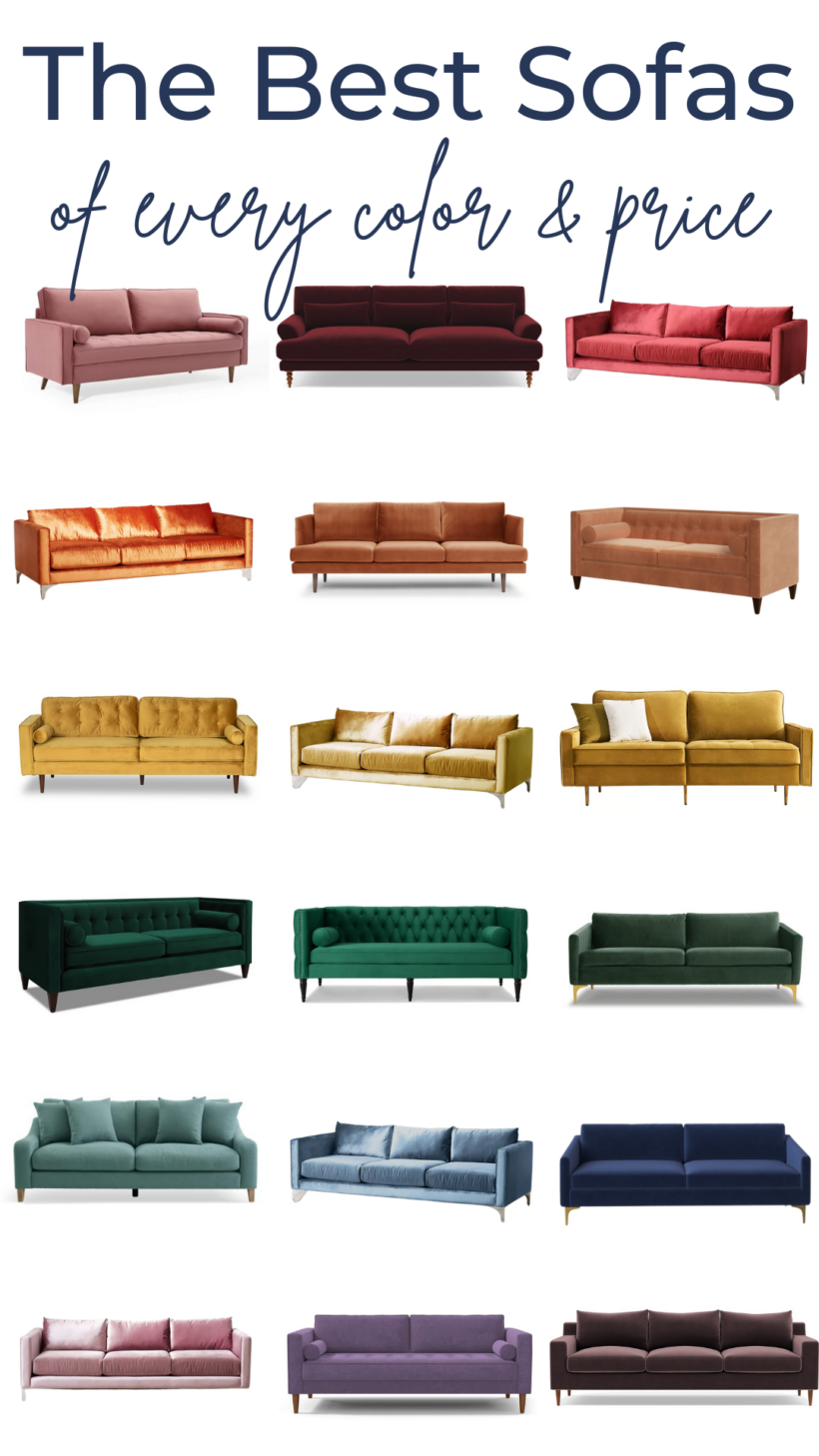 I have shopped for my fair share of furniture, and I LOVE how easy it is now to find colorful pieces that fit any style and budget. I have pulled together the best sofa options out there for y'all and made it SUPER easy for you to shop by color. There are choices in each section to fit YOUR home and not blow your budget!
This post contains affiliate links for your convenience. Click here for my full disclosure policy.
Shop the Best Sofas by Clicking On the Picture
Blues
I will FOREVER love blue. I feel like most blues are easily used as neutrals in decorating and there is the perfect blue hue out there for everyone! Navy is my go-to for a classic darker neutral (instead of black!) but I really love blues with a little green in them also.

Greens
Whether you want a sofa in rich emerald or pale celery, the best green sofa choices are all amazing. I love how versatile green is. Deep greens can feel upscale and royal while bright green feels cheery and reminds me of spring and fresh grass.

Pinks and Reds
Whether you lean more toward a pale blush velvet or a dark red cotton, furniture in pinks and reds are always eyecatching! There is nothing quite like seeing a bright pink couch. It is such a statement piece!

Oranges
Warmer colors have really made a comeback in the last few years, and I am seeing more and more orange popping up. These are the best sofa options in orange–any of these will help create a warm and cozy space that feels current!

Yellows
Yellow is very polarizing, but the right yellow can really make your design sing. I love how a bright yellow can cheer up any space and it is no secret mustard is having a real moment right now.

Purples
Purple isn't just for little girls! Purple easily spans the spectrum from dramatic to minimal. Don't be afraid of using a purple sofa to complete your room!

Neutrals
Do you prefer neutral furniture that allows your other decor to really pop? These neutrals are the best sofa options to be the backdrop for your colorful pillows, textiles and decor.

Which is the best sofa for your home? I love all the colors–there is something here for every style and design!
Here are some other posts you may enjoy:
Wondering how I approach transforming rooms and spaces in our home? Check out Designer in a Binder®.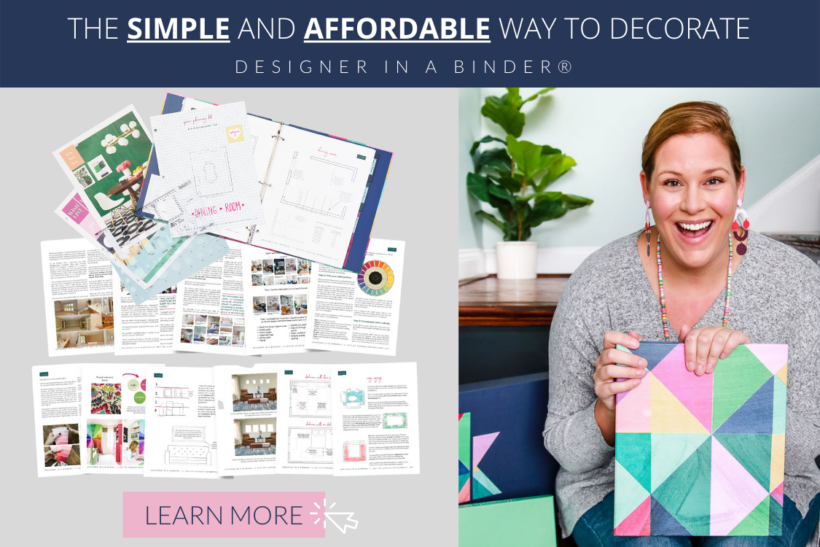 And if you want exclusive content and behind-the-scenes sneak peeks, be sure to subscribe before you head out!