35 Colorful Area Rugs You Will Want to Decorate Around
Last Updated on March 25, 2022
Large area rugs add so much interest to a room. In this post, I'm sharing 35 gorgeous colorful rugs you will want to decorate entire rooms around.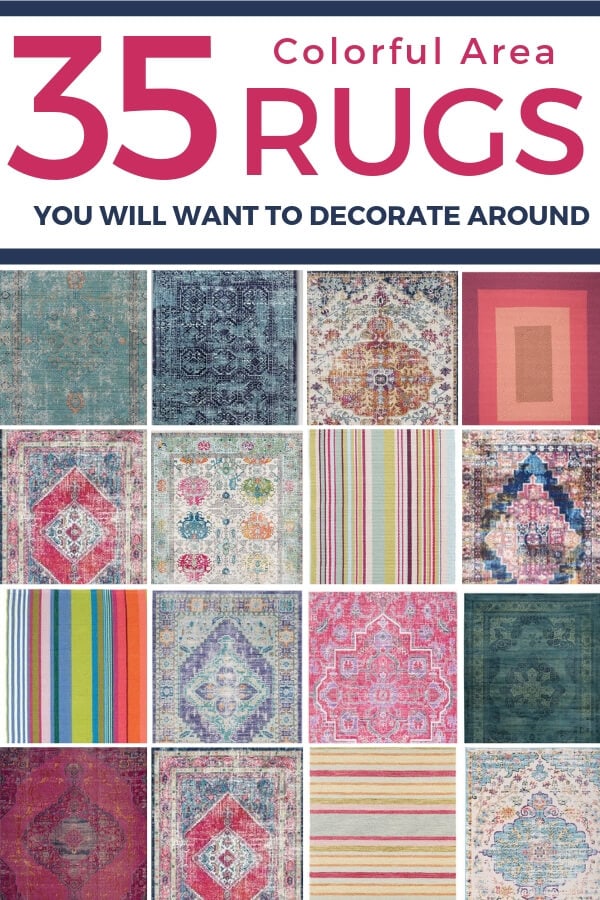 I hear people say all the time that they get stuck when it comes time for choosing large area rugs for their home. And I totally get it! There are so many choices out there from so many different places. But I do have some advice for you when it comes to shopping for rugs.
The best advice I can give you is this… Don't be afraid to put color on the floor. A beautiful area rug will set the tone for the room– please believe me when I say that the perfect rug will change how you feel about any room! I have had neutral rugs that I felt very ho-hum about. I thought they were going to be perfect, but once I put them down they didn't light that spark of decorating excitement I have come to realize is so important. But once I started incorporating bright fun rugs in my designs I realized how happy a floor could make me!
With that in mind, in this post I'm sharing 35 colorful rugs in the hopes that it will make your quest for the perfect rug a bit easier! (And because shopping for rugs is one of my hobbies and I want all of you to benefit from my obsession). Get ready to say goodbye to rug overwhelm and hello to a gorgeous colorful rug that completes your space in a way you never knew was possible.
Enjoy these GORGEOUS options. I have several of these in my home and they are amazing. You can click here to take my home tour to see exactly where we use them in our home.
Good luck narrowing your choice down to just one!
This post contains some affiliate links for your convenience. Click here to read my full disclosure policy.

Aren't those rugs amazing? I love them all in a serious way. Friends, don't settle for a boring rug! You will thank me later.
Here are some other posts you may enjoy:
Wondering how I approach transforming rooms and spaces in our home? Check out Designer in a Binder®.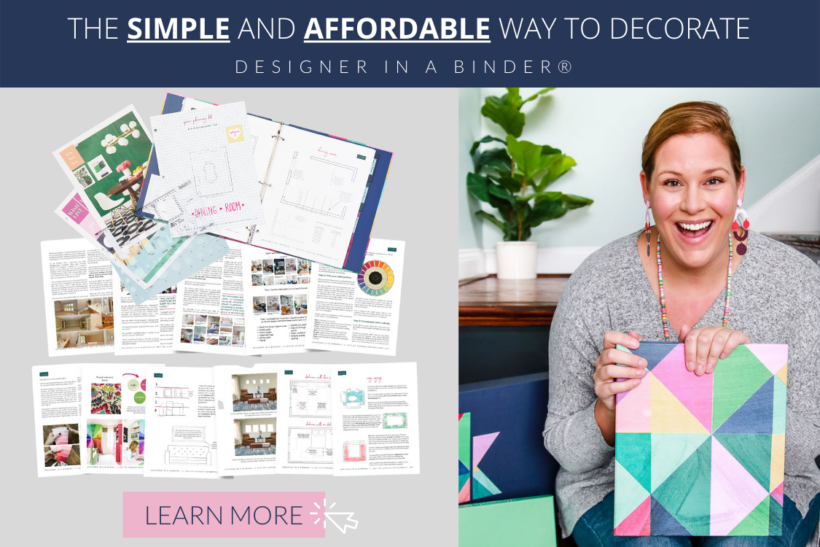 And if you want exclusive content and behind-the-scenes sneak peeks, be sure to subscribe before you head out!