The Best Colorful Shower Curtains
Last Updated on March 25, 2022
It may be a necessity, but your shower curtain doesn't have to be boring! Add a bright pop of style to your bathroom with one of these amazing colorful shower curtains while keeping your floor nice and dry.
This post contains affiliate links for your convenience. Click here for my full disclosure policy.
Bathrooms have certain essential decor items that you really can't live without. The last thing you want is water spraying out of the bathtub! Even though they are a must-have, a good shower curtain does not have to be plain or boring. I have found so many bathroom accessories while planning out the designs for Attley's bathroom makeover and Avery's bathroom makeover. I have shown you my favorite bath mat options, but if you want to really pack a colorful decor punch, then choosing a bright and fun shower curtain will take your bathroom decor to the next level.

Best Shower Curtains
Check out my recommendations below for my top picks of colorful shower curtains!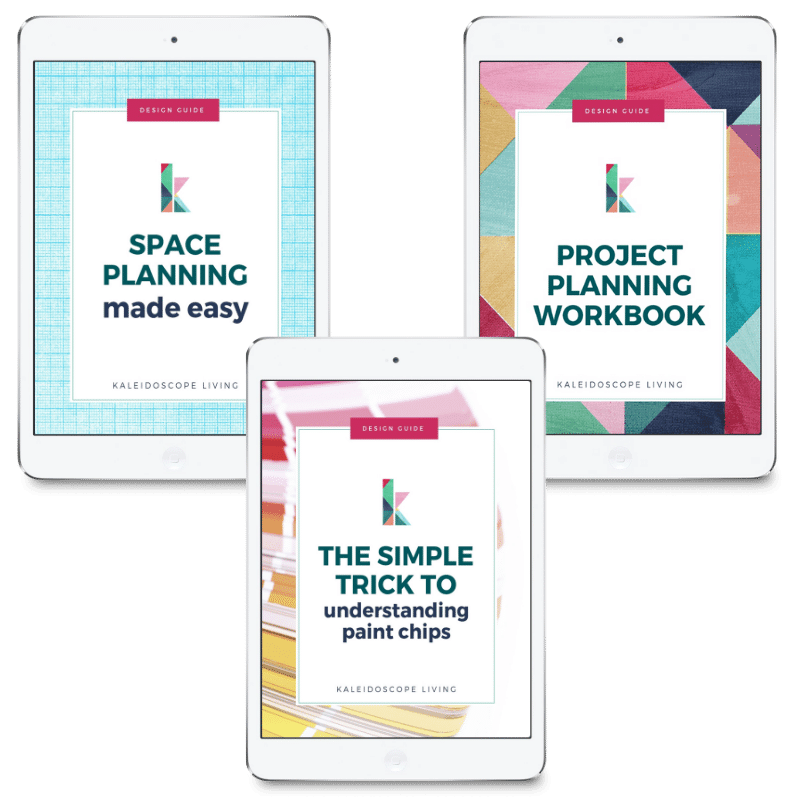 Get my FREE design guides when you subscribe!
Great Price
Style doesn't have to break the bank. This beautiful medallion print shower curtain is a super affordable price! I love the orange pom-poms at the hem for added fun.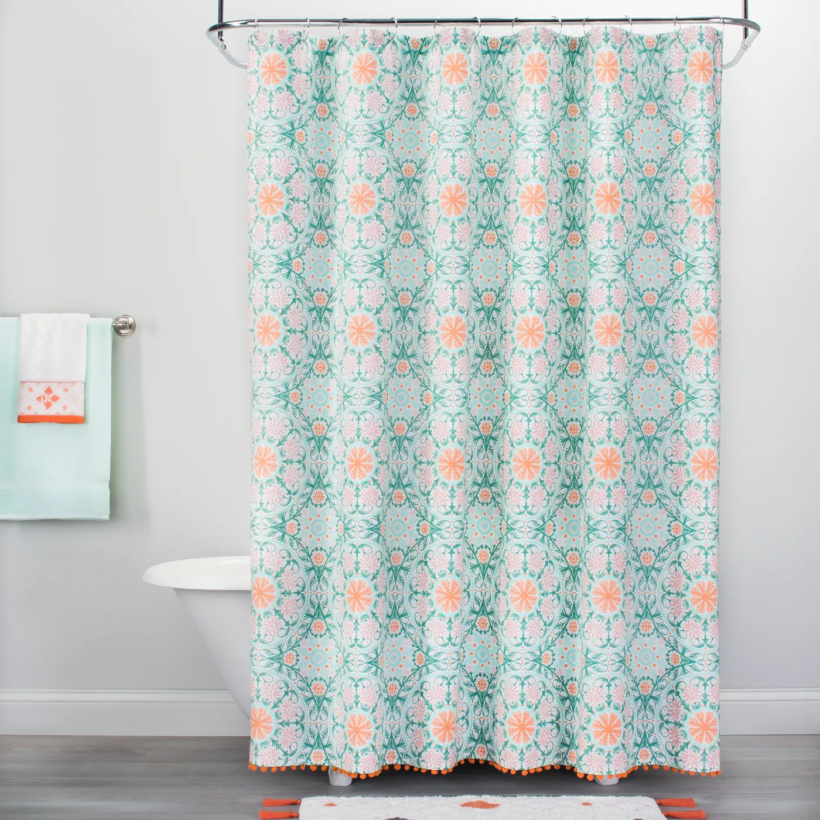 Splashy Graphic
Want a big bold statement? Grab this graphic floral shower curtain. This is a white shower curtain with a big bright color pattern that is a super fun and eye-catching design!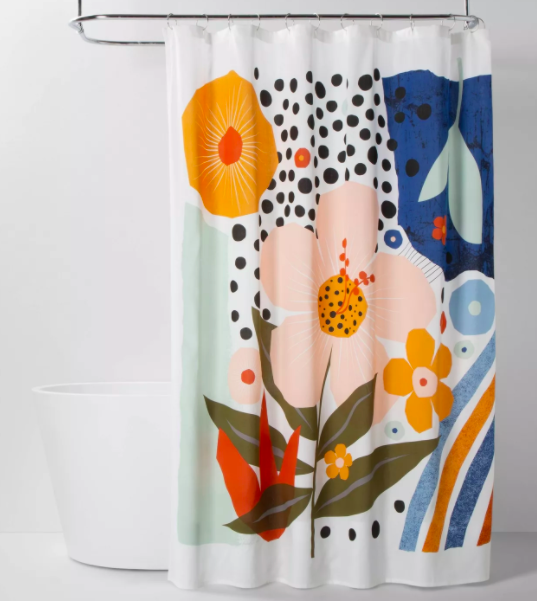 Boho Style
The gorgeous print has pastel colors and the camel design set this boho shower curtain apart. The tassels at the bottom are the perfect added touch!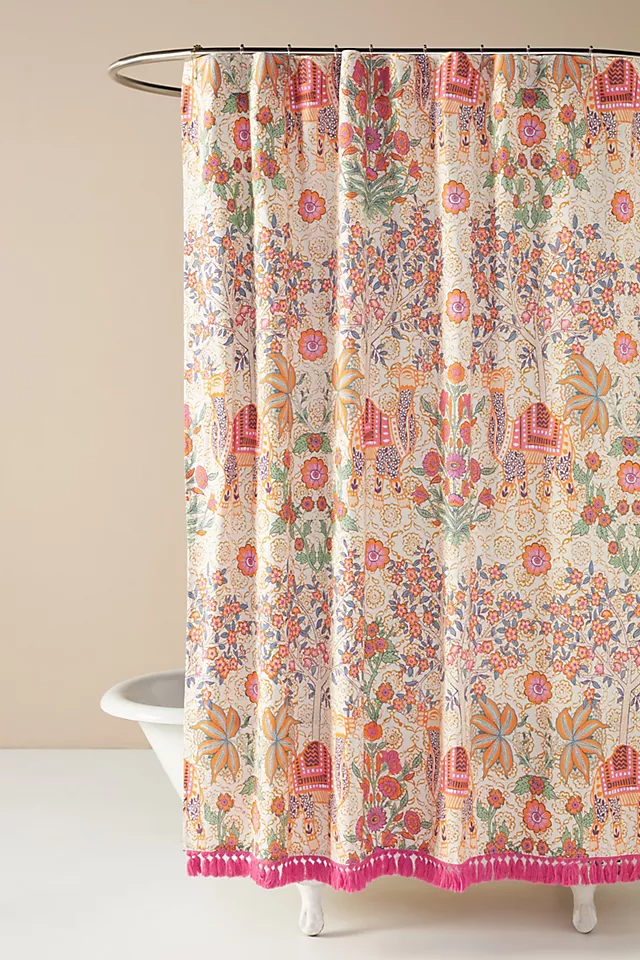 Luxury Splurge
I love this gorgeous flower shower curtain. It has bright and vibrant painted florals and I love that you can see the brushstrokes and texture in the print.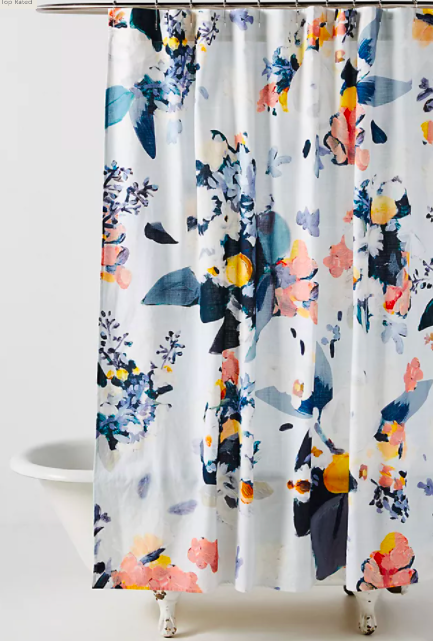 CLICK ON ANY IMAGE BELOW FOR FULL PRODUCT DETAILS

They are all beautiful! All the color makes me so happy. Choose your own bright and colorful shower curtain to keep your water in the tub and off your tile AND make your bathroom gorgeous!
Other posts you may enjoy:
Wondering how I approach transforming rooms and spaces in our home? Check out Designer in a Binder®.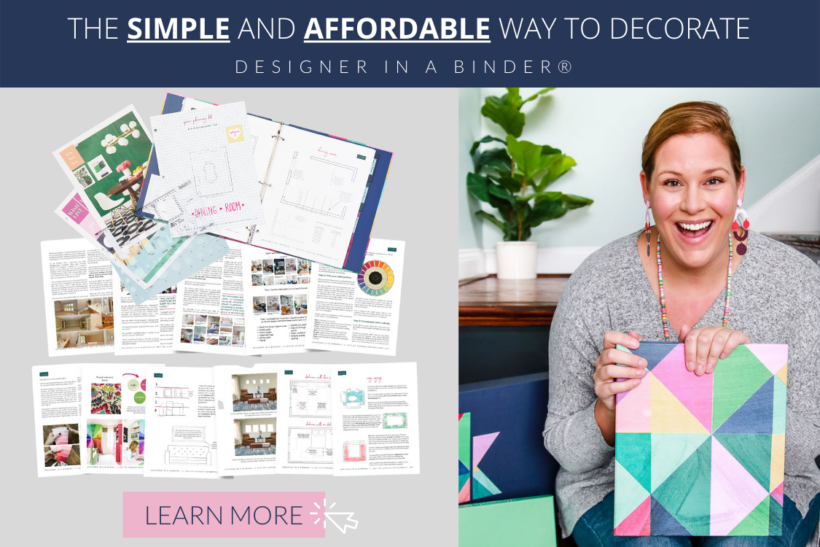 And if you want exclusive content and behind-the-scenes sneak peeks, be sure to subscribe before you head out!