The Best Bath Mats for Colorful Bathrooms
Last Updated on March 2, 2022
We have the best bath mats for your bright and colorful bathroom! Fun and stylish, these bathroom mats are perfect for putting the finishing touches on your design.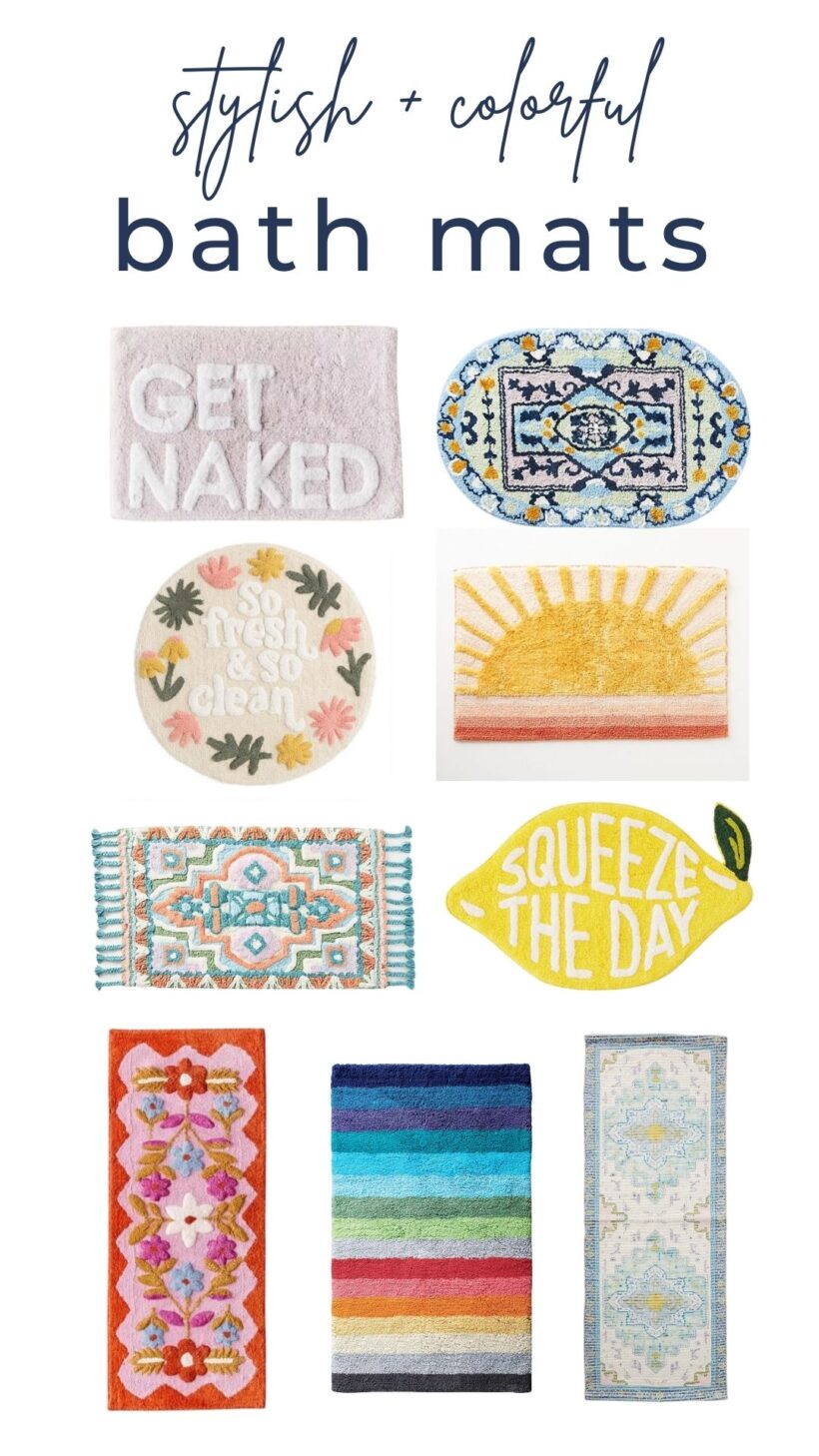 This post contains affiliate links for your convenience. Click here for my full disclosure policy.
Bath mats are one of those things we all need and use, but maybe don't put a lot of thought into. I am here to challenge you to think outside of the traditional shower mat box and look for something that really brings something fun and colorful to your bathroom! The best bath mats are not just ones you can throw in the washing machine and dryer. They also should add a touch of style to your bathroom!
I had SO much fun designing Avery's bathroom makeover. She picked out a beautiful overdyed bathmat we both loved months ago, and it was the perfect "crucial element' to design the rest of the room. The bath mat guided all my other choices from choosing paint colors, to the towels, to the shower curtain. I talk about the importance of a crucial element and how to let it guide the rest of your decisions in Designer in a Binder®.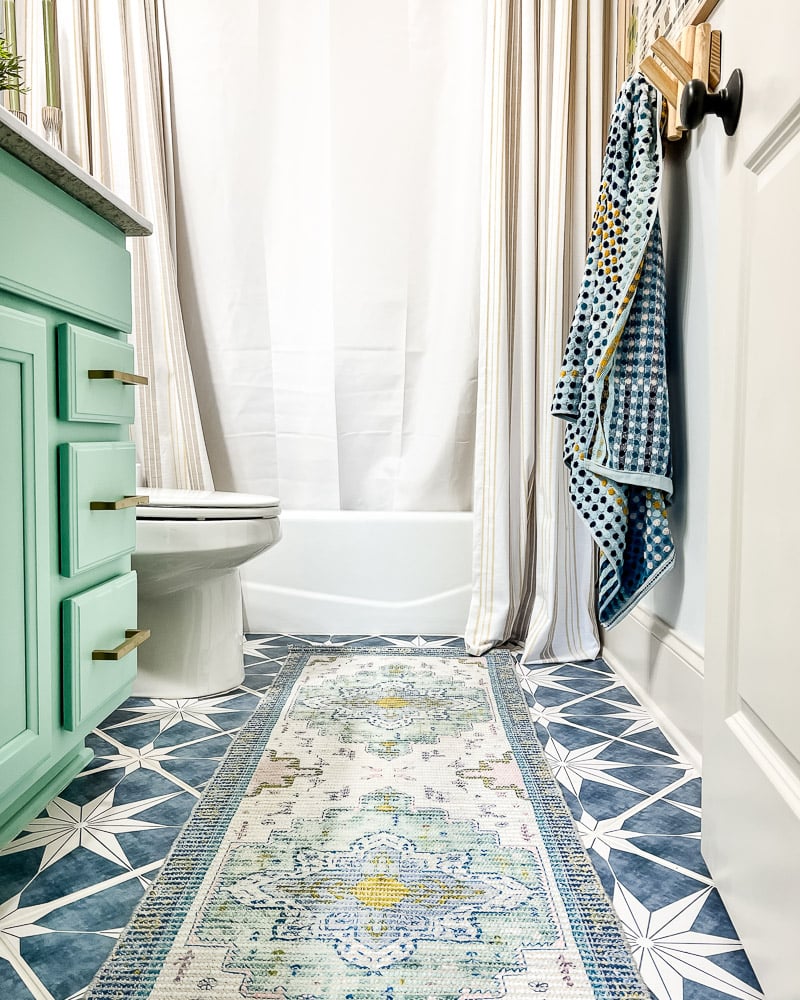 Right now I am putting together options for Attley's bathroom and I have found so much amazing bathroom decor. There are so many bath mats that I have fallen in love with! I pulled together a list for all of my fellow color lovers that want to make their bathroom floor beautiful. Check out my favorite recommendations in a variety of colors below.

The Best Bath Mats for Color Lovers
Most Fun
Bring some fun into your bathroom! I love cheeky bath mats and I found quite a few that made me smile. The fresh and clean floral mat is so different and the shape makes it an extra special find. I love how it looks so plush and absorbent. This would be super cute in a little girl's bathroom.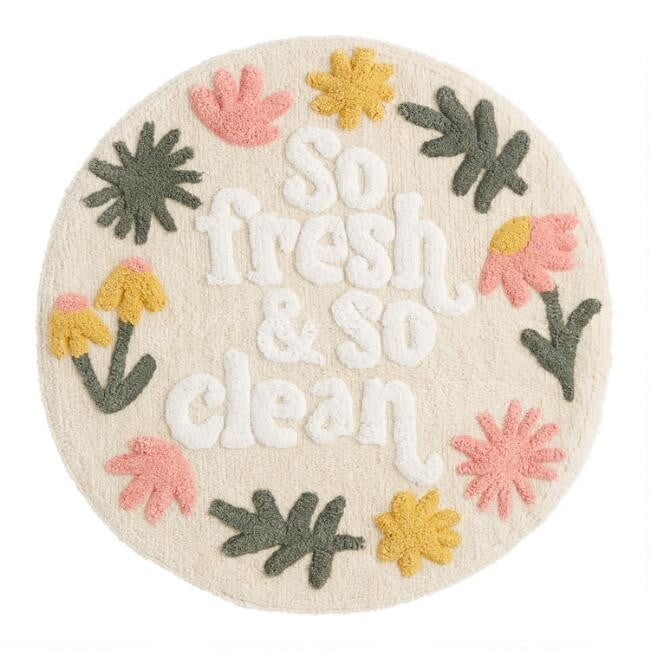 Best Colorful Classic
Looking for a more traditional bath rug? This simple vintage blue geometric mat may be solid like a traditional bath mat, but it still brings a beautiful pop of color and has a gorgeous texture in the design. Also, it is machine washable, which I love. We've had this bathmat for a few years (we originally used it in the primary bathroom of our last house and are still using it in our current bathroom) and absolutely love it.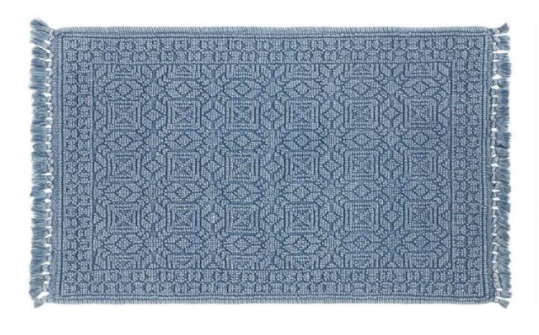 Favorite Runner
Some bathrooms are the perfect layout and size for a runner. Quite a few of the bath mats here come in this size option. This folk floral runner is one my top pick for runners. It comes in two gorgeous shades and would look amazing stretched in front of a big tub. It would also be perfect under a long vanity. Get ready in comfort every morning with this beauty under your feet!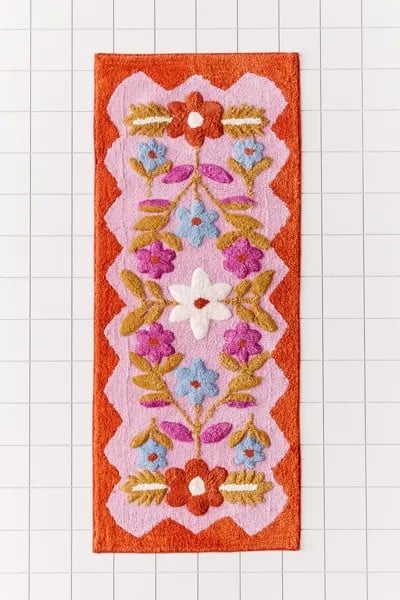 Budget Friendly
I love this insanely affordable bath mat from World Market. Blush and mustard are super popular right now and this design is modern and stylish! It is machine washable and perfect for in front of your shower.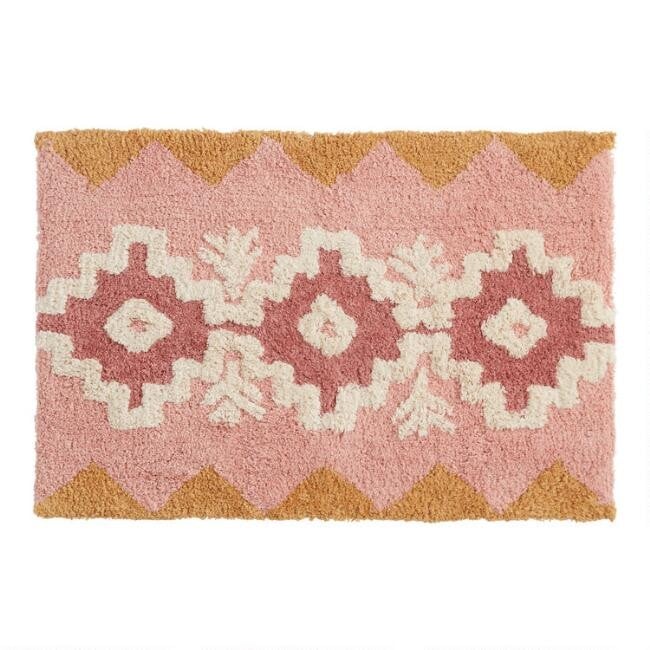 CLICK ON ANY IMAGE BELOW FOR FULL PRODUCT DETAILS

I love them all! Keep your feet warm when you are getting out of the tub with one of these colorful shower mats. Choose the perfect one for your design and enjoy the bright pop it adds to your bathroom. Don't leave out the bath mat when you are creating your own bathroom spa.
Want to learn how to pick out decor and find your own crucial element? Check out myDesigner in a Binder® !
Wondering how I approach transforming rooms and spaces in our home? Check out Designer in a Binder®.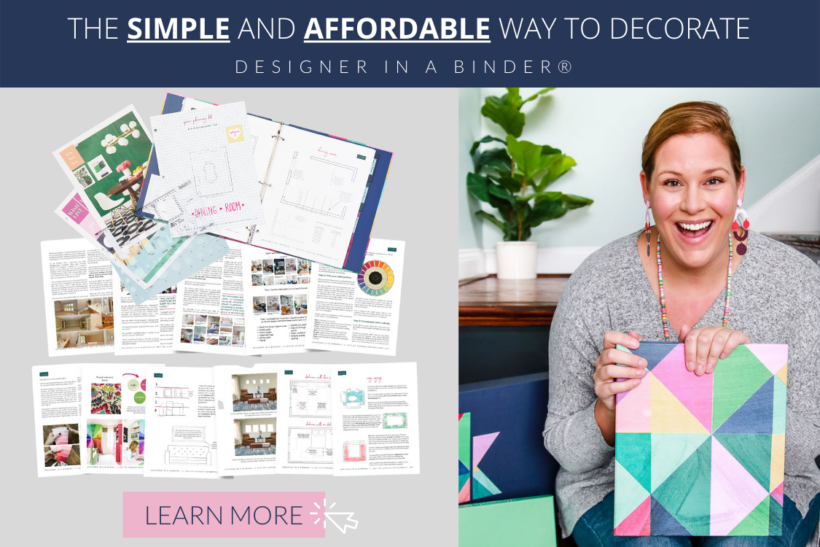 And if you want exclusive content and behind-the-scenes sneak peeks, be sure to subscribe before you head out!


[mv_create key="14″ type="list" title="Shopping Guides" thumbnail="https://designertrapped.com/wp-content/uploads/2021/08/command-centers-featured.jpeg" layout="circles"]