Stylish Dressers We Love (That Don't Break the Budget!)
Last Updated on June 17, 2022
These modern dressers are super stylish and perfect for your bedroom. Find the best designer picks to complete your room without blowing your entire budget!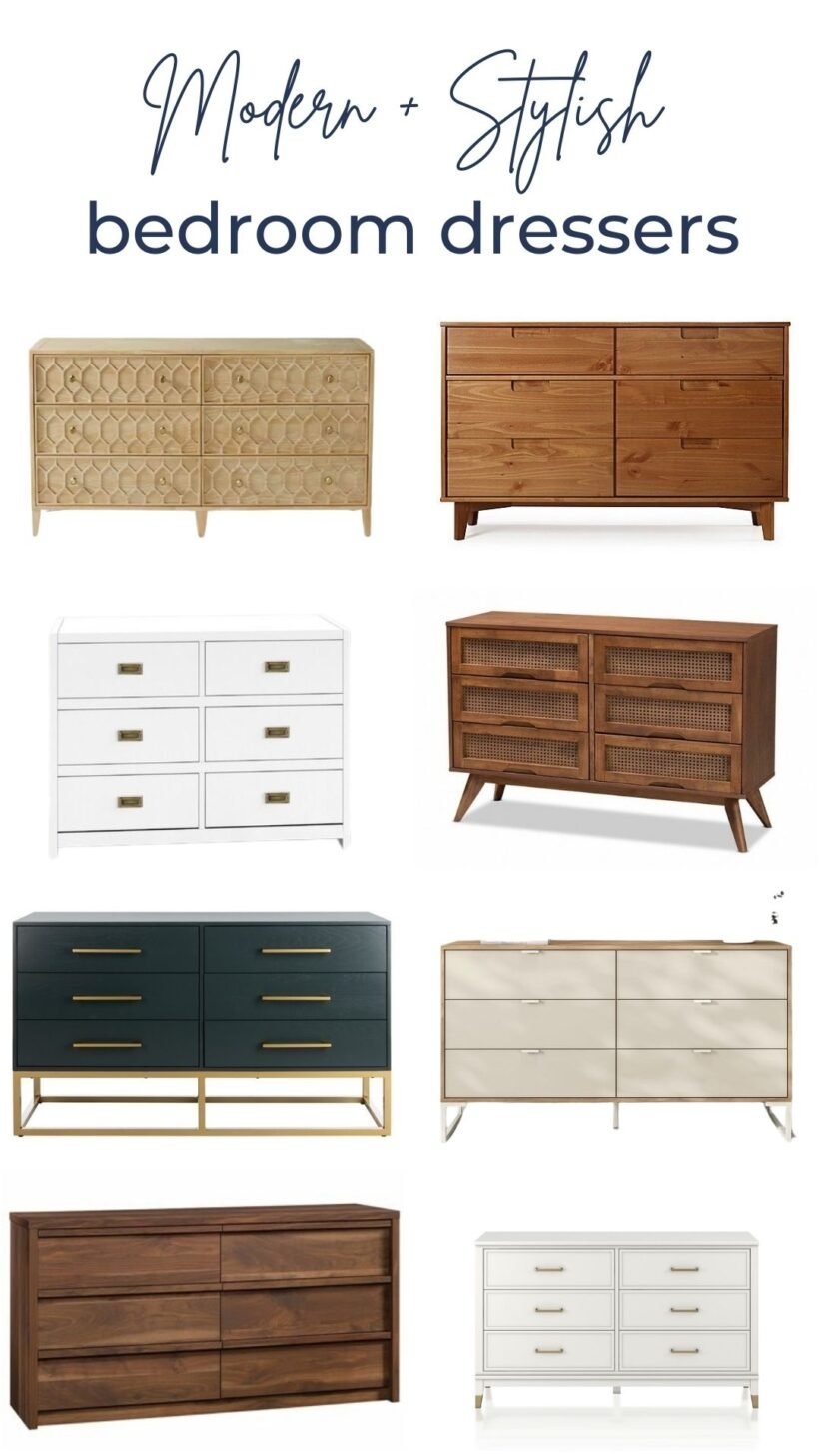 This post contains affiliate links for your convenience. Click here for my full disclosure policy.
When we started refreshing our bedroom, I knew I wanted to update some of my bedroom furniture. One of the biggest changes I made is that I swapped out our dressers for something really different. Both of our old pieces were a labor of DIY love and we used them in our previous bedroom for years. The old dresser with the curved front I thrifted and updated, and the tall one I bought from a curbside sale (along with two nightstands and another set of drawers that is now in Attley's room) and gave them a makeover.
I really loved our old chest of drawers, but I was ready for something different with a less traditional look! My new piece is actually two identical six-drawer dressers pushed together to make it one long piece. It looks perfect with our TV and gallery wall. and it is exactly what I was envisioning. Modern and white with clean lines and minimal hardware. Having twelve drawers provides so much storage but the design keeps it from feeling heavy and clunky.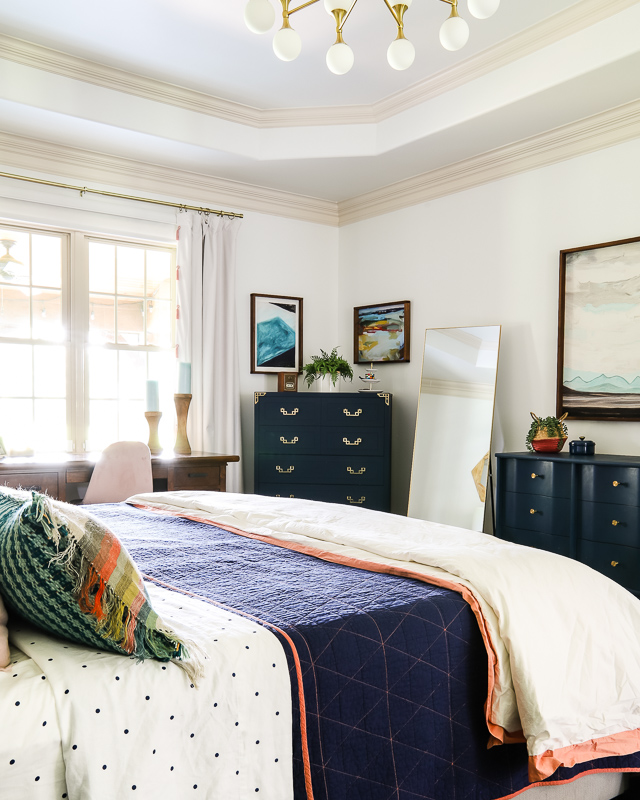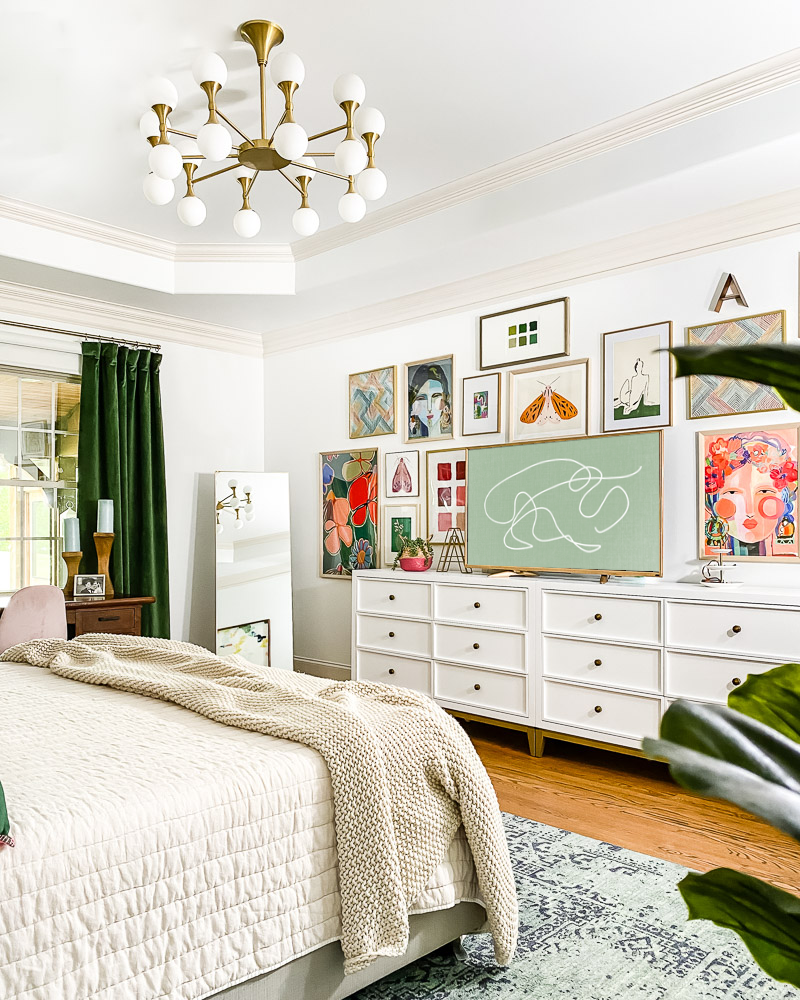 When I was searching for the right thing for my own bedroom, I found TONS of inspiration. Needing a bedroom dresser is pretty unavoidable, we all need a place to put our belongings. The good news is there are so many beautiful dresser designs out there to purchase. I pulled together my favorites and made a list with a wide selection of dressers to share with you. Below I highlighted some of my top picks.
The Best Modern Dressers
Biggest Splurge
This stunning dresser from Anthro makes me swoon. With a textured trellis design and brass accent pieces, it is totally worth the heftier price tag! I would consider this more of an investment piece, but It would a total showstopper in any room.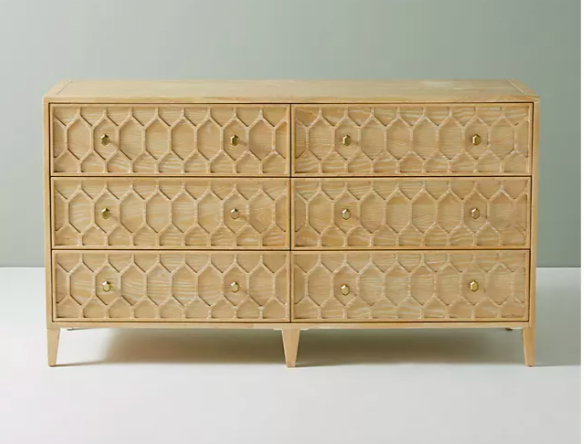 Best Basic Dresser
Looking for clean lines and a rich wood tone with an affordable price tag? This basic solid wood dresser is perfect! There are no knobs or pulls, which gives it a clean flat front. Bonus, it also comes in a darker finish. I love the design–it is really versatile and can be used anywhere in your home. Not to mention at under $400, this is the top of the list for best affordable dressers.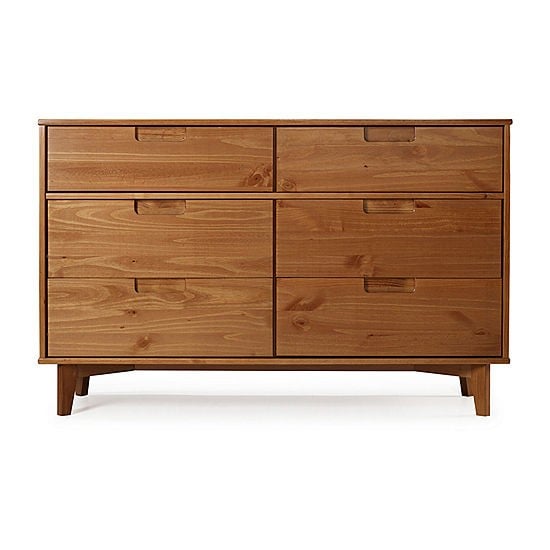 Perfect for Small Spaces
Have a room that needs a small chest of drawers but still want something interesting? This chest is it! It is upholstered all over–it even has fabric drawers–which is perfect for creating a truly soft and calming bedroom. Also for a six-drawer dresser, it doesn't take up a ton of room.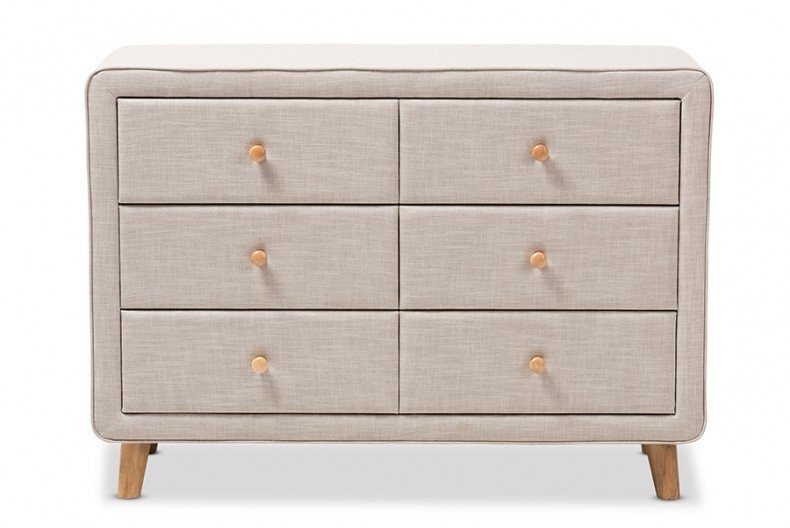 Mid-Century Modern Dresser
This simple dresser isn't huge, but with a walnut finish and awesome cane fronts, it is seriously big on style. Midcentury is one of my favorite styles since I love clean lines and lack of decorative accents. The design speaks for itself and it is one of the best dressers I found!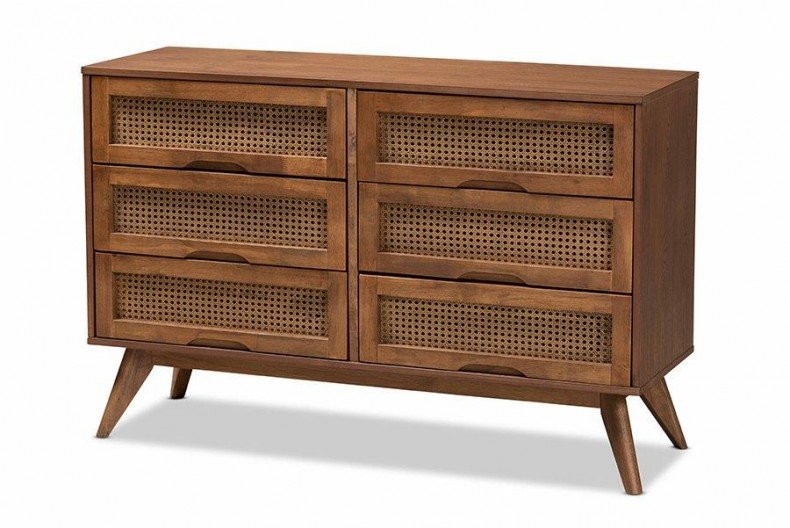 Those are some of my favorites, but there are lots more to shop! Check out all my favorites below and find your perfect new dresser.
CLICK ON ANY IMAGE BELOW FOR FULL PRODUCT DETAILS

Aren't these dressers amazing? Which is the perfect dresser style to complete your room? Don't forget that these furniture items aren't just for bedroom storage! They can be a great addition to your dining room, living room, even a bathroom–really anywhere you need extra storage.
Here are some other posts you may enjoy:
Wondering how I approach transforming rooms and spaces in our home? Check out Designer in a Binder®.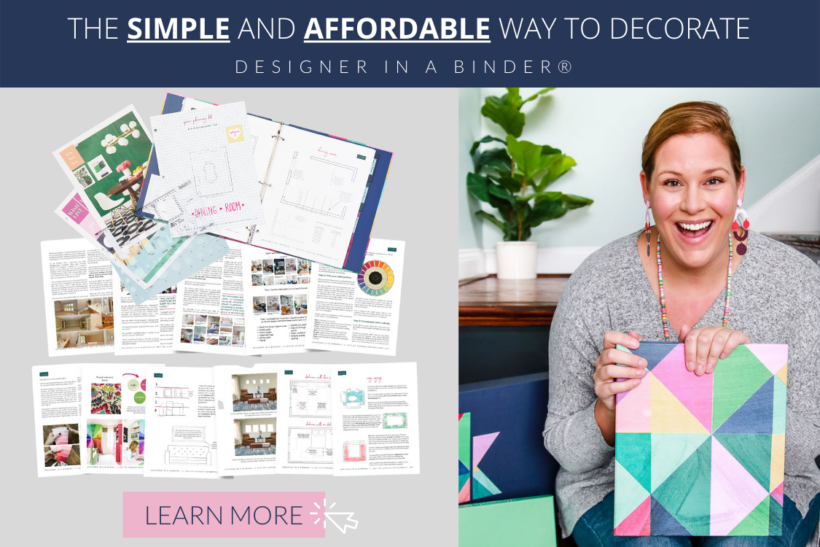 And if you want exclusive content and behind-the-scenes sneak peeks, be sure to subscribe before you head out!