Stylish Bedside Table Ideas
Last Updated on March 25, 2022
Nightstands are on the list of must-have furniture, but that doesn't mean they have to be boring. Get inspired by these stylish bedside table ideas that are functional and beautiful!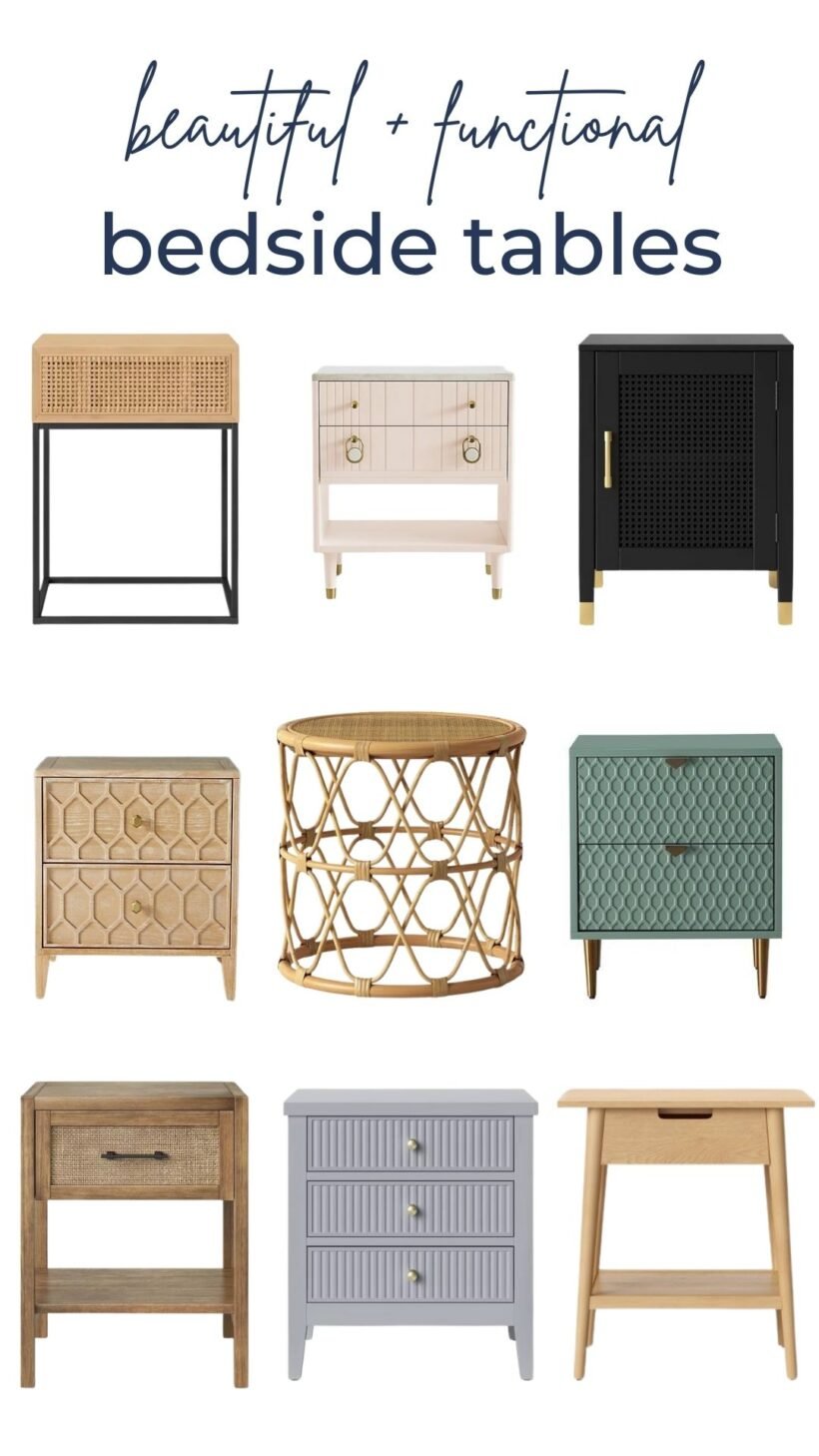 This post contains affiliate links for your convenience. Click here for my full disclosure policy.
Bedside tables are an essential part of bedroom design. In our house (and probably yours) they function as storage for our nighttime essentials, a place to set a lamp for reading, and a spot to set a remote or book! I love the visual interest they create by framing the bed and we really could not live without having them for extra storage.
Each one of our bedrooms has different bedside tables. I love them all! Some we bought and some are family pieces. We have drawers in all of ours since I don't love seeing lots of stuff sitting out.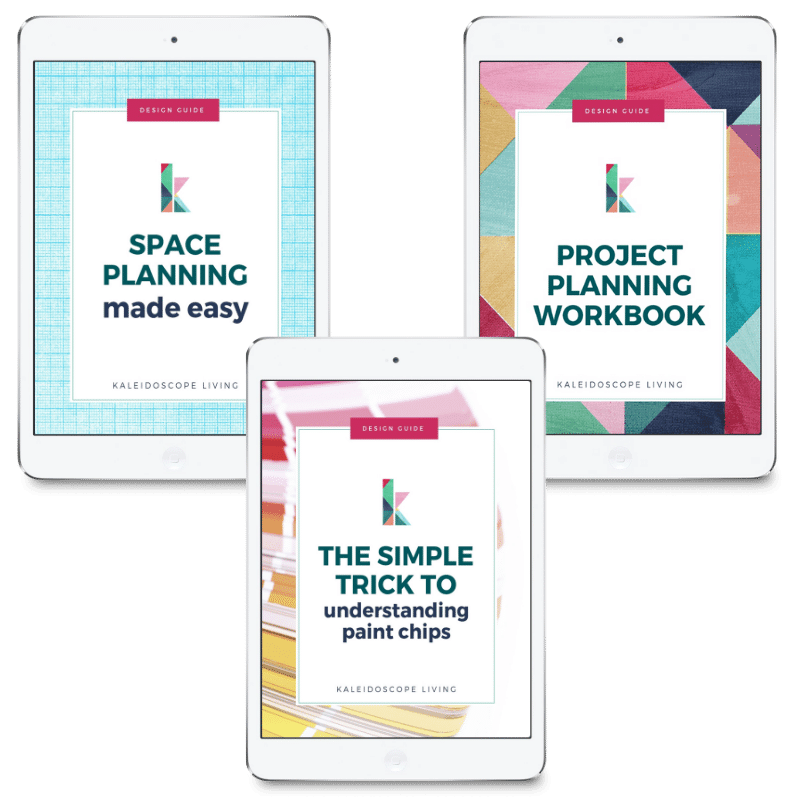 Get my FREE design guides when you subscribe!
In Avery's room, we have a mid-century modern dresser that serves as a nightstand–it has three big drawers that give her all the storage space she needs for non-hanging clothes. On the other side of her bed, she has this sweet mid-century table that I scored on Facebook Marketplace for $15! For her room, we chose a sconce instead of a lamp, which gives her PLENTY of space for the few things that she does leave out.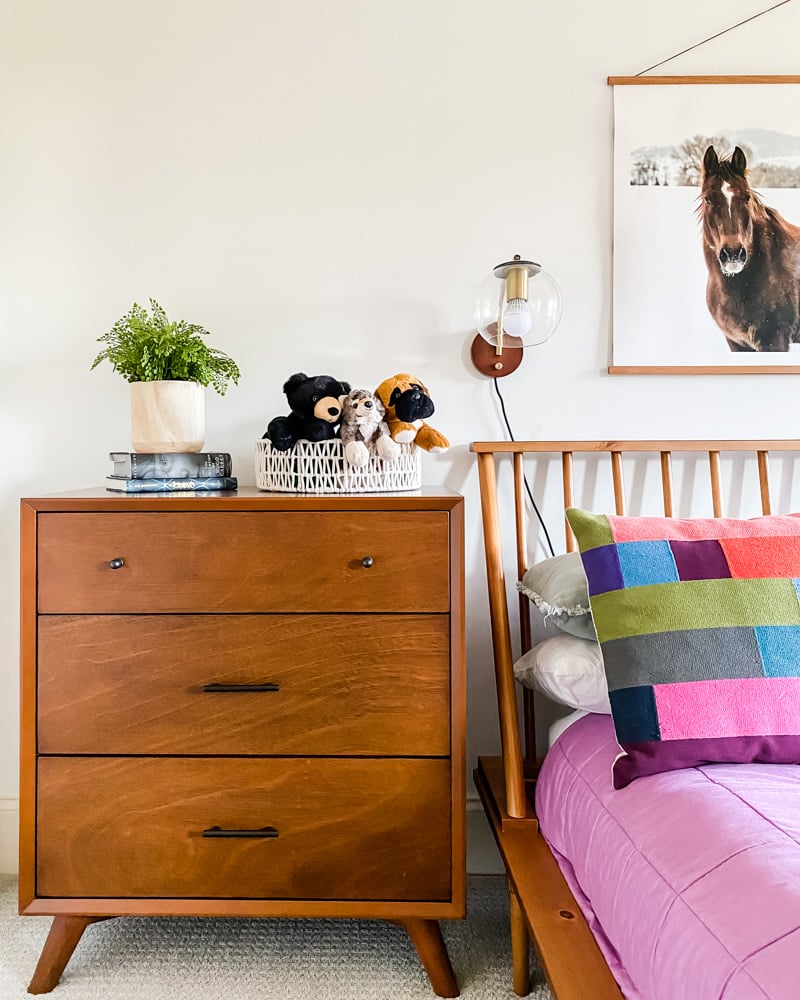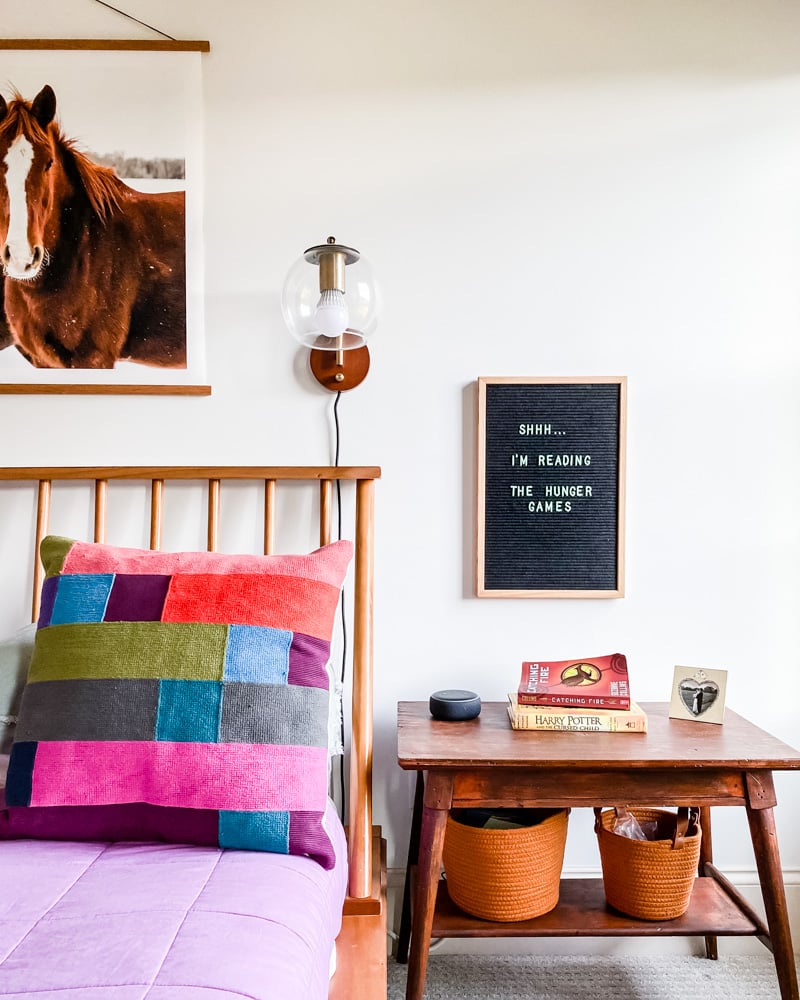 Our primary bedroom has rescued campaign dressers that I have LOVED since the moment I saw them sitting on the side of the road. Up until recently, they were navy, but I gave them a quick DIY makeover and changed them to white. I love the symmetry they create with the matching lamps and mirrors framing my big bold art! If you want something similar to mine, check these two options out: three-drawer campaign dresser and nightstand with storage shelf and drawer.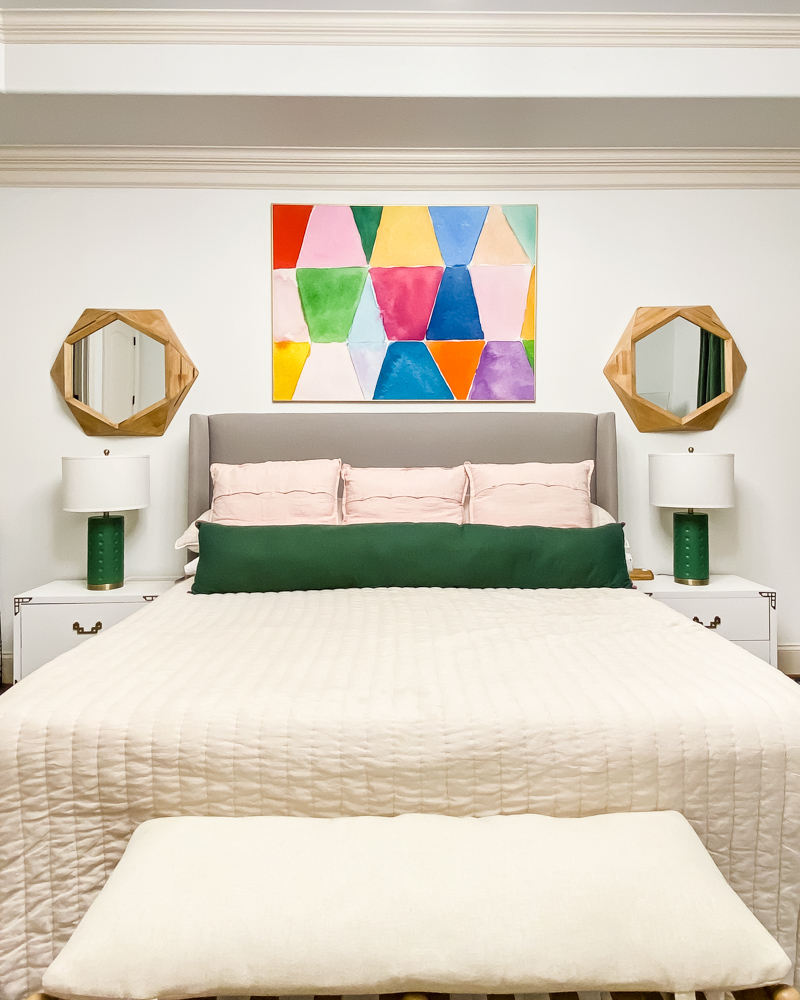 In Attley's room, she has two special vintage pieces that we have had for years. The yellow one is an antique sewing chest from my grandmother. We gave it an update with paint and legs to be a perfect bedside table. On the other side is a unique piece my grandfather made! Don't be afraid to mix and match your bedside tables. And I love repurposing special furniture to make it functional!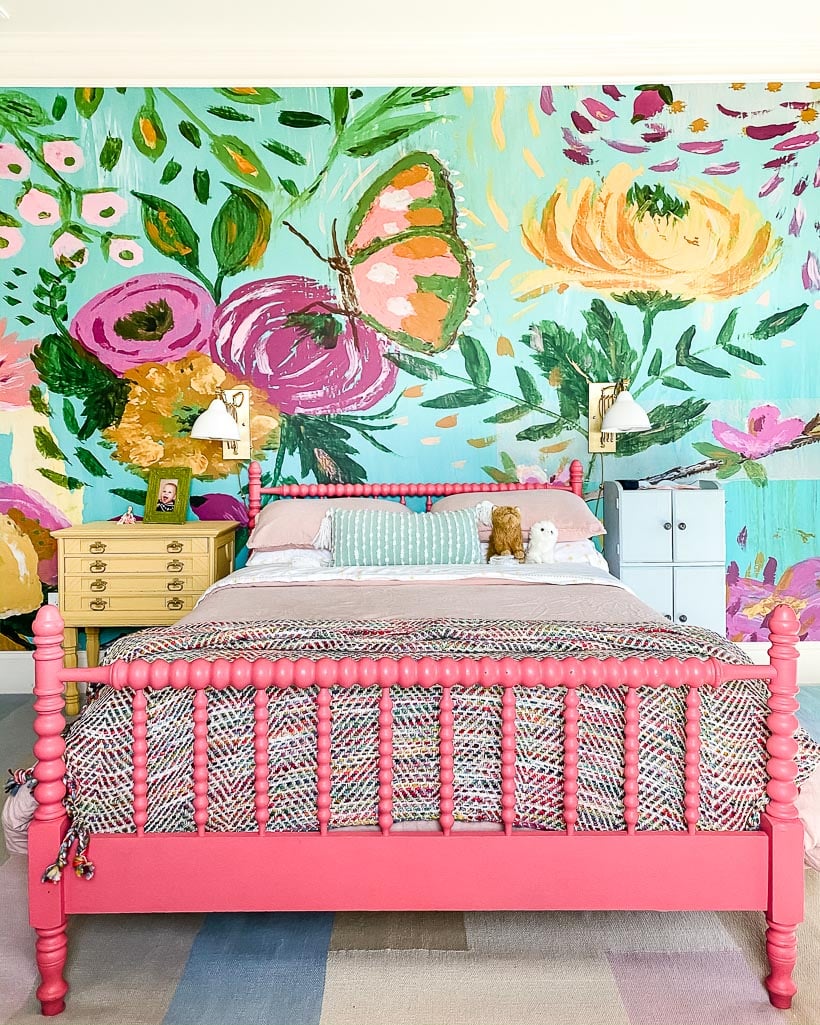 Need bedside table ideas but don't know where to start? Check out my favorite standouts below or skip to the bottom and shop all the amazing nightstands we found!
Stylish

Bedside

Table Ideas
Feminine Style
I love this light pink bedside table. It is a fun and feminine style and I love the gold accents. I also really like the shelf at the bottom instead of wasting that space!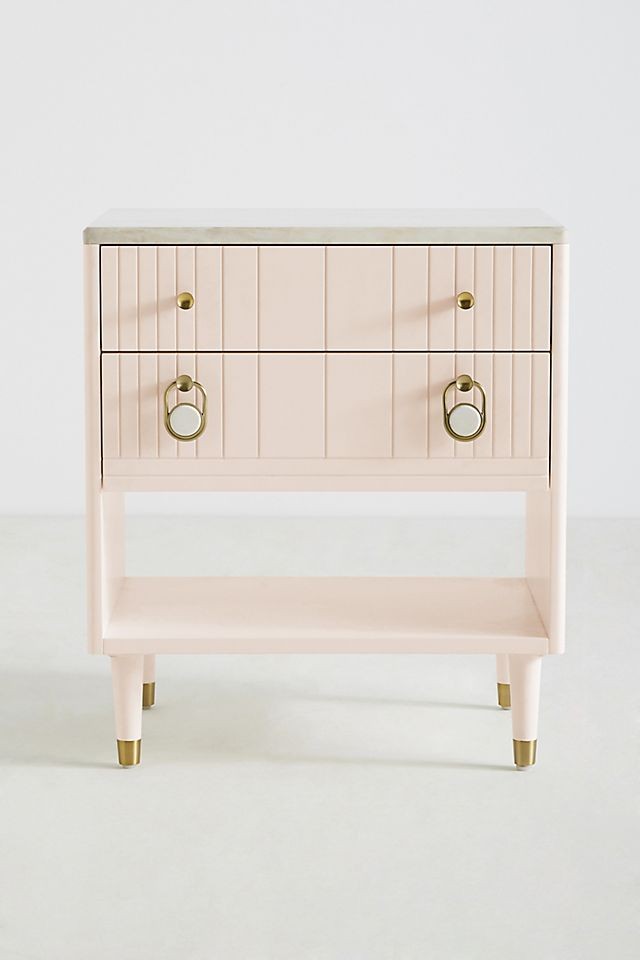 Simple Modern Style
This nightstand has nice clean lines and a simple design. With a drawer for easy storage, this wooden table is easy to incorporate into most rooms.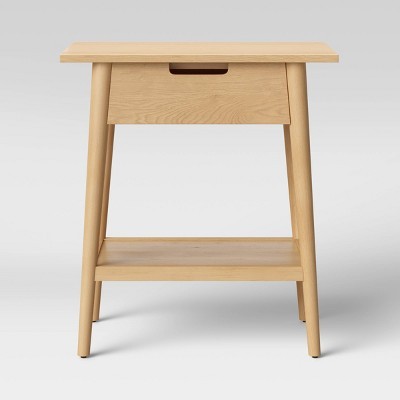 Sophisticated Storage
This gorgeous black nightstand is high on style and low on floor space! I love the door with the caning and the gold accents. This is a small nightstand so you don't lose any living space if you have a smaller bedroom (clever storage solutions for small spaces are a must).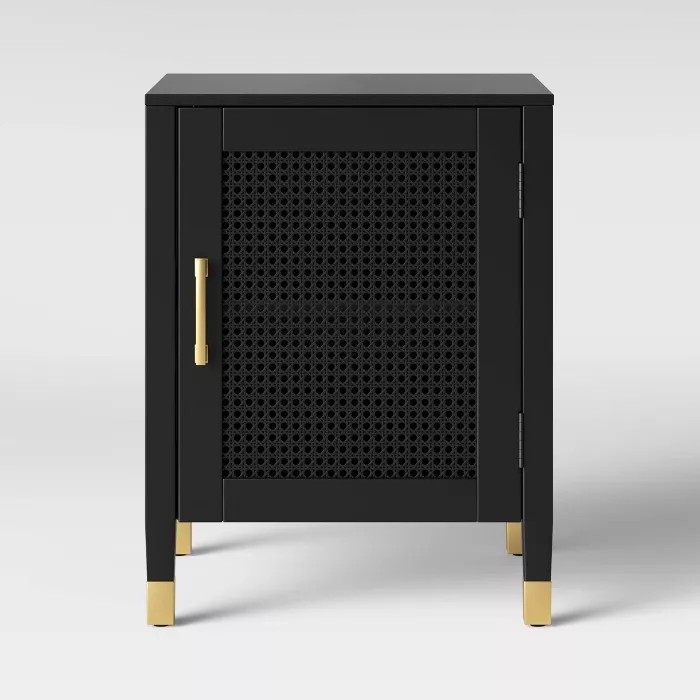 Splurge-Worthy Style
This unique bedside table has a very cool modern vibe. I love the texture of the caning on the sides and the curved oval shape. It is simple and really different all at the same time–totally worth the higher price tag! These would be stunning on either side of a bed styled with a cool lamp and some simple decor.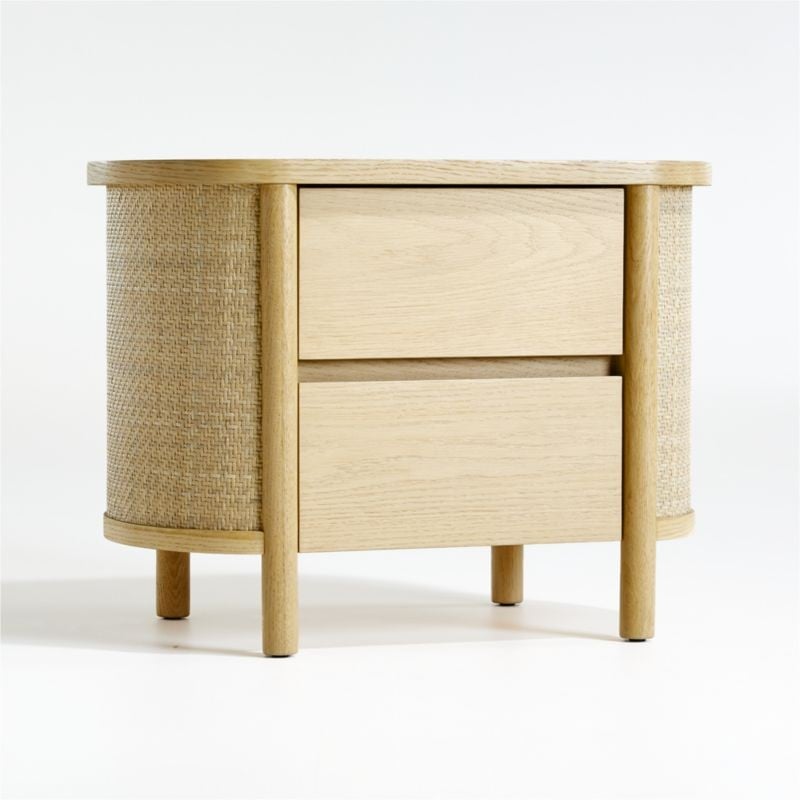 CLICK ON ANY IMAGE BELOW FOR FULL PRODUCT DETAILS

Toss out your milk crates and upgrade your bedroom! Just because they are a necessity, nightstands don't have to be boring. These come in a variety of different colors and styles. There is something perfect here no matter your bedroom decor!
Here are some other posts you may enjoy:
Wondering how I approach transforming rooms and spaces in our home? Check out Designer in a Binder®.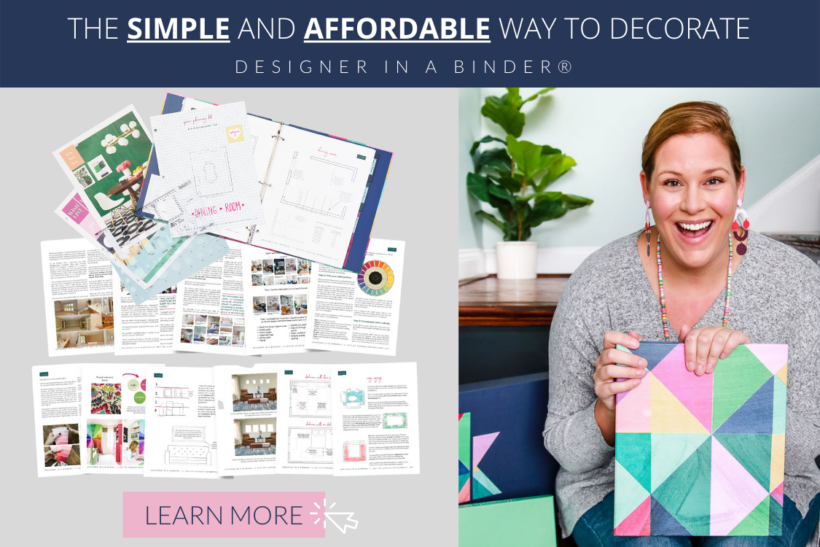 And if you want exclusive content and behind-the-scenes sneak peeks, be sure to subscribe before you head out!