How To Refinish Butcher Block Countertops
Last Updated on August 10, 2021
Restore butcher block countertops to their original glory! This DIY to refinish butcher block counters is incredibly fast and budget-friendly.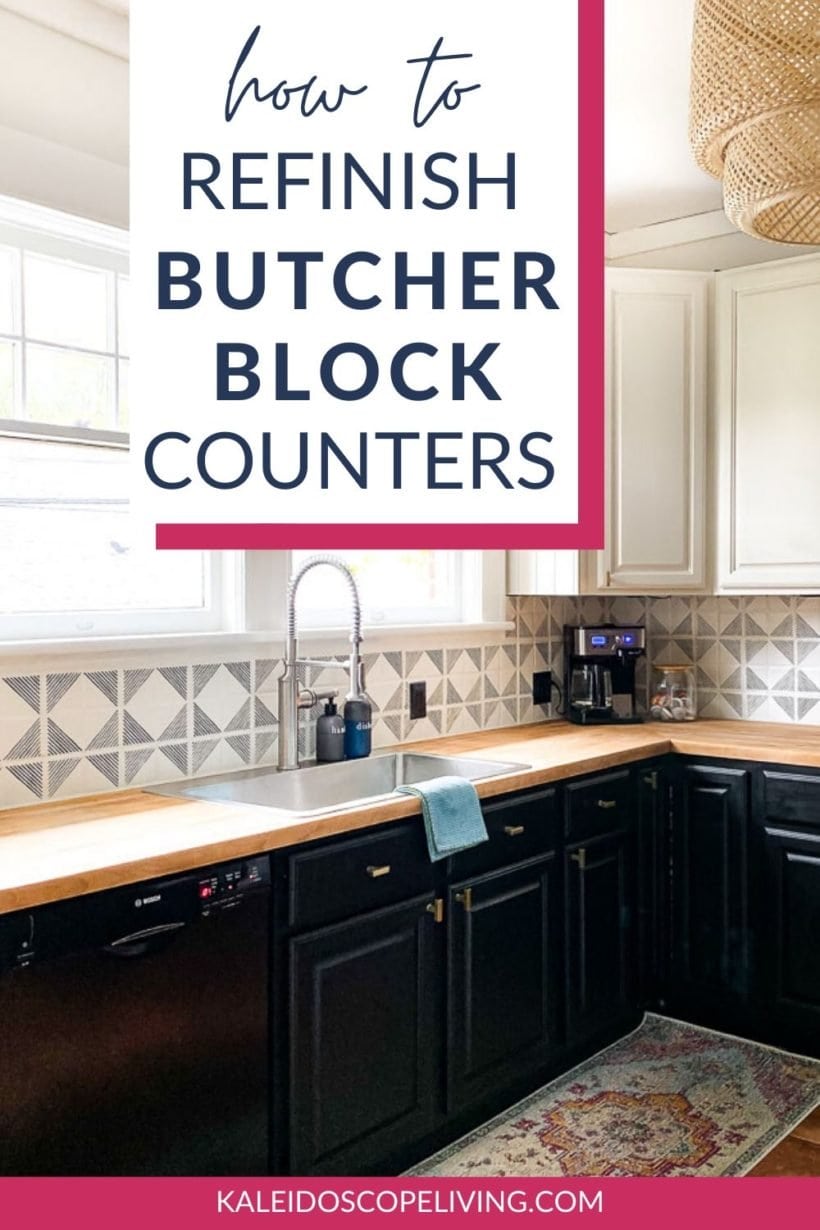 Hello from what feels like Day 927 of quarantine! Hope y'all are hanging in there. We are managing just fine. But there is no doubt that one of the only reasons I am staying sane is that I am still able to tackle projects around our house. Otherwise, I would seriously be crawling out of my skin!
For those of you with butcher block countertops, this project is quick, easy and would be PERFECT to tackle when you start feeling stir crazy. This is one of the many projects we did in Thea's $997 kitchen makeover and let me tell you, it made a big impact for less than $30. I was shocked at how simple it was to refinish butcher block to make it look brand new.
This is what Thea's countertops looked like before we got started (you can check out the before of her whole kitchen here). She really hated them and I think she would have ripped them out and replaced them if it had been in the budget (ditto for the tile backsplash, but we transformed it with paint instead)!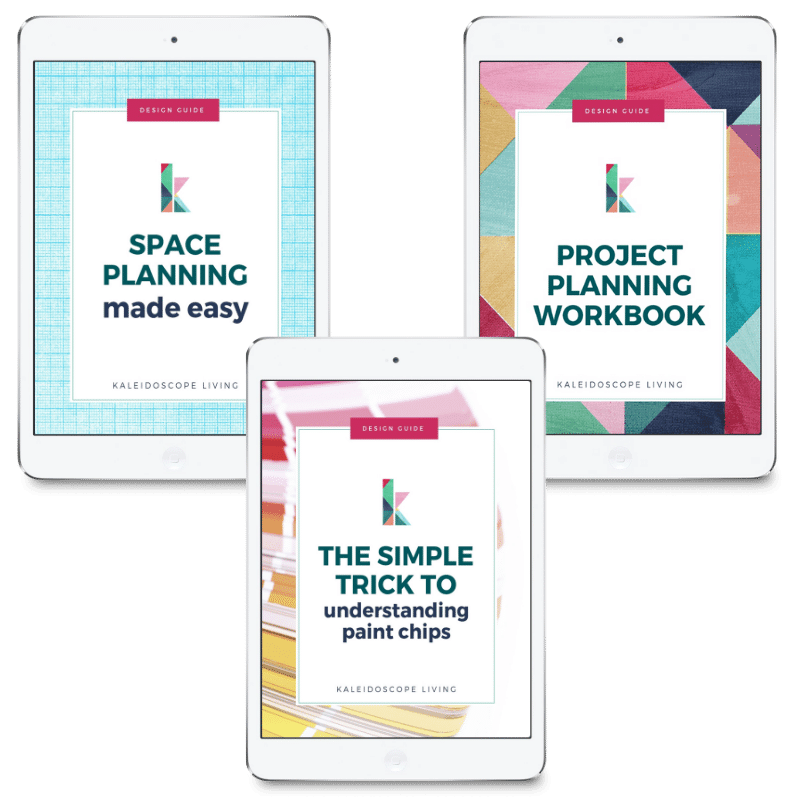 Get my FREE design guides when you subscribe!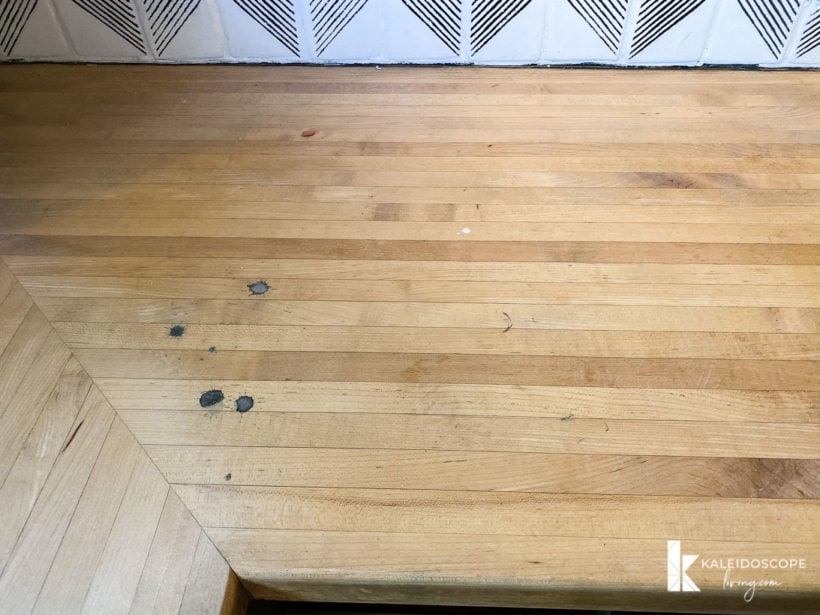 Fortunately, I assured her we could make them beautiful again and I was right! Check out what they look like now. Read on to learn exactly how to restore butcher block countertops in about 30 minutes for $30.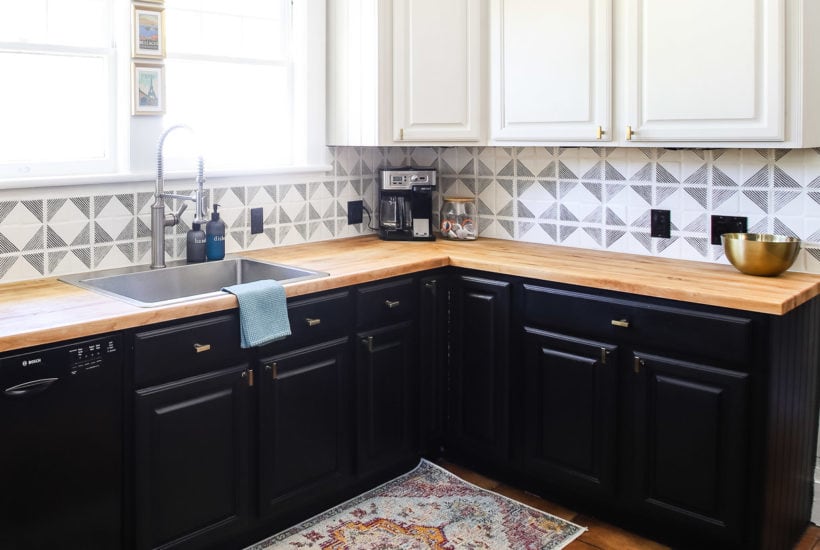 How to Restore Butcher Block Countertops
This post contains affiliate links for your convenience. Click here for my full disclosure policy.
Materials needed:
Electric sander (this is our favorite one that we use most often)
Sandpaper
Foam paintbrush
Old t-shirt or rags
Steps:
1) Clear your countertops off and tape off your backsplash to protect it if you are worried about accidentally hitting it with your sander. We had just completed painting her backsplash, so we were very careful, but it was not super hard to avoid the fresh paint!
2) Now you are ready to start sanding! I'd recommend using 60 grit sandpaper to remove any stains, burn marks or knife gouges as best you can. Just be careful not to sand so much that you create a dip in the counter. Then sand the entire countertop with 100 grit sandpaper. Lastly, sand the entire countertop with 150 grit sandpaper to get it nice and smooth. It took us less than 15 minutes to sand. We like to have a helper hold the shop vac and suck up as much sawdust as possible while the other person sands!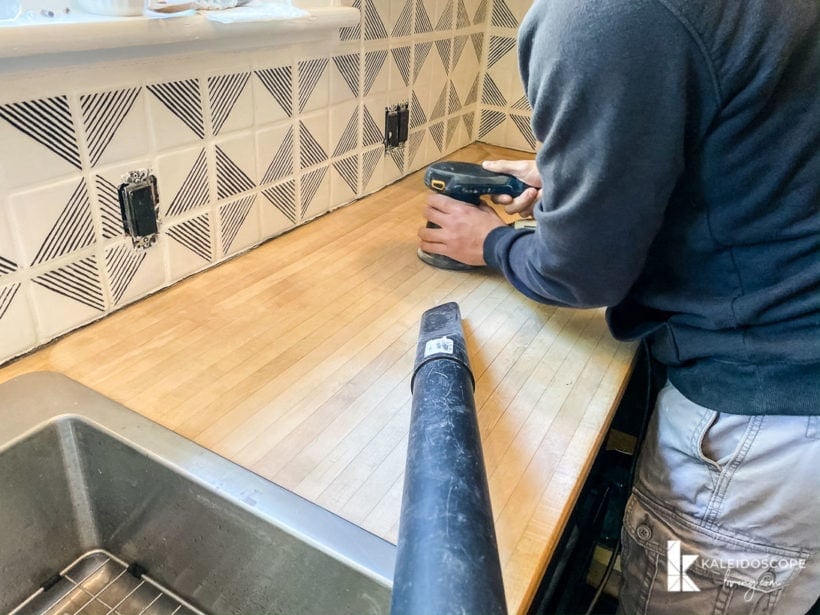 3) Use an old t-shirt or tack cloth to remove all the dust from the counter surface. You can see in the photo below what a difference the sanding made. The sanded surface is on the left.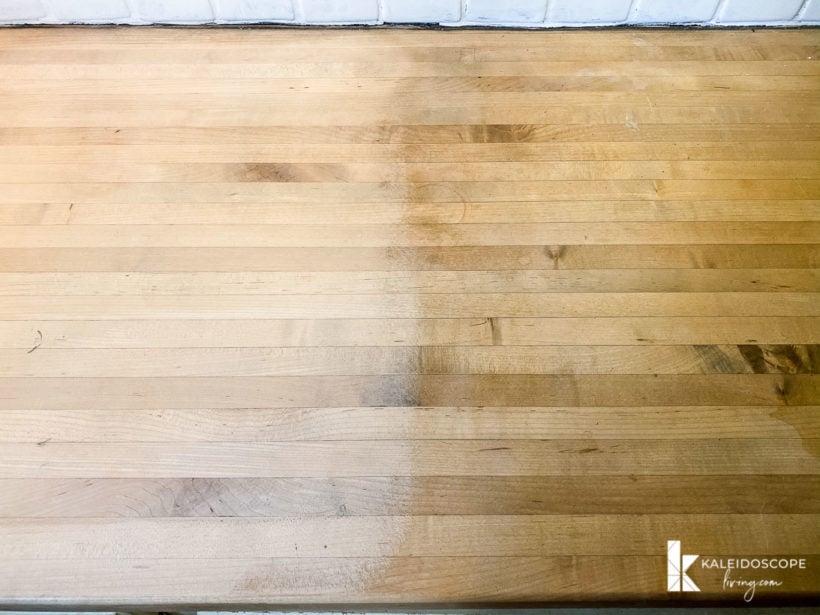 4) Now you are ready to enhance the color of your butcher block counters AND protect them with the Hemp Oil. I simply poured some of the hemp oil into a plastic cup and used a foam brush to apply it to the counters, brushing in the same direction as the wood grain. After letting it soak in for about an hour, I wiped off the excess with some old rags. Then I repeated the exact same process a second time. It's FAST to brush it on and wipe it off. Took less than 15 minutes (excluding drying time, of course).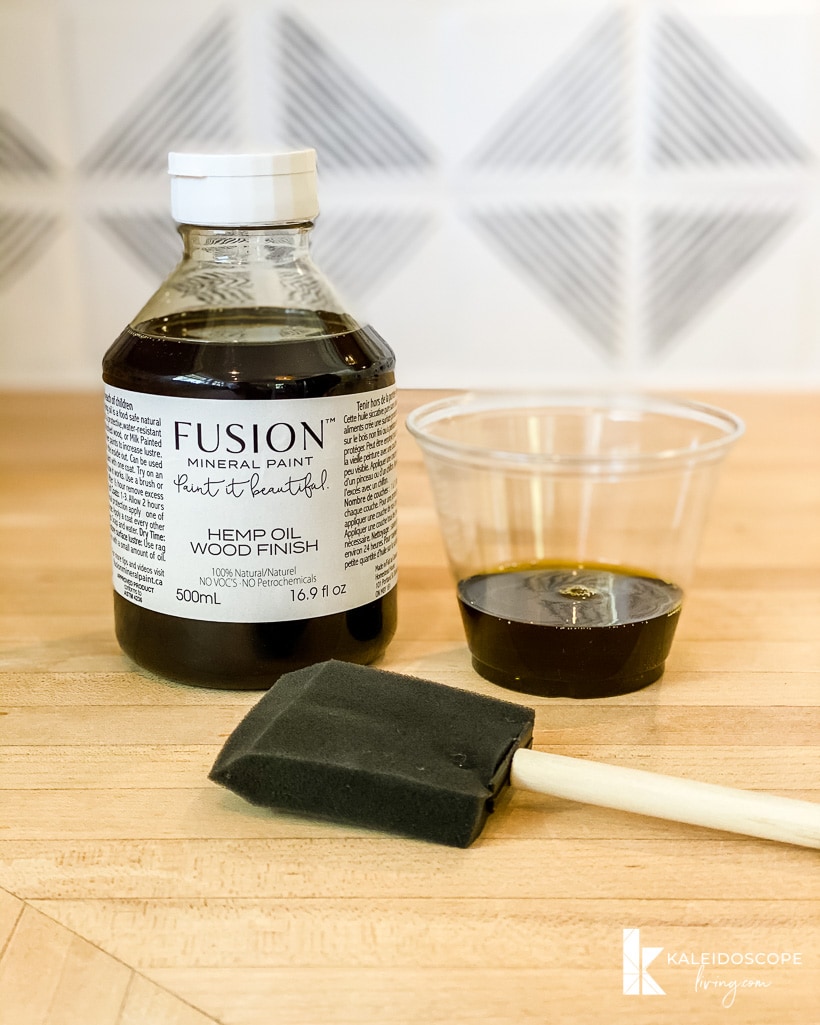 Why Hemp Oil?
If you are wondering why we used Hemp Oil, this is why… We first applied some Tung Oil, which is used a lot for butcher block counters. And it really did NOTHING to enhance the look of Thea's counters, which was disappointing since my goal was to make Thea love her countertops. 
We just used Hemp Oil to seal and protect her freshly painted kitchen cabinets (check out the super-fast method we used here–no packing or priming so it took us only 2 days). And since it's completely non-toxic and food-safe, I figured we should try it on her counters. BOOM. It was perfect. It penetrates to protect from the inside out. This oil does not leave a surface film that will chip or scratch. It is literally that simple to refinish butcher block countertops.
So for less than $30 (we used less than ⅕ of the bottle of Hemp Oil and very little sandpaper) and in less than 30 minutes of hands-on time, Thea has gorgeous "new" countertops that she loves!
Take a look at some more of the after shots.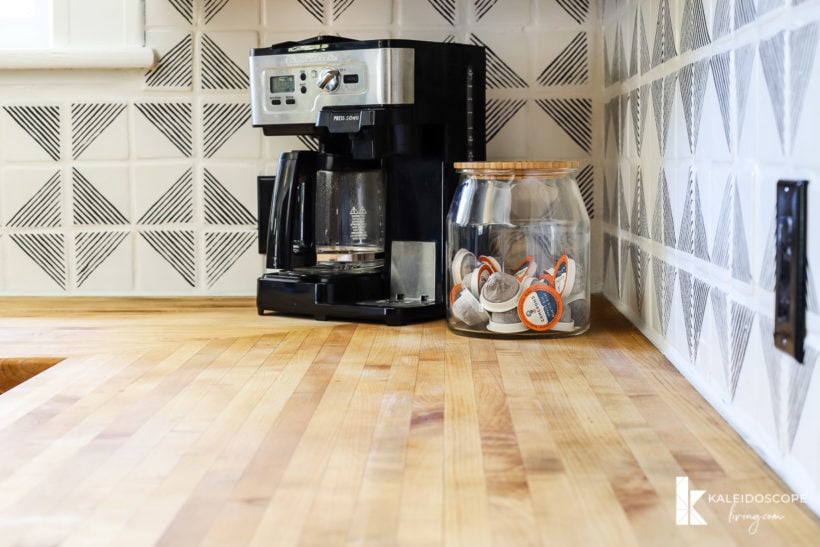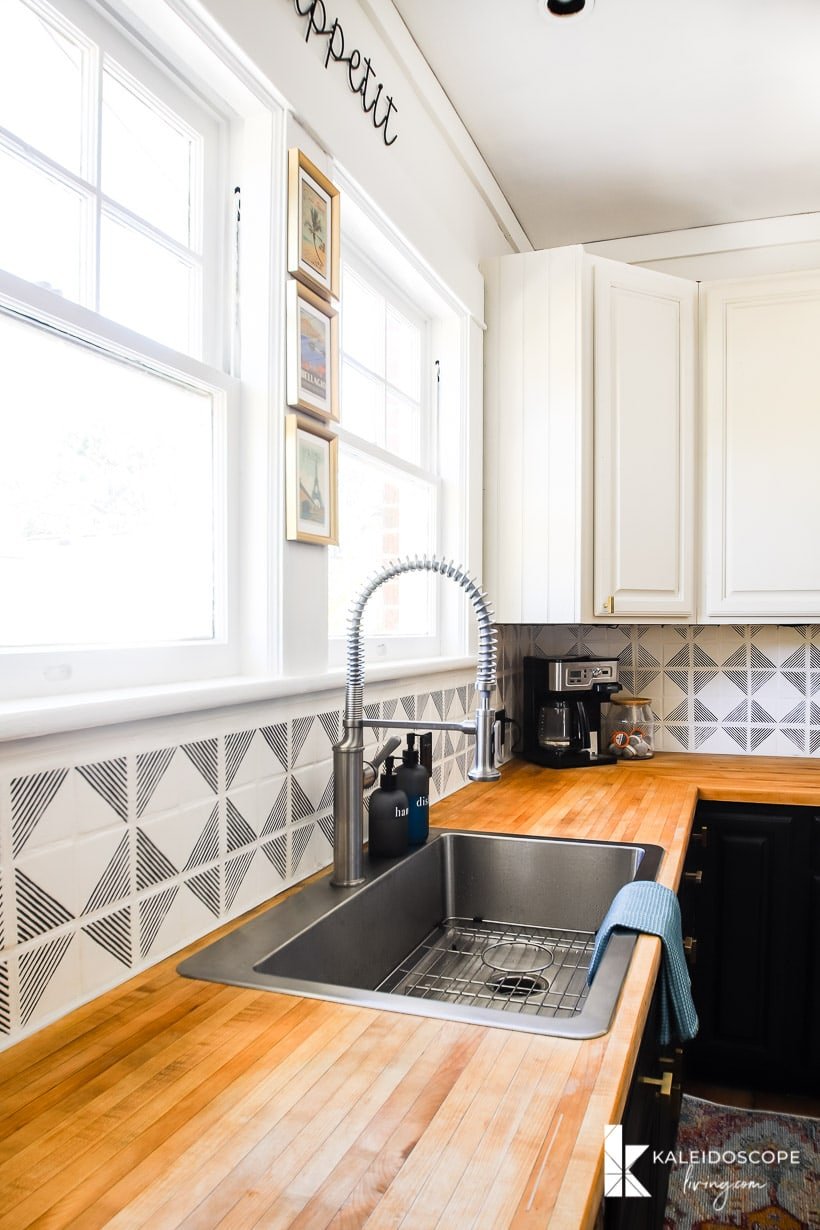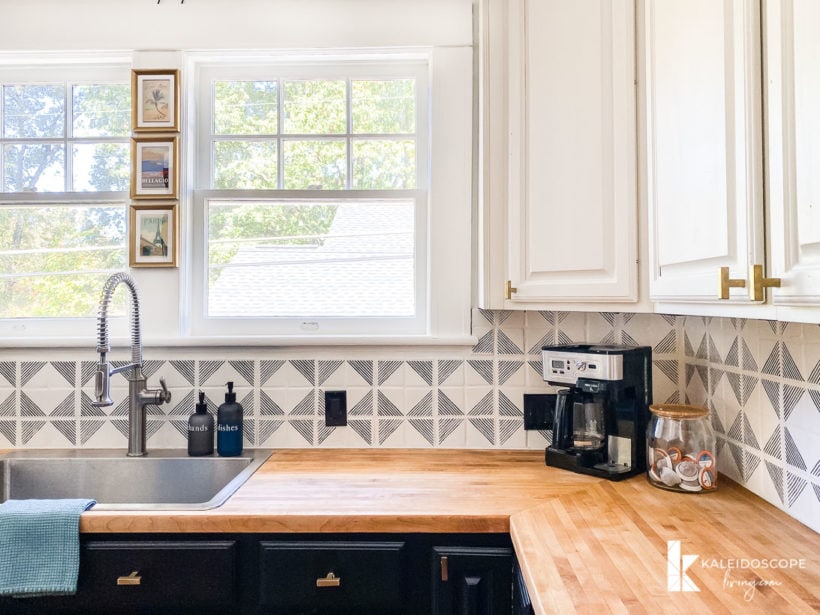 That's it for now. If you restore your butcher block counters using this tutorial, I'd love for you to share photos and tag me on Instagram @tasha.kaleidoscope.
Stay home and stay healthy! And before you head out, why not become a VIP and get all of our free goodies inside of our subscriber hub! Just click the image below to get started.
Wondering how I approach transforming rooms and spaces in our home? Check out Designer in a Binder®.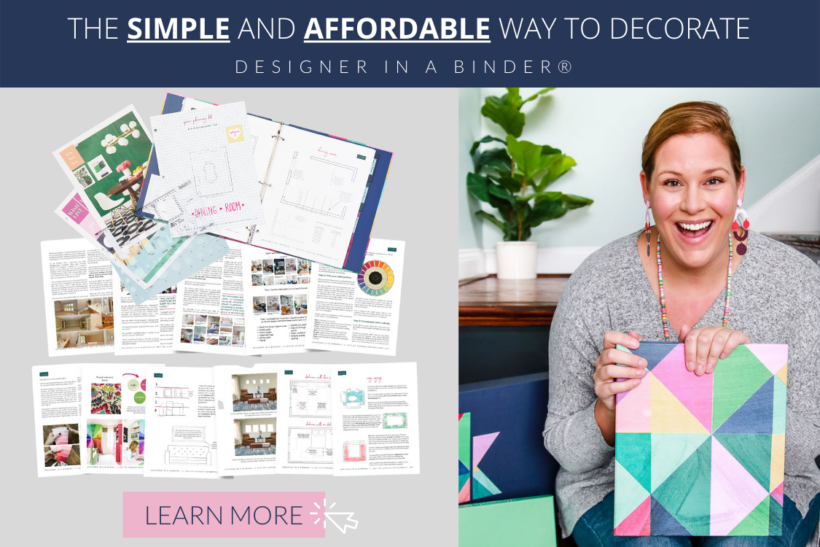 And if you want exclusive content and behind-the-scenes sneak peeks, be sure to subscribe before you head out!


[mv_create key="1″ type="list" title="Most Popular Projects" thumbnail="https://designertrapped.com/wp-content/uploads/2016/11/diy-home-decor-projects-diy-blog-200-1.jpg" layout="circles"]