Budget-Friendly Master Bedroom Makeover Inspiration
Last Updated on March 2, 2022
Hey friends! I've started focusing on our master bedroom and found some amazing DIY master bedroom makeover inspiration that has totally inspired me to create a stunning master bedroom someday. We haven't done much in our master bedroom yet. We have painted the walls a serene blue color, installed beautiful new laminate floors and made simple curtains from flat sheets, but that's it. This is is how our master bedroom looks one one side.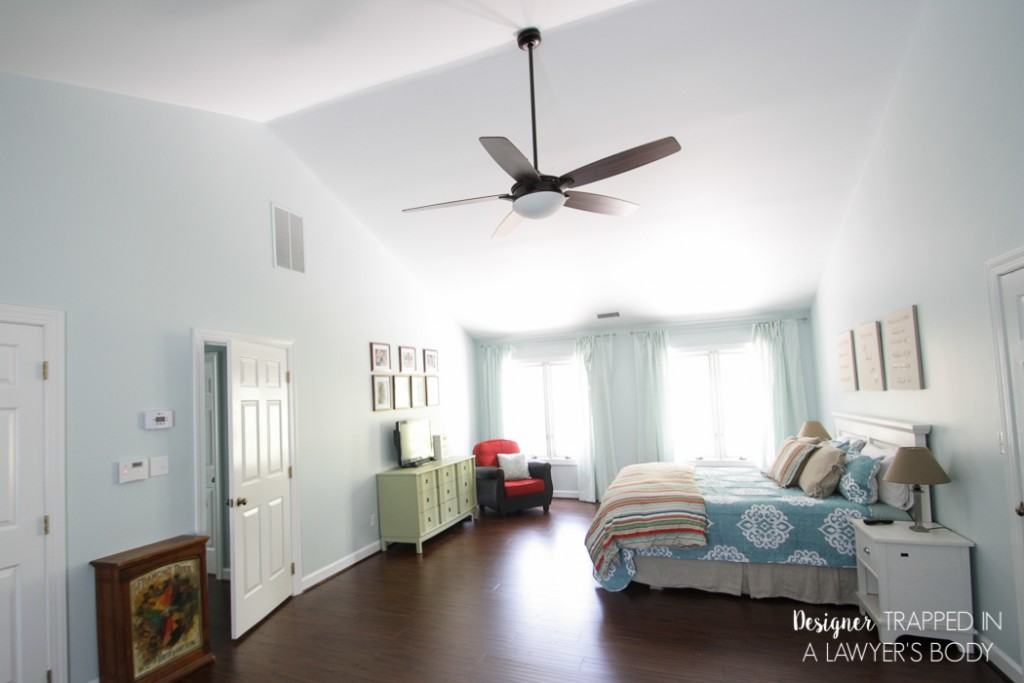 The other side does not look so great hence, it's not pictured–sorry! It houses my treadmill and the furniture from our old screened-in porch because we don't currently have anywhere else to put it. Eventually we will upgrade the furniture (we built our bed and bedside tables 13 years ago) and may even add an electric fireplace and some built-ins.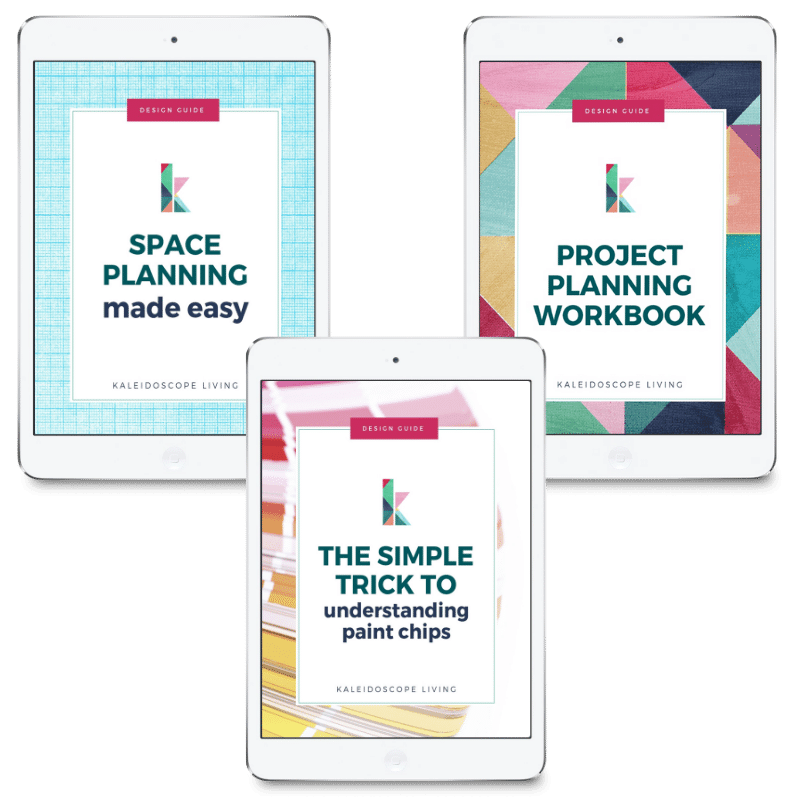 Get my FREE design guides when you subscribe!
I know I want it to become a more restful space, with lovely colors and patterns and a beautifully upholstered bed. I love looking all over blogland for inspiration and decided I just have to share these awesome master bedroom makeovers with you today. They all have a few things in common–they are organized and clutter-free, they have soothing and lovely color palettes and they all look upscale but didn't break the bank to create!
A colorful retreat with an amazing DIY headboard– This master bedroom makeover by Brooke at All Things Thrifty is hands down one of my favorite makeovers ever. Y'all, she MADE that headboard and the navy and coral color palette makes my heart happy. Check out the full details here.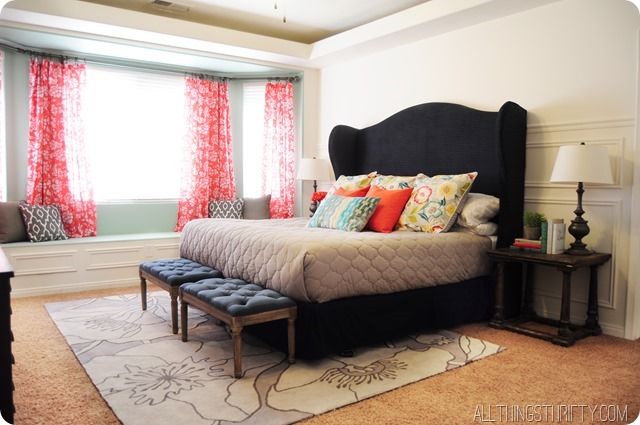 A nautical master bedroom- Lauren over at The Thinking Closet NAILED her master bedroom makeover. It's the most tastefully executed nautical theme I have ever seen. The room is full of amazing DIY projects, including that headboard made from reclaimed wood. Check out all the details here.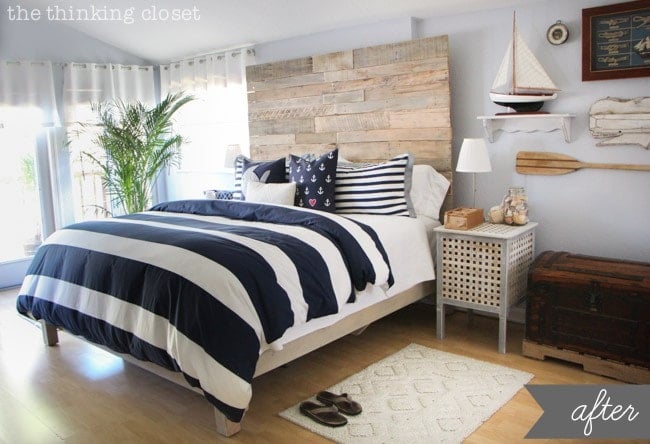 $500 master bedroom makeover– Y'all, this gorgeous master bedroom makeover by Thrifty and Chic was accomplished for around $500 and includes that stunning board and batten DIY wall treatment. This is proof that you don't have to spend a fortune to have a beautiful master bedroom. Check out all the details here.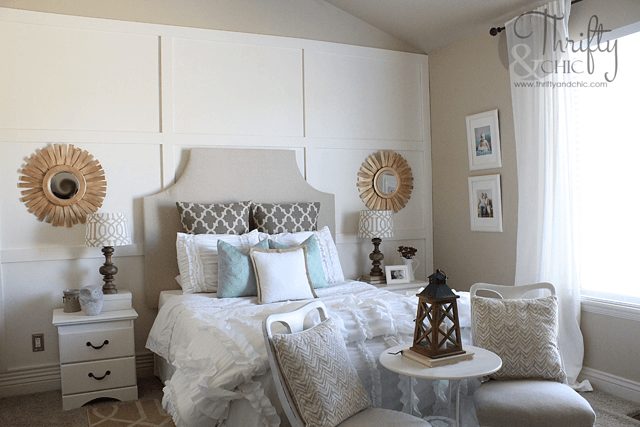 Soothing and serene master bedroom makeover– How yummy is this master bedroom makeover by my friend Emily over at Table + Hearth?! It strikes a beautiful balance of texture, pattern and soft colors. I want to crawl through the screen and take a nap in this room. Check out all the details here.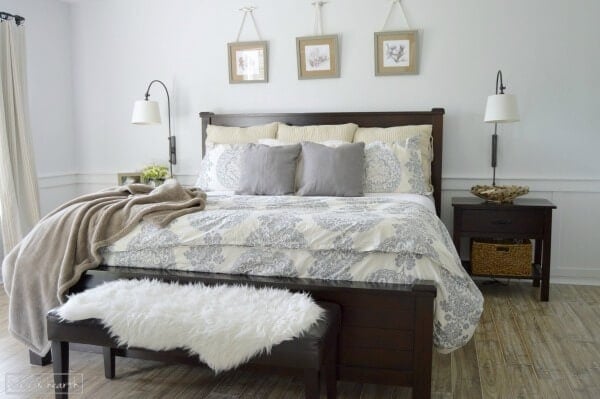 A Craigslist bedroom oasis– When you look at this STUNNING master bedroom makeover from Simple Details you would never guess that many of the pieces were purchased used on Craigslist and that the headboard is from Walmart, would you?! Just more proof that you can get a gorgeous high-end look on a budget. Check out all the details here.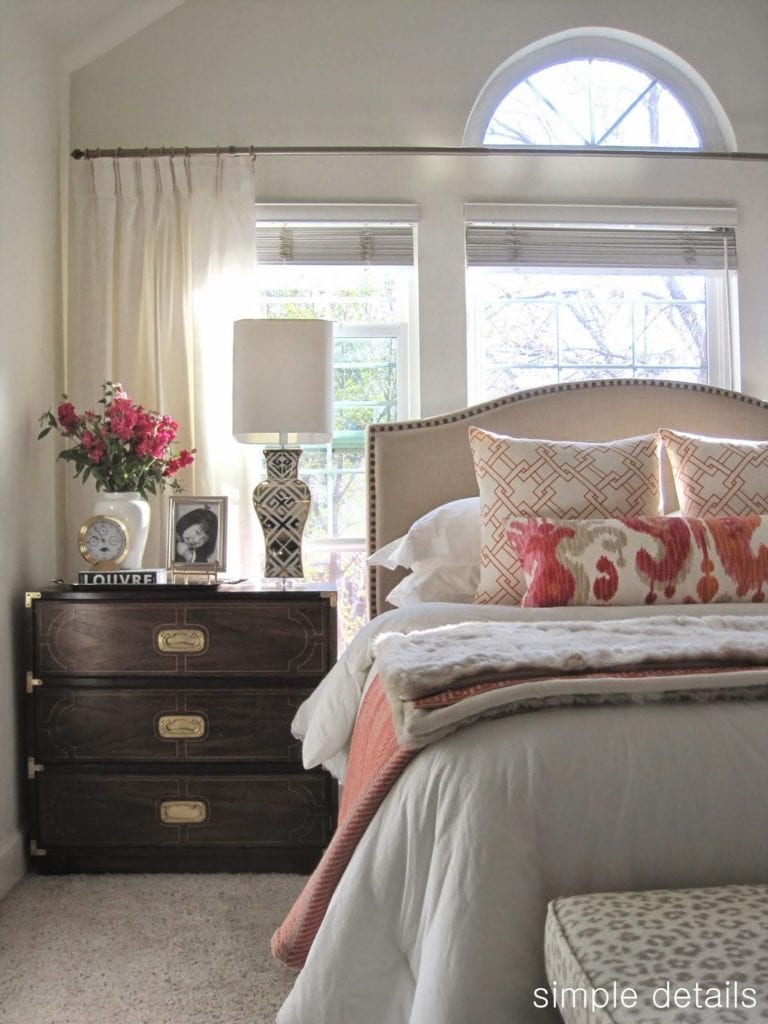 A master bedroom set off with a beautiful plank wall- Have you ever decorated a room over and over again until you finally get it just right? Beth at Home Stories A to Z has redecorated her bedroom several times and nailed it with this bedroom makeover. The plank wall is such a gorgeous backdrop and I love all the textures in the room. And the color palette is so serene. Love it! Check out all the details here.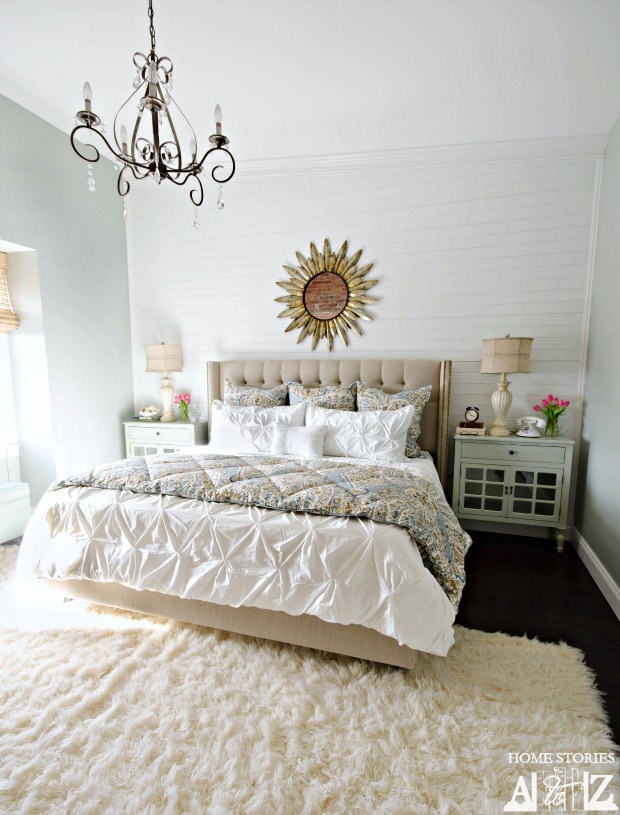 A beautiful and resourceful master bedroom– This master bedroom makeover by Caitlin at The Picket Fence Projects is bright, crisp and serene. And I love that she found some of the items in the room at a garage sale and Overstock.com. The room also includes several DIY projects. The end result is amazing. Check out all the details here.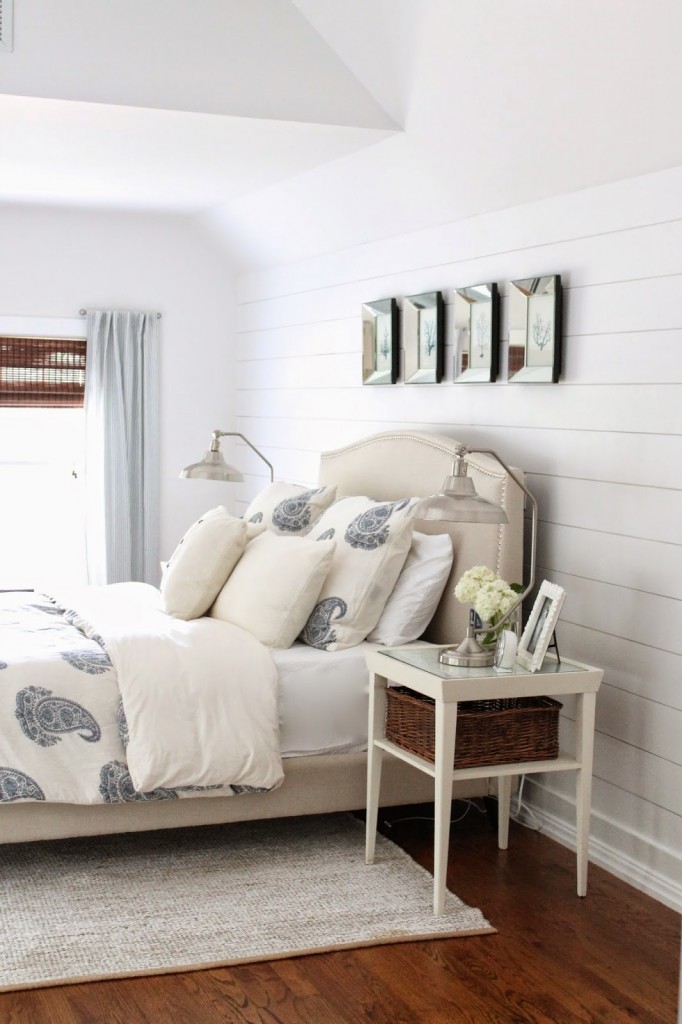 A classy, modern master bedroom– Y'all! There is a reason that Ursula at Homemade by Carmona is one of my favorite bloggers! Her style is impeccable and she always achieves a high end look on a budget. Just take a look at her master bedroom makeover. Can you believe that tufted headboard is a DIY project? Amazing, right?! Check out all the details of her stunning master bedroom here.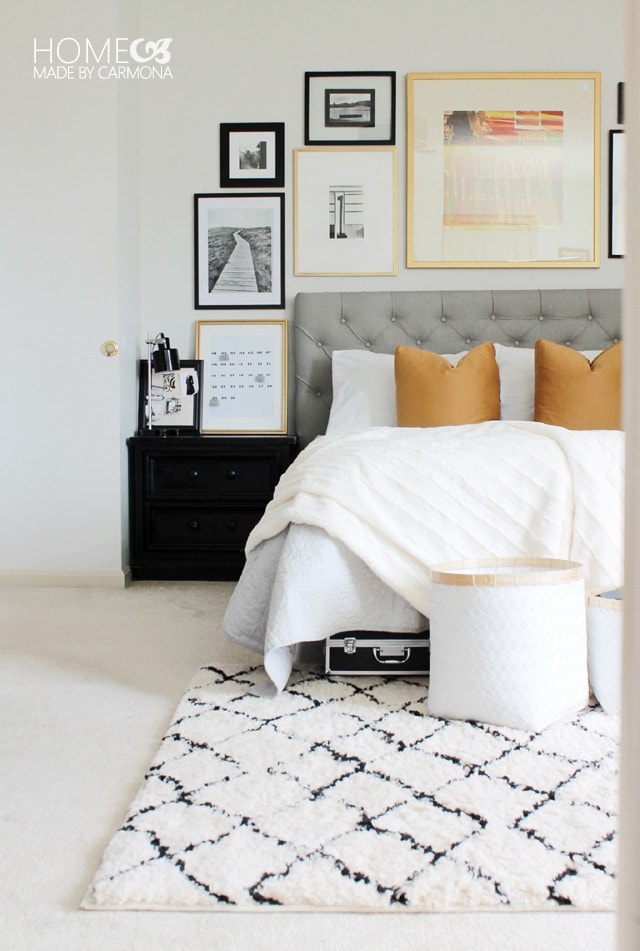 Farmhouse style master bedroom– The farmhouse style is so popular right now and I don't think it's a trend that will go anywhere soon because it's just so darn pretty and cozy! What's not to love?! This farmhouse style master bedroom makeover by Kristi at Making it in the Mountains is a fabulous example of just how clean, crisp and serene this style can be. Isn't it beautiful? Check out all the details here.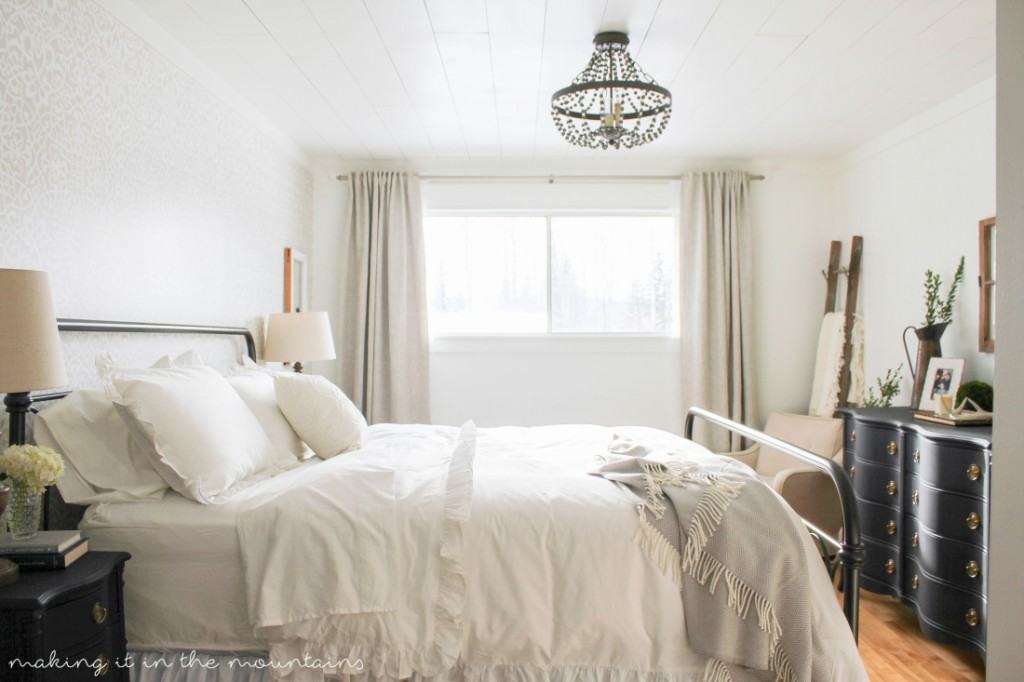 A colorful but calm master bedroom– Last, but certainly not least, is one of my favorite master bedrooms I have ever seen by the very talented Sarah M. Dorsey Designs. Nearly her entire bedroom was completed with DIY projects, but you would never know it. It looks so decadent and upscale! I love the soothing color palette with pops of bright coral. And the texture of the grass cloth with nailhead detail is genius. Click here for all the details.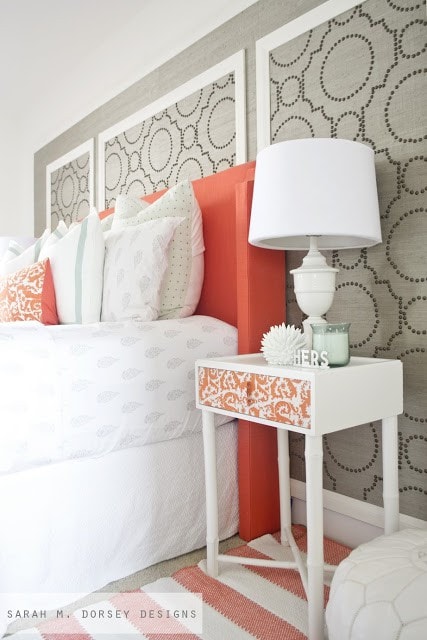 Aren't those master bedroom makeovers INSPIRING?! Ooooh, I cannot wait until we are able to turn our attention to our master bedroom! Which one of these rooms is your favorite?
And if you loved this post, be sure to pin it so that you can refer back to it later!

[go_portfolio id="affordable_decor"]