The Absolute Best Hostess Gifts
Don't show up to holiday gatherings empty-handed! These are the best hostess gifts to bring to your next party.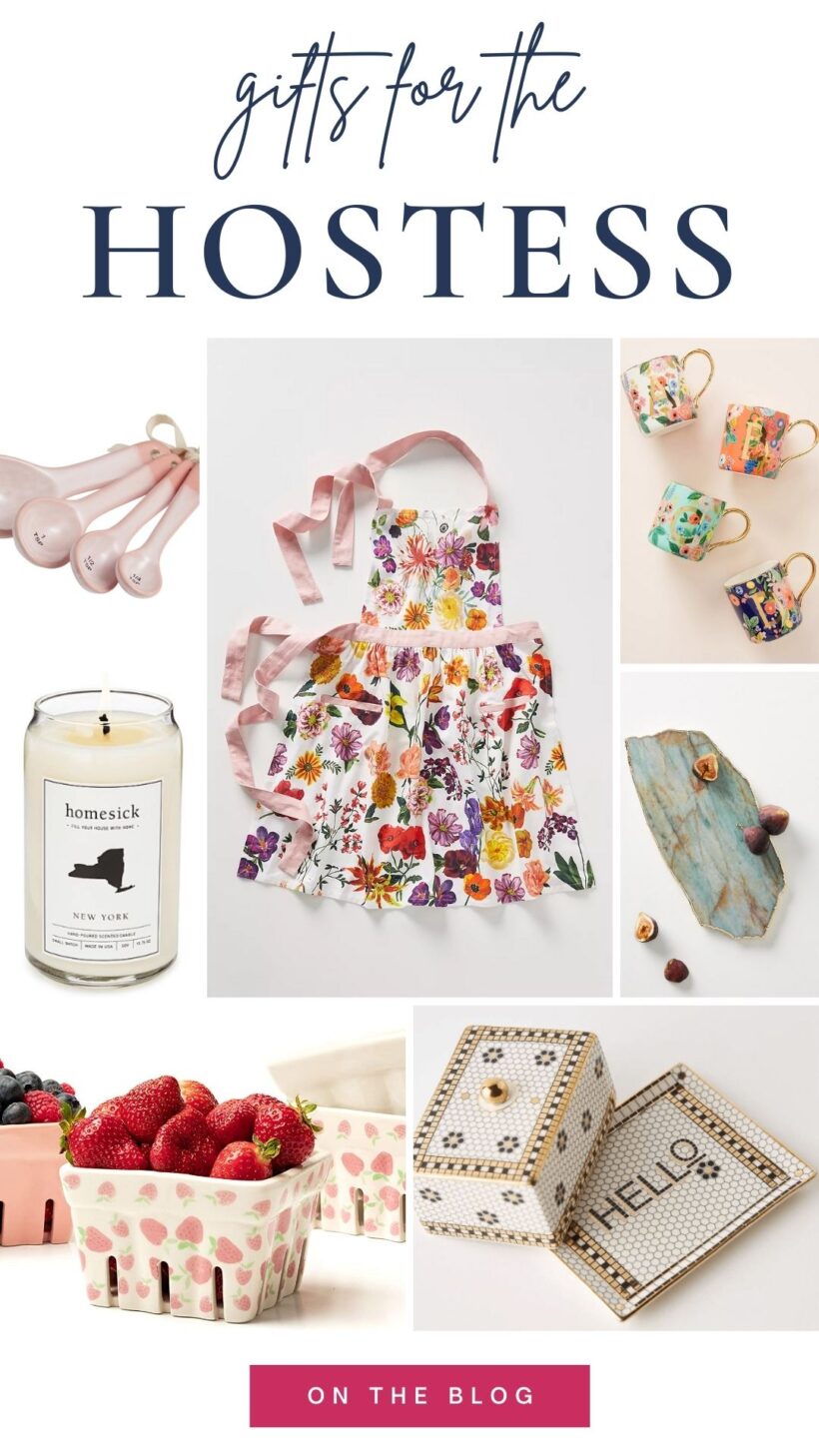 Raise your hand if you take a bottle of wine to the hostess every time you go to a holiday party or meal. Now raise your hand if you want to be better and do something more special? I know what you are thinking, "everyone loves the wine." Yes, yes they usually do. BUT, everyone else will bring it, which frees you up to bring something unique and different! I know this is a stressful time of year and you already have a lot to think about. But I got you! I have put together a list of the best hostess gifts out there. I LOVE all of these things and many I have gifted. (And some I secretly hope my Thanksgiving guests bring me, LOL!) You are going to love this list–it has something for every type of hostess.
This post contains some affiliate links for your convenience. Click here to read my full disclosure policy.
Unique and Special Hostess Gifts
House to Home: A Journal for Homeowners– If your hosts have recently moved or will be moving soon, this is the BEST gift idea! It's like a baby book for your home. It will allow your hosts to keep track of everything from holidays to life events to renovations and decorating projects. After all, those are the things that transform a house into a home.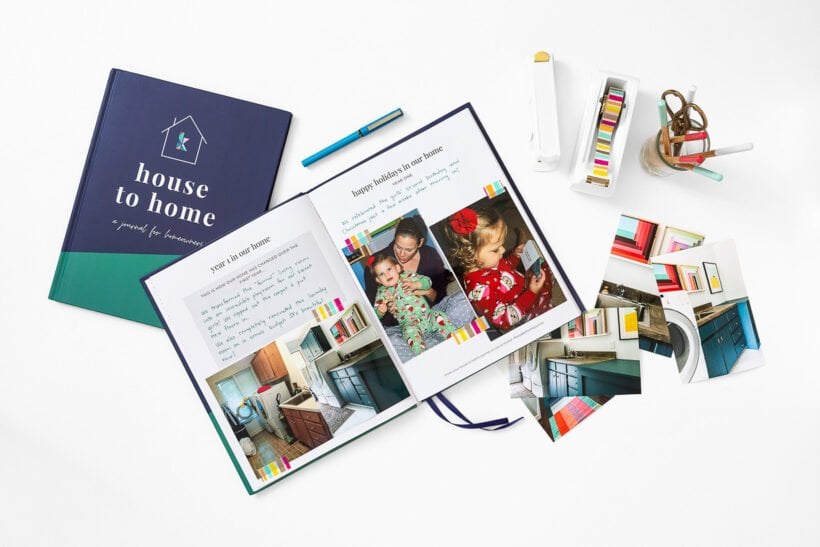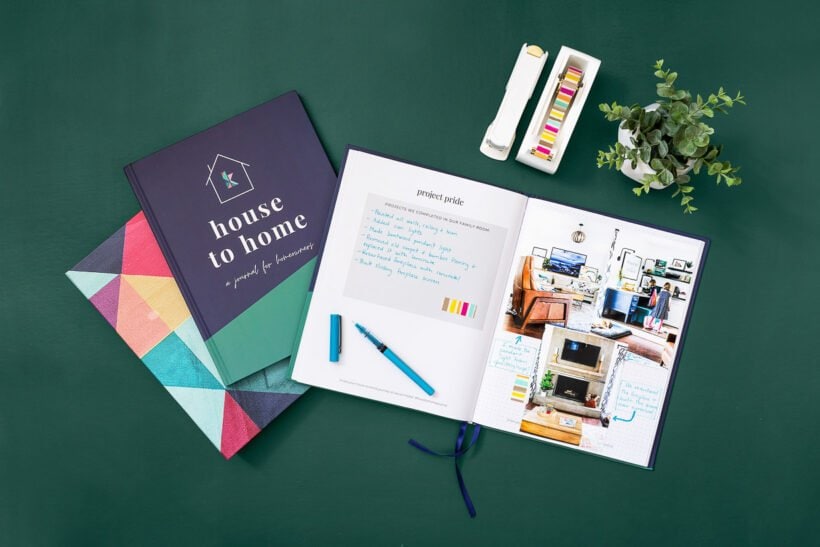 Monogram Mugs- Anthropologie makes THE BEST mugs. They are totally affordable and gorgeous, which is why they are one of the best hostess gifts! She needs her tea or coffee–so give her something beautiful to drink it out of! I seriously love these monogrammed ones. They feel a little extra special because your hostess will know you picked it just for her! Pair it with a tin of Illy coffee or a fancy box of tea for the perfect gift.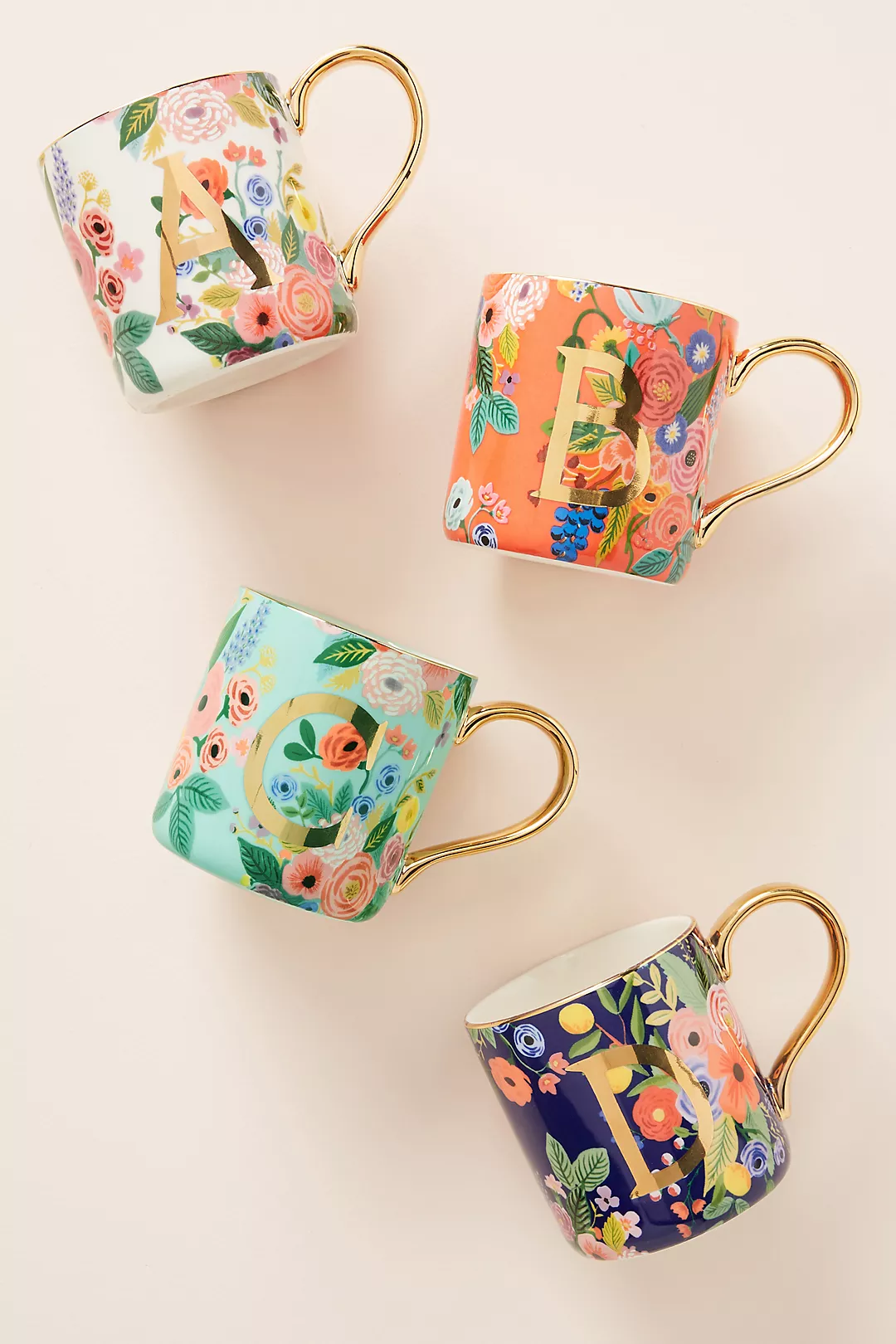 Tabletopics – Some of the best hostess gifts are the ones that can be used as soon as they are given! Bring this fun game to your next dinner party, and your hostess can break it out for fun entertainment. No one has to worry about awkward conversations when everyone is having fun playing the game!
Wine Bottle Chilling Set- Wine is the go-to hostess gift. I cannot count how many times I have shown up to holiday gatherings with a bottle of my favorite vino only to add it to a bar filled with dozens of other bottles! This year stand out and be the person who brings the wine chilling set instead of the wine. It will still be super useful, even after all those gifted bottles are long gone ;).
Butter Dish– Is it just me, or does it seem like butter dishes are a thing of the past? Back when the fancy china was used every Sunday, and fresh bread was a meal staple, every table had one. Now it is a rare meal that I pull out the butter and actually put it on the table! That is what makes this pretty butter dish one of the best hostess gifts. You know she is going to need to put the butter on the table for all that yummy holiday food…give her something that will dress up her tablescape. She will love this so much I bet it will stick around in the fridge all year!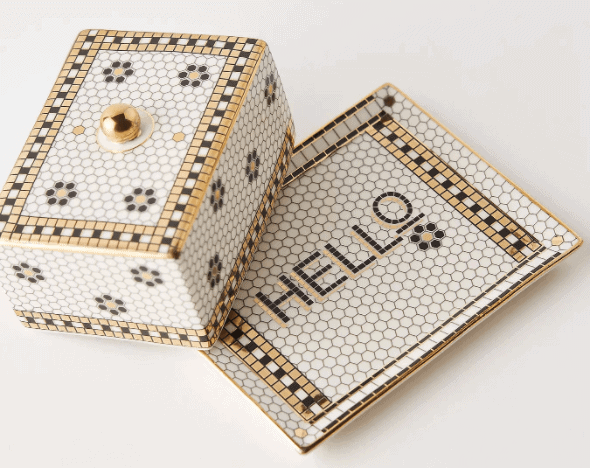 Light Shine Candle– I have used these candles and I LOVE them! Not only do they smell amazing, but they come from an awesome small business. Your favorite hostess will love them too. And make sure to grab some of the fun colorful matches to go with your candle!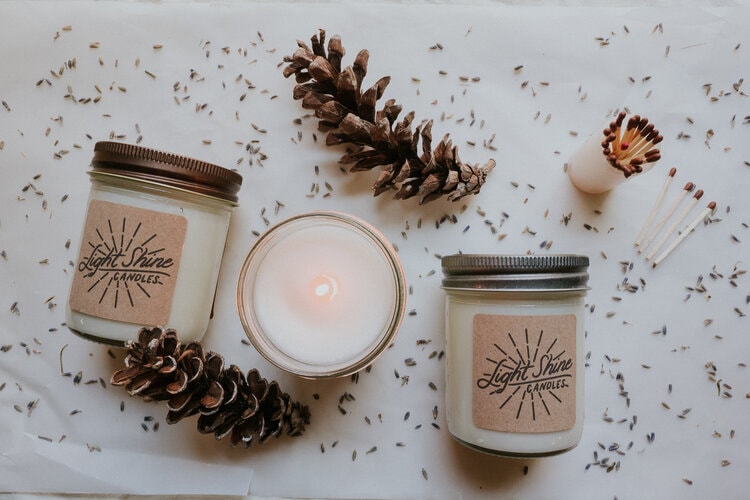 Beautiful Measuring Spoons- Functional and pretty are two of my most favorite attributes in a hostess gift. These super cute measuring spoons are both! I love their simplicity. And every time your friend bakes a cake or measures her coffee, she will smile and think of you and the fun time y'all had at her party!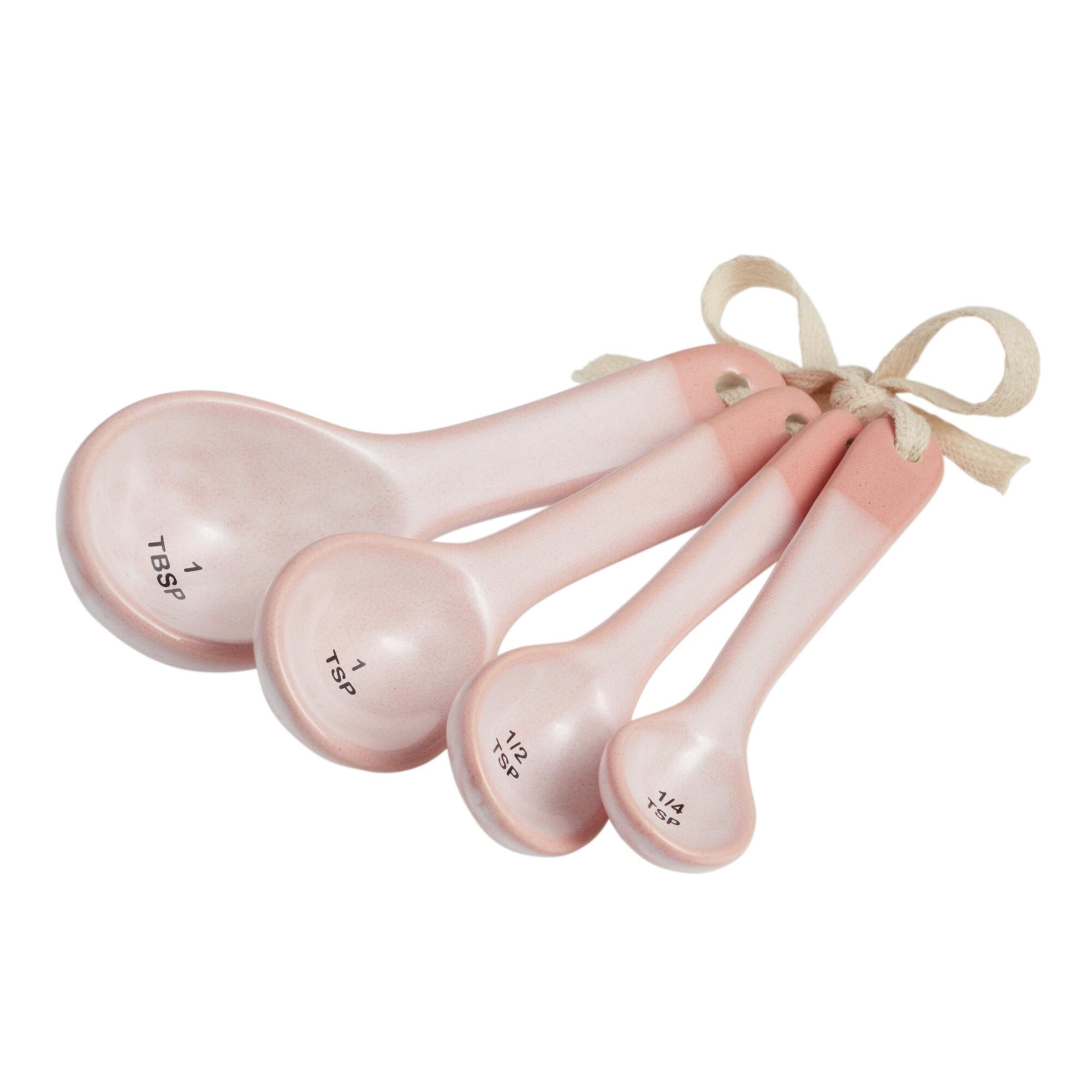 No Peel Garlic Press – Looking for the best hostess gifts for cooks? This garlic press is high on the list! I love, love, love, garlic, but using a press is must for me. It isn't the easiest thing to chop, and don't get me started on having super stinky hands. Yuck. I am sure the cook in your life feels the same, and will seriously appreciate this press!
Ceramic Berry Baskets– I love these sweet reusable berry baskets. They are really pretty pottery pieces that are super versatile. They are perfect for holding your fruit in the refrigerator or serving in them on your table (my girls love fresh berries)! Fill it with your hostess's favorite cookies or some local seasonal jarred jam and wrap it up for a beautiful gift. She will love these!
Hand Stamped Serving Spoons– The best hostess gifts are ones that speak to what an awesome person your hostess is and shows you really appreciate your invite. This gift is one of my favorites because it is special and thoughtful! These stamped serving pieces are so sweet and they make the perfect addition to any table. Not to mention your hostess will feel really special when she opens this gift.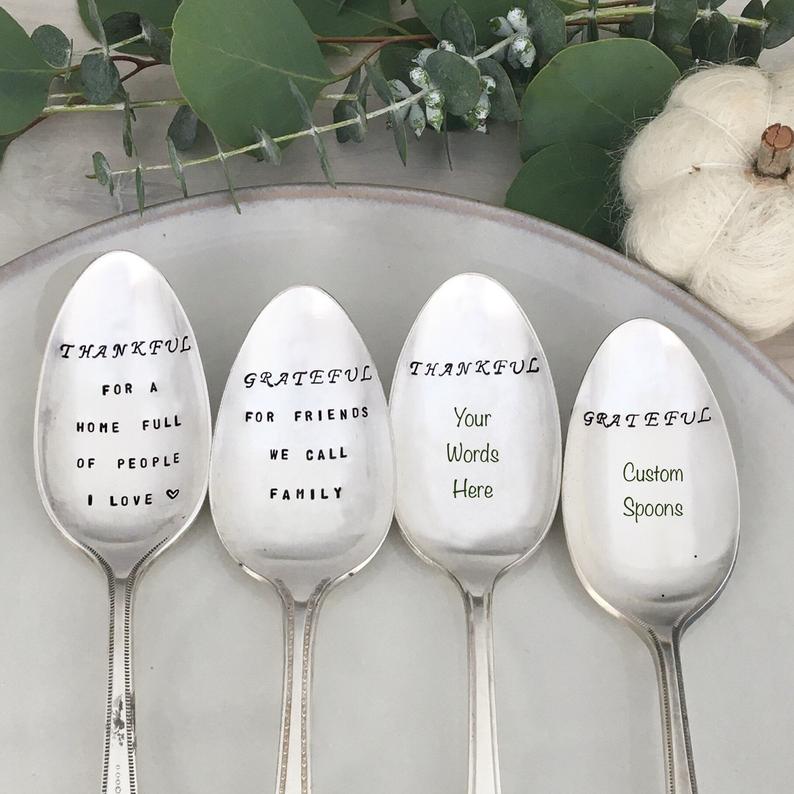 Funny Dish Towels- Not all hostesses require a serious gift. For some it just wouldn't seem right! For those friends who are not only having the party but are also the life of it, check out these hilarious dish towels. She will appreciate that you didn't bring another bottle of wine (or maybe just wrap the wine in one of these!).
Homesick Candles– We can't always go home for the holidays. If your host or hostess is from far away and you know they are missing home, treat them to one of these Homesick Candles. Each state has a different scent that is based on the smells found there. I LOVE this idea and think it is one of the best hostess gifts when you want to say "thank you" in a really thoughtful way.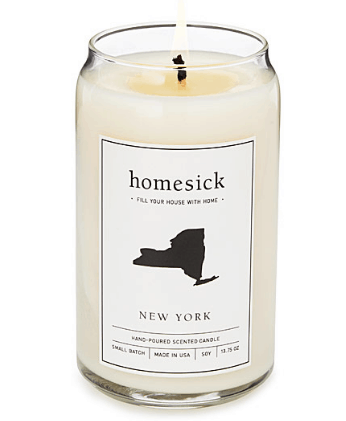 College Dish Towels- GO TEAM! These fun towels are such a great gift for your next gathering. These are PERFECT for the host or hostess who has it all and is a big sports fan. These are super fun and not the same old boring, tacky, 'would rather die than put in my house' team decor.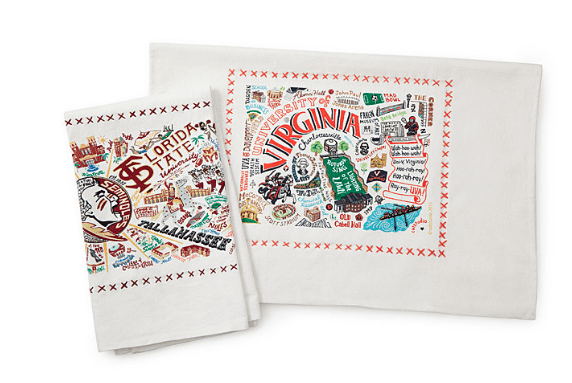 Himalayan Salt BBQ Plank– Got a gourmet cook you need to bring a gift to, who has pretty much everything? I bet they don't have one of these! These planks are super cool, and all the rage for the fancy-cooking set. They will love having something new and super cool to experiment new recipes on, and you will be the star guest!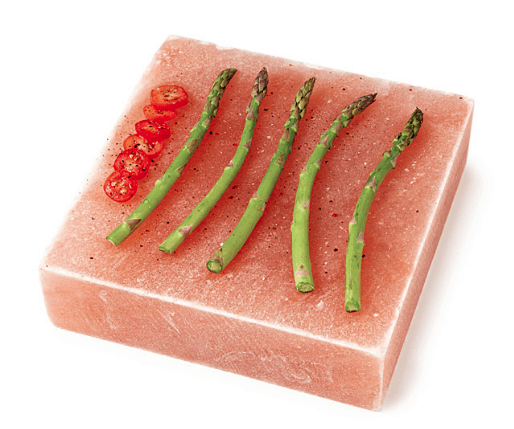 Pretty Apron – A fancy and colorful apron is one of the best hostess gifts I have received. I really love this beautifully girlie one and it's really similar to mine. Who wouldn't want to be in the kitchen if it means wearing this beauty all day? And did you notice it has POCKETS? When you give it to your hostess, make sure she opens it right away, because she is definitely going to want to put it on!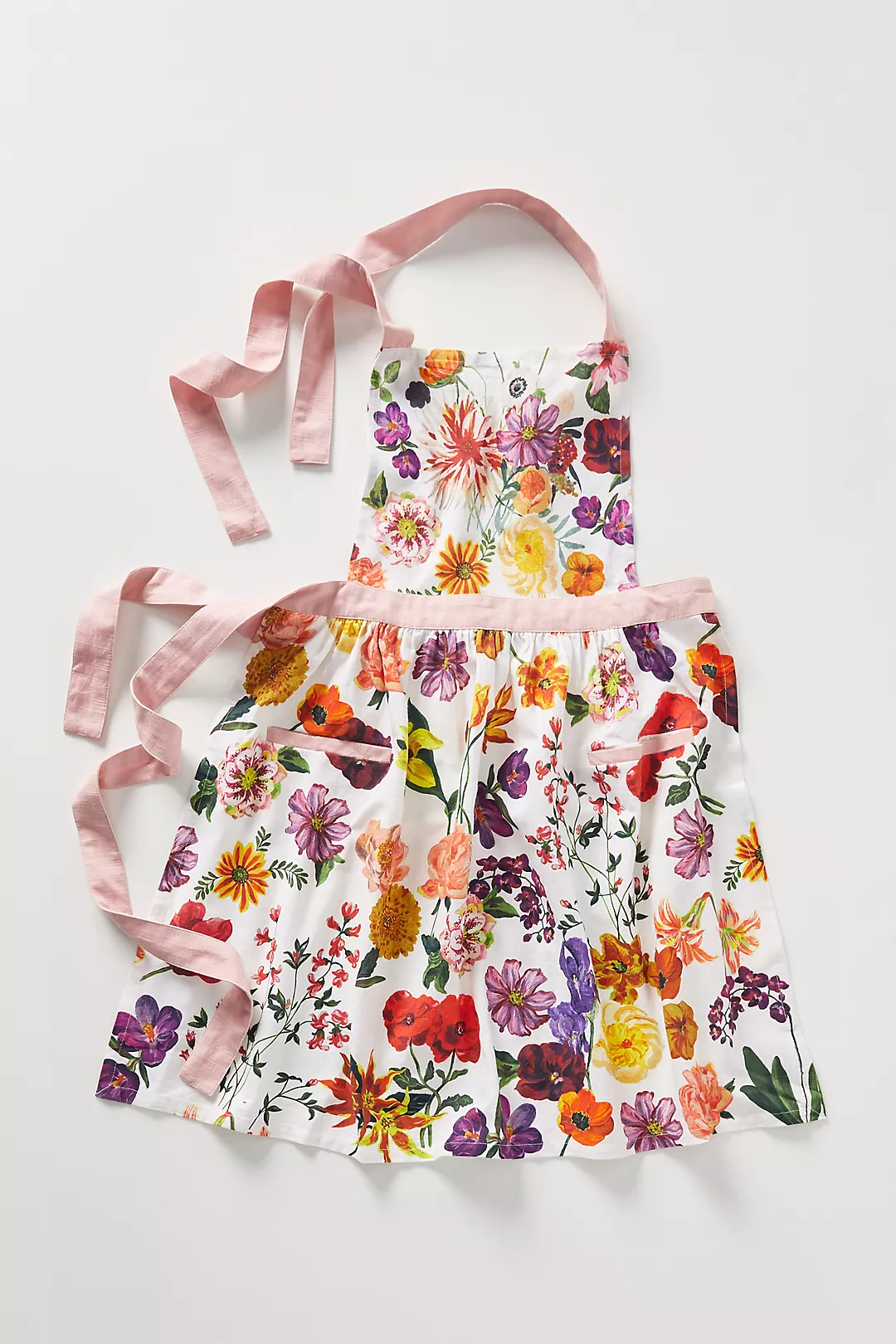 Agate Cheese Board- This GORGEOUS agate cheese board is a splurge but OMG is it ever worth it! Perfect when you need something for a host or hostess who is really special to you or is hosting you for multiple days. I love it as a thank-you for a holiday weekend away or close friend who deserves a little something extra this year. It would also be fantastic if you were combining efforts with all the guests to give a big impact hostess gift! Pair it with several gourmet cheeses, fancy breads and crackers, and your hostess will be super glad she volunteered to cook this year!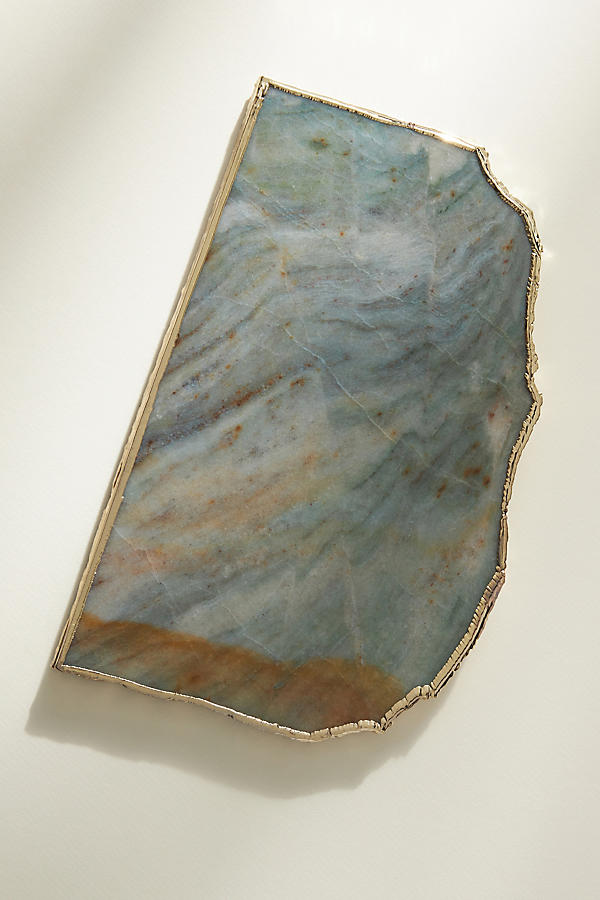 Is your hostess interested in redecorating their home? Gift them a
Designer in a Binder
®! There's so much more that will help your hostess with every step of her project, like choosing items that are the correct scale, space planning, mixing patterns, choosing colors and more! I give easy-to-understand guidance on all of this in
Designer in a Binder®!
And the brand new 3rd edition starts shipping soon. You can order your binder now. We have over 9,000 happy customers so far!
Click here to learn more
.

[mv_create key="7″ layout="circles" thumbnail="https://designertrapped.com/wp-content/uploads/2016/10/gifts-for-grandparents-parents-featured-2.jpg" title="More Gift Guides" type="list"]