Last Updated on March 3, 2022
We finally decided to bite the bullet and install a DIY closet system in our master bedroom and I am SO EXCITED. We have never had what you would call a "nice" closet. The prior homes we lived in were built in the 1910's or 1920's and had tiny closets. Our current master bedroom has a nice-sized walk-in closet. It's not gigantic to most people, but compared to what we are used to, it is!
We've certainly done the best with what we have since moving in, but the space hasn't been functioning as well as we know it can be. Here's a peek at our master closet as we have known it for the past 3+ years.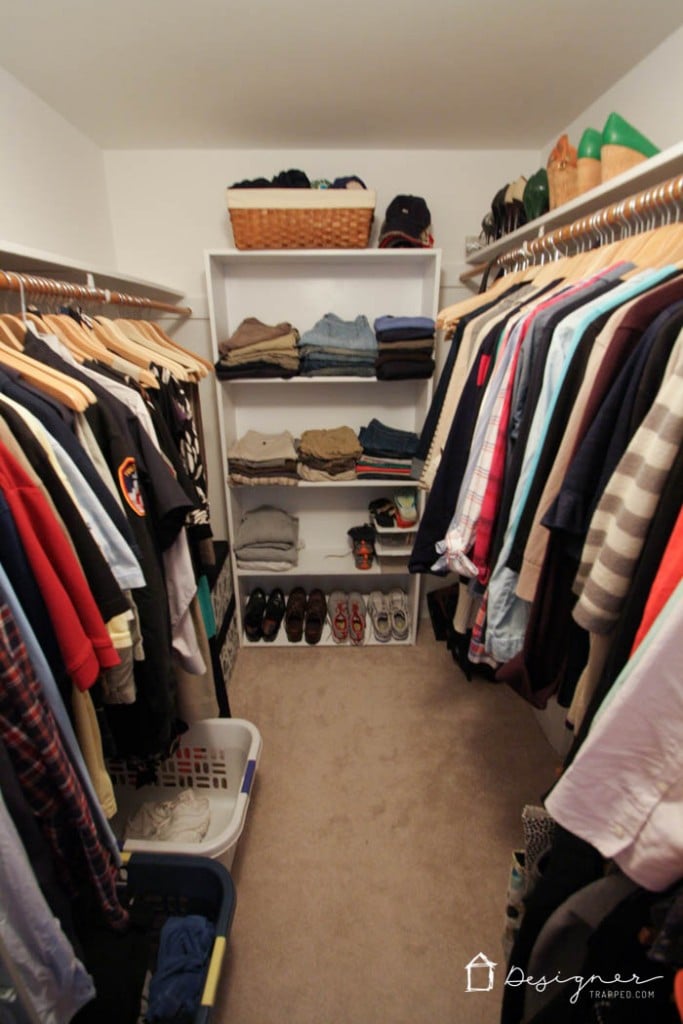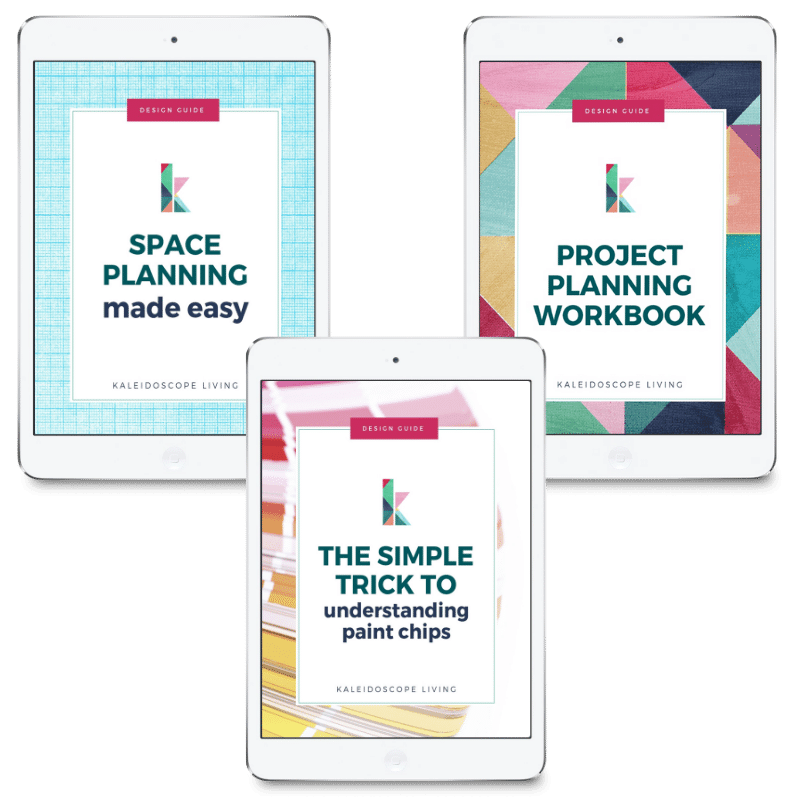 Get my FREE design guides when you subscribe!
And here's what it looked like after we emptied the entire closet and replaced the carpeting with the flooring that is in our master bedroom (you can read all about those here).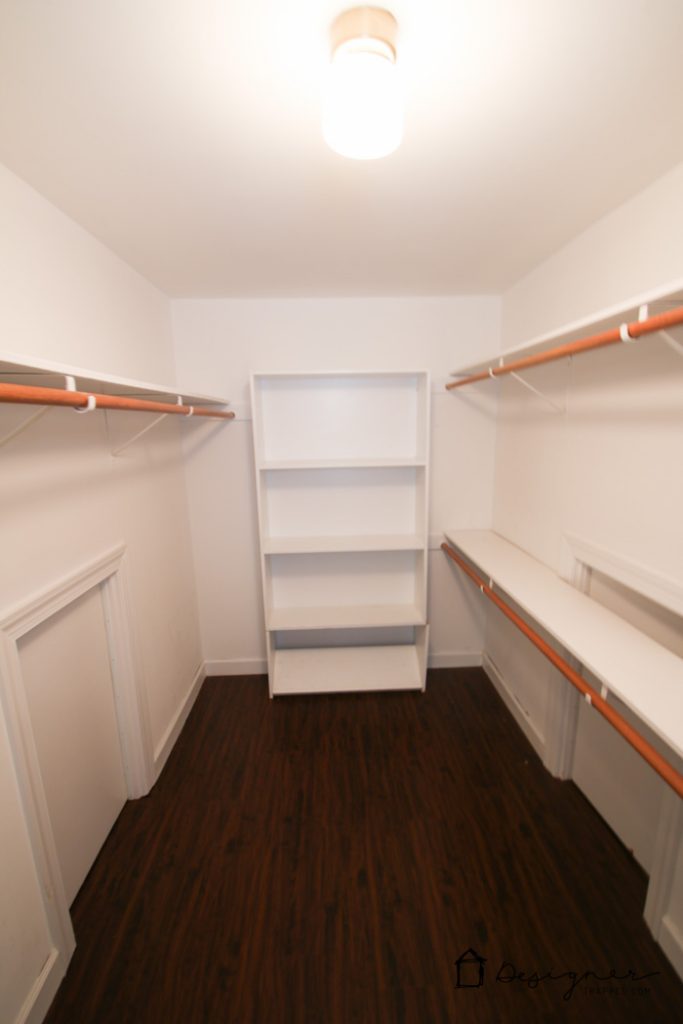 As a big treat to ourselves, we decided to install an EasyClosets system, which is one of the best DIY closet systems out there. It's definitely a DIY job in the sense that we have to assemble and install it, but we don't have to build anything from scratch! We chose EasyClosets because the system is much more affordable than most options, the products are high-quality and everything gets shipped to our home, ready to assemble. Best of all, you don't have to wait forever for the system to ship out to you. Generally order ship out with 2 business days. Our shipment arrived yesterday and though we are a TAD overwhelmed by the number of boxes, we are excited to get started.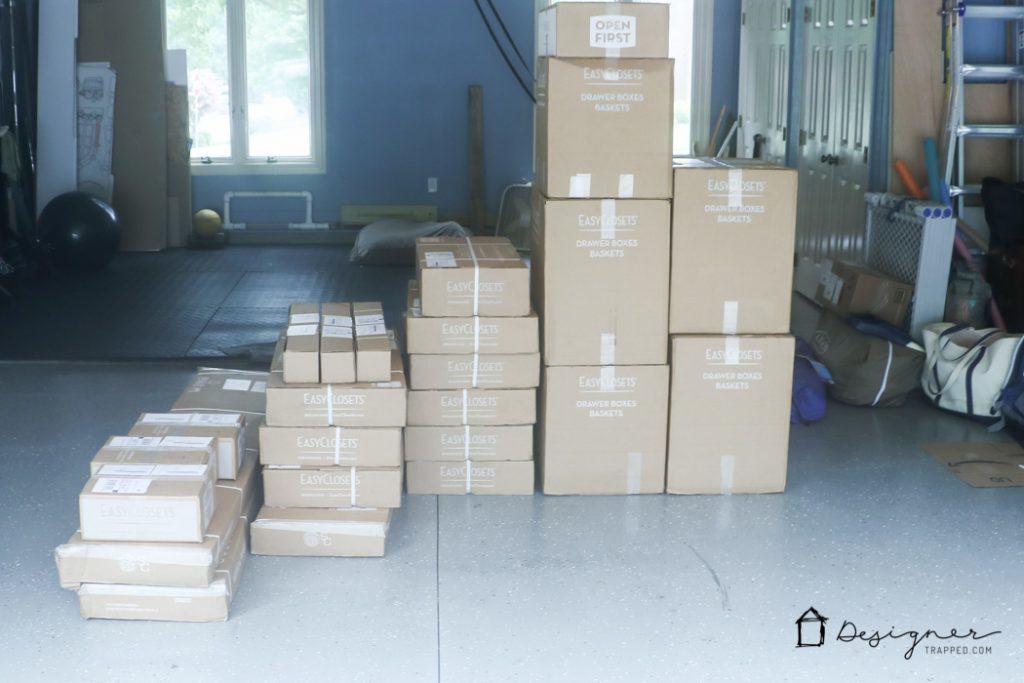 The best part of the process is the DESIGN process, right? EasyClosets has awesome online software that allows you to see your virtual closet just the way you design it. It's totally free to use so you can draw up your dream closet–you can see the total cost as you build it and can increase or decrease the cost depending on the options you choose. You can click here to play with the online design tool–just click on "start your design now" at the top of the screen. Now, let me show you what we have planned for our new closet. Here is an overview.

And here is a closer look at what we are calling "my wall." I have jewelry and smaller clothing items to store, so I chose a drawer unit for myself.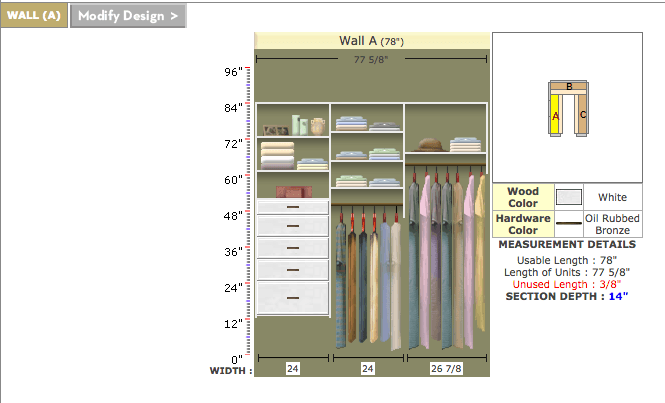 Here is a closer look at what we are calling "Joe's wall." He has bulkier sweatshirts and drawers to store, so we chose 11" deep wire drawers with canvas liners for him.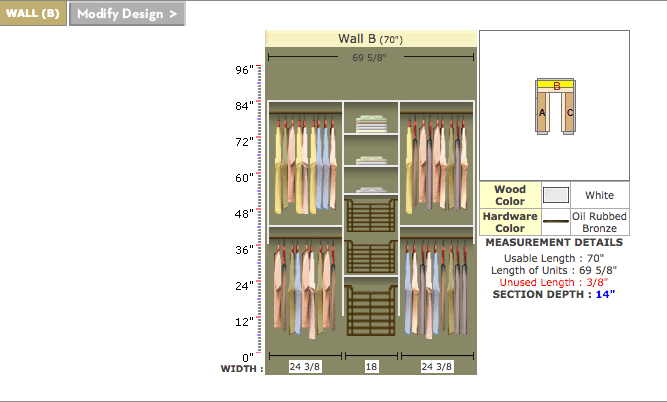 Finally, this is the "shared/laundry" wall. Those two wire drawers will be our laundry hampers—one for darks, one for lights. The hanging space will be shared by both of us.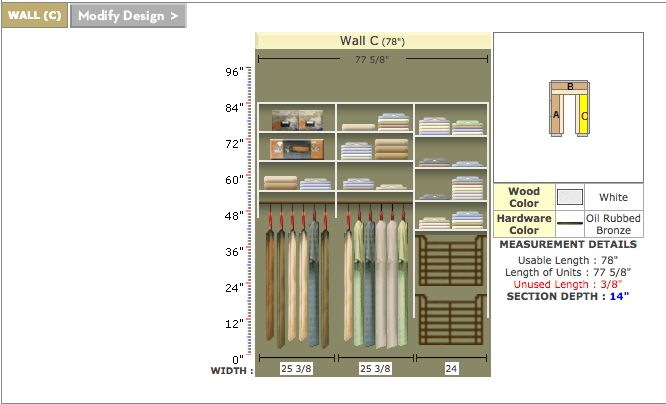 You may have noticed that we didn't include traditional shoe storage. The fact is, we aren't really "shoe people." Especially since I stopped practicing law earlier this year, I really do not have many shoes that I need to access on a regular basis and we felt that the laundry storage was more crucial for us.
We worked with one of Easy Closet's designers to help us with our closet design, which was super helpful. We provided her with the dimensions of our closet and she came up with a preliminary design. We then used the easy design software to tweak its a bit. You can see in the video below just how easy it is to use the design tool. It's actually super fun to use if you are into design. You can check out the video below to get a sense of how to use it (it will start after a short ad).
We chose flat-front doors and drawers with oil-rubbed bronze drawer pulls. We added the soft-close drawer option, which will be such a treat :)
I'm most excited about the built-in laundry hampers. We are currently still using our plastic laundry hampers that we have had since college (in other words, they are nearly 20 years old). One is white with a hole in it and one is blue with yellow handles. As you can see from the photo at the beginning of this post, they hang out in the bottom of our closet. Not ideal.
We are really looking forward to having tons of drawers and shelves to store our clothing that we prefer not to hang. Oh, and I am giddy with excitement over the velvet lined jewelry organizer that will be included in one of my drawers!
We still have a lot of work to do, but we have already installed new floors in the closet (which match the floors in our master bedroom–you can read all about those here) and have removed all of the old closet storage. We've started patching the walls and have installed some new can lights to replace that sad overhead light. We still have to paint and then we can tackle the installation!
Stay tuned. The installation details and final reveal of the master closet will be coming later this month! What do you think of our plans? Have you ever installed a DIY closet system? Any advice for us???
We were fortunate to be provided with free product from EasyClosets for this post. We did not receive any financial compensation and as always, my opinions are 100% my own! I would never recommend something I do not truly love!
​
[mv_create 1 11 200 2016 key="1″ type="list" title="Most Popular Projects" thumbnail="<a href=" https designertrapped com wp content uploads diy home decor projects blog jpg a]​