Our 7 Closet Makeovers & the DIY Closet Systems We Have Used
There are few things as frustrating as having a closet that doesn't function well. We have had so many closets with poor configuration that kept us from effectively using the space for storage, which really is the whole point of a closet. The good news is that absolutely any closet can offer functional storage if you are willing to tackle a closet makeover using a DIY closet system. We've done it 7 times so far. It's easier than it sounds, I promise.
Everyone hears "closet organization system" and thinks that automatically means thousands of dollars. But a closet makeover doesn't have to be super expensive! There are some great DIY closet systems out there that take your closet from barely efficient to easy to use and perfectly organized. And my favorite options are easy to DIY. You can design, buy and install them yourself.
We have tackled more than our fair share of closet makeovers over the years. In this post, I'm going to show you all of our past closet makeovers and reveal the closet systems that we have used and loved.
This post contains affiliate links for your convenience. Click here for my full disclosure policy.
Our Master Bedroom Closet With EasyClosets
We had a small walk-in closet in our old home. It looks larger in these photos than it actually was. Given that it was on the smaller side, we really wanted to maximize ever square inch of it. After a lot of research and hunting, we decided to install an EasyClosets system in the closet of our primary bedroom in our last home. They give the feel of custom closets / built-ins without the cost of having cabinetry custom built.
The EasyClosets DIY closet system installation process went more quickly than we ever could have dreamed. I was VERY pleasantly surprised by the level of detail in the EasyClosets instructions. The entire system relies on a steel rail that you install at the proper height. Attaching the rail was easy. We followed the instructions and started by marking the studs in our closet. The drawers come assembled, which is so nice.
Overall, the EasyClosets installation process took us about 6 to 7 hours and we were very, very happy with the quality and function of the system. We lived with it for over 4 years before moving and I absolutely highly recommend it. That said, it was expensive enough that we weren't willing to install it in our kids' rooms or any other closets. We could only justify the cost of it in our closet since so many home buyers expect to see a nice closet system in a primary suite.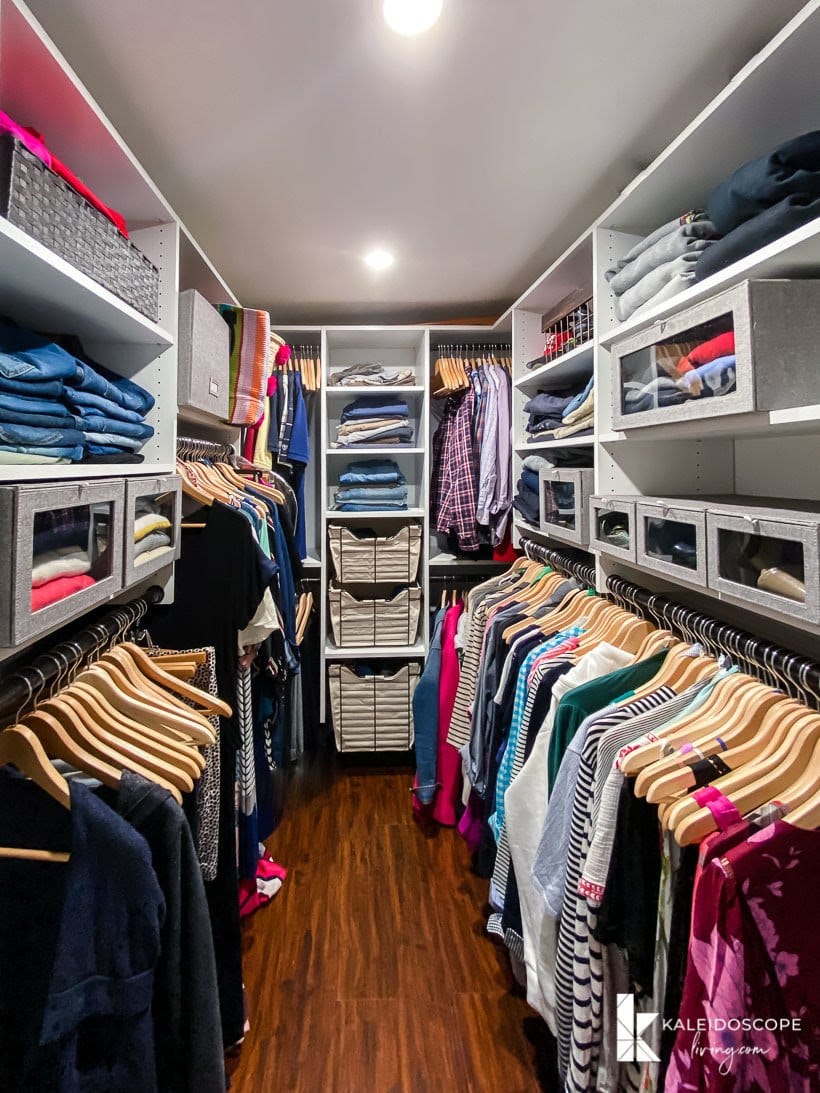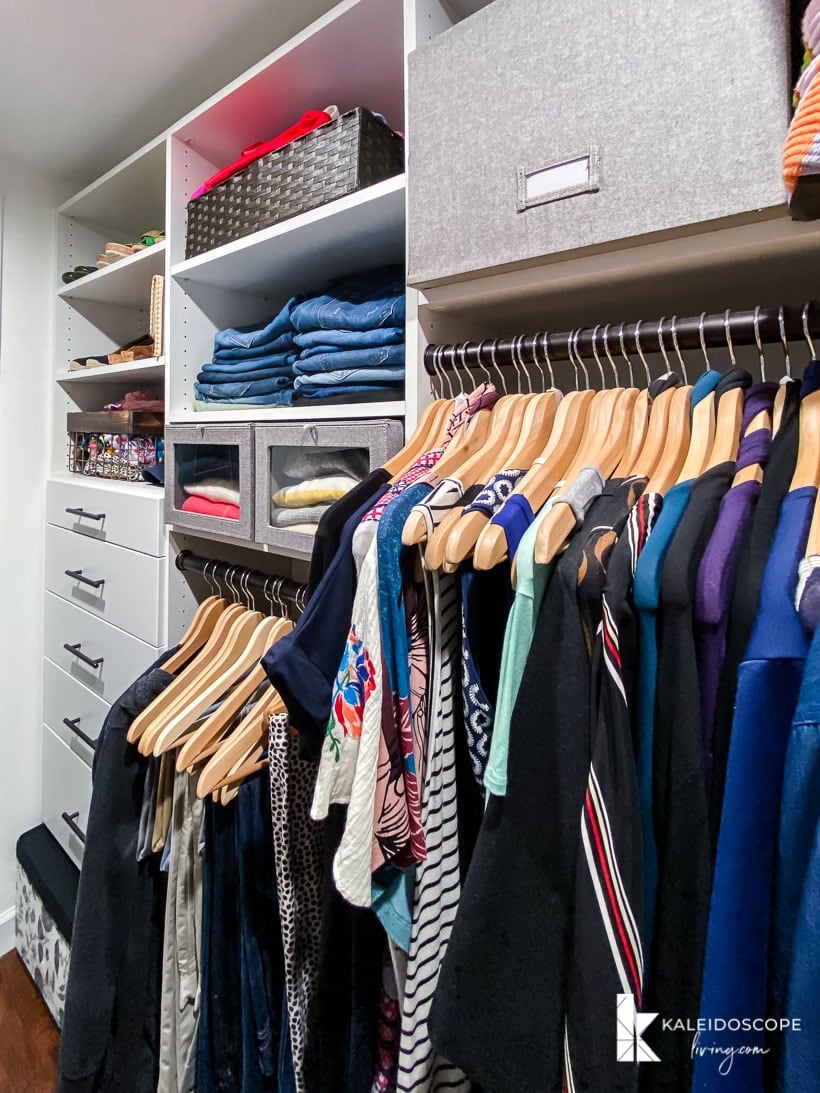 Our Linen Closet Makeover With Elfa
I gave the linen closet in our old home a pretty and functional makeover. I installed removable wallpaper to the back wall of the closet for a pop of color and pattern. And I added some smart storage solutions like large bins for our sheets and towels (check out my 7 simple tips for functional linen closet).
But by far the best thing I did for that linen closet was add this over-the-door Elfa storage from The Container Store. It added so much storage for little items like sunscreen and batteries that didn't make sense to store on the shelves.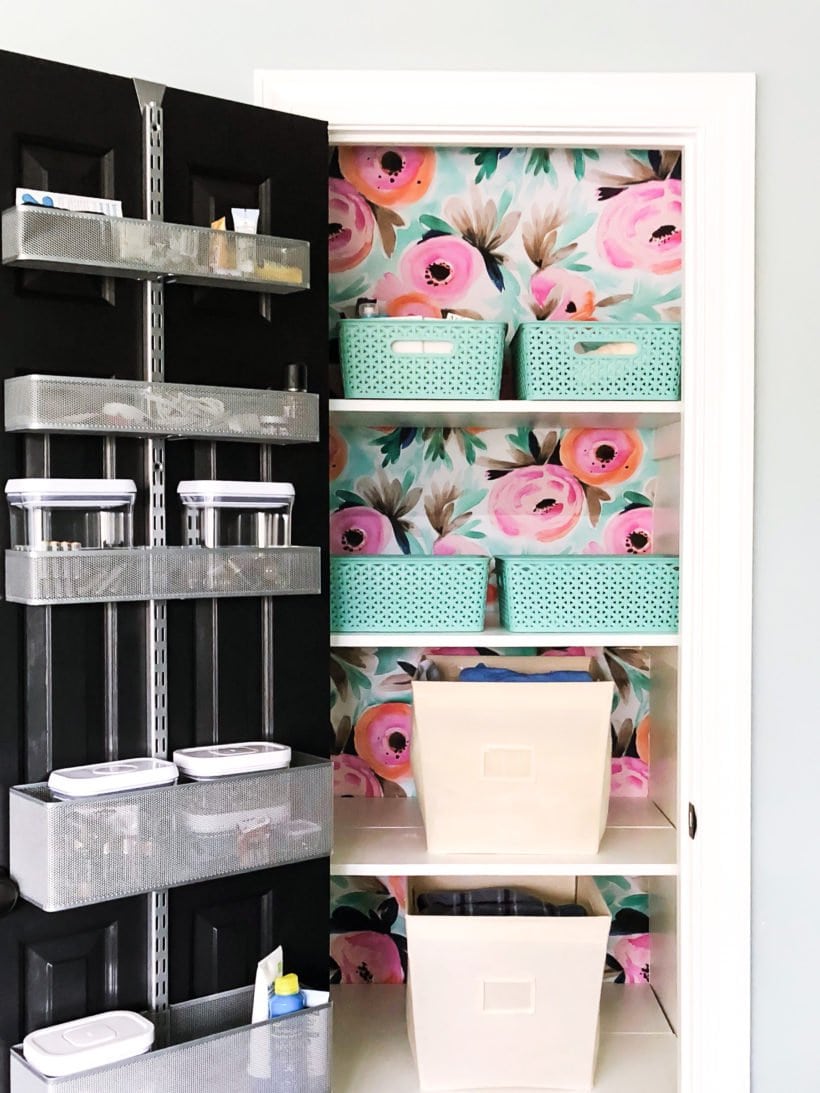 We were so happy with it we added over-the-door storage to our girls' closet doors as well.The best thing about the over-the-door Elfa storage is that you don't need any special tools or hardware to install it. It comes with the allen wrench that you need to tighten everything. It's a 5-minute-DIY install.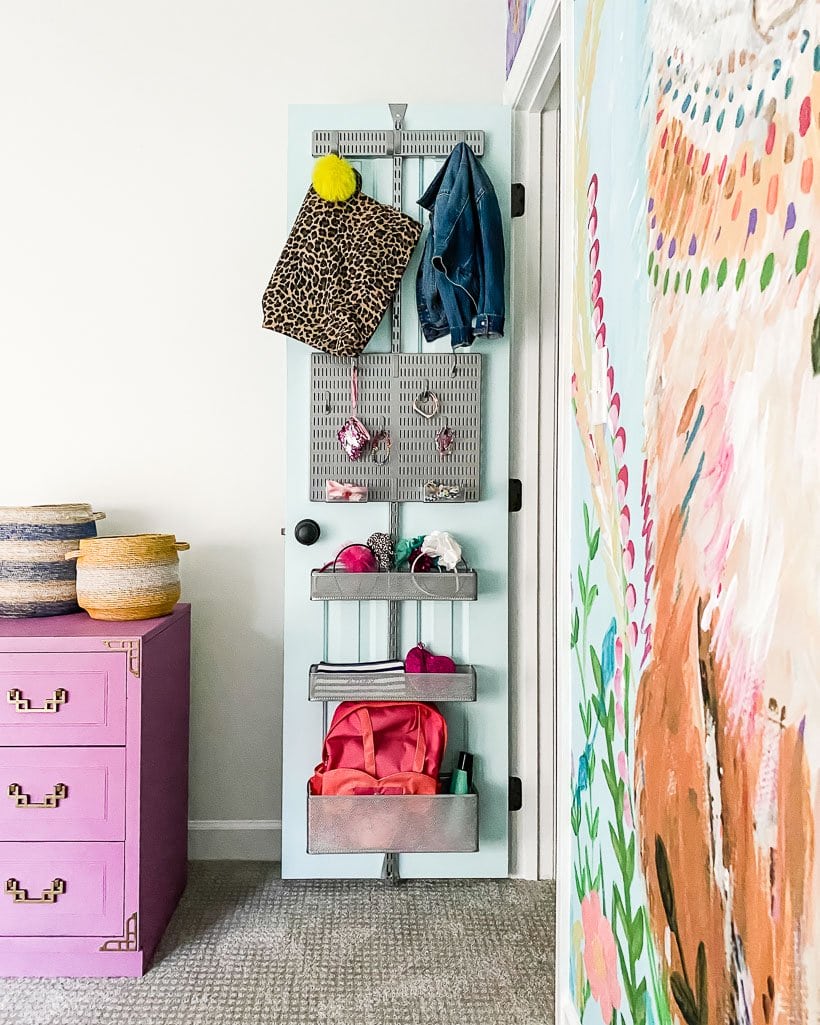 Our 5 Closet Makeovers Using IKEA Closet Systems
IKEA has several popular DIY closet systems:
We used some IKEA Pax units in my old office/craft room to create some closet-like storage, but we have never installed it in a traditional closet space. We liked it reasonably well, but I didn't love it enough to use it again. I felt that the IKEA Pax wardrobe system was more expensive than I feel it should be, challenging to assemble and the shelves warped fairly quickly. I know many people absolutely love the IKEA Pax system, but I wasn't impressed.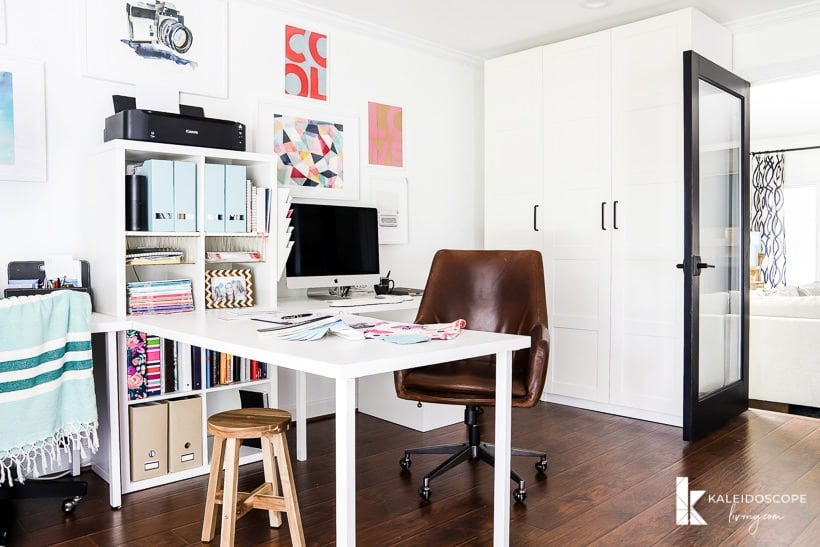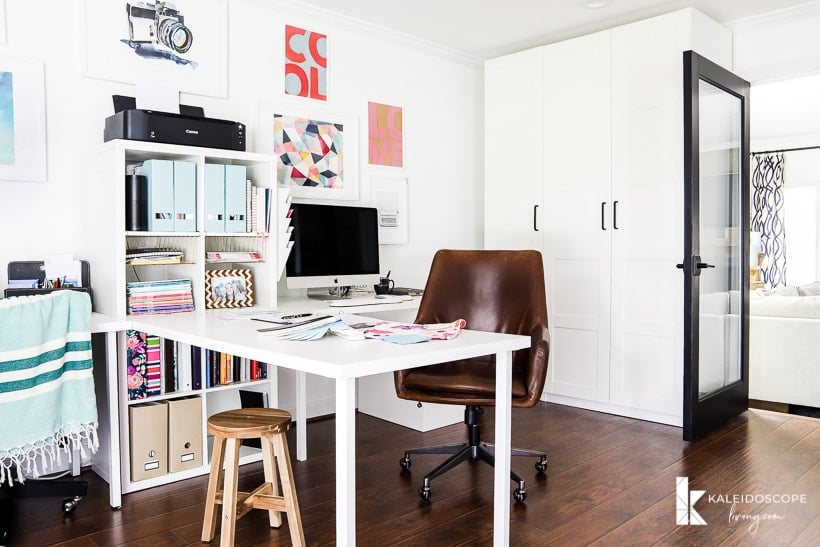 The IKEA closet system that we absolutely love and have used repeatedly is what is presently known as the Boaxel system (formerly known as Algot). We have used it in a total of 5 closet spaces and in my home office for craft room storage. It's incredibly affordable, super easy to install and has held up beautifully for years. I would estimate that the Boaxel system costs about the same as basic wire shelving systems that you can buy at Lowe's or Home Depot, but it is so, so, so much nicer to look at and use!
Our Girls' Closet Makeovers
We installed IKEA Boaxel closet systems with drawers in both of our girls' closets in our old home. IKEA has an online planner than makes it very easy for you to plan out your closet using your own closet dimensions and needs. You can configure it using shelves, drawers, rods, shoe storage and so much more (even pegboard).
It cost us around $300 per system for our girls' closets and took only a few hours to install each closet. That is a TREMENDOUSLY good deal and you can see how much storage space we gained. We not only had room for their clothes, but a fair amount of toy and linen storage as well.
Our Coat Closet Makeover
We loved the IKEA Boaxel system in our girls' closets so much, that we decided to use it in our mess of a coat closet as well. Before our coat closet makeover, we had a single clothes rod in our coat closet. That's not uncommon, right? But we needed our coat closet to be more of a workhorse for our family. We wanted some shelves for bags and baskets, as well as a lower rod that would be easier for our girls to reach.
Something else we added to our coat closet that was a total game-changer is this high-capacity shoe rack. We store the vast majority of our shoes in our coat closet (we brought the shoe rack with us to our new home) and this fits so many pair. It's also sturdy. It comes with adhesive stickers to keep it from flopping around, but those eventually fail. I recommend attaching it to the middle of your door using a screw and wire. Very simple, but very effective!
You can watch the video below for a good look at our coat closet makeover start to finish :)
Our Guest Room Closet Makeover
Believe it or not, our guest room closet makeover is what started our love affair with the IKEA Algot system. This closet used to be a dumping ground and disorganized mess. We wanted to add some functional storage to our entire guest room, including the closet. Adding this closet system gave us a place to store extra linens, pillows and all of our gift wrapping supplies. Even with all of that, we were still able to include hanging rods for guests to hang their clothes during visits.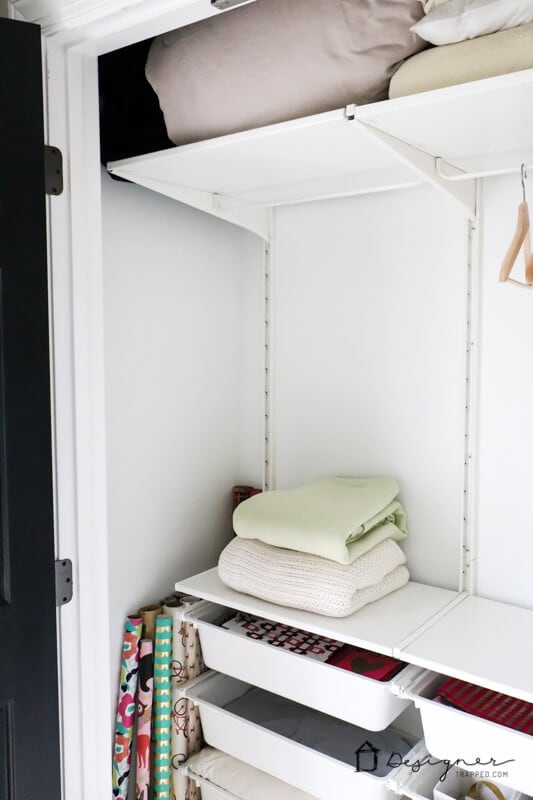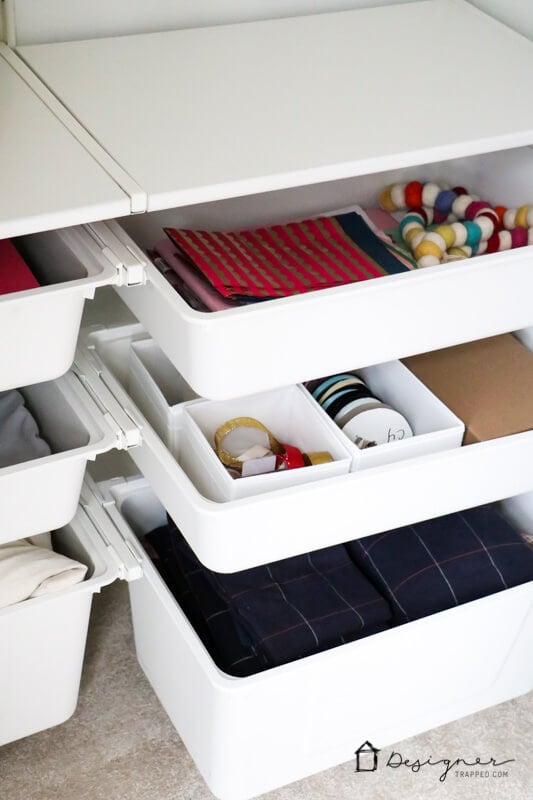 Our Laundry Room Closet Installation
Is it weird to say that we have a closet in our laundry room? Probably, lol. It didn't have a closet to start with. But it did have a big blank wall and we needed more storage. So we created a closet using the IKEA Boaxel system with drawers and we hid it behind floor-to-ceiling curtains. You can use this method to add a closet in any room!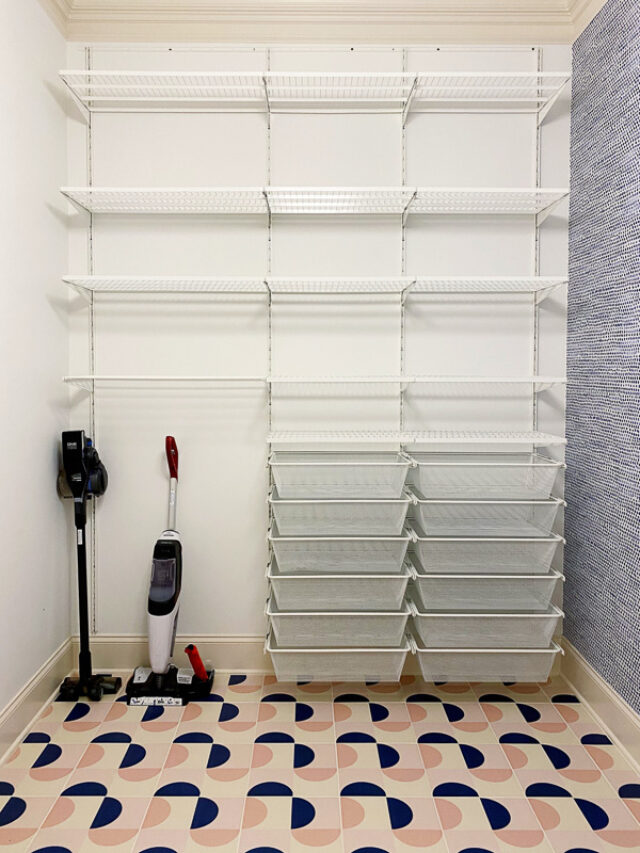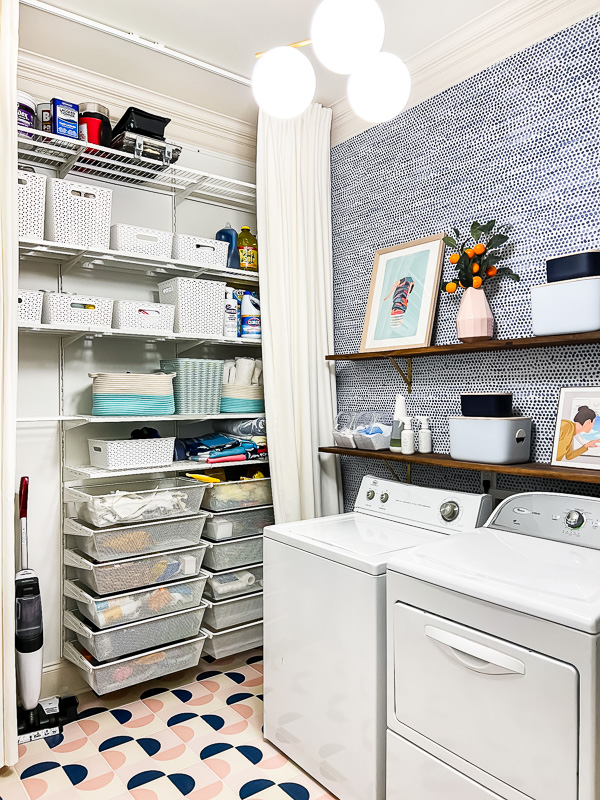 IKEA Closet System in my Home Office/Craft Room
This isn't a traditional "closet" per se, but you I want you to also see how this IKEA closet system also works to create an open-access closet in any room. We installed it in my old home office/craft room and used it again in my current home office. It's brilliant for all kinds of storage, including crafting/sewing supplies. Unfortunately, the solid white drawers are no longer an option since the Algot system has been "replaced" by the very similar Boaxel system. All of the Boaxel drawers are a wire mesh material.
So that's it! I hope you have found this look at the DIY closet systems we have used and love helpful. I'm not sure when we will get around to dealing with all of the closets in our current home, but I feel prepared based on all of our closet makeover experience so far!
Other posts you may enjoy:
Wondering how I approach transforming rooms and spaces in our home? Check out Designer in a Binder®.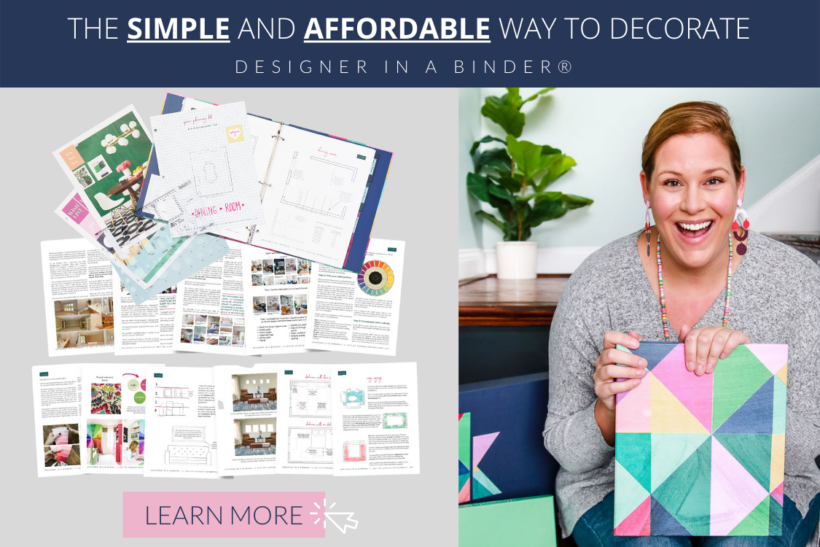 And if you want exclusive content and behind-the-scenes sneak peeks, be sure to subscribe before you head out!