Coat Closet Organization for Under $100
Last Updated on March 28, 2022
Get ready for cold weather now with this affordable coat closet organization system. It is easy to plan and install, and super budget-friendly!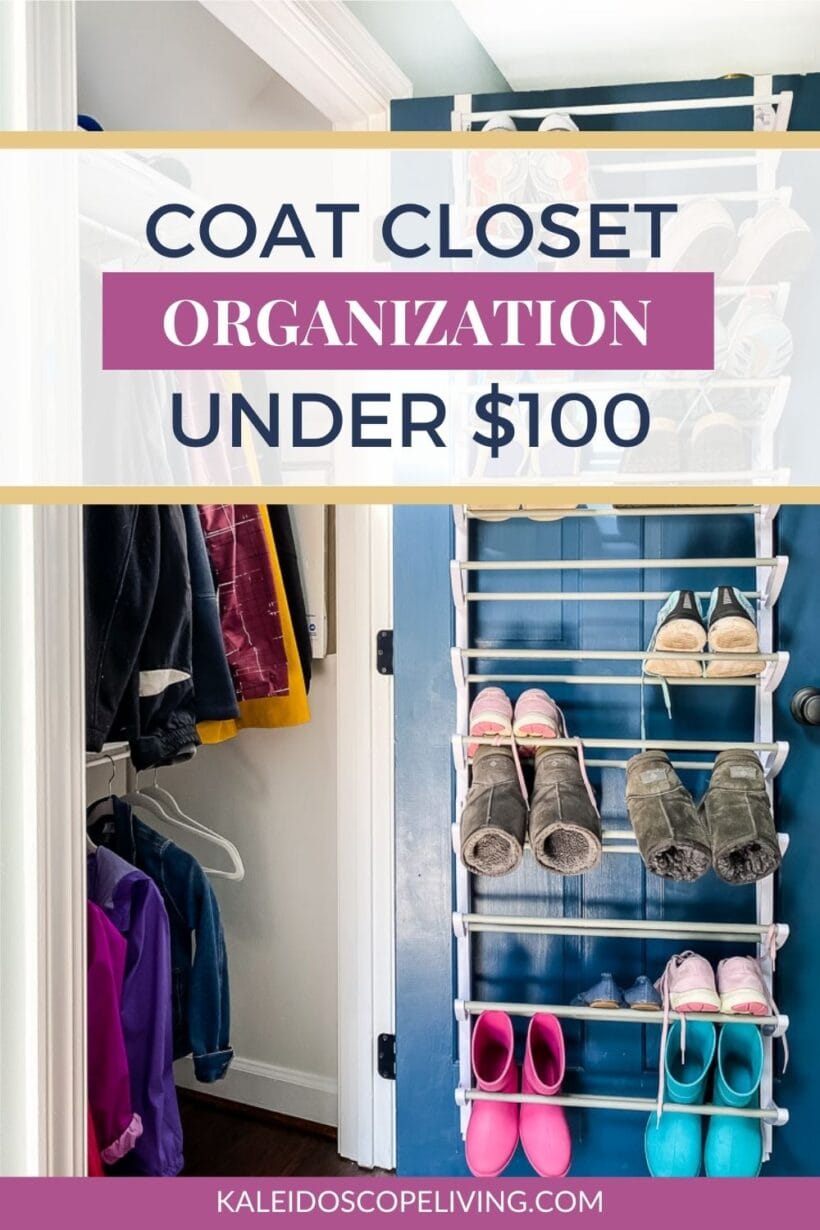 We gave our coat closet a complete about 7 months ago and I can't believe how perfectly it worked out. There is just NO WAY I could move on from this house without (yes, we moved last week–click here to read all about that) sharing this project with you because it had such a hugely positive impact on our entire family.
We had already given this coat closet a different makeover several years ago when our girls were still tiny and in preschool. I created a fun design that met our family's needs and was easy to use, even for the tiny humans–we hung hooks very low for their coats and backpacks. But fast forward a few years to the girls being much older with a lot more stuff that is WAY bigger. Earlier this year, I decided it just wasn't working for us anymore and it was time for us to revamp the coat closet organization entirely.
We took a close look at what was and what wasn't working with our old system. I then designed a whole new closet organization system that holds everything and makes sense for us now. I am getting to be a closet organization expert (we have recently organized both Attley's and Avery's closets and changed ours up a little) and it was easy to determine that my favorite system would be perfect here too! Check out all the details and you can watch exactly what we did to make this closet function perfectly for everyone in the family!
By the way, if you are lacking closet space in your home you can add a closet to any room (you just need a blank wall)! We added a huge closet to our laundry room and it worked out SO WELL!
This post contains affiliate links for your convenience. Click here for my full disclosure policy.
Organize Your Coat Closet
Materials Needed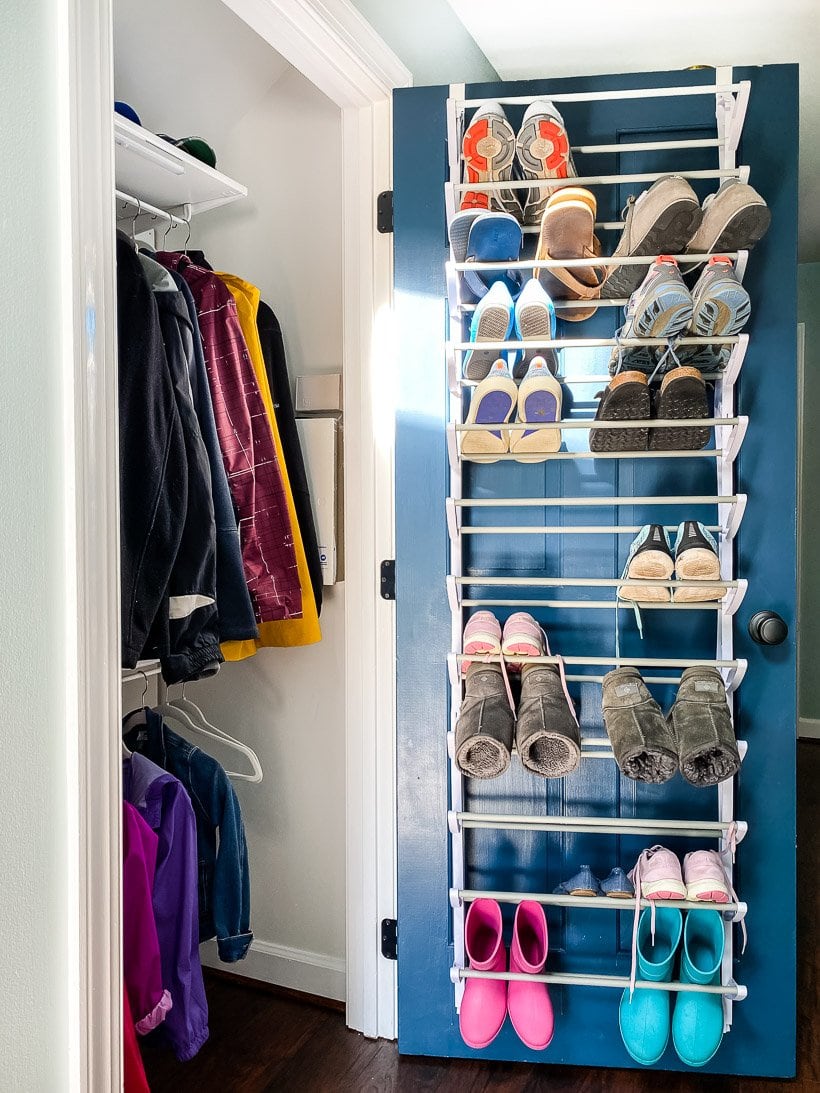 If you prefer video tutorials, you can watch the video below. If you prefer to read the tutorial, just scroll past the video for all the step-by-step written instructions.
Tips for Coat Closet Organization
1) Evaluate your current coat closet organization. What is working and what isn't? What is your closet missing that it needs and what is no longer serving its purpose? Take a good look at what your family really needs to keep the closet as organized as possible. (Take into consideration things like the following: what needs to be easy to reach, can kids hang things on hangers, how long are your coats, how many shoes need to be stored, etc.)
2) Pull everything out of your closet. Remove the existing organization system if necessary and make necessary repairs.
3) Put up your new system! We love IKEA's Algot system and have used it in several of our closets (and it is what you see in my craft room on the wall!). It is also perfect for our coat closet AND it is super affordable. IKEA has since discontinued this system, but they replaced it with the Boaxel system which appears to be super similar.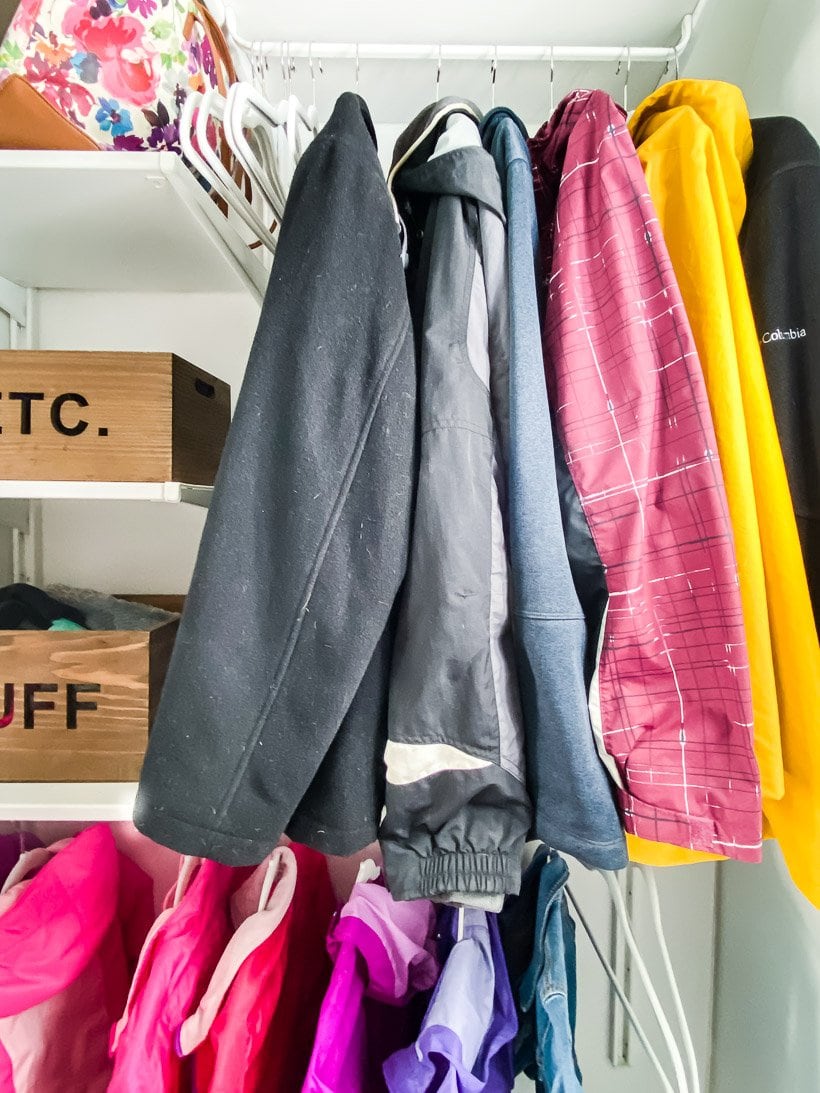 4) On the door we added this amazing shoe rack. This thing is so awesome and holds a ton of shoes. If you do nothing else toward coat closet organization, do this! Having all the shoes right where we can grab them is a game-changer. We were using bins when the girls were little, but they weren't working anymore. It is so much easier with the rack!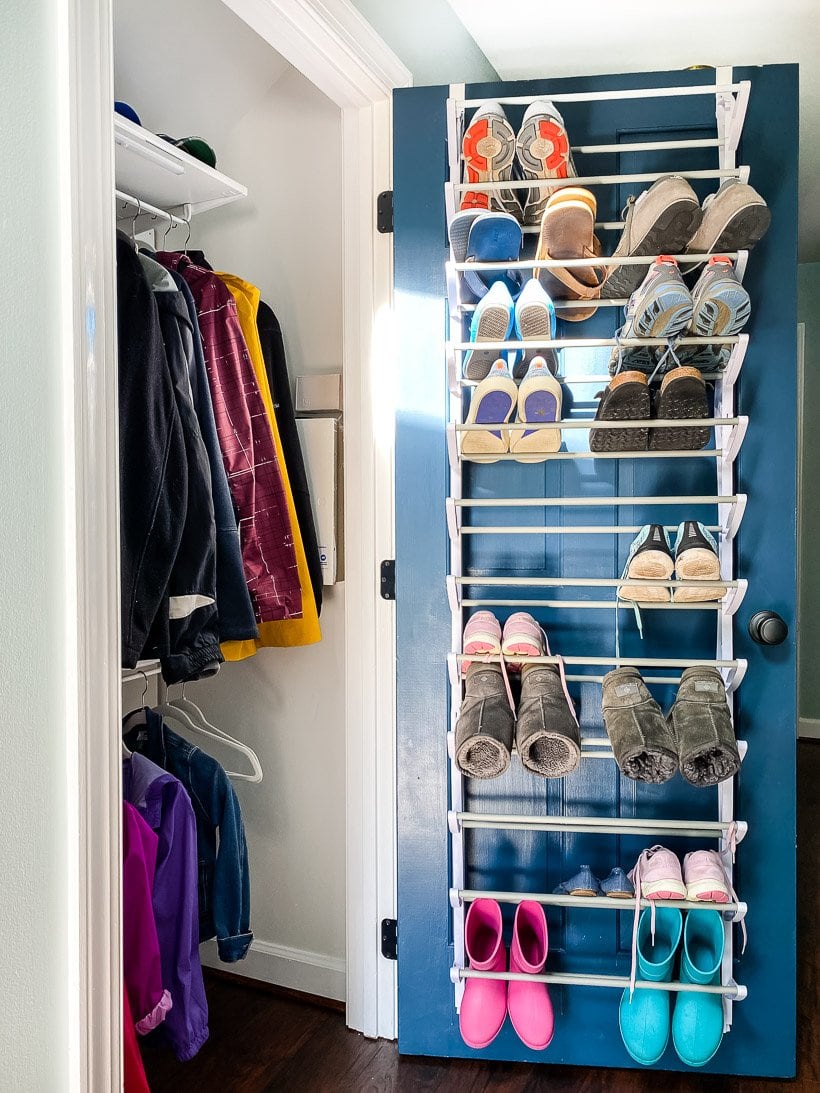 5) Install lights if you need them! Our coat closet is kind of dark and we found these battery powered LED lights that make a huge difference.
6) Add bins as needed. We added in a few for things like scarves, gloves and hats.
Go and enjoy your amazing newly organized coat closet and don't be afraid to adjust as needed. As our families change and grow, our kids and our needs change!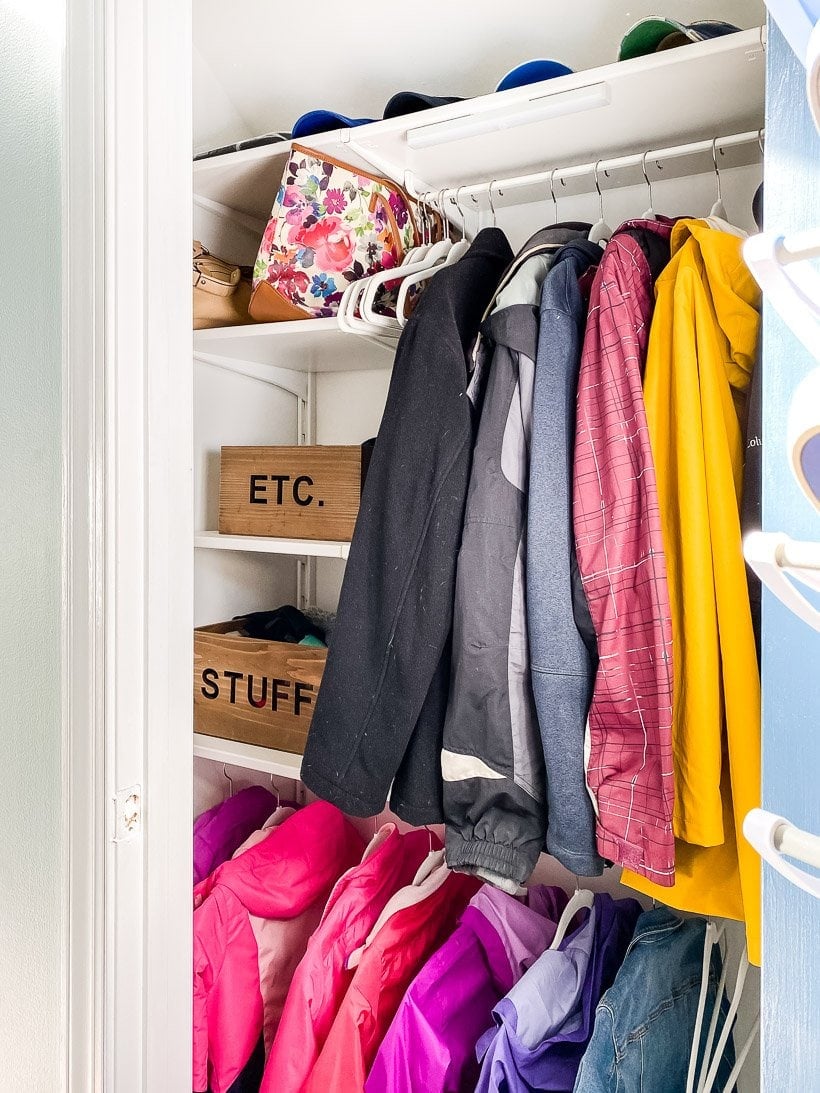 Now that you have done your coat closet, don't you want to get them all organized? And remember, if you are lacking closet space you can add a closet to any room (you just need a blank wall)!
Other posts you may enjoy:
Wondering how I approach transforming rooms and spaces in our home? Check out Designer in a Binder®.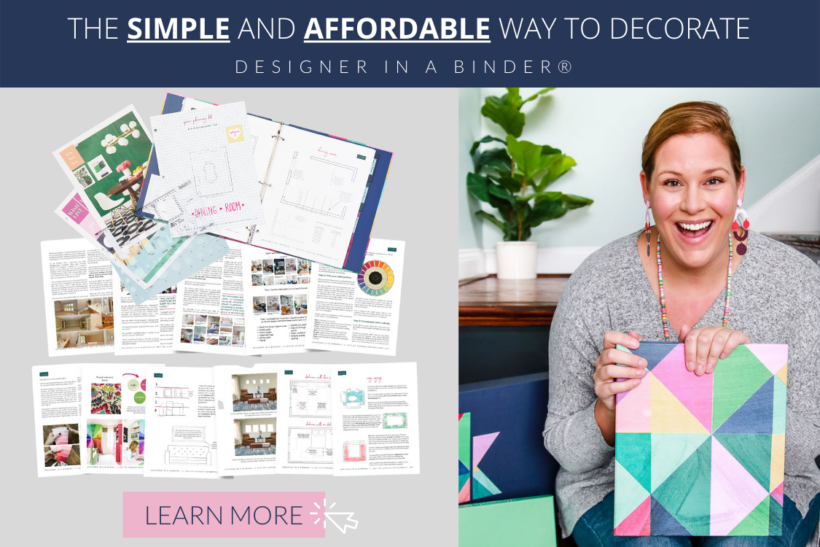 And if you want exclusive content and behind-the-scenes sneak peeks, be sure to subscribe before you head out!