The Laundry Room Refresh is DONE!
Last Updated on March 3, 2022
This is a sponsored post written by me on behalf of Hobby Lobby. All opinions are 100% mine.
We have a new floor, new washer and dryer and new decor in our colorful laundry room! Come see it now that it's all finished.
Hi friends! If you follow me on Instagram or saw me share on the blog last week, we recently installed a new floor in our laundry room. It was born out of necessity. You can click here to see for yourself what happened with the tile stickers we installed about 10 months ago. We installed a floating vinyl tile floor in less than 6 hours and we absolutely love it. You can learn how we installed the floating floor here. We also purchased a new washer and dryer for the first time in 14 years!
So with the new appliances and floor in our laundry room, it felt like a good time to address other needs and wants in our laundry room.
We needed a couple of things: 1) a new laundry basket (our old one fabric laundry bin started to develop mold on it–I know… GROSS) and 2) some sort of solution for drying all the paint brushes that we clean in our laundry room sink (leaving them in the stainless sink to dry was resulting in some rust issues).
And I wanted some sort of art or wall decor to hang on the wall opposite our washer and dryer. The only thing I'd done previously on this wall was hang some functional hooks. But it was looking pretty sad and boring compared to the rest of our colorful laundry room.
If you've been around a while, you know I don't love running errands. So I headed to Hobby Lobby since I felt it would be my best chance of finding everything I needed in one place! And this is also the time of year that their line from The Spring Shop®is released and tends to be on sale.
Sure enough, I found everything I needed and wanted. Everything I found was part ofThe Spring Shop® line, it was all 40% off (I don't know how long the sale lasts, so hurry if you want to catch it). I also found a zillion other things I wanted like this gorgeous mirror.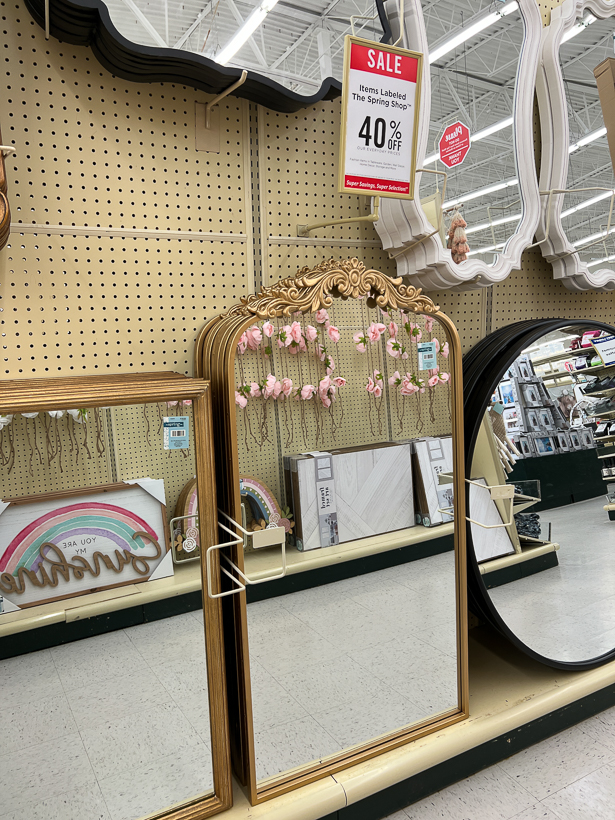 But I remained disciplined and focus. I happily left with the perfect laundry basket, this drying mat and this awesome laundry room sign.
I wasted no time in hanging up thelaundry room sign. It adds so much visual interest to this formerly boring wall. It's nice and big, which is what this wall needed.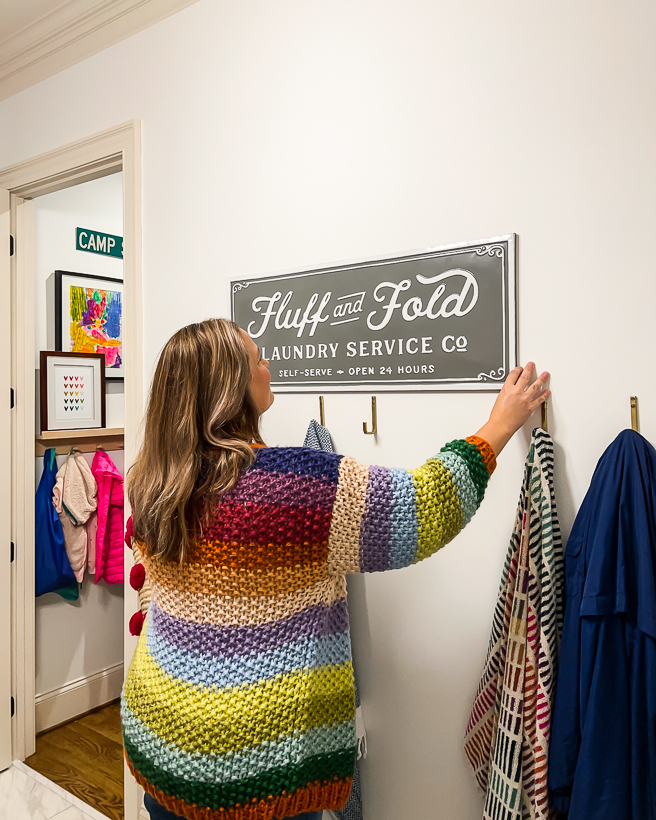 Thedrying mat sits perfectly on top of our dryer, which is right beside the sink where I clean all of my paint brushes. It's such a simple solution that I can't believe I didn't think of before.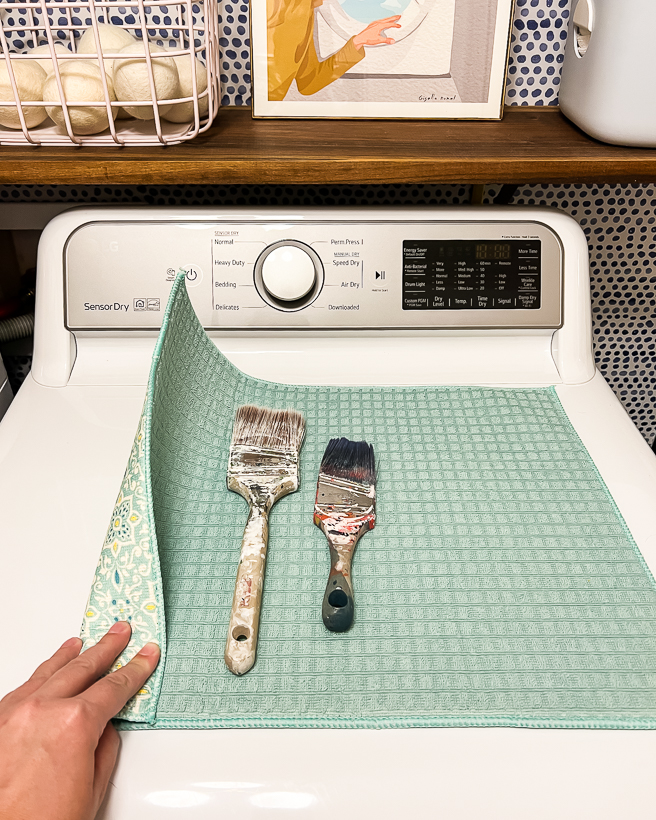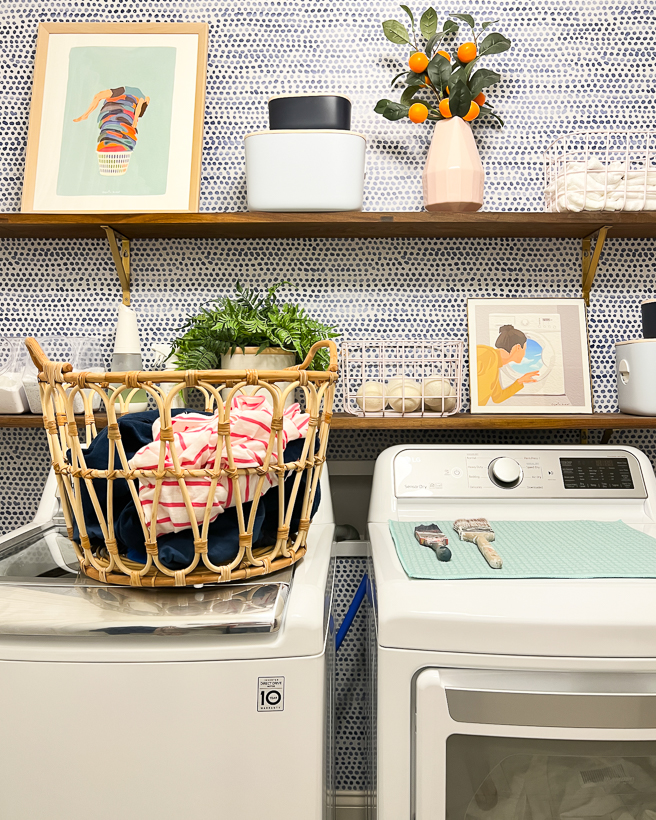 Last, but not least, we are happy to have a functional and pretty laundry basket. Since this one is wide open and made from natural rattan, I don't think we'll have any mold issues again!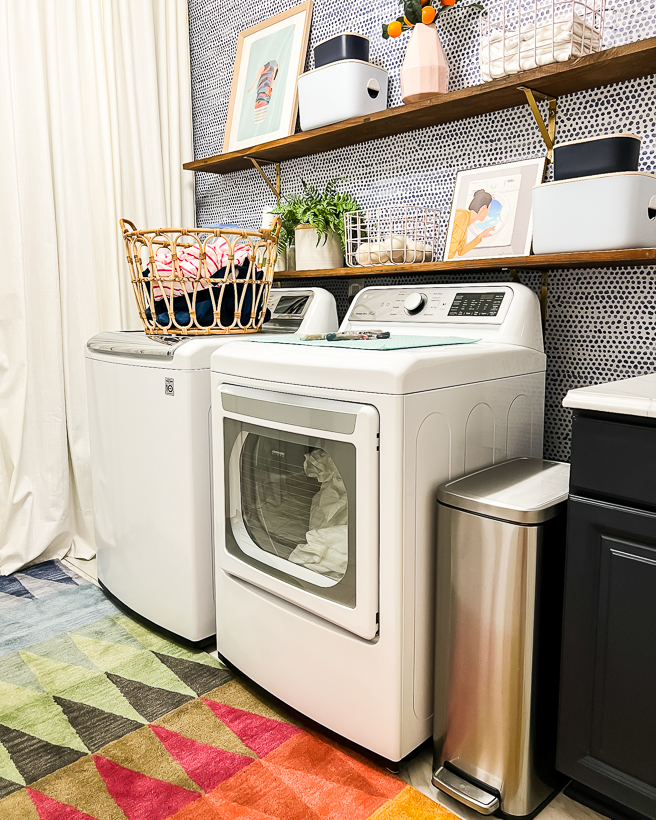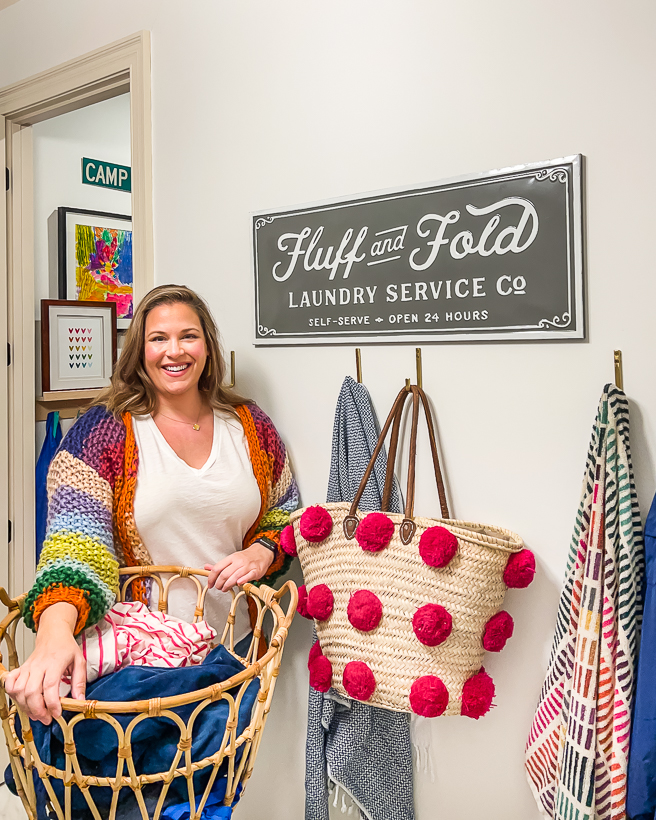 I can officially call our laundry room DONE and it feels so good! I hope this inspires you to finish off the last little details in a room in your home.
Wondering how I approach transforming rooms and spaces in our home? Check out Designer in a Binder®.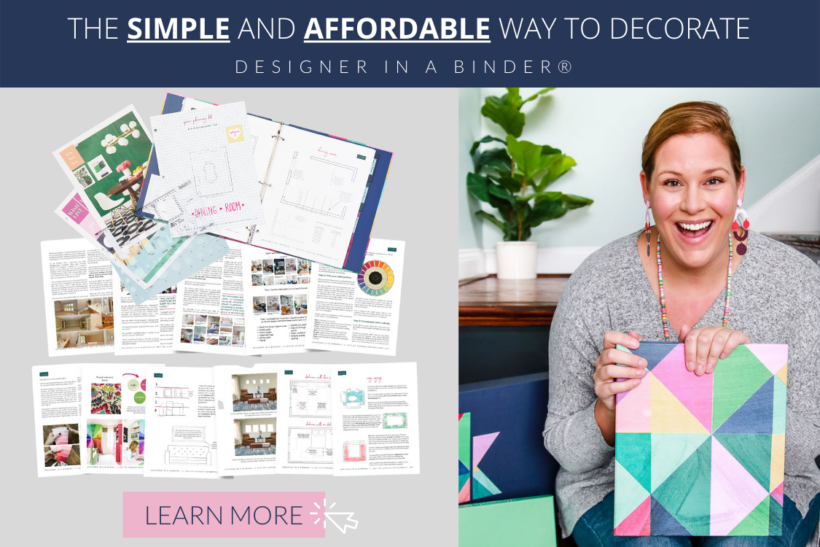 And if you want exclusive content and behind-the-scenes sneak peeks, be sure to subscribe before you head out!


[mv_create key="3″ type="list" title="Room Reveals" thumbnail="https://designertrapped.com/wp-content/uploads/2021/12/attleys-bathroom-reveal-1.jpg" layout="circles"]