Laundry Room Art: Top Designer Picks
Last Updated on March 2, 2022
Every room in your house deserves to be designed beautifully, even the functional spaces. These laundry room art picks will make you actually enjoy all the time you spend folding clothes!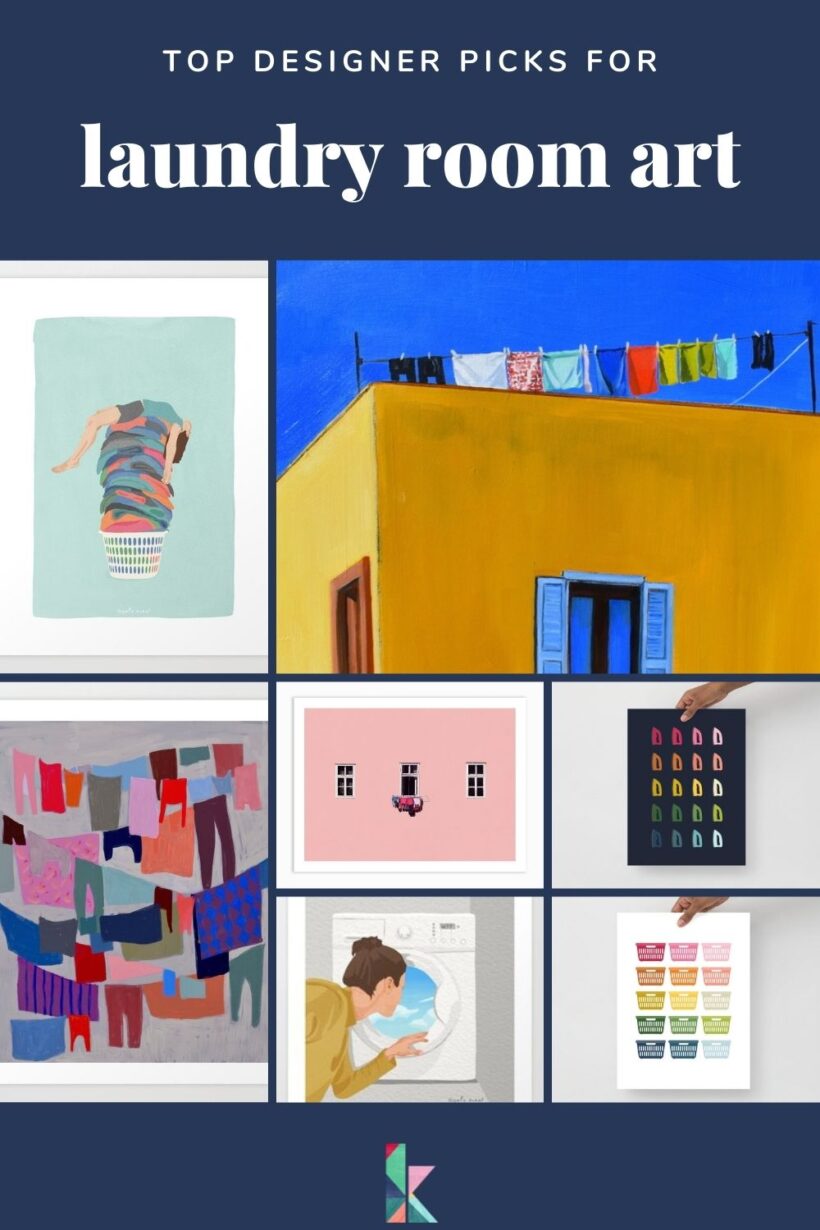 When we recently gave our new laundry room a complete makeover I found so much fun laundry room art. Just because it is a room known for function doesn't mean you have to sacrifice style and beauty!
Back when I redid my first laundry room, the space made me SO happy. I wanted to recreate that feeling again in this house, and I knew choosing the right art would be important. When I designed this space I choose fun small prints to style our open shelving, and the large prints are ones that I designed and you can find in my shop! I wanted lots of color and for the laundry room to feel as polished and fun as the rest of my house.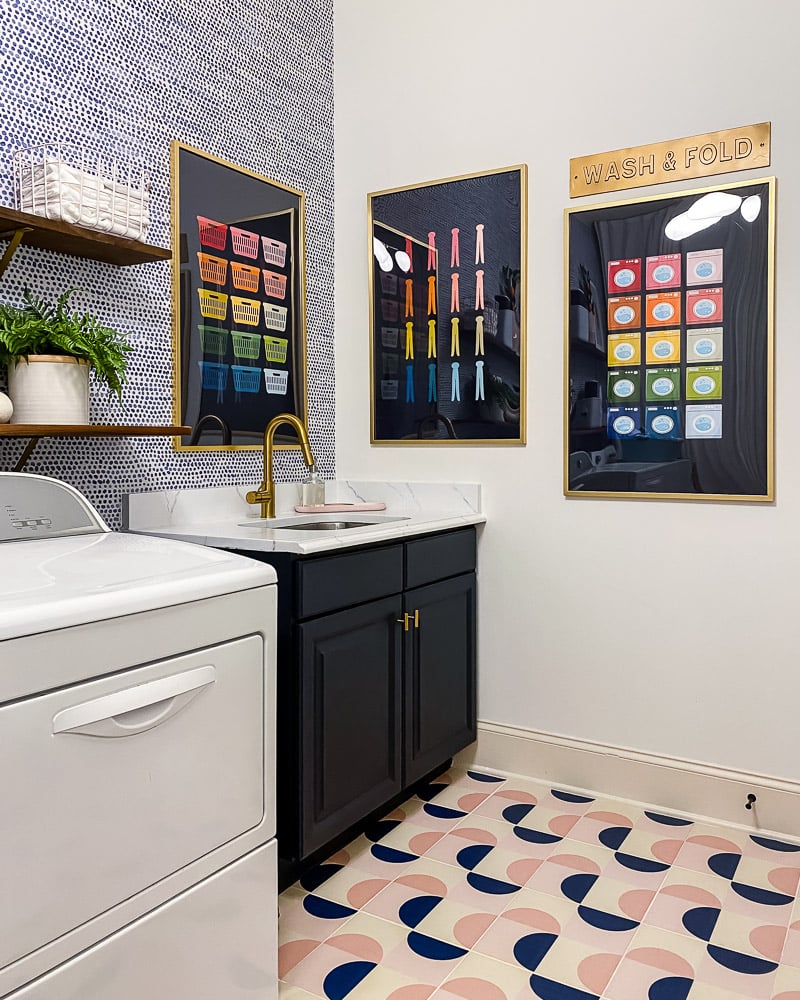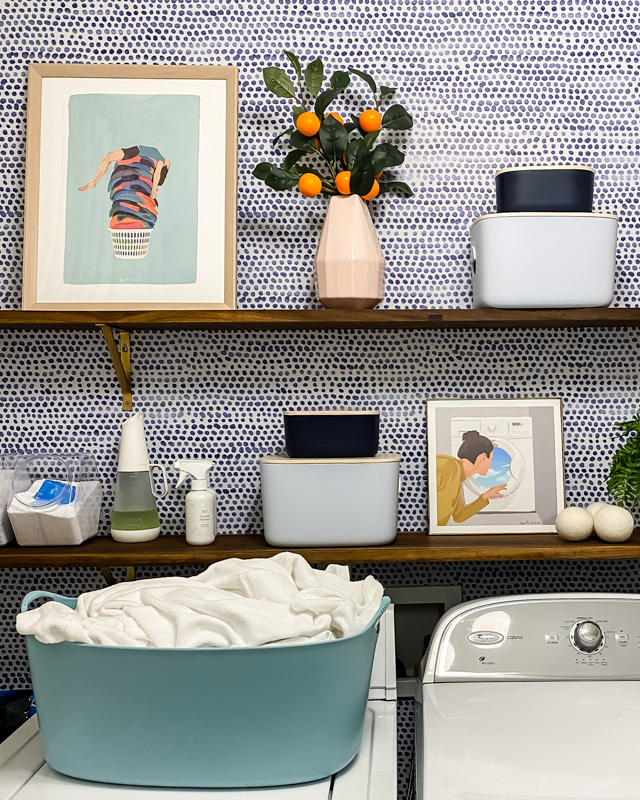 Stylish Laundry Room Artwork
Everyone should love every part of their house. And you should love your laundry room just like I do, so I spent some time curating my favorite pieces of laundry room art for you! There are SO many fun and colorful options that really can add much-needed style to this often-overlooked space. I mean I don't know about you, but I spend lots of precious minutes in our laundry room, so I enjoy having beautiful art to enjoy! If I have to do laundry, I want my laundry room to be as beautiful and colorful as the rest of my house.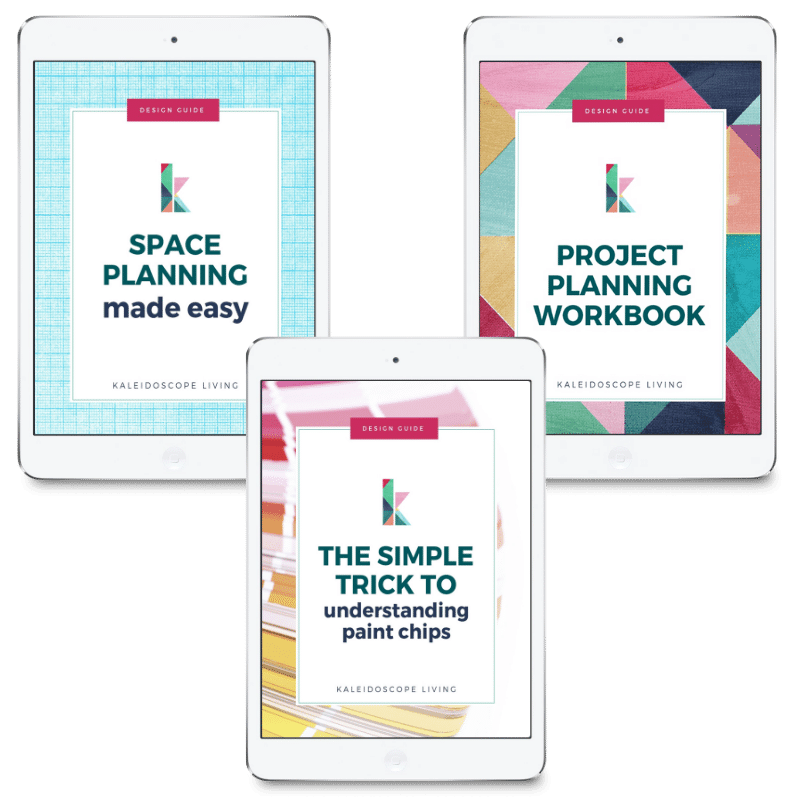 Get my FREE design guides when you subscribe!
This post contains affiliate links for your convenience. Click here for my full disclosure policy.
Click on any image below for full product details

Wondering how I approach transforming rooms and spaces in our home? Check out Designer in a Binder®.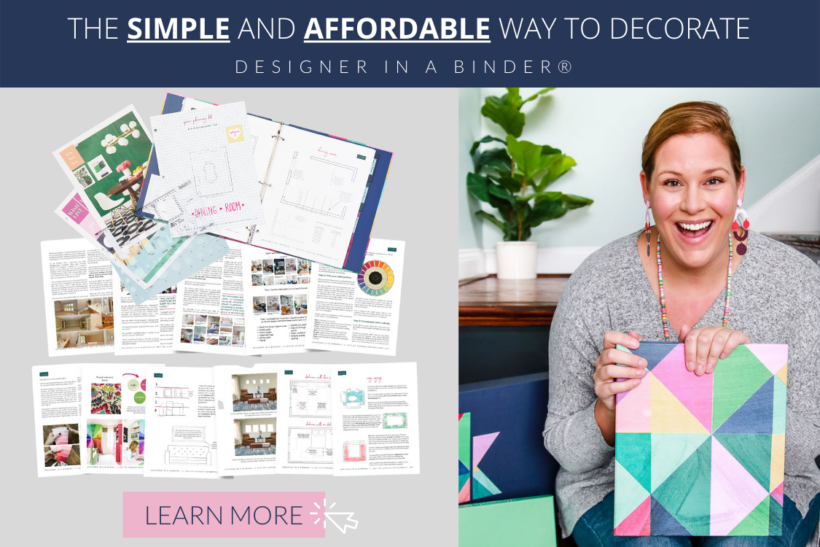 And if you want exclusive content and behind-the-scenes sneak peeks, be sure to subscribe before you head out!


[mv_create key="2″ type="list" title="Design Posts" thumbnail="https://designertrapped.com/wp-content/uploads/2018/05/how-to-pick-paint-colors-1.jpg" layout="circles"]