Functional and Pretty Small Closet Organization
Last Updated on March 3, 2022
This is a sponsored post written by me on behalf of Liberty Hardware. All opinions are 100% mine.
I've been on a closet organization RAMPAGE lately. It all started with the recent renovation of our master closet (you can see that transformation here). Seeing just how functional and organized our closets can be motivated me to deal with all the other closets in our home, one at a time. Next up was our coat closet, which has never functioned well for us. Well, after a couple of days of work, it is a dream. Read on to learn all about our new functional and pretty small closet organization.
First up, let's take a look at the space before we got started. It's a very typical coat closet–it's small and had one clothes hanging rod and one shelf in it. It was painted builder's white and was SUPER boring. I never liked that our young twin girls were unable to hang their own coats up (I like them to be independent with things like that–it not only helps us, it teaches them to be responsible for their own belongings). And we just wound up cramming things into the closet and slamming the door so that we didn't have to look at it. Small closet organization was lacking, to say the least!
| | |
| --- | --- |
| | |
After removing everything from the closet, we did what we always seem to do. We patched and painted. I picked a GORGEOUS bold salmon/watermelon color (Watermelon Crush by Behr) and painted the walls. Small closets are a great place to experiment with a fun color! Of course, I wanted to add even more color and pattern, so I wound up creating my own DIY wall decals in navy blue (tutorial on that coming soon). Love the salmon and navy blue together :)
Then we needed to choose our small closet organization system. We knew we wanted to move away from the hanging rod to hooks and baskets and we didn't want to spend a fortune. That's when we found the Calleo Collection that is sold Exclusively at Target (online and in stores). It's super easy to find in the store–just head to the home improvement section near the light bulbs. All I can say is "Say hello to Calleo. Say goodbye to messy spaces!"
Y'all, this system is amazing. It's well made, pretty, functional, and AFFORDABLE. Best of all, it's completely Customizable storage and so you can configure it to meet your exact needs. You choose your rail, slide on your accessories and organize your stuff. So simple.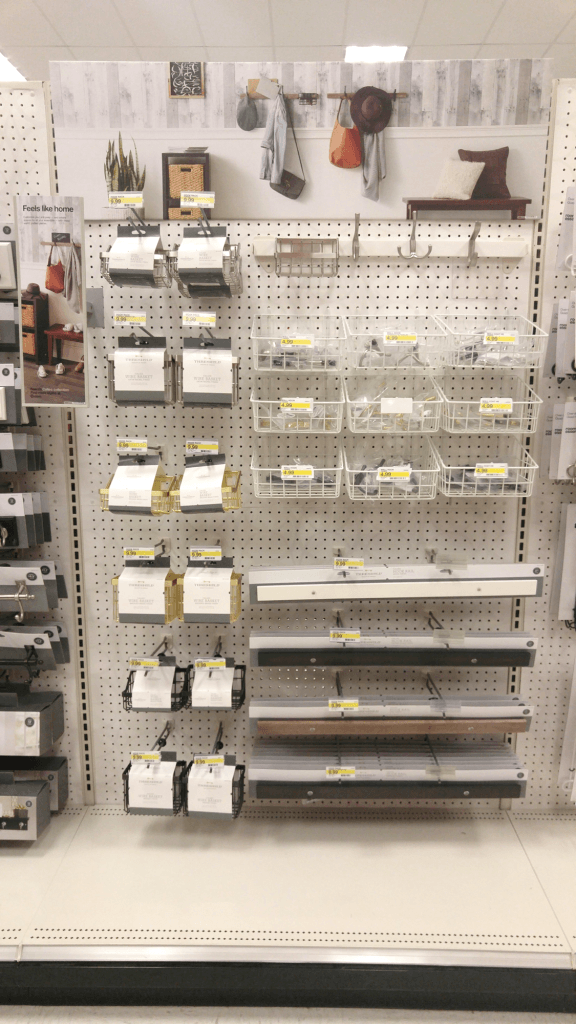 All I can say is "Say Hello to Calleo. Say goodbye to messy spaces!" Y'all, this system is amazing. It's well made, pretty, functional, AFFORDABLE and so flexible so you can customize it to meet YOUR needs. You choose your rail, slide on your accessories and organize your stuff. So simple. It's perfect for small closet organization, but you could use it in a zillion different ways in any room of your home! Installing the rails was incredibly easy. Attley and Avery even pitched in and helped :) They love using our drill driver. What can I say? They are born to be DIYers.
| | |
| --- | --- |
| | |
Check out the finished installation. Swoon! So pretty! We chose the Vintage Black rails and the brass baskets and hooks. All of the hooks we used are the "Modern" hooks and I love the lines of them. We used all three of the basket options: tall, short and wide. (FYI- that weird raised panel is the access panel for our A/C duct work.)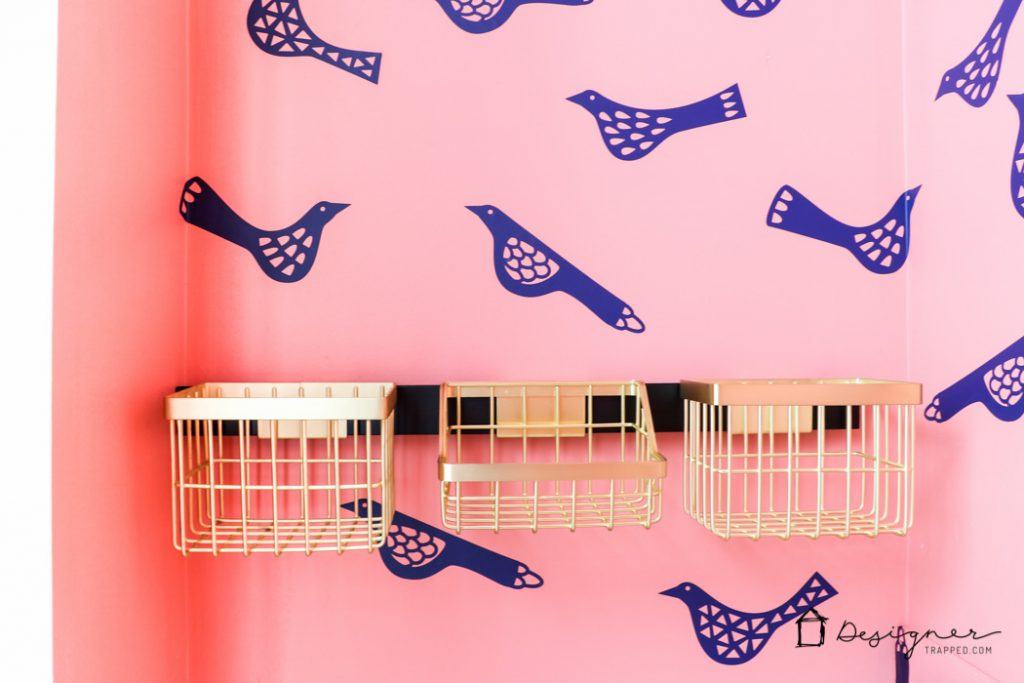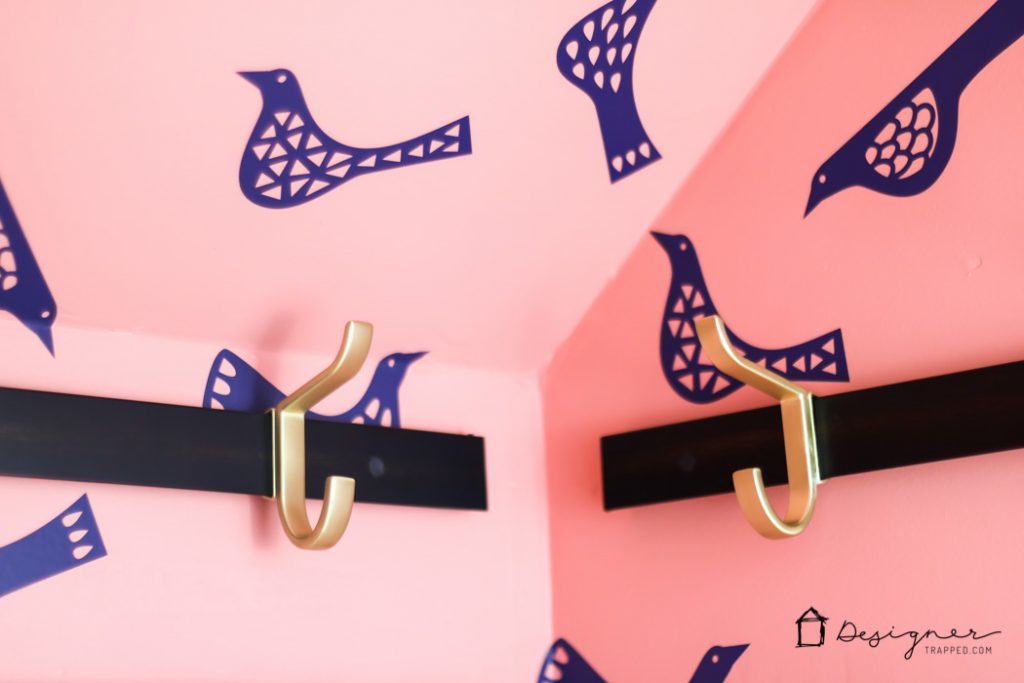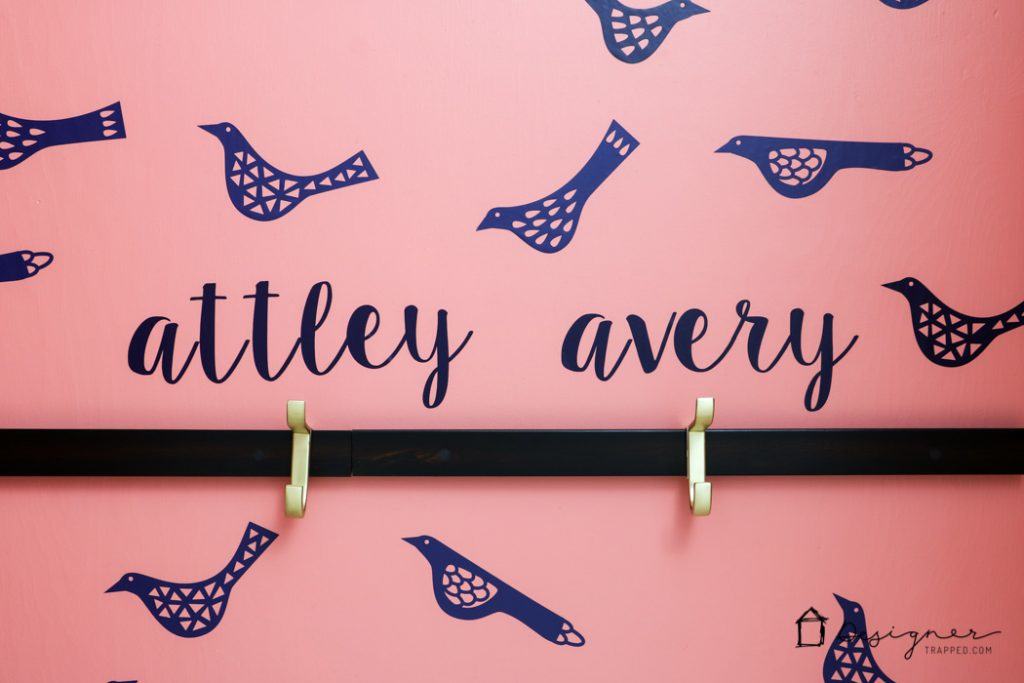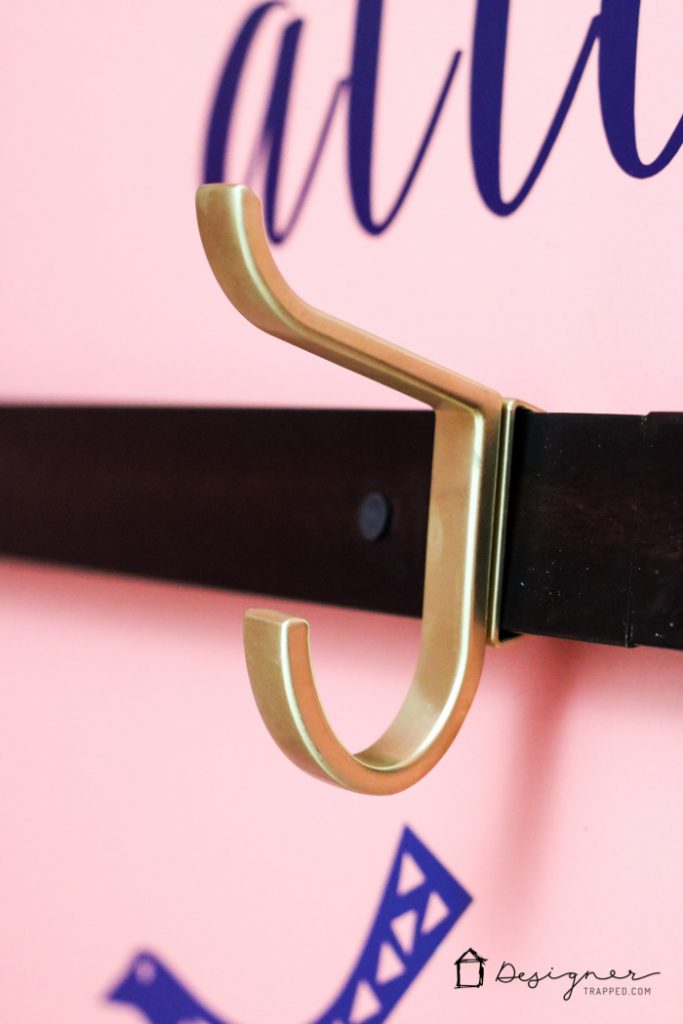 We added two rails, some hooks and baskets to the back of the door for even more small closet organization!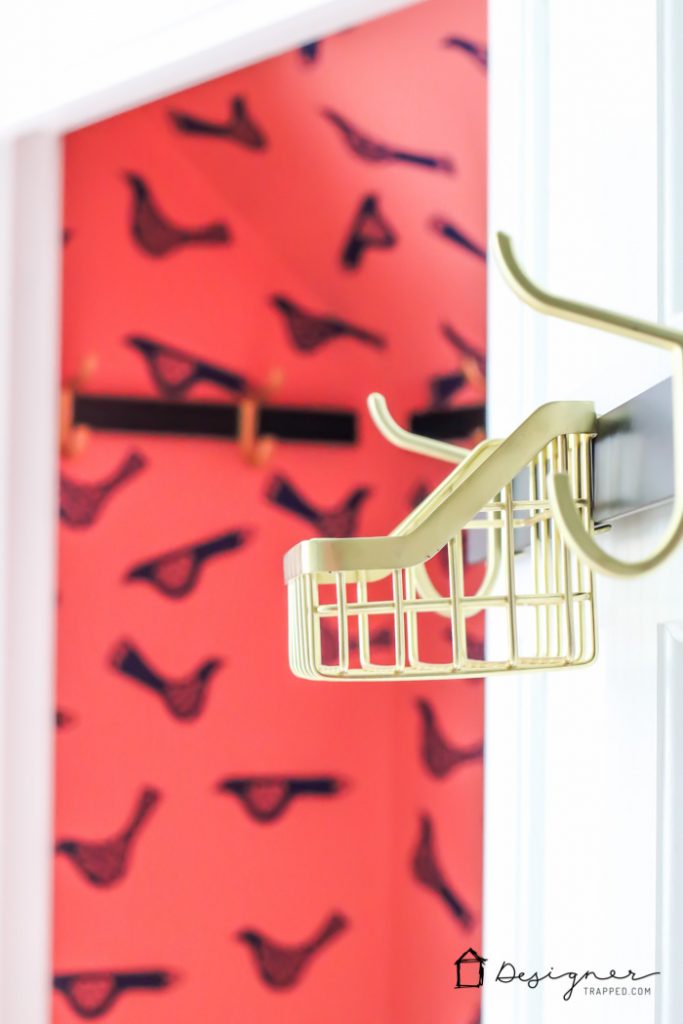 NOW (insert drumroll), check it out after I had a chance to style it :)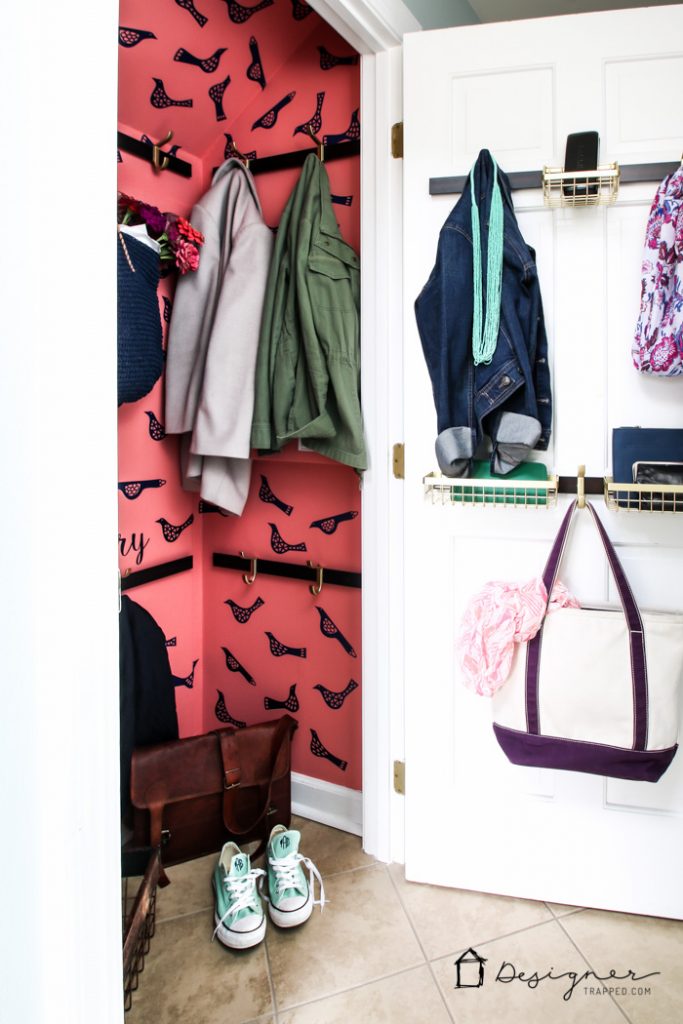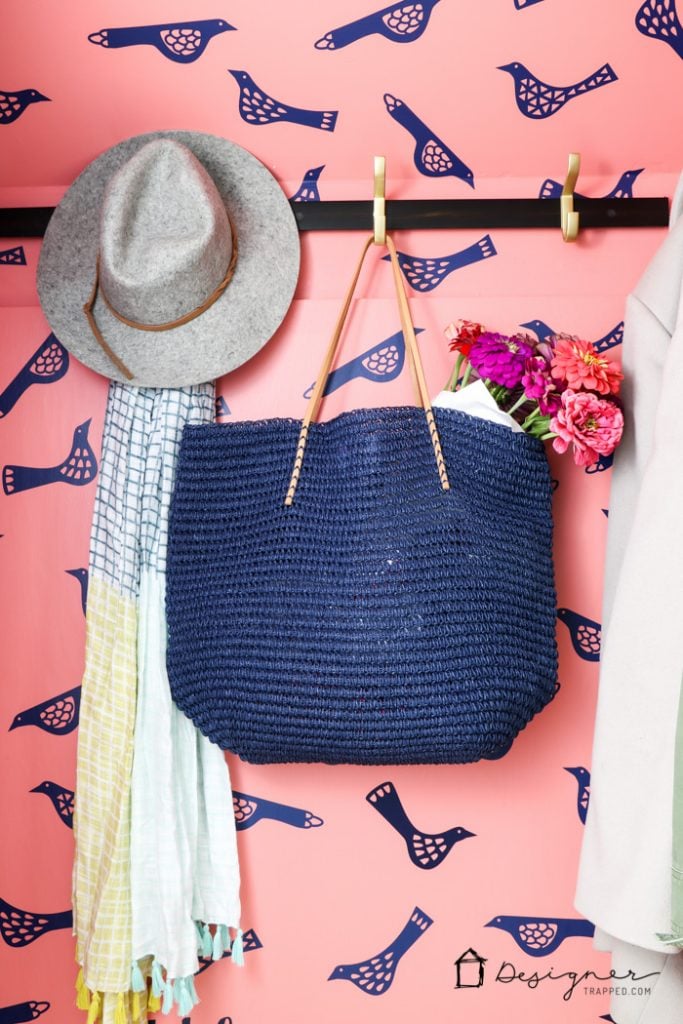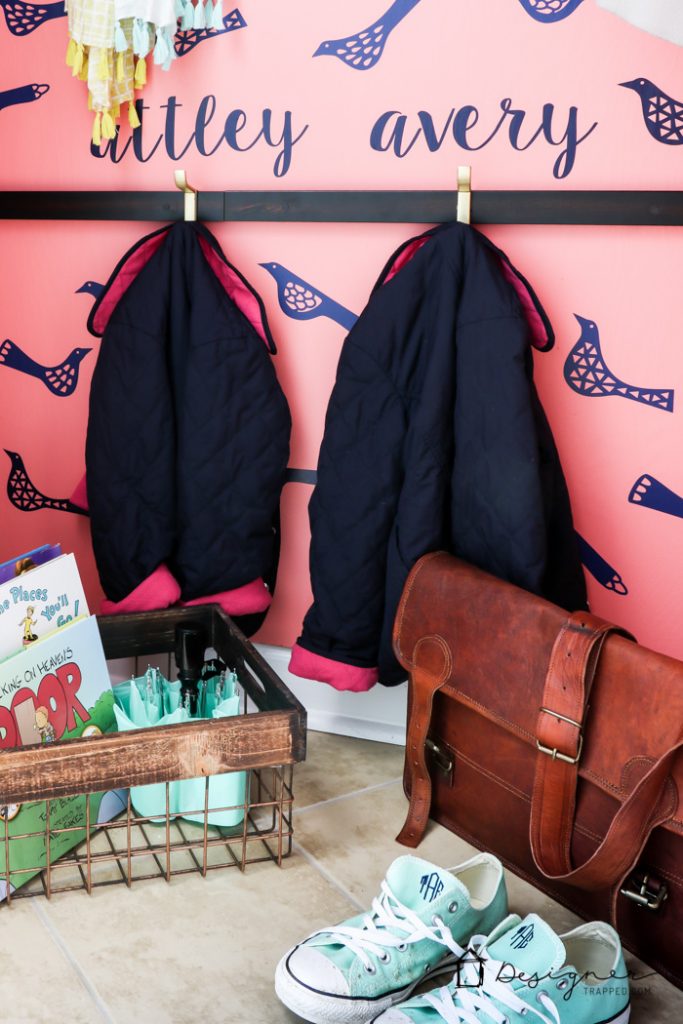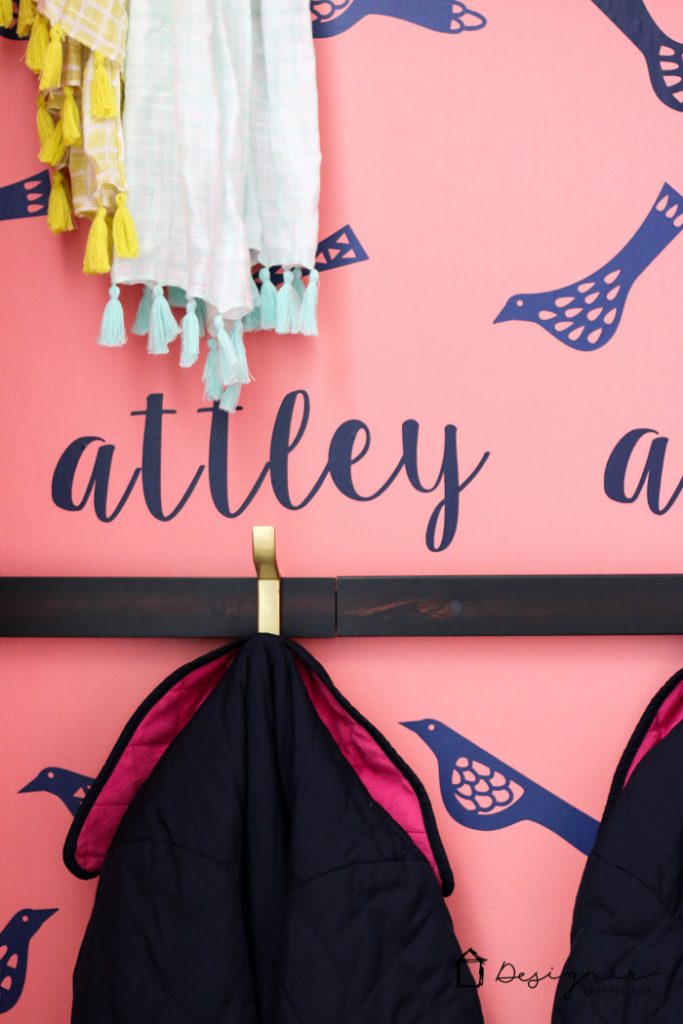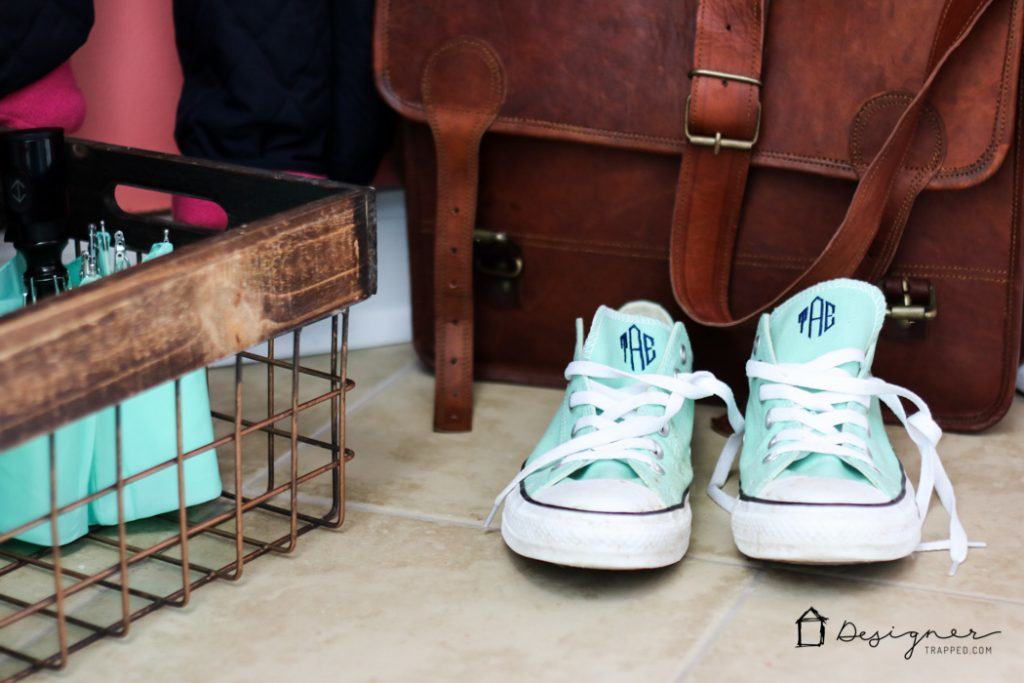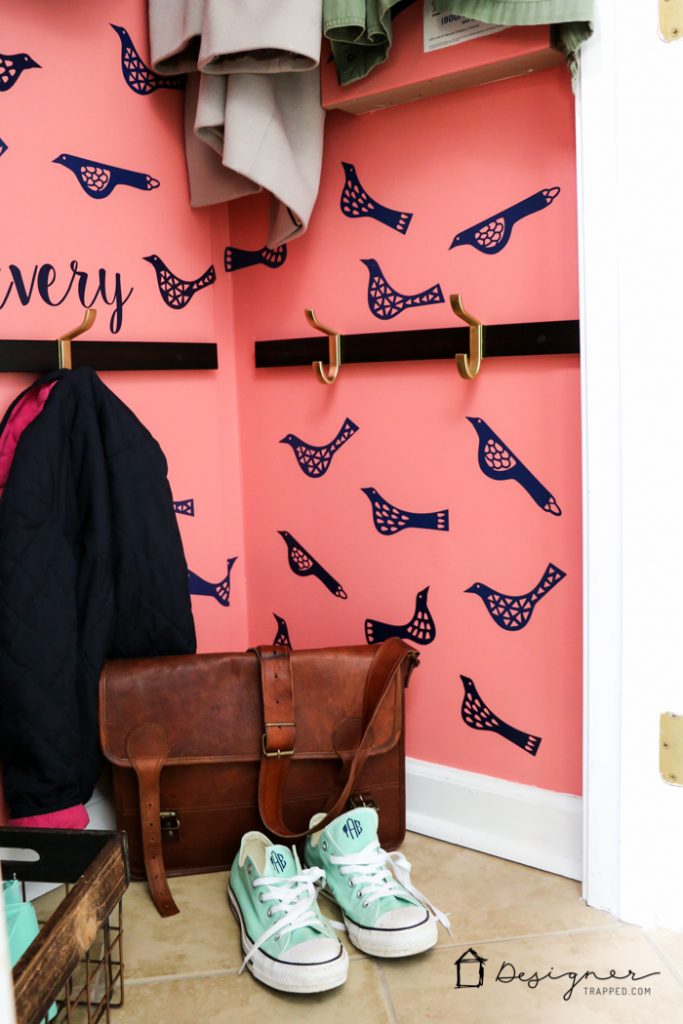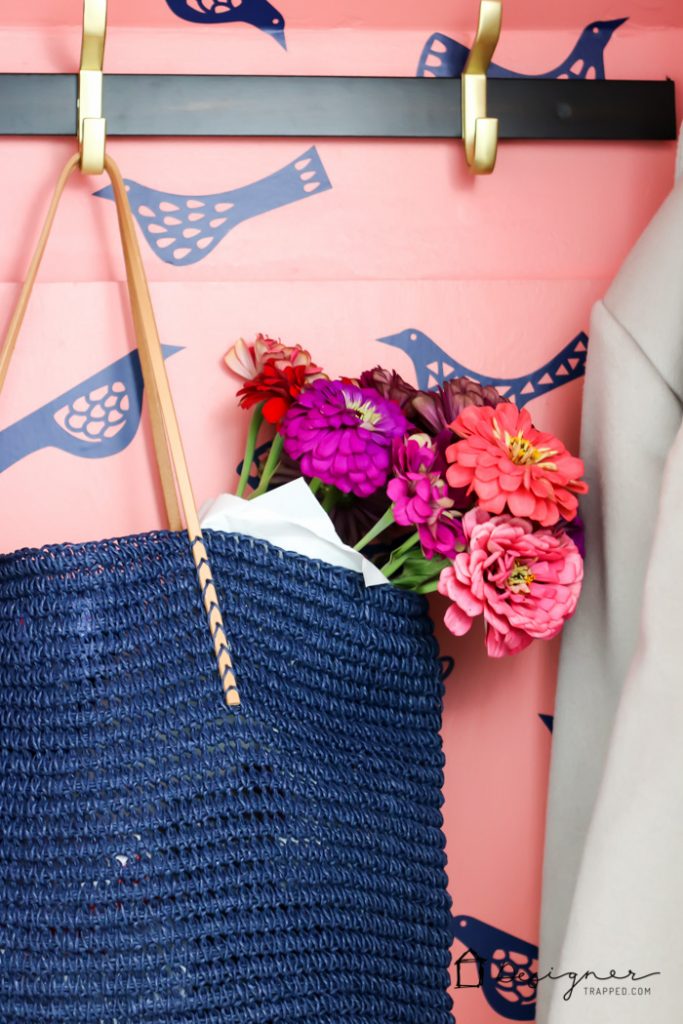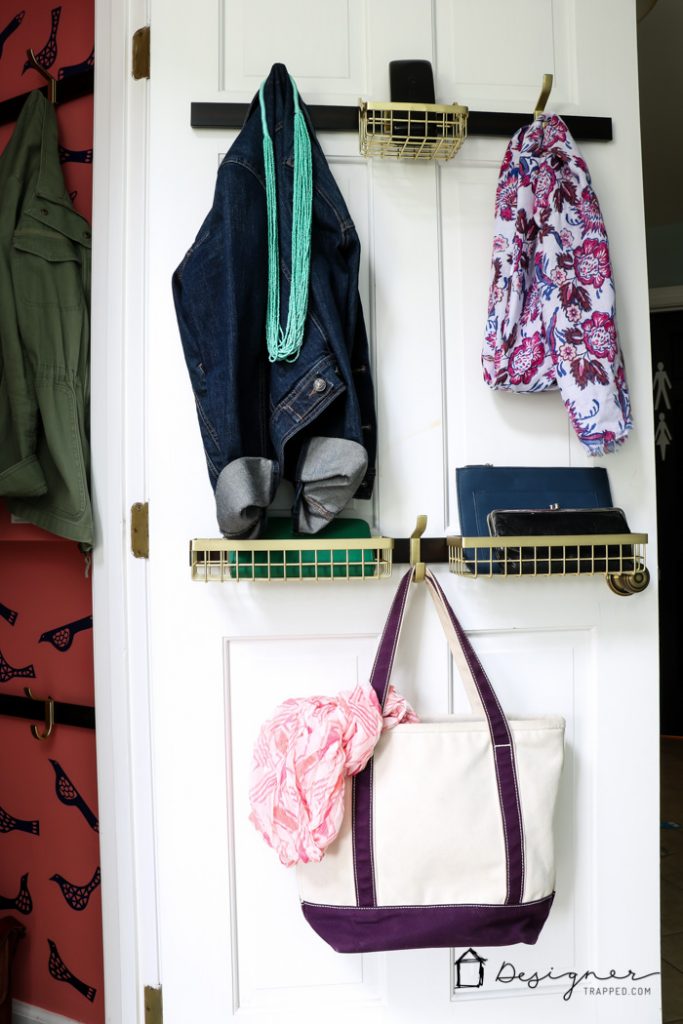 Now, I know what your thinking… Where's all the other stuff?! You're right. We don't live with a perfectly styled closet all the time. Here's how the closet looks with all of our stuff in it. The new small closet organization system fits ALL our stuff and works perfectly.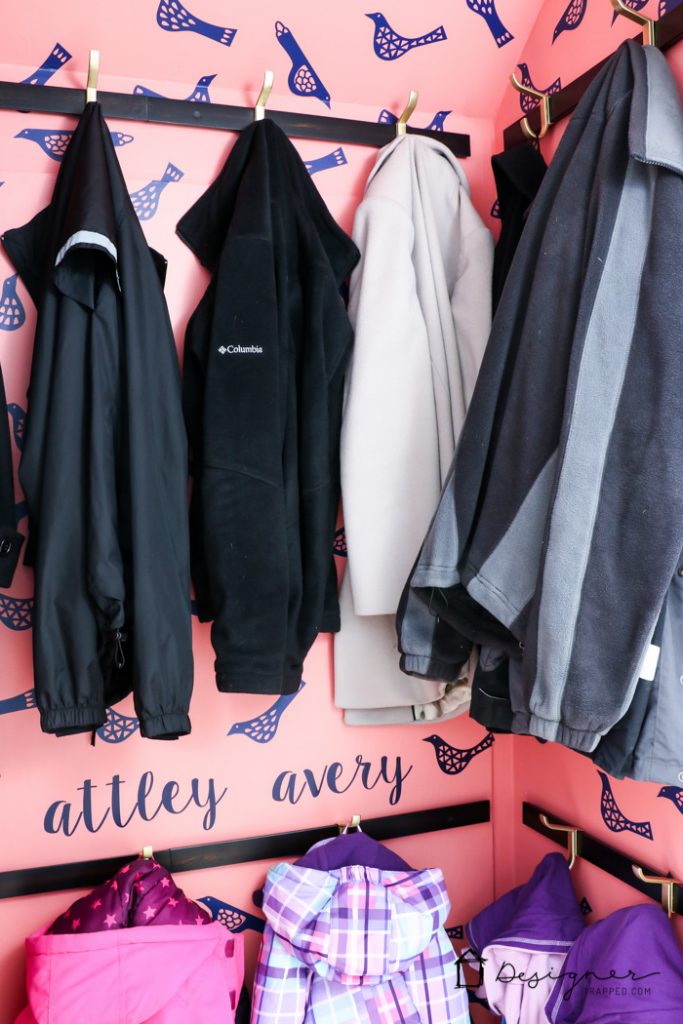 The hooks are so convenient for all of our jackets and coats, and the baskets in the closet hold the girls' winter hats and gloves perfectly.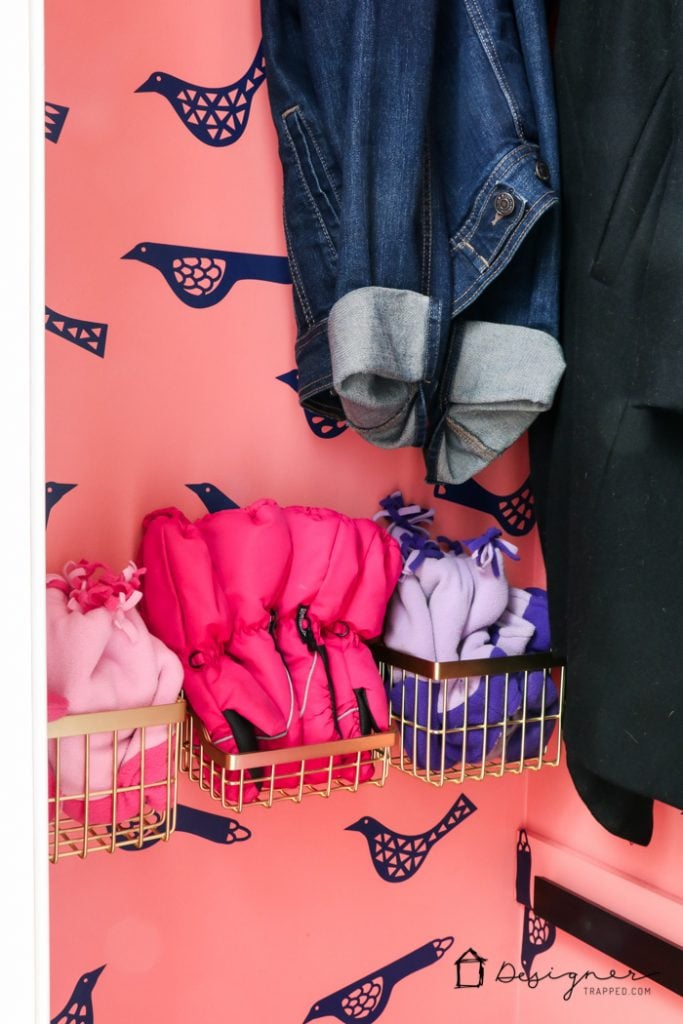 The bottom rails are hung low enough so that our girls can grab AND replace everything themselves. WIN!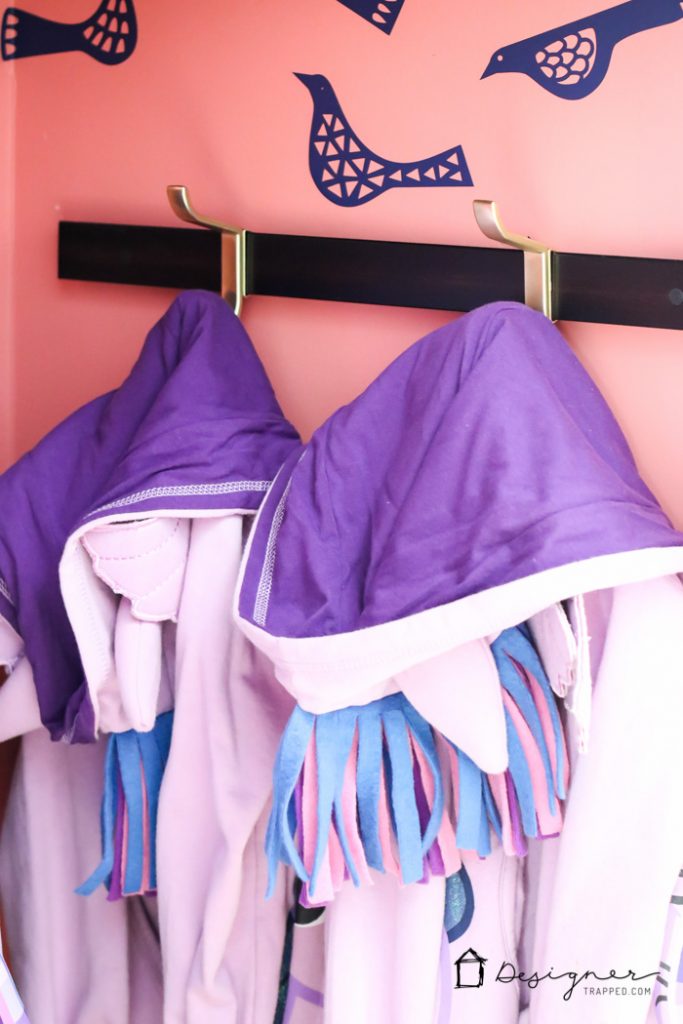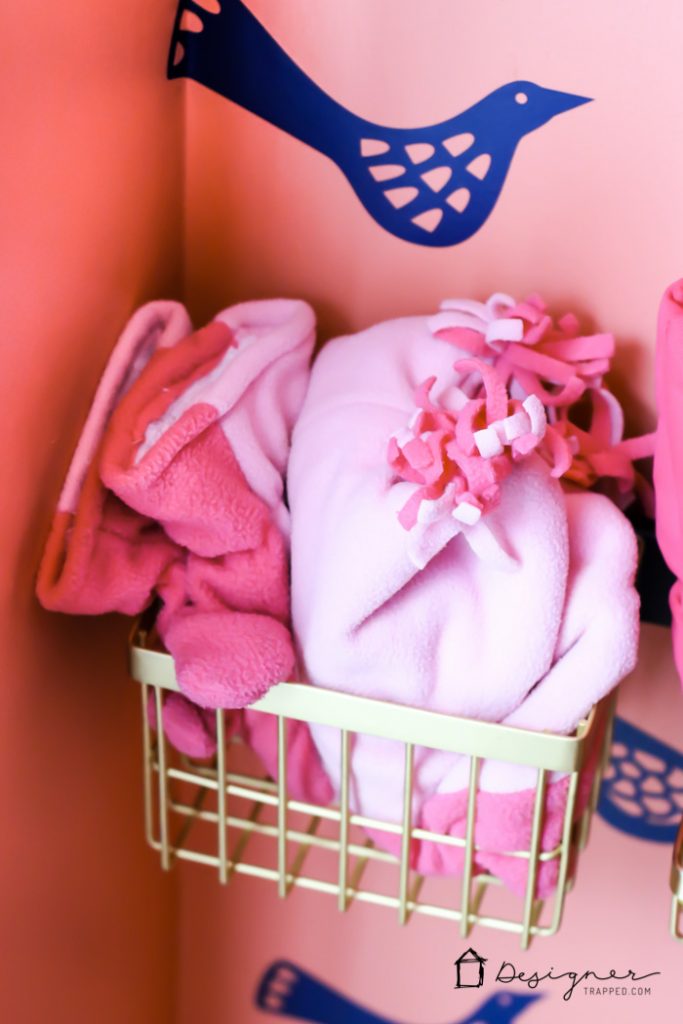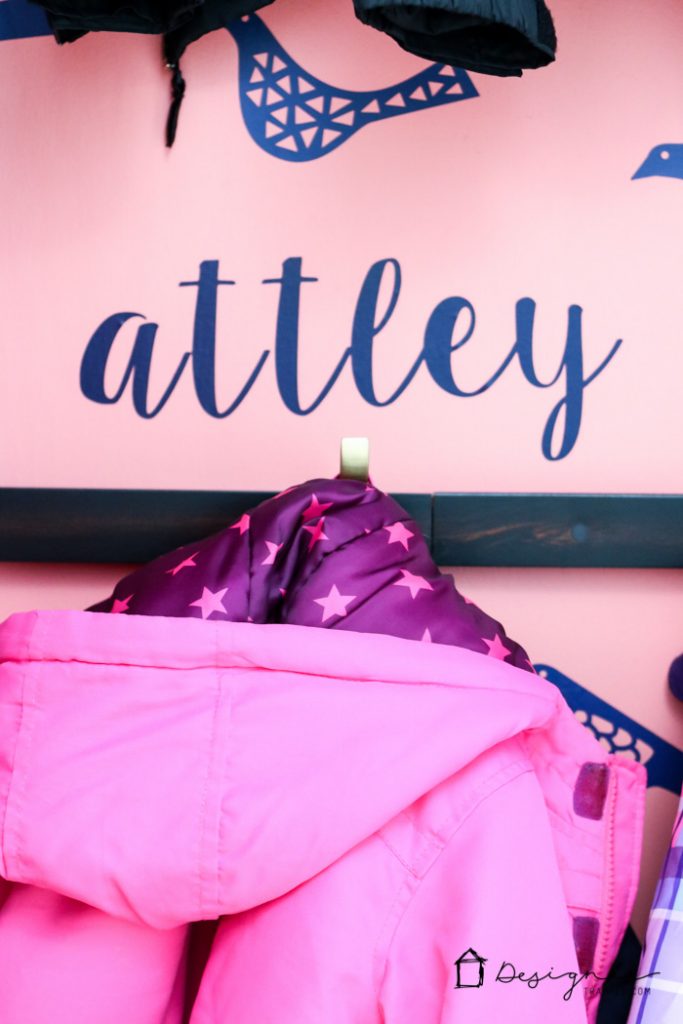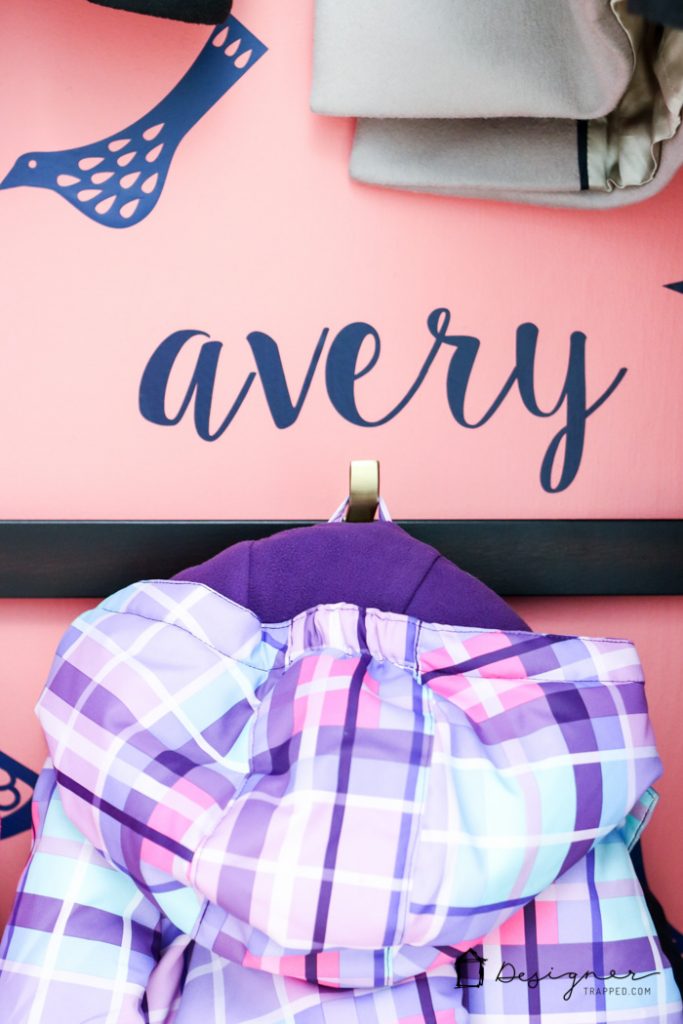 I'm so glad we decided to utilize the back of the door for extra storage. It's the perfect place to hang scarves and purses and the baskets hold sunglasses and some of the girls' art supplies :)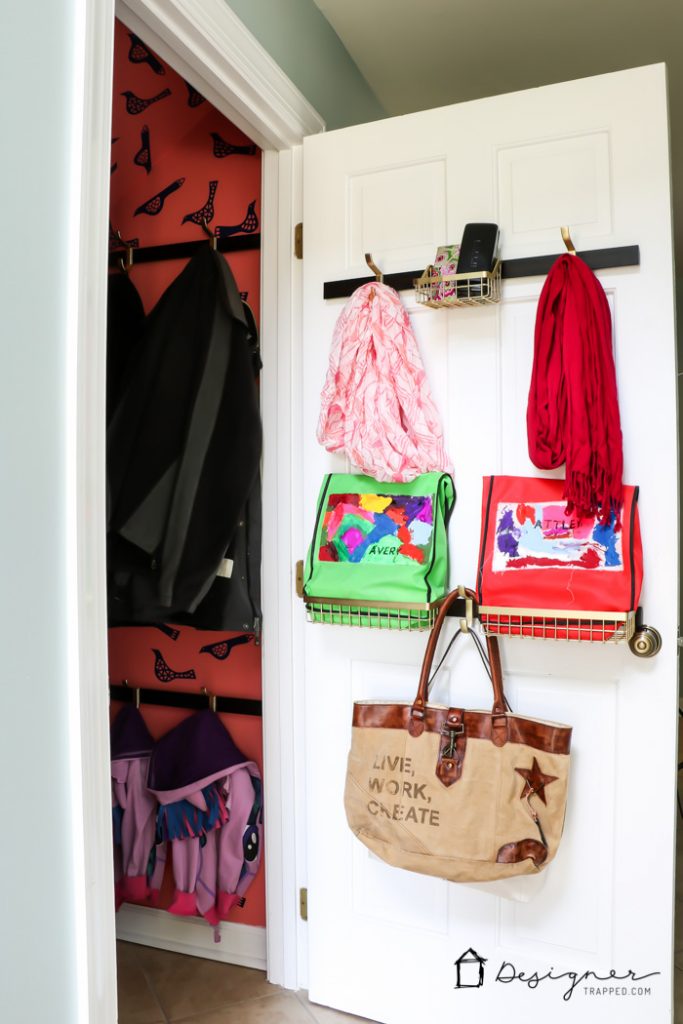 Ahhh, I'm in love and am feeling so much more organized. Though it can take some time to get organized, I always feel like I SAVE time in the long run. That will definitely be the case with this closet. I mean, how much time will we save by just hanging our coats on hooks instead of hangers, especially since the girls can hang their own now?! I'm already brainstorming another room or closet I can use the Calleo system in. I'm thinking the laundry room :) Stay tuned!
Bottom line… If you have a small closet that seems overstuffed, rest assured that small closet organization is possible. Best of all, it can be pretty, functional AND affordable all at the same time. Target does it again :) You can learn more about the Calleo system by watching the video below.
​
[mv_create key="3″ type="list" title="Room Reveals" thumbnail="false"]​