Simple Master Closet Organization
Last Updated on August 10, 2021
Organizing is one of the things keeping me sane while I am stuck at home. Our master closet had gotten a bit out of control, but I tamed it quickly with these simple master closet organization products!
If you follow me on Instagram, it's no secret that I've been cleaning and organizing A LOT since this whole quarantine lifestyle began. Not only is it something that we've needed to do for a while, but it helps me control my anxiety (weird, but true). We installed a new master closet system several years ago and it stayed organized for a while, but recently it was getting to be a bit of a hot mess.
So when The Container Store announced to its brand ambassadors (including me) that our April project was closet organization, I was THRILLED. I knew it was the perfect opportunity to get our master bedroom closet tidied and organized.
I am honored to be a brand ambassador for The Container Store! This post contains some affiliate links for your convenience. Click here to read my full disclosure policy.
I chose several of the Gray Cambridge drop-front sweater and shirt boxes. But don't be fooled by the names–they can store LOTS of things. Yes, I am using some of the boxes for my sweaters (since it's so bad to hang sweaters), but I also put all of Joe's bathing suits in one and that works perfectly!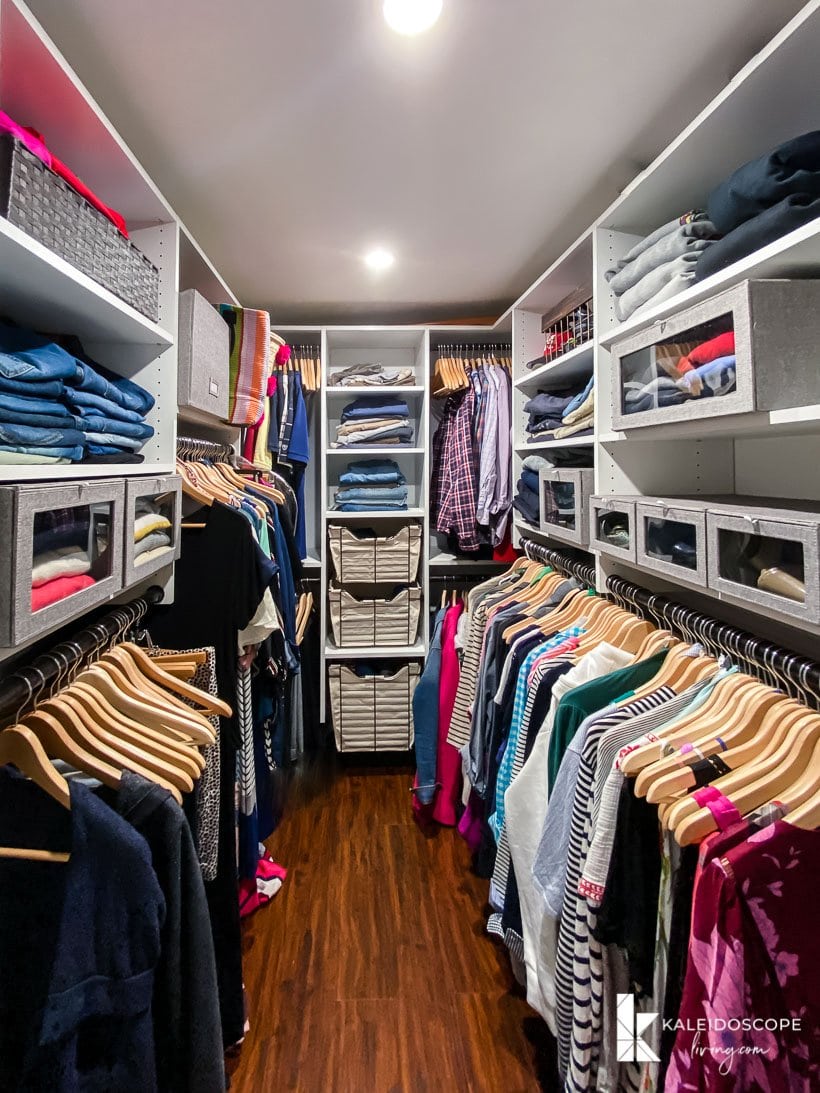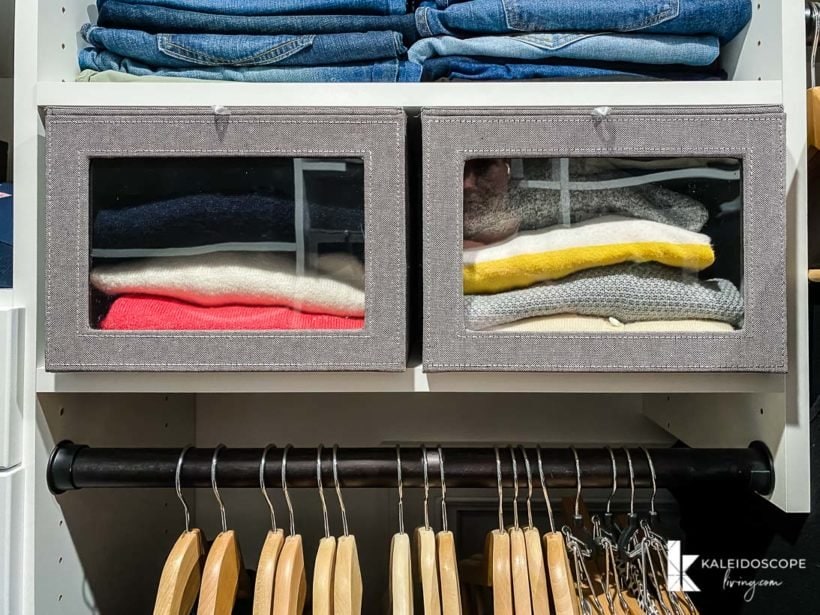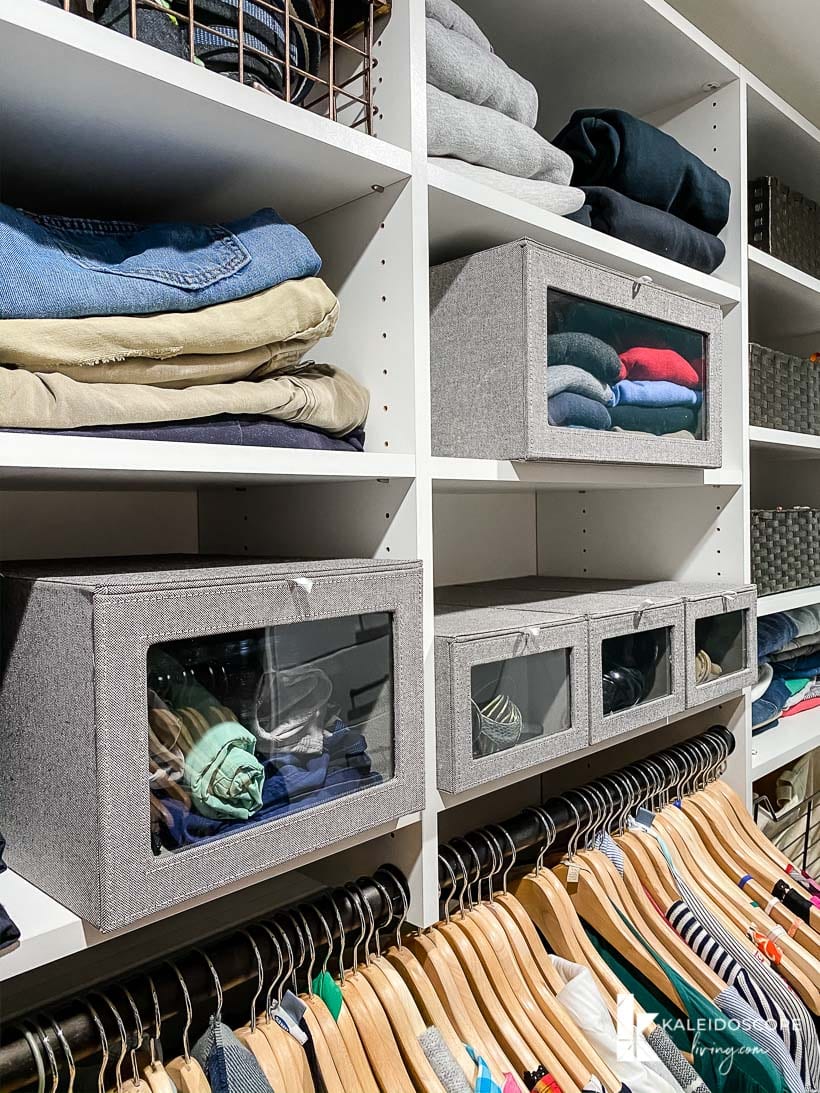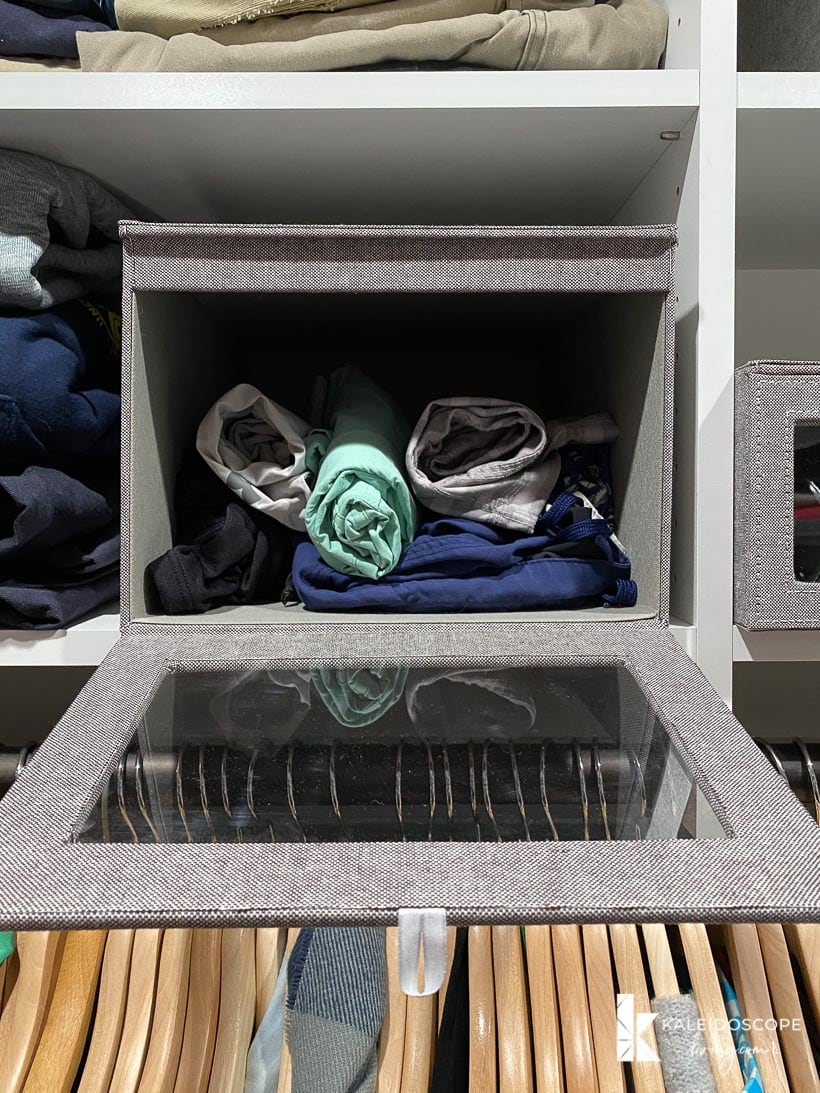 I ordered a couple of Gray Cambridge shoe boxes for my few pairs of "nice" shoes. For the rest of my shoes, I am loving the 24-pocket over the door shoe organizer.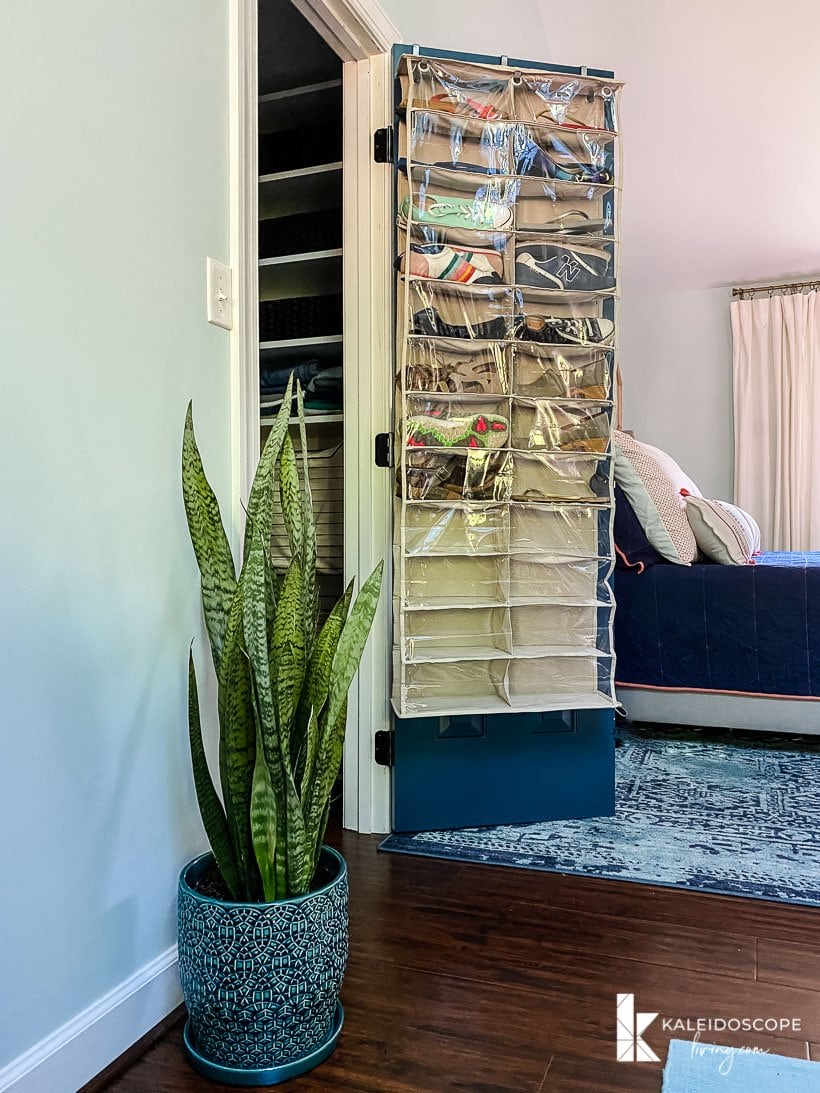 And I was finally able to bring a bit more order to my purse storage with this purse storage bin.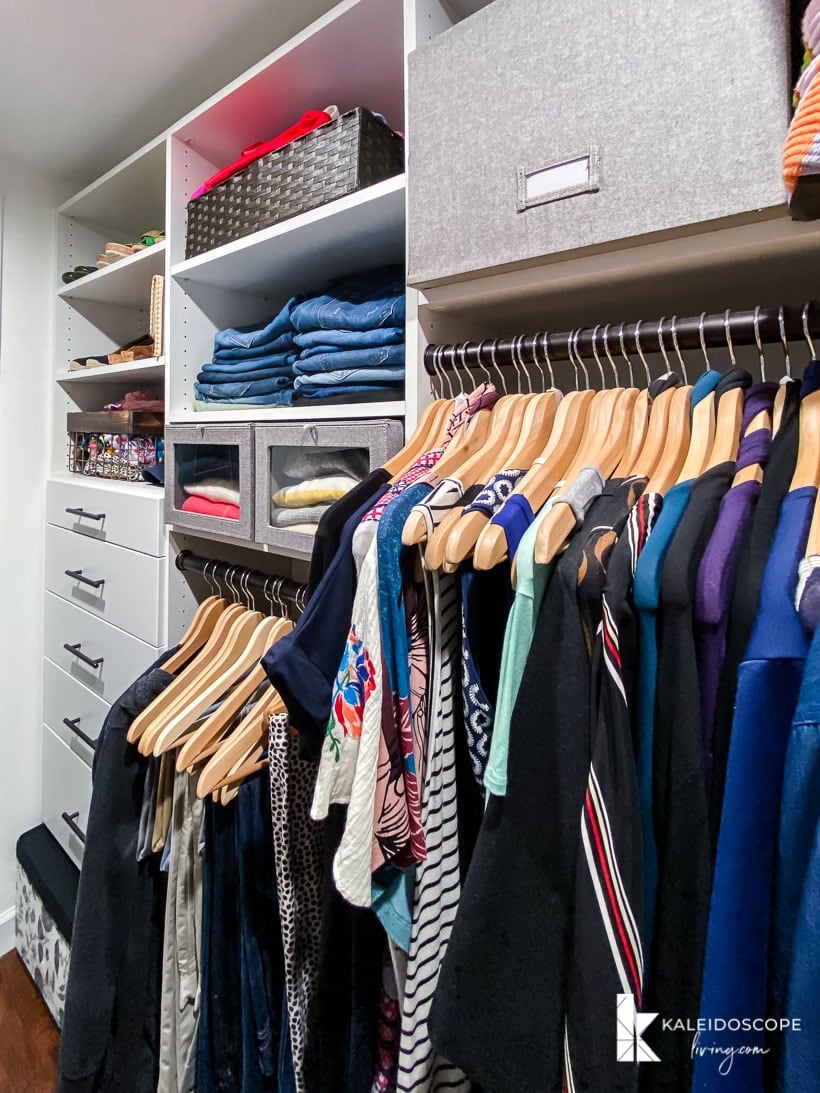 So that's it! It took me about an hour to straighten up our closet, and my new storage from The Container Store made all the difference! We know we are lucky to have a walk-in-closet, but if you have less closet space you can still be super organized and smart about how you use the space. Check out this post on maximizing your space with back-of-the door storage! We've used this Elfa Door and Wall Rack from The Container Store in Attley's room and our linen closet and love it!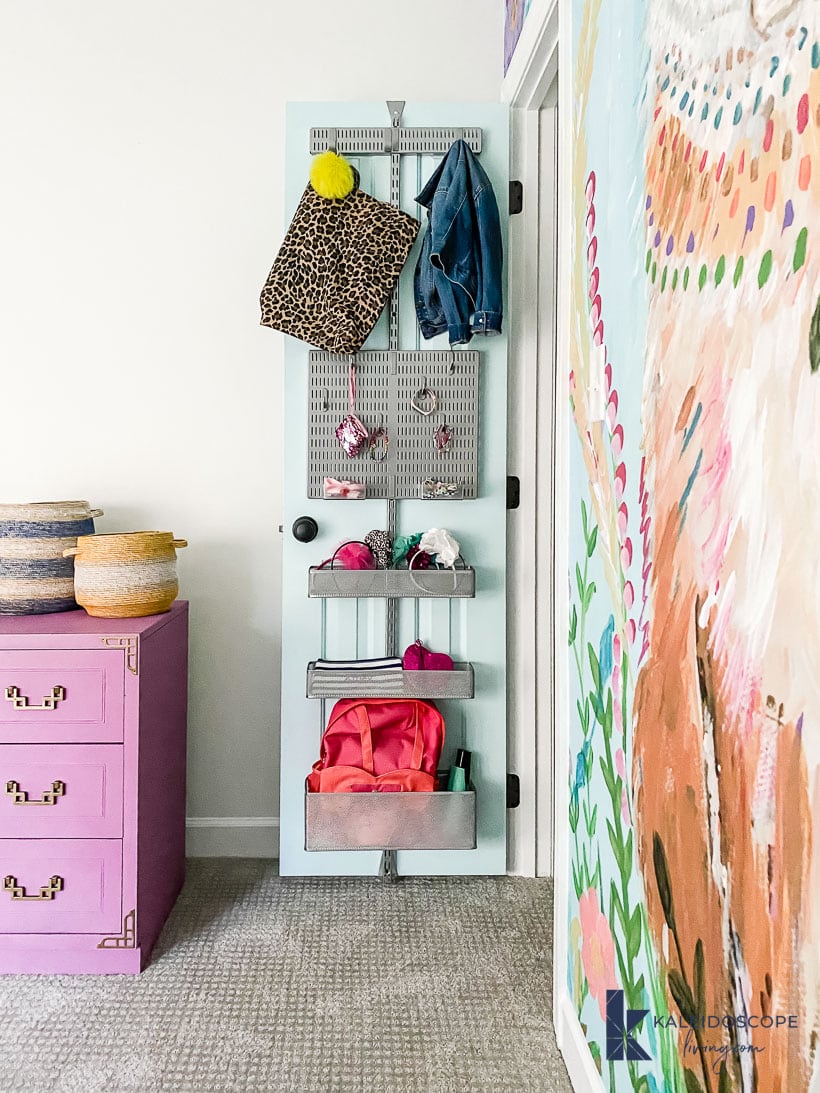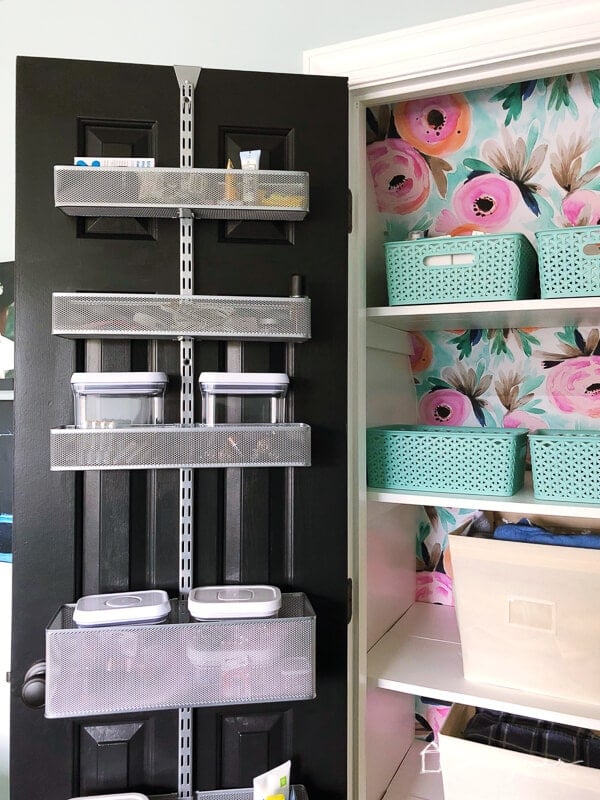 That's it for now, friends. Now I'm off to clean and organize the next thing. Hey, it's not the worst thing in the world, lol! Feels like a productive way to use my time!
Before you head out, why not become a VIP for free? When you do, you get access to our entire subscriber hub, including free organizing printables and resources!
Wondering how I approach transforming rooms and spaces in our home? Check out Designer in a Binder®.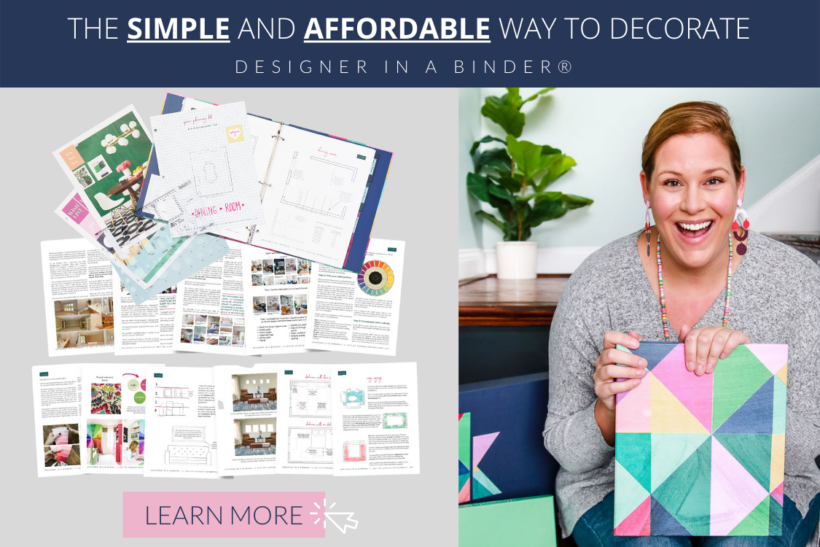 And if you want exclusive content and behind-the-scenes sneak peeks, be sure to subscribe before you head out!


[mv_create key="11″ type="list" title="More Organization Posts" thumbnail="https://designertrapped.com/wp-content/uploads/2018/05/how-to-organize-a-linen-closet-featured-1.jpg" layout="circles"]