Back of the Door Storage For The Win!
Last Updated on August 10, 2021
Chances are you are overlooking one of the best places for storage in your home–the back of your closet doors! Back of the door storage is a total game-changer and I'm sharing the best system there is in this post.
Hey, hey friends! We've been working on our girls' bedroom makeovers for what feels like a year at this point, lol! We repainted EVERYTHING (ceilings, walls, trim), had new carpet installed, and installed some incredible wall murals. This week we've been focusing on their closet storage. Their old closets had a few shelves and rods, but they didn't make any sense. So we ripped everything out before we painted their closets. We haven't installed new DIY closet systems YET, but I did install the new back of the door storage in Attley's closet today and am so happy with it. More importantly, she friggin' loves it and had fun organizing all her jewelry and headbands.
I am honored to be a brand ambassador for The Container Store! This post contains some affiliate links for your convenience. Click here to read my full disclosure policy.
We used this Elfa Door and Wall Rack from The Container Store. We first purchased this back of the door storage for our linen closet a couple of years ago (well before I was a brand ambassador for The Container Store). And you are in luck because right now, The Container Store Is offering 30% off its Elfa systems, so this is a great time to snap up some of its back of its Elfa Door and Wall Rack systems!
We have loved it so much. It's UNBELIEVABLY STURDY and it takes about 10 minutes to install. Here's a peek of it in our linen closet. We use it for storing our batteries, sunscreen and other random things, like travel sewing kits and disposable razors.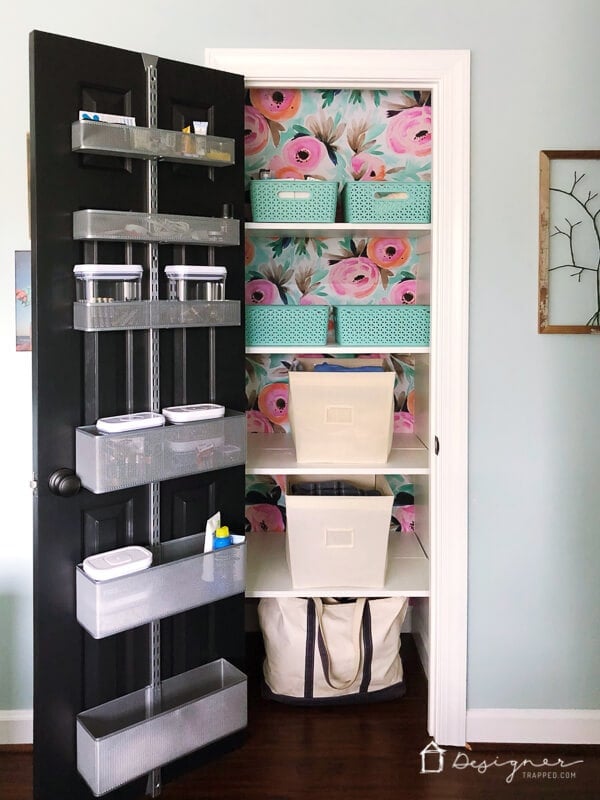 And here's a look at the Elfa Door and Wall Rack system on Attley's closet door.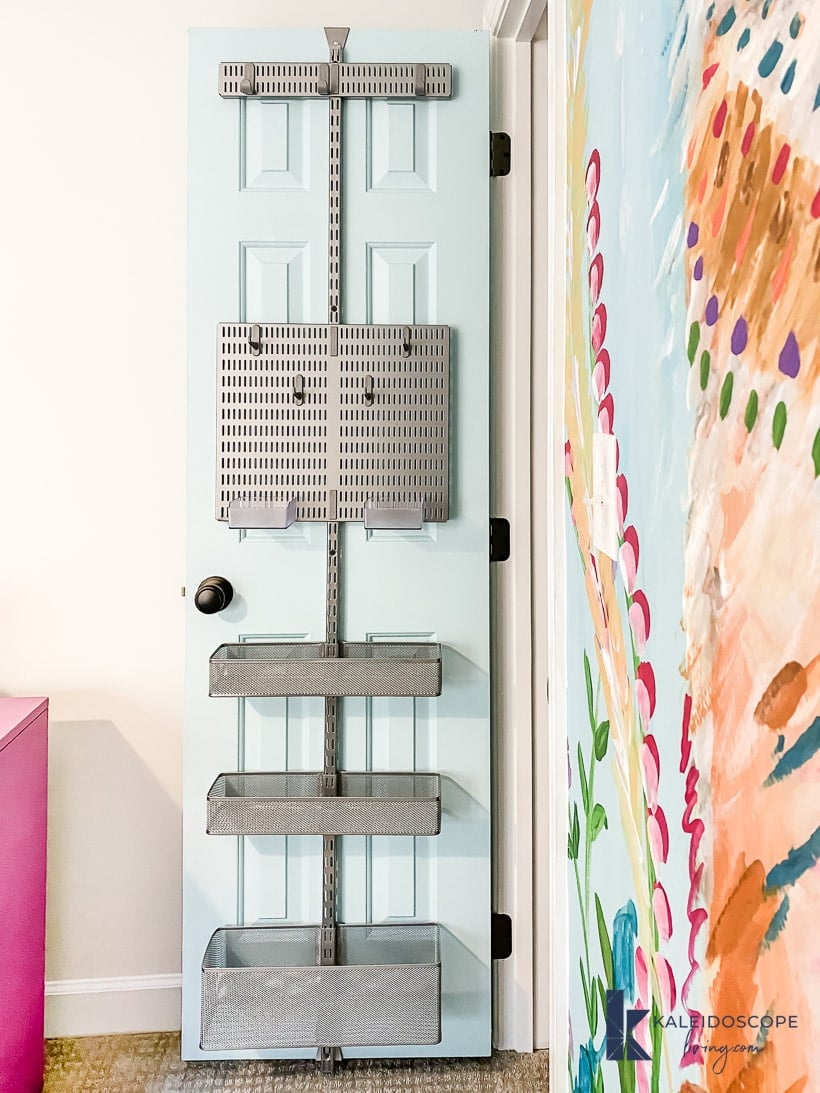 That's what it looked like freshly installed. This is what it looks like now that Attley has added her headbands, jewelry and more to it.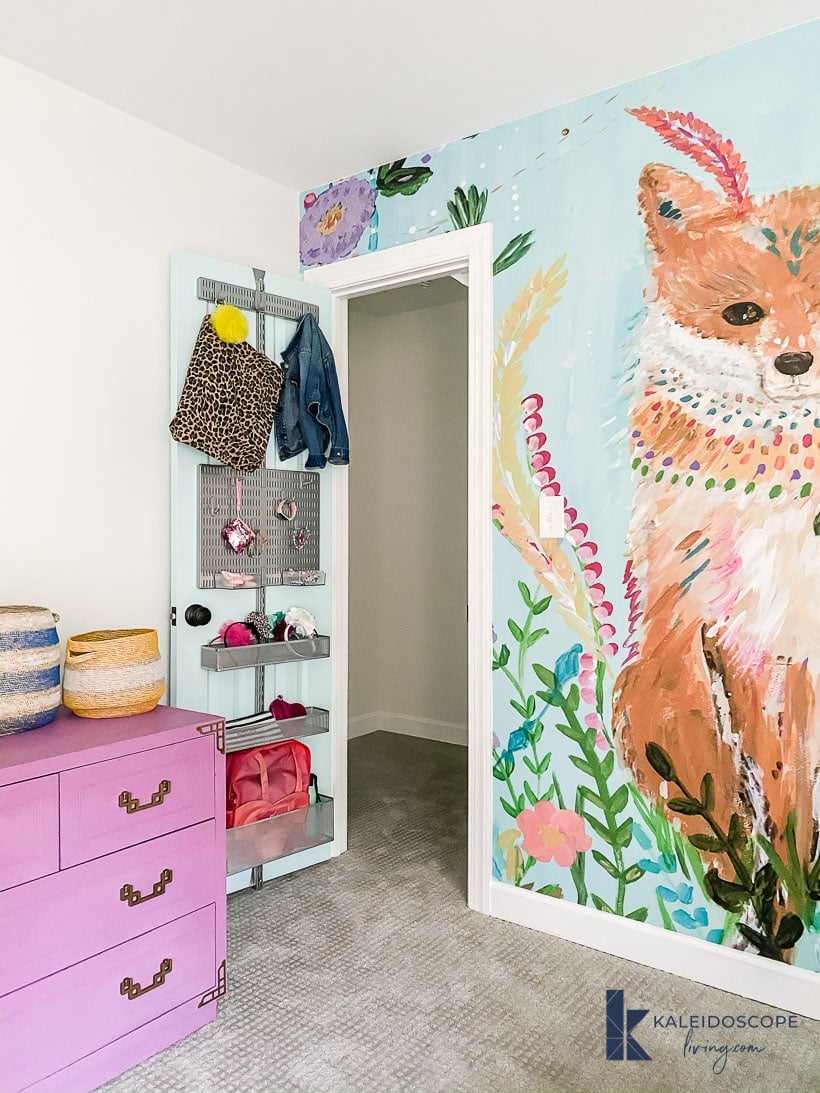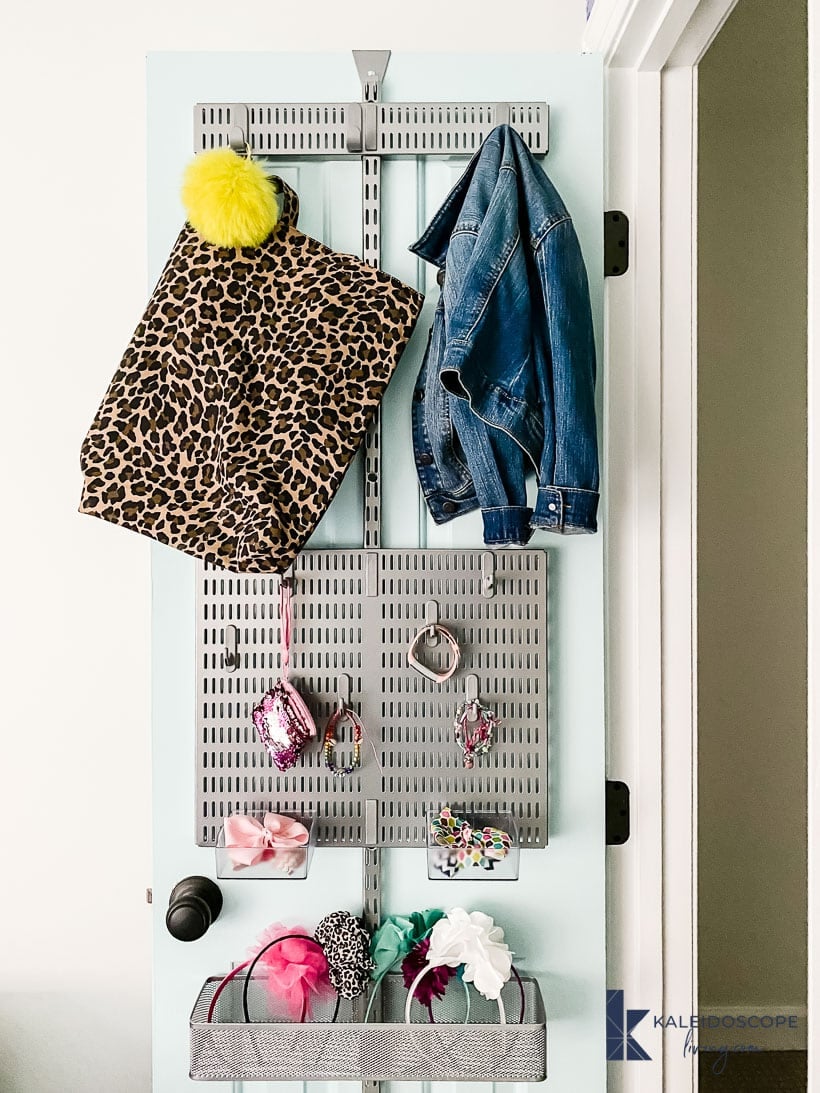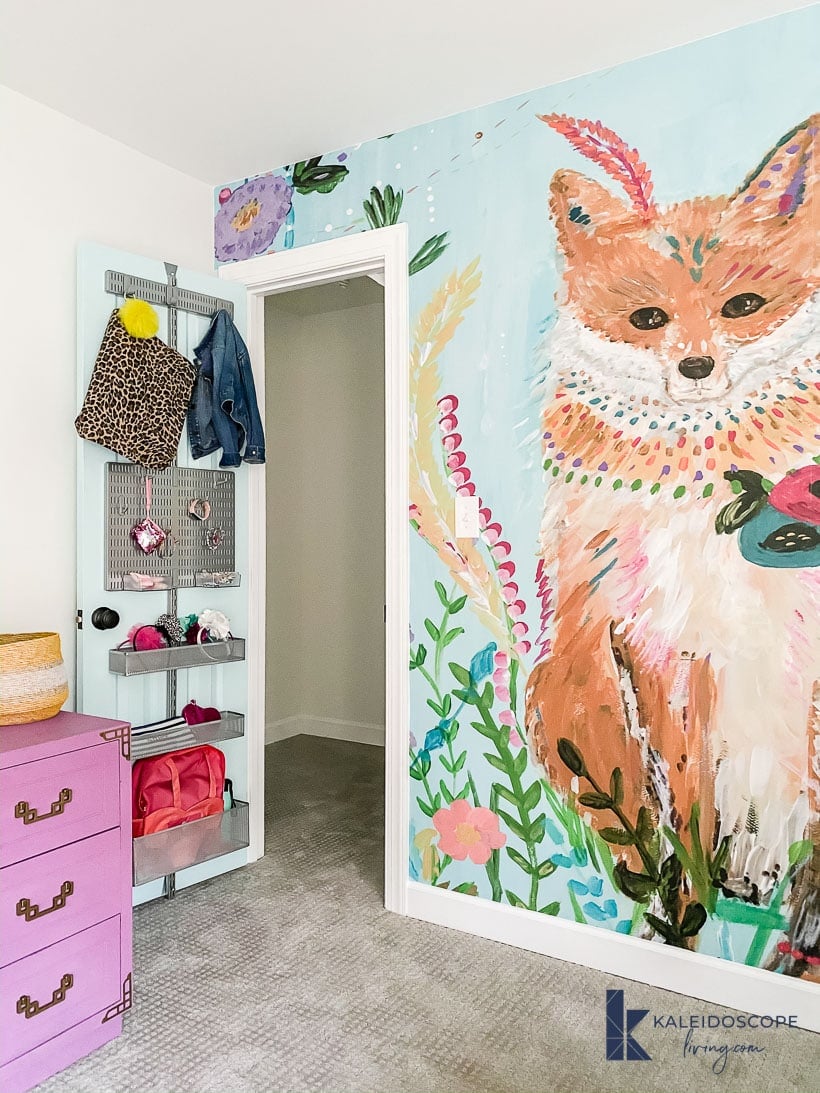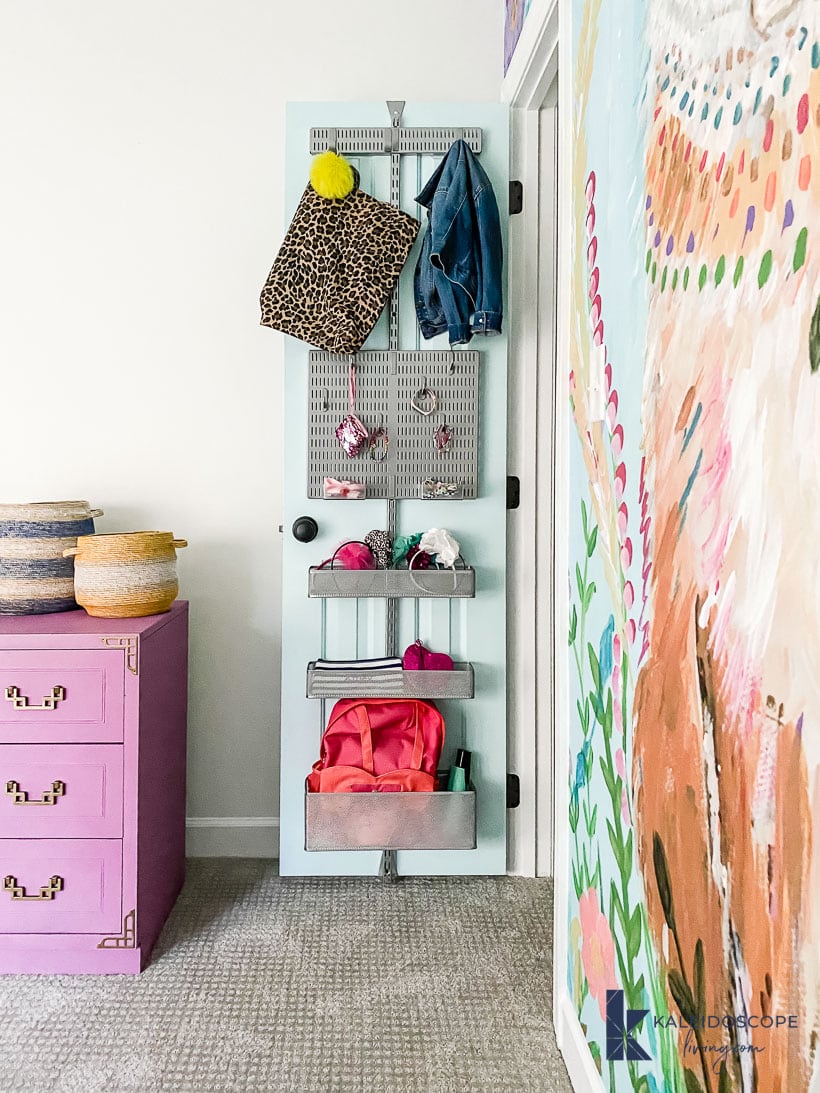 I'm a big believer in using every bit of vertical storage you can in your home. And this Elfa Door and Wall Rack system has been the key to us doing it affordably and easily. And y'all, I'm telling you that the quality of this door storage system is incredible. It doesn't shift or move around at all. And it will not take your more than 10 minutes to set it up pinky promise.
Stay tuned for the week 3 update on Attley's room coming your way Tuesday ;) For now, I'm going to go watch my sweet girl organize and reorganize all her stuff. It's very sweet.
Before you head out and get started, be sure to check out my FREE design guides that will help you help you design spaces you absolutely love! Subscribe now and you will receive a password so that you can access everything in one convenient digital library.


[mv_create title="More Organization Posts" key="11″ thumbnail="https://designertrapped.com/wp-content/uploads/2018/05/how-to-organize-a-linen-closet-featured-1.jpg" type="list" layout="circles"]