Genius Garage Storage Ideas To Get You Organized
Let's face it… garages can be ugly, depressing places to spend time in. And if you are DIYers like us, chances are you spend a lot of time in your garage. The good news is that your garage doesn't have to be boring, disorganized or ugly! These genius garage storage ideas will give you amazing inspiration to organize your own space and make it beautiful in the process.
We are gearing up for a much-needed garage overhaul. Joe has been silently contemplating how he wants the garage to look and function, but he isn't moving quite fast enough for me, lol. In an effort to help him along, I gathered all of my favorite garage organization ideas and makeovers to provide him with a little inspiration. These are my favorite garage ideas and they range from hacks for simple storage (like tools and balls) to massive garage storage systems (which I wouldn't be mad about either!).
I thought y'all may like to benefit from our slow decision-making and check out these ideas. My favorites are the ones that are not only neat and orderly but also really beautiful and colorful (of course)!
First up let's take a look at some incredibly budget-friendly storage ideas for those of you who don't want to spend a ton of money improving your garage space.
DIY Garage Shelves
Shelves are definitely the easiest and most common way to take advantage of vertical storage in a garage. But sturdy freestanding shelving units can be expensive. Fortunately, DIYing your own shelves is totally doable!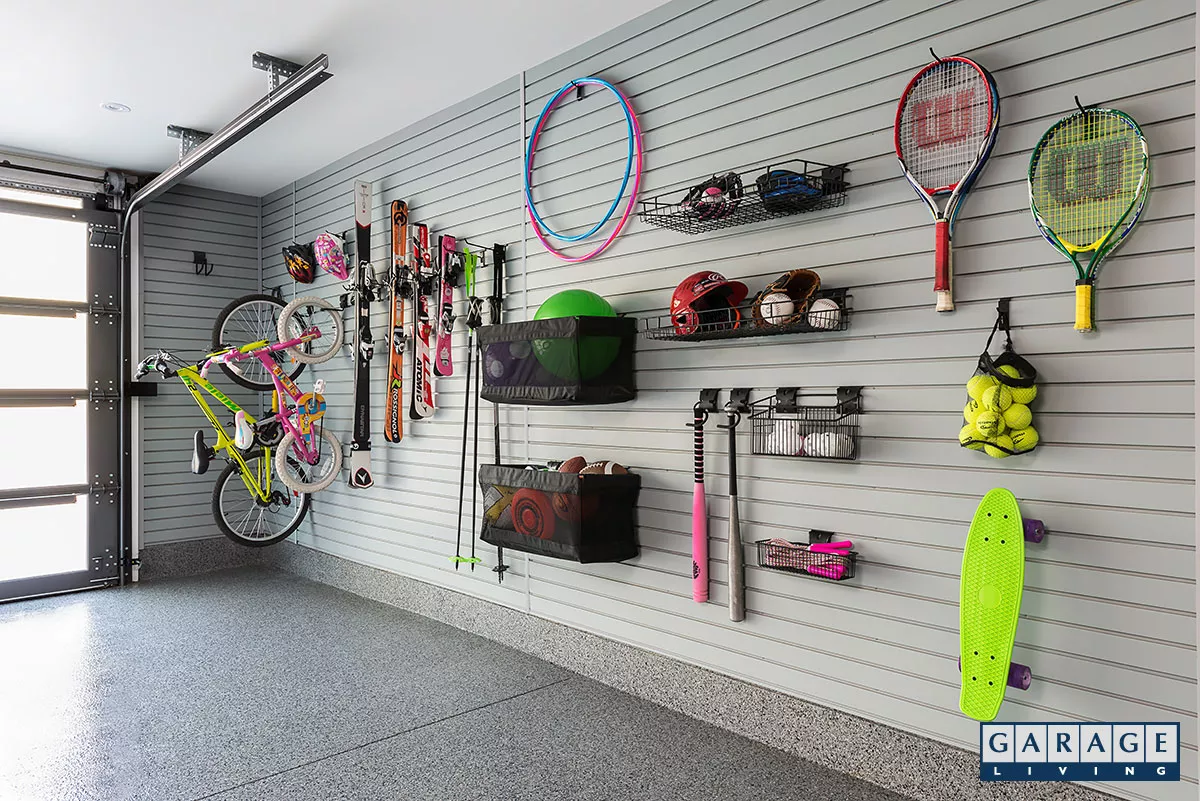 Aren't these garage storage ideas amazing? So many cool hacks and ideas in these posts. People are so clever! Here's to hoping Joe and I can start finalizing all of the decisions for our own garage. Stay tuned!
Other posts you may enjoy:
Wondering how I approach transforming rooms and spaces in our home? Check out Designer in a Binder®.
And if you want exclusive content and behind-the-scenes sneak peeks, be sure to subscribe before you head out!