How to Maximize Your Walk-In Pantry Space
Having a large pantry is amazing, but if you are not making the most of your walk-in pantry space, then you are doing yourself a disservice! Utilizing food storage space, pantry shelving, and cabinetry in the most efficient ways possible will keep your kitchen from feeling cluttered and leave you plenty of room for cooking. These are the best ideas for maximizing your butler's pantry and making your space efficient!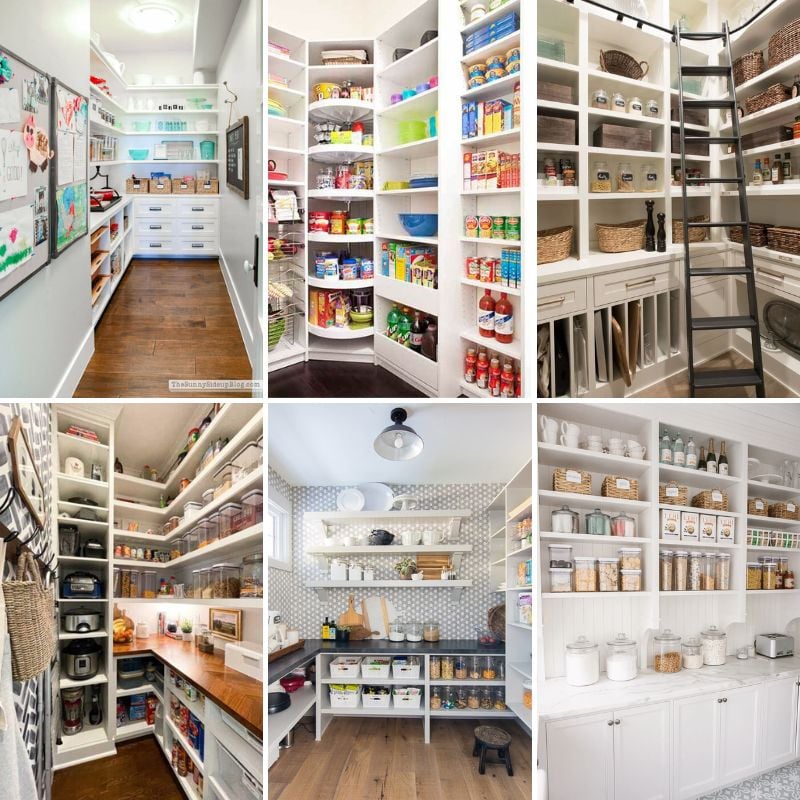 Aren't these ideas amazing? I am so excited to start planning our pantry and really making it as efficient as possible.
Keeping a well organized pantry is important, but you also have to make the best use of the space you have. Having a spot for specific things like spices, platters, snacks and cereal boxes that you have carefully planned out for YOUR space will keep your pantry from feeling like an overcrowded mess. Some thorough space planning on the front end will save your sanity for years to come!
Other posts you may enjoy:
Wondering how I approach transforming rooms and spaces in our home? Check out Designer in a Binder®.
And if you want exclusive content and behind-the-scenes sneak peeks, be sure to subscribe before you head out!