Last Updated on March 3, 2022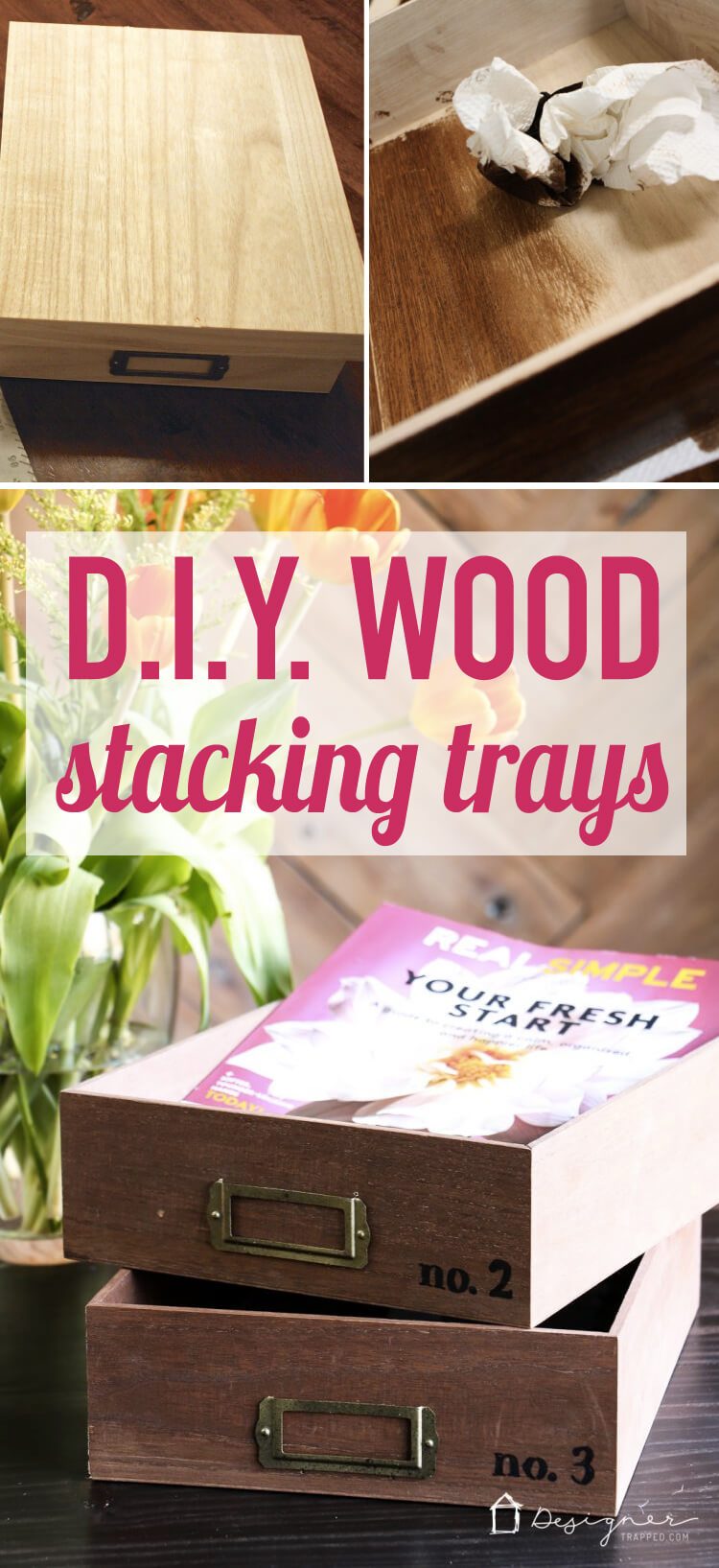 Hey friends! Desk organization can be super challenging for me, which is weird because I am fairly organized. But my desk always seems to wind up being a mess at the end of the work day. For me, the only thing that seems to be able to help is to sort documents and papers by category. It's not only practical, it's a really good reason to have to find some stylish storage for your desk! Of course, I fell in love with some stacking wood trays from Anthropologies that cost $128.00. That wasn't going to happen. So, I made these fun and super cute DIY desk organizer trays for only $21! Check out how to make them for yourself! his post contains some affiliate links. Click here to read my full disclosure policy.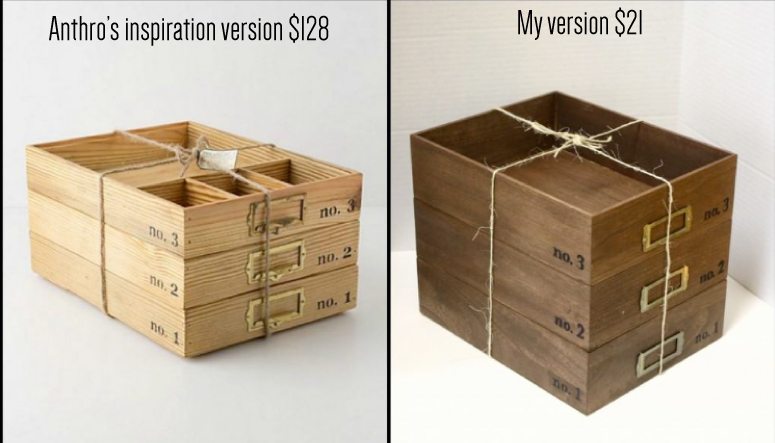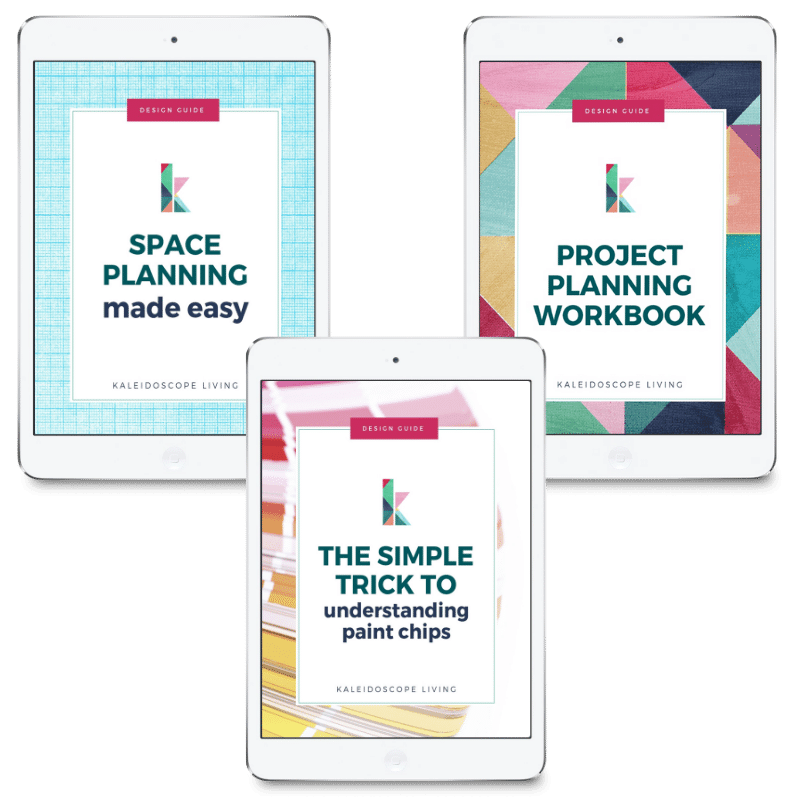 Get my FREE design guides when you subscribe!
DIY Desk Organizer Trays Tutorial
Materials needed for 1 DIY desk organizer tray:
1 unfinished wooden box with cardholder
Wood stain
Paper towels
Spray paint
Black sharpie marker
Steps:
1) Remove the lid and the metal card holder. You will want to save your lid so that you can make these AWESOME Anthropologie inspired monogram clips :)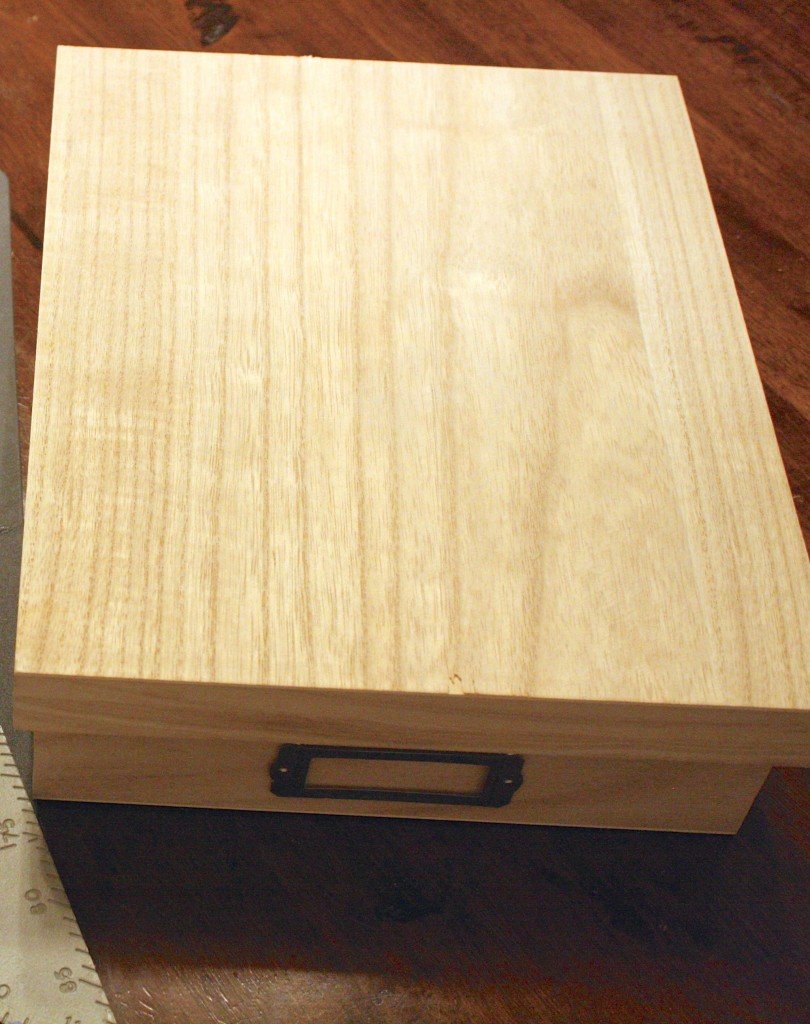 2) Stain your DIY desk organizer tray. Note that if you wipe down your tray with a damp wash cloth before you stain it, it will take the stain better. I used a darker stain that the Anthropologie tray both because I prefer it AND because I already had it on hand so it was FREE. You should choose any stain color that you like.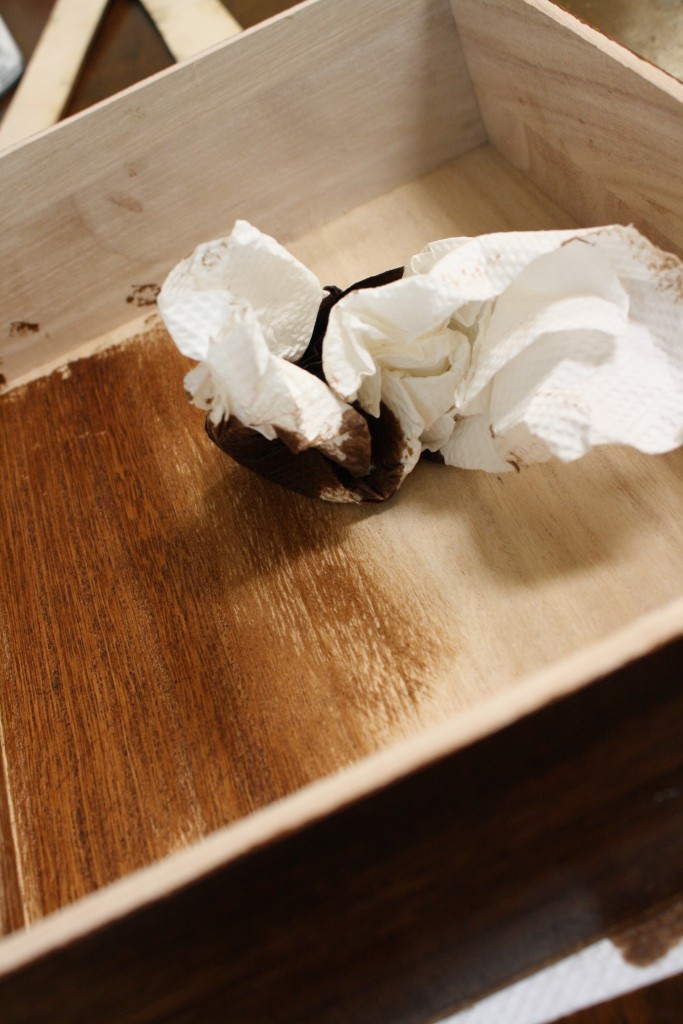 3) Next you will use carbon paper to transfer an outline of the typography onto your box. Type out your text in any word processing software. I typed "No. 1" "No. 2" and "No. 3" using Didot Font, size 60. Print it onto regular printer paper. Then cut out your typed text and a corresponding piece of carbon paper. Trace it onto each tray, in the two separate spots pictured. Then use your sharpie marker to color in the outlined text.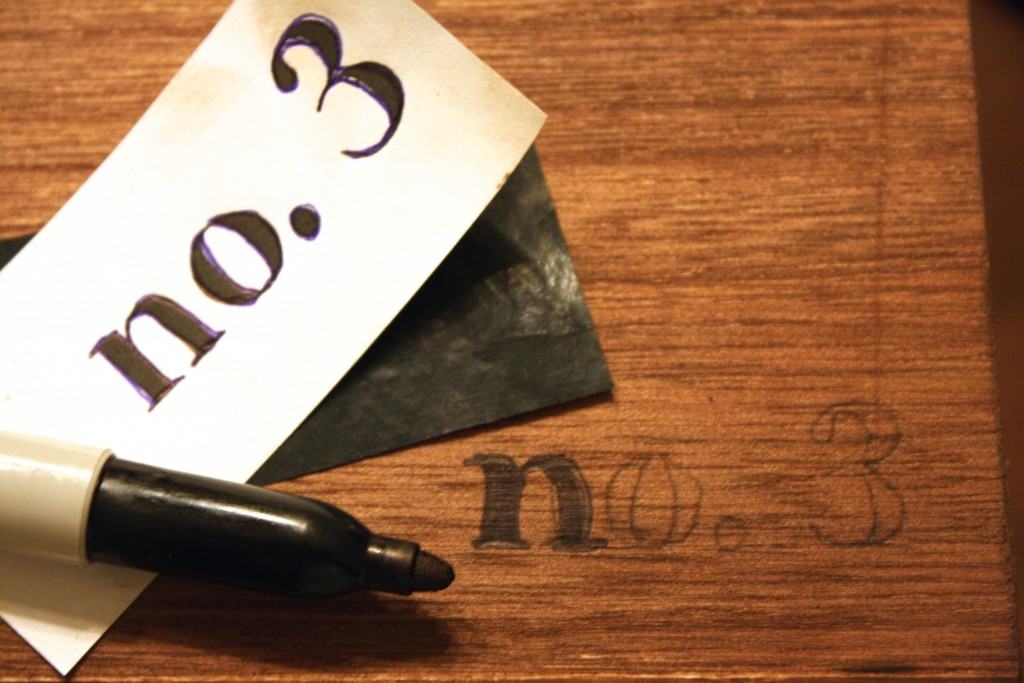 4) Now you need to spray paint your metal cardholder (if it is a shiny silver color, like mine was). I already had gold spray paint and oil rubbed bronze spray paint. I started with the gold, and while it was still wet, lightly went over it with the oil rubbed bronze spray paint to achieve a finish similar to the finish on the Anthropologie tray. Once your cardholder is dry, replace it on your DIY desk organizer tray.
That's it! I just love how my DIY desk organizer trays turned out. Since I had all the supplies on hand already with the exception of the boxes, I was able to make all three boxes for only $21.00!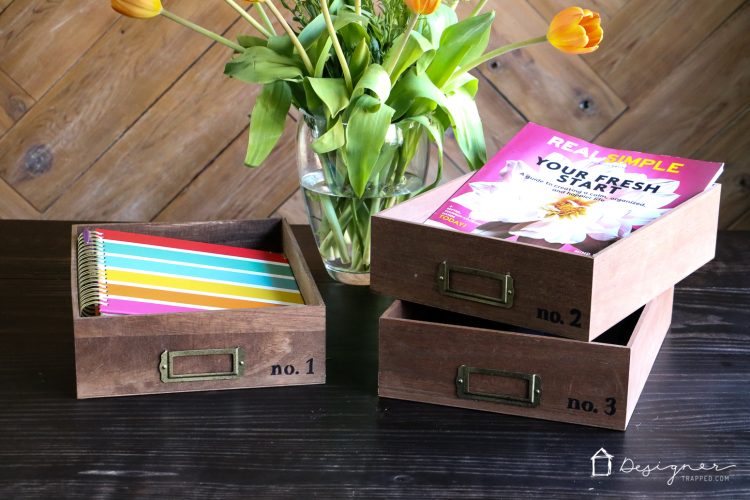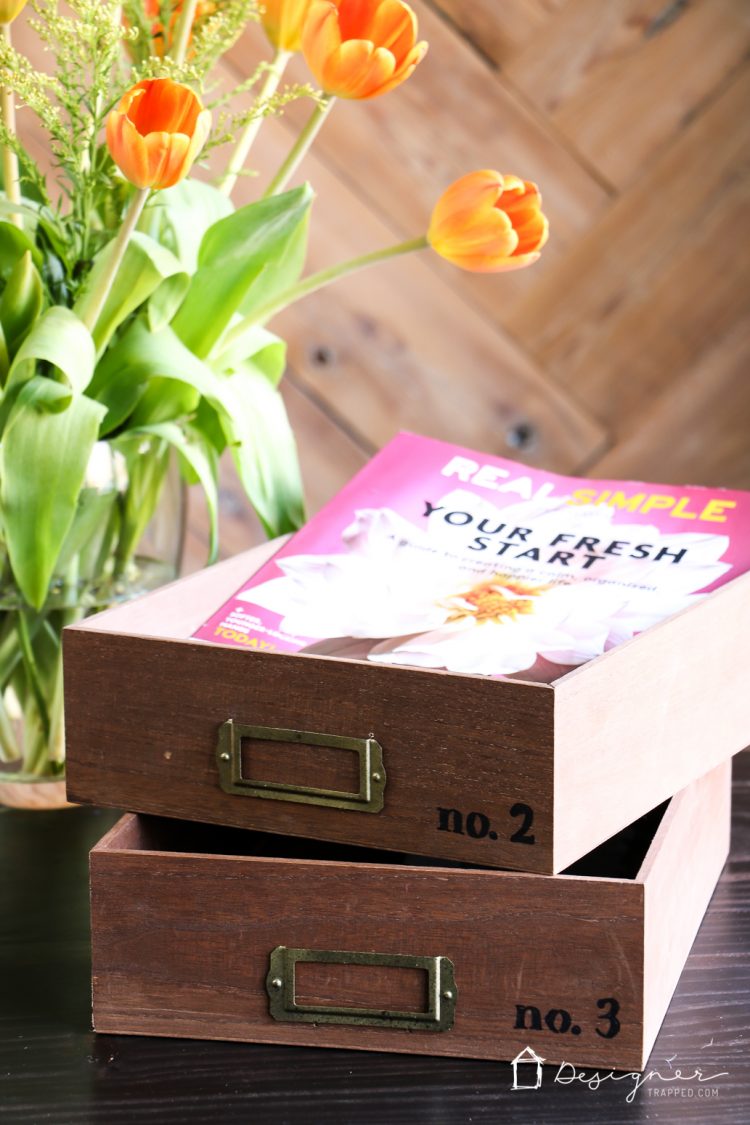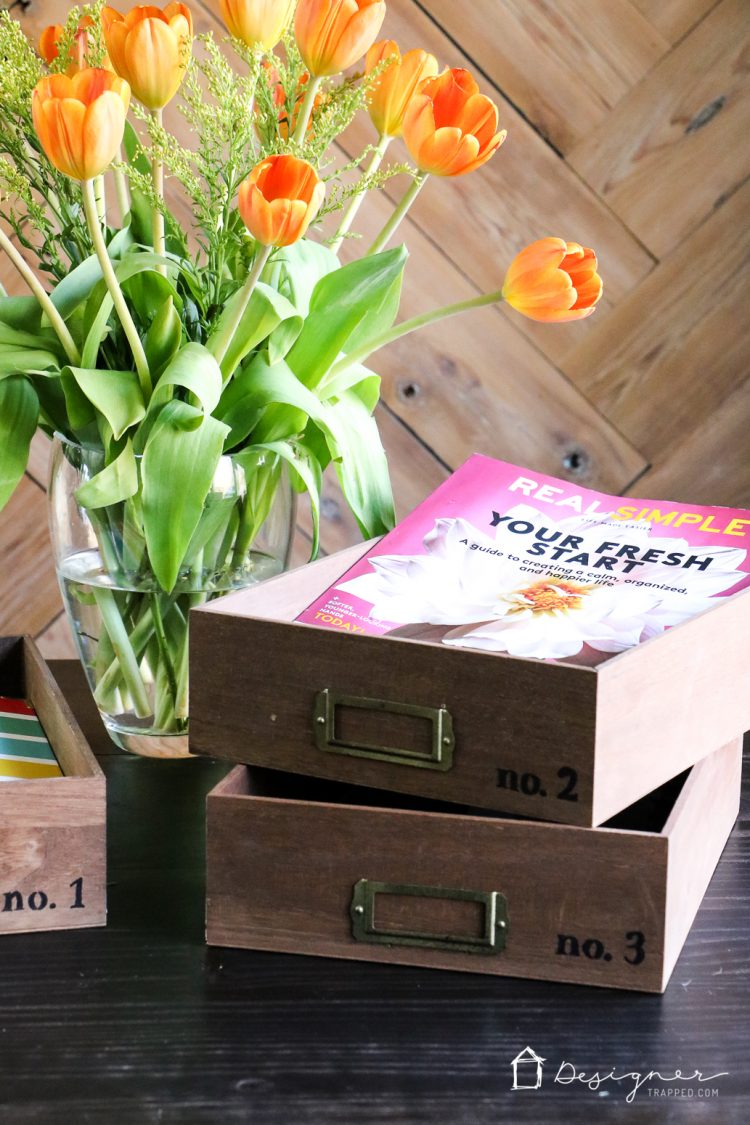 Now my desk is a bit more organized and more stylish, too :)
[mv_create 1 2018 key="2″ type="list" title="Design Posts" thumbnail="</span><a href=" https designertrapped com wp content uploads 05 how to pick paint colors jpg target="_blank" a span]