DIY Personalized Mason Jar Tutorial
Last Updated on March 29, 2022
Learn to make adorable personalized mason jars for Easter (or any special event or holiday) with this simple tutorial!
I love finding beautiful ways to wrap gifts, especially when it comes to giving gifts to my kids. My twin girls are super "girly" and really appreciate the beauty of wrapping paper, ribbon, etc. And frankly, I love an excuse to make something pretty :) But this year I wanted to think of a fun and unique way to present them with some Easter candy and I love what I came up with.
It's incredibly easy and takes only a few minutes. Read on to learn how to make your own DIY personalized mason jar! This post contains affiliate links for your convenience. Click here to read my full disclosure policy.
DIY Personalized Mason Jar Tutorial
Materials needed: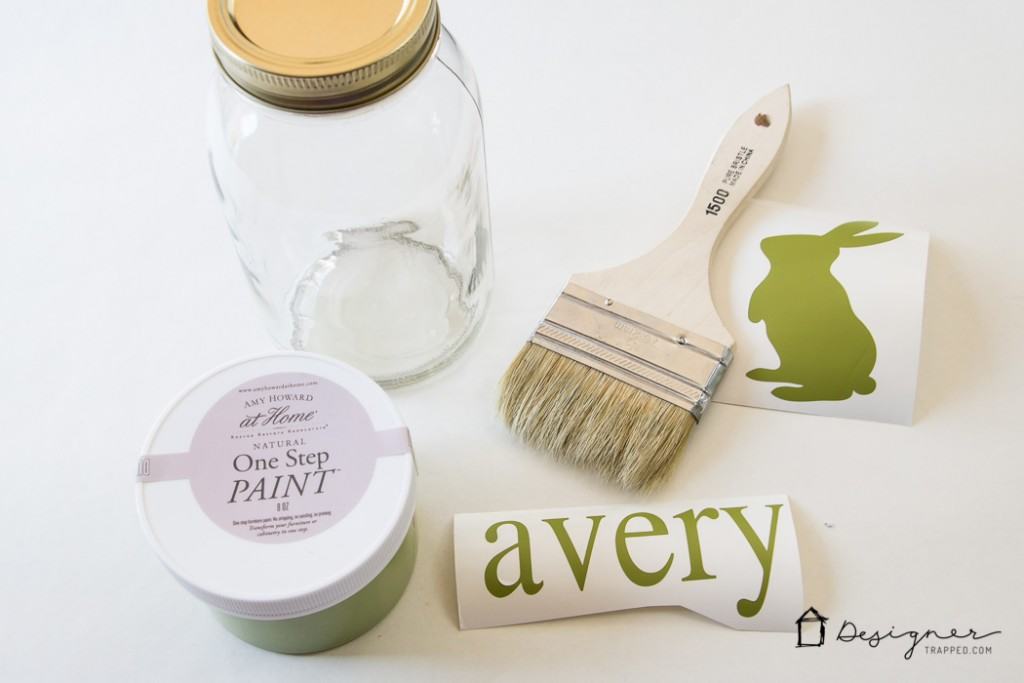 Steps:
1) Cut your name and bunny shape out of vinyl using your cutting machine. If you don't have a cutting machine, NO PROBLEM! Use vinyl craft stickers instead!
2) Apply the vinyl cutouts/stickers to your smooth mason jar.
3) Paint two coats of chalk paint over the entire jar, covering the vinyl stickers.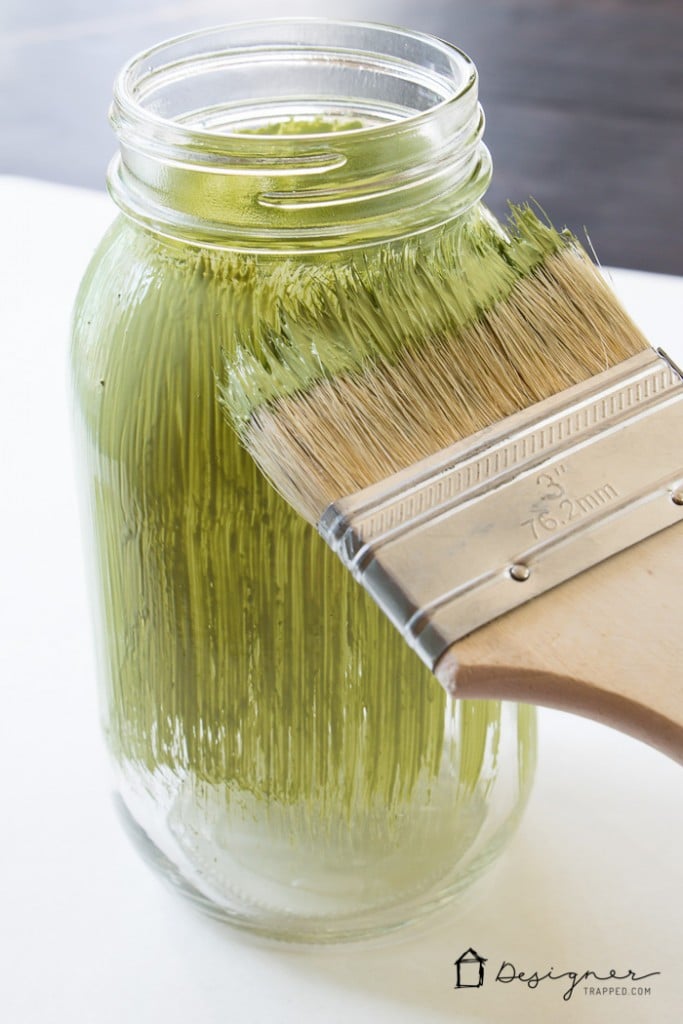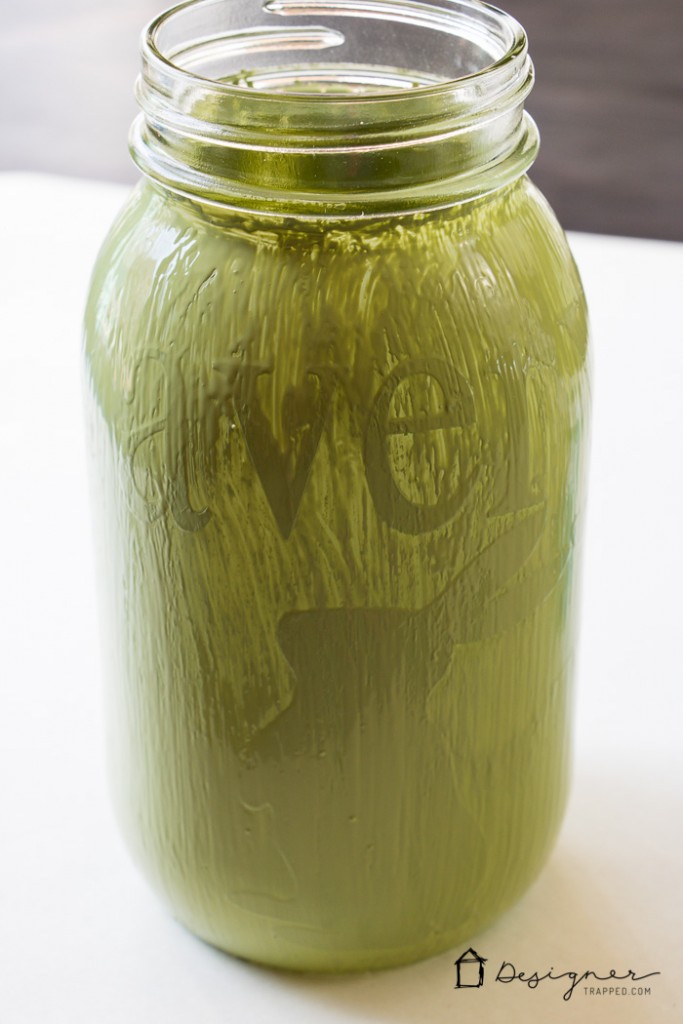 4) After the paint has dried, carefully peel the vinyl off the jars. Fill with candy or any other gift and add a small bow.
Can you believe how easy that is? And just look at the adorable finished product. Aren't they adorable! This personalized mason jar is a fabulous way to present a gift to someone you love!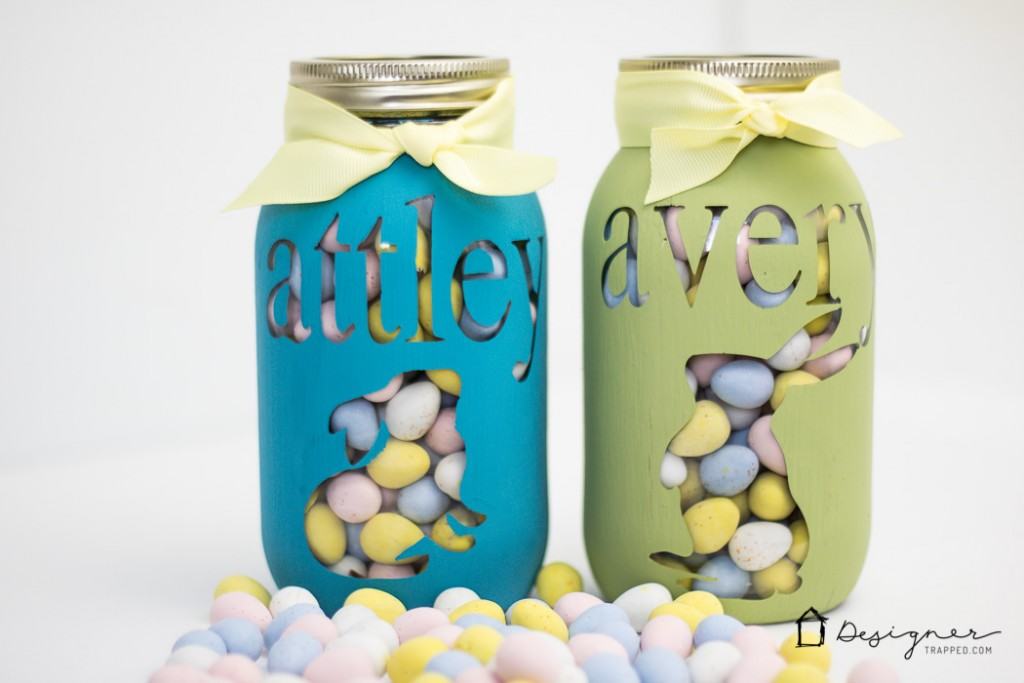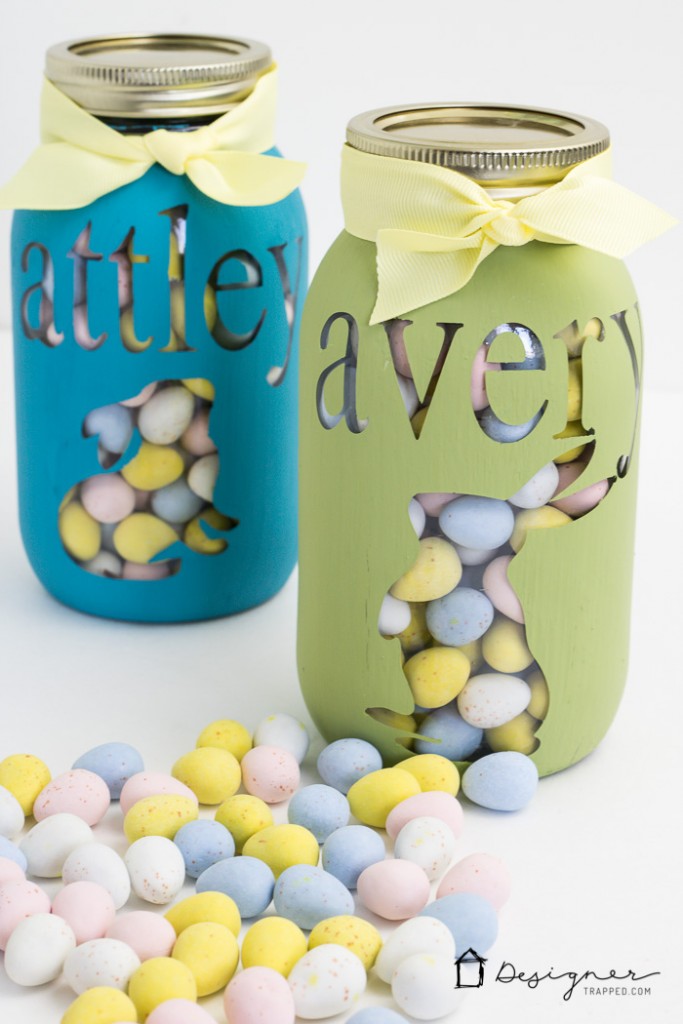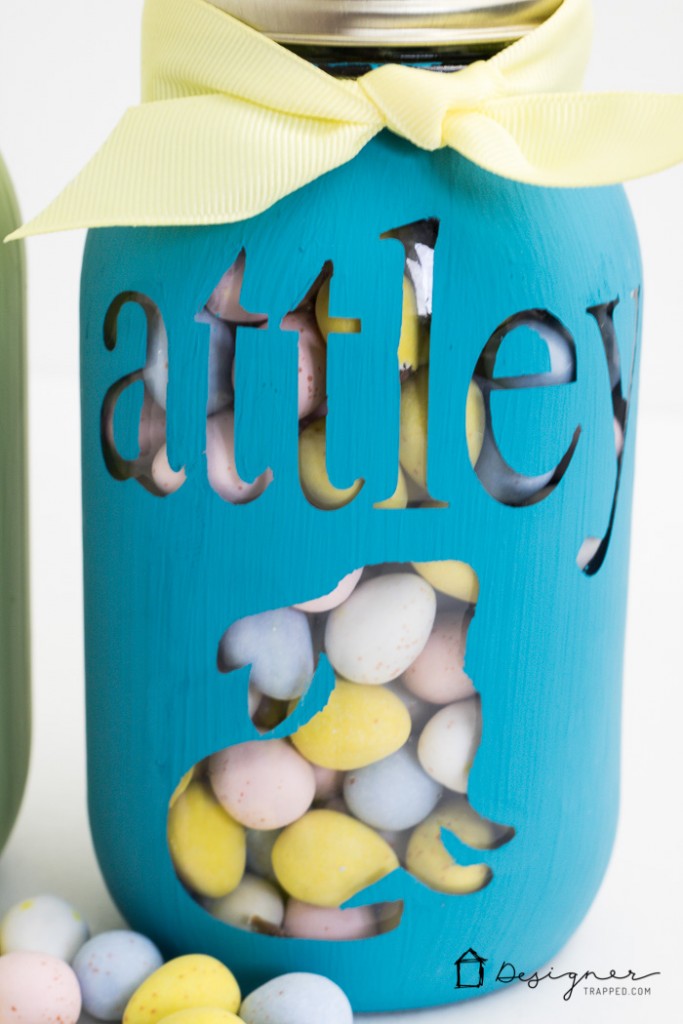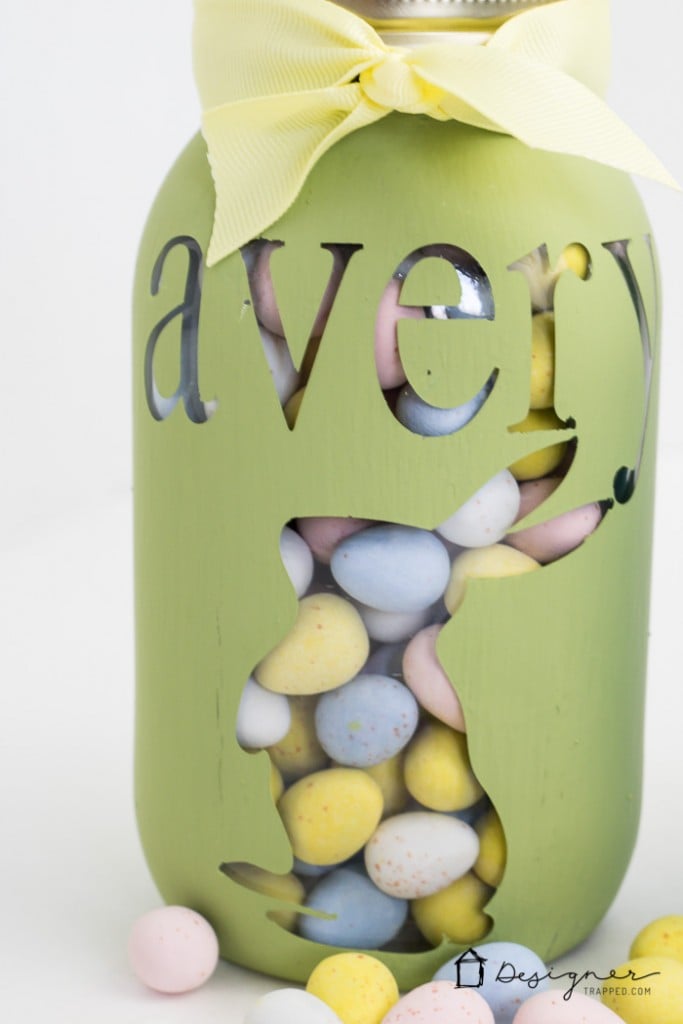 If you love this idea, be sure to pin it so you can refer back to it later!
Other posts you may enjoy:
Wondering how I approach transforming rooms and spaces in our home? Check out Designer in a Binder®.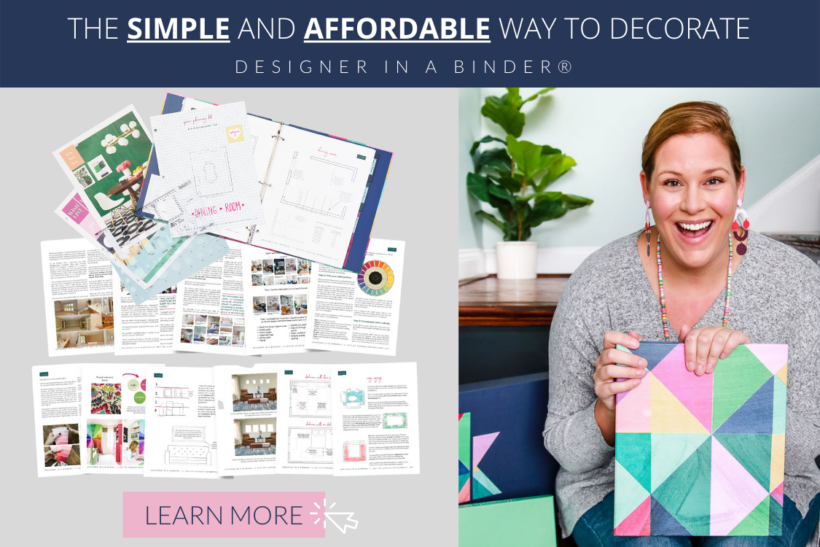 And if you want exclusive content and behind-the-scenes sneak peeks, be sure to subscribe before you head out!