DIY Personalized Pillow Cases {the EASY way}
Last Updated on March 3, 2022
Hey y'all! Thrilled to be back with another contributor post for Designer Trapped in a Lawyer's Body! I'm Jen, and I blog about fresh DIY, and all the pretty design and decor that I'm crushing on at the moment, at freshcrush.com.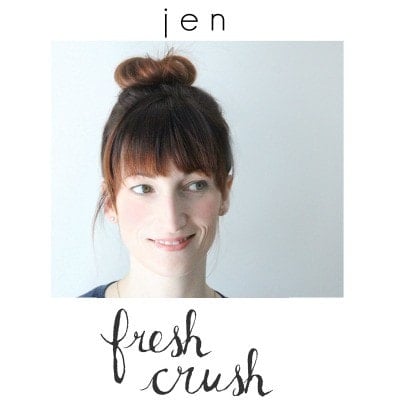 Today I have a quick and easy craft to add a little personality to your bedding. I am going to show you how to make DIY personalized pillow cases without any fancy or expensive equipment. Now, let's make a little image transfer magic! This post contains some affiliate links. Click here to read my full disclosure policy.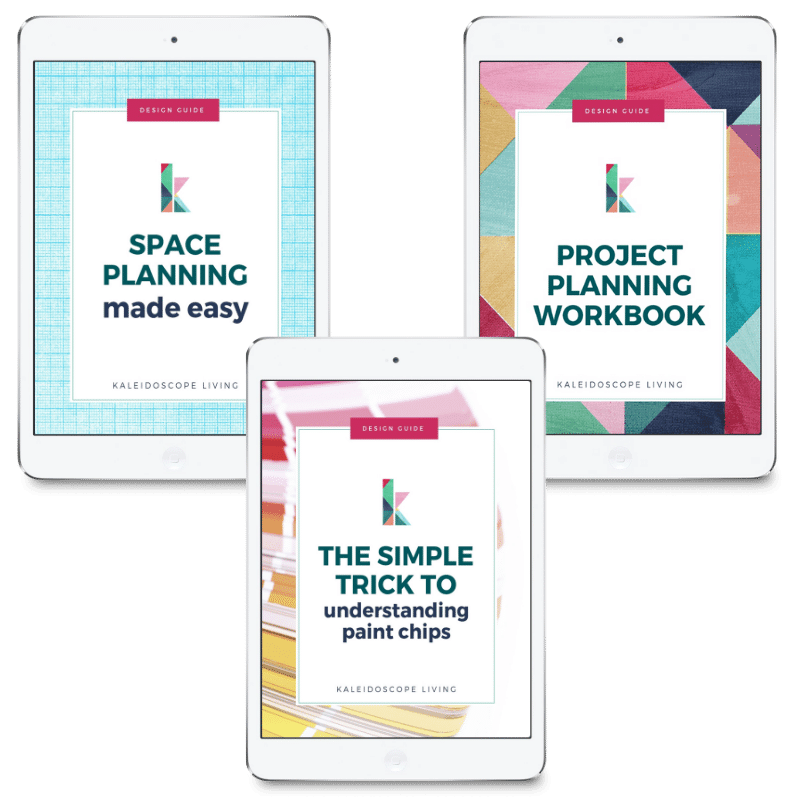 Get my FREE design guides when you subscribe!
DIY Personalized Pillow Cases Tutorial
Materials needed: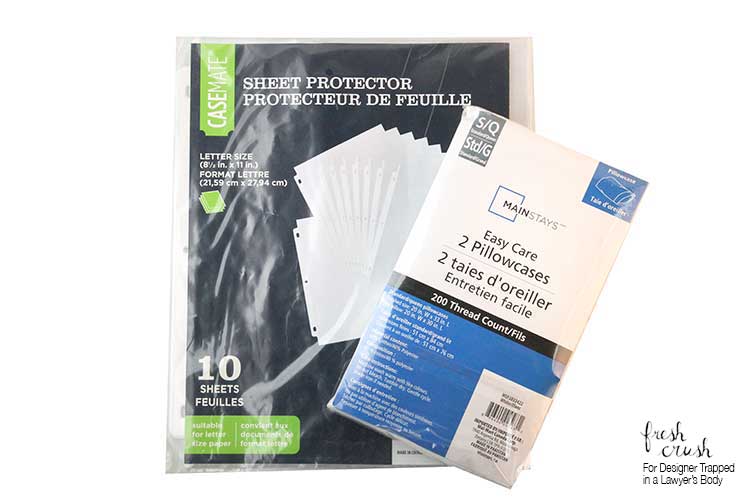 Steps:
There is a wide range of image transfer techniques out there, but this one caught my eye because so many of us have these plastic sheet protectors kicking around our office. I have yet to see this one paired up for a fabric transfer, so I thought I'd give it a try!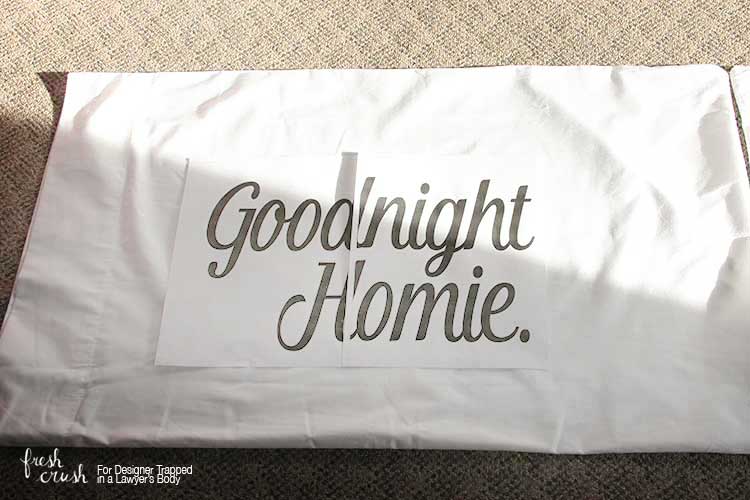 And, what an easy way to add a little personality to your room, and give it that special touch. First, I planned out my sizing and placement by printing my design on plain paper. Why "Goodnight Homie"? Welp, my husband and I have been married for going on 16 years this Spring… and the entire time we've been together we've ended our days with two simple words before falling asleep. You guessed it… "Goodnight Homie".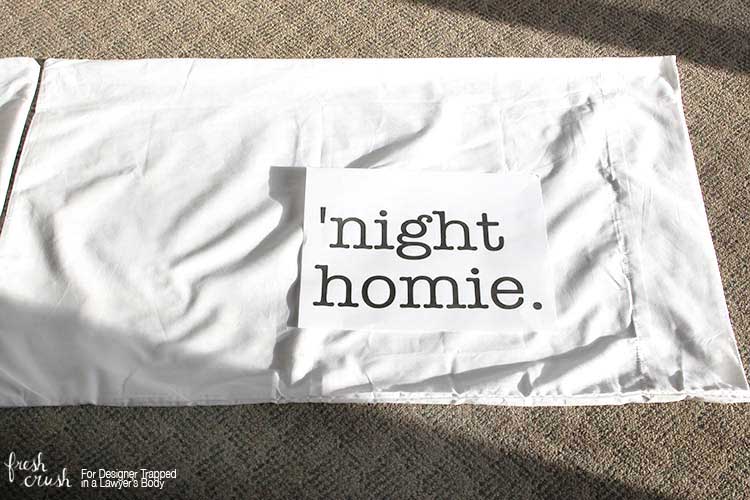 I thought it was a sweet saying to put on our pillows. And, of course the options are endless here. Anything that means a little something special to you. Do you have any pet names or special sayings you share with your special someone? This would also be fantastic in your kid's rooms. "To the moon and back" would be adorable for the kiddies.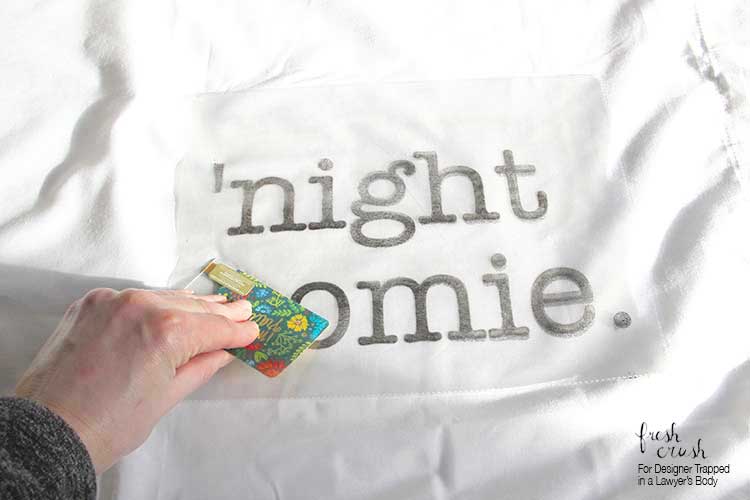 I trimmed my plastic protector cover down (trimmed off the 3 binder holes), so it would glide through my inkjet printer. The ink stays wet on the plastic and all you need to do is press it down onto your fabric. Enter my trusty Starbucks card.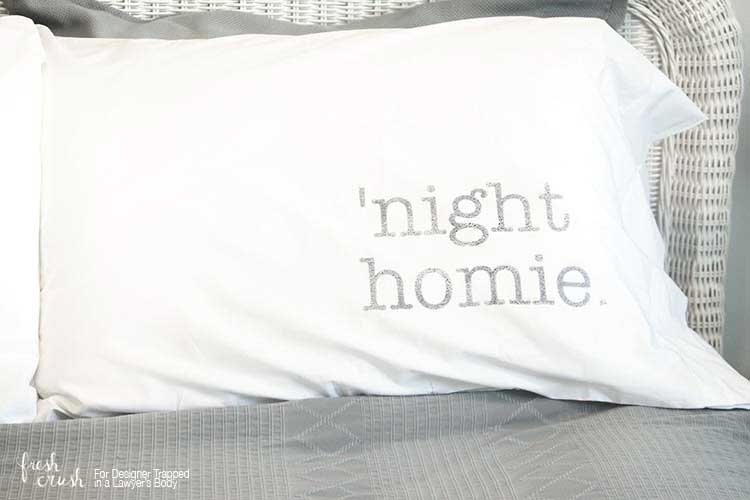 The only trick? Be sure to REVERSE YOUR IMAGE when you print it out! You want it to be right-reading once you apply it to your fabric pillow case!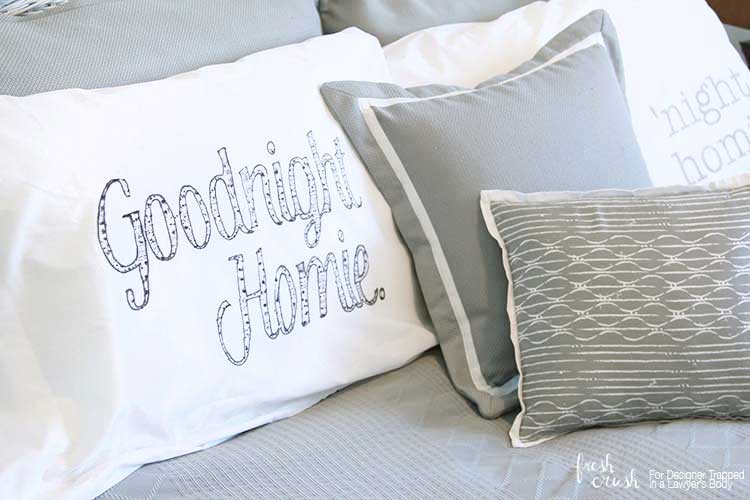 I wanted one pillow to be a little more feminine and one a little bit masculine. Hence, the script font mixed with the simple serif font. I wanted my scripted "Goodnight Homie" to be a little larger so I ended up tiling it across two pages on my printer. This ended up giving me a different printed effect. The image transferred in a striated pattern, which was pretty cool actually, but I worried it was a bit more difficult to read, so I outlined that one with my trusty Sharpie marker. And, it turned out great!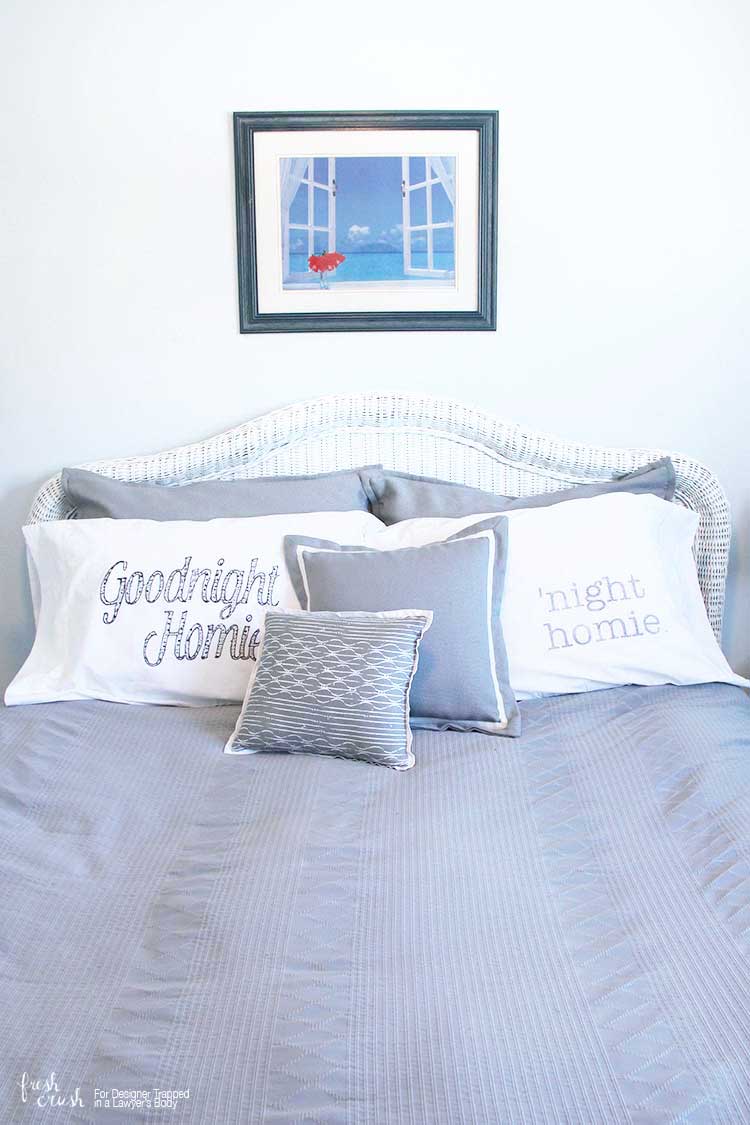 Some of you following along on Instagram, might know we are in the middle of a HUGE home renovation right now. And, your keen eyes might recognize this is not our bedroom. Gold star for you if you noticed! Thank goodness for the family cabin, and the in-laws living very close by. I may have sneaked into their guest room to borrow a pretty bed, and some sunshine, to photograph these for you guys! Hope to be home in a couple months, and we can enjoy these pretties at home! Wish us luck!
Such a sweet little sentiment that means a lot to us. And, this little craft literally took 10 minutes to whip up! These would make such a great custom gift for new homeowners, baby showers, or wedding gifts. So personal, and SO EASY to make! If you love this idea, be sure to pin it so that you can refer back to it later!

If you liked this story, you might like to check out these posts over at freshcrush.com, too!
| | | |
| --- | --- | --- |
| upgrade your ceiling light with a Drum Shade | hide wire clutter with a shower rod | give your sofa new life – Stuff your Sofa! |
Thanks so much for hanging out with me today! I hope to see you over on my blog soon!
​
[mv_create 1 11 200 2016 key="1″ type="list" title="Most Popular Projects" thumbnail="<a href=" https designertrapped com wp content uploads diy home decor projects blog jpg a]