DIY Unique Christmas Ornaments Made From Felt!
Last Updated on March 3, 2022
Unique Christmas ornaments aren't always easy to find, so sometimes it's better to make them yourself! These DIY felt ornaments are easy to make and are a stunning addition to any Christmas tree!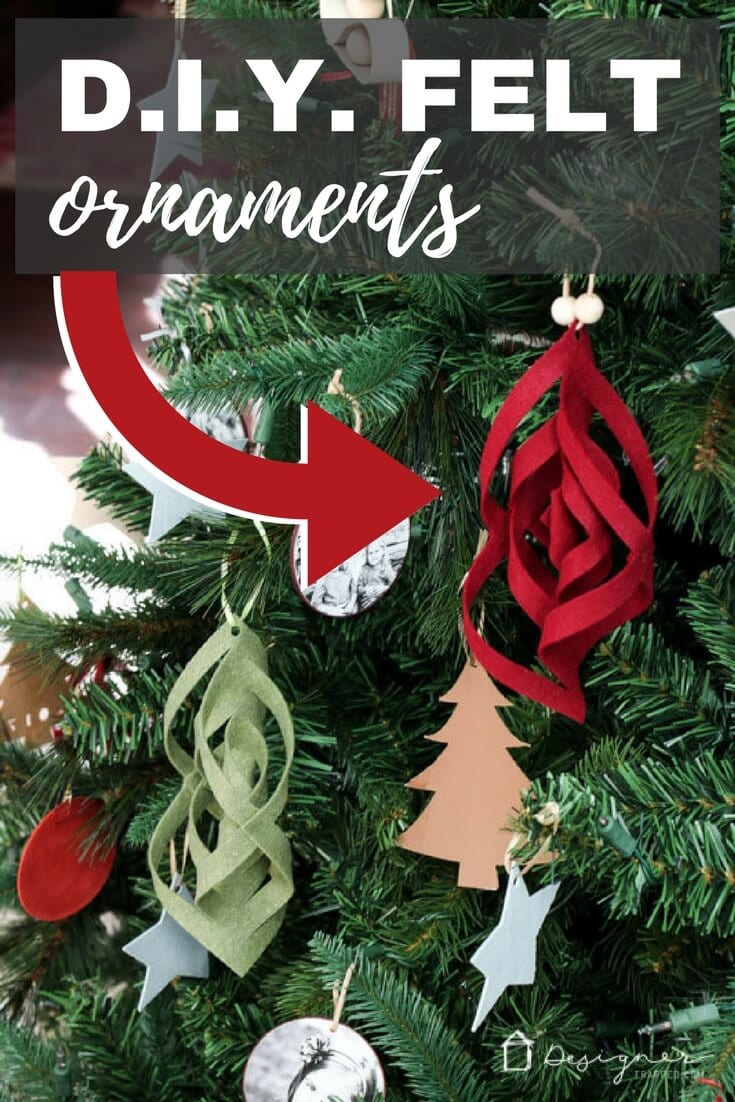 If you follow me over on Instagram, then you probably already know that I decided I was going to decorate our entire 9 foot tree with homemade ornaments this year. And I did it! Wooo hooo! I made lots of different kinds, including DIY photo Christmas ornaments, leather ornaments and leather and wood bead ornaments and you'll be able to find alllll of those tutorials soon. But for now, I am dying to teach you how to make these unique Christmas ornaments out of felt. They are FUN and easy to make, so let's get right to it!
This post contains some affiliate links for your convenience (which means if you make a purchase after clicking a link I will earn a small commission which helps keep my blog up and running but it won't cost you a penny more)! Click here to read my full disclosure policy.
DIY Felt Christmas Ornaments
Steps:
1) If you are cutting these by hand, you can click here to download the PDF template I created. You'll need to cut out the square and then use your craft knife to make all the interior cuts. Then place it over your felt and use a sewing pencil to transfer your cut lines to your felt. Then use your rotary cutter and a ruler to cut the straight lines on your felt.
If you are using a Cricut, you can find the cut files I designed for these unique Christmas ornaments by clicking here. Once you are logged into Cricut Design Space and have accessed the project here, all you have to do is click "Make It" and you will be on your way! Be sure to select the rotary blade option if it doesn't automatically default to that setting after you choose your material. I chose the standard "felt" setting and it defaulted to the deep cut blade, so I switched it for the rotary blade and it cut perfectly!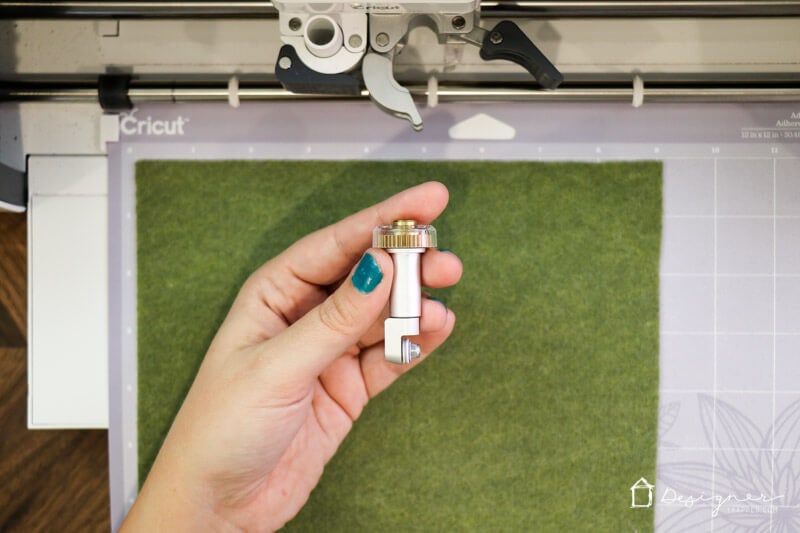 You will get 2 ornaments out of every 9″ x 12″ sheet of felt. After I cut my first few ornaments directly on the fabric mat, I had this "AHA!" moment where I realized that if I put transfer paper down on the cutting mat and then place the felt on top of that, I wouldn't have to worry about leaving such a mess on my cutting mat. I highly recommend it!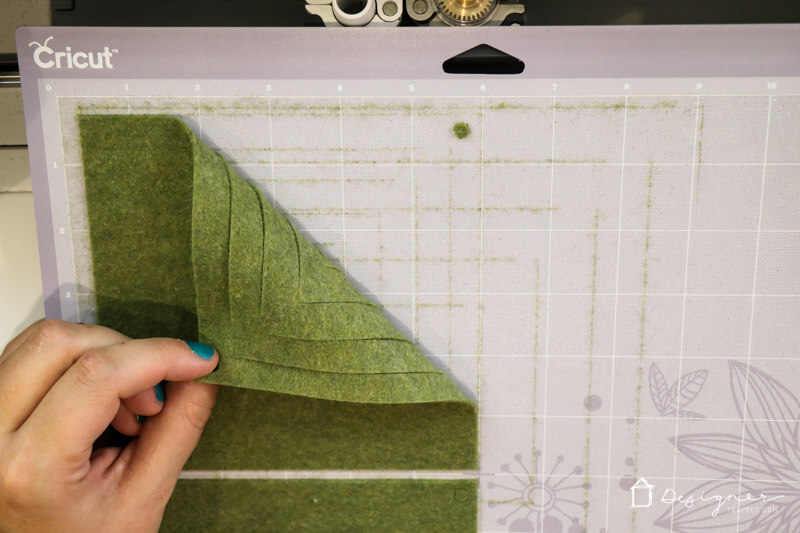 You can see the transfer paper on my standard cutting mat below. It worked like a charm!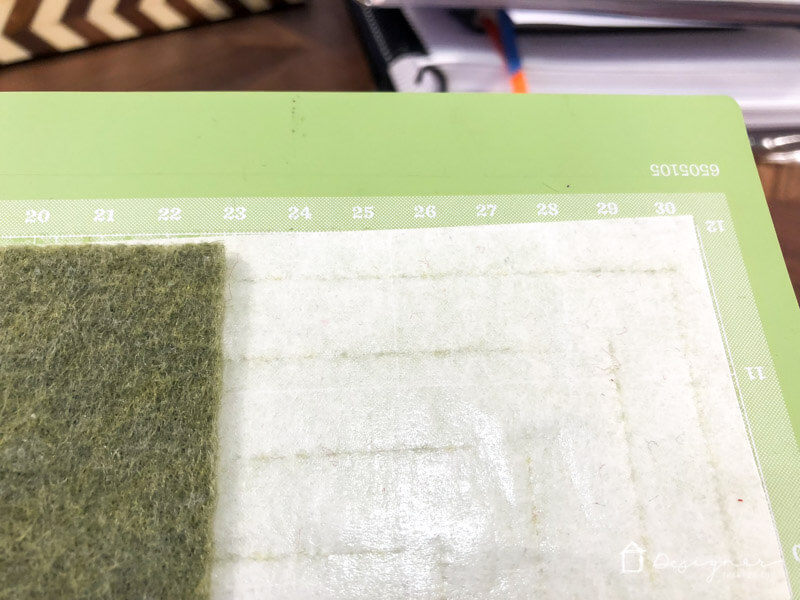 2) Once all of your felt is cut (which if you are using a Cricut Maker cutting machine it will be super fast) you are ready to assemble your felt ornaments. I highly recommend that you watch the video below for an overview of how the assembly works. There are also written instructions below the video.
You will start by folding the corners of the small, center square in towards each other. Place a dab of hot glue on one corner and then place the other corner on top of it and hold it until the glue sets.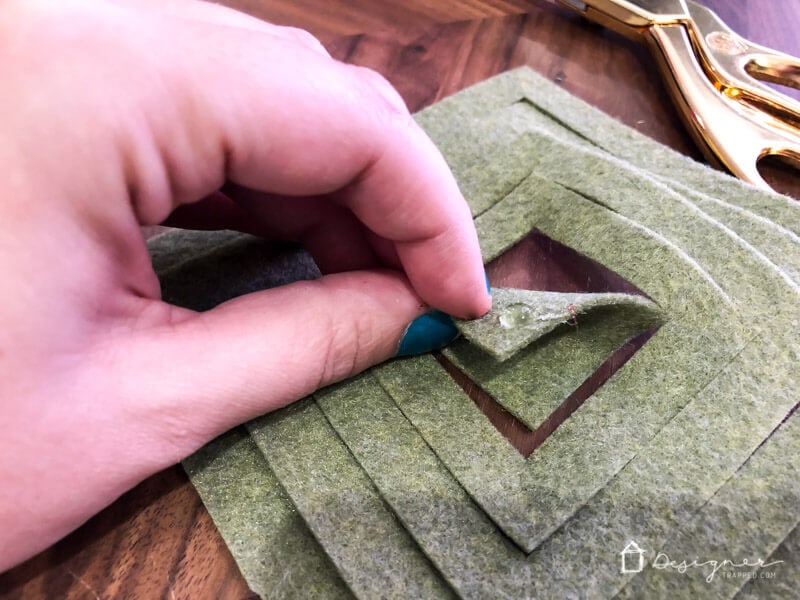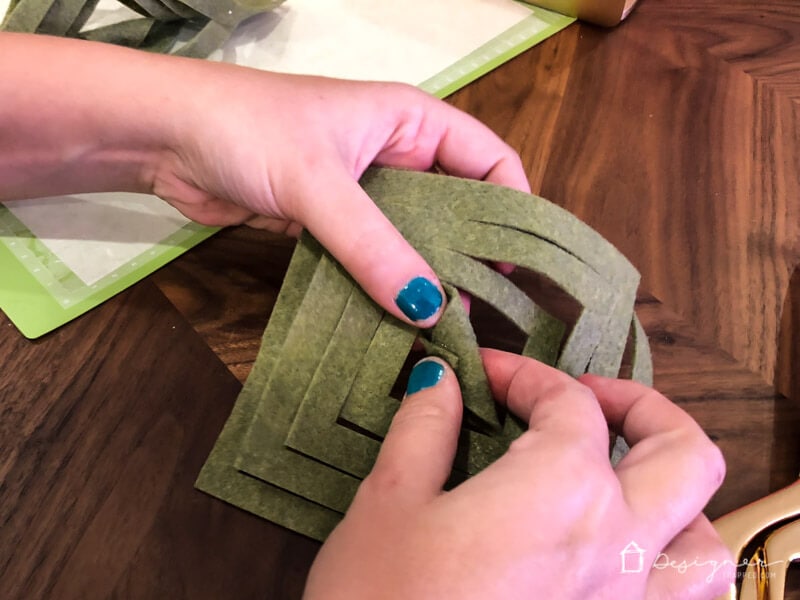 3) Then, FLIP THE ORNAMENT OVER and repeat with the next square. Repeat this step until all the squares are glued. Be sure to flip the ornament each time so that the alternating pattern does not get messed up (I may have forgotten to flip mine a couple of times, hence the reason I'm emphasizing that point, lol)!
Once all of your gluing is done, thread ribbon or suede cord through the hole at the top. I added some wood beads to some of mine, but that is totally optional. Then tie a knot and hang these unique Christmas ornaments up on your tree! I absolutely love how they turned out!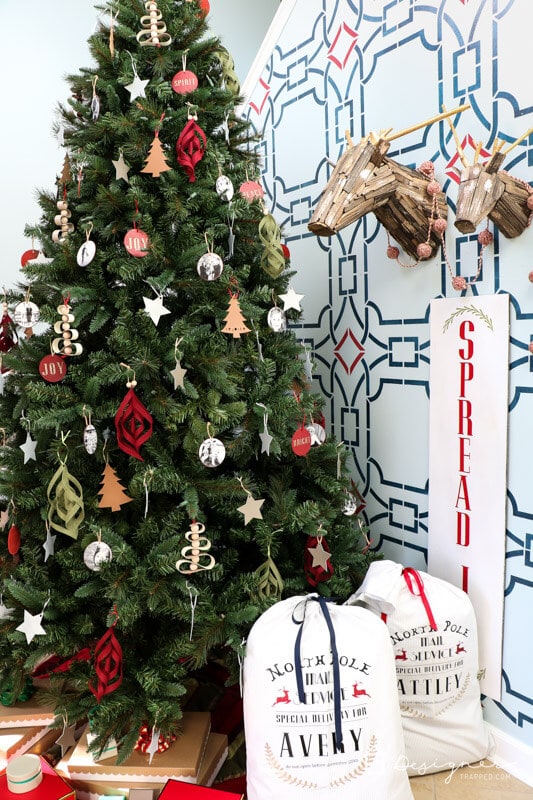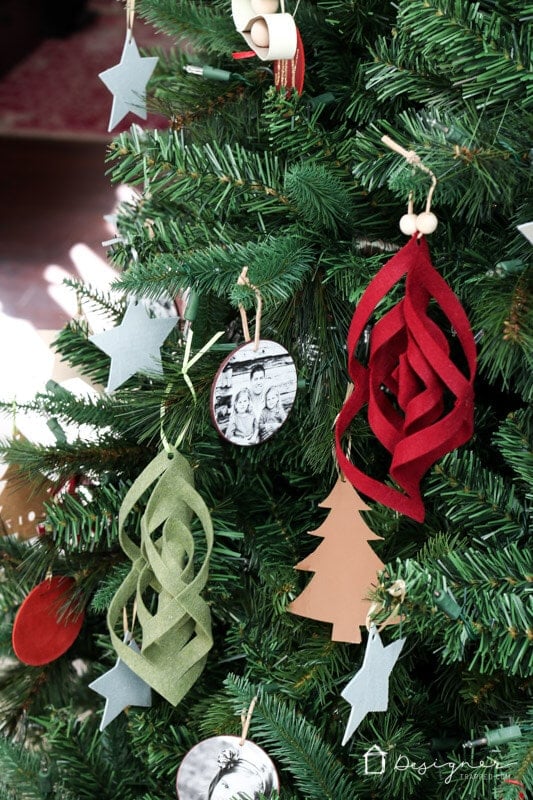 What do you think?! If you want to make these unique Christmas ornaments from felt for yourself, be sure to share this post over on Facebook and/or save it to Pinterest :) And before you head out, be sure to grab my FREE Christmas printables!
​​
[mv_create 1 11 200 2016 key="1″ type="list" title="Most Popular Projects" thumbnail="</span><a href=" https designertrapped com wp content uploads diy home decor projects blog jpg target="_blank" a span]​
​