The Journal Every Homeowner Needs
Last Updated on March 3, 2022
Have you ever wanted to document the memories that actually make a house a home? Well, now you can! This homeowner's journal is called House to Home: A Journal for Homeowners and I created it myself after being unable to find anything like it. Come take a look!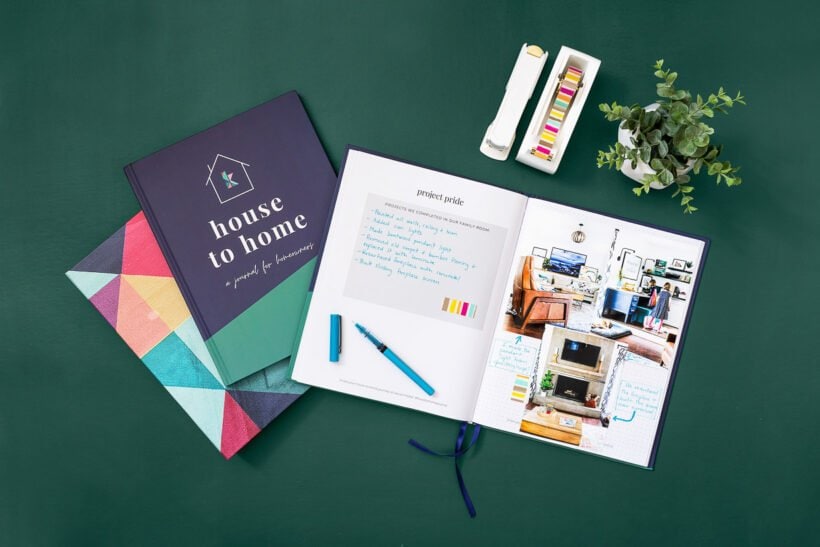 I am seriously sentimental about the journey of transforming a house into a home for our family. Being able to document not only the family memories that take place, but also the physical transformations of the house itself is really important to me.
Years ago, when we bought our last house, I hunted for a journal or book that was created for this purpose but came up empty. And I've periodically looked over the years. All I've ever found are homeowner's journals where you keep records of home maintenance, etc. That's just not what I wanted. I essentially wanted a baby book for my house! So I finally decided to create it myself!
The idea that I had several years ago and actively started planning last October finally came to fruition at the end of 2020, but I'm just now getting around to sharing a blog post about it. House to Home: A Journal for Homeowners is HERE and we are so, so proud of it! I could seriously cry I'm so happy.
If you've never created a product, I am here to tell you it takes a long time, lol! It feels like we have been working on this for so long. The good news is that the timeline allowed us to really produce the best journal we can. We are so excited to have the House to Home journal ready for you!
It is really a two-part journal. The first part documents the house-hunting journey and moving into your new home.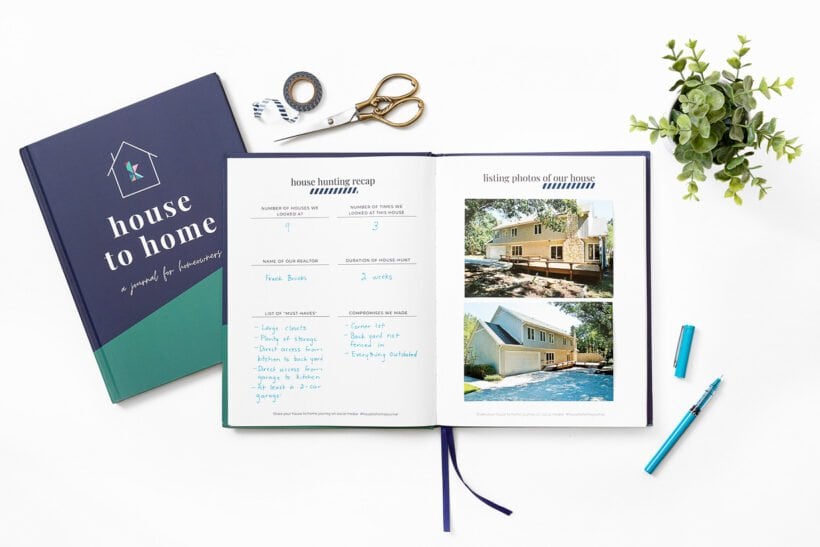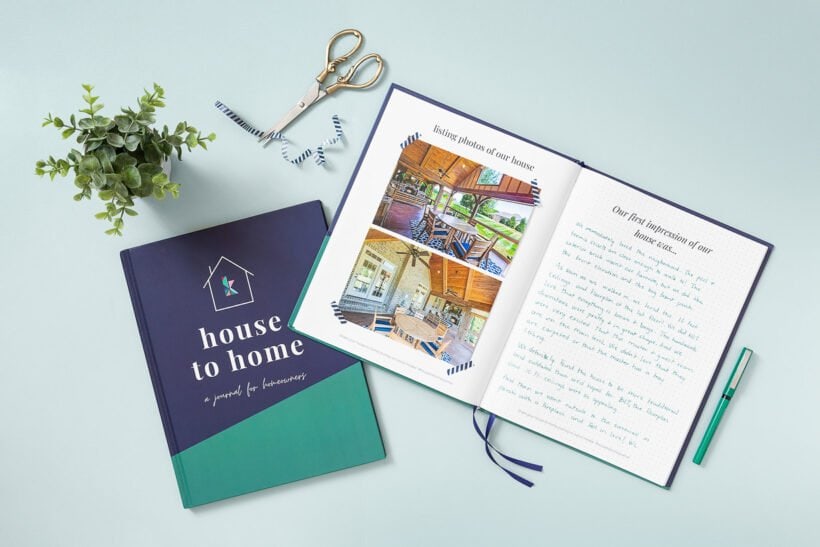 Then the second part of the journal has space for you to document all the special holidays and life events that happen in your home, as well as all the changes you make to your house itself while you live in it!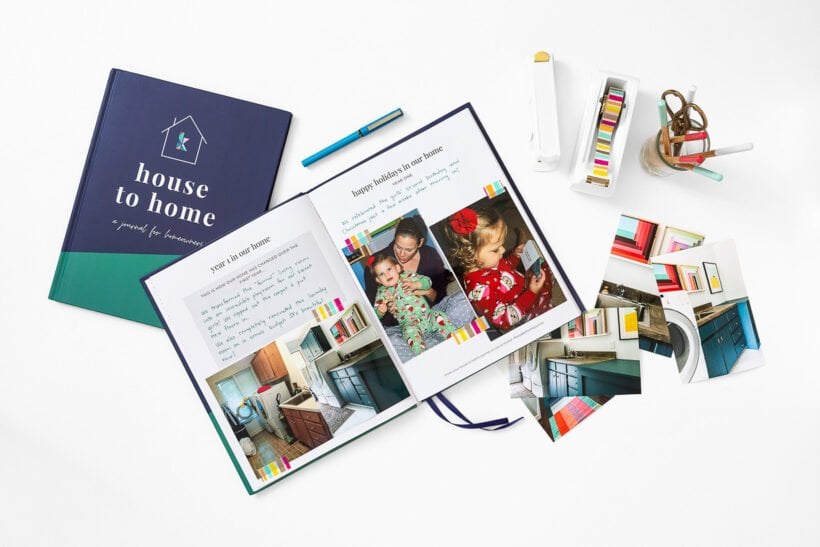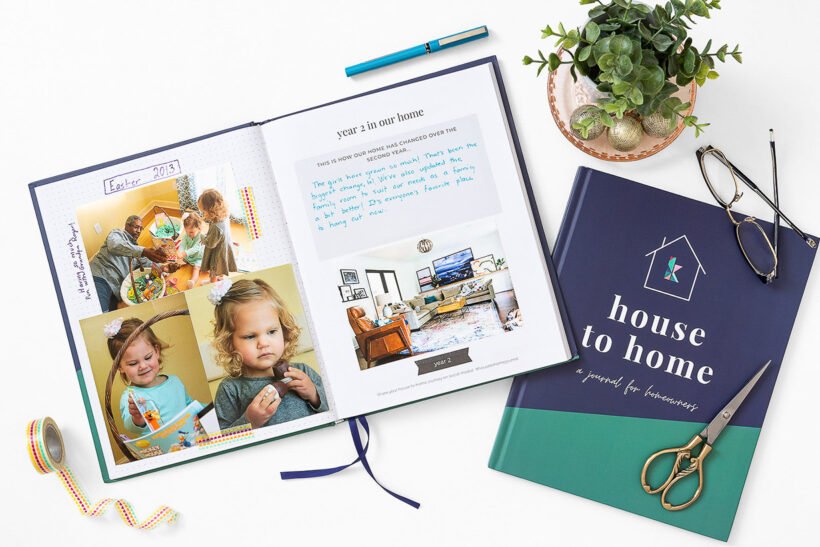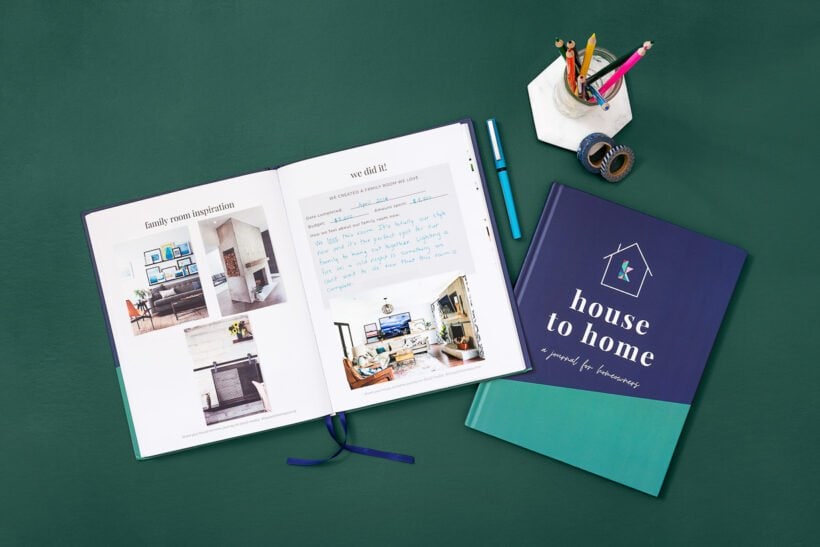 And when it comes time for you to move on to your next house, there are even a few special pages for you to reflect on why you are moving on, give out "house superlatives" and even write your home a goodbye letter.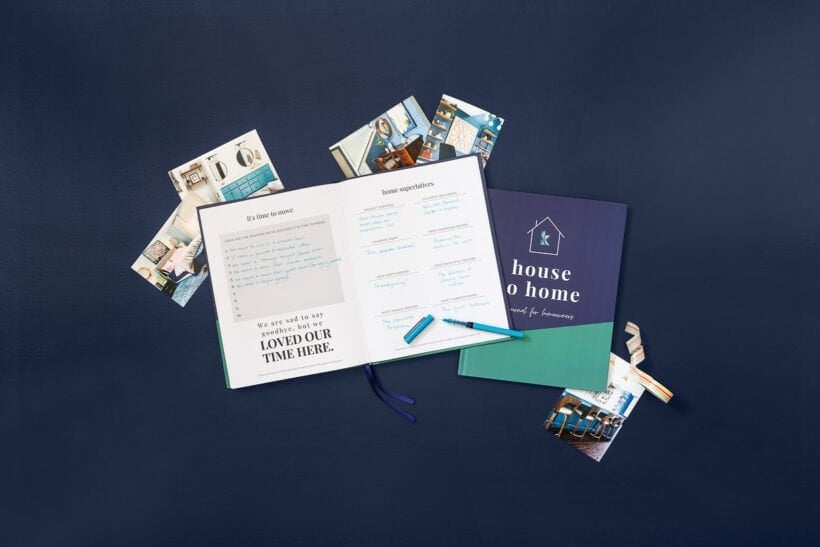 is the perfect housewarming gift. It's sentimental, thoughtful and isn't clutter (which as someone who is currently unpacking in our new house I can promise you will be VERY appreciated)! It's also the perfect gift for anyone who is what I call a "home enthusiast." You know the type… They are always working on some sort of decorating or home improvement project and would much rather stay home than go out :) 

We lived in our last home for 8 years and I was able to go through old photos and fill out a House to Home: A Journal for Homeowners retroactively. And I'm so glad I took the time to do it! Our family will cherish it forever.

In other words, it's a perfect housewarming gift, but it's also a perfect gift for home enthusiasts any time! 
You can learn all about House to Home: A Journal for Homeowners and purchase your very own HERE. Right now you can save 30% off using the code HTHJ30 at checkout!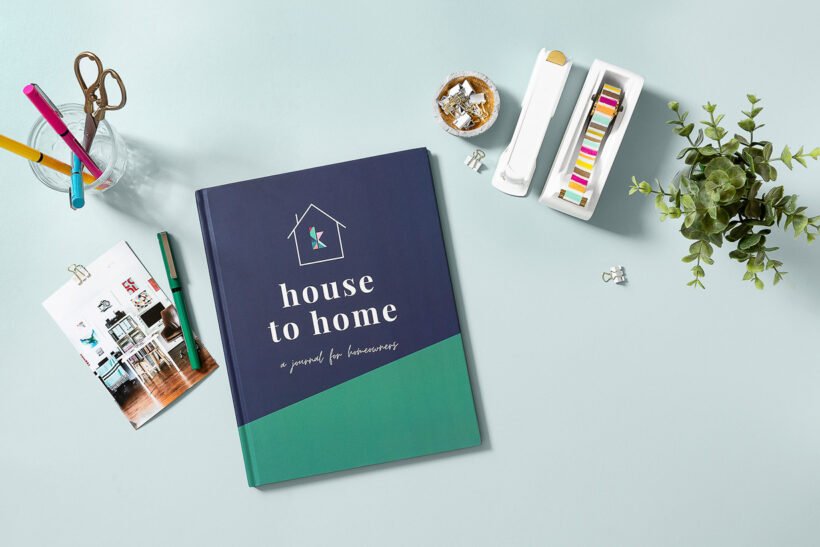 Wondering how I approach transforming rooms and spaces in our home? Check out Designer in a Binder®.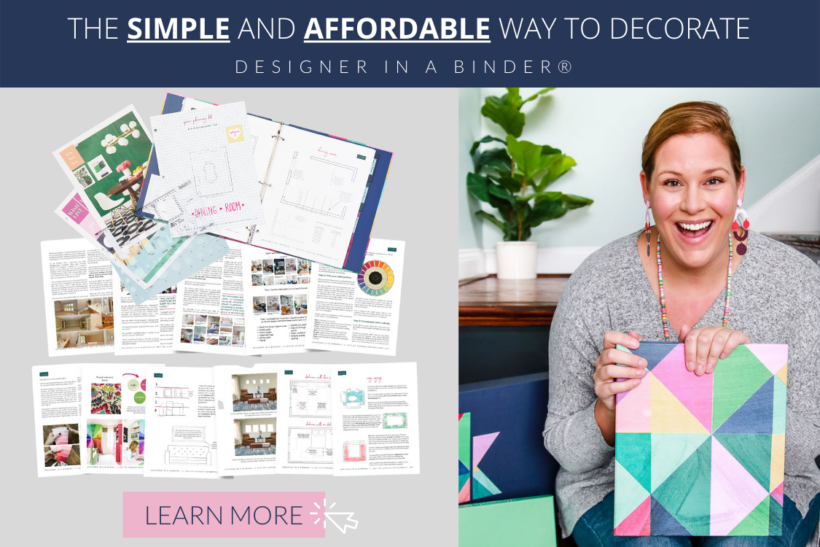 And if you want exclusive content and behind-the-scenes sneak peeks, be sure to subscribe before you head out!


[mv_create key="2″ type="list" title="Design Posts" thumbnail="https://designertrapped.com/wp-content/uploads/2018/05/how-to-pick-paint-colors-1.jpg" layout="circles"]