Learn How to Restore Leather Furniture
Last Updated on February 16, 2022
Learn how to restore leather furniture in minutes with this quick and easy tutorial!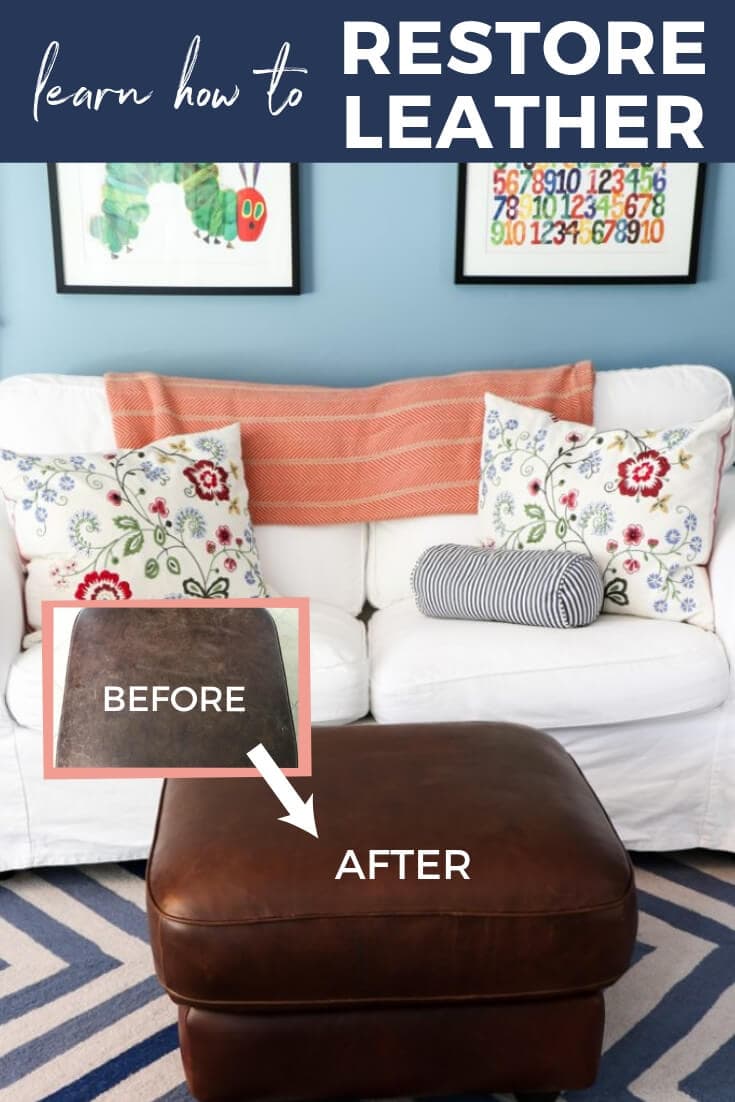 This post is sponsored by Mohawk. All opinions are 100% my own based on my experience using these AMAZING products.
Leather furniture is so gorgeous, but it can be hard to keep it looking good when you have young kids and/or pets. Cats and dogs can leave marks with their toenails and claws and kids can inadvertently scratch the surface with their toys. But that doesn't mean you should avoid leather furniture! Nope. Learn how to restore leather furniture in a matter of minutes with the right products. It's beyond easy.
We had been wanting an ottoman to use in our twin girls' playroom (which you can learn more about by clicking here) now that they are using their bean bag chairs less, but we didn't want to spend a bunch of money on one. So, imagine my joy when Joe showed up one day and told me he had a surprise for me. He walked me down to our garage and showed me this leather ottoman that he had trash picked off the side of the road. That may sound awful to some of y'all, but I love trash picked furniture more than flowers :) This post may contain some affiliate links. Click here to read my full disclosure policy.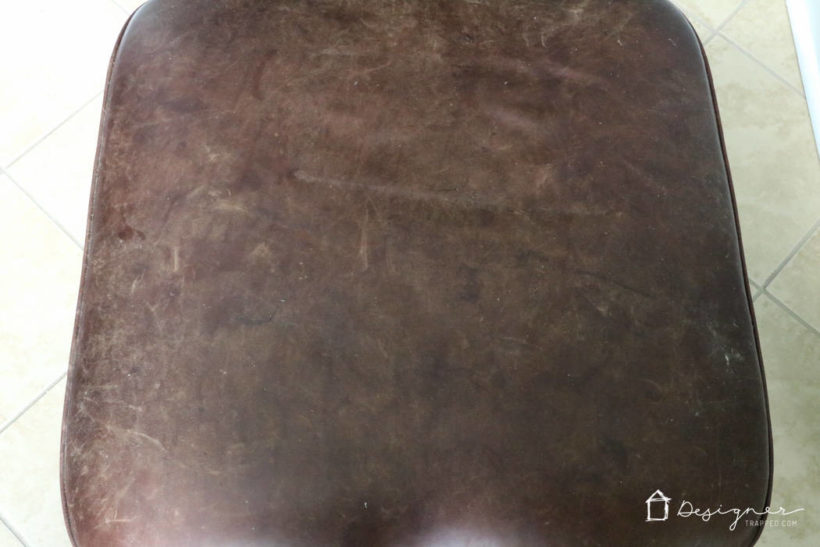 It was pretty beat up and was covered with scratches and these weird marks that I THINK were from paint.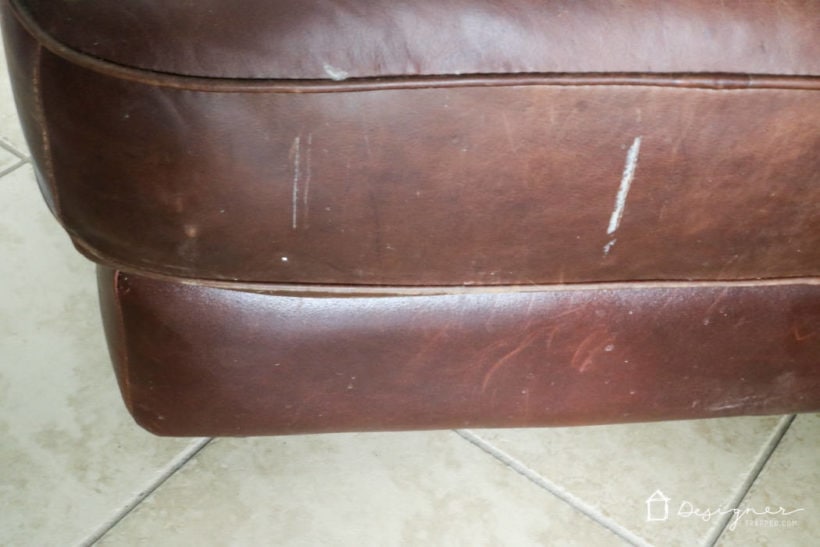 Pretty sad, huh? But I was super excited about his free find because I was pretty confident I could get it looking good again (and I was right–I love it when that happens). Read on to learn how I did it.
How to Restore Leather Furniture
Materials Needed:
Paper towels
Lint-free cloth
Foam sponge (included in the leather care kit)
It took me about 20 minutes to restore this ottoman including drying time. Now take a look at the BEFORE and AFTER photos.
And here's a look at it in it's new home (in our twin girls' playroom). It's perfect and cost us ALMOST nothing. Love it when that happens.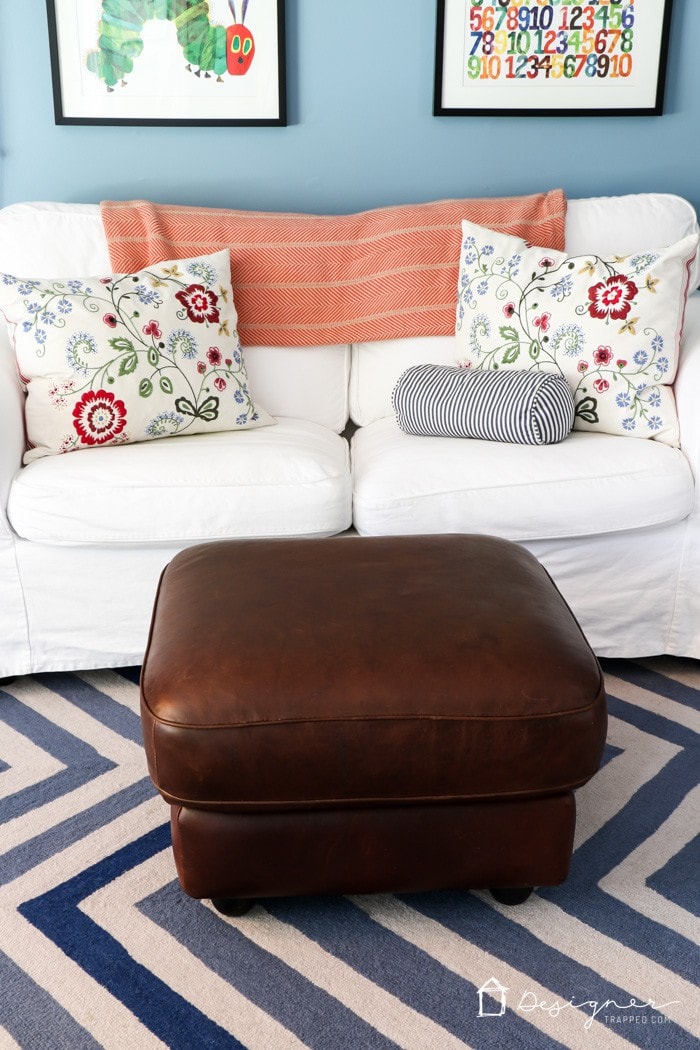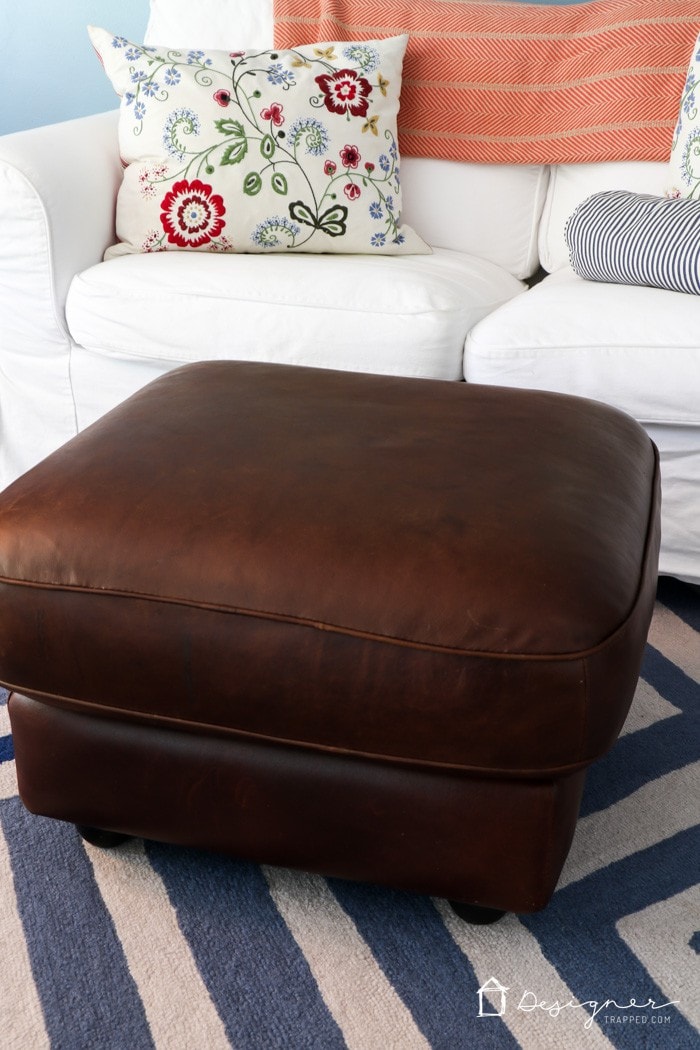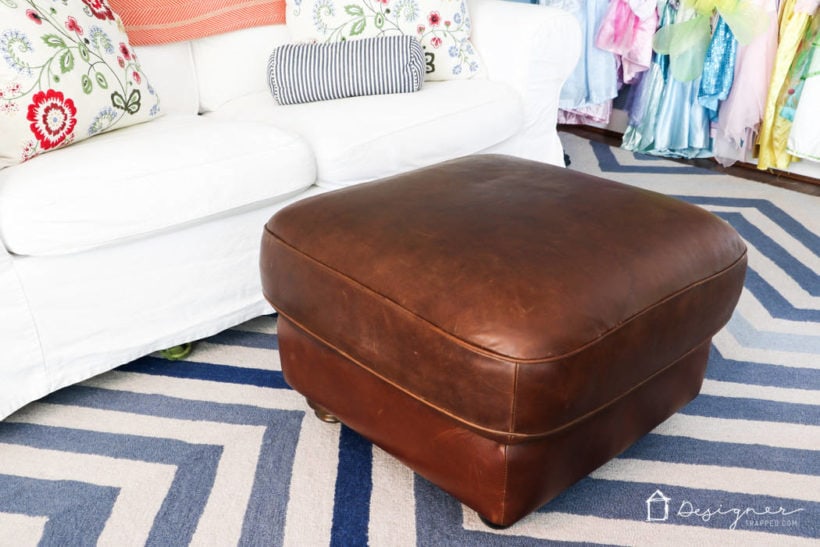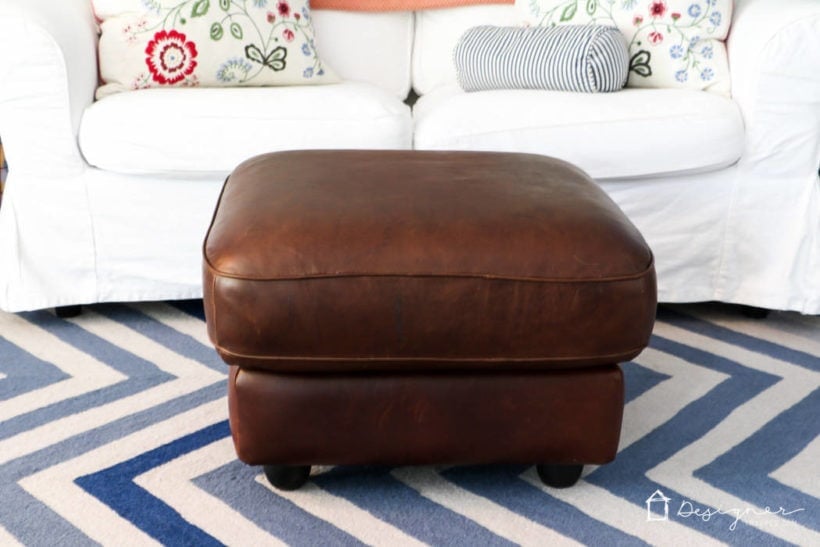 Pretty amazing, huh? Don't forget that once you restore your piece to clean and protect your leather furniture regularly!
Now that your leather furniture is restored and beautiful again, doesn't it deserve to sit in room you really love? Before you head out and get started, be sure to check out my FREE design guides that will help you help you design spaces you absolutely love! Unlock my design vault and get access to all of them in one convenient digital library.
[mv_create key="1″ thumbnail="<a href=" title="Most Popular Projects" type="list"]