Campaign Bedside Table Makeover
Last Updated on August 10, 2021
HAPPY MONDAY! I hope you all had a fabulous weekend. Ours was full of gorgeous weather and we managed to relax a little bit (a rare occurrence around here), so in short it was wonderful :) Believe it or not, I didn't tackle any major DIY home decor projects this weekend, but that gave me some time to photograph and write about some that we completed a little while ago! So today I finally get to share my gorgeous campaign bedside table makeover project. I am beyond in love with these "new" pieces in our master bedroom.
But here's the thing. They aren't new at all. I scored them from the side of the road. I literally spotted them in a parking lot of a "Fruits and Veggies" store front that doesn't sell fruits and veggies anymore. In fact, I scored an entire set that included the 2 bedside tables, a dresser, chest of drawers, and a mirror for $160! Y'all, this set is solid wood and the brass hardware was in fabulous condition, it just needed some TLC. The condition of the wood was less than stellar, but I prefer painted pieces anyway, so that was a non-issue for me. This is what the bedside tables looked like when we brought them home.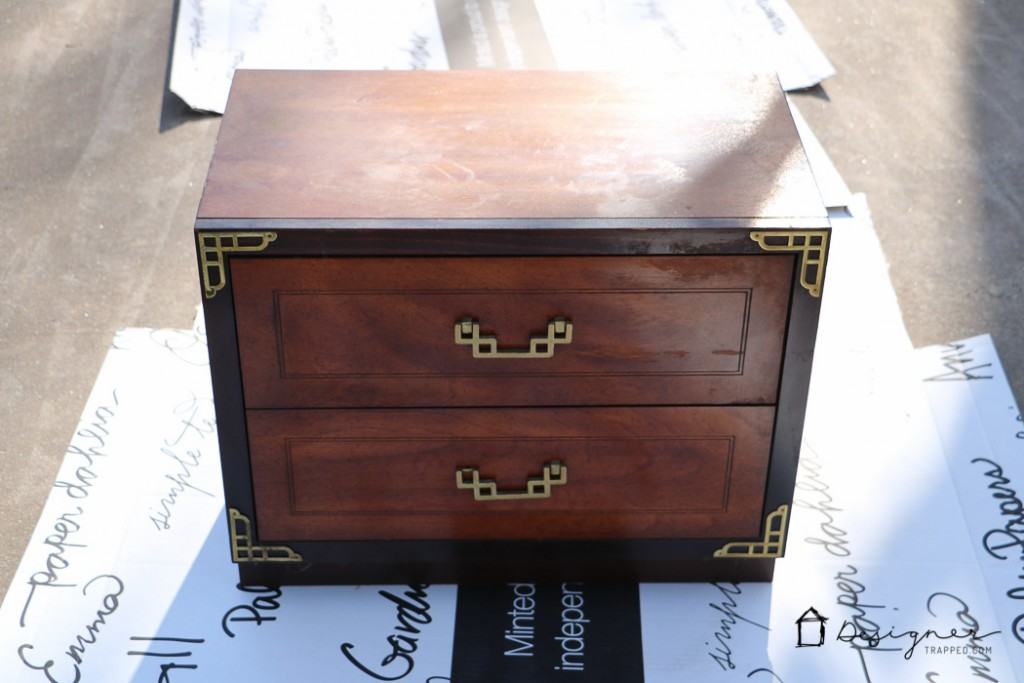 This post contains some affiliate links for your convenience. Click here to read my full disclosure policy.
I usually DREAD the process of painting furniture, but this time around I was actually excited because I wanted to try out my new HomeRight Finish Max Fine Finish Sprayer and spray shelter. Read on to learn exactly how I did it.
Materials needed for Campaign Bedside Table Makeover:
Steps:
1) Use a 5 in 1 tool to gently remove the original hardware from the corners of the piece. Use a screwdriver to remove the drawer pulls. I used Bar Keeper's friend to clean my hardware.
2) Clean your piece REALLY well using Simple Green that has been mixed per the instructions on the label. After you clean it, spray your piece with plain water and dry it with paper towels. This is to ensure that no Simple Green remains on the piece–it could interfere with adhesion.
3) Now you are ready to paint! I quickly set up my HomeRight spray shelter and loaded my HomeRight sprayer with my paint. Note that you need to read the directions for the sprayer well to make sure your paint is the ideal consistency. I had to thin my paint out a bit with water.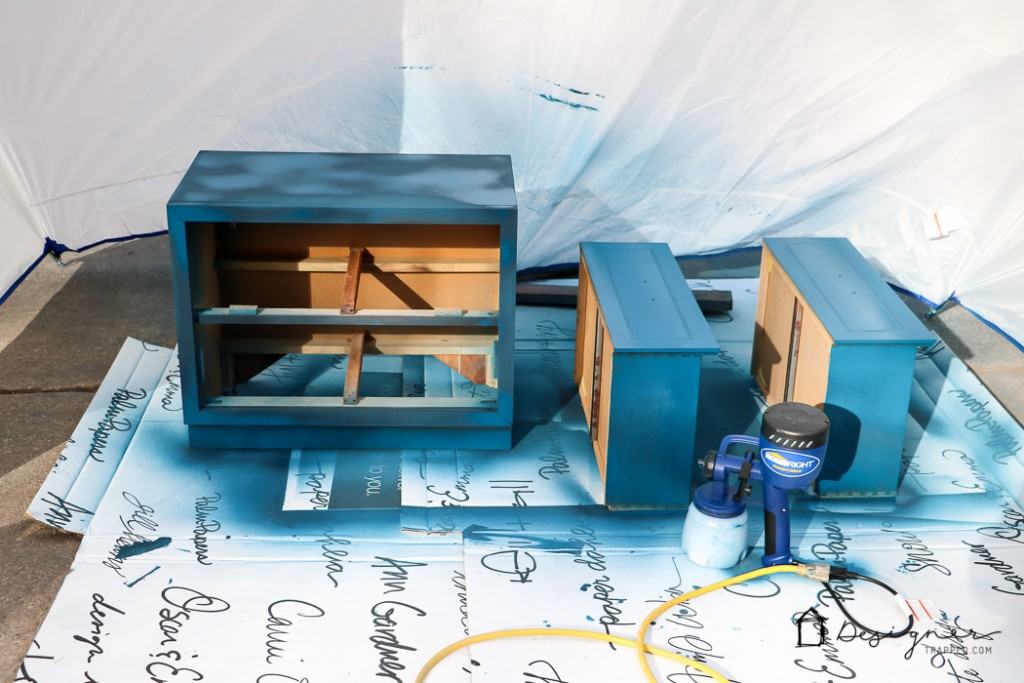 4) Spray, spray, spray! Again, it's important that you follow HomeRight's recommendations for how far away to hold the sprayer AND how to adjust the spray pattern to get a nice, even coverage. It took some playing around with on my part, but I figured it out pretty quickly and am confident anyone can do the same! I applied two coats of paint. Fortunately, the Amy Howard paint dries really quickly, so the project didn't take long at all (about 2 hours from start to finish).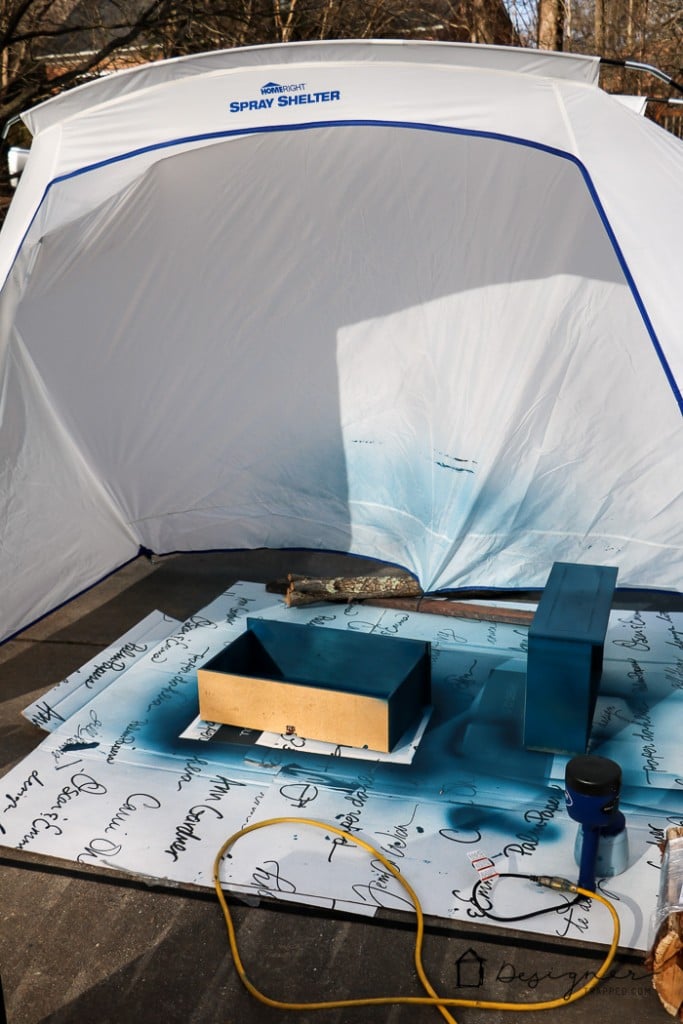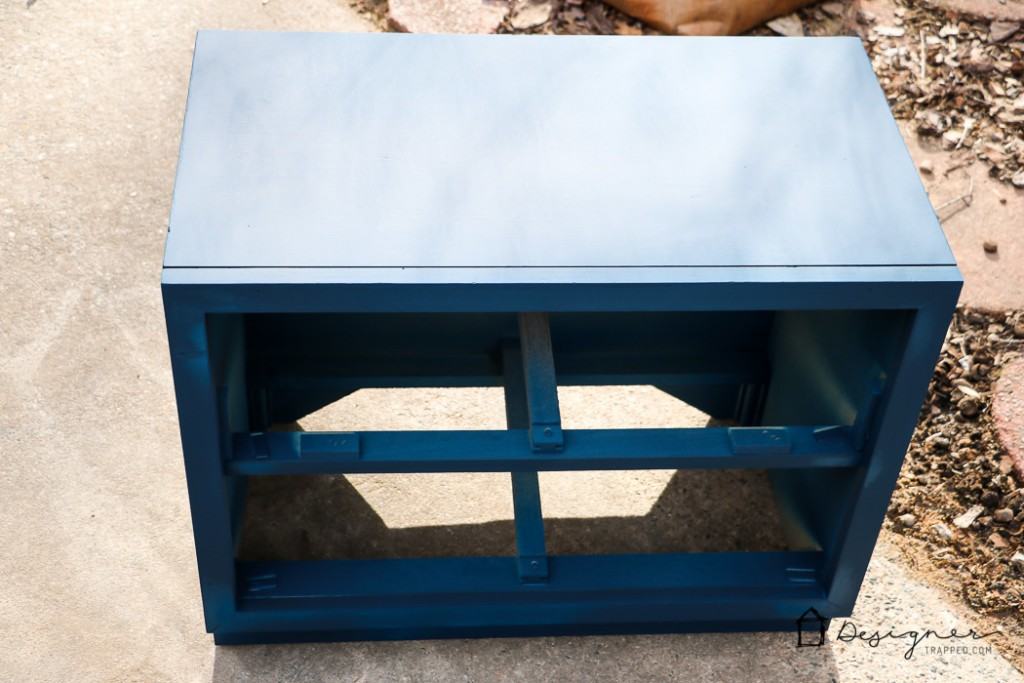 6) When my paint was dry, I applied Amy Howard light antique wax to the entire piece. The light antique wax will give a slight dark tint to your painted piece to help you achieve a more realistic, antique look. If you are looking for a completely uniform, flat finish on your piece, do not wax it. I waxed mine because I didn't want the pieces to look perfect or brand new. You can see my video on how to apply the wax in the video below.

7) Carefully reattach your hardware.
That's it! I am crazy for how beautifully my campaign bedside table makeover turned out! Take a look.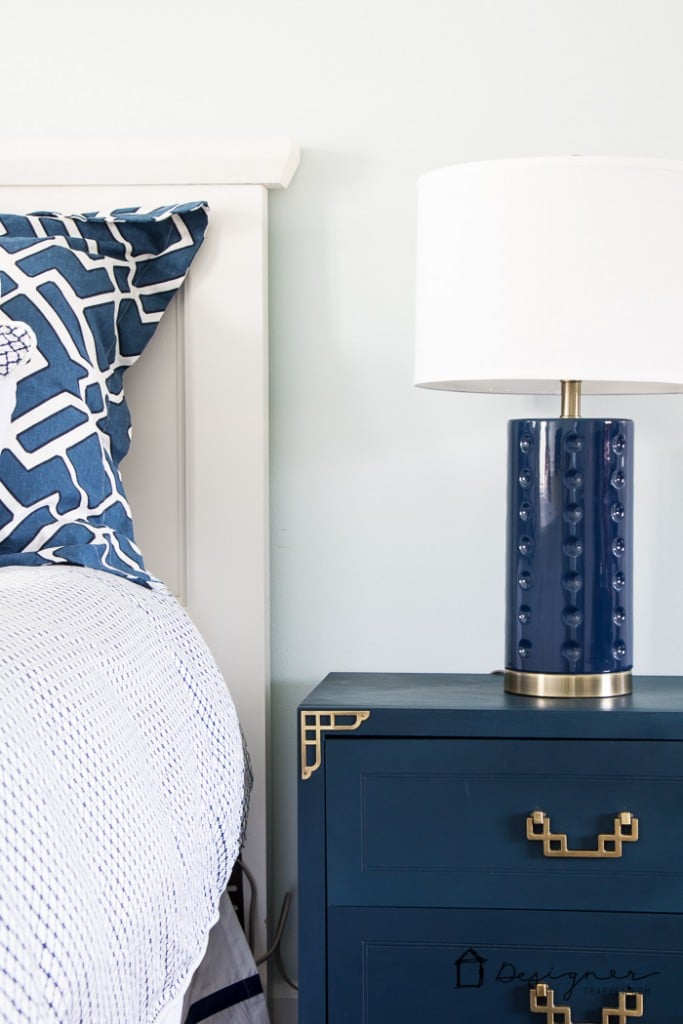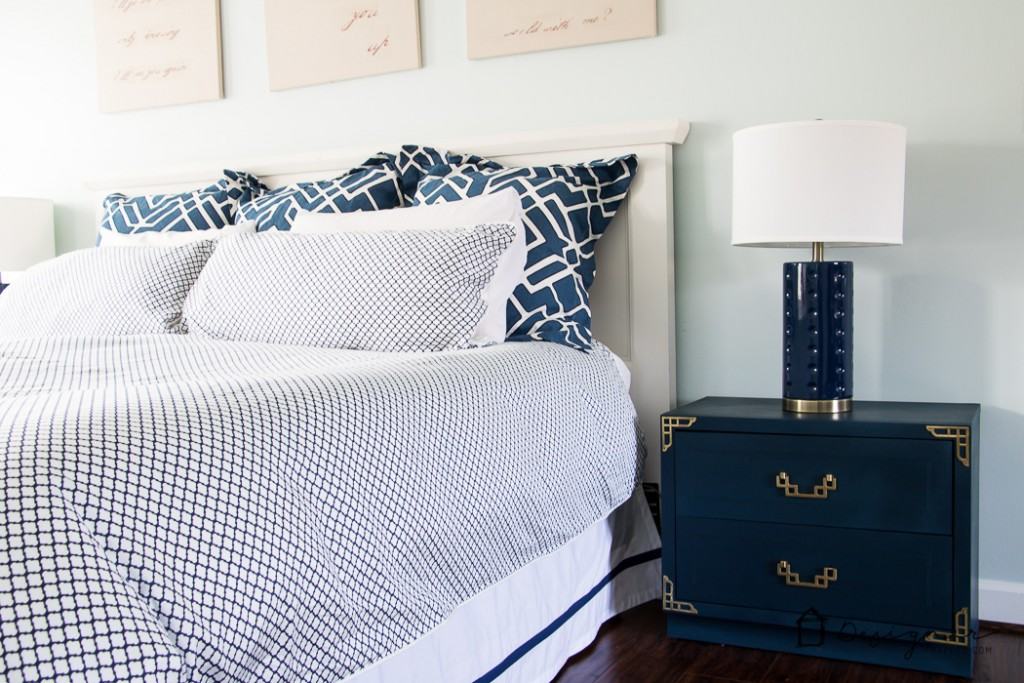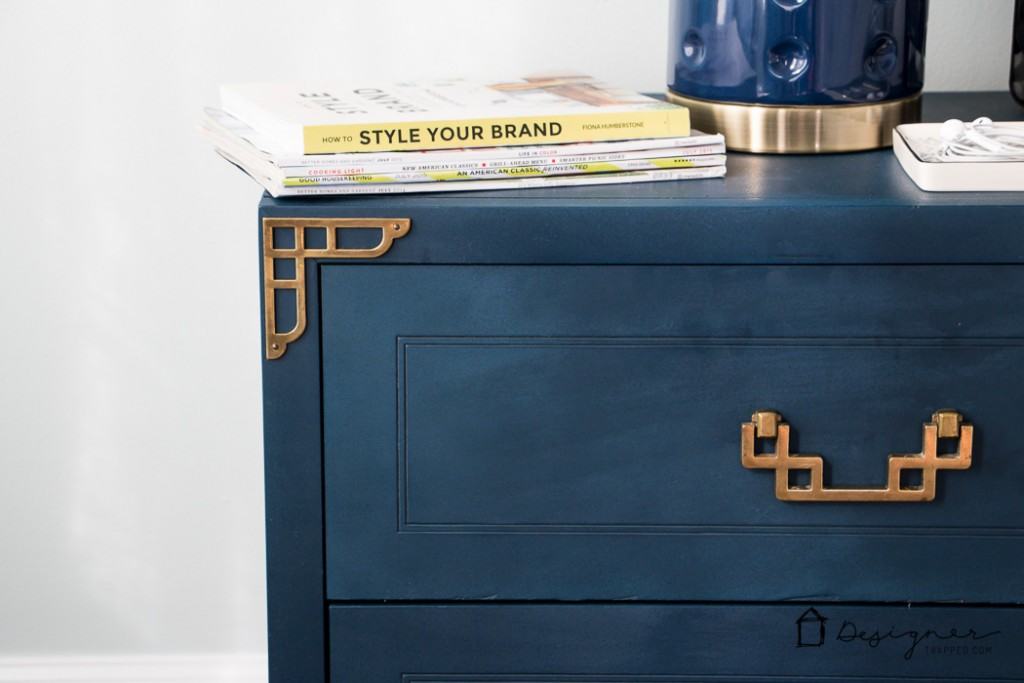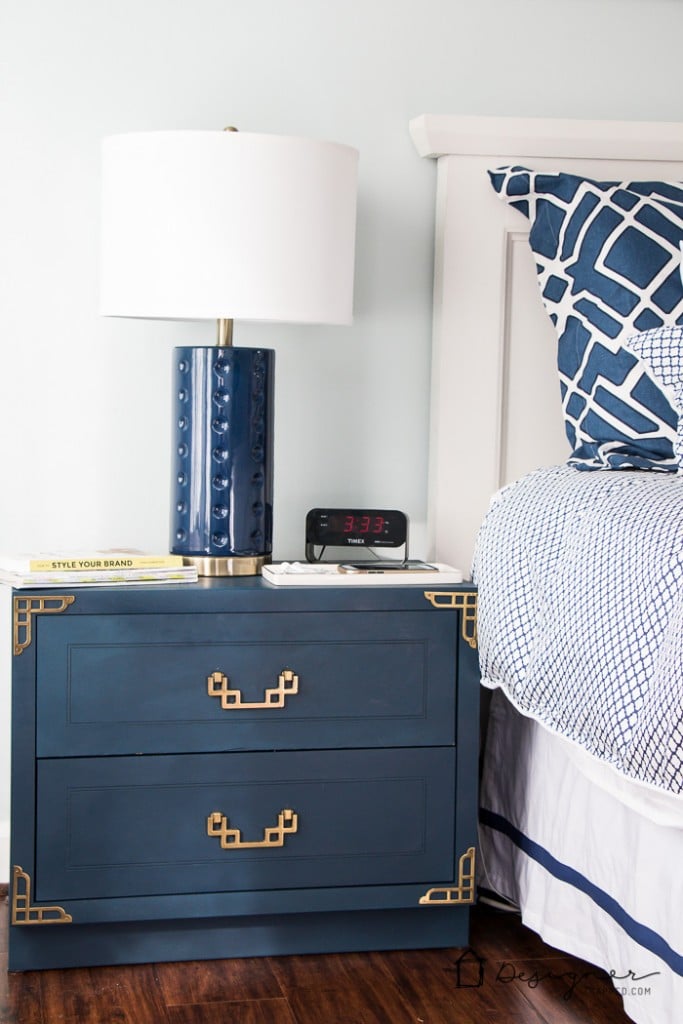 Best $160 purchase I have ever made! I still need to paint the chest of drawers which we plan to keep for ourselves, and the dresser and mirror (both of which we will be selling). I am actually looking forward to it! If you do a lot of furniture painting like we do, trust me, it is soooooo worth it to invest in a HomeRight sprayer and spray tent. You also need to make sure you use the best paint for the furniture you are working on. GAME CHANGERS.
Now, how about a little before and after comparison?!
Thank you to HomeRight for providing me with a sprayer and spray tent to try out. I have absolutely fallen in love with both as a result! As always, my opinions are 100% genuine and are not influenced by the fact that I received free products to sample.
[mv_create 1 11 200 2016 key="1″ type="list" title="Most Popular Projects" thumbnail="<a href=" https designertrapped com wp content uploads diy home decor projects blog jpg a]