My Colorful Christmas Tree
Last Updated on March 3, 2022
If you are tired of traditional red, green and white Christmas trees, then you will love my vibrant, eclectic and COLORFUL Christmas tree. In this post I share all the details about it so you can create your own colorful Christmas tree!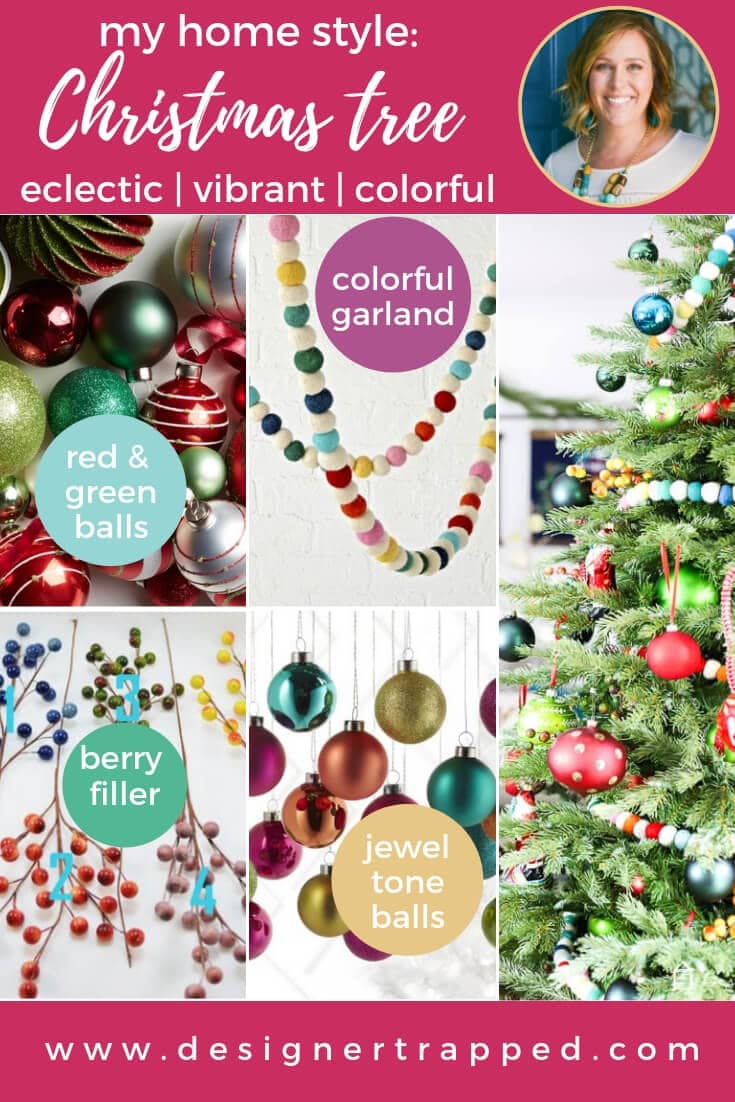 This post contains some affiliate links for your convenience. Click here to read my full disclosure policy.
A bit of background on my colorful Christmas tree
I have to confess that this is the very first time I have decorated for Christmas before Thanksgiving. Part of the reason is that we have always purchased a fresh Christmas tree and they just don't stay nice long enough to put them up earlier than Thanksgiving. But this year, we bit the bullet and purchased this artificial Christmas tree and I am soooooo happy with it! It is time-consuming to "fluff" an artificial, but it was well worth the effort.
Given that I am a color-loving girl, it may surprise you to learn that in past years, we've always decorated with a pretty traditional red, white and green color scheme. And I was sick of it! I wanted lots more color this year, especially on our tree. But I also wanted our tree to be eclectic and not at all stuffy. And I didn't want it to over think it. I am just not a person who has the patience to decorate a magazine worthy tree (so if that's what you are hoping to find here, I'm sorry to say you'll probably be very disappointed). Our tree is definitely imperfect in the most perfect way!
Before I walk you through the process I used for our colorful Christmas tree, let me show you a few photos of it :)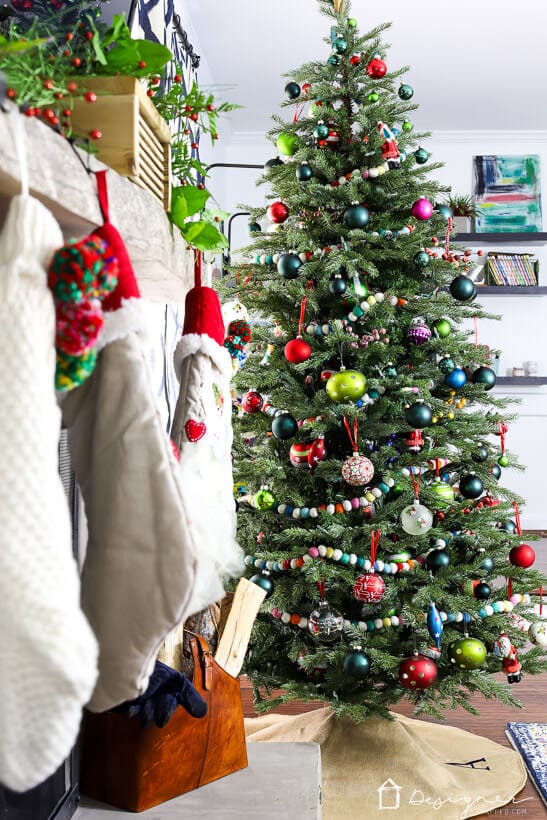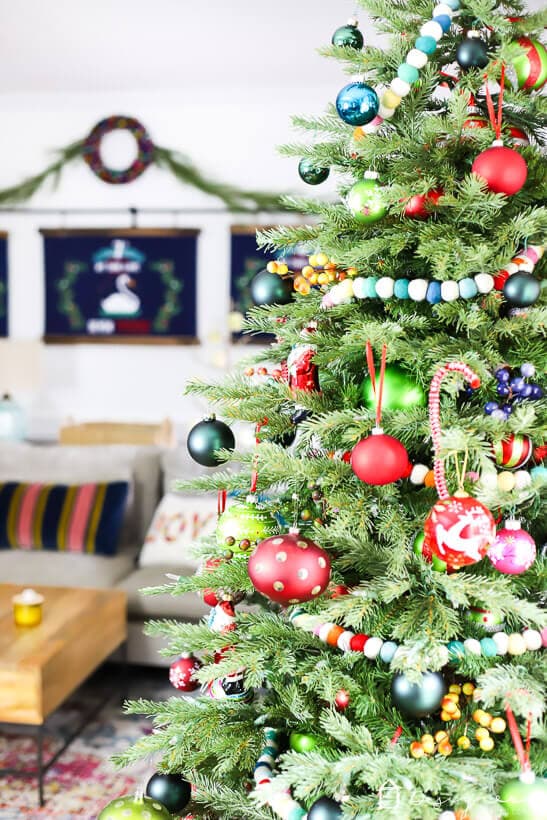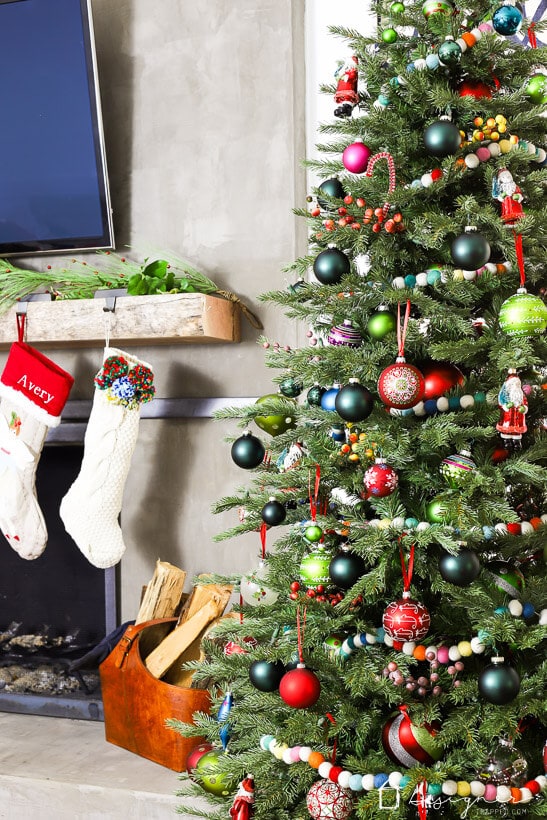 Isn't it fun and colorful? It just feels like a happy tree! Okay, so let's walk through how I created this eclectic, vibrant and colorful look for our Christmas tree.
How to Get the Look of My Colorful Christmas Tree
You can find most of the eclectic items that adorn our tree below. Just click on any image for full product details.

I started with these colorful felt ball garlands that I fell in love with last year. They were out of stock by the time I saw them, so when they came back in stock this Spring, I ordered them and have been waiting to use them ever since!
Then I layered in these colorful berry picks to add some more color and textural interest.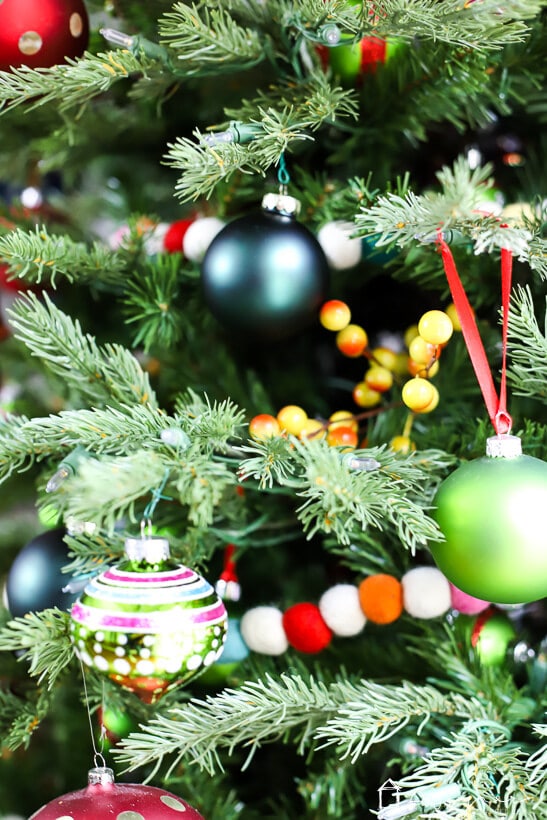 Because our new tree is pre-lit (which is the best thing EVER–I don't like stringing lights), I was ready to add lots of colorful ornaments next. We've collected lots of these ornaments over the years. The vast majority of our ornaments are from Crate and Barrel because they always sell my favorite ones. Others I found at Hobby Lobby last year during the Christmas clearance sales. Other ornaments were handmade by our kiddos. I used to kind of stick them on portions of the tree that aren't really visible (not proud of that, but it's true), but this year I embraced those sweet handmade ornaments and let my girls prominently display them :) You can see one of their wonky but adorable candy cane ornaments in the photo below.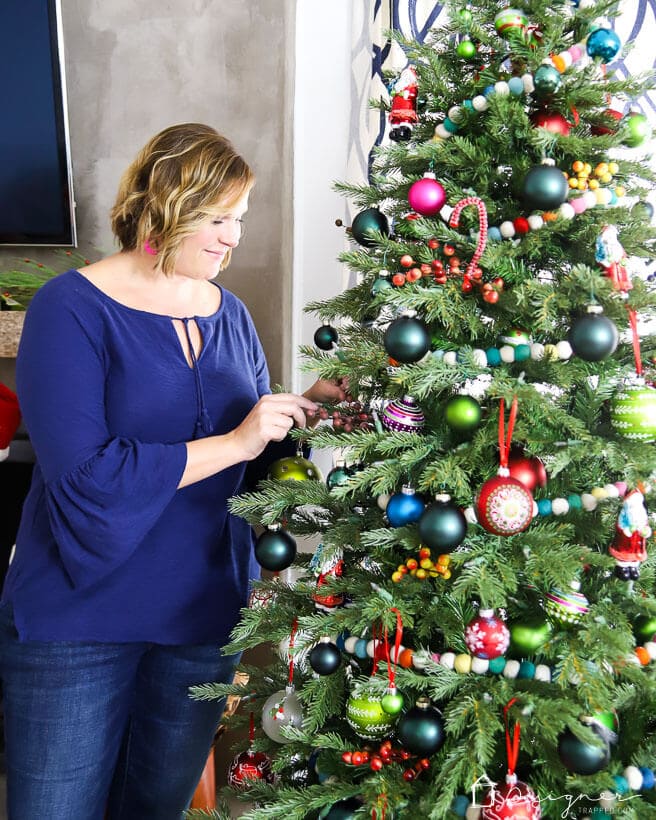 That's it friends! Nothing complicated or fancy about it. We absolutely love the colorful additions. Our tree is perfectly imperfect, just like us!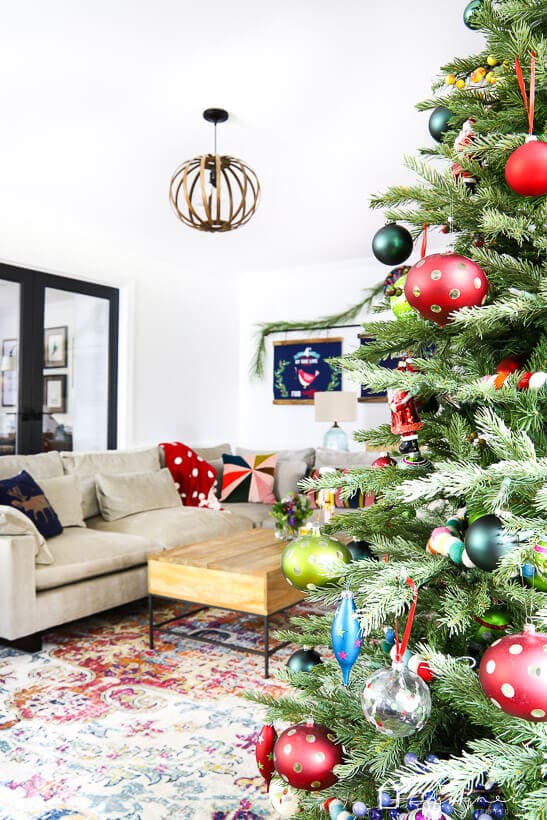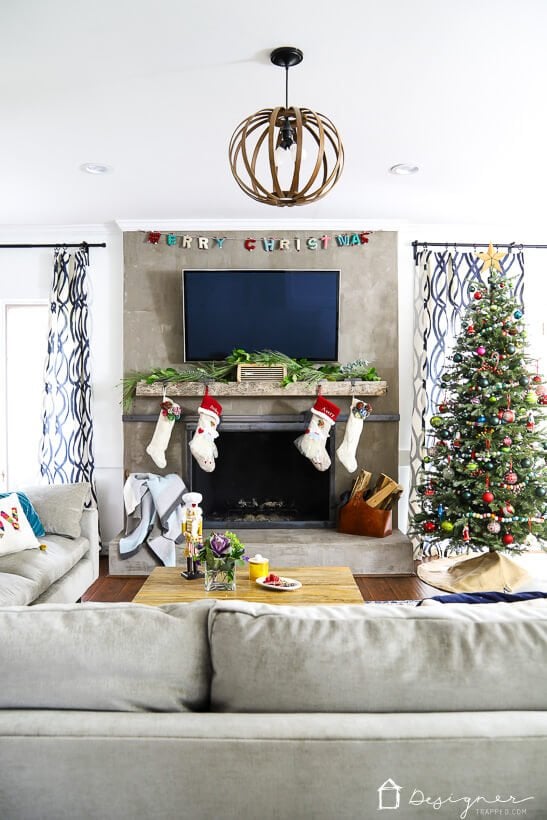 I hope you enjoyed my imperfect but colorful Christmas tree!
Wondering how I approach transforming rooms and spaces in our home? Check out Designer in a Binder®.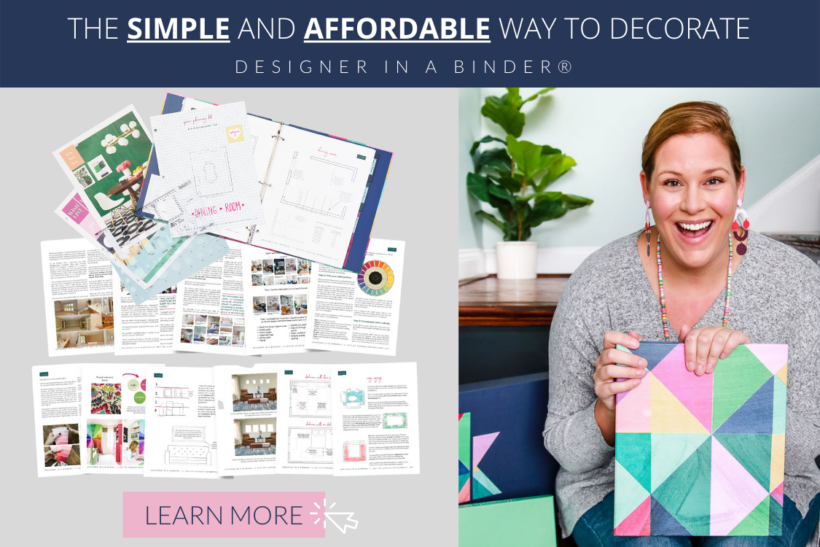 And if you want exclusive content and behind-the-scenes sneak peeks, be sure to subscribe before you head out!