Decorating Easter Eggs With Dots and Glitter
Last Updated on March 29, 2022
Decorating Easter eggs doesn't have to involve messy food coloring! This method is simple, much less messy than dyeing Easter eggs and is SO CUTE!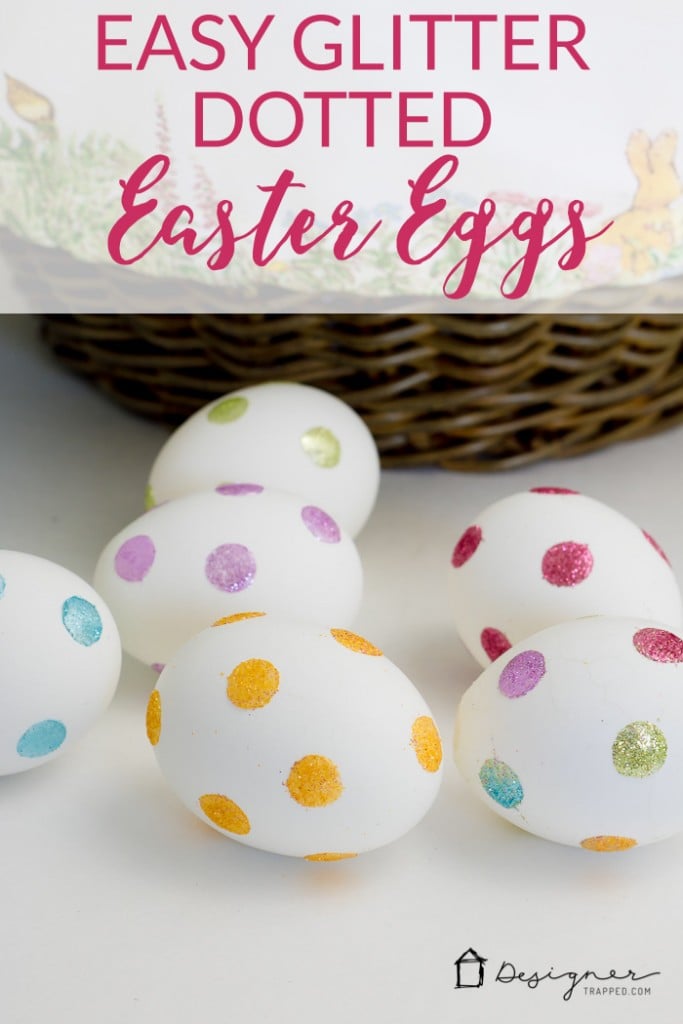 Happy, happy Friday friends! I don't know about you, but I am gearing up for Easter :) Easter, like Christmas, Valentine's Day, Halloween and every other holiday have become SO MUCH more fun and exciting since we have young kids who love them so much. So this year I wanted to come up with a fun way to decorate Easter eggs that Attley and Avery can easily help with and that they would love because they are sparkly and girly (just like them). So read on to learn all about decorating easter eggs with dots and glitter. It's so, so easy and fun! This post contains som affiliate links for your convenience. Click here to read my full disclosure policy.
Decorating Easter Eggs with Dots and Glitter: A tutorial
Materials needed:
Hard boiled eggs
Artist's paint brush
Steps:
1) Place glue dots, one at a time, on your hard boiled egg.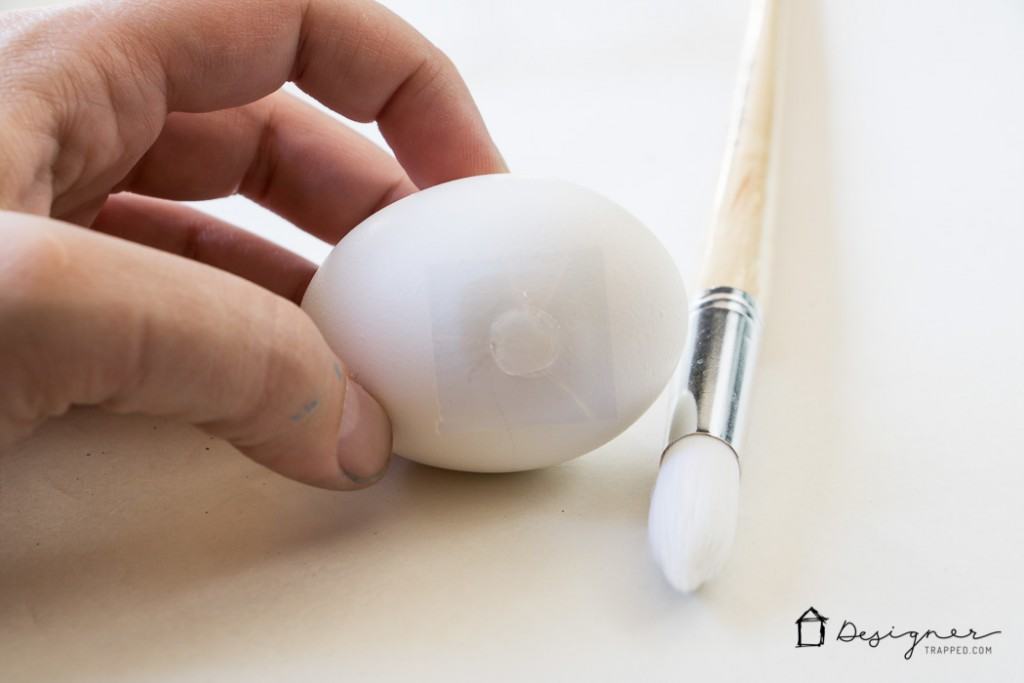 2) Peel the backing off of the glue dot and use your artist's brush to cover the dot with glitter.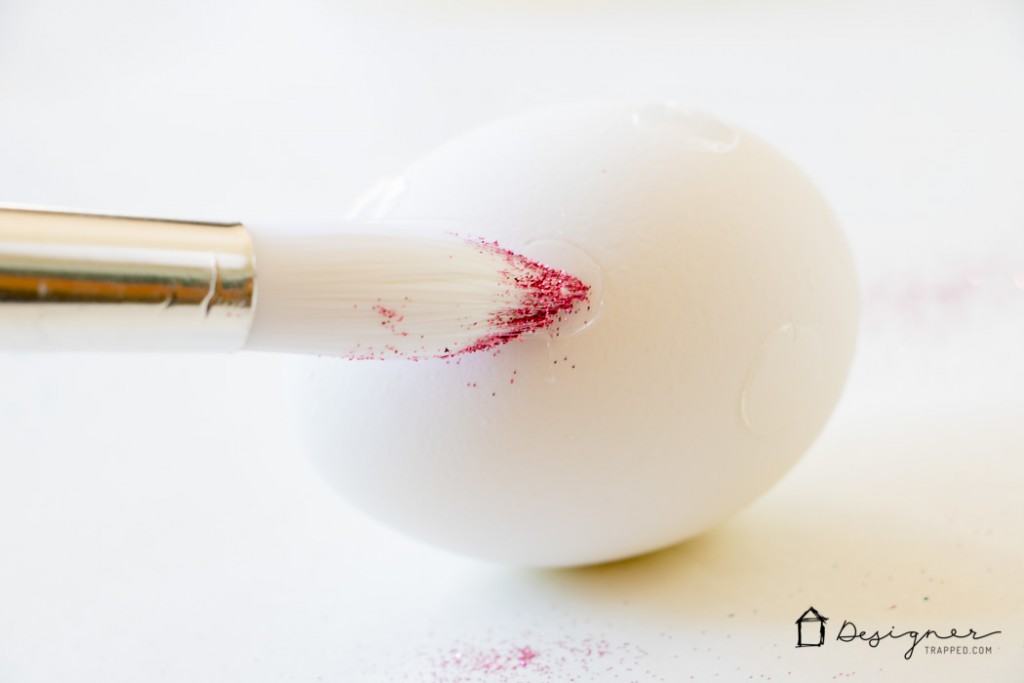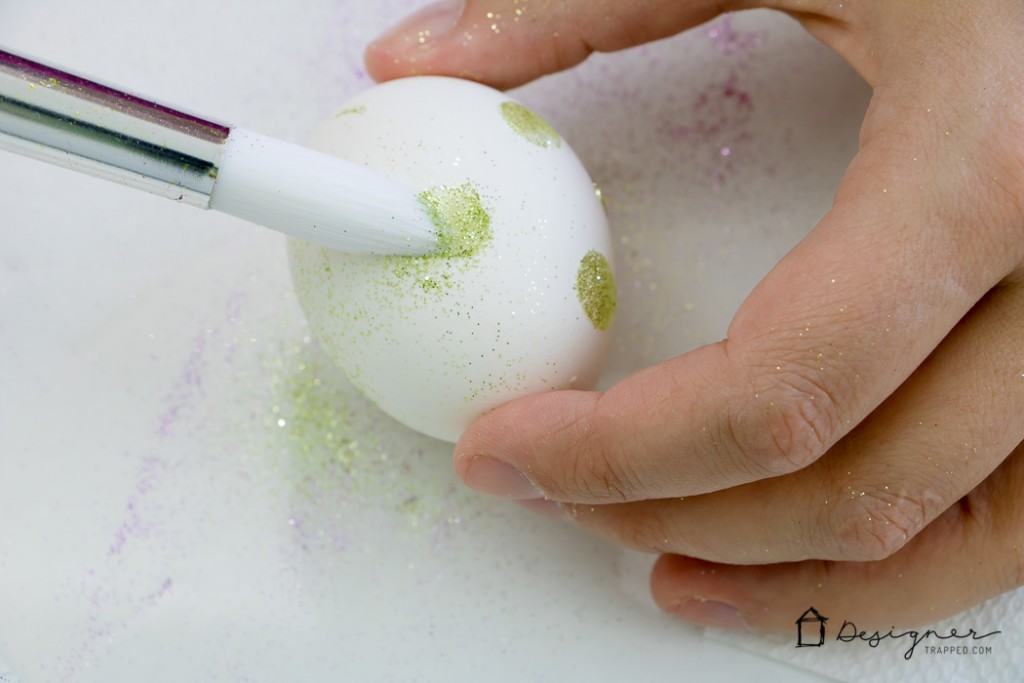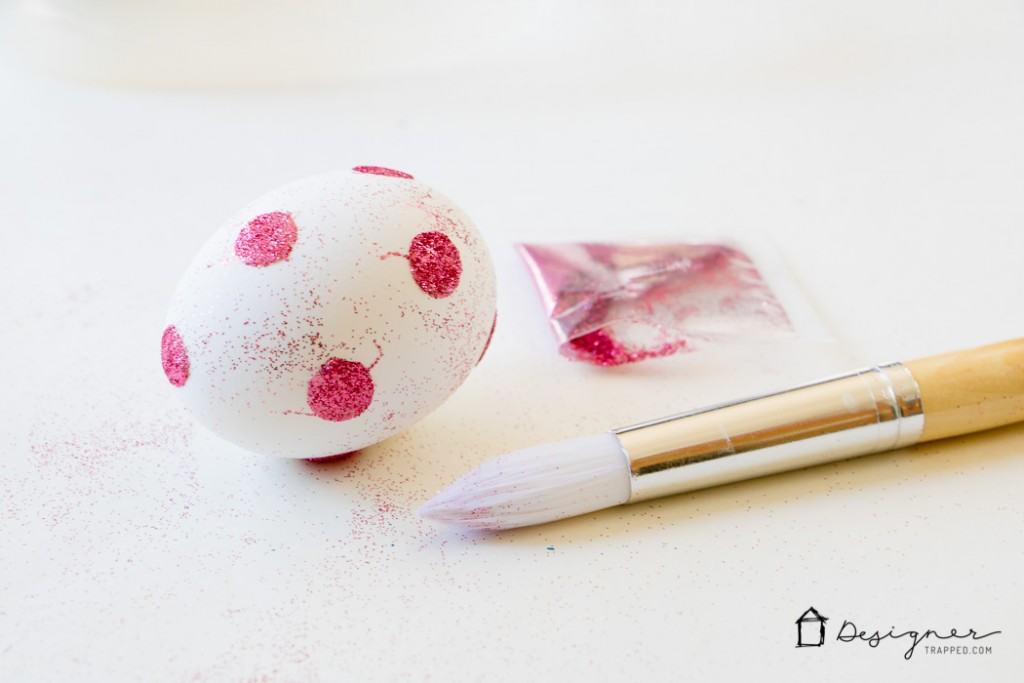 3) Wipe away any excess glitter.
THAT'S IT! I'm not even sure I can call that a tutorial, lol! My girls are absolutely smitten with them. What do you think?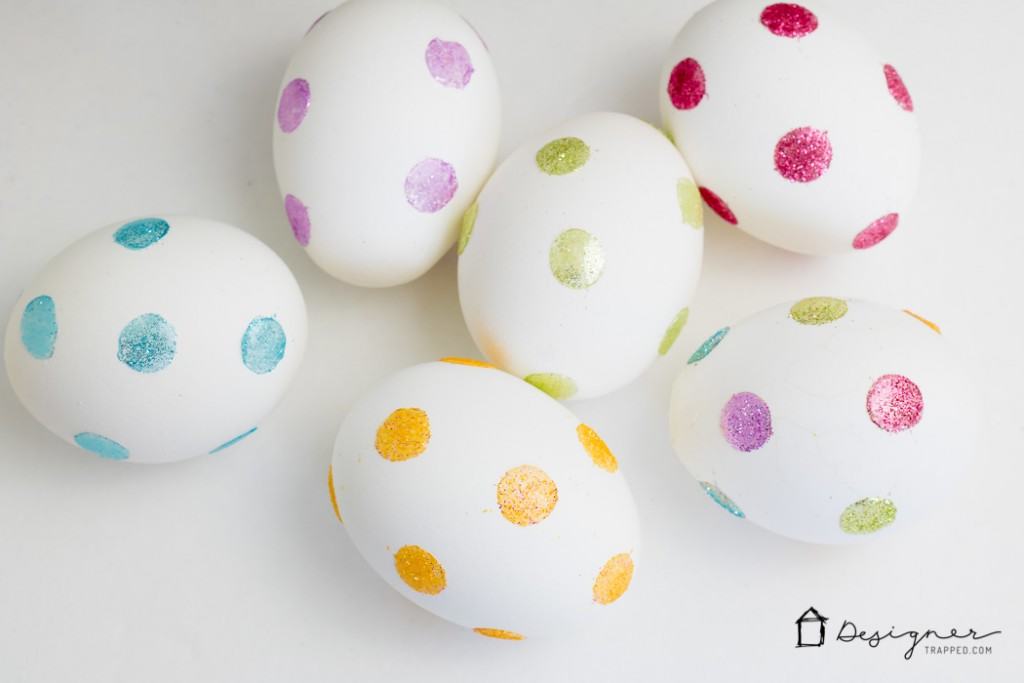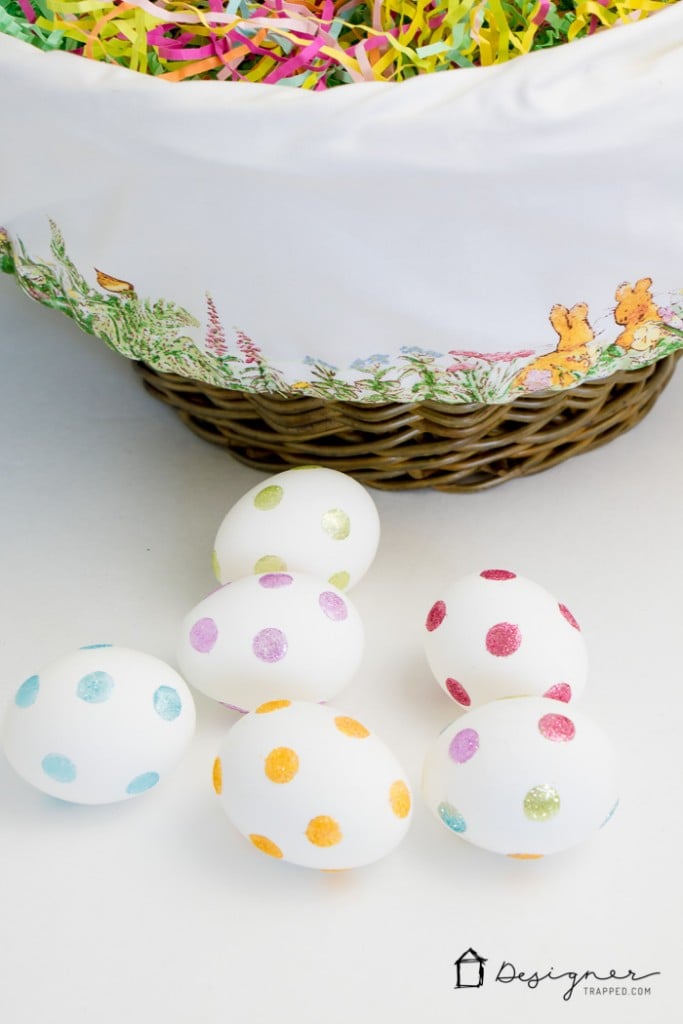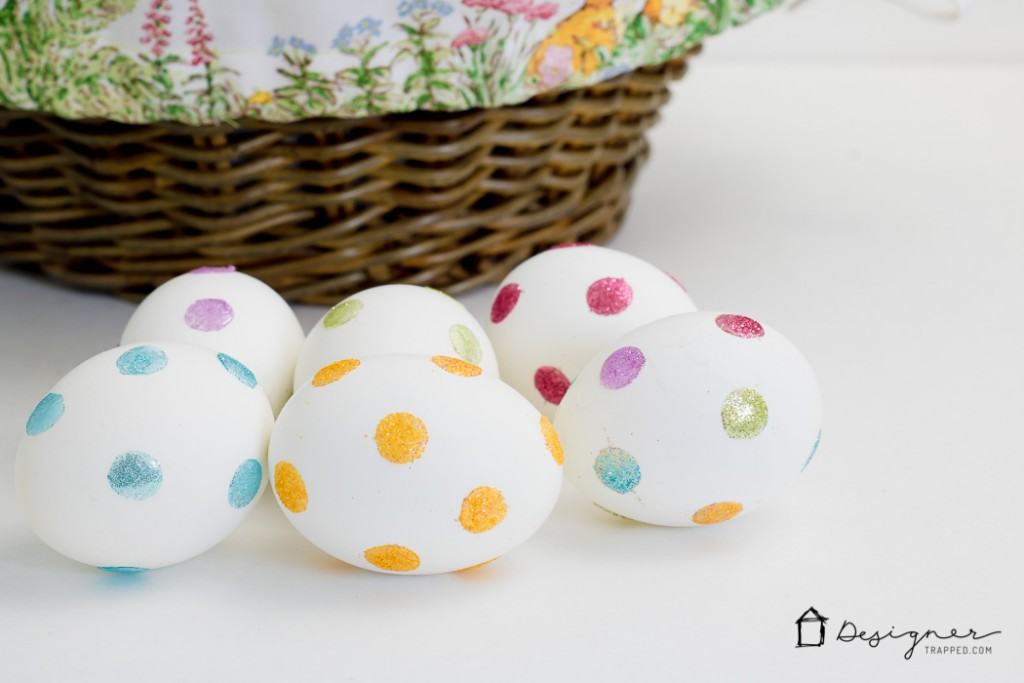 If you love this idea, be sure to pin it so you can refer back to it later! And before you head out, be sure to check out these other Spring and Easter projects!
Other posts you may enjoy:
Wondering how I approach transforming rooms and spaces in our home? Check out Designer in a Binder®.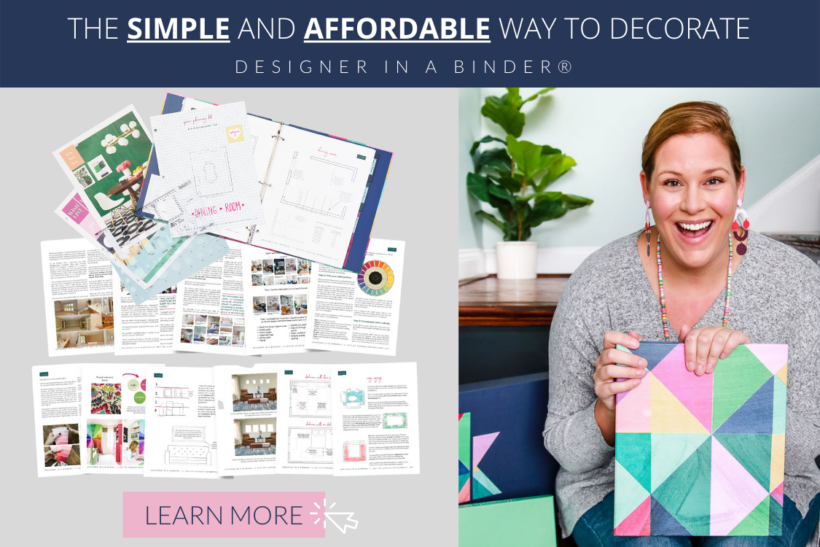 And if you want exclusive content and behind-the-scenes sneak peeks, be sure to subscribe before you head out!