Dining Room Wall Art: Top Designer Picks
Last Updated on March 2, 2022
Want to create a stylish and up-to-date dining room? Choosing colorful and modern dining room wall art is the perfect way to design a room everyone will want to eat in!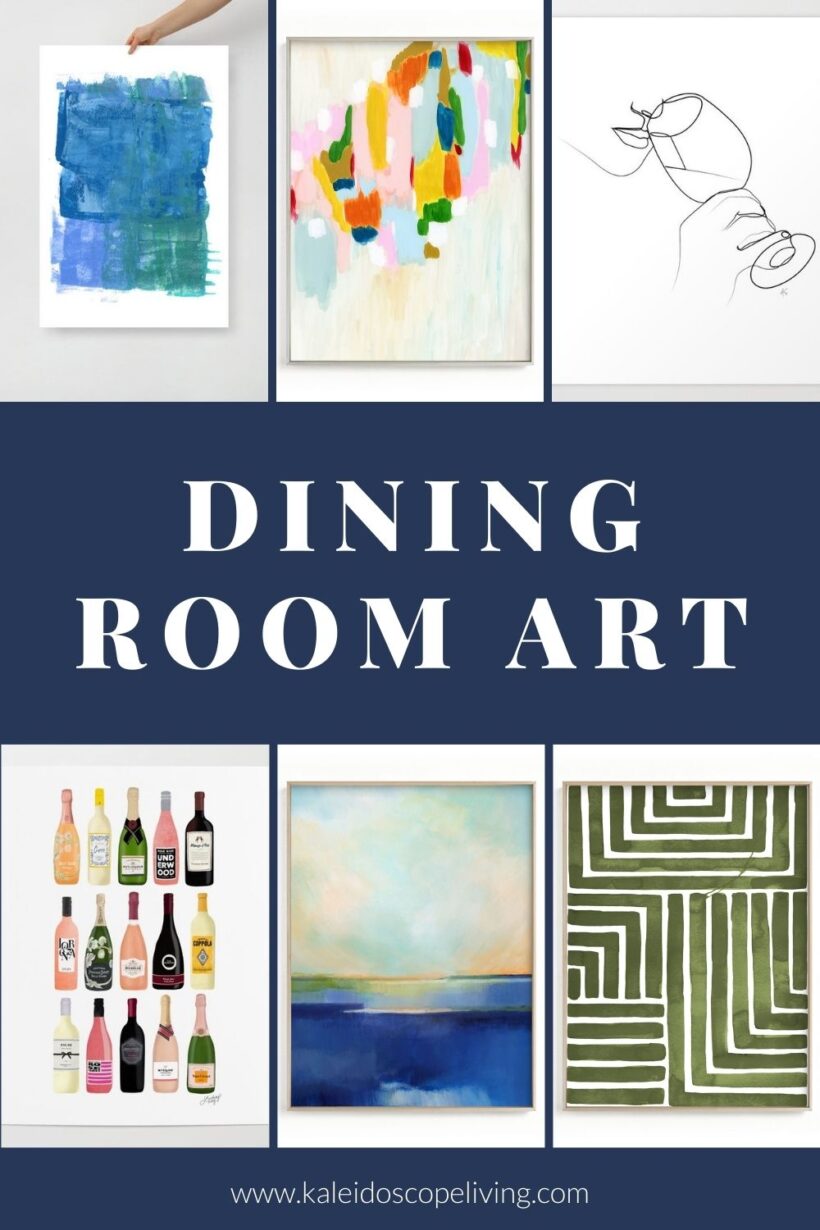 We recently gave our traditional dining room a makeover and it was so fun finding the perfect finishing touches. My design vision was to update the space and make it feel more contemporary. Choosing the perfect dining room wall art to complete the look tied everything together perfectly! I love how the whole thing came together and it is exactly what I wanted.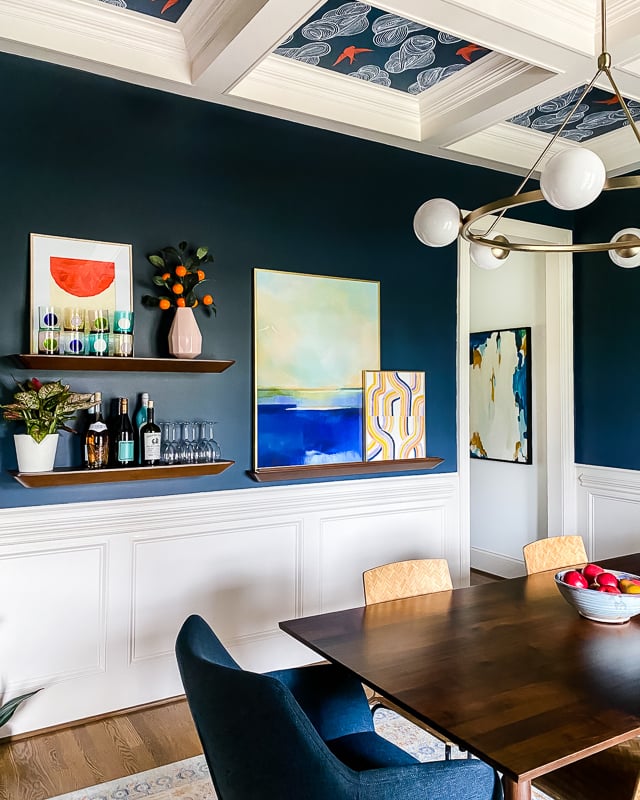 Often people feel like their dining room has to be formal, but I am here to tell you it doesn't! You can create the perfect space for your family and it should go with the rest of your home. It is super important to us as a family to eat our meals together sitting at a table. We designed our dining room with that in mind! It is where we spend a lot of time eating AND playing family board games. Since we are committed to using our dining room, it was important to make it as stylish and useable as every other part of our house. Choosing art that flows throughout your house is a great way to create a consistent style in your home, the same way I do!
If you want to see some of my favorite picks for dining room wall art, check out the list below! There are some fun, quirky and beautiful choices that will help you design a dining room that you are happy to use and enjoy eating meals in.
This post contains affiliate links for your convenience. Click here for my full disclosure policy.
Click on any image below for full product details

If you are wondering how I do things like choose art and how I come up with room designs, the answer is Designer in a Binder®. It is the simple system I have used for years and years to design spaces in my own home. A couple of years ago, I finally put it all down on paper so that others can use it as well! In it I walk you through all the important stuff like choosing items that are the correct scale, space planning, mixing patterns, choosing colors and more! I give easy-to-understand guidance on all of this in Designer in a Binder®! You can order your binder now. We have over 8,000 happy customers so far! Click HERE to learn more.
Wondering how I approach transforming rooms and spaces in our home? Check out Designer in a Binder®.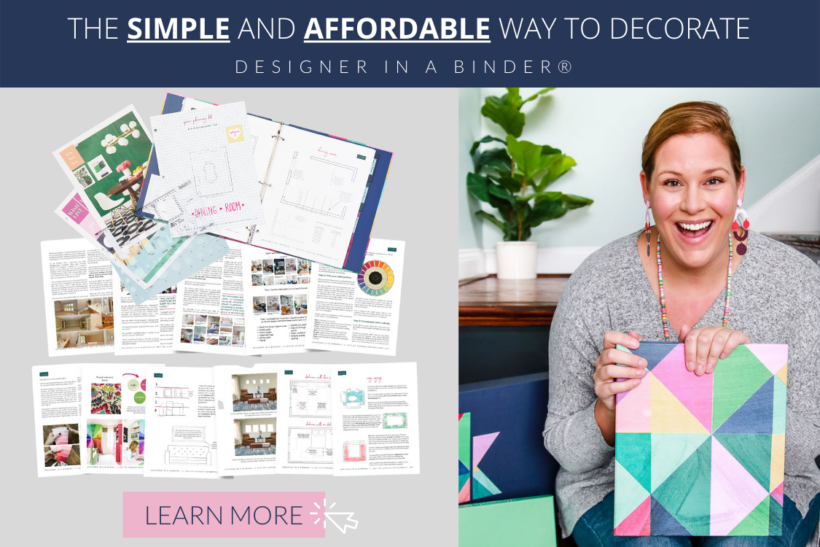 And if you want exclusive content and behind-the-scenes sneak peeks, be sure to subscribe before you head out!


[mv_create key="2″ type="list" title="Design Posts" thumbnail="https://designertrapped.com/wp-content/uploads/2018/05/how-to-pick-paint-colors-1.jpg" layout="circles"]