15 Amazing DIY Dresser Projects
Last Updated on August 10, 2021
These DIY dresser projects will inspire you to tackle a dresser makeover ASAP.
Every time I browse Pinterest I see the MOST amazing DIY dresser projects. I mean, we all have dressers, am I right? They are a must for clothes storage. I personally like to use and see dressers in unconventional ways–they aren't just for your bedroom! They can be a great way to maximize storage without losing out on style. Form AND function both? Winning! In fact, I used to use one (#3 on the list below) in my old office for craft storage and it was the perfect solution when I found myself lacking storage.
So now that we have established that we have to have them, let's talk about getting creative. Why not do something amazing and make your dresser a focal point of your room? I collected the most amazing DIY dresser ideas and let me tell you, I seriously love them all. They are making we want to come up with reasons to use dressers all over my house! Read on and get ready to get inspired!
15 DIY Dresser Makeovers
1. How to Paint a Dresser with Stencils by Jessica Dodell-Feder and Jodi Kahn for HGTV Magazine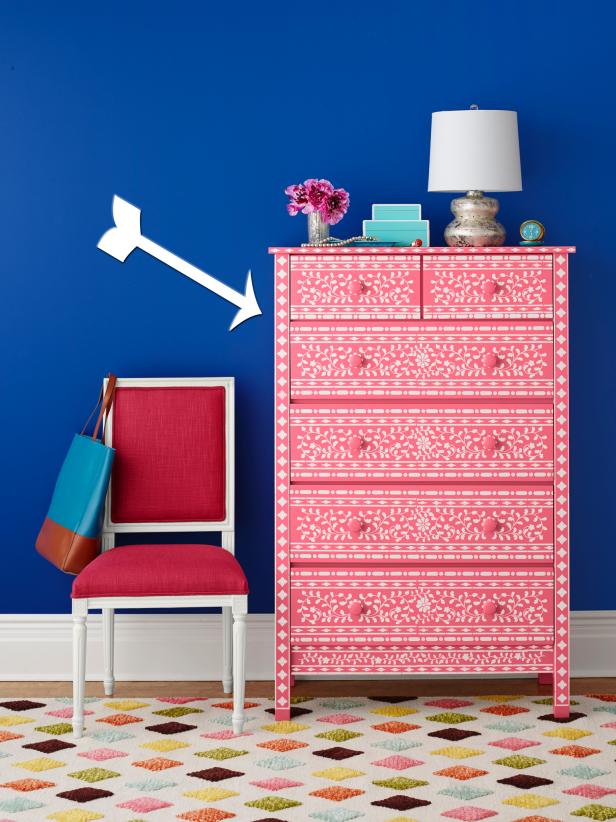 2. Garage Sale Freebie to Volkswagen Bus by Prodigal Pieces
3. How to Paint a Statement Dresser by Designer Trapped in a Lawyer's Body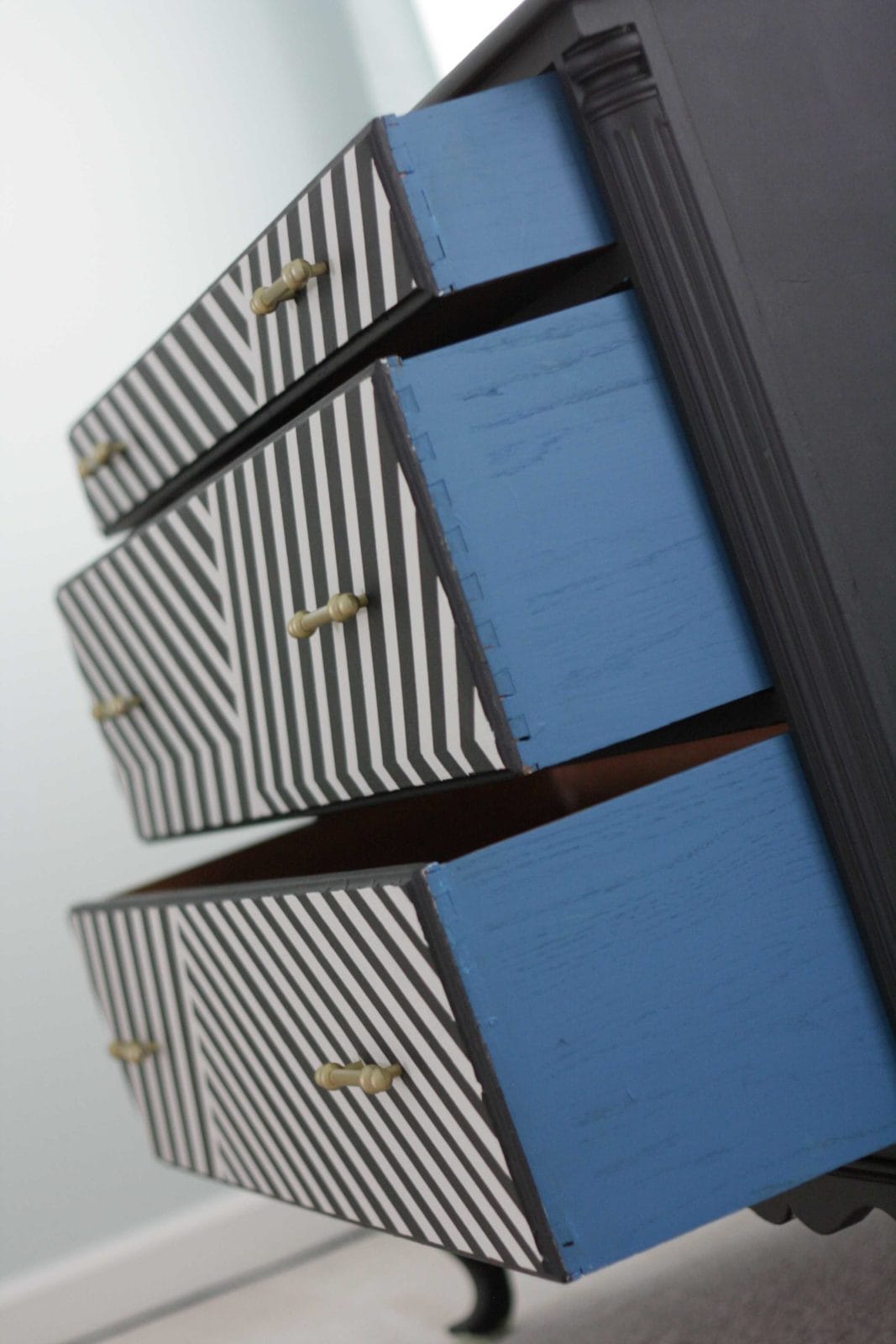 4. Painted Ombre Dresser by I Heart Naptime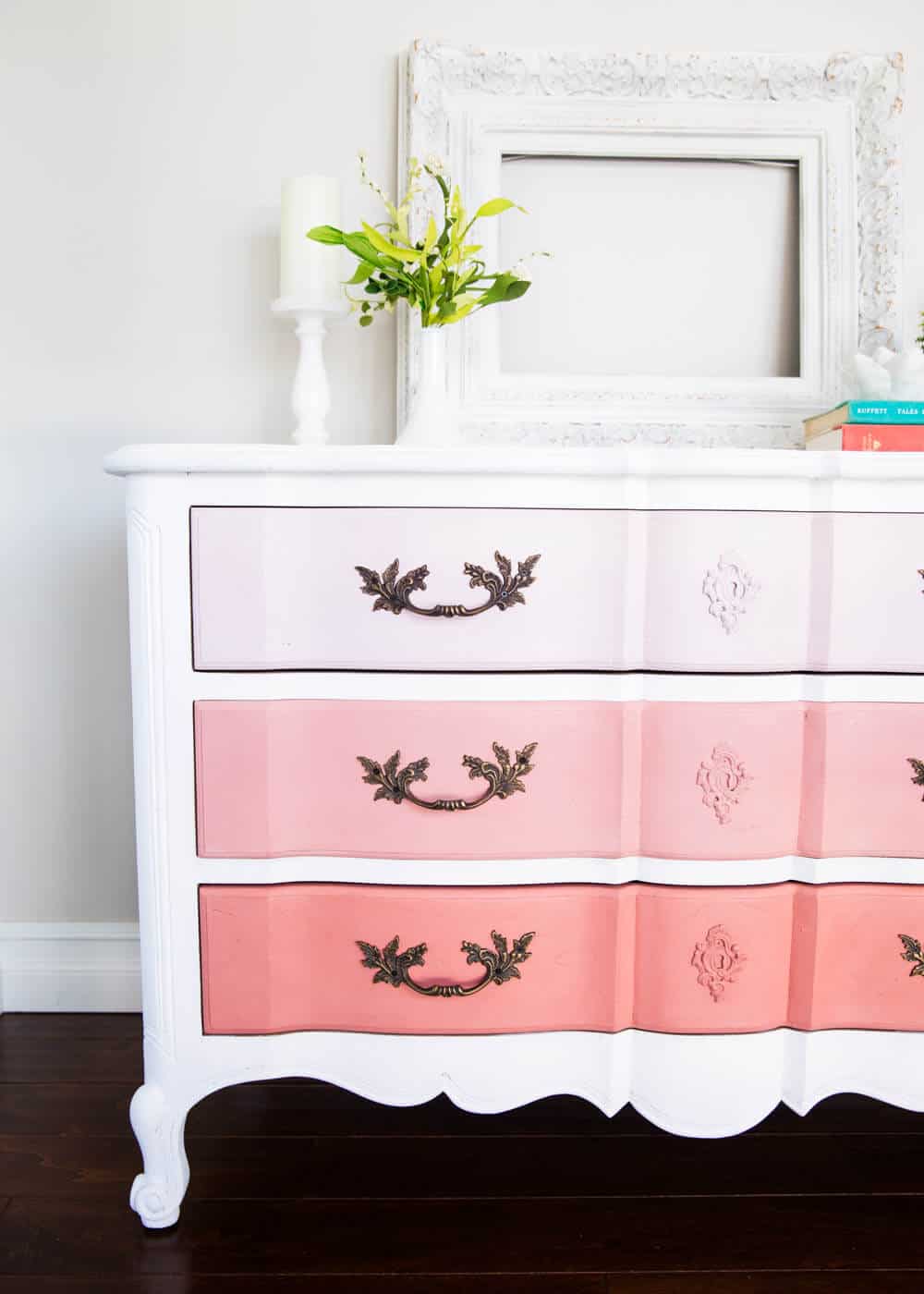 5. Make Drawer Pulls from Almost Anything by Ashley Poskin for Apartment Therapy
6. Vinyl Shape Update by Pinja Colada
7. Wallpapered Drawer Sides by Bright & Bold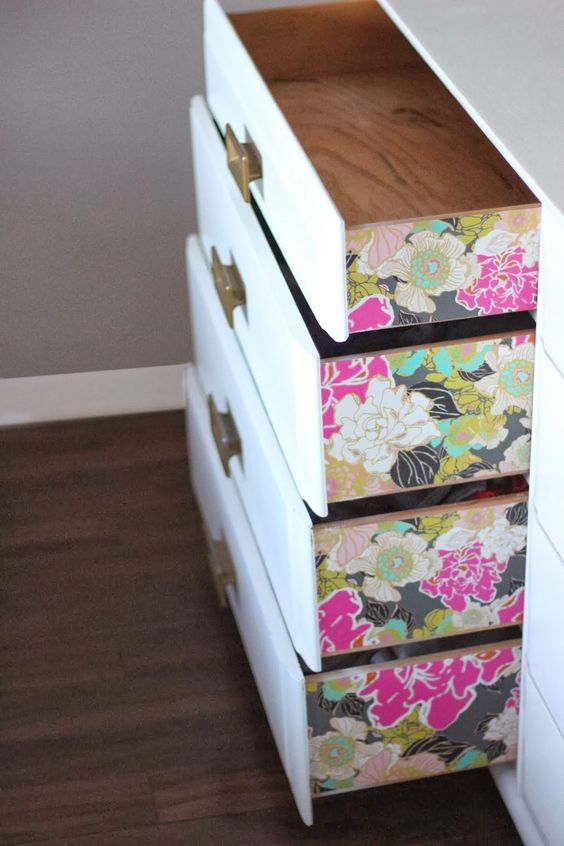 8. French Blue Dresser by Bless'er House
9. Kitchen Island from a Dresser by A Modern Vintage Home
10. Ikea Moppe Hack with Maps and Leather by Pillar Box Blue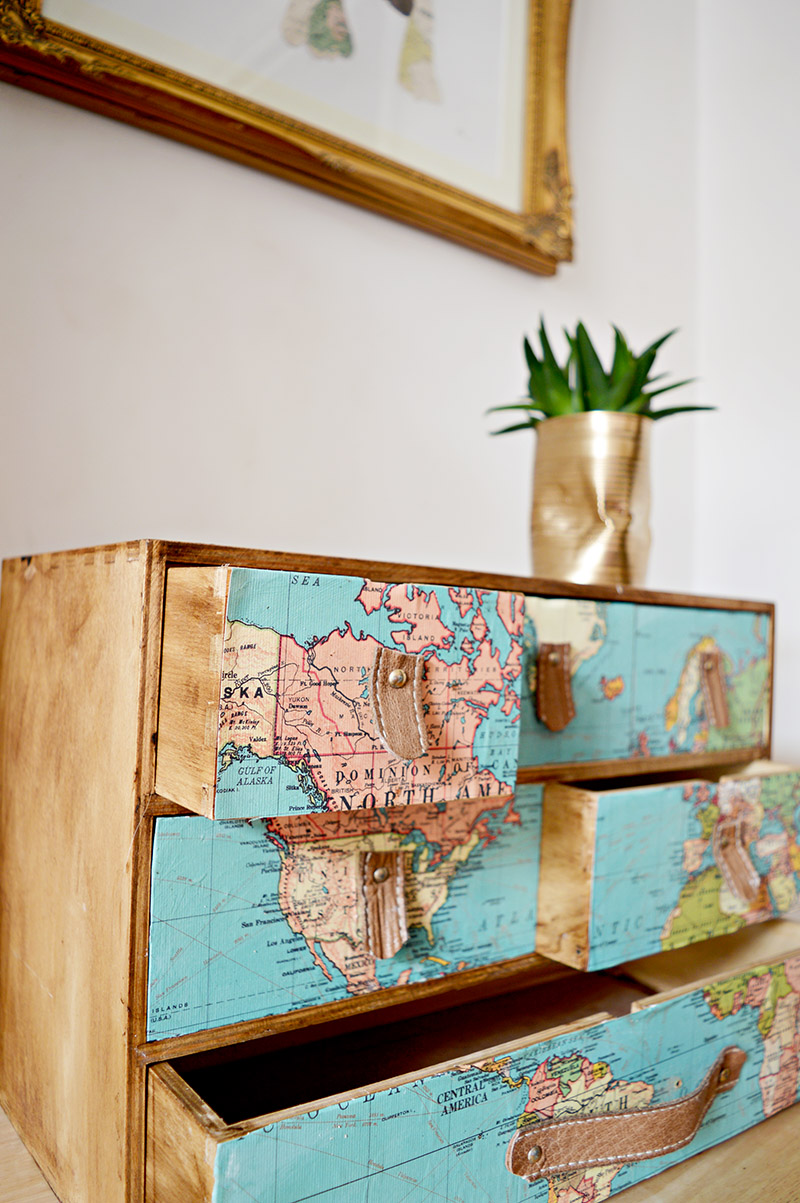 11. How to Paint a Wood Dresser by Designer Trapped in a Lawyer's Body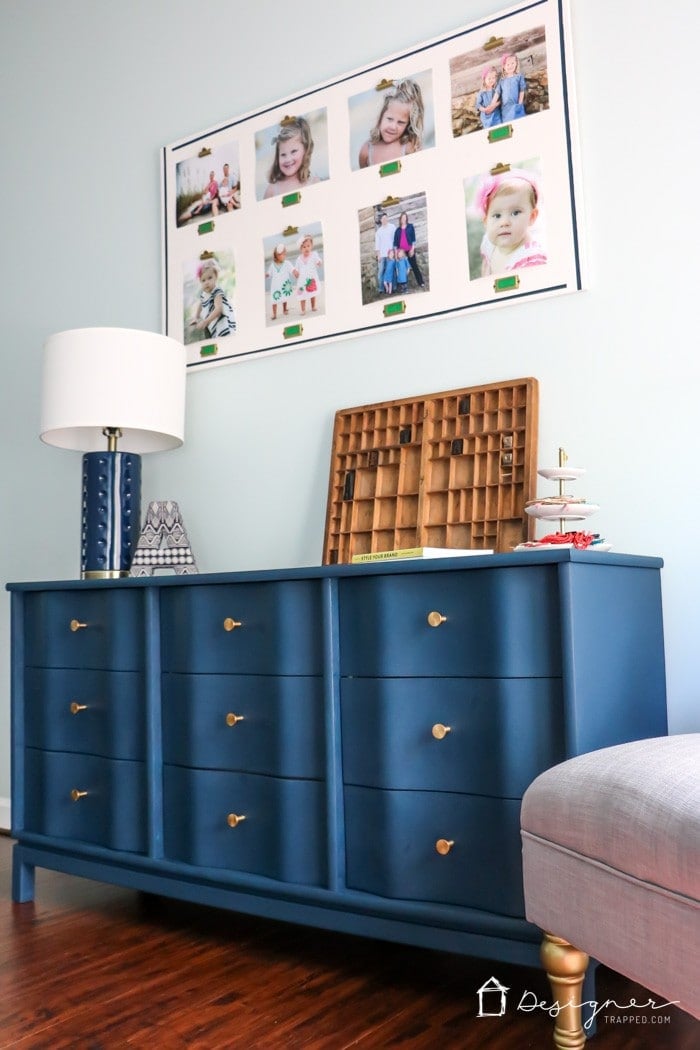 12. Antique Dresser Turned Kitchen Island by Heir and Space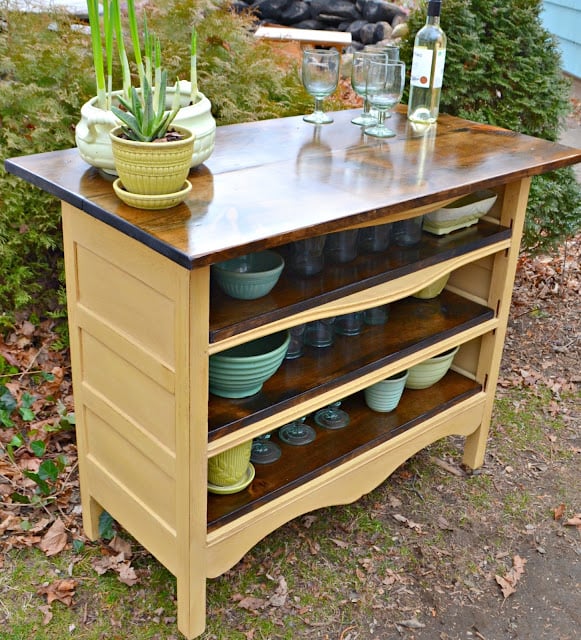 13. Fabric Wrapped Ikea Rast by Sarah M. Dorsey Designs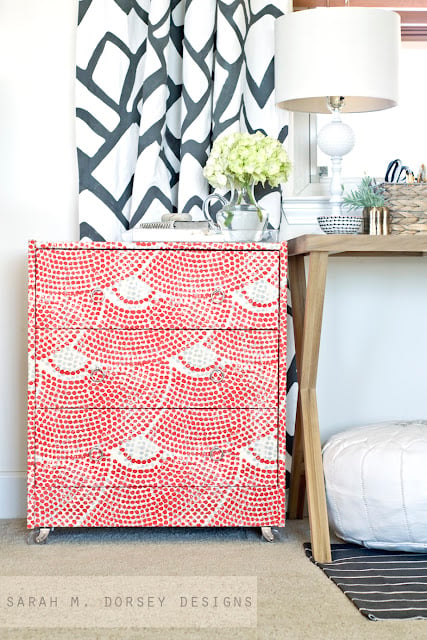 14. DIY Aztec Inspired Dresser by Classy Clutter
15. Perfectly Striped Drawers by Pocketful of Posies
Didn't I tell you? Pure amazing! I cannot get over how creative people can be. So many awesome DIY dresser ideas! Aren't you dying to scavenge an old dresser and make it positively stunning? Let these great projects inspire you to turn your dressers into showstoppers!
[mv_create key="1″ type="list" title="Most Popular Projects" thumbnail="<a href="]