10 Creative DIY Light Fixtures That Won't Break the Bank
Last Updated on March 3, 2022
As a budget-conscious home owner, I am always shocked by the price of lamps and light fixtures in stores. So, it's no big surprise that I am a huge fan of awesome DIY light fixtures. I've made plenty of my own DIY light fixtures for my own home that I've written about here on my blog, but I today I want to share with you some additional DIY light fixtures from around the blogosphere. They are seriously amazing.
10 Creative DIY Light Fixtures
1) DIY Concrete Pendant Lights– I cannot even handle how amazing these DIY light fixtures made from concrete are. Y'all know how much I love concrete! I can't wait to make one (or more) of these for myself. Click here to see the full tutorial over on Brit + Co.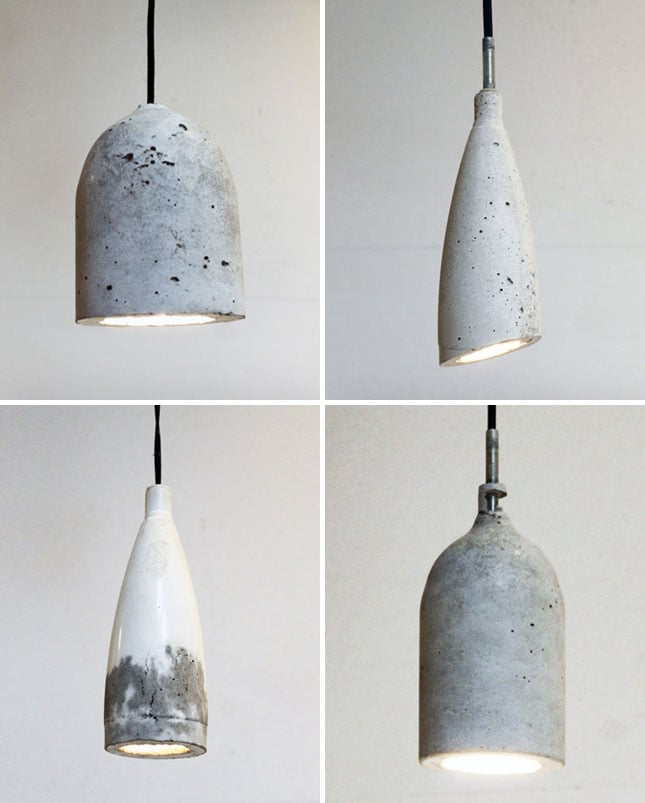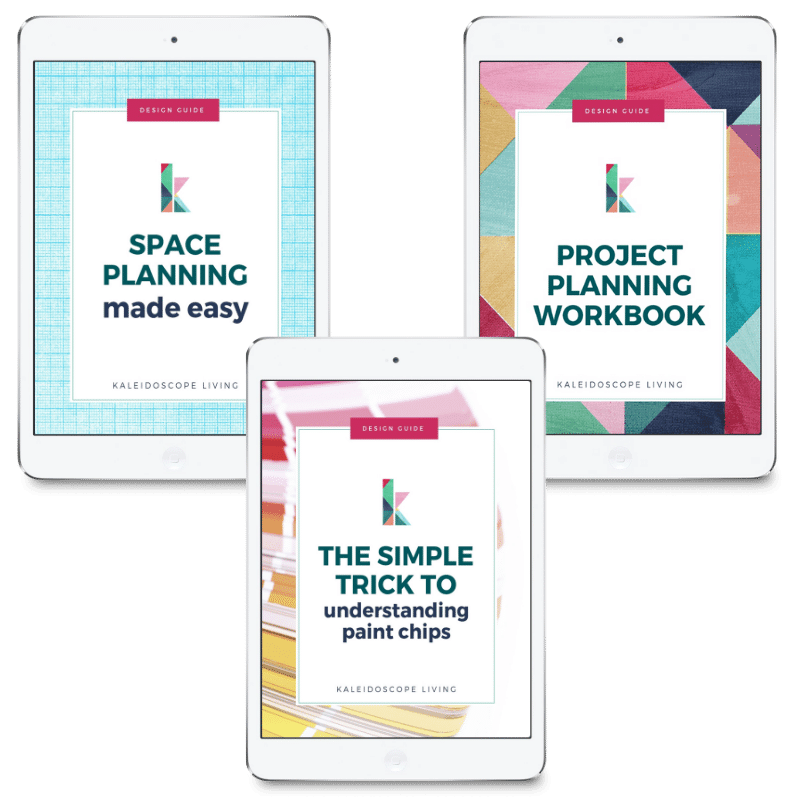 Get my FREE design guides when you subscribe!
2) DIY Industrial Light Upcycled from and Old Fixture– Next up is this simple but gorgeous industrial light fixture that I made for almost nothing by upcycling a builder-grade vanity light. You can check out the full tutorial here.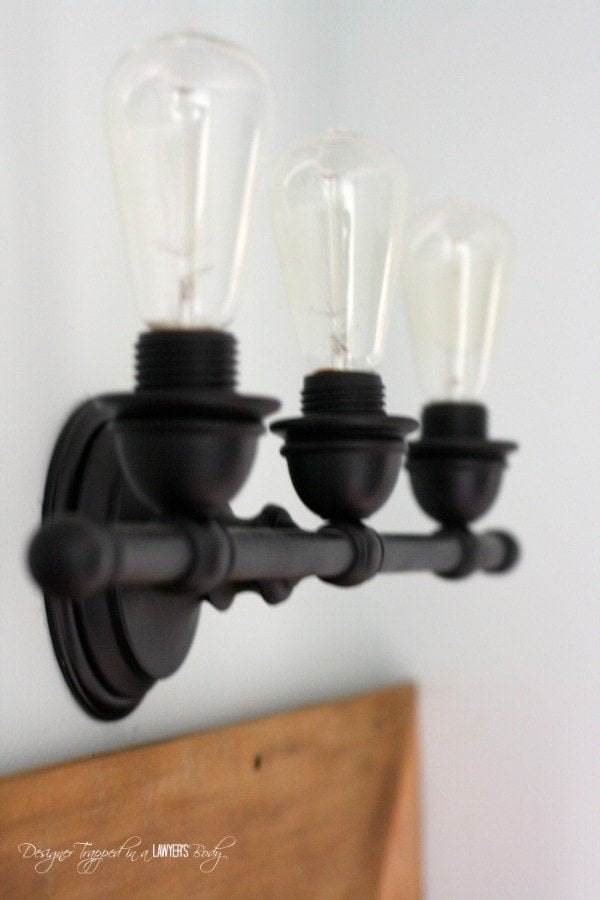 3) DIY Chicken Wire Light– If you love the farmhouse look, then you really need to check out this DIY chicken wire light dreamed up by Nicole at The Inspired Hive. I absolutely adore it. Click here for the full tutorial.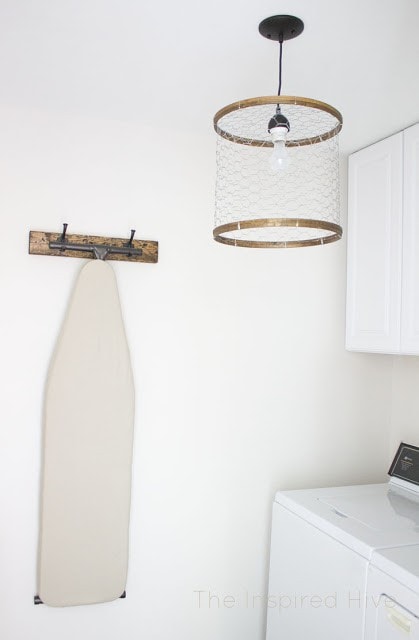 4) DIY Pendant Light Inspired By West Elm's Bentwood Pendant– Ahhh, I have to admit this is one of my favorite DIY light fixtures because I dreamed this one up all by myself. When I fell in love with a West Elm light but couldn't afford it, I made my own DIY version out of quilting hoops! You can find the full tutorial here.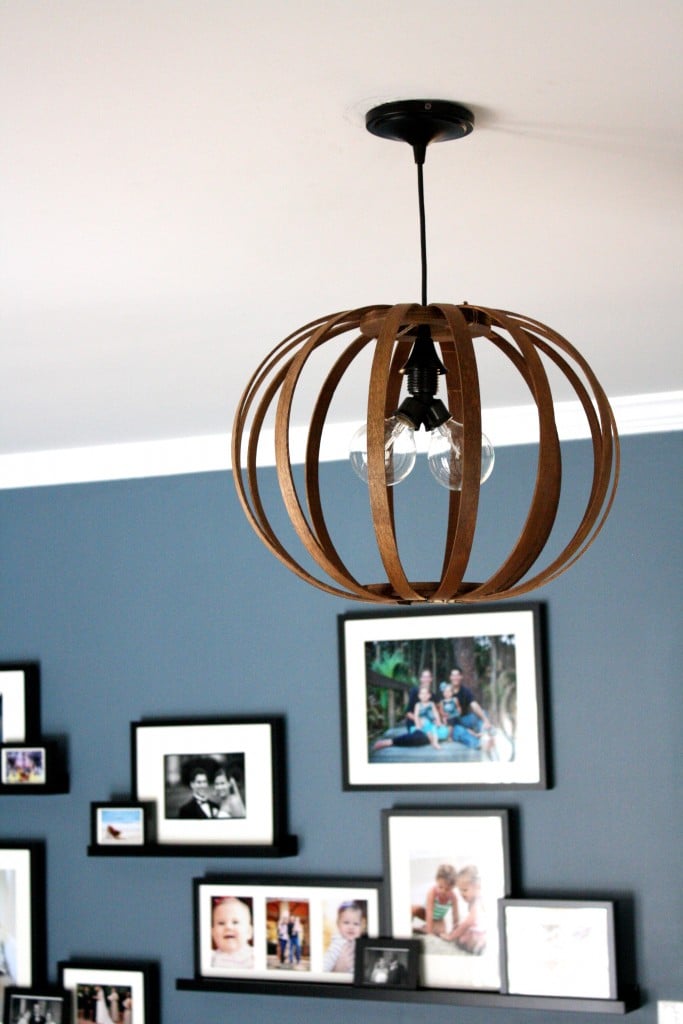 5) DIY Flush Mount Capiz Light– Y'all, my friend Heather who blogs at The Heathered Nest is a genius and came up with a super easy and classy way to update those builder-grade "boob lights" into gorgeous Capiz lights in just a few minutes. Check out the full tutorial here.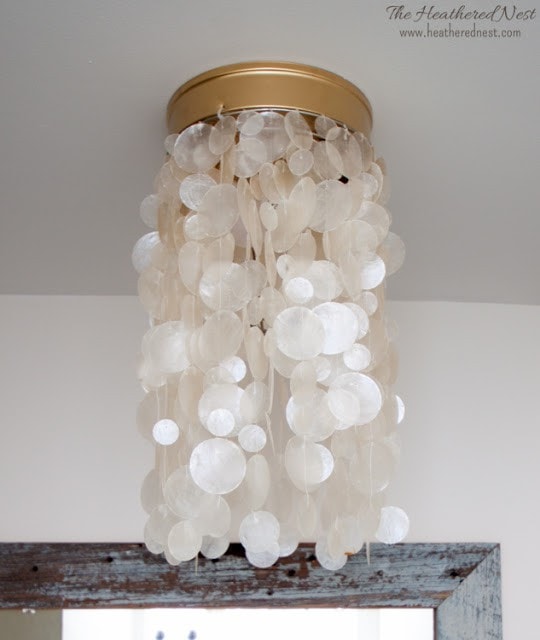 6) DIY Pendant Light Using Your Own Fabric– Sometimes it can be hard to find just the right color or pattern for a light fixture. Well, now there is a solution. You can make your own DIY pendant light using whatever fabric you choose. Check out the full tutorial here.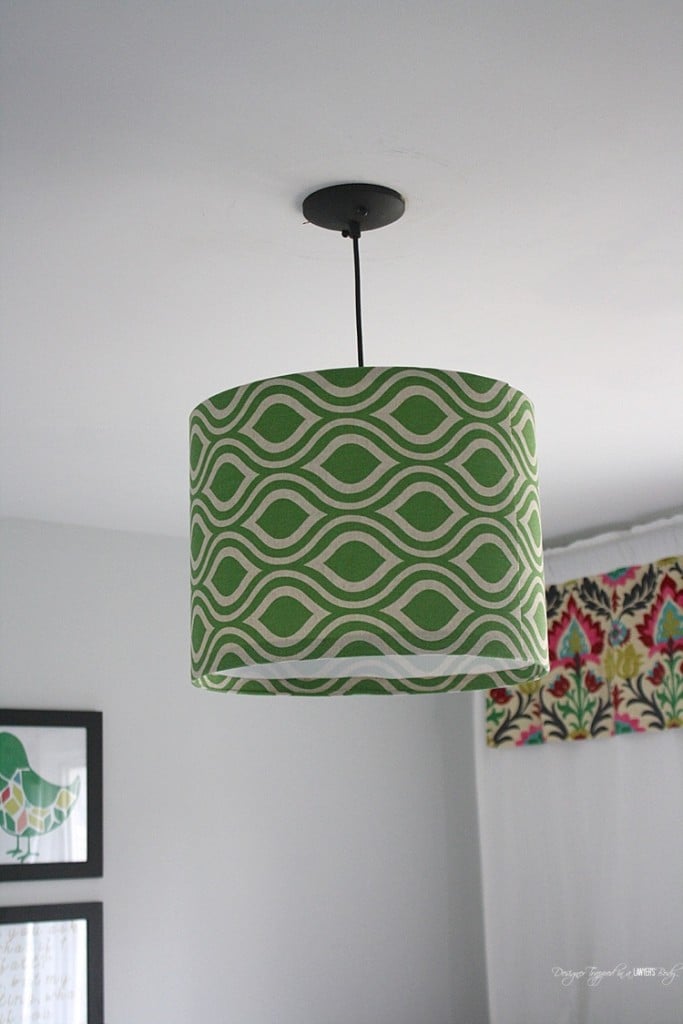 7) DIY Farmhouse Light– Y'all, Larissa who blogs at Prodigal Pieces proves that she isn't just a furniture restoration genius! She's a genius in the DIY light fixtures department as well. Check out this amazing DIY light she made from some old clamps. I absolutely adore it! You can find the full tutorial here.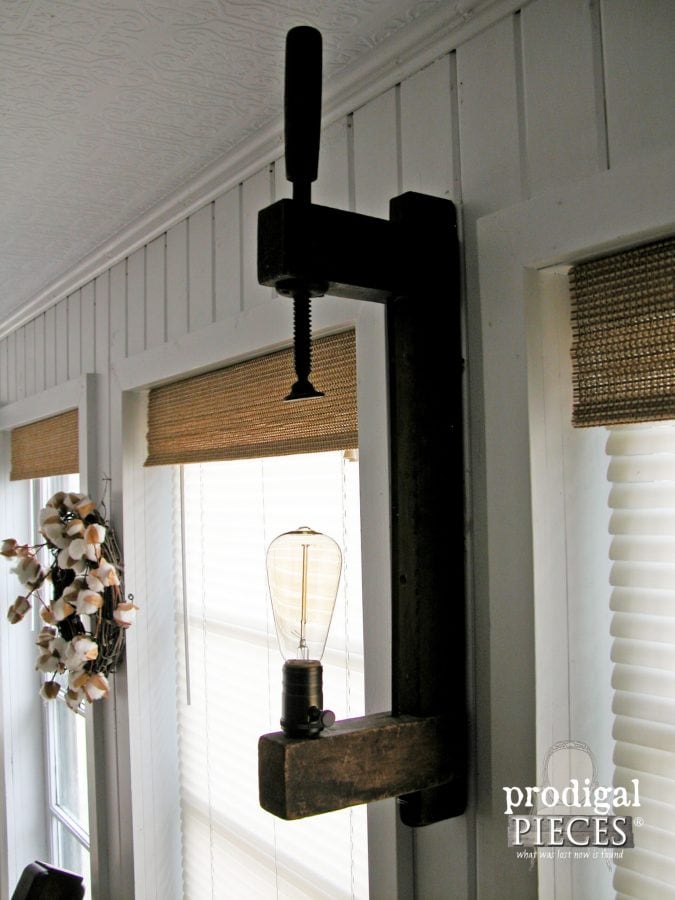 8) DIY Pendant Lights from Trash Cans– Can you believe these stunning pendant lights were made from trash cans?! Talk about creative DIY light fixtures! Love this idea from my friend Lesley at Chaotically Creative. Just goes to show what a little creativity and imagination can result in! For Lesley's complete tutorial click here.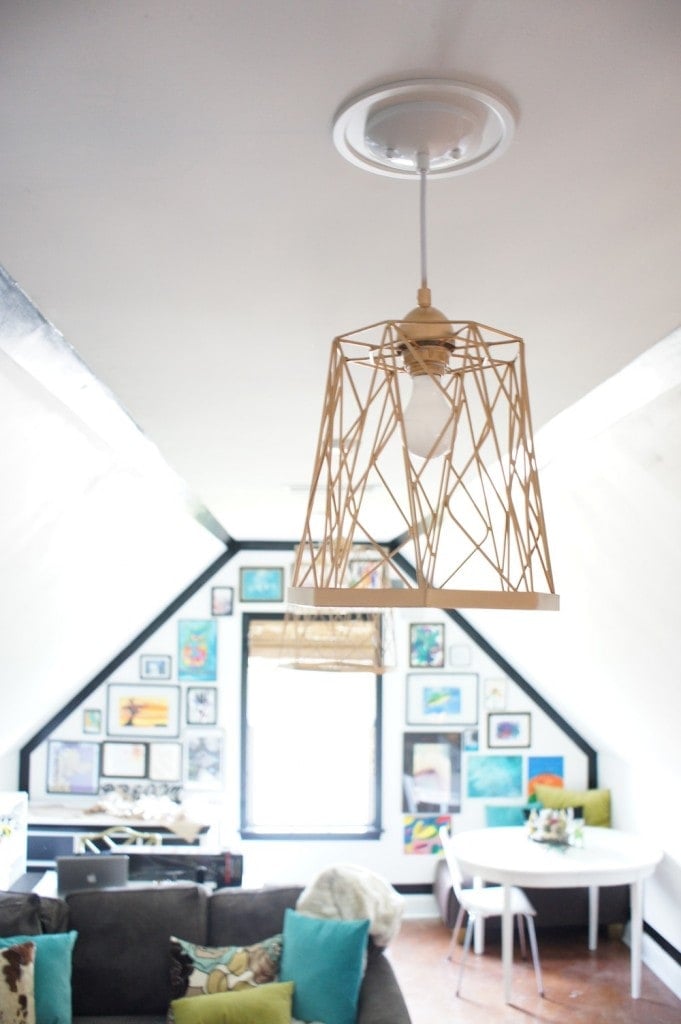 9) DIY Wood Bead Chandelier– Wood bead chandeliers are gorgeous, but are pricey. So I ordered some wood beads and got to work making my own! It was time-consuming, but fun. I shared the full tutorial over on Remodelaholic–click here to check it out.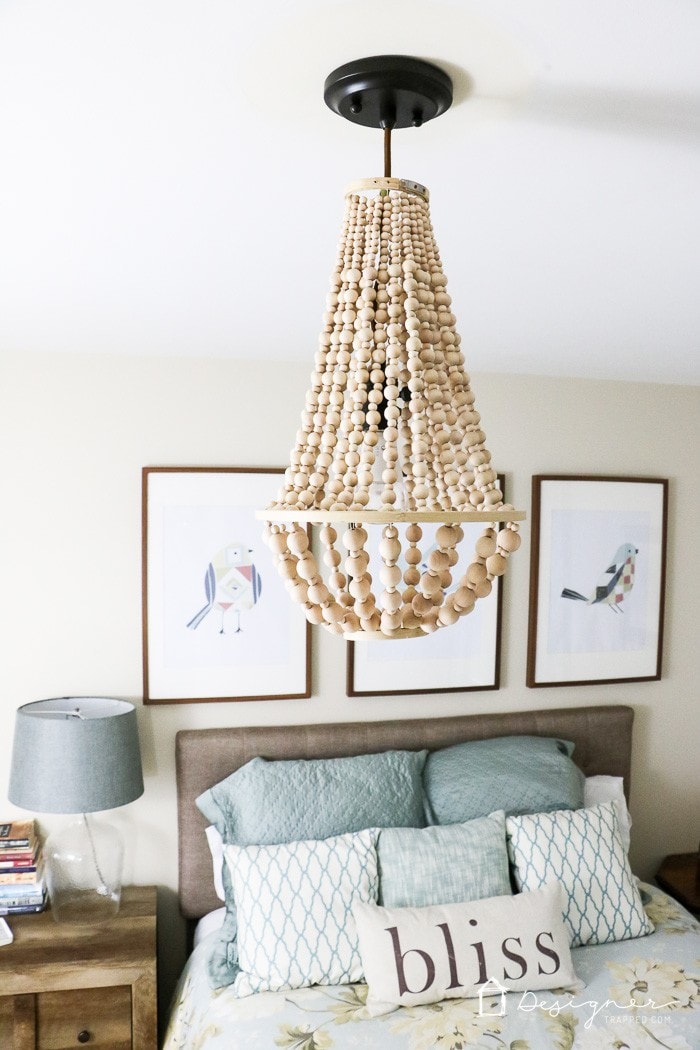 10) DIY Globe Light– This is one of the most creative DIY light fixtures I have seen. Globes are such a great way to add color and texture to a room, so incorporating one into a pendant light is brilliant! You can check out the full tutorial here.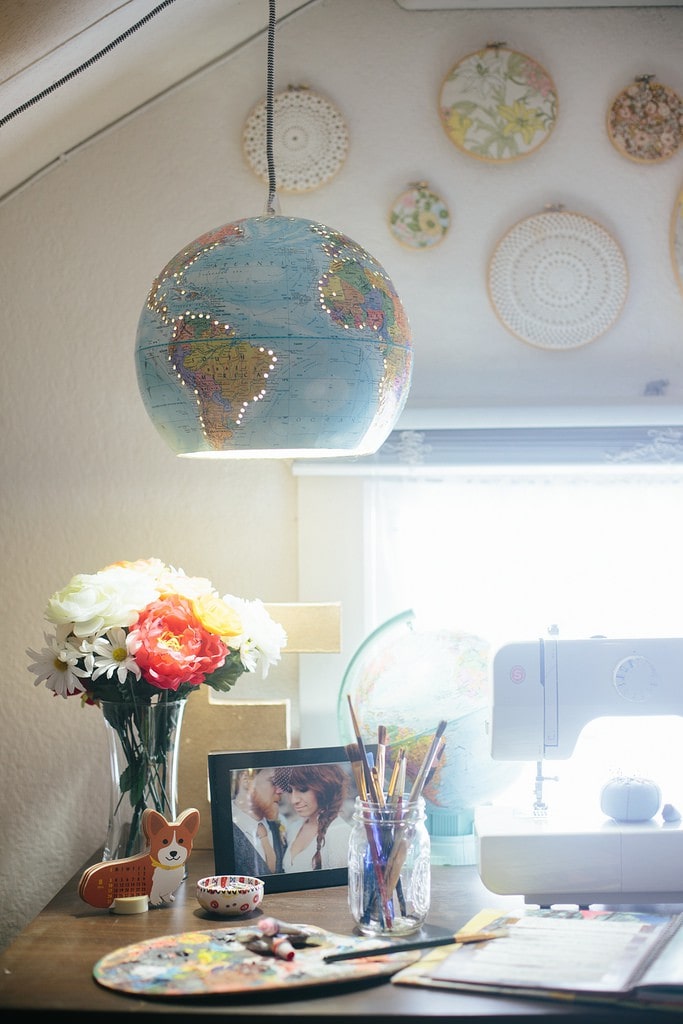 Which one is your favorite? I love them all :)
[mv_create 1 11 200 2016 key="1″ type="list" title="Most Popular Projects" thumbnail="<a href=" https designertrapped com wp content uploads diy home decor projects blog jpg a]