Easy DIY Picture Frame You Can Make WITHOUT Power Tools
Last Updated on March 3, 2022
This DIY picture frame is so easy to make. No sawing or power tools required. It looks great and is such an affordable option, especially for framing large prints! Follow the step-by-step tutorial to learn how to make your own.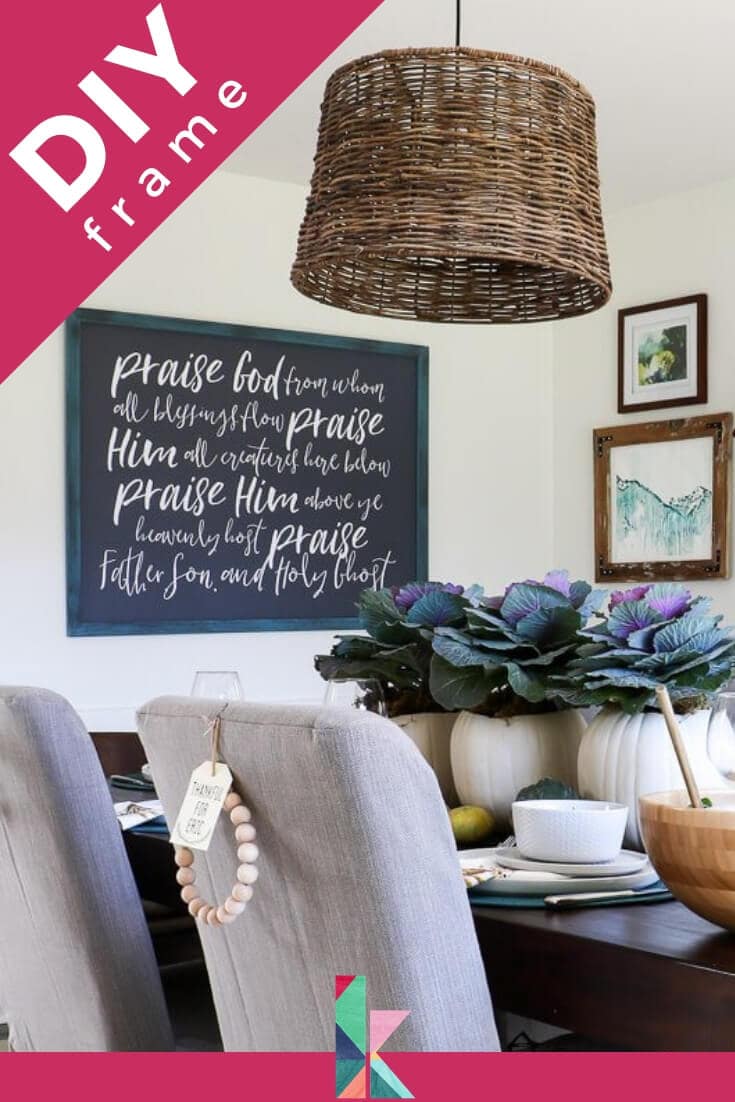 Hello friends! Do you struggle to find picture frames that you love AND can afford? I know I do, especially when it comes to framing large art and photos. A couple of years ago I showed you how to create your own large-scale art for around $10.00. And I have several tutorials for how to make art/picture frames, like this one that uses 1 x 2 pine boards or this one that uses reclaimed wood. But both of those require power tools. Well, now I am SUPER excited to show you how to frame any artwork or pictures without any sawing or cutting AND for less than $20!
The best thing about this DIY picture frame tutorial is that literally, anyone can do it. If you need to frame a piece of canvas art, check out this tutorial for making a DIY canvas frame! You do not need any power tools. You don't even need a hand saw. You do need a heavy-duty stapler, but you could probably even do without that in a pinch! I am going to show you how to create a DIY picture frame for large-scale art (but you can certainly use this same method to make most any size frame)!
I love large scale graphic art for many reasons. Most importantly, I love it because it allows you to decorate a large wall for very, very little money. But, as cheaply as you can make the prints themselves, I discovered that framing them out could be expensive or challenging for people to do themselves. NOT ANYMORE! I have discovered the easiest secret in the whole world for doing this yourself with very little money and even less effort.
Thank you to DAP Products for sponsoring this post. This post contains some affiliate links for your convenience. Click here to read my full disclosure policy.
How to Make a DIY Picture Frame Without Any Power Tools
If you would like a free printable for this project, just click the image below :)
Supplies Needed for DIY Picture Frame
Steps to Make DIY Picture Frame
1) Paint or stain your canvas stretcher bars. For this particular frame, I used Enchanted Evening by Clark+Kensington. After it dried, I used some Americana Decor Chalky Finish paint in Relic (a dark gray color) to dry brush some gray color on for added texture and interest.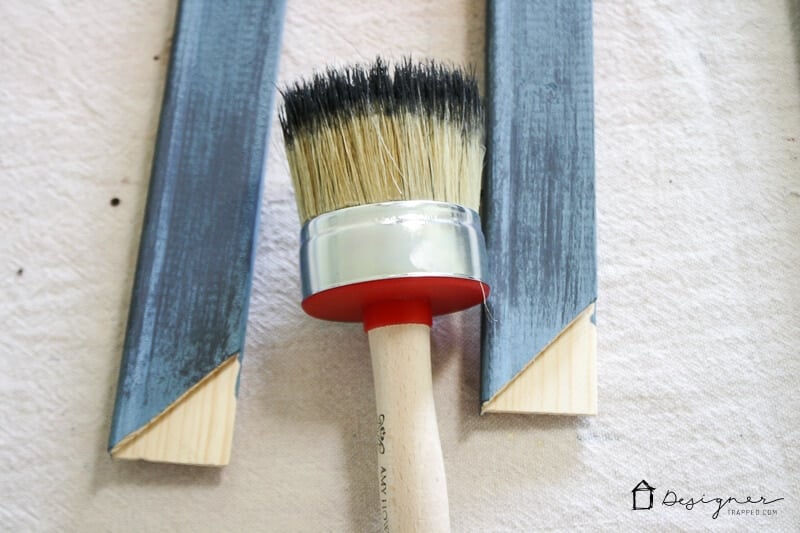 2) Flip your painted canvas stretcher bars over after the paint has dried. Then assemble your frame by gluing and pushing the corners together. It could not be easier! I used DAP Rapid Fuse to glue the corners of the frame together.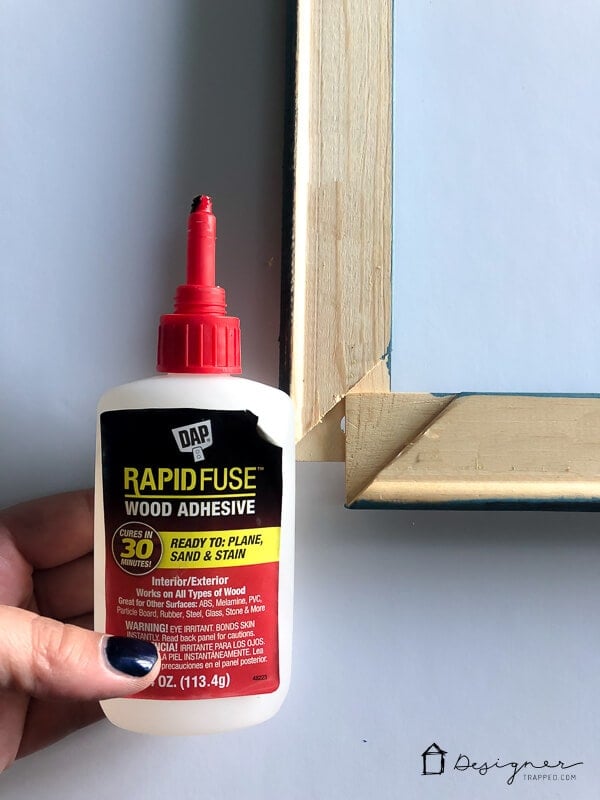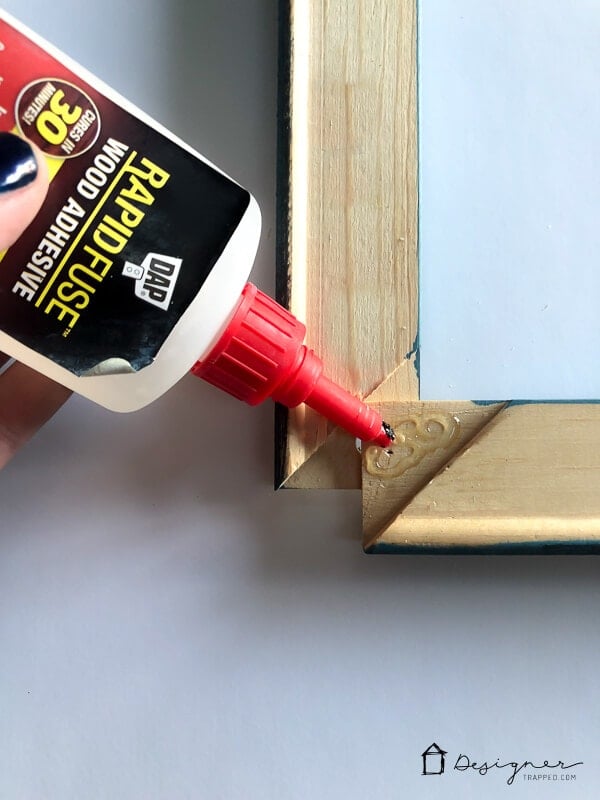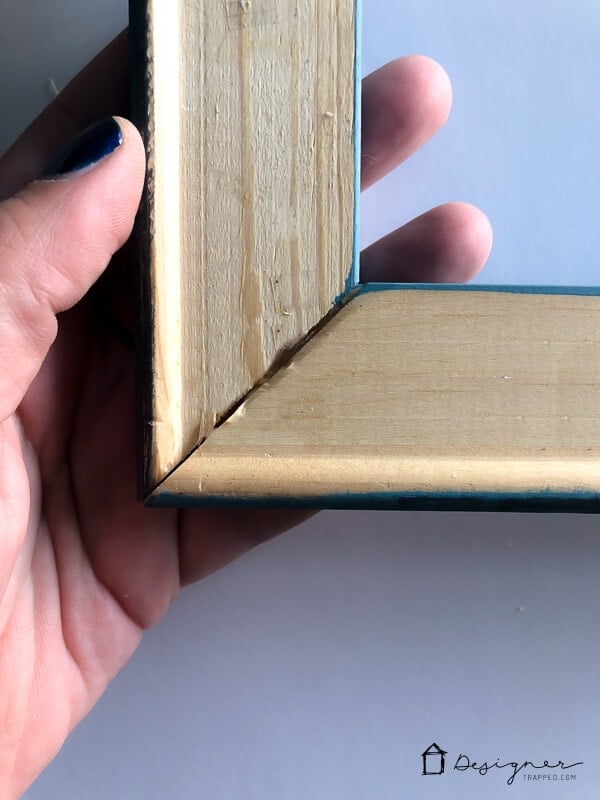 3) After the glue dries (DAP Rapid Fuse dries super quickly–it's one of the things I love most about it), place your photo or print inside the back of the frame and staple it in place. You can see how we mount our large prints in this post.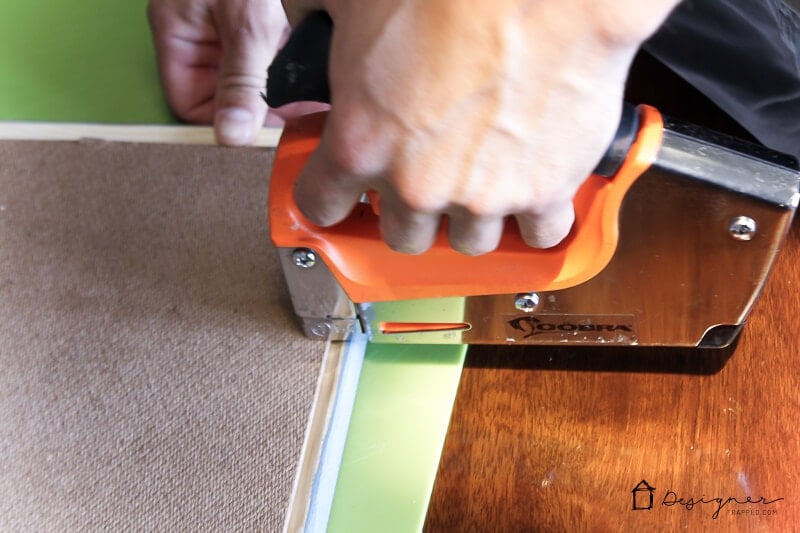 4) Screw small eye hooks on the backside of each vertical piece of your frame and then run your picture hanging through both eyes, leaving a generous amount of excess wire so that you can twist the excess wire around the ends to secure it in place.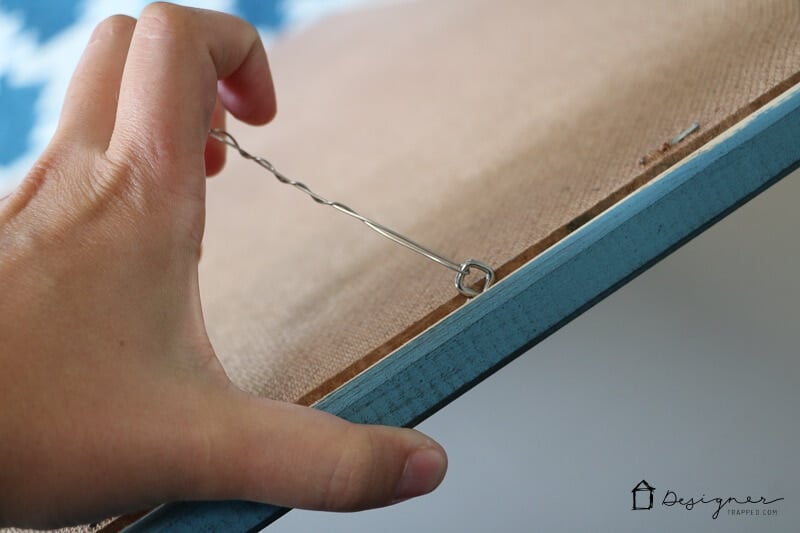 That's it! I told you that was easy, huh? Check out the final product! With the print AND frame, this huge 36 x 48-inch art came in right at $30.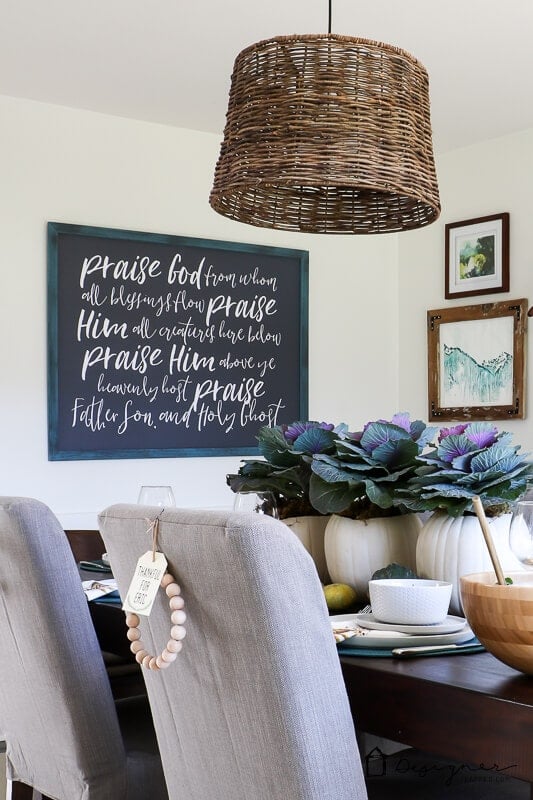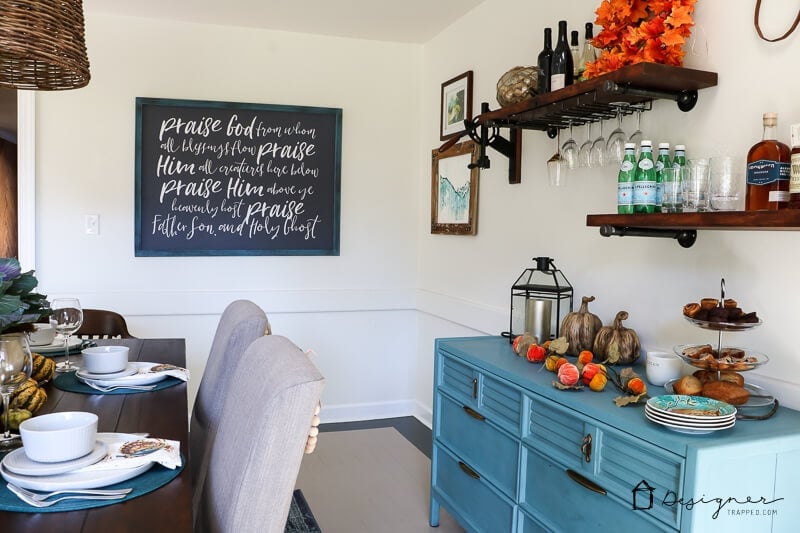 If you are looking for affordable large print options to put in a frame like this, be sure to check out my printable art shop. You can even find that exact print that is hanging in our dining room here, but there are soooo many more options. You buy the digital print and can have them printed as large as 36″ x 48″ for less than $10 each. It's a crazy affordable way to get the look of high-end art.
You can click here to see my entire inventory. This has been my wall art passion project for a while, and I just love sharing my creations with my readers.
Before you head out and get started, be sure to sign up to become a Kaleidoscope Living VIP! You will get access to all of my art printables, design guides, and so much more! And everything is in one convenient digital library.

[mv_create key="1″ type="list" title="Most Popular Projects" thumbnail="</span><a href=" target="_blank"]​