Easy and Gorgeous Ikea Desk Hack
Last Updated on December 7, 2022
Here's a sad fact that you have probably already noticed if you have ever been in the market for a new desk… They are expensive! When I was recently working on my new home office I realized that desks are hideously expensive, and frankly, there aren't many that are contemporary and cool.
So many of them are fussy and traditional and not all that stylish. Well, I figured out a solution for my office that I am loving and today I am sharing it with you! This Ikea desk hack is easy, gorgeous and much more affordable than what you can find at stores that have stylish desks! Read on to learn how I did it.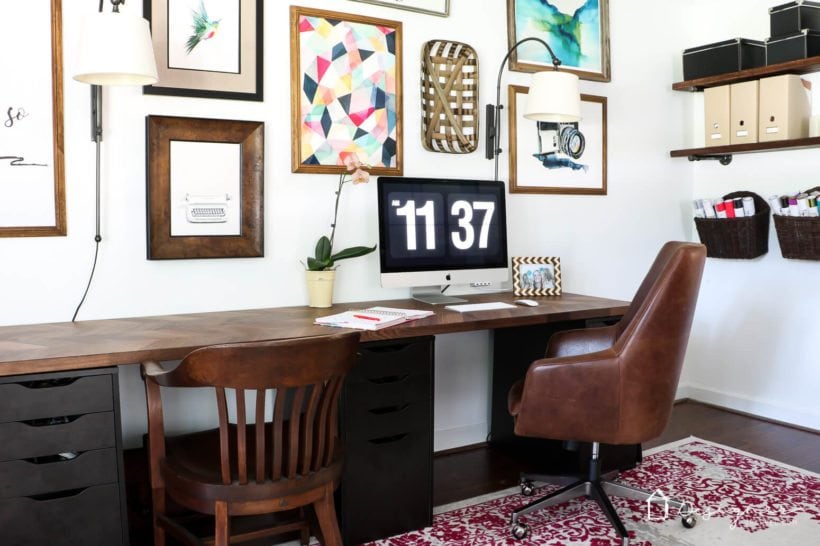 Ikea Desk Hack Tutorial
Materials Needed
Desk Hack Steps
Time needed: 3 hours
Desk Hack Steps
Assemble your drawer bases

This is the most time-consuming step. Assemble your IKEA Alex drawer units according to the instructions.

Place your drawer bases

Space all 3 units out evenly, ensuring that the distance between outer edge of the two end units measures 98″ (the same length as the countertop). Place non-slip bumper pads on top of the drawer units.

Place your countertop on top of the drawer bases to form the desktop

The kitchen countertop we used was very heavy, so we didn't feel the need to screw it in place, but you could if you are concerned about it. Note that the countertop is a bit deeper than the drawer bases–we made sure the front of the drawer bases sat flush with the front edge of the countertop by pulling them out from the wall a bit.
Yep, that's it! This IKEA desk hack gave me a huge double desk. Using a 98″ countertop and 3 units leaves just enough room between for two chairs to slide under the desk, which is PERFECT since I have my friend and assistant work in my office with me some days.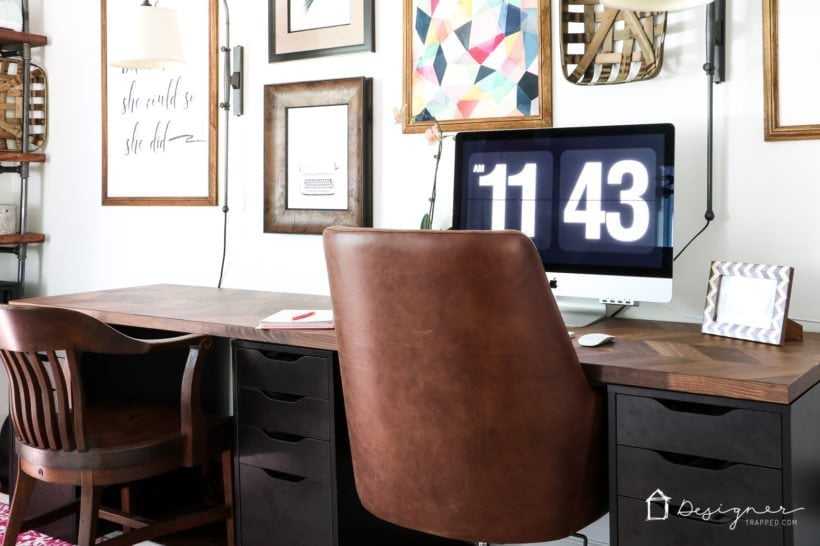 BONUS Work Table Steps
1) Spray paint your Krille legs, if desired.
2) Attach them to the bottom of the kitchen countertop. I placed mine 16 inches in from the short edges to ensure that the table has enough support toward the center of the countertop. If you chose a shorter-length countertop, you probably don't need to inset your legs quite so far.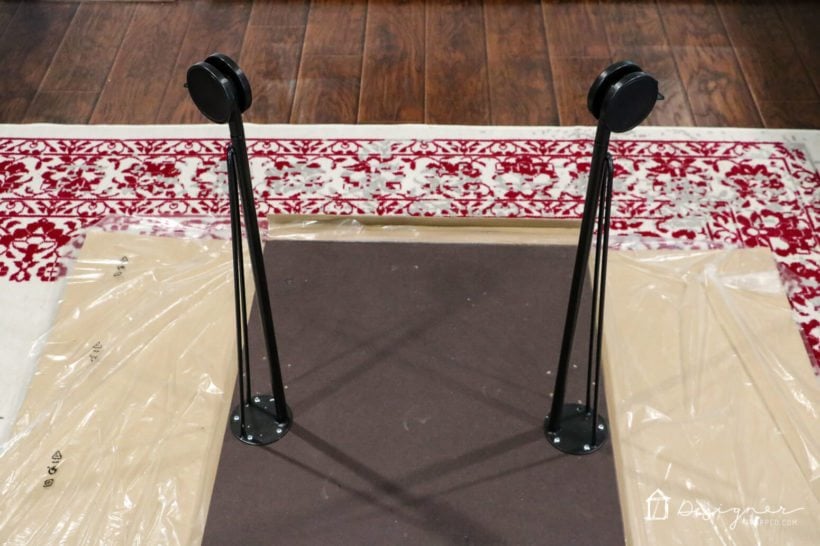 3) Flip it over and enjoy!
Y'all, I now have the perfect desk AND work table for my home office. Check out my finished Ikea desk hack and my Ikea table hack! You can see it with my work table positioned in front of my desk, where it usually is. It's great because I can swivel around when I'm not using the computer and have a ton of space to spread out my planner, books, etc. and write without a keyboard in my way. Plus it's easy to move around when I want to film videos for my blog since it's on casters.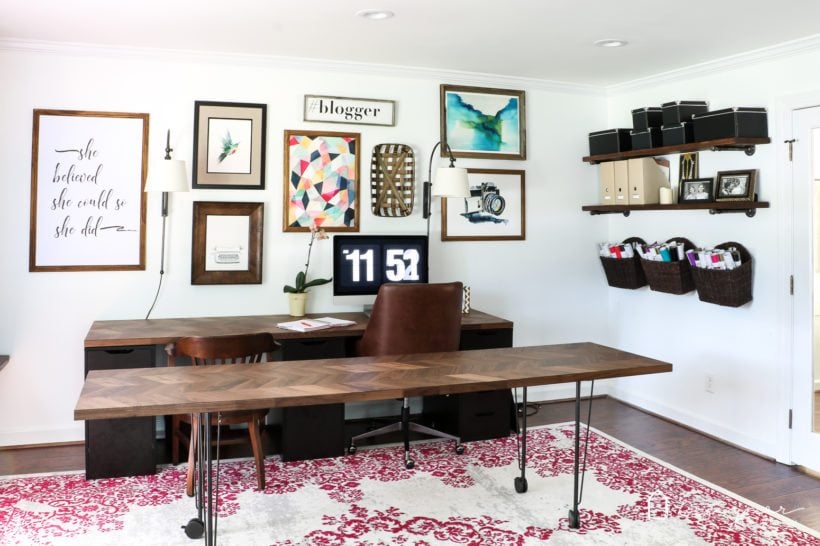 What do you think of this easy Ikea desk hack? Simple and stylish solution, huh? Who'd thought kitchen counters could make such great desks?!
Other posts you may enjoy:
Wondering how I approach transforming rooms and spaces in our home? Check out Designer in a Binder®.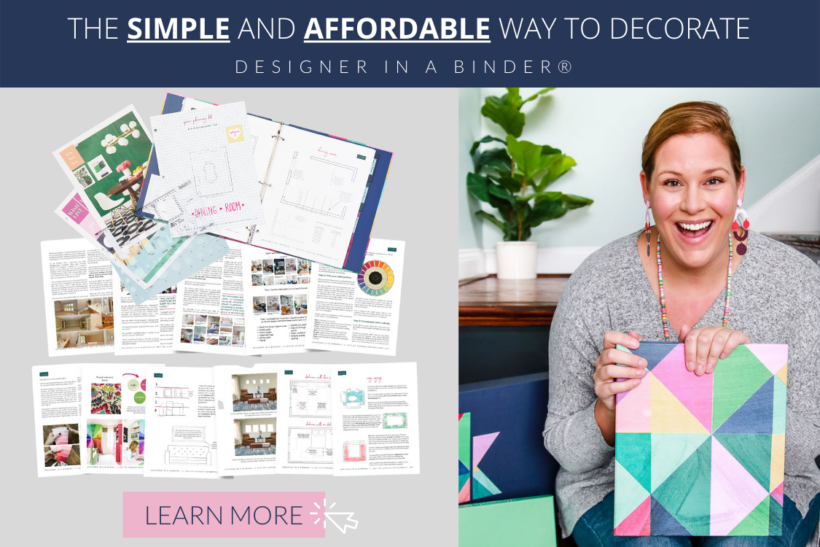 And if you want exclusive content and behind-the-scenes sneak peeks, be sure to subscribe before you head out!