L-Shaped & Corner Desks to DIY or Buy
Last Updated on August 4, 2022
Making the most of a small work area can be challenging. With these L-shaped corner desk ideas, you will be able to save on space while creating a beautiful and functional workplace at home.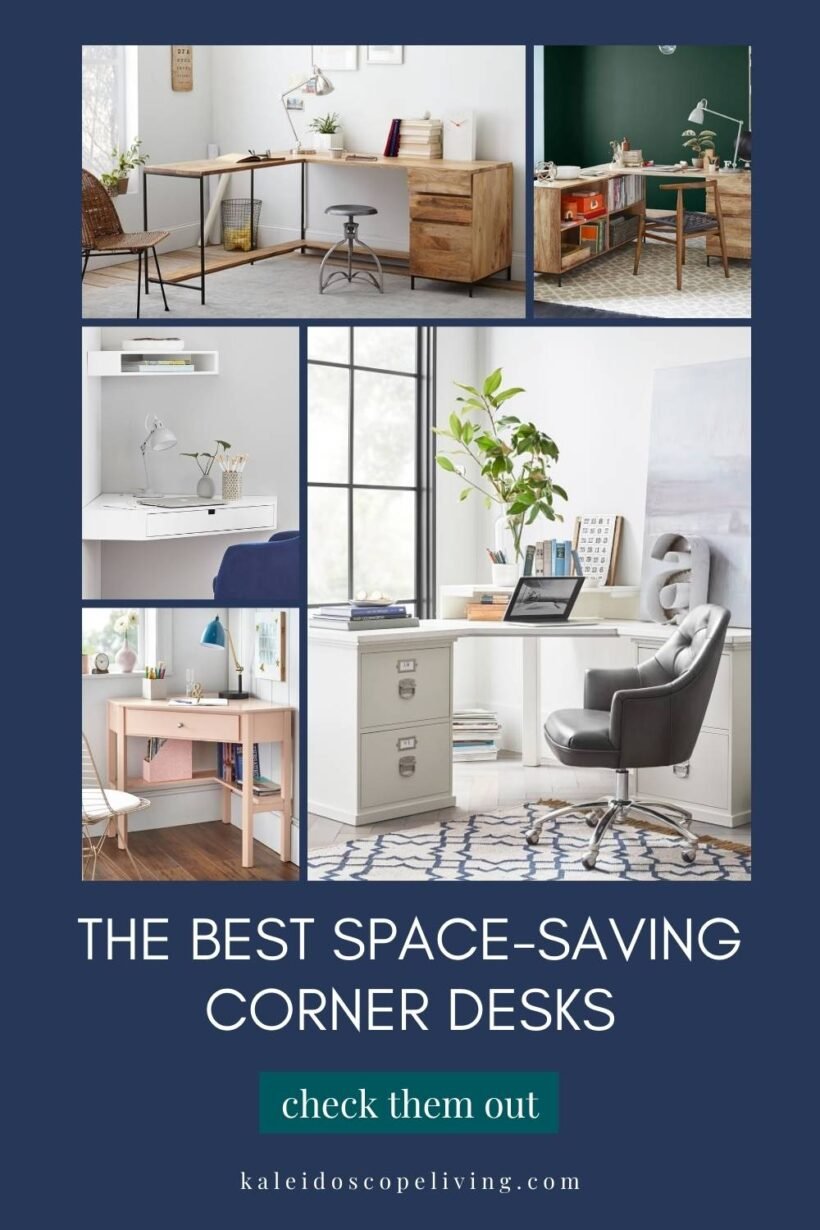 A corner desk (also called an L-shaped desk) is one of the best ways to really maximize space in your office. I really went back and forth when I was designing my own home office. I love how corner desks are available in tons of styles and sizes, so no matter your office dimensions and look, it is easy to find the perfect one. In the end, I chose an IKEA desk hack that would allow me to use the space better. But I've bookmarked all of these ideas in case I ever need a desk to go in a corner in my future!
Anytime I am thinking about a new piece of furniture, I always look at DIY options first because they are almost always more affordable. And they are WAY more budget-friendly in this case! Some of these DIY options cost as little as $50! But if you are in a rush for time or not feeling a DIY, or you just really want to purchase something (which happens to me too sometimes) there are tons of corner desks you can buy. I picked my ten favorites for you and they are below the DIY's if you want to skip straight to the ready-to-purchase desks :)
L-Shaped / Corner Desks to DIY
A Desk That Doubles as a Beautiful Display– This brilliant desk that Free & Unfettered created using IKEA bookshelves is genius! Not only is the corner part open so that you can sit and use it as a desk, but the open bookshelves also double as a beautiful display! This is a great way to incorporate a desk into your room without compromising its aesthetics. It would be a great option for a family bonus room or even to help with playroom organization.
Mounted Corner Work Station by A Beautiful Mess- I love how simple and incredibly inexpensive this L-shaped standing desk would be to create yourself. And as someone who really likes working at a bar-height table, I love that you can mount it higher on the wall and use it with bar stools if you want to. That would make it easy to use as a standing desk by just scooting the stools out of the way. Of course, you could mount it at a traditional desk height as well :)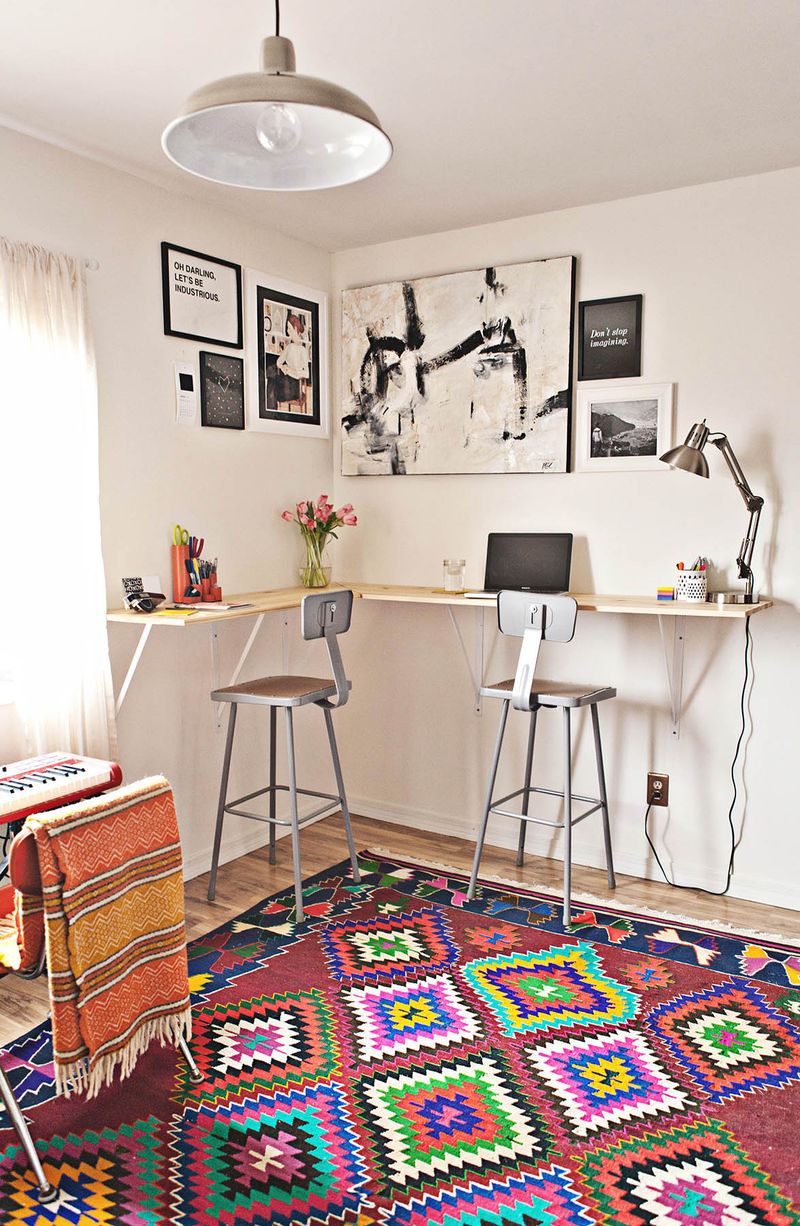 Custom Corner Desk by Capturing Joy with Kristen Duke- I love the vintage look of this simple desk! And though there are no drawers, that's a lot of surface area to spread out your work!
Office Desktop Plans by Ana White- If you need a desk with plenty of storage for files or papers, this is a great option. Plus it comes with full building plans and a cut list so all the hard work of figuring it out has been done for you! You can also tweak it based on your needs like the sewing enthusiast below did!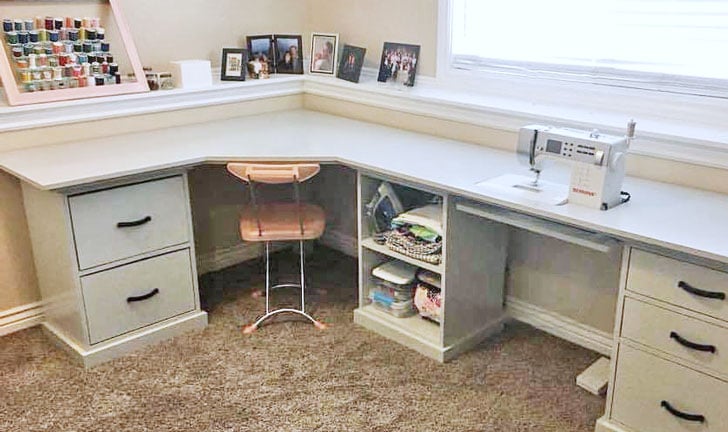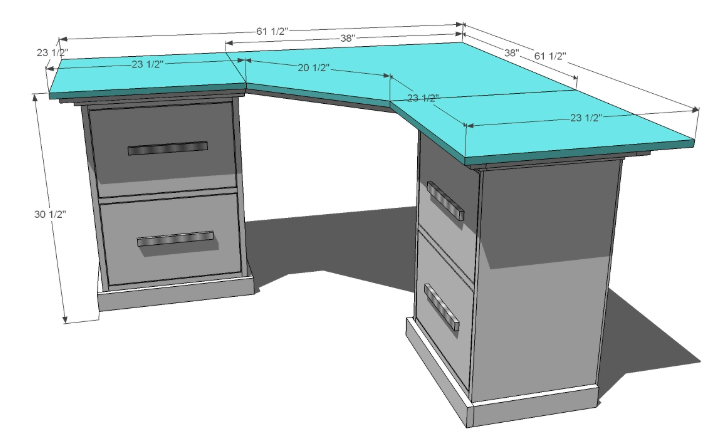 Simple Desk with Drawers and Moulding by Woodshop Diaries- This is another great option for a corner desk with drawers! Lots of storage, but it still won't take up a ton of space in your room.
Double X Desk from Handmade Haven- This desk would look beautiful in any traditional or farmhouse-style home and is a fairly simple build if you are a beginning DIYer.
Small DIY Desk by Shanty 2 Chic- If you are looking for a small corner desk, this may be perfect for you. This DIY desk is nice and compact, but still offers some storage. So it's a great option if you have a really tight space but still want some closed storage in your desk (clever storage is a must for small spaces, am I right?).
Not feeling a DIY project right now? I GET IT. There is not always time or energy to start from scratch! Check out these awesome options for purchasing a corner desk. I found the best desks in all different styles so there is something for everyone on this list! I LOVE the ones from West Elm, not to mention that beautifully curved desk from Hayneedle.
This post contains affiliate links for your convenience. Click here for my full disclosure policy.
Stylish Corner Desks You Can Buy
You'll have to spend a bit more money if you want to buy a pre-made option, but there are some BEAUTIFUL options out there! I've highlighted a few of my favorites below, but if you keep scrolling down you'll find even more options!
Navy and Gold L-Shaped Desk– This desk isn't just beautiful with its navy and gold design, but the lift-top is BRILLIANT! This clever corner desk with storage has a hidden drawer and built-in USB ports and outlets for charging your devices. I love it so much!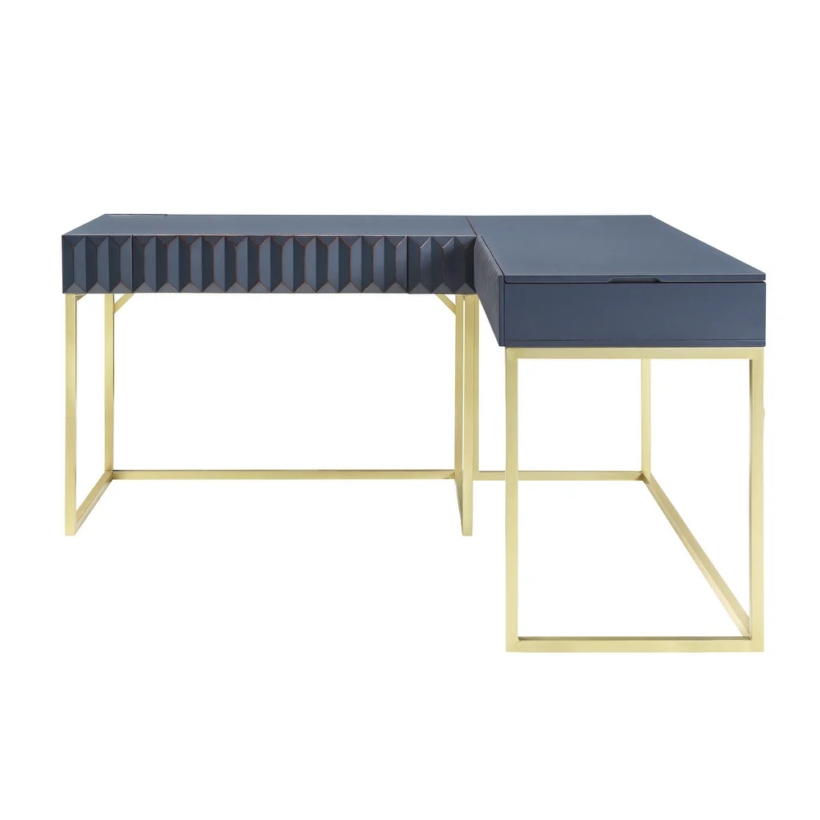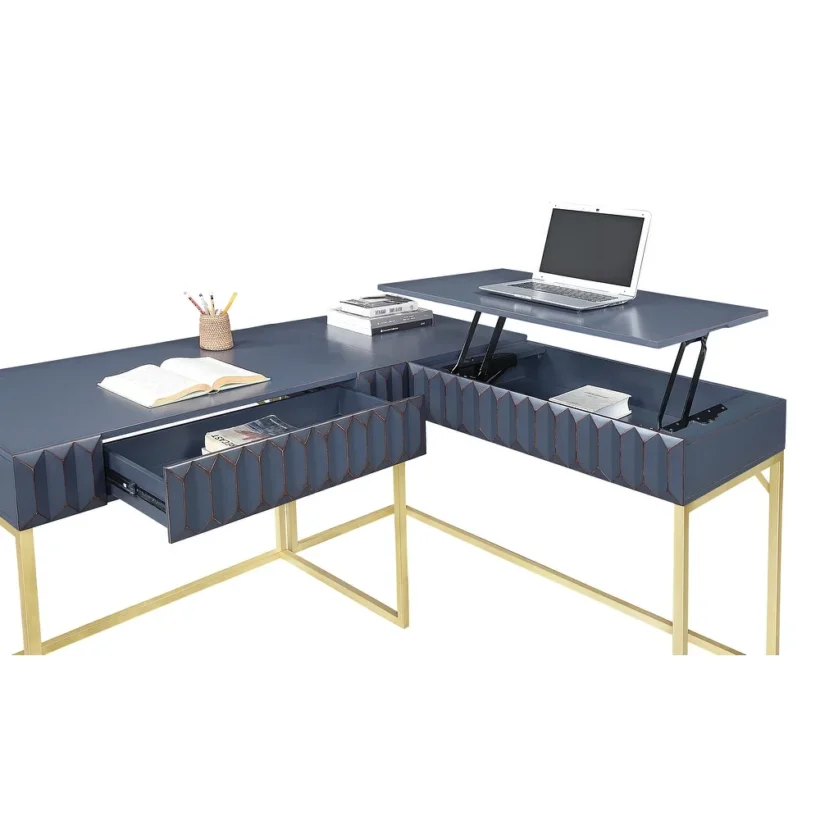 Wall-Mounted Corner Desk– If you have a really tight space, this small corner desk that is wall-mounted may be perfect for you! If you pair it with the coordinating shelf, you get a decent amount of storage without taking up a bit of floor space!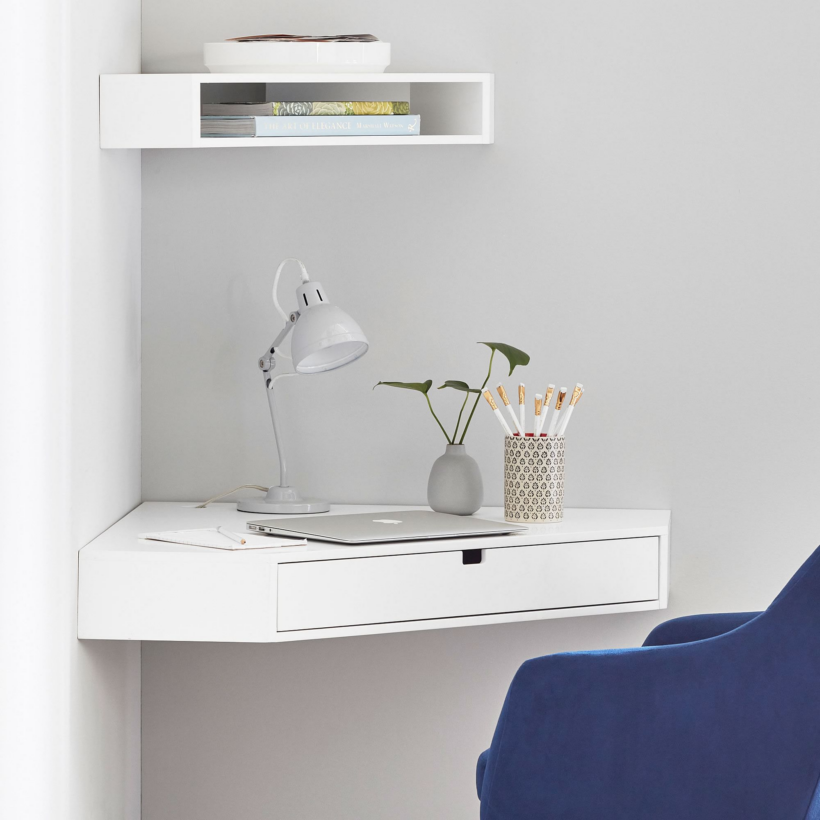 Bedford White Corner Desk– This desk has a large work surface top AND two file cabinets. Plus, it is modular so it coordinates with an entire collection and the setup can be customized to your exact needs.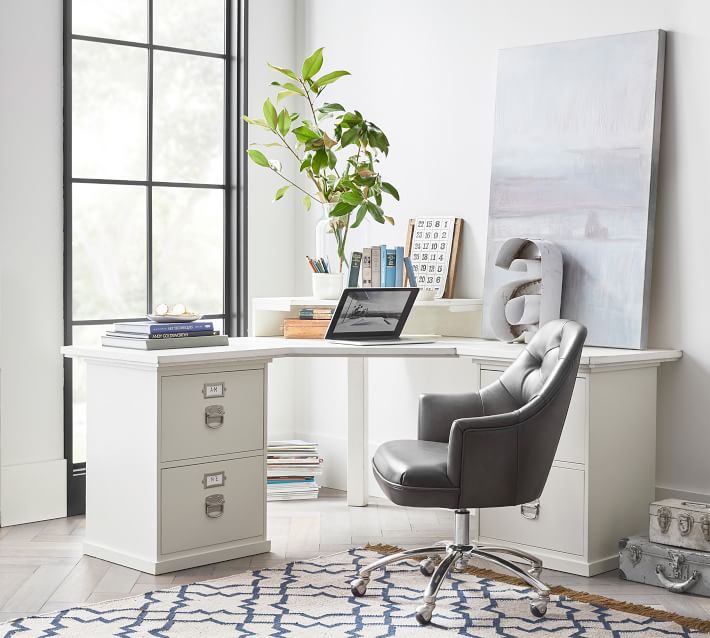 Cane Corner Desk– It's no secret that I have an absolute weakness for cane furniture, so this option caught my eye immediately! It's GORGEOUS and I love that it can be combined with some of the coordinating straight pieces to create an even larger work area if you need it!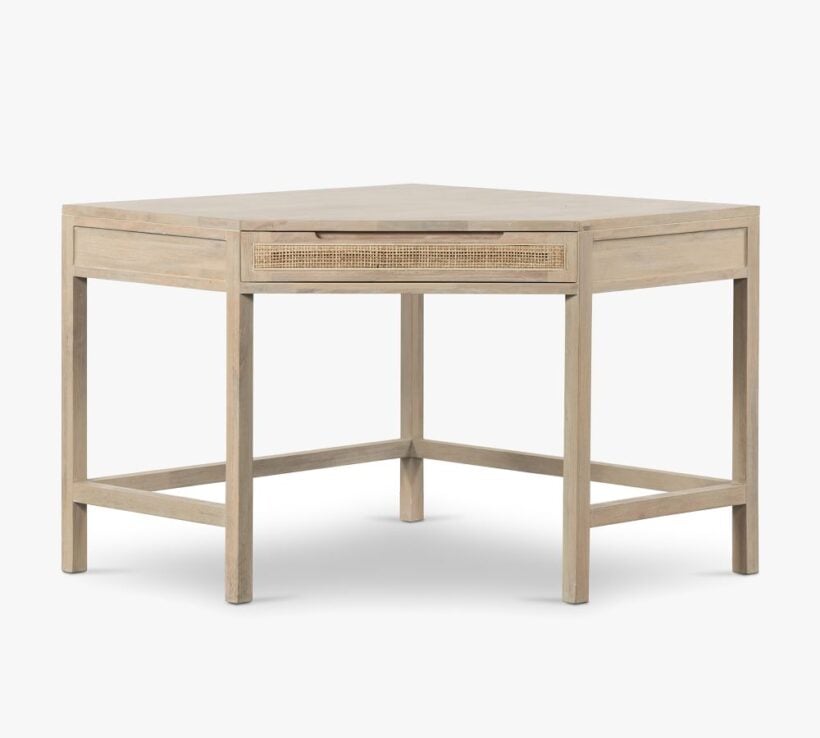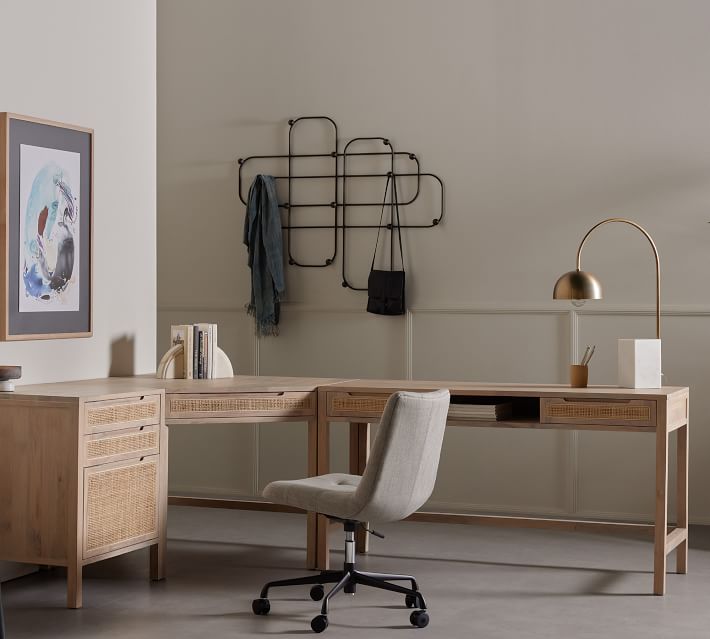 Industrial Modular Desk Set– Not only is this desk absolutely beautiful and clean in its design, but the modular nature of this collection means you can choose a bunch of different configurations depending on your exact needs. You can choose from drawers, bookcases and more!
Beadboard Corner Desk– With plenty of storage space and a classic design, this desk would work well in most spaces! There's even an optional Smart desktop that includes built-in USB and power ports.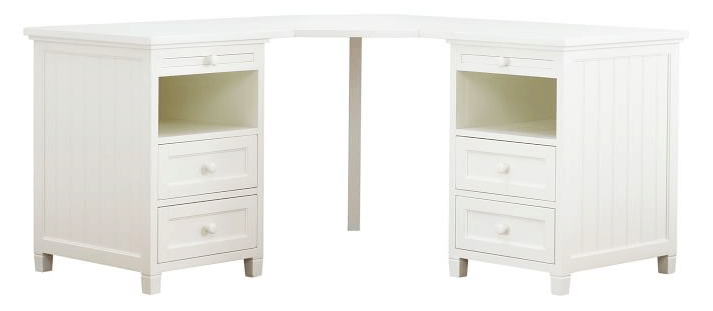 Parsons L-Shaped Desk– If you love the clean, white look of the desk above but have a more modern/contemporary style, then this is the desk for you. Its clean minimalist design is stunning.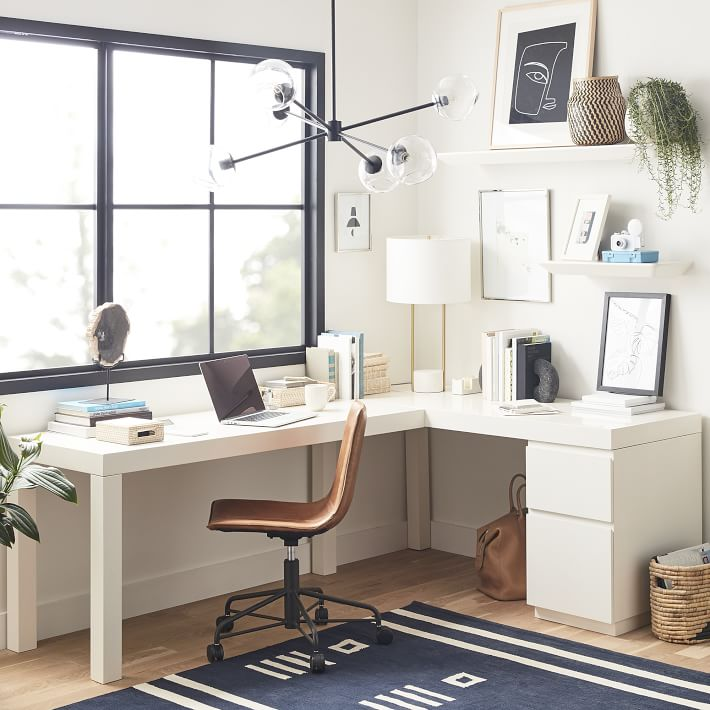 See even more great L-shaped desk options below!
Click on any image for full product details.

Can you believe all these awesome options? I ended up having way more room than I realized in my home office/craft room, and I needed a second table I could move around for taping videos and crafting, so I decided to go in a different direction. But I just had to share all these awesome options for computer desks with you! I see a few I would seriously consider building if I decide one of the girls needs a corner desk, and a few I would love to splurge on.
If you love these ideas, be sure to save your favorites to Pinterest so you can find them again later :)
Other posts you may enjoy:
Wondering how I approach transforming rooms and spaces in our home? Check out Designer in a Binder®.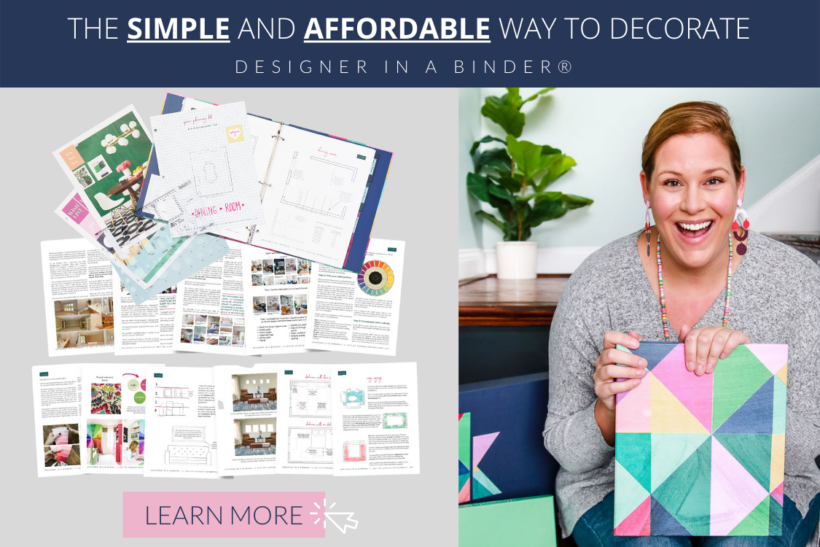 And if you want exclusive content and behind-the-scenes sneak peeks, be sure to subscribe before you head out!