Best Planners for Your Needs & Personality
Last Updated on February 24, 2022
The best planners for you may be different than what works for me. Over the years I've used some of the most popular planners around and in this post, I'm sharing what I liked about each one, along with my thoughts about which planner may suit YOU best!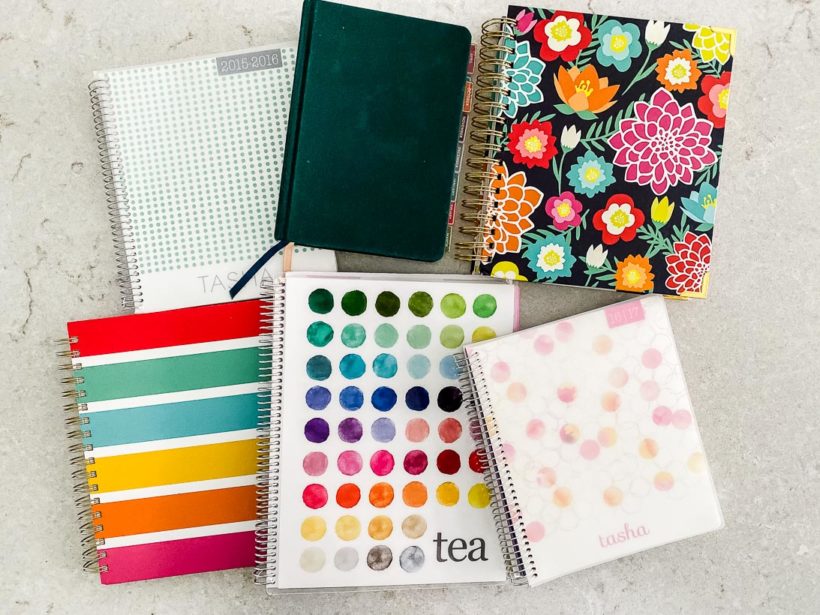 Hey friends! The new year is nearly upon us, so I know many of you are thinking about which planner to use in 2020. One of the questions I get most frequently is how I get so much done. There are really two answers to that question: 1) my husband is amazing and helps with everything around the house, and 2) I plan my days, weeks, months and even quarters. And the planner that I use plays a BIG role in that. Even the best planner for me varies from year to year. It depends so much upon what you want to accomplish by using it.
So, after getting frequent questions about productivity in general and what planners I use/have used, I decided to write a detailed post about it for you. This post is kind of long, so feel free to navigate it with the table of contents below.
The Best Planners for Your Personality & Needs
I'm going to walk you through each and every planner I've used over the past 8 years. First up is…
---
I used the Living Well Planner for 2 years. Then I tried some others. And now I'm back to the Living Well Planner again. It is what I am currently using.
I have loved so much about what it has to offer. First of all, it's incredibly well made and it's sooooo pretty. When I use a planner every day, I want it to hold up and I want to enjoy looking at it and using it. The Living Well Planner checked all of those boxes and really exceeded my expectations in the quality and aesthetic department. The hardcover makes it feel particularly upscale.
But let's chat about the real meat of the Living Well Planner. It is designed to help you stop wasting time, allowing you to focus on your long-term goals WHILE navigating the daily, weekly and monthly responsibilities of your home and life. A great feature of the Living Well Planner is that it is undated, so you can start using it any time during the year and you won't waste a single page. I loved that about it! But if you aren't the type of person who wants to write the dates in yourself, that could be a drawback.
One of my favorite features is that it includes sections for long-term goals & monthly goals. If there is one thing that I have learned the hard way it's that planning doesn't really work well unless you are working toward goals. So I LOVED the goal-setting features of this planner.
Of course, it also includes monthly, weekly and daily planning. The daily planning is broken into hour-by-hour scheduling. If you are someone who has a lot of appointments or likes to work in time blocks, then you will love this feature. Here's a peek at a daily spread in one of my Living Well Planners.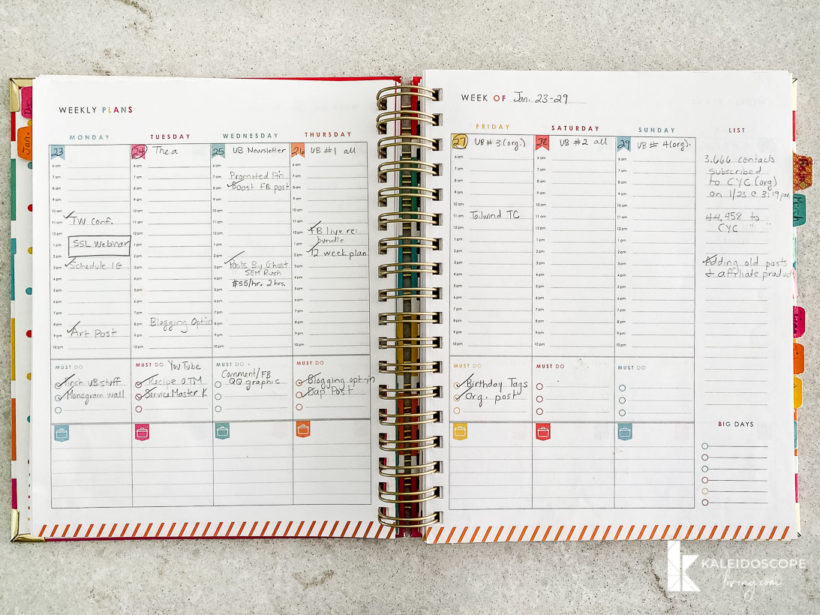 There are a few other features of the Living Well Planner that I think are awesome, but that I don't benefit a ton from. These include the monthly cash flow budget section included in every month, as well as the meal planning feature included at the bottom of every daily schedule. I probably should use a monthly budget for our family, but I don't. That said, I am really TRYING to be better about meal planning and the meal planning sections do help me be more intentional about it.
In the end, this is the planner that I have circled back to after trying several options, so take that for what it's worth!
Bottom line on the Living Well Planner…
Recommended for: Anyone who loves goal-setting, has a lot of appointments or works in time blocks, plans out their daily meals and follows a monthly budget.
Nor recommended for: People who are unwilling to take the time to fill in all the dates, etc. It does take some time to set this planner up!
Next up is…
---
I used the Erin Condren planner for one year in conjunction with the Living Well Planner. Why in the world did I use two planners? Well, I used the Erin Condren planner for my blog planning. Now, it's hard to really summarize the features of an Erin Condren planner because they are soooo customizable. In fact, the ability to customize it to your needs is the #1 reason I recommend Erin Condren planners.
If I make a switch from the Living Well Planner for 2020, it would be to try out an Erin Condren planner as my "primary" planner. I still haven't decided, but there's a very good chance that's what I'm going to do, especially since she has introduced a new flat-lay binding option!
You basically build your planner to fit your needs. Your choices include…
Length of Calendar Options & Starting Months
Unlike the Living Well Planner, Erin Condren planners come dated, so you have to choose what month you want your calendar to begin in AND how long you want it to run. You can start it in January or July–if you choose to start using it in any other month, you will have some unused pages and wasted space, which isn't ideal.
18-month planner (July – December)
12-month planner (July – June)
12-month planner (January – December)
Interior Color Options
Colorful (shown in the photo below)
Neutral (a black/white option)
Layouts
Each planner contains a monthly spread (for a big-picture monthly overview) and a weekly spread. You have several different choices for the weekly spread:
Hourly Layout
Vertical Layout (shown in the photo below)
Horizontal Layout
Cover
This is one of my favorite features of the Erin Condren planners. You can choose your own cover, and lots of them are customizable. You can add a family photo, your monogram, etc. The options are almost limitless. They are also interchangeable, so if you want to change your cover out from time to time, you can do that! You can see the cover I chose for myself below.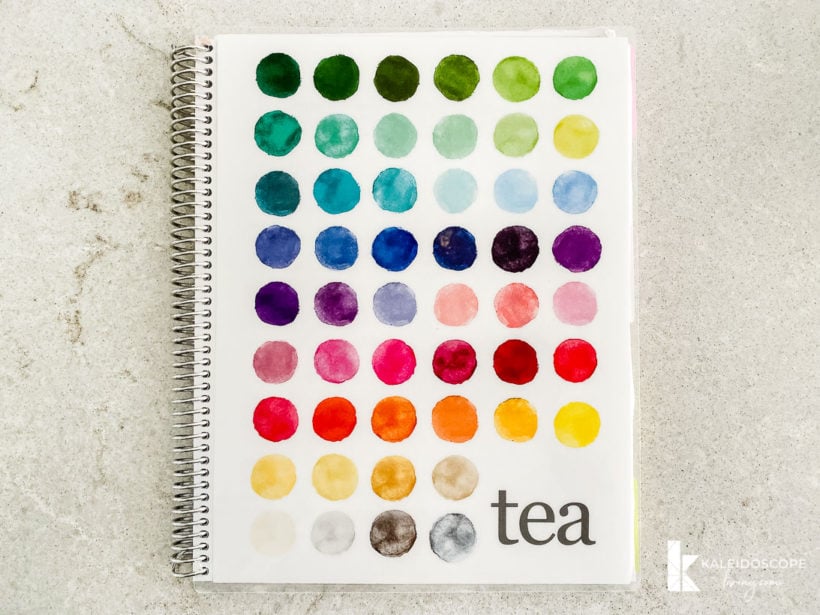 But there are nearly ENDLESS choices!
The video below gives you a peek at all the customization options.
Bottom Line on Erin Condren planners…
Recommended for: Anyone who wants the ability to customize their calendar layout and cover.
Not recommended for: People who don't like or want to customize their planner.
Next up is…
---
Next up, it's time to take a look at the planner I currently use. The Ink+Volt planner. The Ink+Volt Planner is a 12-month weekly planner with an emphasis on journaling and goal setting.
Let's start by talking about the aesthetics, which are STUNNING! It is bound with a durable linen-like hardcover and has a "lay flat" binding, which means that it will lay flat when you have it open. The binding is one of the reasons I chose this planner. I realized that the coil binding on the Living Well Planner and the Erin Condren planners often snagged and got caught on things. I strongly prefer this bookbinding.
This planner is smaller than the Living Well Planner and Erin Condren planners. It's only 6″ x 8.5″ is about 1″ thick, so it's extremely portable because it's small enough to throw into your purse. It has a fabric cover, which gives it a more high-end feel. But note I definitely got a water ring stain on my cover, so don't use it as a coaster.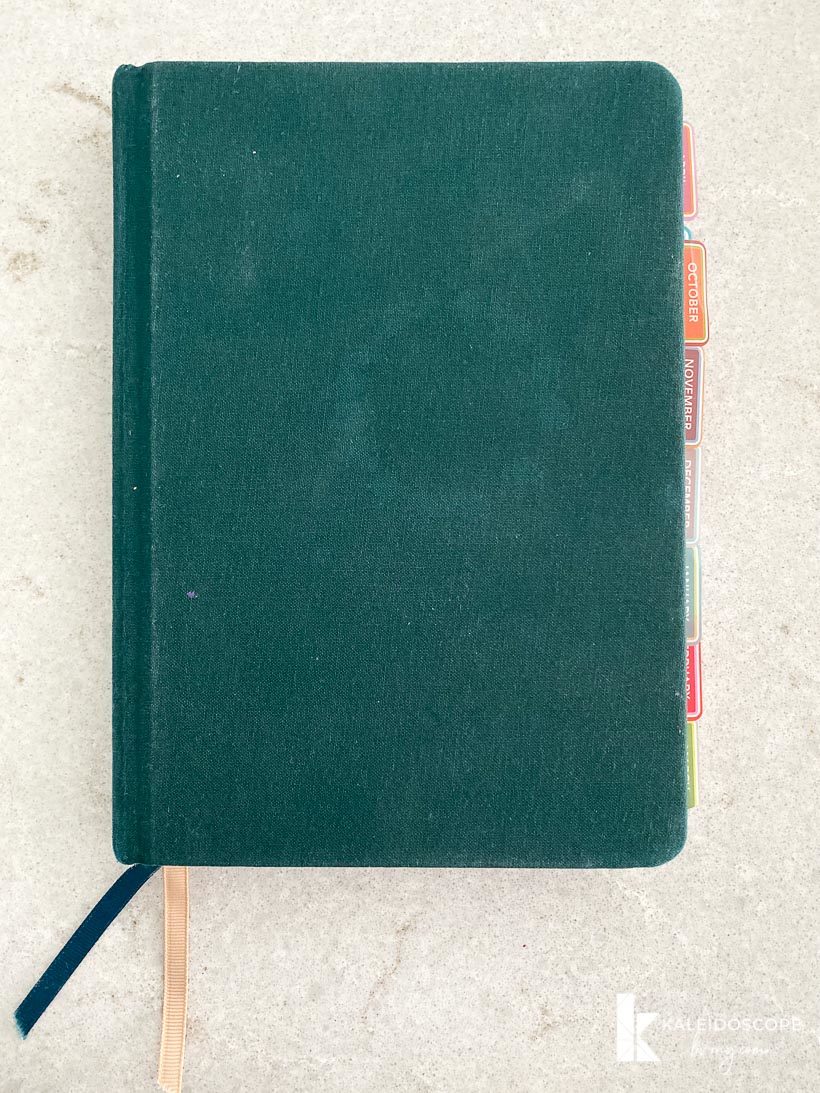 The Ink+Volt planner focuses a lot on goal setting, which is AWESOME if you like that sort of thing. It begins with the "Bringing Your Year Into Focus" page. I LOVE that this planner starts by making you really think about what you want to accomplish in the coming year.
Next in the planner are your calendar pages. The monthly layout is spread over two pages and has a Sunday start (one of the only things I don't like about this planner). The righthand side of the monthly spread includes a rectangular blank box for "Focus." There is also a dot grid column for Notes.
After the monthly calendar spread comes the monthly goals and 31-day challenge pages. The Goals page is simple with ten spaces with checkboxes for writing in and checking off what you want to accomplish that month. I am a BIG believer in the power of writing down your goals and breaking down goals into manageable bits (quarterly, monthly, weekly and even daily).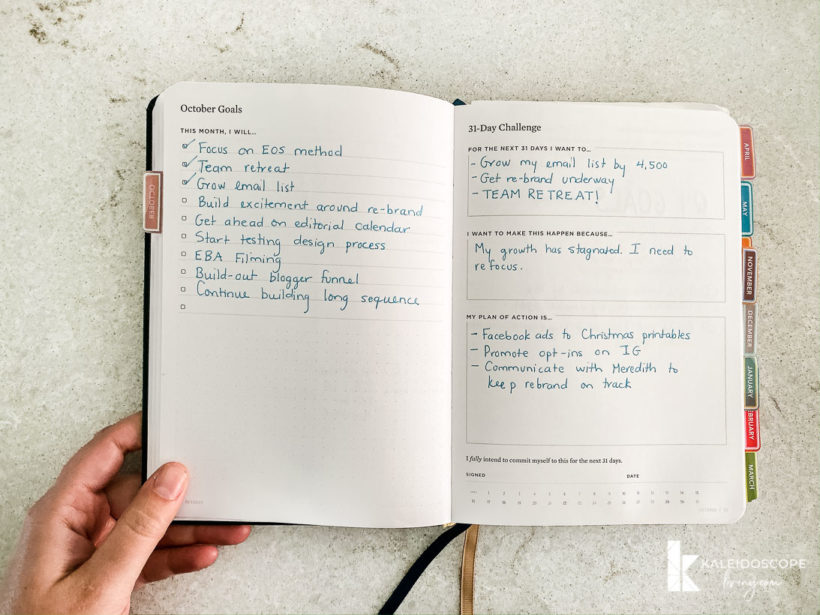 Next up, your weekly spread! You have a vertical column, split into 3 rows for each day. I treat mine as "morning, afternoon and night" but you could really use the divisions however you want.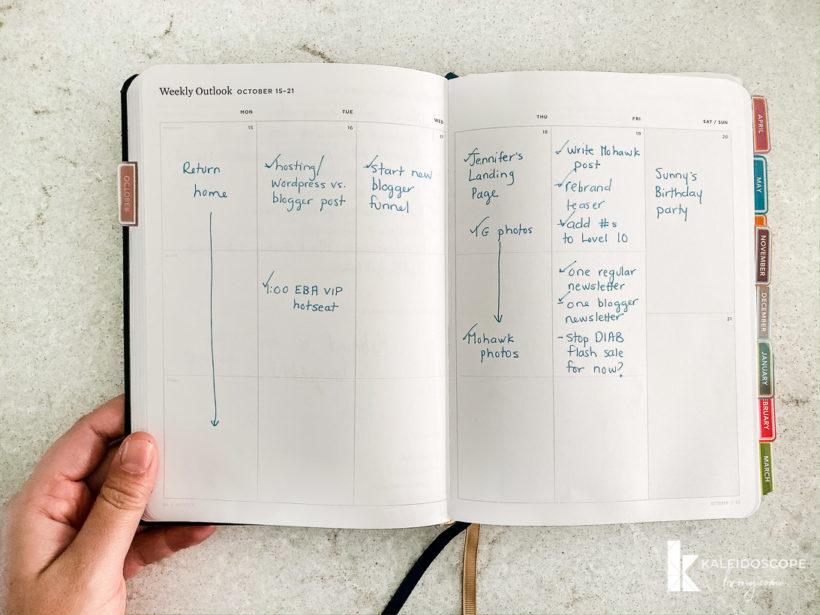 Bottom line on Ink + Volt…
Recommended for: Anyone who prefers a smaller planner with bookbinding and is highly motivated by goal-setting.
Not recommended for: People who need hour-by-hour scheduling.
Next up is…
---
For a couple of years, I used the planners offered by Plum Paper and really liked what they had to offer. Not only can you personalize your cover, but you can choose from a variety of layouts, and then customize them to fit your needs. You can start your planner in any month, and add additional planning pages that will help you specifically. There are even specific layouts for students and teachers!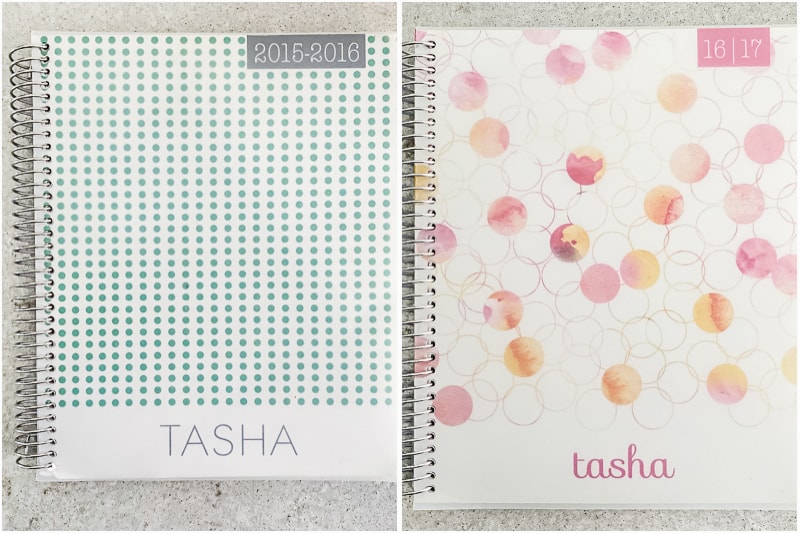 You can see some photos of mine below. I chose to have my daily pages broken into morning, afternoon and evening, but you can choose one that is divided up by hour OR that has no divisions at all if you prefer.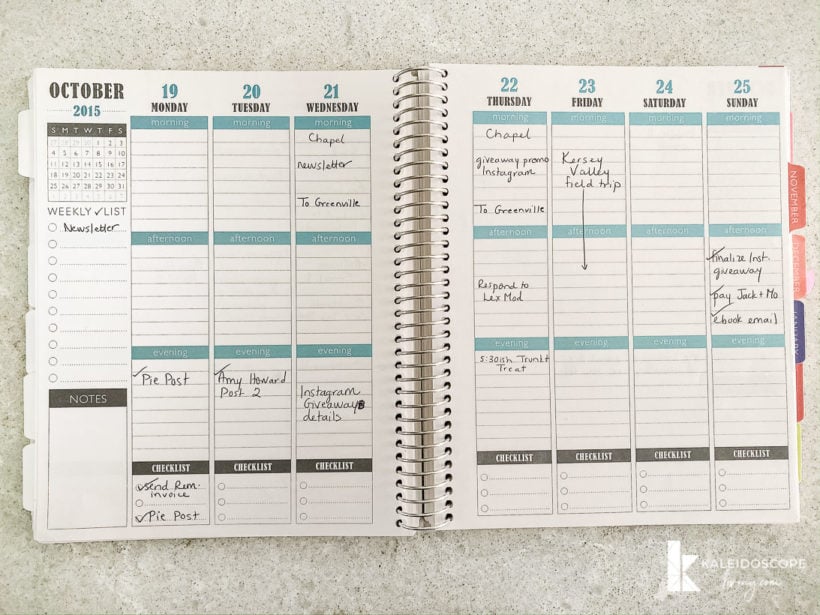 I highly recommend watching this video to understand more of all the customization options Plum Paper offers. It explains everything!
Bottom line on Plum Paper…
Recommended for: Anyone who really wants a highly customizable planner at a reasonable price.
Not recommended for: People who don't like or want to customize their planner.
If you are interested in Plum Paper and would like a discount code, I can email you one. It will get you 10% off your first order of $30 or more! Just click HERE to let us know you want us to email you the discount code :)
Phew! I hope that was helpful! Writing this post was harder than I expected. I have a whole new level of respect for people who review planners for a living!