Last Updated on March 3, 2022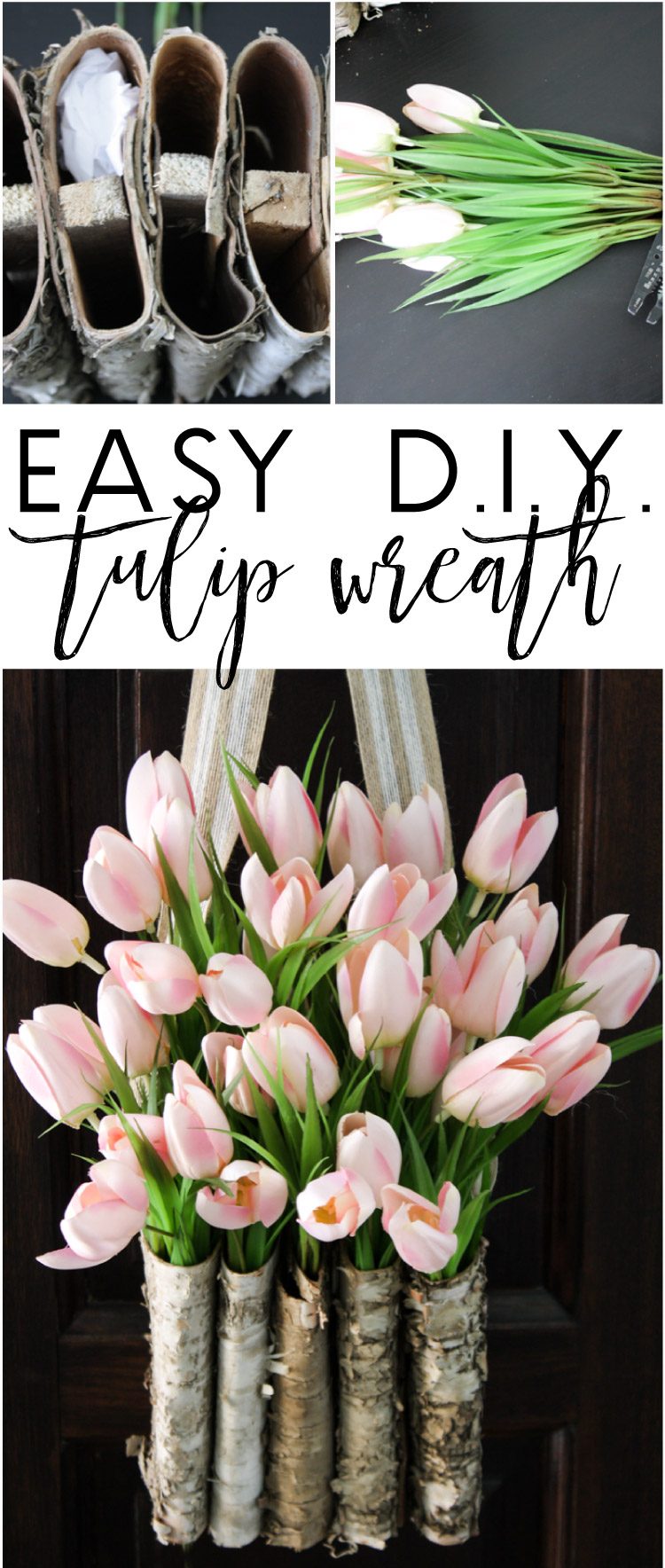 Hello friends! With spring in the air, I knew I wanted to create a DIY tulip wreath for our front door, but I wanted to do something a bit different than what I am seeing all over Pinterest and I am so excited about what I came up with. It may not be your traditional DIY Spring wreath, but it's a beautiful addition to your Spring decorations. Best of all, it's SO EASY to make. It took me about 10 minutes from start to finish. This post contains some affiliate links. Click here to read my full disclosure policy.
Materials Needed for DIY Tulip Wreath:
Two bundles of silk tulips, in any color
Printer paper or newspaper
Wire cutters
Stapler or hot glue gun
Steps to Make DIY Tulip Wreath:
1) Stuff paper in the bottom of your bent birch vase so your flowers don't fall through the bottom :)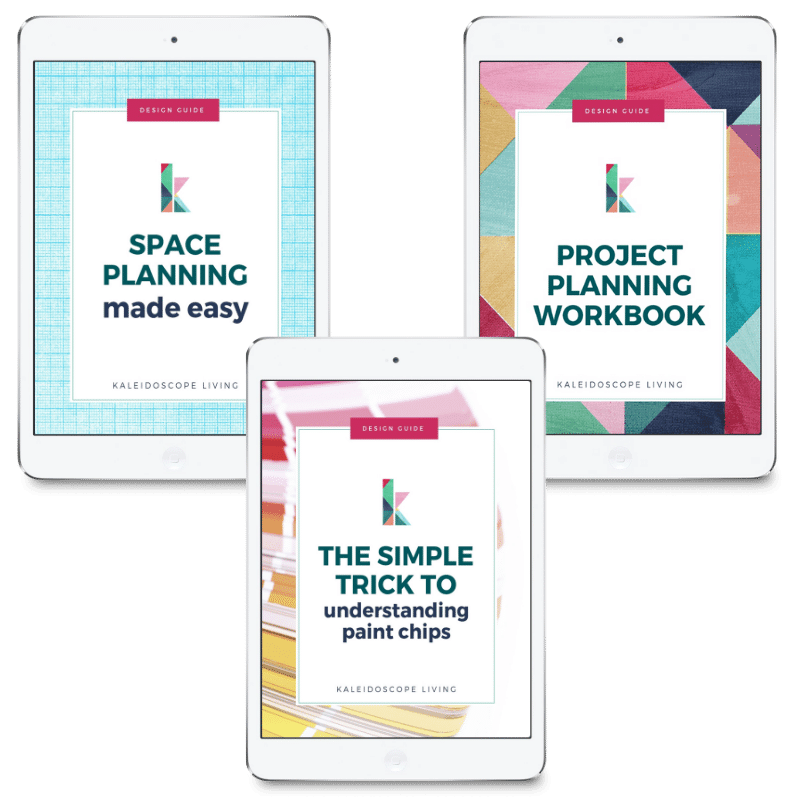 Get my FREE design guides when you subscribe!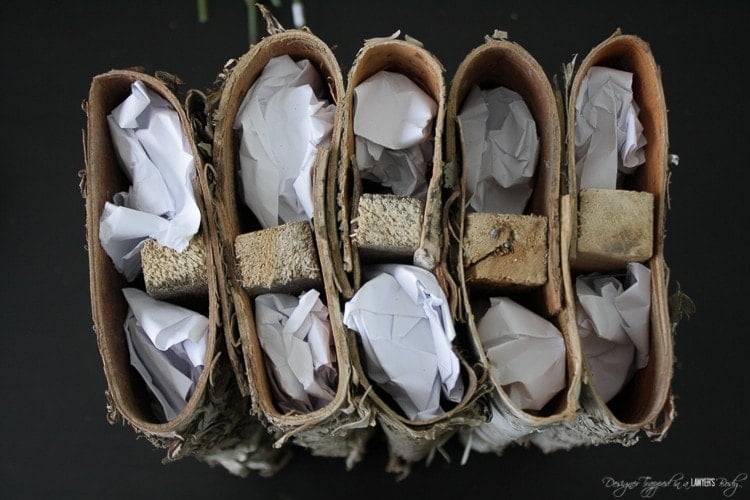 2) Cut the bunches of your tulips so that each stem is separate. This will allow for a more full and organic look when you begin arranging your flowers in the vase.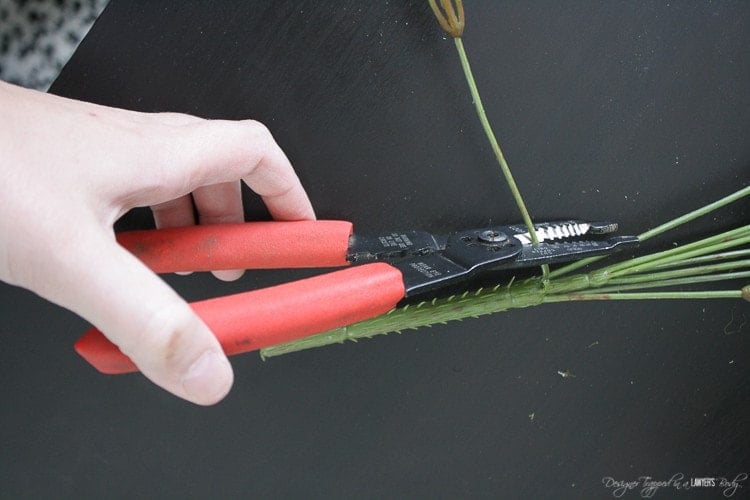 3) Attach your ribbon to the INSIDE edges of you bent birch vase. I used a stapler to attach mine, but you could also use a hot glue gun.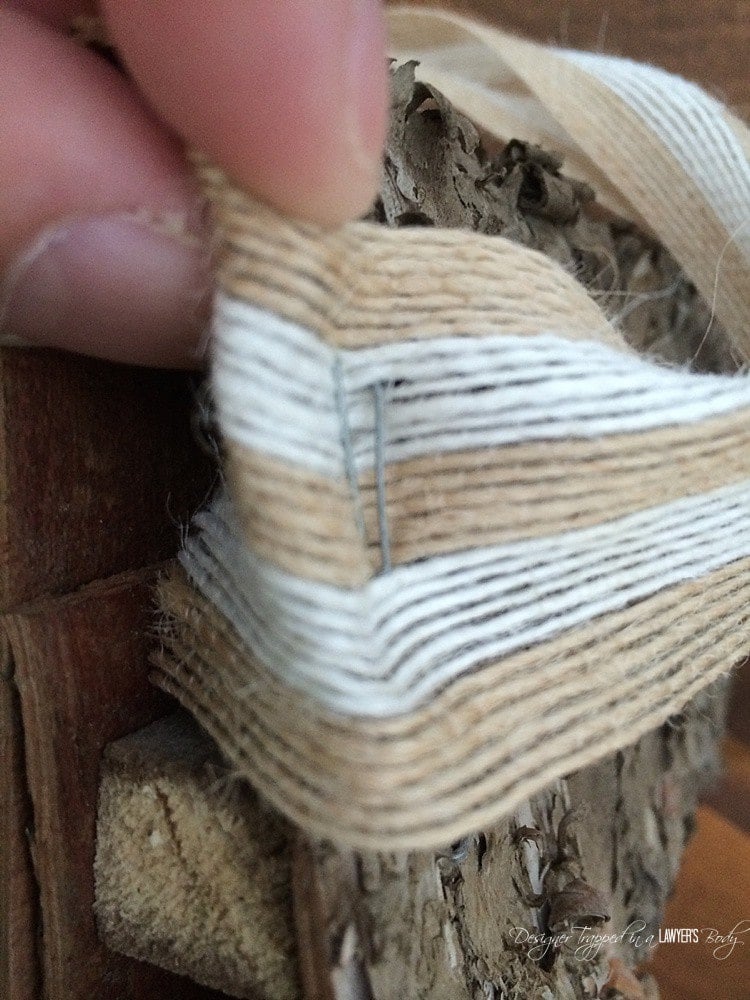 4) Arrange your tulips. I placed the taller ones in the back and the shorter ones in the front. Do whatever looks good to you! Get creative! You can even add multiple colors to your tulip wreath to add some brightness to your home.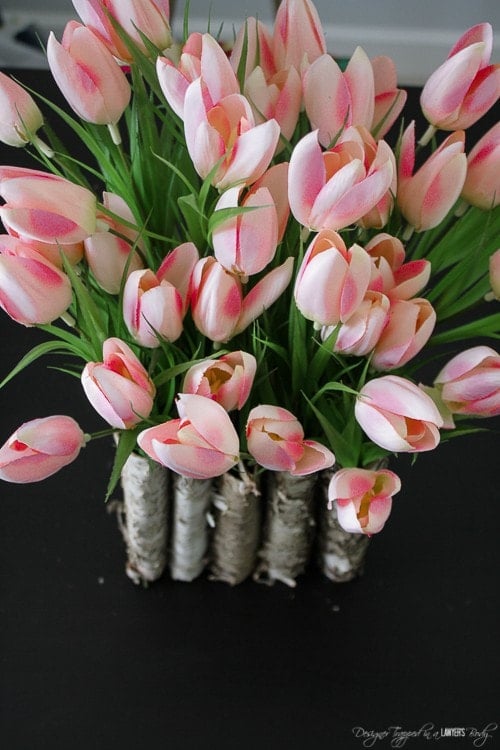 5) Hang your tulip wreath up and admire your work!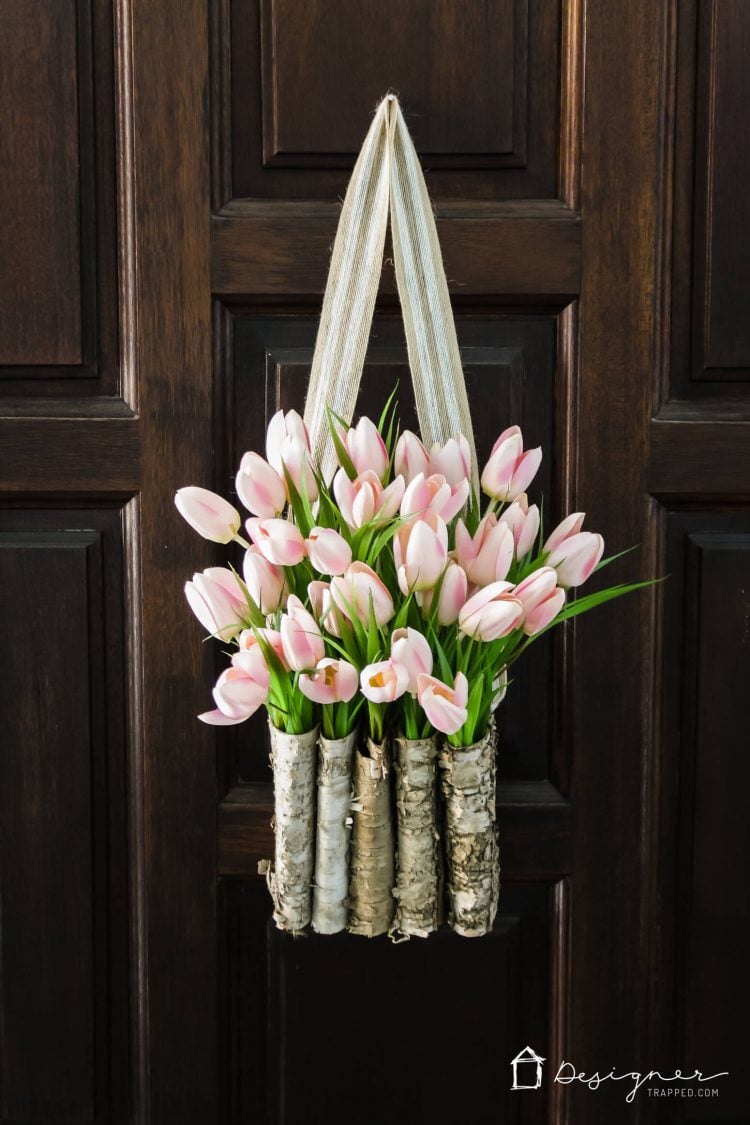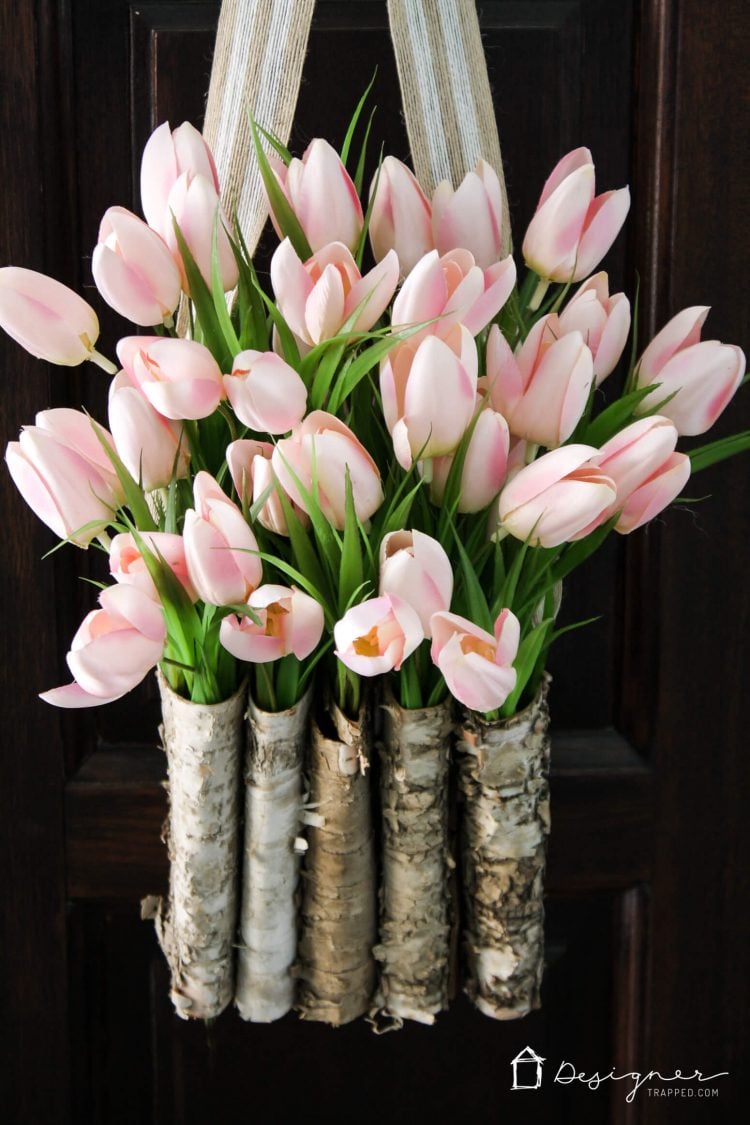 Isn't it lovely?! I am so happy with how it turned out and I still can't get over how easy it was. Tulip door wreaths are the perfect spring decoration for bringing more spring color into your home. Will YOU display a beautiful tulip wreath for spring? What does your wreath look like? If you have any favorite DIY spring wreath or DIY floral wreath designs, feel free to share and let me know how your tulip wreath design projects work for you!
​
​
[mv_create 1 11 200 2016 key="1″ type="list" title="Most Popular Projects" thumbnail="</span><a href=" https designertrapped com wp content uploads diy home decor projects blog jpg target="_blank" a span]​