How to Make DIY Curtains With Colorful Tassels
Last Updated on March 3, 2022
Custom curtains are insanely expensive. But you can get a high-end custom look on a budget! These colorful DIY curtains with tassels are the easiest curtains you will ever "make" in your life!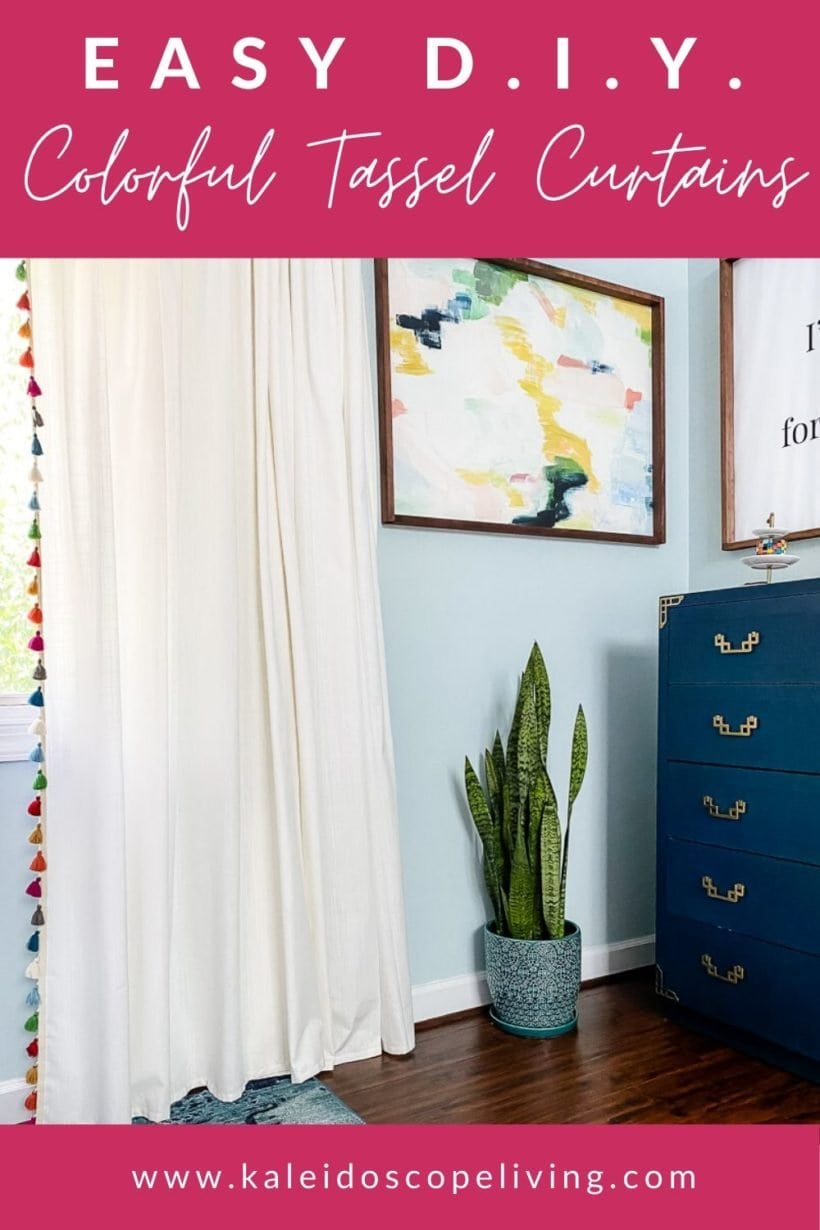 Hi friends! Thanks so much for all the love you have shown over our colorful master bedroom reveal. We are so happy with how it turned out. And it's a good thing since it's taken us 7+ years to get the space right, lol!
The question y'all have asked the most as we shared the space here on the blog and over on Instagram is, "Where did you get those gorgeous curtains?!" Well friends, good news! They aren't custom, they aren't expensive and they are SO EASY to "make." I use the word "make" loosely because you actually use pre-made curtain panels and then just add tassel trim to them. Yep! The easiest DIY tassel curtains ever. Read on to learn how to make them for yourself!
I "made" these curtains because the old ones in our room were just drab and boring. They weren't bringing any color or texture into our master bedroom, which felt like a missed opportunity. See what I mean?!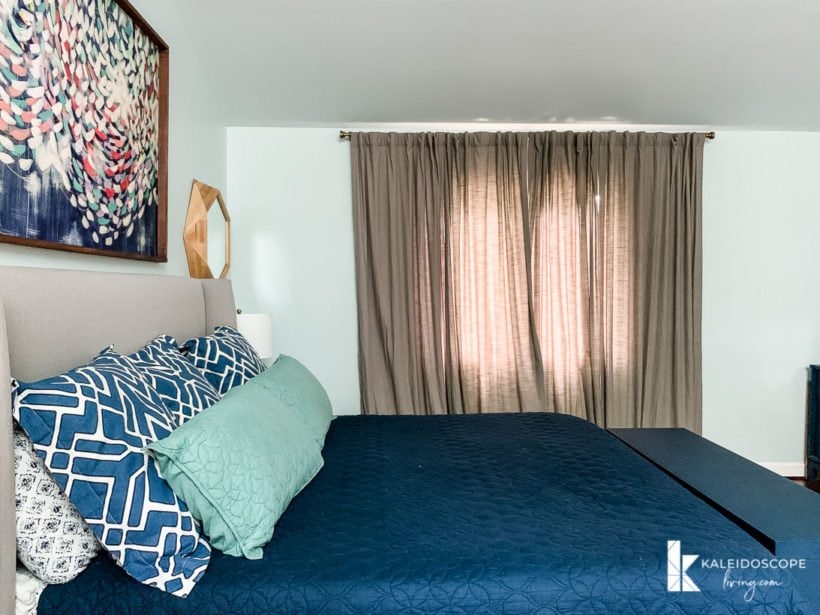 So I got to work and replaced them with these colorful tassel curtains and I am here for it! Best of all, I sold the old panels on Facebook and the amount I made almost covered the entire cost of these new ones! Win! If you haven't listened to this podcast episode with all of my best tips for how to sell your stuff, you can click here to check it out!
Now, on with this simple tutorial!
DIY Curtains With Tassels Tutorial
Materials Needed:
Steps:
If you prefer video tutorials, you can watch the video below. If you prefer to read the tutorial, just scroll past the video for all the step-by-step written instructions.
Step 1: Gather your supplies and lay your curtain panels out side-by-side. Mark each panel where they meet in the middle so that you know which edges to attach your trim to. This is also a good time to iron your panels if you want to (I hate ironing, so I didn't iron them, lol).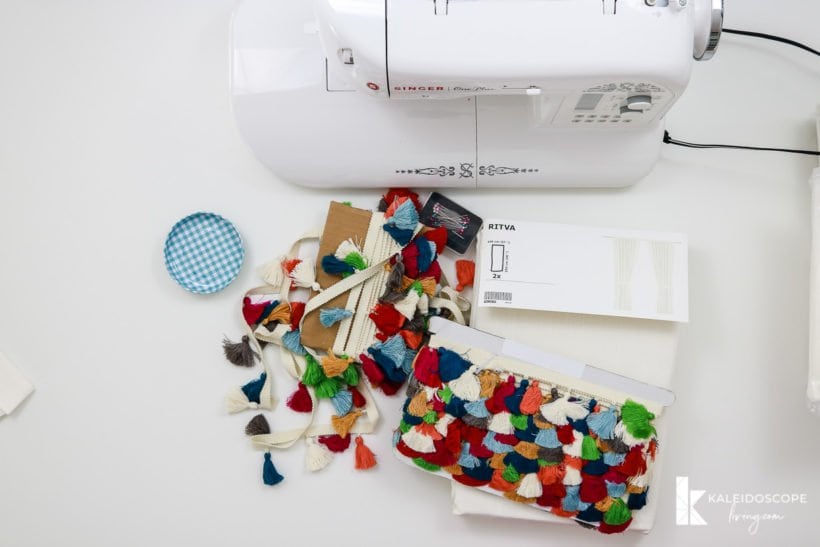 Step 2: Use straight pins to attach your tassel trim to the edges of your curtains. Make sure you have 1/2 inch or so of the trim wrap over the top and bottom of the curtain panel for a nice, finished look.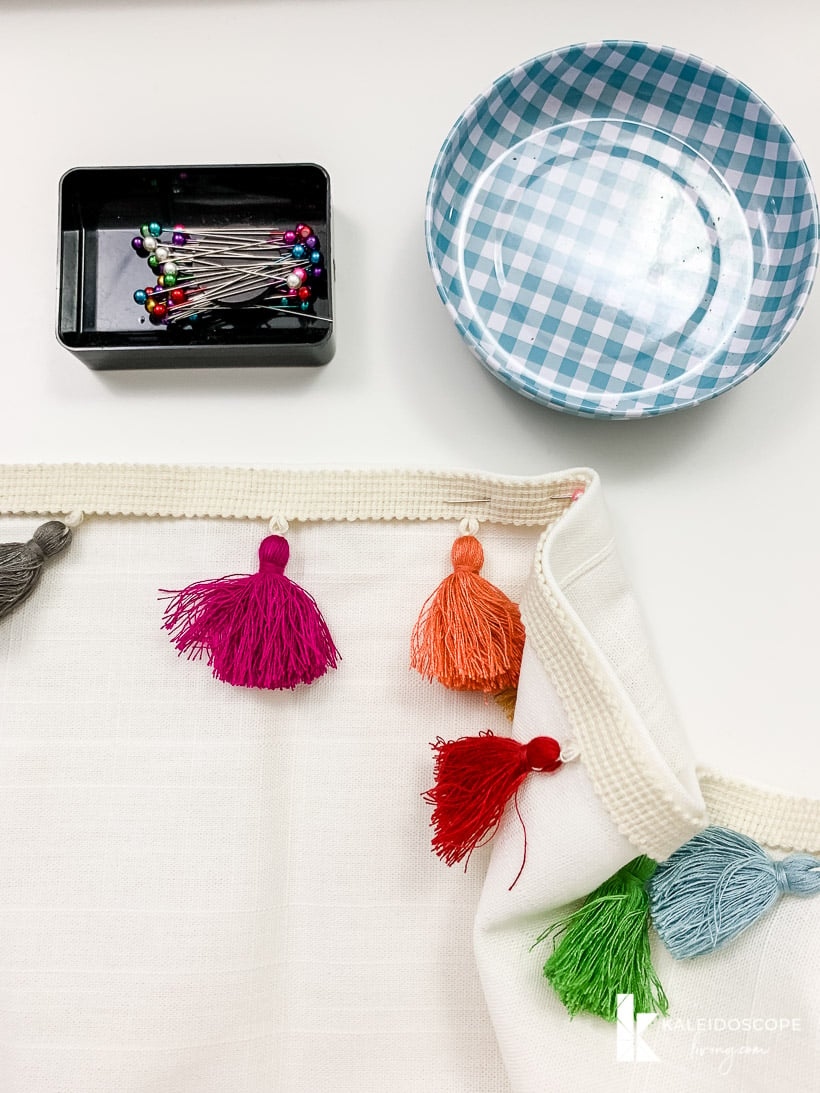 Next, you need to sew or glue your trim onto your curtains. I chose to attach the webbing on the front of my curtains, but you could attach the webbing to the back of your panels so that just the tassel is visible. have a sewing machine, so I sewed mine on. But if you don't sew, you can still totally do this! Fabric glue is an amazing thing!!!!! Just remove 1 pin at a time and sew/glue the trim into place until the entire edge is covered in trim.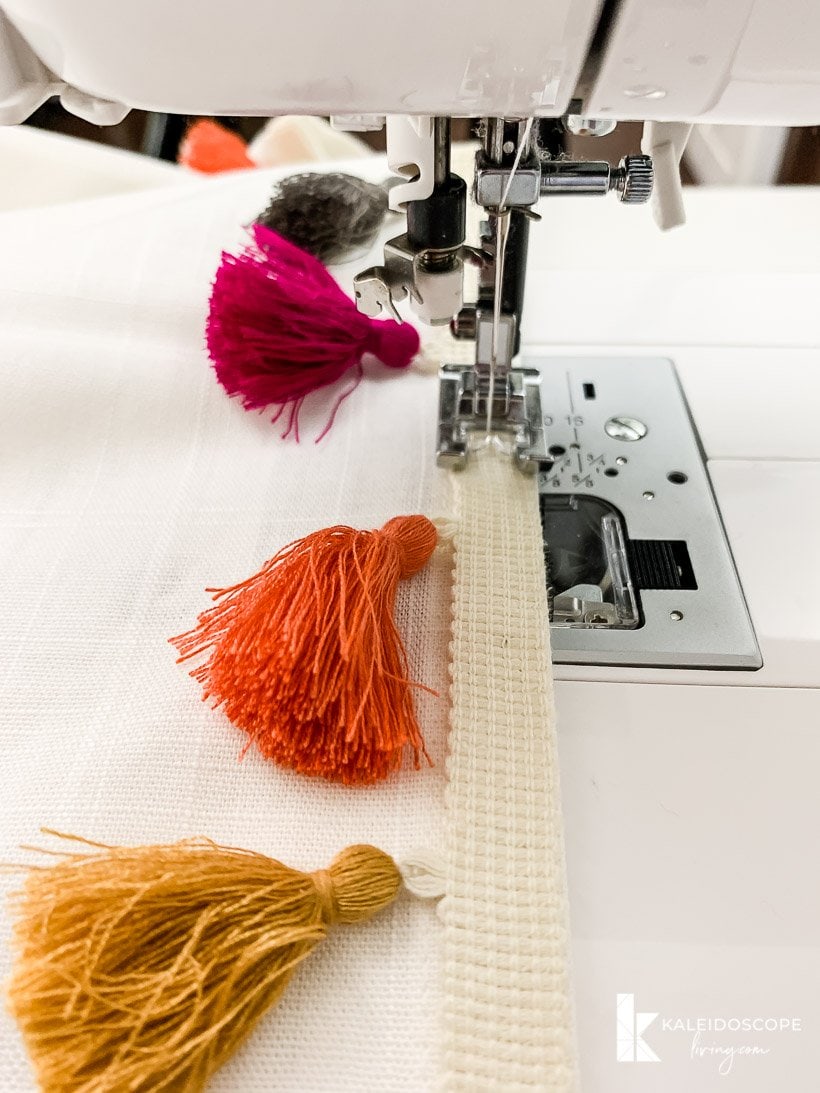 That's it! Just hang them up and admire your work.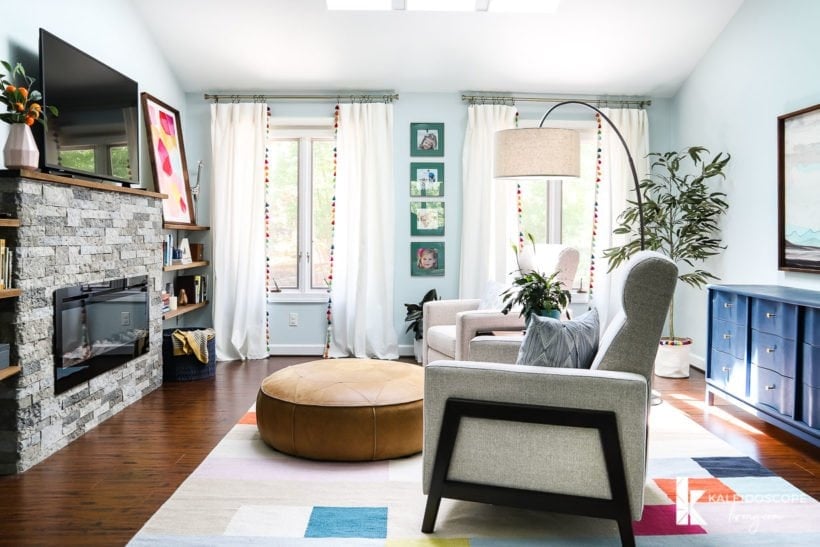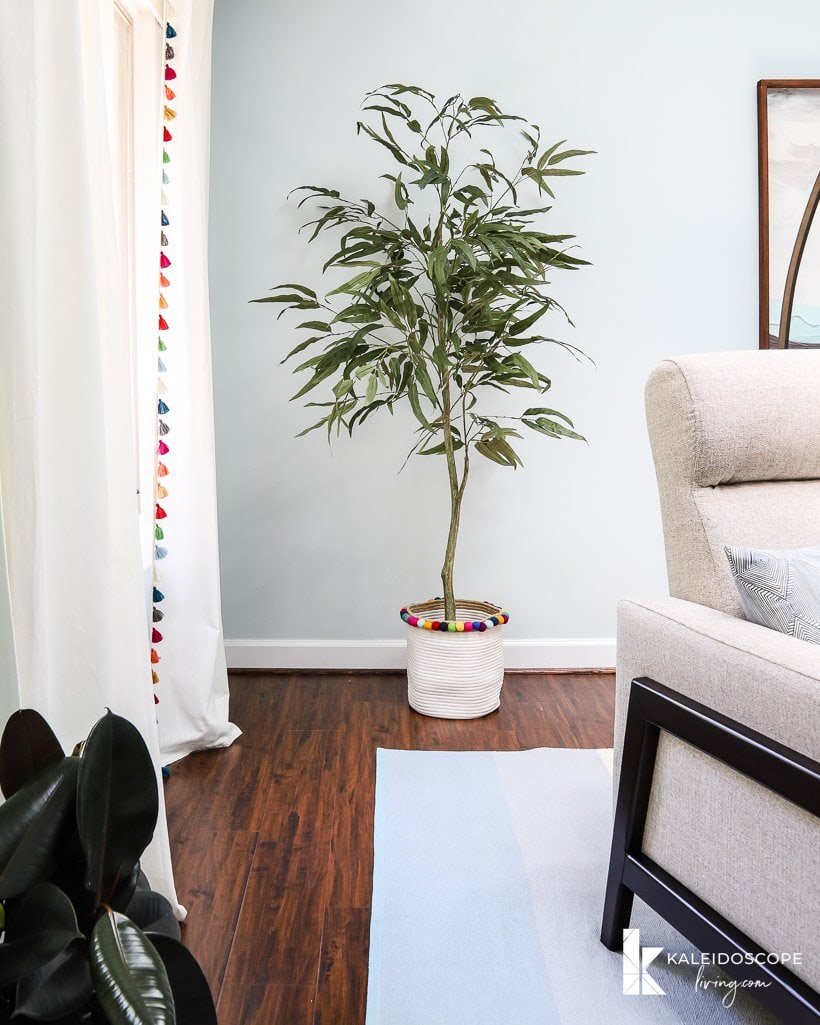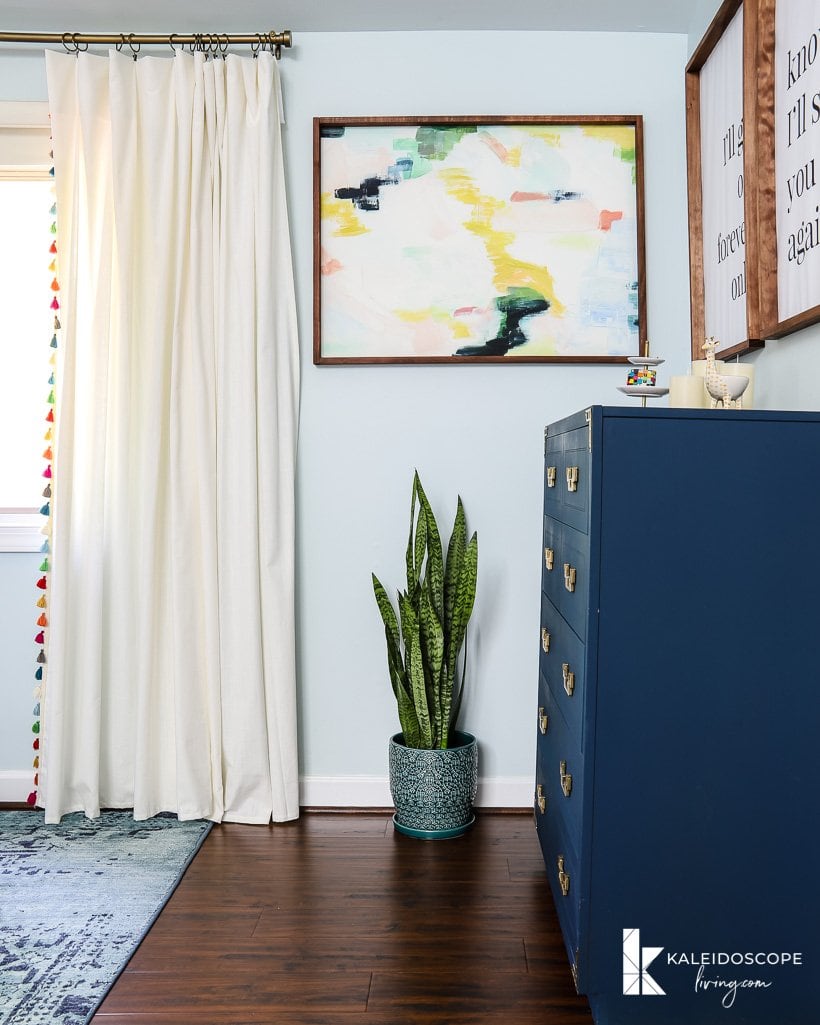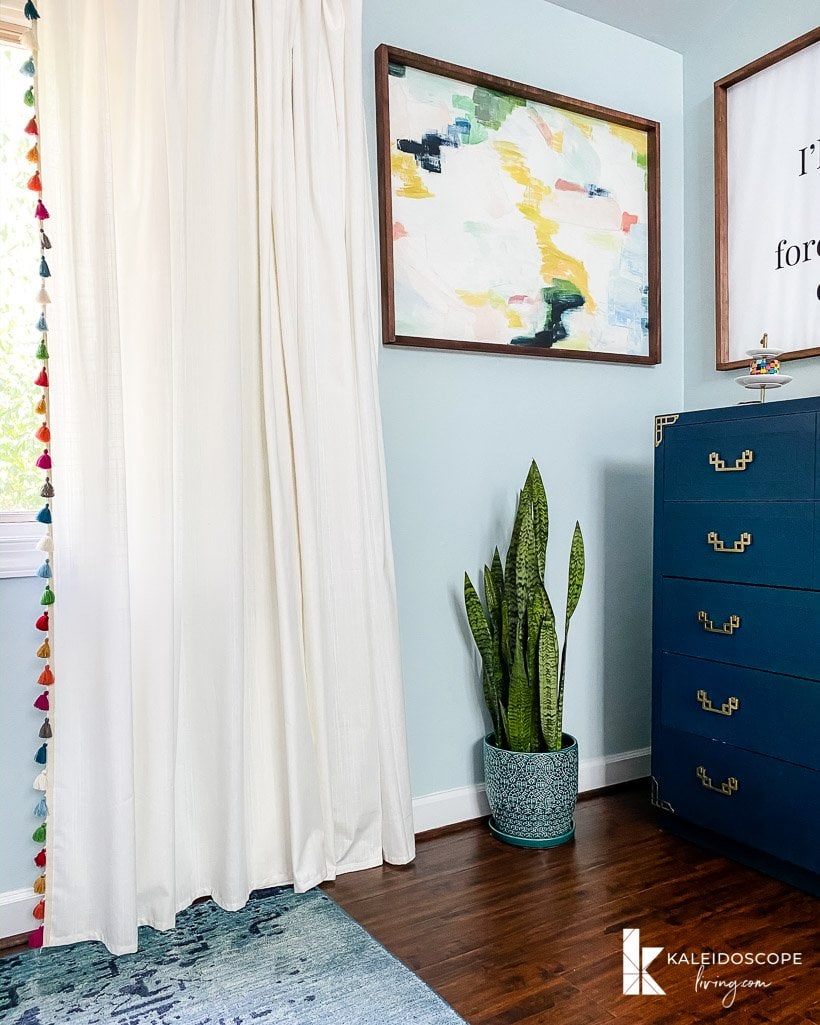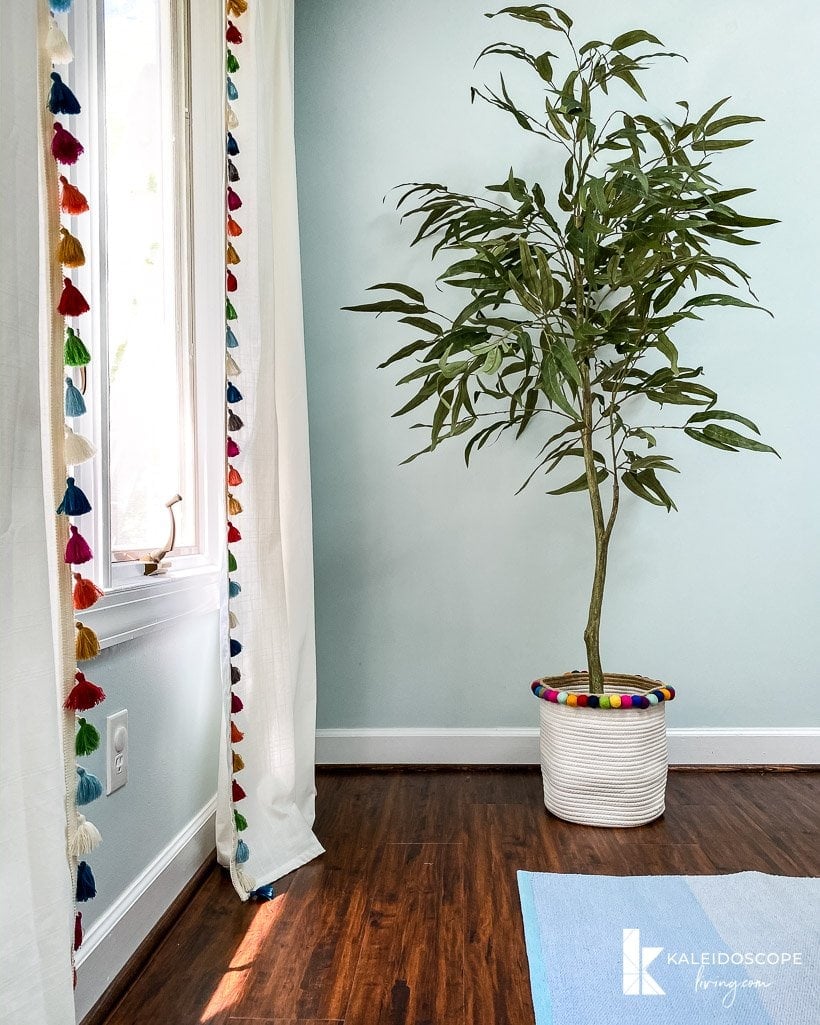 These DIY curtains with tassels weren't my first rodeo with customizing inexpensive store-bought panels. I made these DIY no-sew curtains for my daughter's room years ago. And my friend Ashley made these DIY curtains in a super clever way. Bottom line, you have lots of options for creating your own custom curtains on a budget!
Before you head out, I'd love for you to join our community as a VIP for free! You get all kinds of fantastic freebies when you subscribe!
Wondering how I approach transforming rooms and spaces in our home? Check out Designer in a Binder®.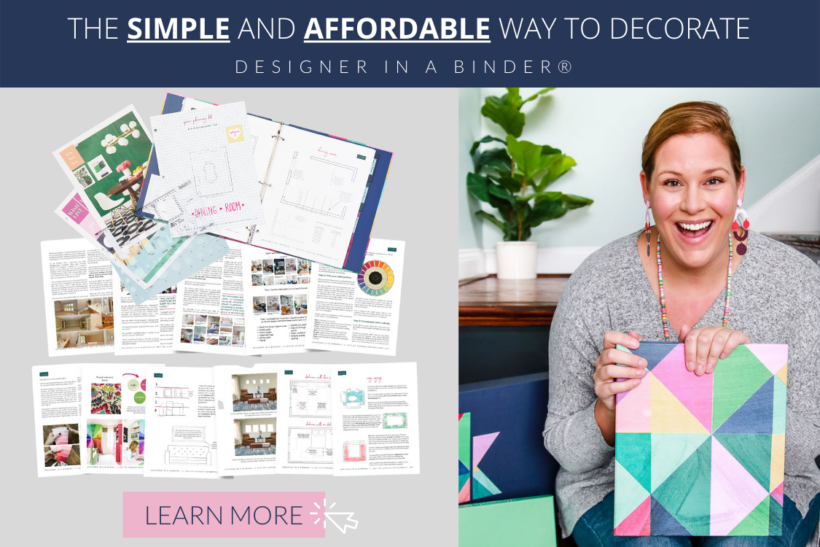 And if you want exclusive content and behind-the-scenes sneak peeks, be sure to subscribe before you head out!


[mv_create key="1″ type="list" title="Most Popular Projects" thumbnail="https://designertrapped.com/wp-content/uploads/2016/11/diy-home-decor-projects-diy-blog-200-1.jpg" layout="circles"]