How to Make Pink Popcorn- It's Pretty and Delicious!
Last Updated on March 3, 2022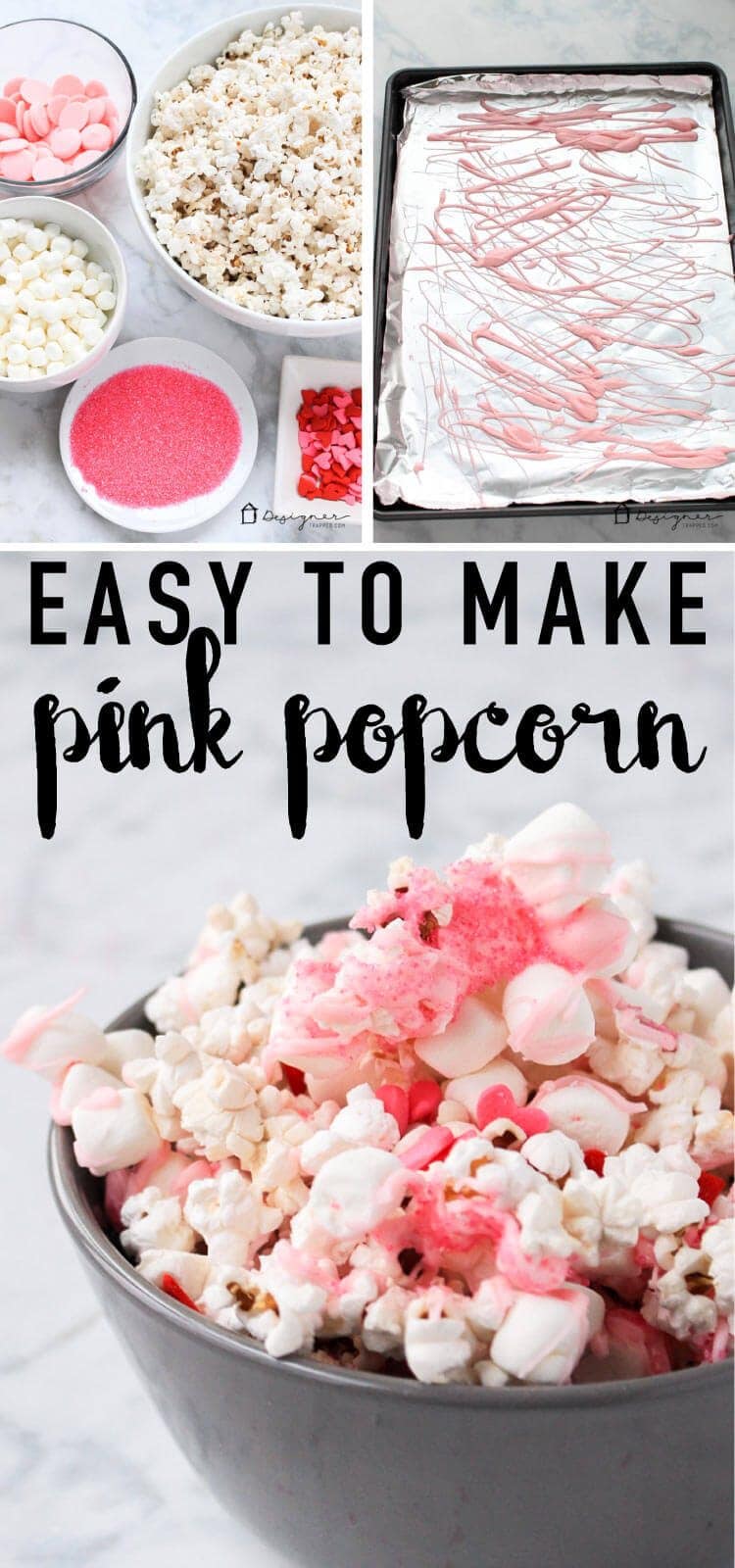 Y'all, Valentine's Day is coming up! I have to tell you… we don't make a huge deal out of the holiday here in our house, but we do try to do some special things for each other and be extra loving in honor of the day. This year, I am going to be making this delicious pink popcorn with my girls for Valentine's Day. It's such a kid-friendly recipe and it will be the perfect thing to send into their Kindergarten class to hand out with their Valentine's cards :)  Read on to learn how to make this super easy pink popcorn for yourself :)
How to Make Pink Popcorn
Makes: About 12 Cups of pink popcorn | Total Time: 25 Minutes
Pink Popcorn Ingredients:
10 Cups Unflavored Popcorn (lightly salted if desired)

1 Cup Pink Candy Melts

4 tsp. Vegetable Oil

1 1/2 cup Mini Marshmallows

Pink sprinkles
Heart shaped sprinkles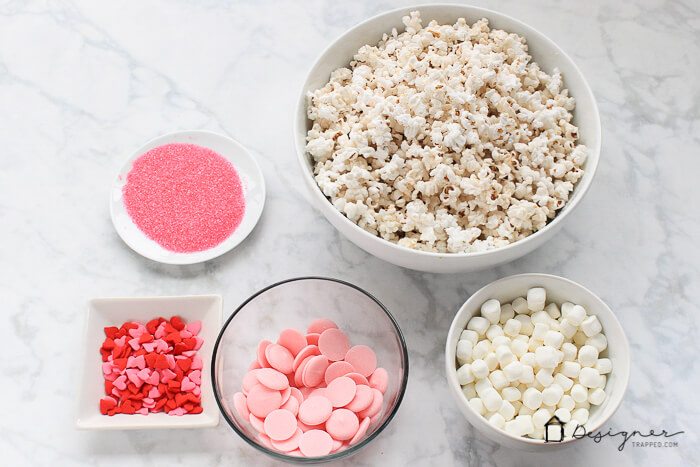 Steps to make pink popcorn: 
1) Microwave candy melts for about two minutes, or until fully melted, stirring every thirty seconds. Mix in vegetable oil, stir until thin enough to drizzle.

2) Line a large cookie sheet with aluminum foil. Use a fork to drizzle a layer of chocolate onto the cookie sheet.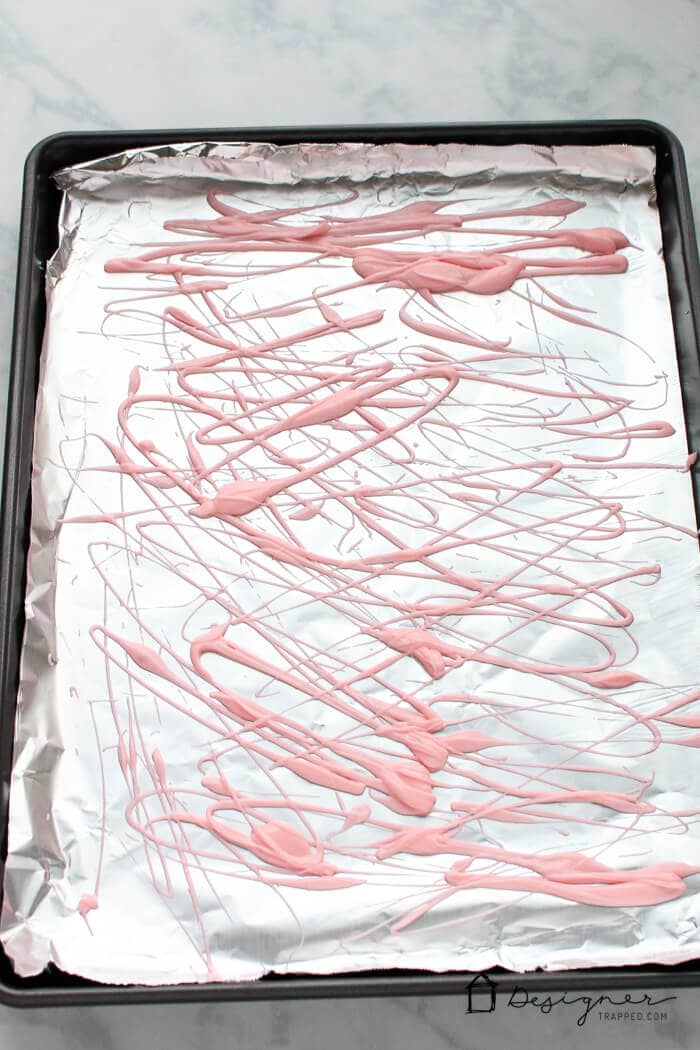 3) Pour a thin layer of popcorn over top and press popcorn into chocolate.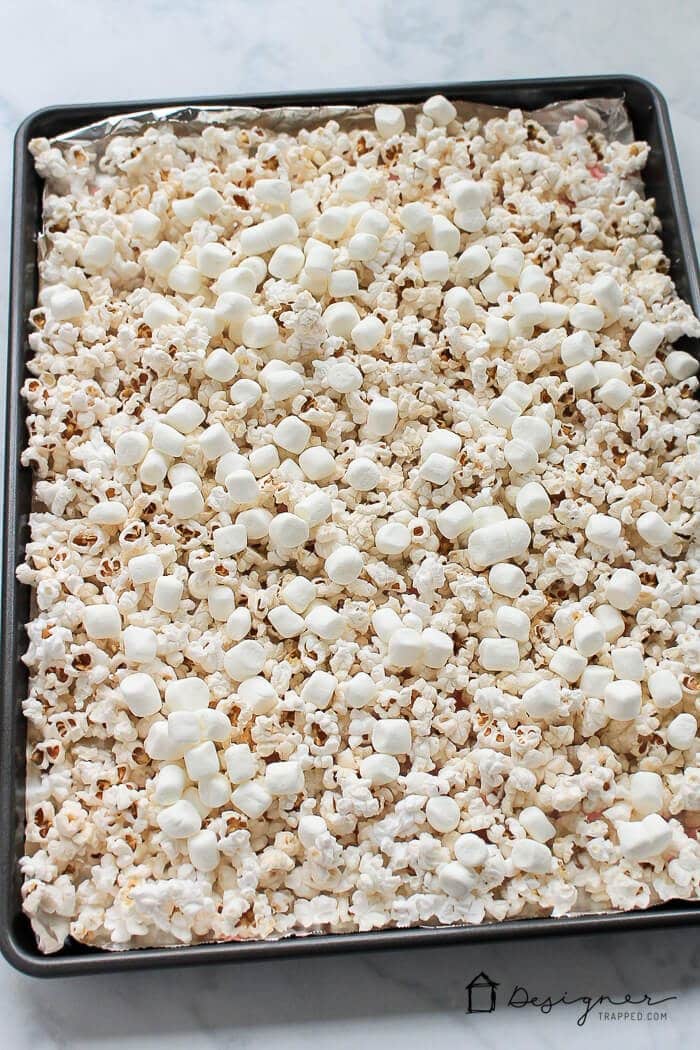 3) Top popcorn with marshmallows and drizzle remaining chocolate over top. Immediately top with sprinkles so the sprinkles can stick to the chocolate.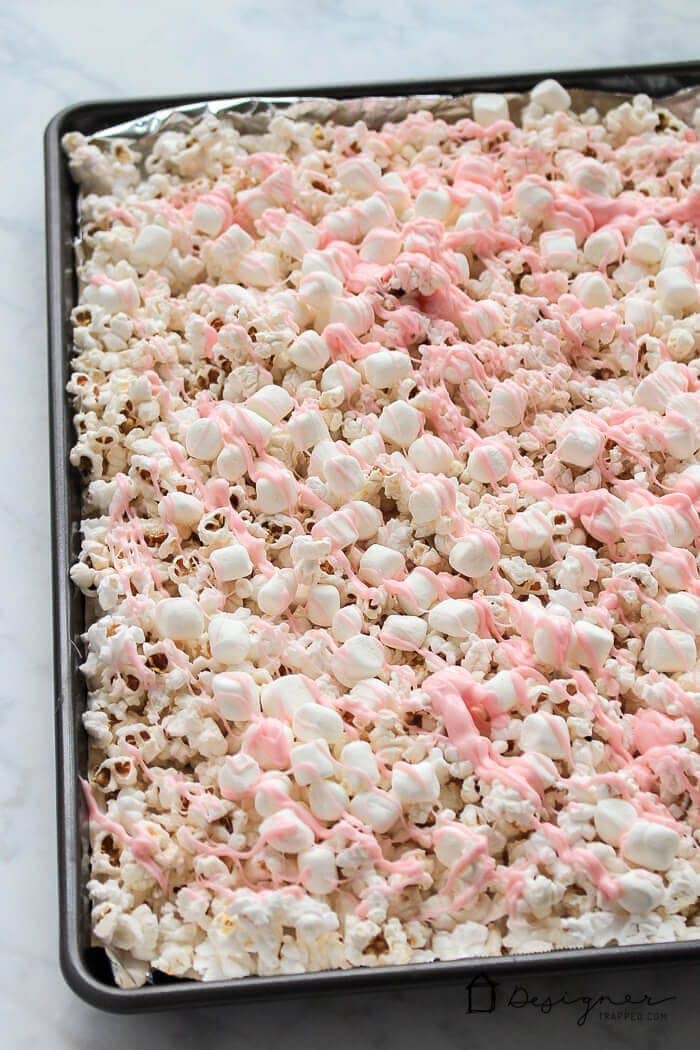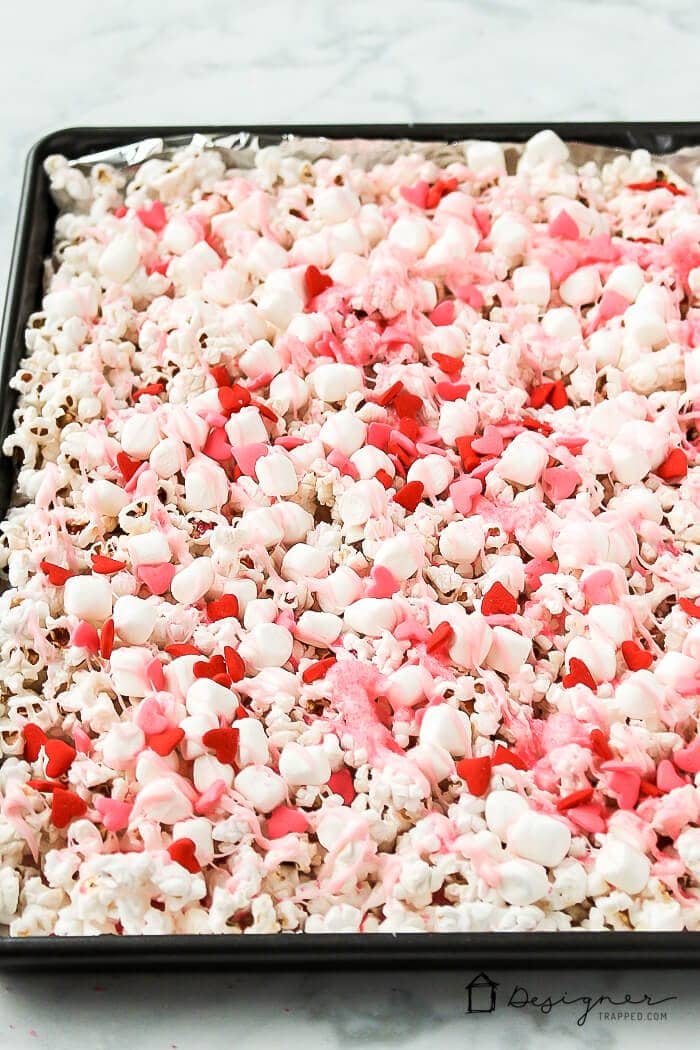 4) Allow to dry completely. Then scoop popcorn into a large bowl, being sure to peel off the chocolate pieces at the bottom.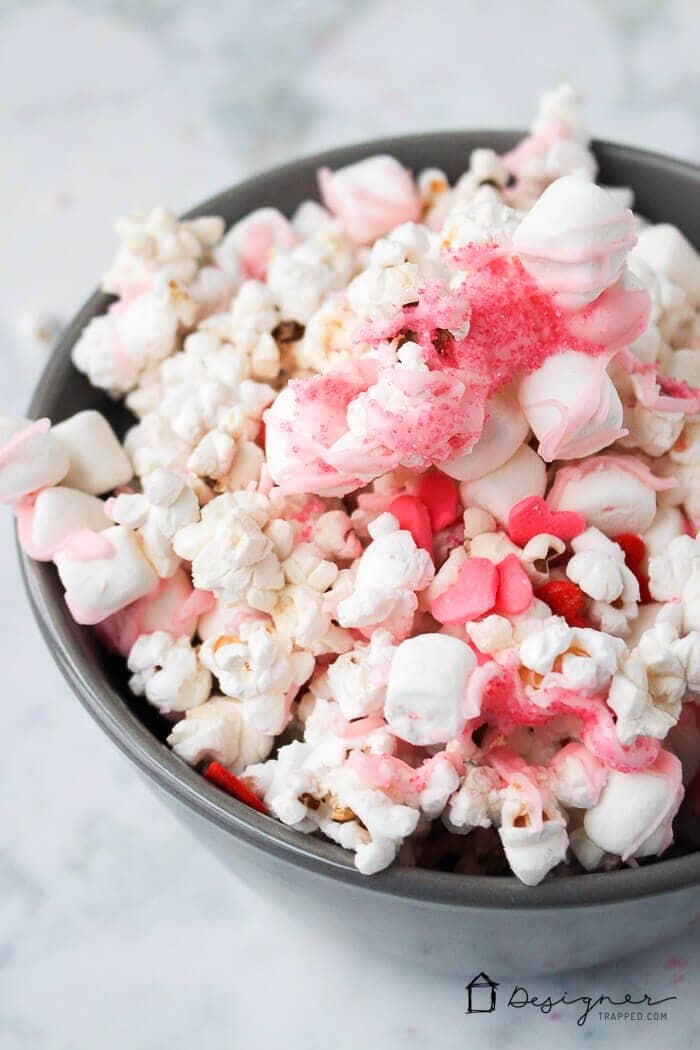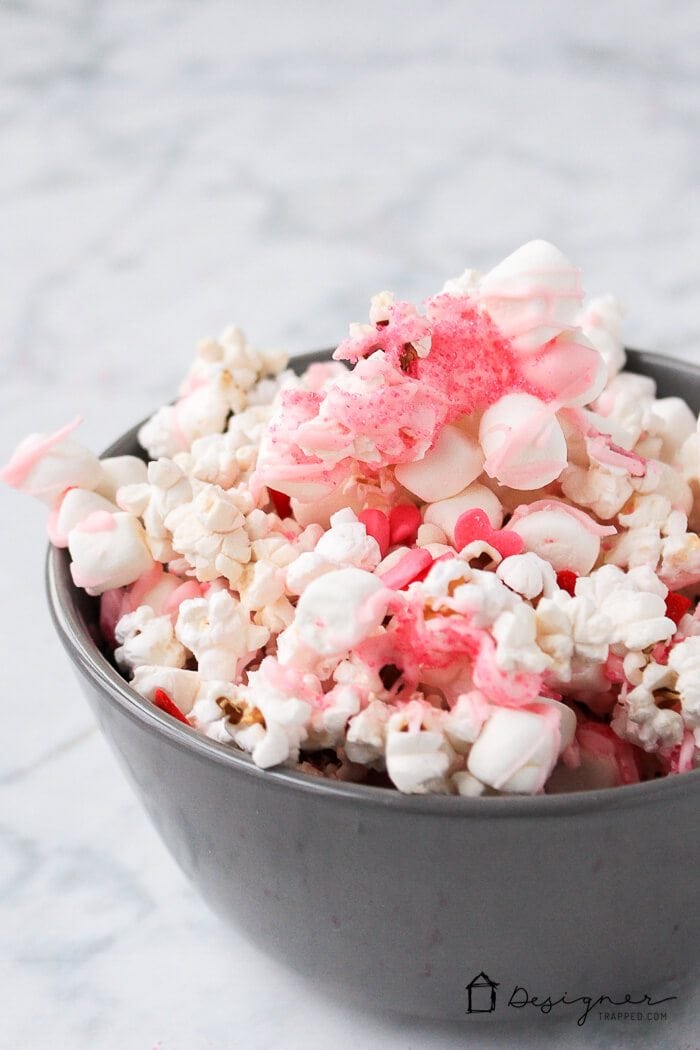 Isn't this pink popcorn pretty?! It's just such a perfect treat for the day, and I love that my kiddos can be so involved in making it. Whatever you do for your Valentine's Day, I hope it's full of joy and love!

[go_portfolio id="valentines_day"]