I Upgraded Some of My Kitchen Essentials
If you've been around a while, you know how much I love to cook. I recently upgraded some of my kitchen essentials and got some amazing deals on them from Wayfair. Here are all the details.
Thank you to Wayfair for sponsoring this post.
It's no secret that I love to cook. That means we RARELY eat out. It also means we have a fair amount of cooking and prep tools, so we never want to spend a fortune on them. I recently found some amazing deals on kitchen essentials from Wayfair and wanted to share them with you.
First up, I bought a new 7-quart dutch oven. I used to think that Dutch ovens were crazy expensive, but you can find some great deals on them! I snagged this pretty pink Dutch oven for under $75.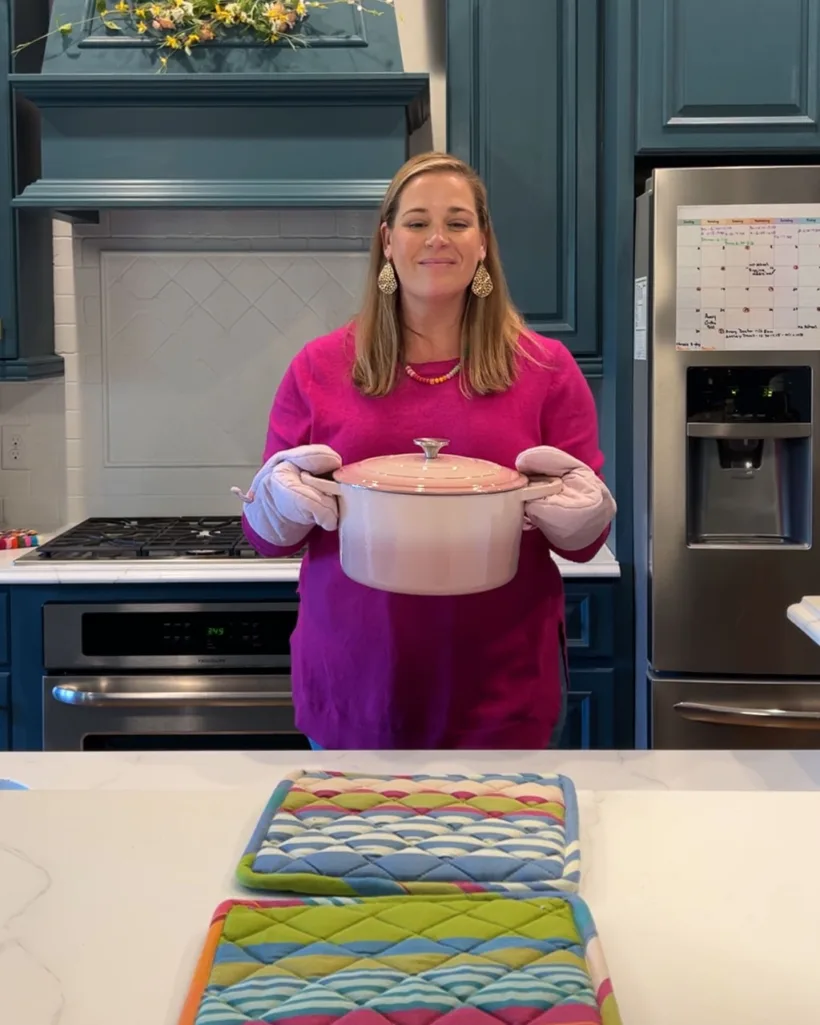 It's perfect because we make a lot of soups (the perfect way to use leftover Thanksgiving turkey and Christmas ham). And I like to double all of our soup recipes so that we can freeze half and easily heat them up when our schedules are hectic (hello holiday season, I'm looking at you). I also love making bread in our dutch oven. Bottom line, Dutch ovens are super versatile and Wayfair has some of the best deals I've seen on them.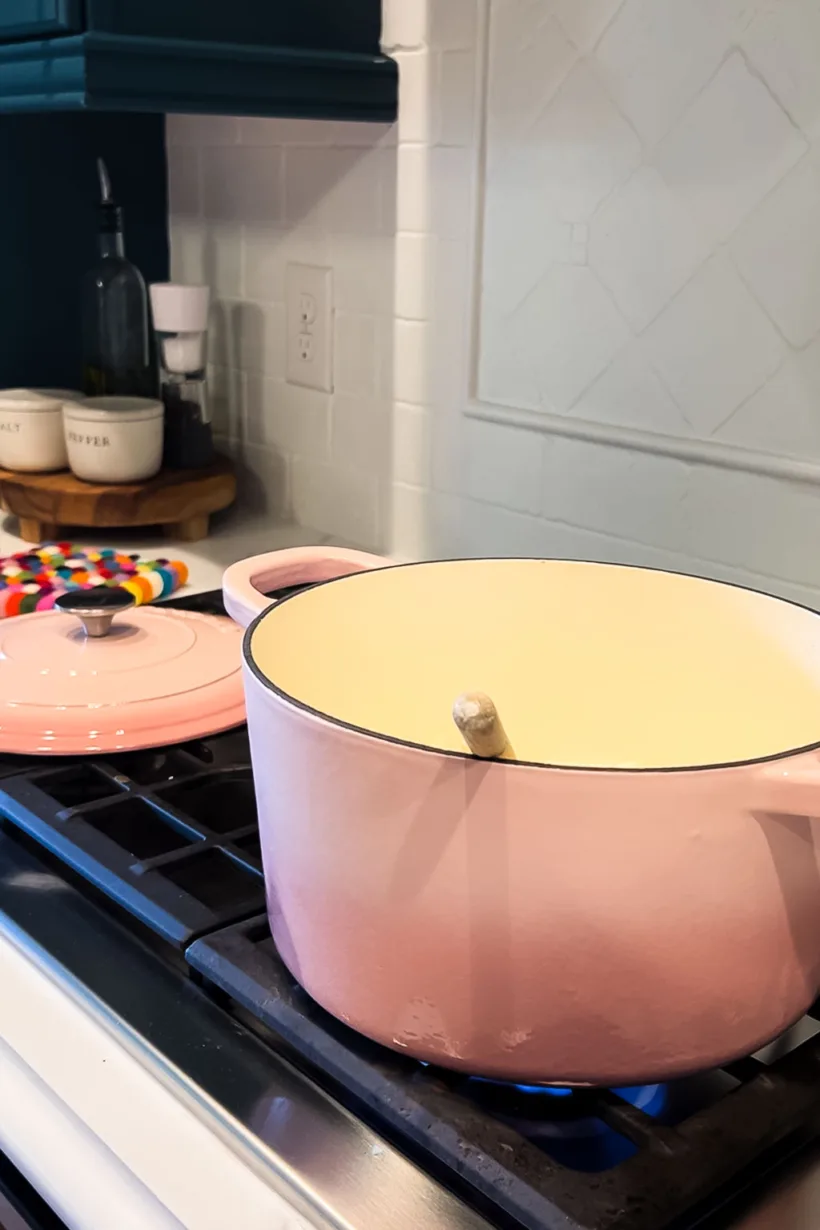 I also upgraded our kitchen knives. Believe it or not, Joe and I hadn't purchased knives since 2002 when we ordered Miracle Blade knives from an infomercial. I am dead serious. After 20 years, it was time for an upgrade. I ordered these ceramic knives that my sister recommended and I'm truly blown away by them. They are super affordable and cut like a dream. It doesn't hurt that they are pretty too :)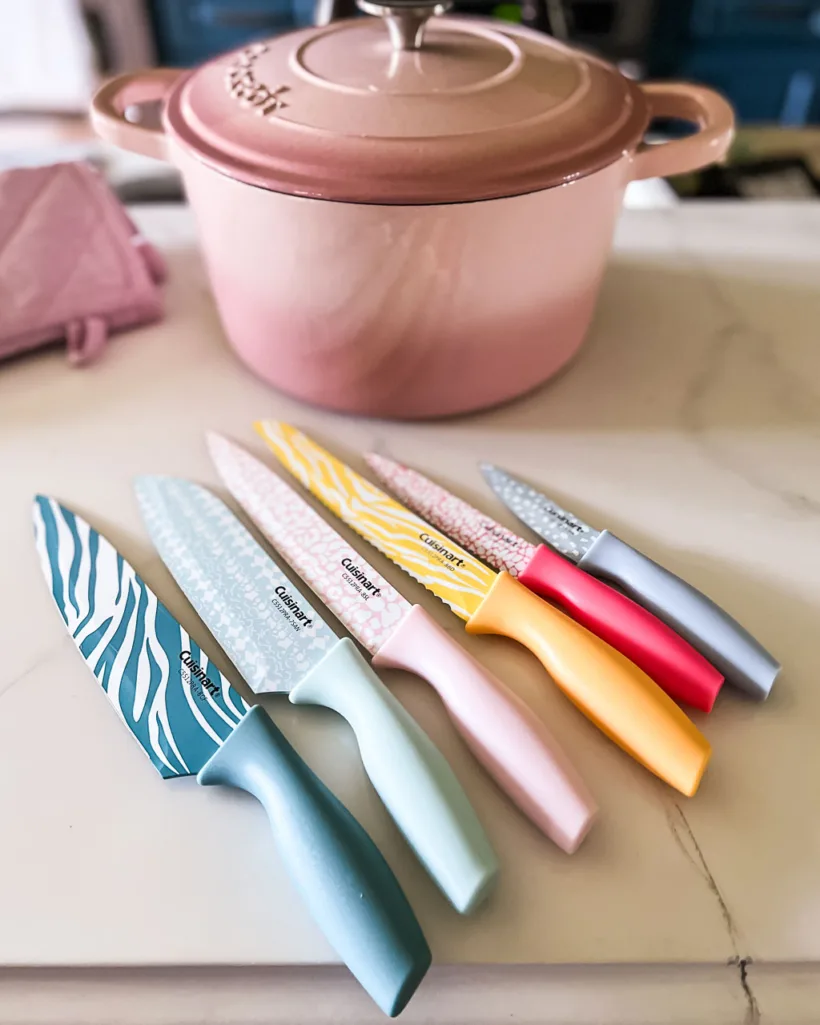 Last but not least, I ordered new pot holders and oven mitts. With the amount of cooking I do, I go through them pretty often. Even though I wash them often, they always reach a point where they are just too gross to keep using. So again, I don't want to spend a ton of money on them. I love these potholders (so pretty) and these pink oven mitts I bought and the price was right for both of them.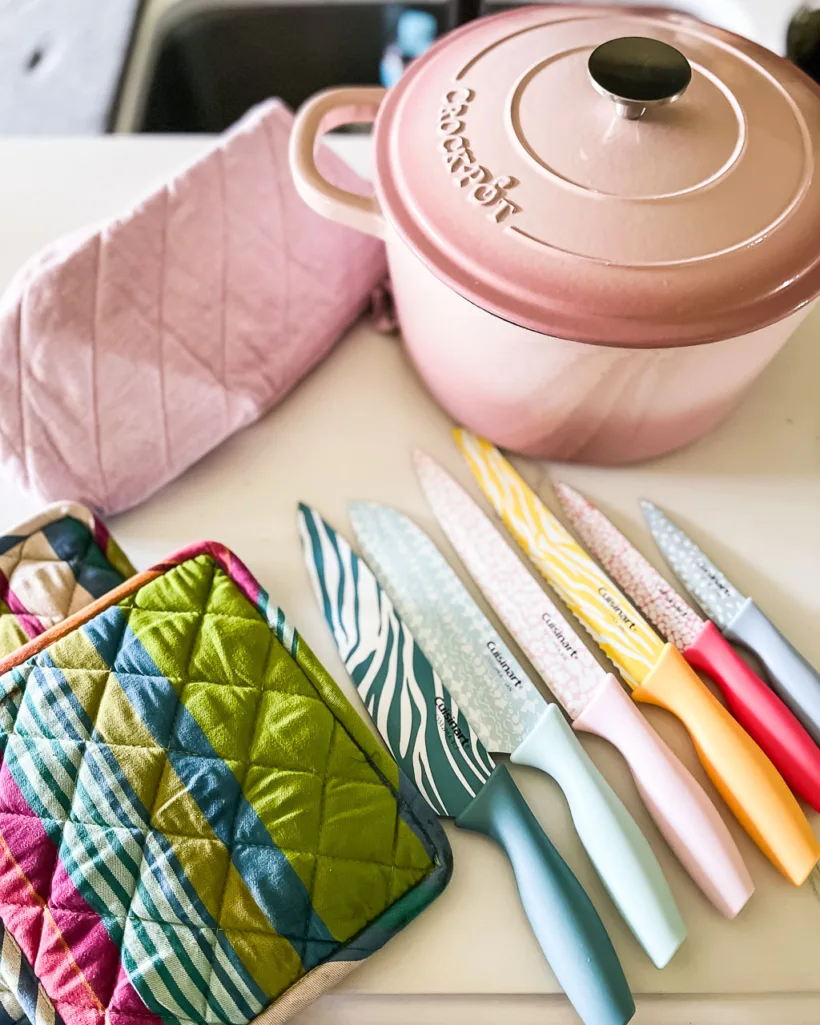 If you need to upgrade or replace any of your kitchen essentials before the busy holiday season, check out the incredible kitchen & dining deals on Wayfair. You can shop my favorite Wayfair kitchen essentials and a few cute Christmas items below.
Scroll and click on any image below for full product details.

Wondering how I approach transforming rooms and spaces in our home? Check out Designer in a Binder®.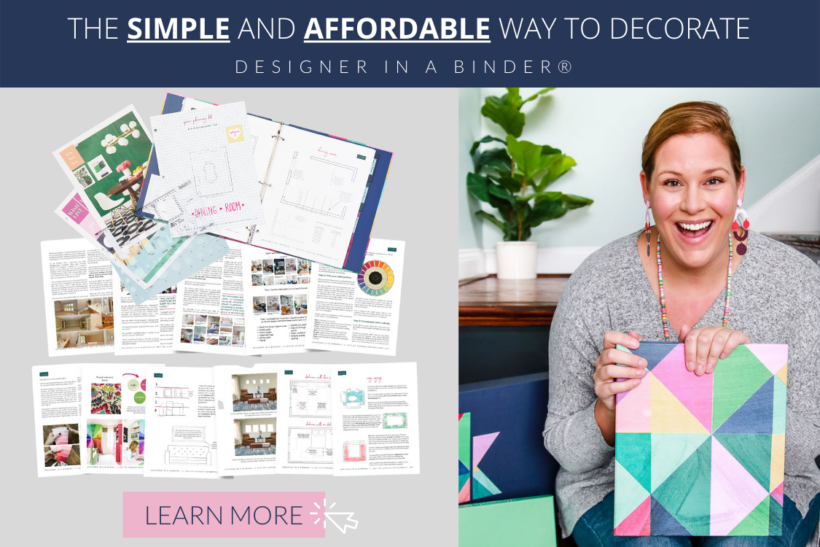 And if you want exclusive content and behind-the-scenes sneak peeks, be sure to subscribe before you head out!