Unique Personalized Gift Ideas for Everyone On Your List!
We have personalized gift ideas for everyone on your list. There is something fun about having personalization on a gift that makes it feel very extra special and picked just for you!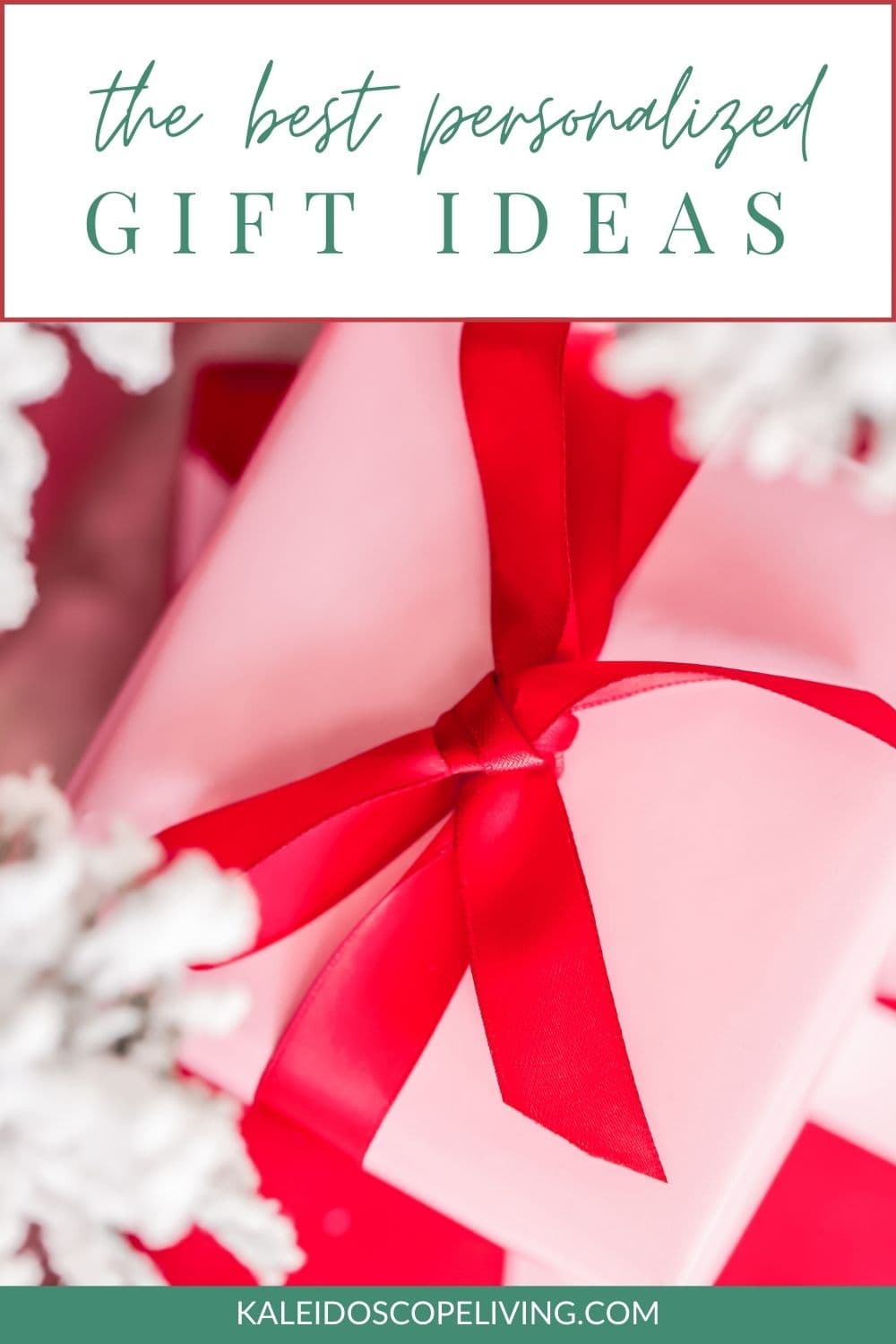 Today I am sharing with you some amazing personalized gift ideas for men, women, kids, and well…pretty much everyone on your shopping list. Why? Because y'all, Christmas is coming and this year I am not going to be scrambling to find perfect gifts for everyone on my list. And I want to help you do the same!
This week I am sharing tons of fabulous personalized gift ideas. Keep in mind personalized gifts take a little longer to get to you, so make sure to order these with plenty of time for the holidays! You're welcome :)
This post contains some affiliate links for your convenience. Click here to read my full disclosure policy.
15+ Personalized Gift Ideas
Watercolor Monogram– First up is this gorgeous watercolor monogram. This is such a fun gift idea because you could give it to newlyweds, or even a kid to hang in their room. It's so versatile and is SUPER affordable!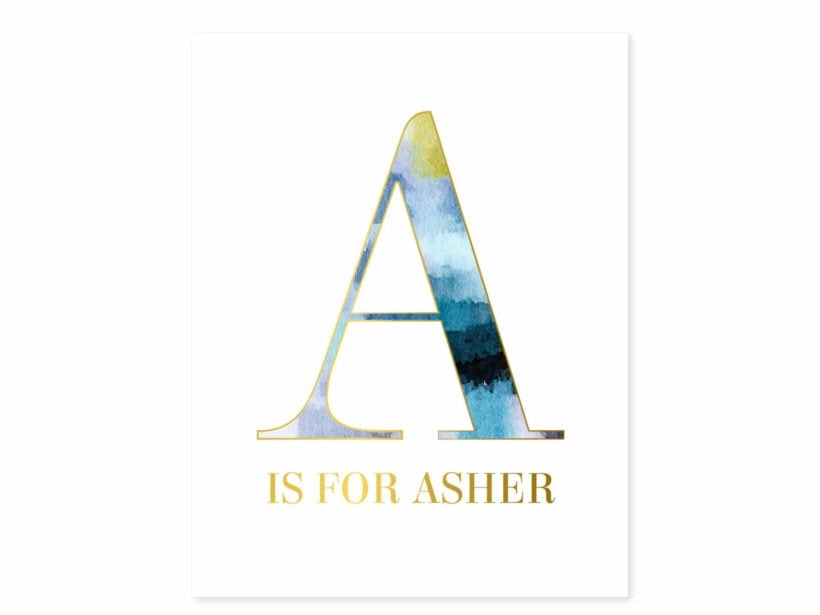 Floppy Sun Hat– If you know a woman who loves to garden, or hang out at the pool or the beach, this monogrammed sun hat will make her love you even more than she already does. The hat comes in several different colors (including navy and natural) and you can choose tons of different fonts and colors for the monogram!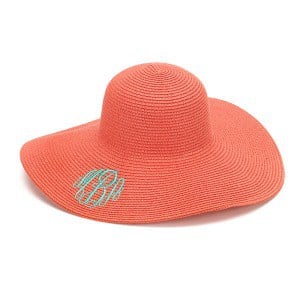 iPad and Recipe Stand– I couldn't create a list of the best personalized gift ideas without including at least ONE that relates to an Apple product, right? This iPad and recipe stand is sure to please anyone on your list that loves to cook (whether they have an iPad or not–it holds cookbooks as well). I love that when it's not in use it's pretty enough to leave on display!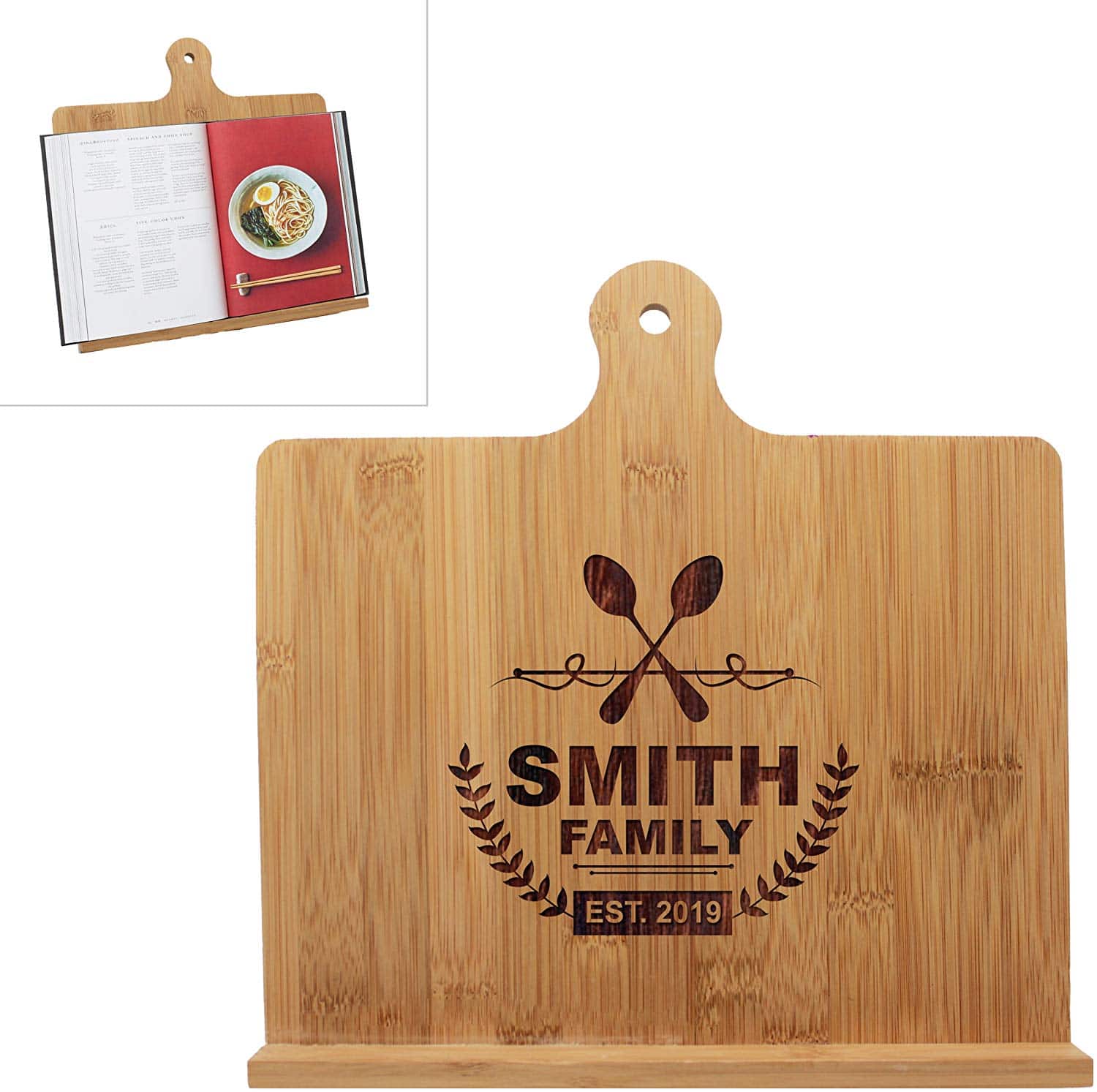 Personalized Puzzle– I love these sweet puzzles for the special kids in your life! And I speak from experience when I tell you that toddlers LOVE anything that involves their name. It doesn't hurt that it will help them learn to spell their names, too!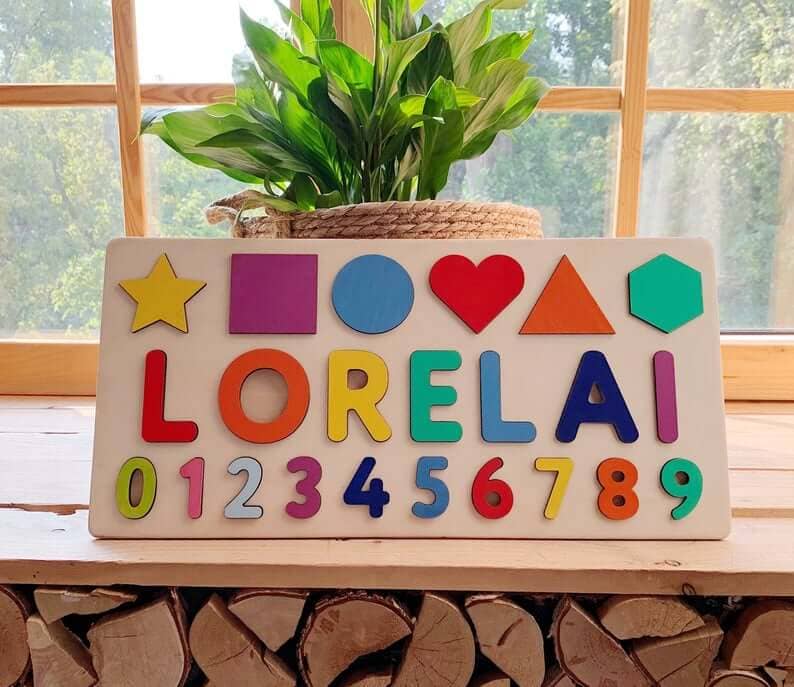 Address Stamper– This is one of my favorite personalized gift ideas on the list because all adults in any stage of life will appreciate it! It's a great gift for young couples, first-time homeowners, or retirees who have recently moved! And these are the best address stampers that I have found. The peel and stick technology allows you to easily update your address or use a switchable middle design for every occasion. It comes fully-assembled, including black ink so it's ready to work right out of the box.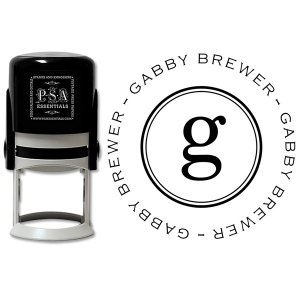 Saddle Toiletry Case– My sister has a Pottery Barn toiletry case and loves it! She has had it for years and it's still holding up beautifully. Perfect for men or women, it's surprisingly affordable for the quality! And the initials add such a nice touch.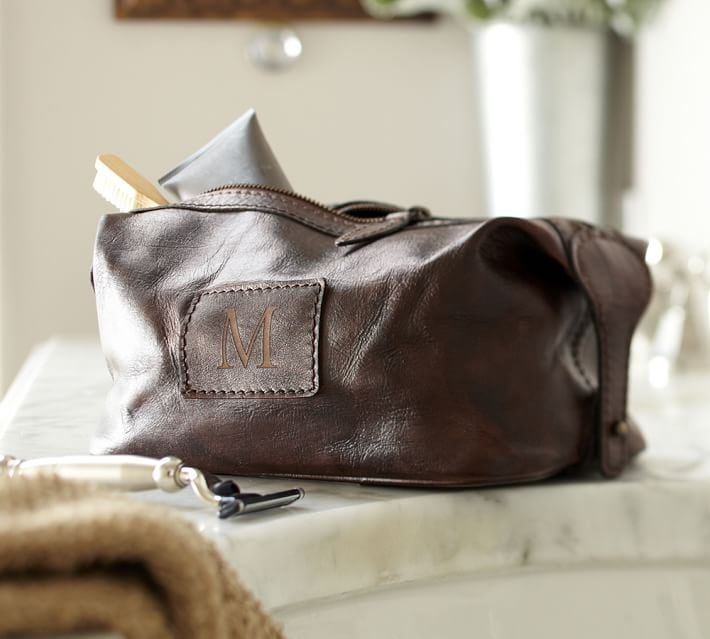 Melamine Platter– I have always loved melamine dishes not only for the fact that they are nearly impossible to damage or break but because of the endless colors and patterns you can find. So when I stumbled upon these personalized melamine platters, my heart skipped a beat. They climbed right to the top of my favorite personalized gift ideas!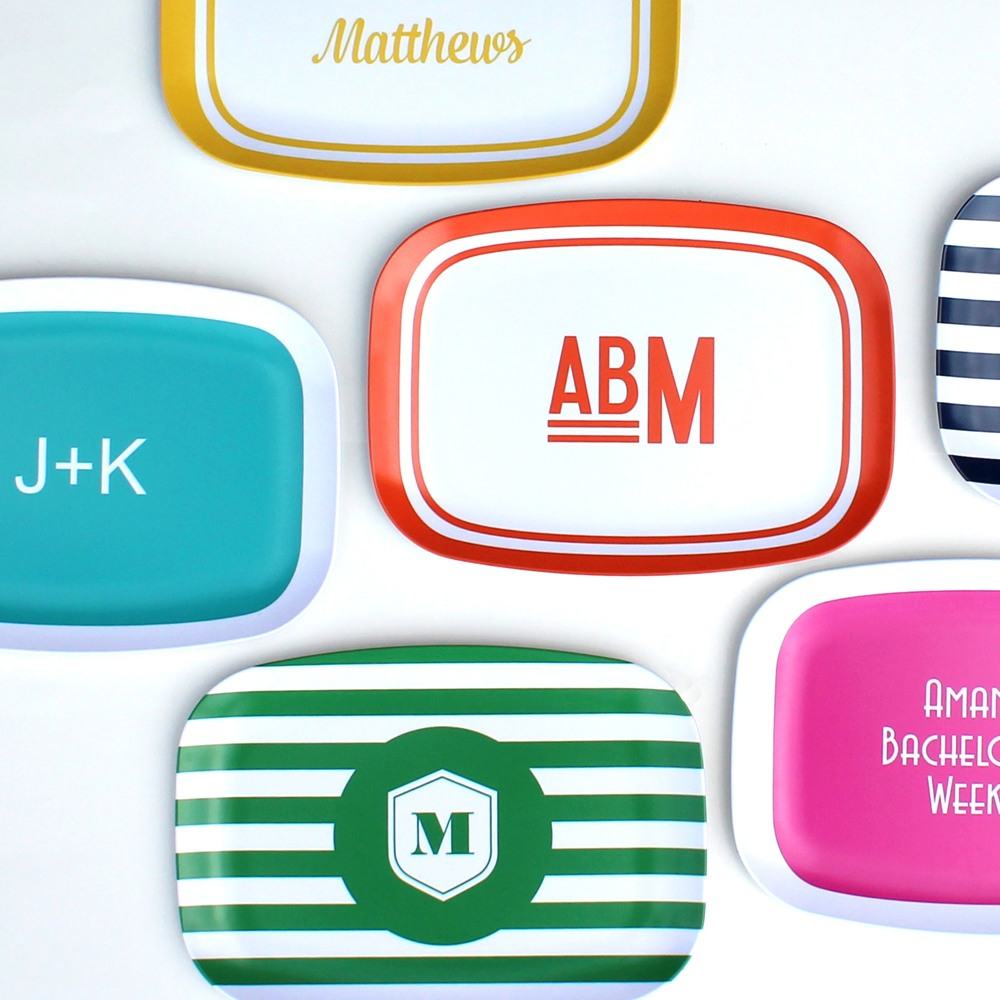 Personalized Cutting Board– Everyone who cooks needs cutting boards, so why not give the gift of a gorgeous AND practical cutting board? The shop that sells these has TONS of different designs to choose from and they are a great deal!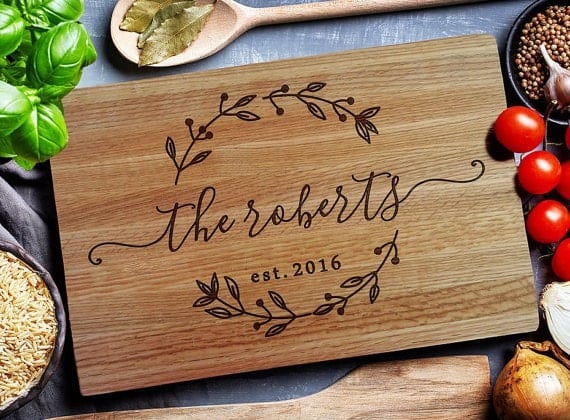 Monogrammed Convertible Backpack– I am starting to see backpack purses make a big comeback and I love it the news trend! This gorgeous bag has a small monogram and is convertible (meaning you can carry it several different ways). Add in that they have it in navy and I am adding this to my list this year!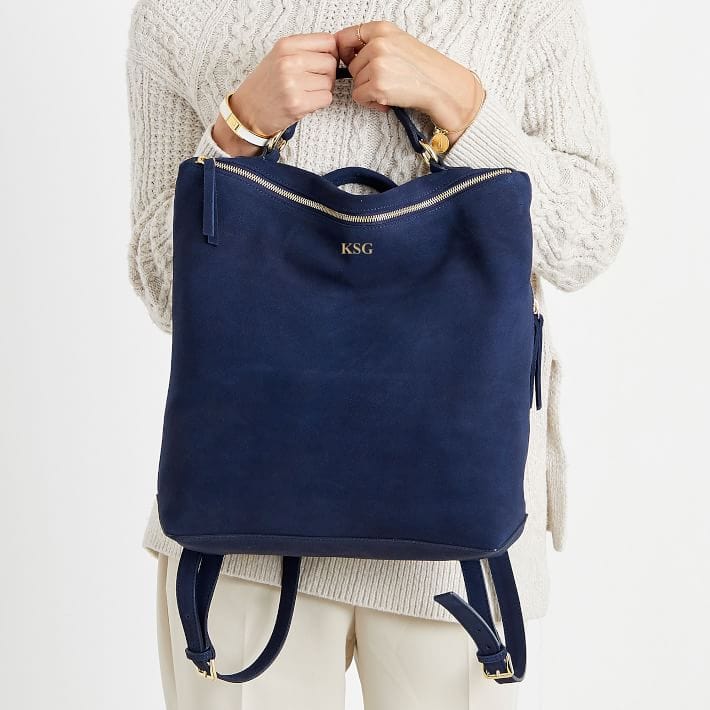 Paperboard Coasters– I may be a COMPLETE nerd, but I was giddy with excitement as I was searching for personalized gift ideas and found these personalized paperboard coasters! They are inexpensive and are SUCH A FUN way to add a bit of flair to a casual gathering or barbecue. You can bet they will make an appearance at my house soon :)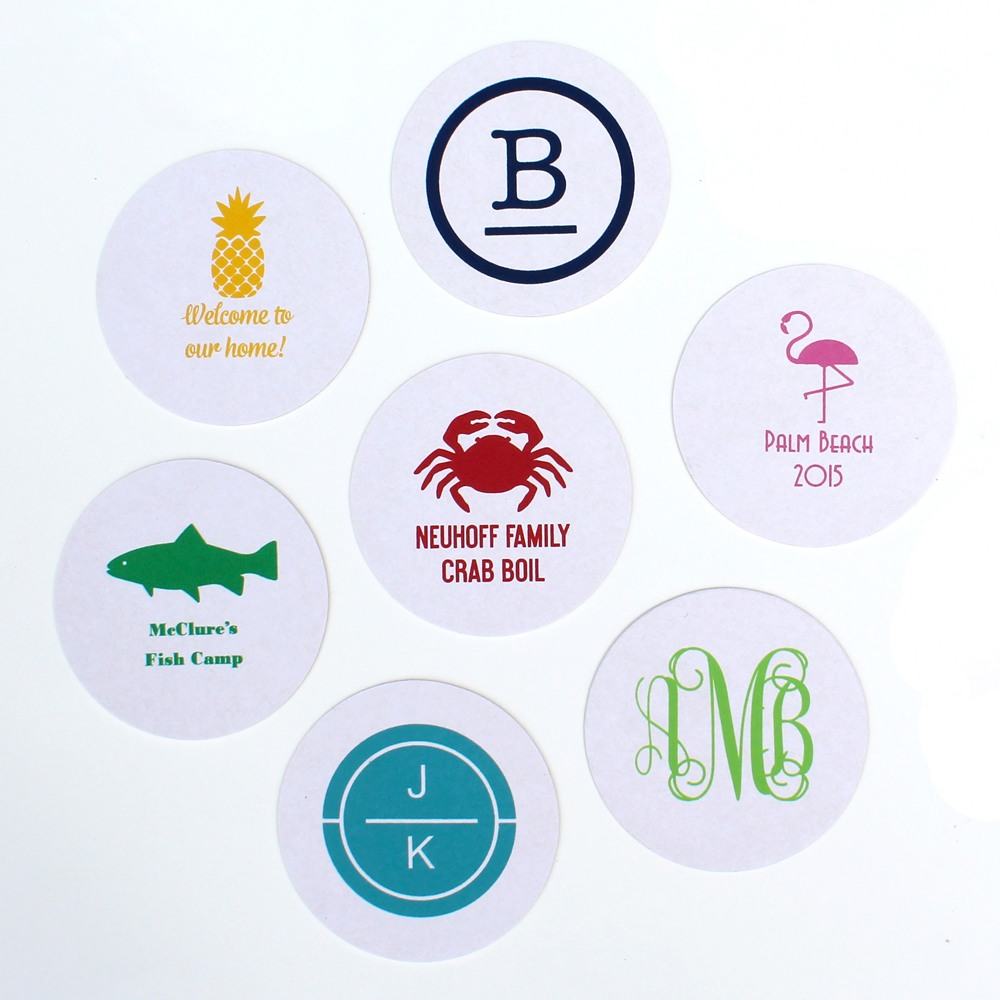 Leather Tote Bag– No list of personalized gift ideas would be complete without a leather bag. Why? Because most women love a chic leather tote bag. Add their monogram to it and they will love it even more! This beautiful bag is timeless and perfect.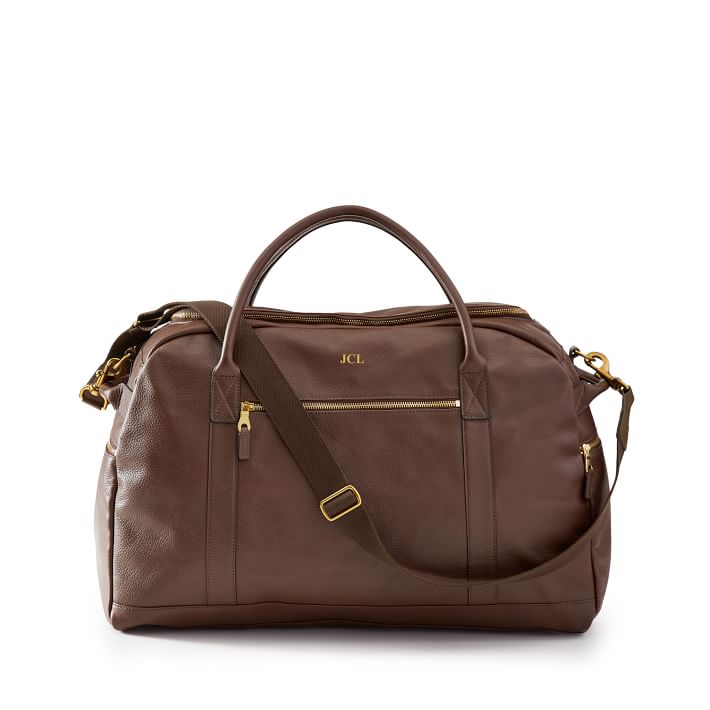 Personalized Door Mat– How fun is this personalized doormat?! I love the beautiful script and the year.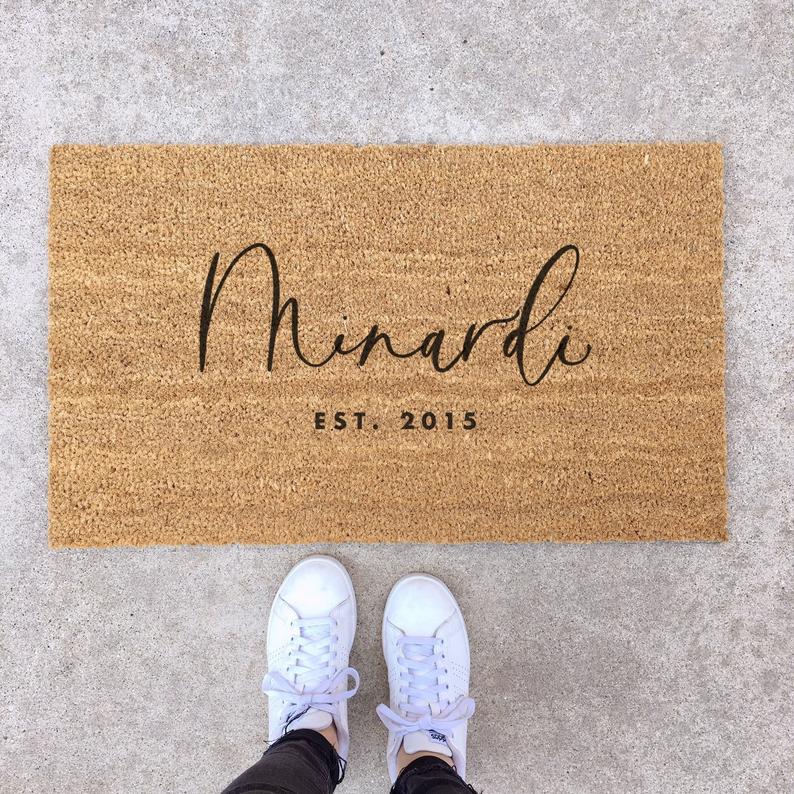 Personalized Yeti– Yes, Yetis really do keep drinks as cold or hot as you want them for WAY longer than you could ever imagine. And yes, that's why they are pretty darn expensive. So if you are going to splurge on a Yeti for someone, you may as well put their monogram on it so that they will treasure it even more (and so that it will never get stolen)!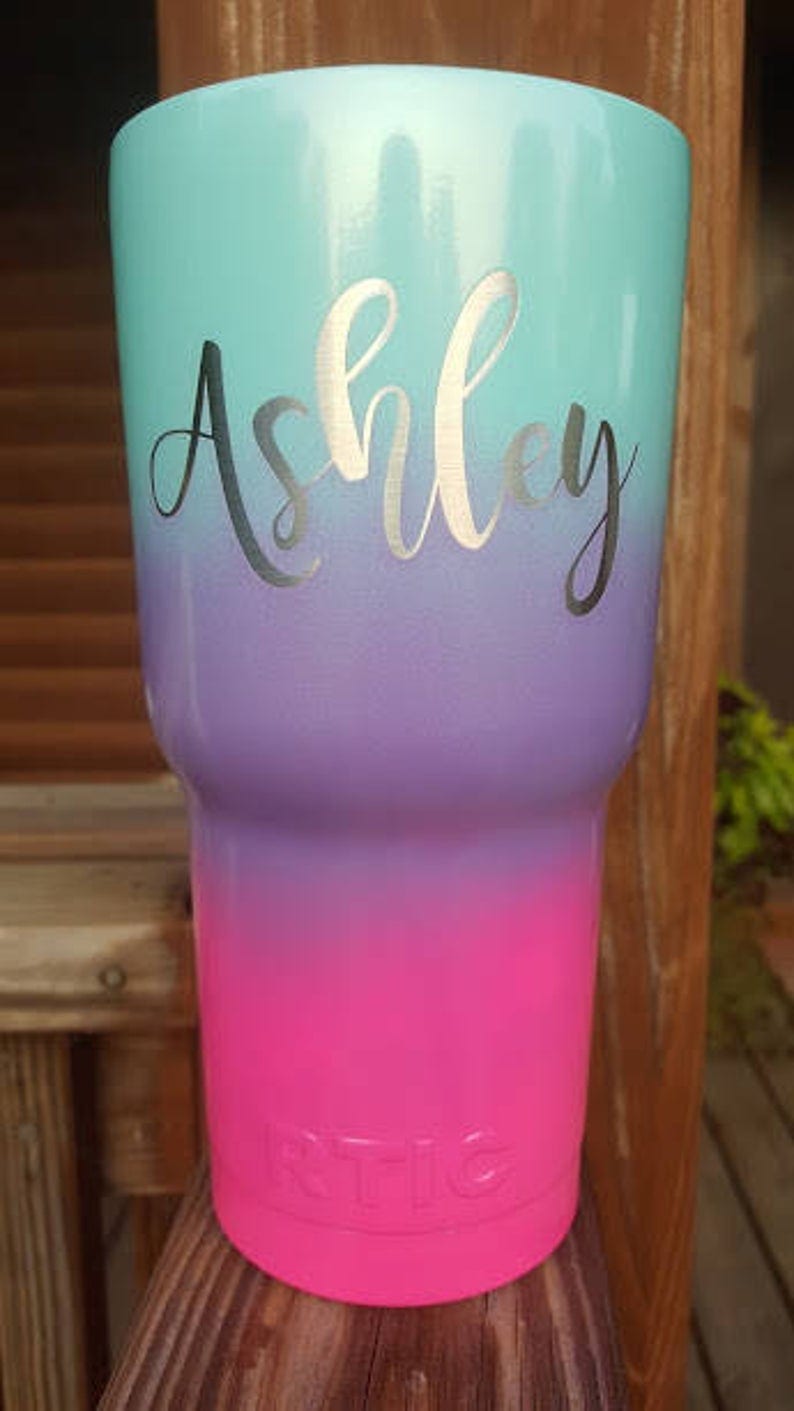 Slim Leather Wallet– My husband LOVES his slim leather wallet. It really does hold everything he needs and takes up so, so, so much less space in his pocket than traditional wallets. I only wish I had seen this customized version before he purchased his wallet! Bottom line, the men in your life will love this gift.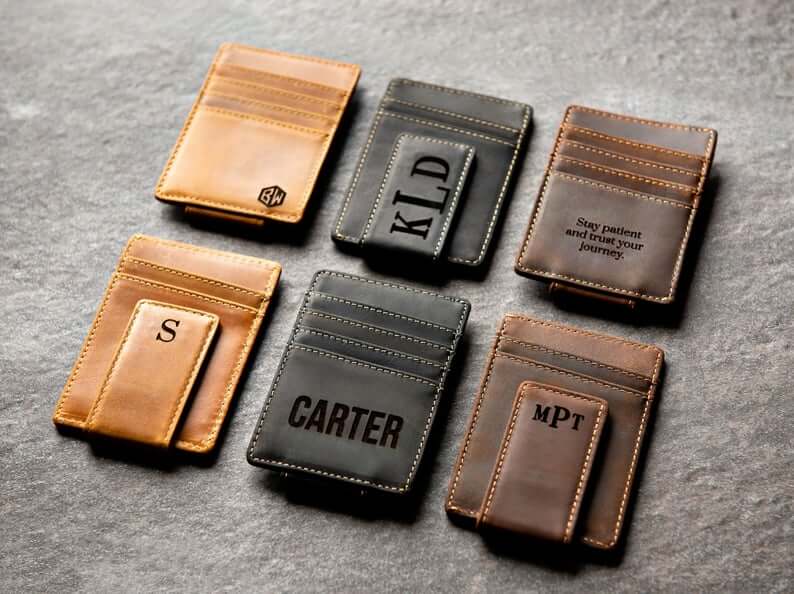 Name Pegs – Bright colors and chunky letters, this fun peg rack is perfect for keys, kids' rooms, and mudrooms!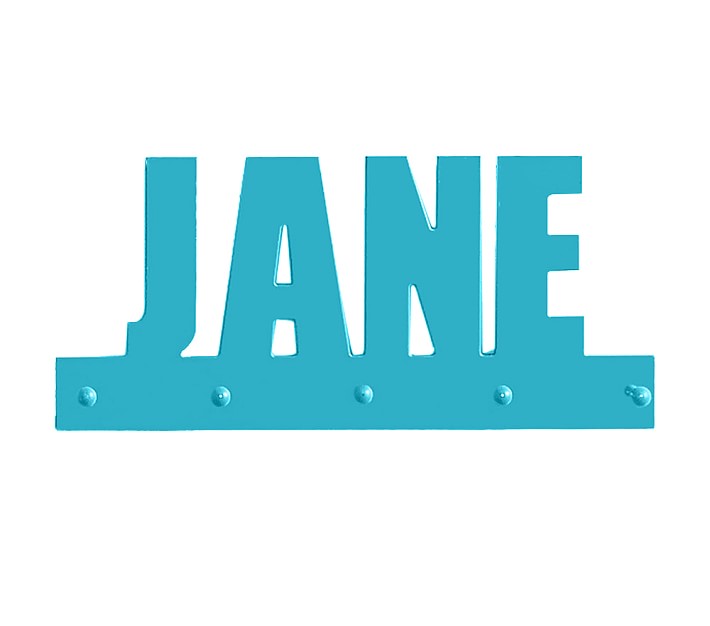 Baking and Serving Dish– Y'all, when I saw this baking dish, I knew I had to share it with you as one of the best personalized gift ideas out there! Not only is it pretty and functional for use at home, whoever you give it to will never lose another covered dish at a pot luck dinner again. Trust me, they will love you for that!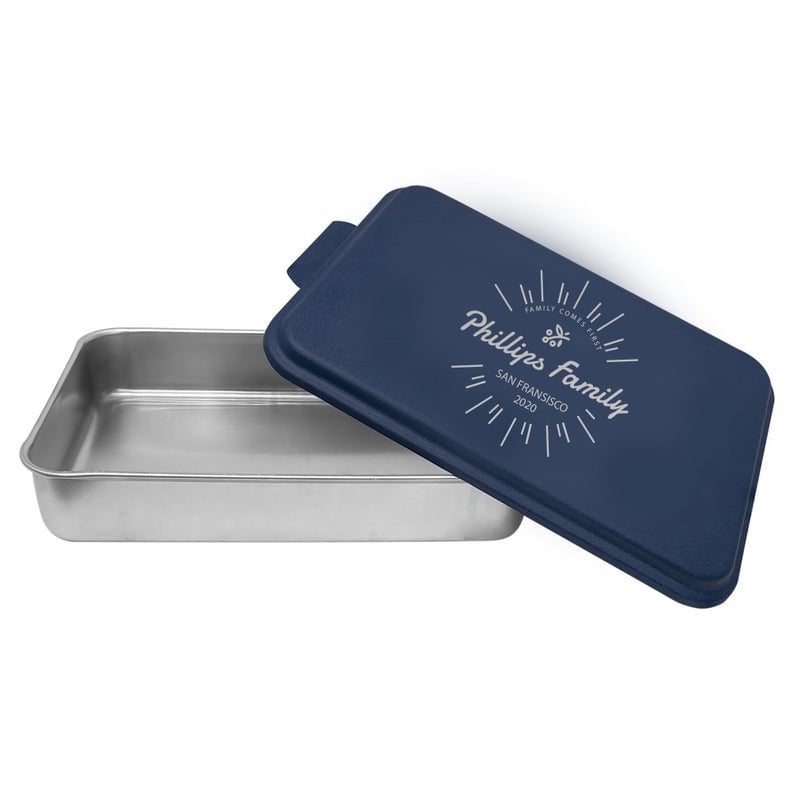 Phew! That's it–16 fabulous personalized gift ideas with ideas for everyone on your list. Which one is your favorite? Are you going to add any to your OWN wish list? I know a few will be making my wish list this year :)
Before you head out, be sure to subscribe to get access to our digital library full of FREE printable art for your home, including so many gorgeous designs for the holidays!

[mv_create key="7″ layout="circles" title="More Gift Guides" type="list"]