5 Things People With Beautiful Homes Always Do
Last Updated on August 10, 2021
Beautiful homes span across tons of different interior design styles and budgets. But there are 5 things that people with beautiful homes always do. Can you guess what they are?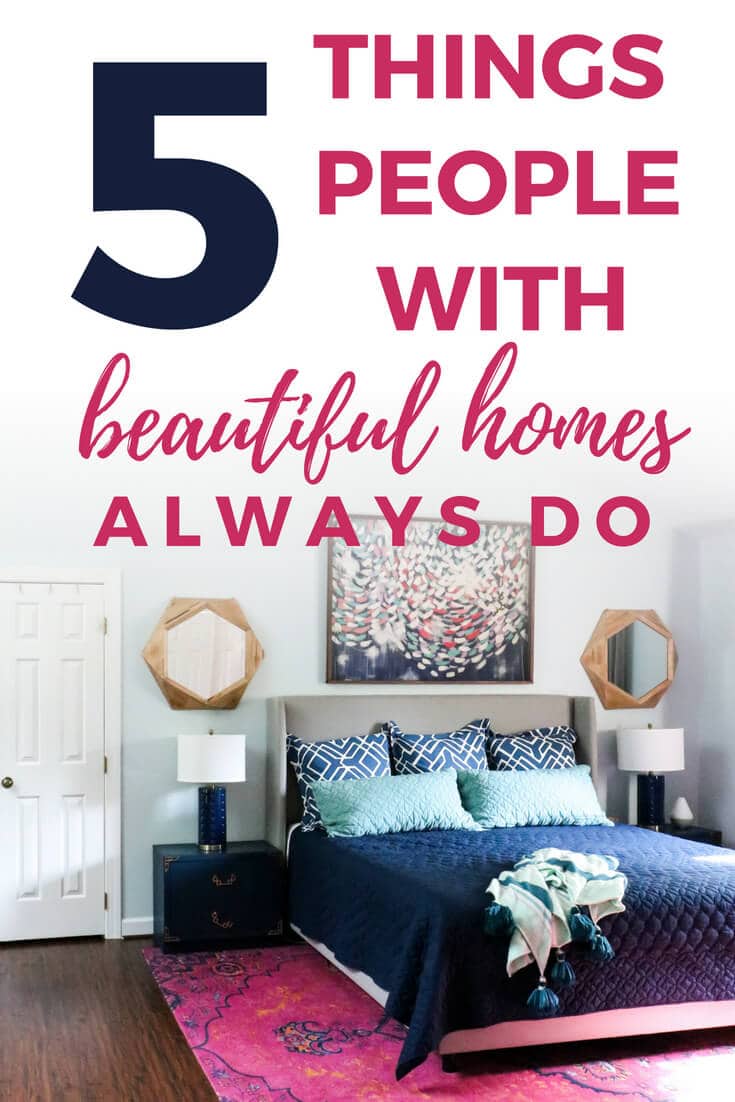 Do you ever find yourself having
Instagram
envy? You know what I'm talking about, don't you? That feeling you get when you see beautiful rooms as you scroll through
Instagram
and you think, "WOW. I wish my living room was that beautiful."Well, guess what… You can create beautiful rooms just like the ones that you see in magazines, on
Instagram
and on Pinterest. You really can. You see, there are certain things that people with beautiful houses do. And you can do them, too :)
5 Things People With Beautiful Houses Do
1) They get and stay organized.
I've never seen an exception to this one. People with homes that you walk into and think, "Wow, this is so beautiful!" are always organized. They don't have piles of papers everywhere. Their refrigerators aren't covered with letters from their kids' school or outdated coupons. Everything has a place that makes sense and they have systems in place so that keeping their houses clean and organized isn't hard. That doesn't mean everything is sterile and perfectly tidy. It's just not chaotic in the way that the homes of disorganized people are.Even if my interior design style is quite different than yours, I think you would agree that our home is organized. We have a place for our keys, jackets, purses, backpacks, etc. We don't just walk into our home and throw stuff on a table or countertop. Everything has a place. And it makes it so easy to stay organized and tidy with minimal effort.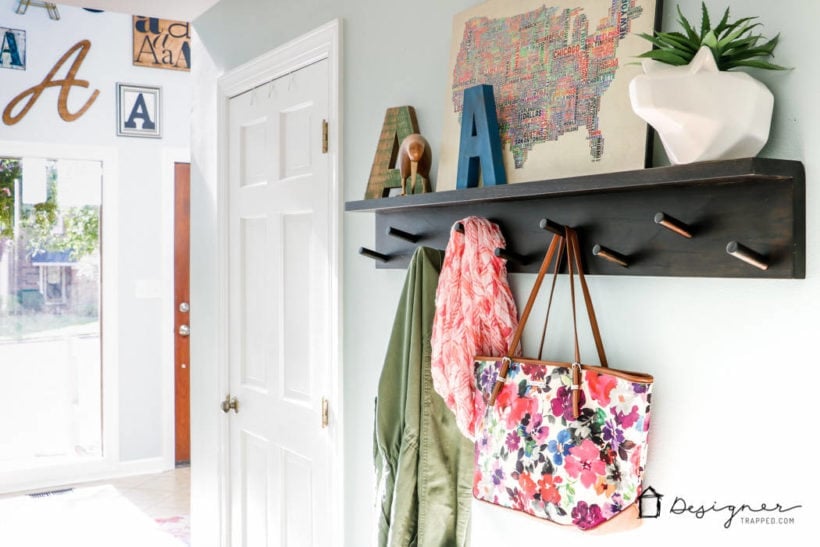 2) They make sure there is "white space" in their rooms.
By "white space" I don't mean that the walls are painted white (although they may be). I mean that there is some amount of free space on the floor and on the walls. Not every nook and cranny is filled to the brim with oversized furniture and collectibles. You have a feeling that you can
breathe
in the space. See how the home below feels open and airy? It's not because the walls are white. It's because there's plenty of "white space" on the walls and around the furniture.
3) They use a well thought-out home color palette.
Have you ever walked through a home that has a color scheme carried throughout the whole house? It just feels good and flows well.Conversely, have you ever walked through a house where every room is a different color? It feels a little jarring, doesn't it?A lot of people worry that using a color palette throughout an entire house will feel boring
but that's not true.
Using a limited number of colors (I recommend around 3 to 5 interior wall paint colors for an entire house) that work well together allows you to create a home that flows seamlessly from one home to the next. The best part is that the style of each room can be different, but having an intentional color palette throughout your home will make it feel cohesive even if your style varies from one room to another. If you need help choosing colors for your home,
read this post on the failproof way to pick paint colors
.In our previous home, most of our walls were painted either Opal White by Clark + Kensington or Babbling Brook by Olympic. And then we repeat navy throughout every room in our house. Other colors in the room may vary a bit, but navy is one that they all have in common. You can see our family room and dining room below. Color helps unite the rooms even though they have very different styles overall.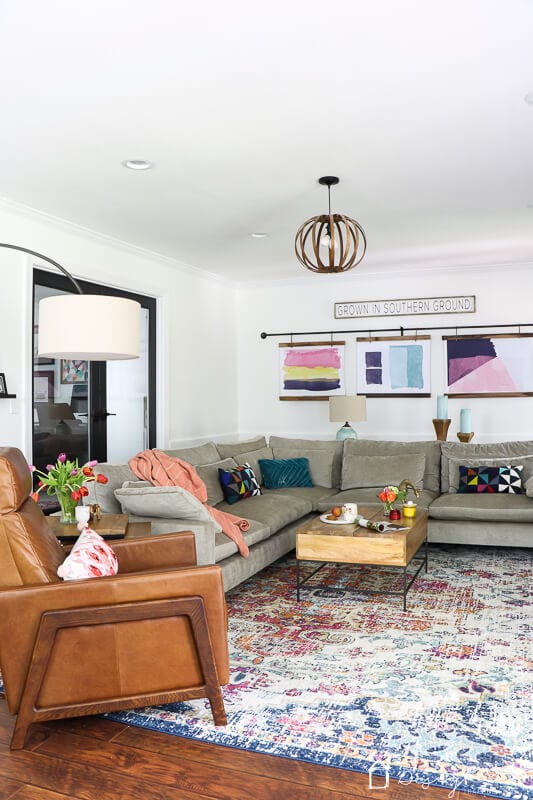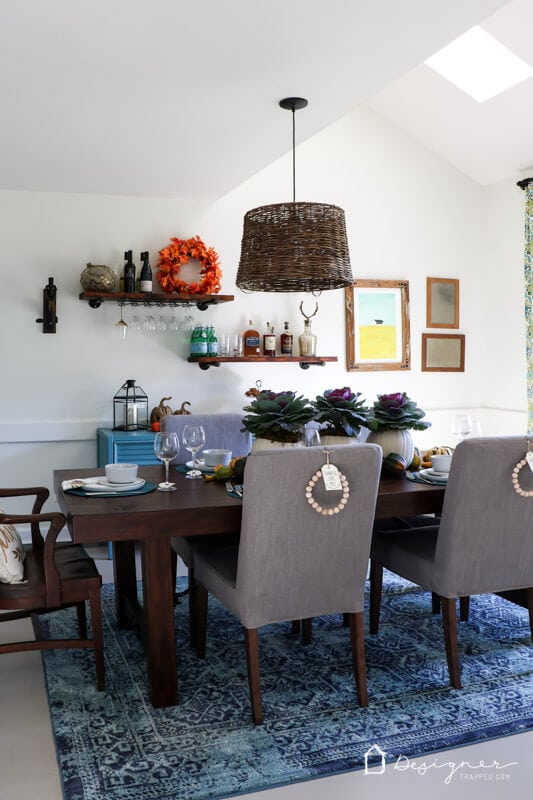 4) They don't buy matching furniture sets.
Beautiful homes feel like the pieces in them have been collected over years and years. There are a variety of wood tones and finishes. Pieces complement each other, but do not
match
each other. This is a look that just can't be accomplished if you buy an entire bedroom suite in the same exact wood or purchase your side tables and coffee tables as a matching set–it's better to look go for a
unique coffee table
.That's not to say that you can't have
any
matching furniture. It often makes sense to have a loveseat and couch in the same upholstery. But to achieve a beautifully curated look that you see when you look at any home magazine, you have got to mix and match pieces for your rooms.
are
from a matching set (that we found on the side of the road and painted–you can read all about that
here
). But our dresser is from a thrift store and all the other pieces in the room were purchased independently. So the pieces in the room feel like they were curated over time.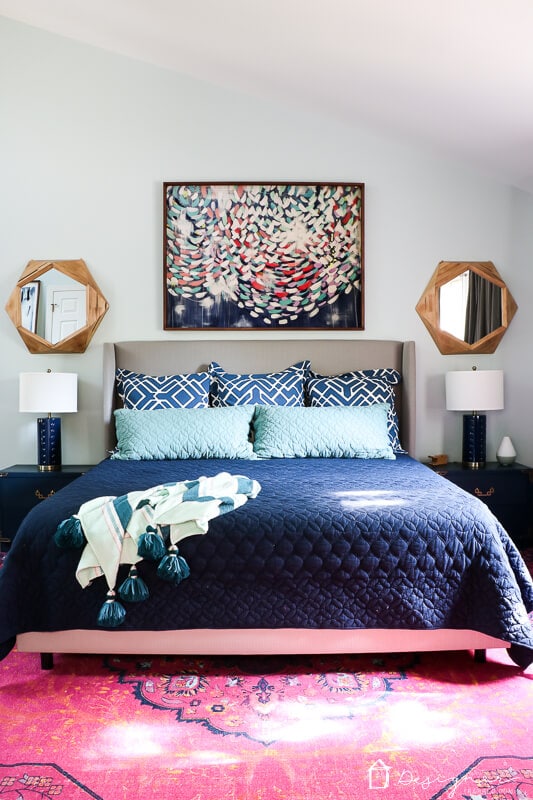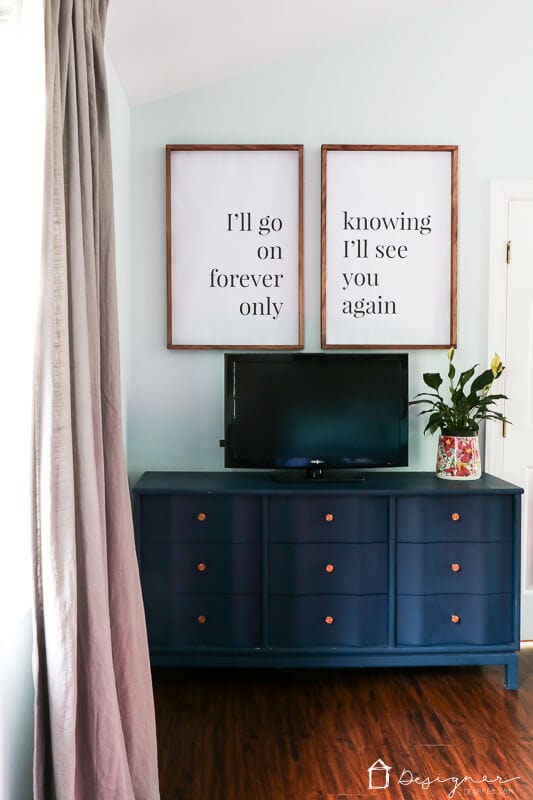 5) They create a cohesive design plan.
People with beautiful homes
think through a design plan
before putting their rooms together. They think not only about the color palette, but also the
space planning
, the scale of the items that will go in the room and how to mix patterns and colors within the space. They
do not
just randomly buy things they like and fill their room without thinking through all the details. By creating a
cohesive design plan
, they avoid the
5 most common interior design mistakes
I see.You absolutely can create a
cohesive design plan
without needing to hire an interior designer. If that sounds overwhelming, I promise that it doesn't need to be. You can totally create a
cohesive design plan
for your home all by yourself using my product,
Designer in a Binder
. It is my complete design system that will help you create a home you love for a FRACTION of the price of even just 1 hour with an interior designer. And it will save you tons of money and time by empowering you to create a design plan that makes sense BEFORE you start spending money or wasting time.

[mv_create key="2″ rel="noopener" target="_blank" thumbnail="</span><a href=" title="Design Posts" type="list"]