Now that I have young kids, decorating pumpkins in the Fall and for Halloween has become important, but sometimes I need some cute pumpkin ideas to spark my creativity. I figure I can't be the only one who feels that way, so I have rounded up super cute pumpkin ideas from around the blogosphere for you!
Click on the links or any of the images to be taken to the full tutorials.
10 Cute Pumpkin Ideas
1) Get Carving With Printable Pumpkin Carving Stencils from everydaydishes.com- You can find some AWESOME printable pumpkin carving stencils in this post. I love a good stencil–makes the job so much easier!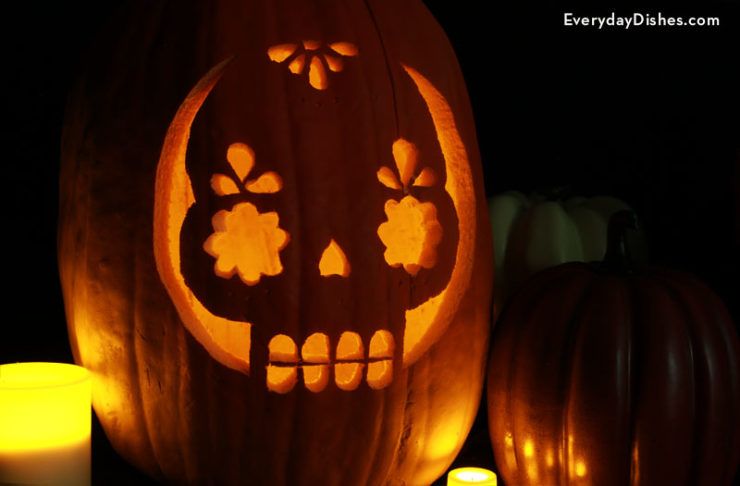 2) How To Carve A Pumpkin With A Hot Knife from inmyownstyle.com- How is this for a cute pumpkin idea and a clever way of achieving it?! I never would have thought of using a hot knife to carve a foam pumpkin, but just look at how clean those lines are!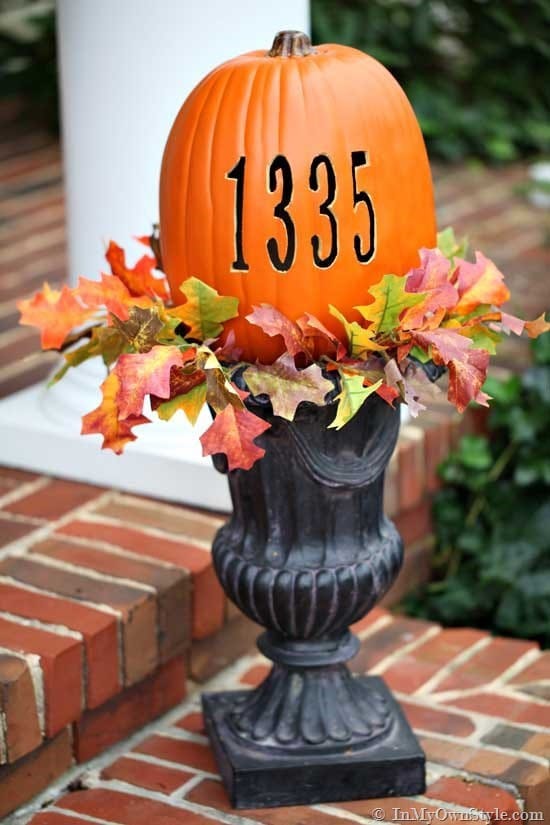 3) Paint Dipped Pumpkin Tutorial from erinspainblog.com- I wanted to be sure to include some cute pumpkin ideas that don't involve carving because frankly, I don't enjoy pumpkin carving all that much. It's messy and kind of gross, right?! So I'm loving this paint-dipped pumpkin tutorial from my friend Erin. It's modern and GORG.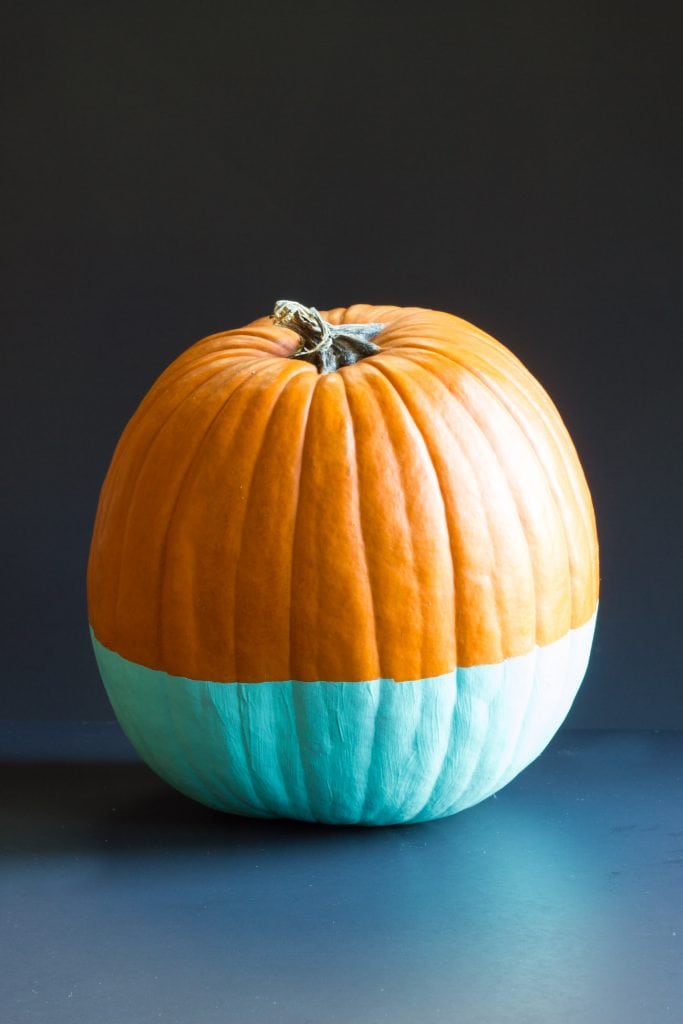 4) String Art Pumpkins from houseologie.com- GAH! How fun and creative are these DIY string art pumpkins by my friend LeighAnne?! I absolutely friggin' love them!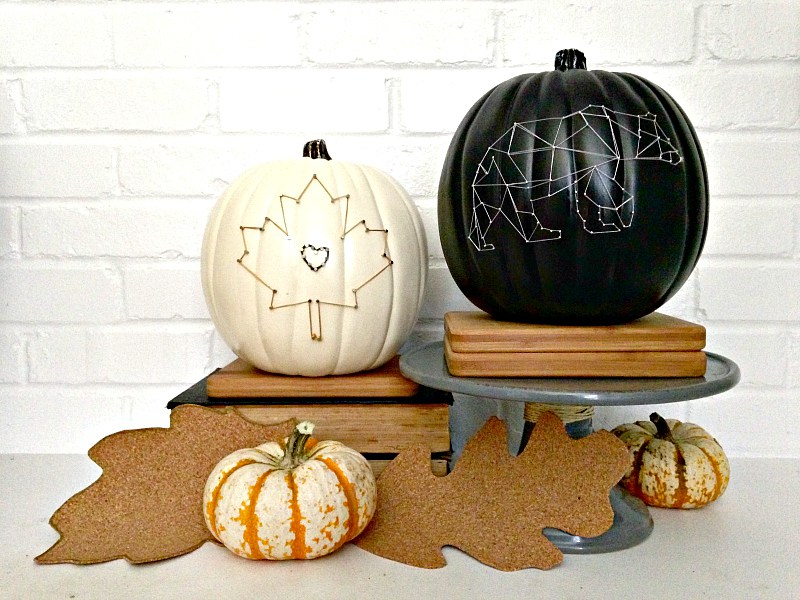 5) Melted Crayon Pumpkin from heatherednest.com- As soon as I saw this, it made my color loving heart just a little bit happier! This melted crayon pumpkin by my friend Heather is AH-MAZING and is one of my favorite cute pumpkin ideas of all time. Best of all, she has an awesome video that shows you exactly how to make your own.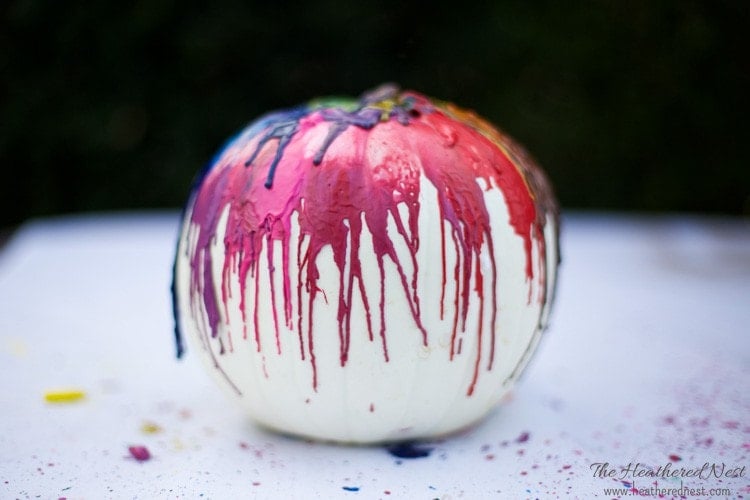 6) Pumpkin Carving With A Dremel from simplydesigning.porch.com- Yes, you can carve a pumpkin with a Dremel as my friend Ashley proves in this creative DIY post. I have always loved the look of etched pumpkins but have never had the patience to try it. Now I may whip out my Dremel and give it a go!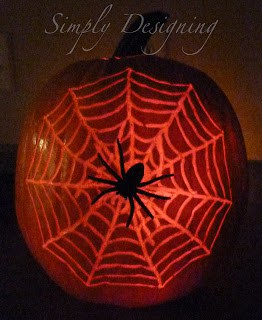 7) Unique Ways to Decorate Pumpkins from sincerelysarad.com- Bestill my beating heart! My friend Sarah has come up with 3 incredibly unique and adorable ways to decorate pumpkins and shared all 3 of her cute pumpkin ideas in a single post. She's awesome! I can't decide which method is my favorite, but I definitely want to try them all, especially the tissue paper one!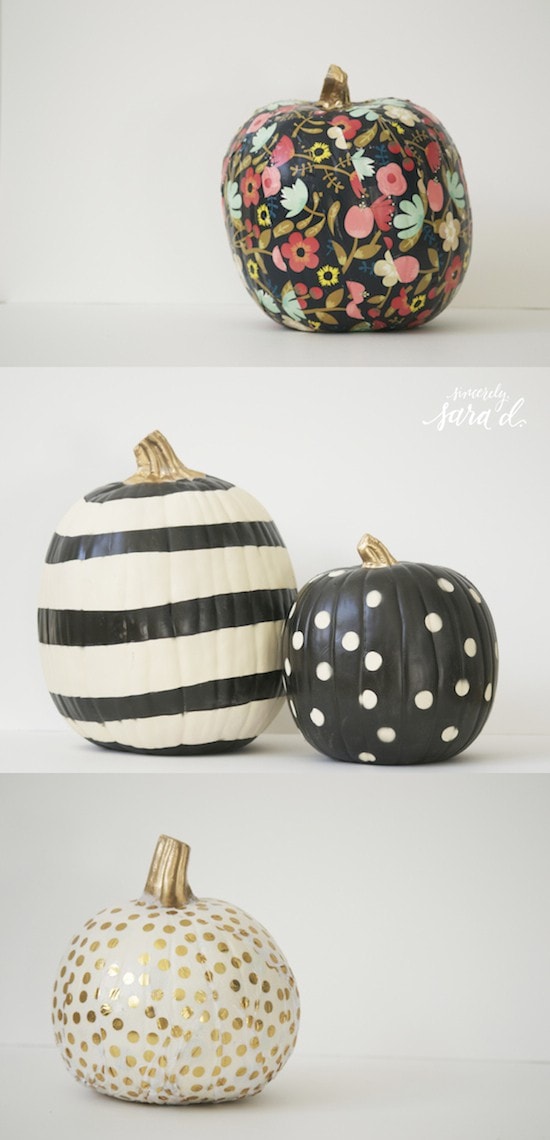 8) DIY Peppy Pumpkins by delineateyourdwelling.com- HOW FUN AND HAPPY ARE THESE COLORFUL PUMPKINS?! Enough said. Love them!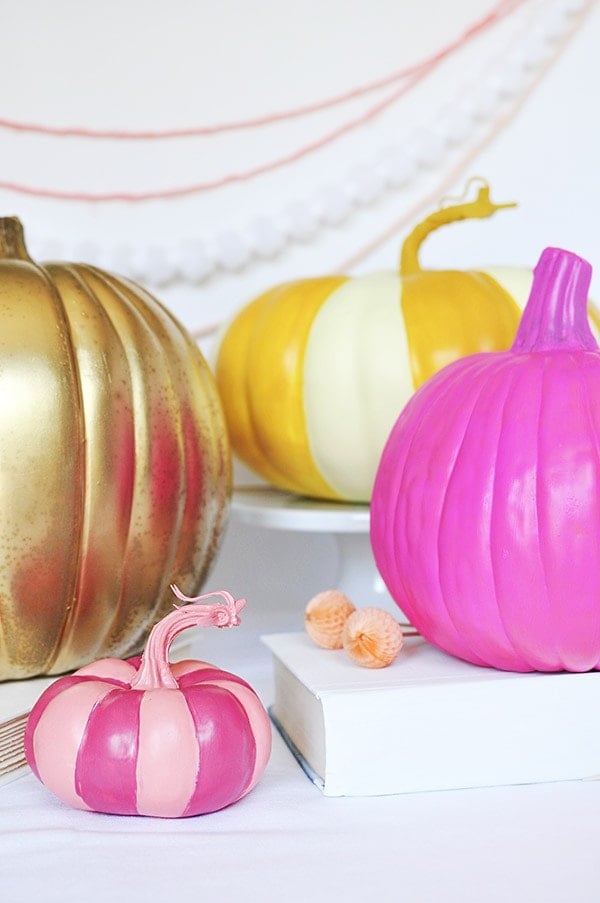 9) Last Minute Halloween Decor by ciburbanity.com- I wish my last minute decor ideas looked HALF as good as this gorgeous pumpkin by my friend Charlotte! And her tutorial shows just how EASY this project is.
10) DIY Gold Leaf Dipped Pumpkin Tutorial by erinspainblog.com- Last, but certainly not least, on my list of cute pumpkin ideas is this asymmetrical gold leaf pumpkin by my friend Erin. I love how chic and simple this is.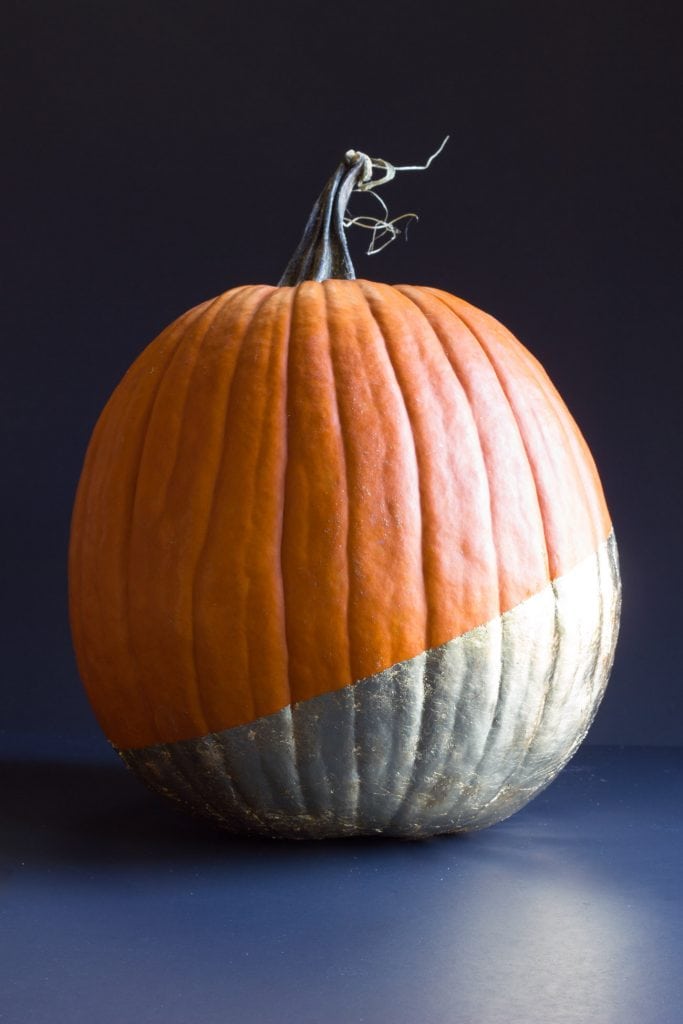 [go_portfolio id="most_popular"]